Establishing a good online presence requires you to have involvement in as many Social Networking Platforms as possible. That's the first part of the job. After you have opened accounts in Social Media Platforms, it's time to present them on your Website. This way you are creating a good navigation medium from your Website to your Social Media Accounts. EB Social lets you do just that.
How to Activate EB Social #
To activate this Essential Blocks element, click on the '+' icon to add a new Block. Afterward, find 'Social' from the search option. Simply just click on the Block and it will be activated.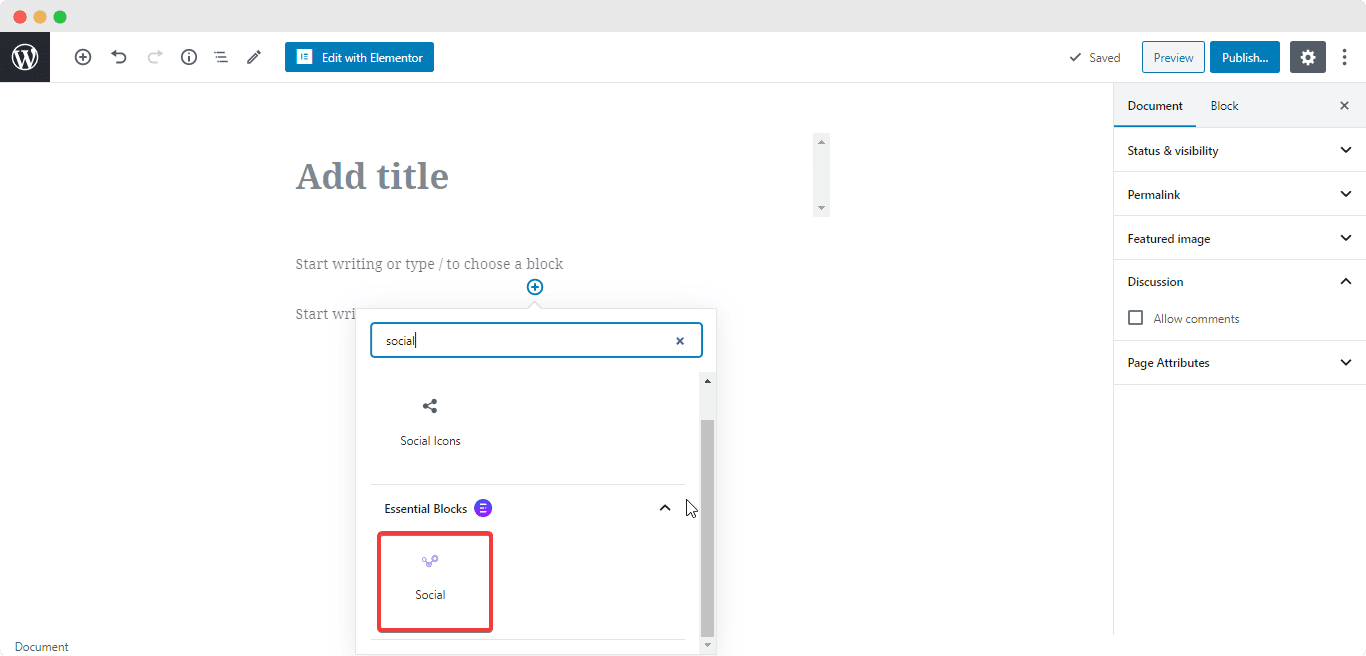 After you have successfully completed this step, this is the default layout you are going to see.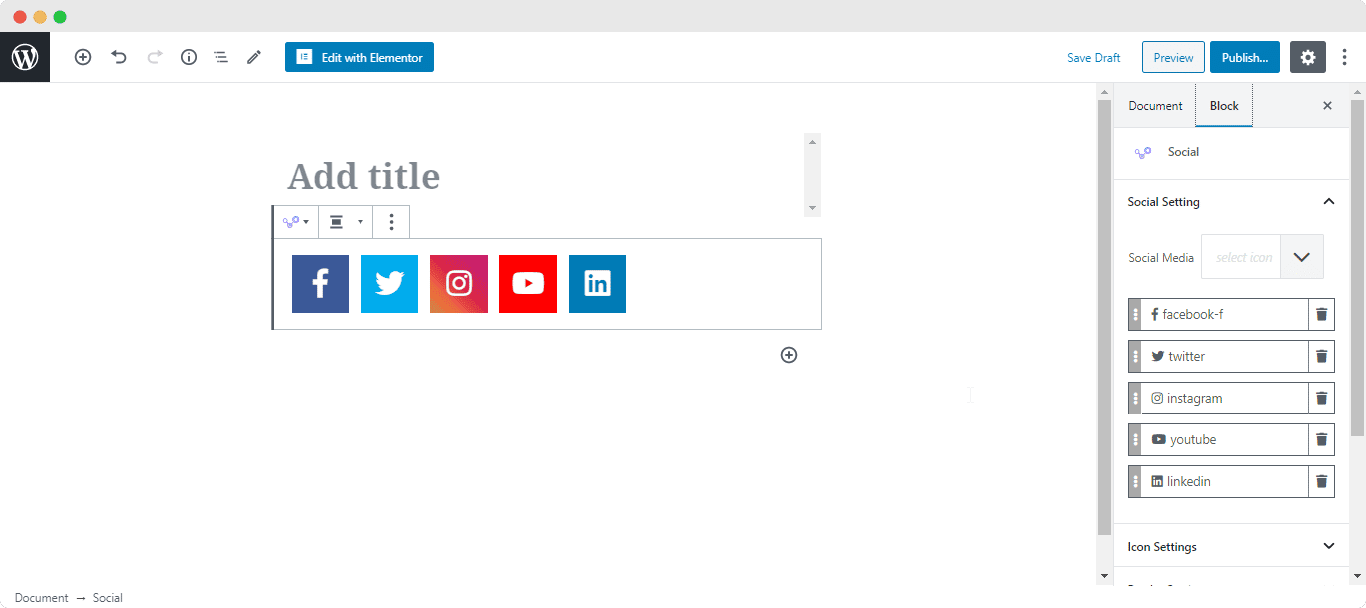 How to Configure the Content Settings #
First you need to pick the Social Media Platform you want to link back to. To do that, you can simply click on Social Settings and choose any of the Social Media Platforms from the drop-down menu.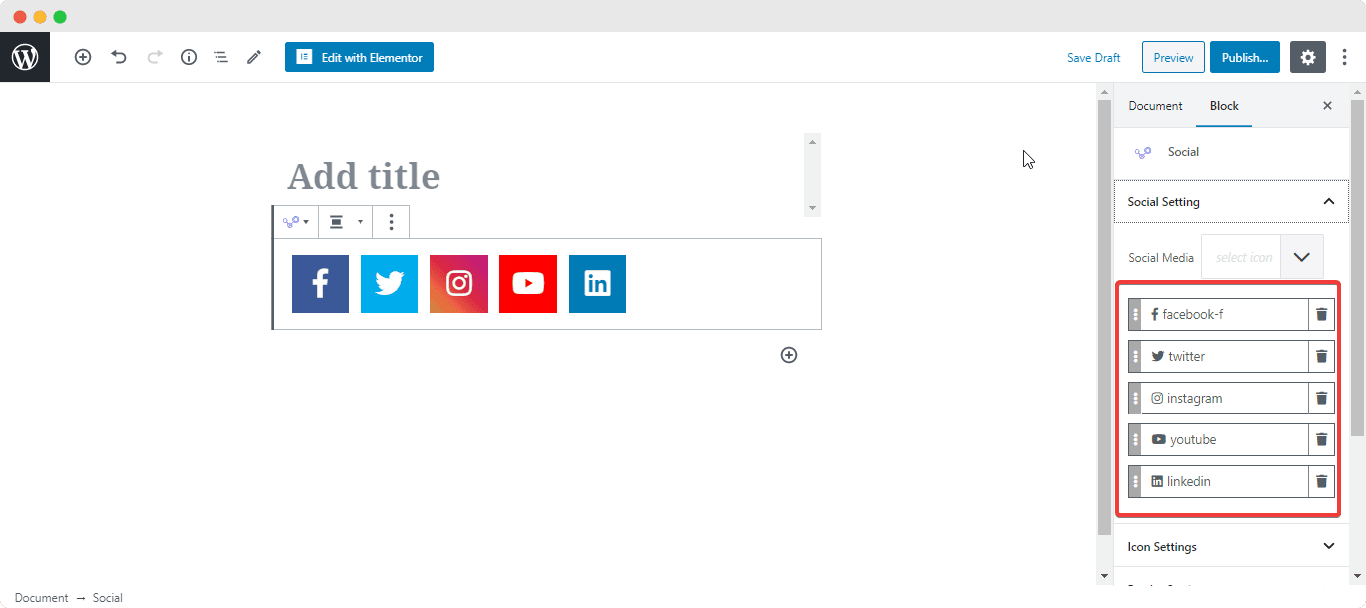 After you have picked the Platform, it's time to add the link. Simply paste the link inside the Link Field.
[Click to See Live Demo]
How to Style EB Social #
You can style your Social Block however you like. For instance, you can add Background Color to make your Social Block stand out.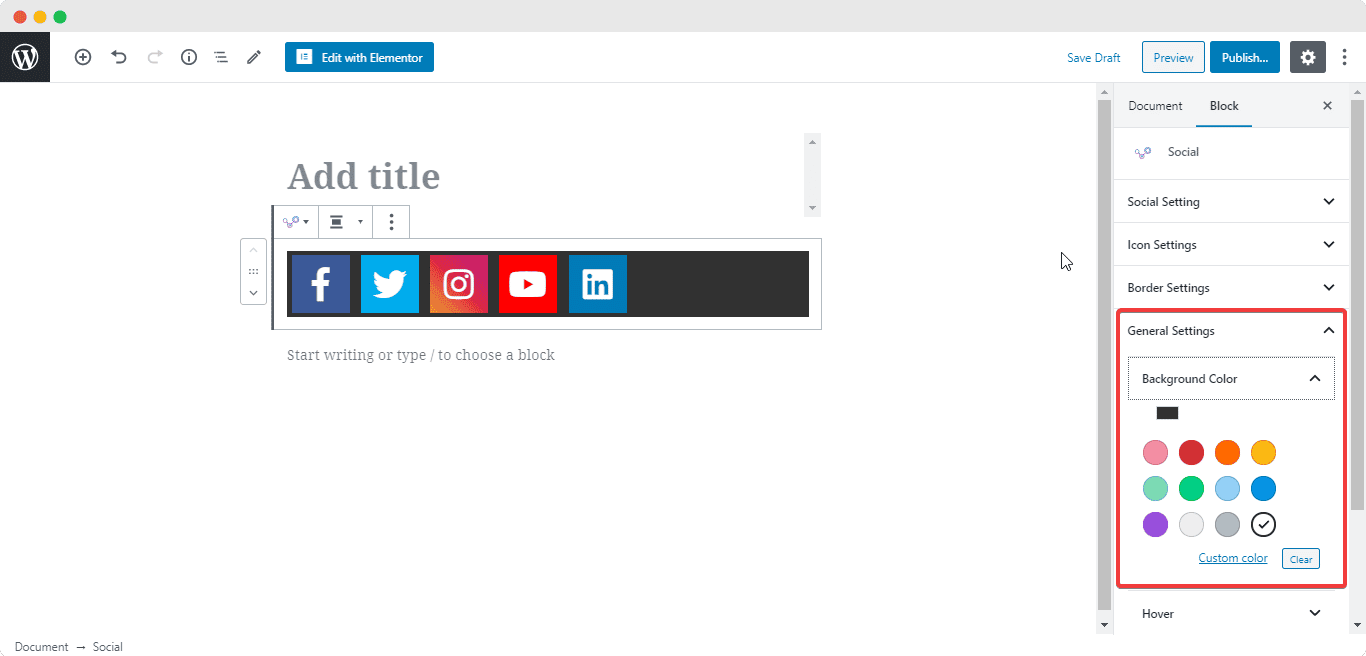 By default a rectangular shape is set for the Social Media Icon. But you can change it to Circular or Rounded shape. After that you can adjust the Radius, Spacing and Alignment by adjusting simple toggle bars.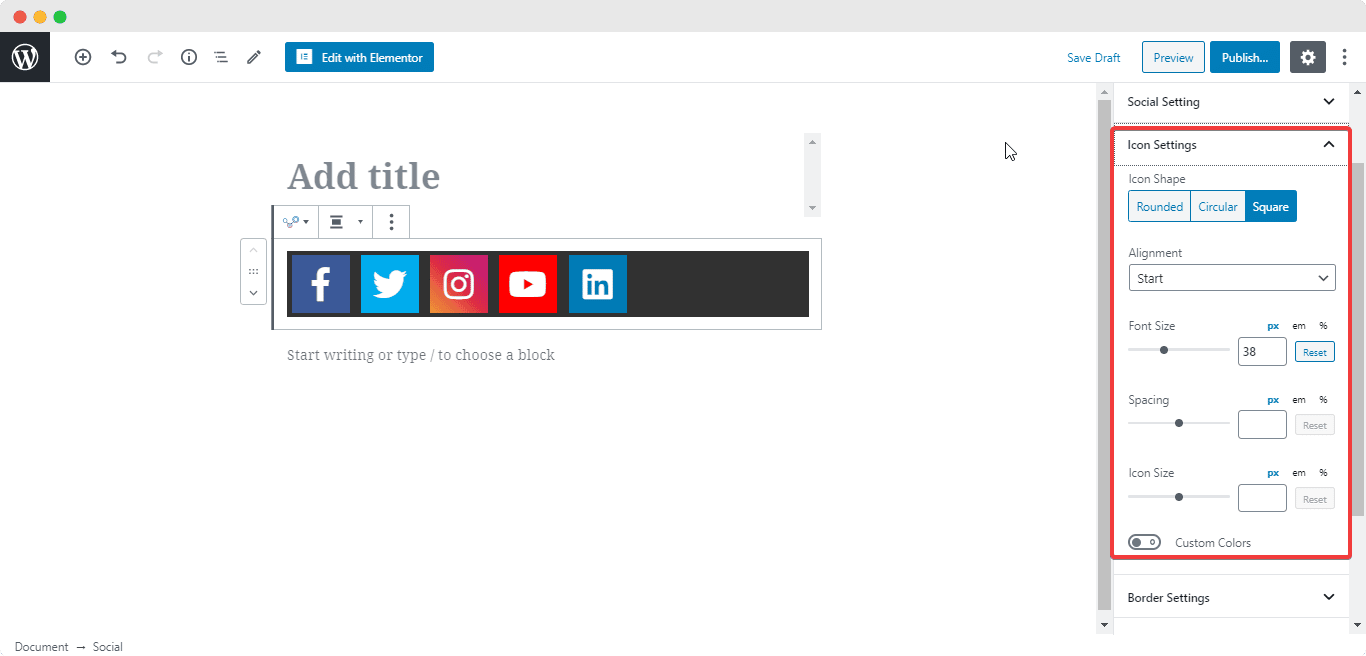 Finally, you can also add a nice Hover animation to make the Social Block more interactive.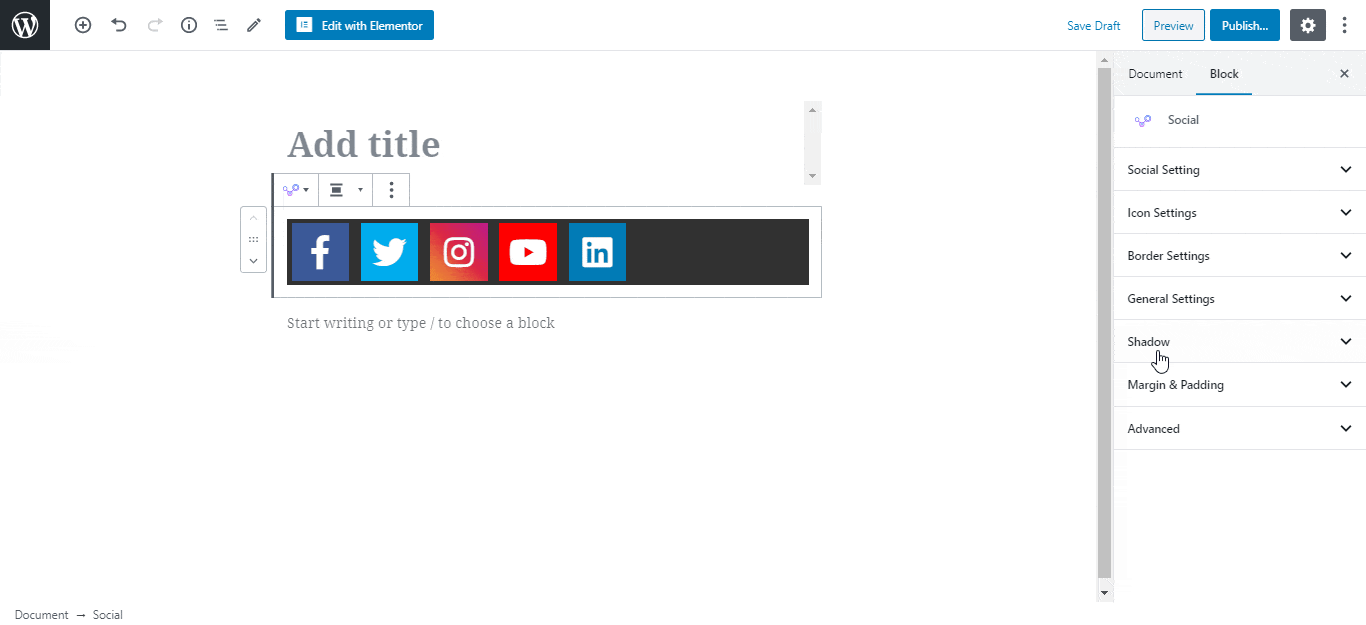 Final Outcome #
By following the basic steps and a bit more modifying, you can style your Social Block however you want.

Getting stuck? Feel free to Contact Our Support for further assistance.