Essential Blocks PRO can help you to take your Gutenberg web-building experience to the next level with premium blocks, presets, and powerful functionalities. Follow these simple steps to learn how you can purchase Essential Blocks PRO version.
How To Purchase Essential Blocks PRO #
First, make sure that you have installed and activated the free version of Essential Blocks for Gutenberg on your website. Without the free version activated, you cannot use Essential Blocks PRO.
Once the Essential Blocks free version is activated on your WordPress website, navigate to the Essential Blocks website. Afterward, simply hit the 'Get Started Now' button, which will directly take you to the 'Pricing' section of Essential Blocks.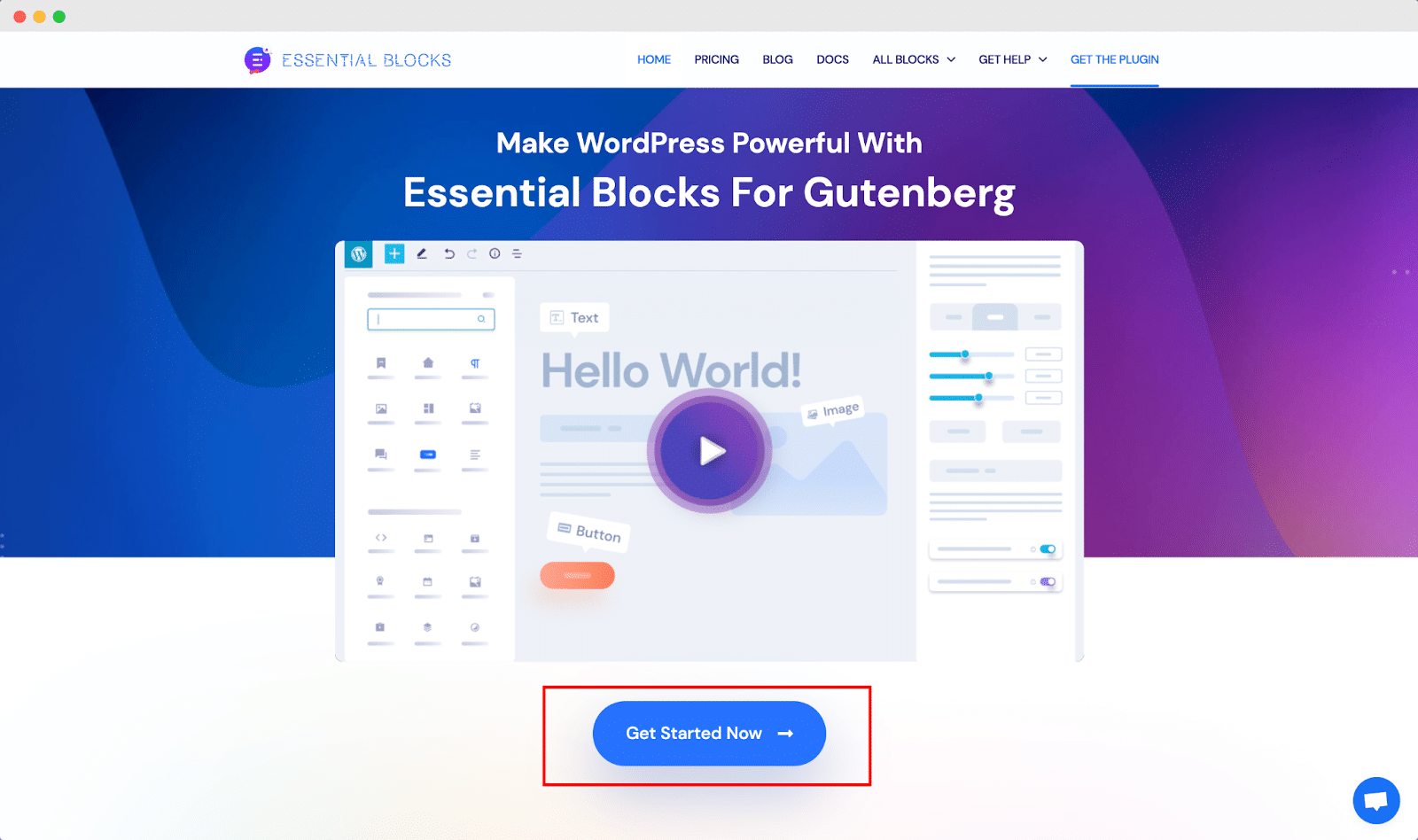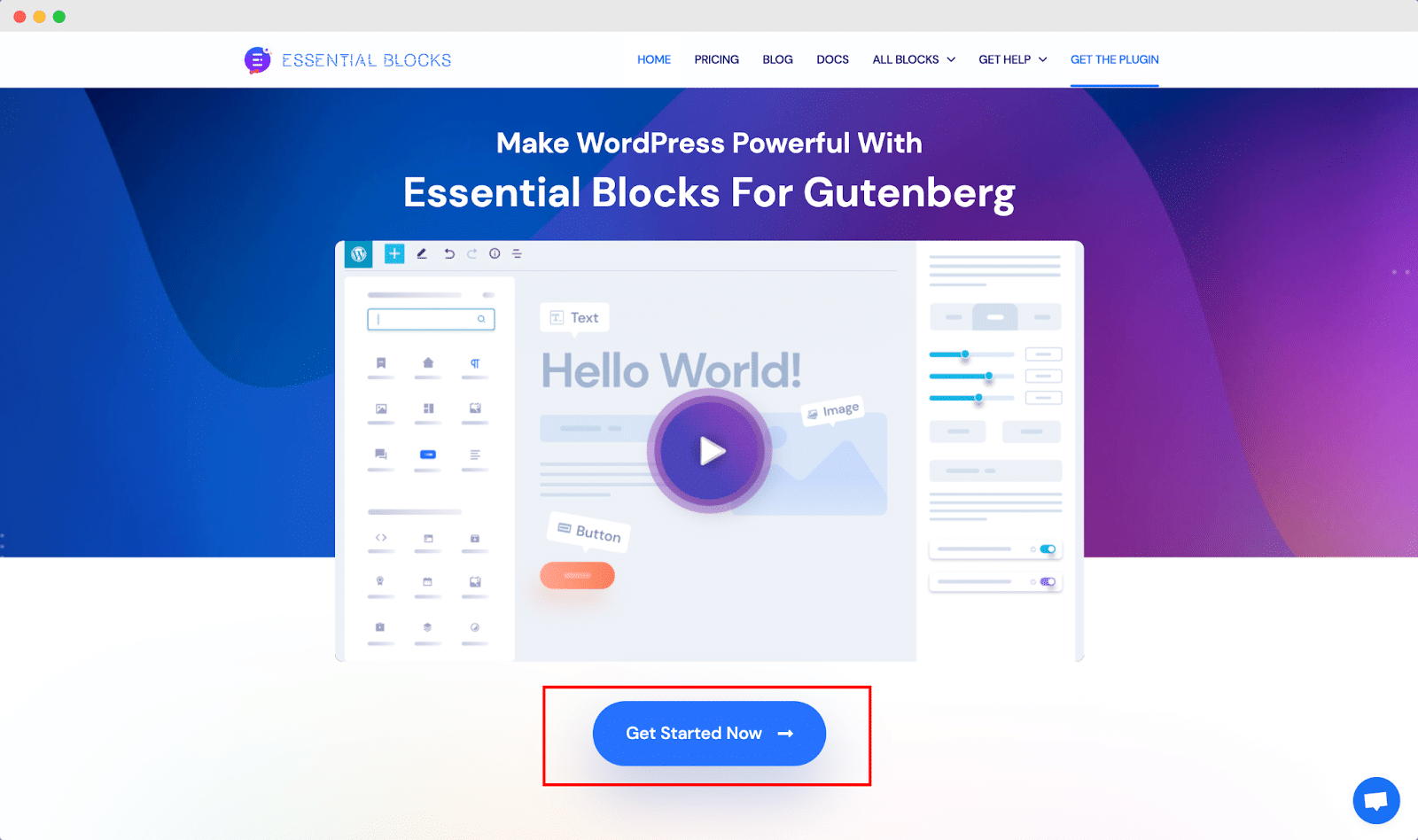 Next, choose your preferred pricing plan – there are 3 package options: 'Starter,' 'Innovator,' and 'Visionary.' Then, click on the 'Get Started' button.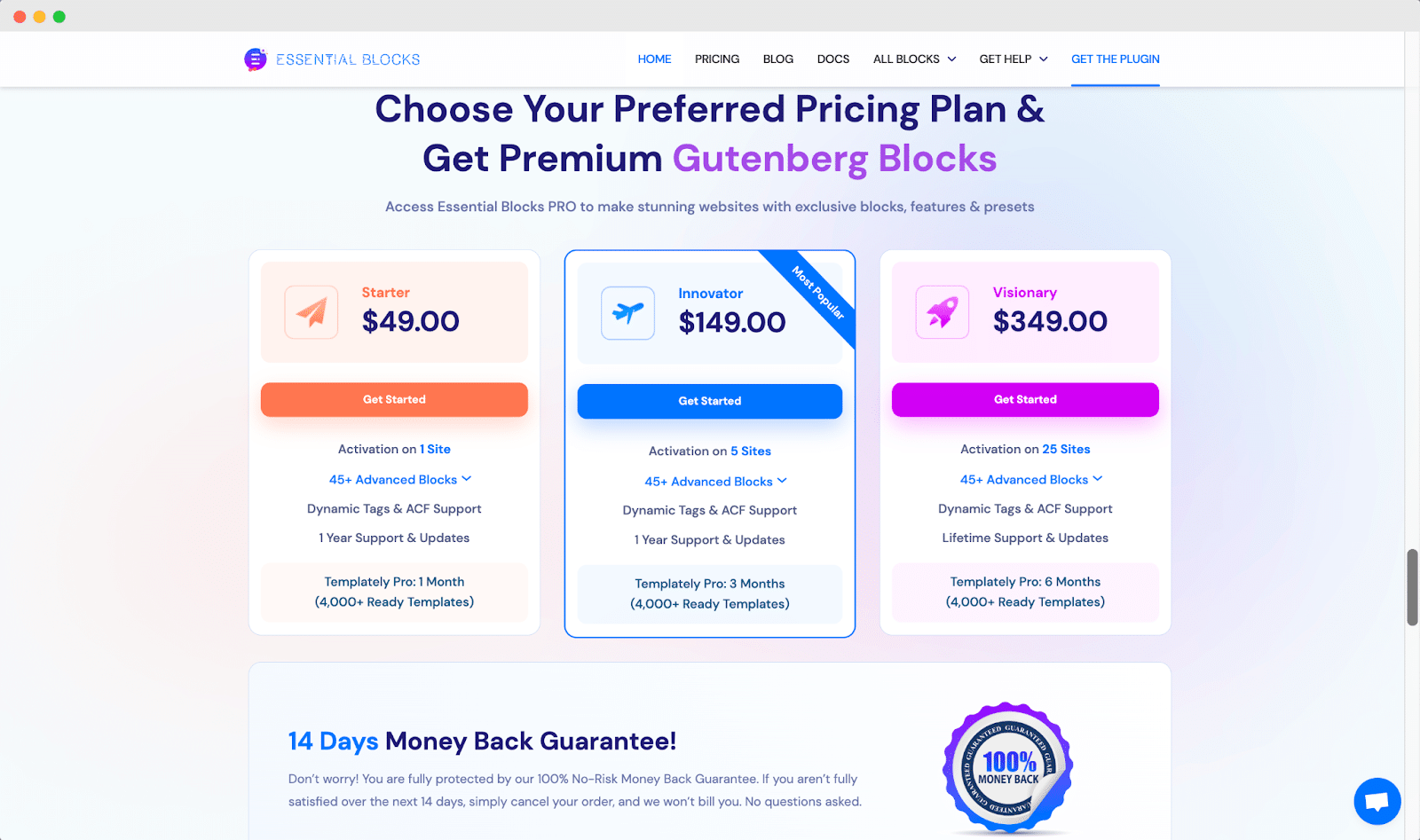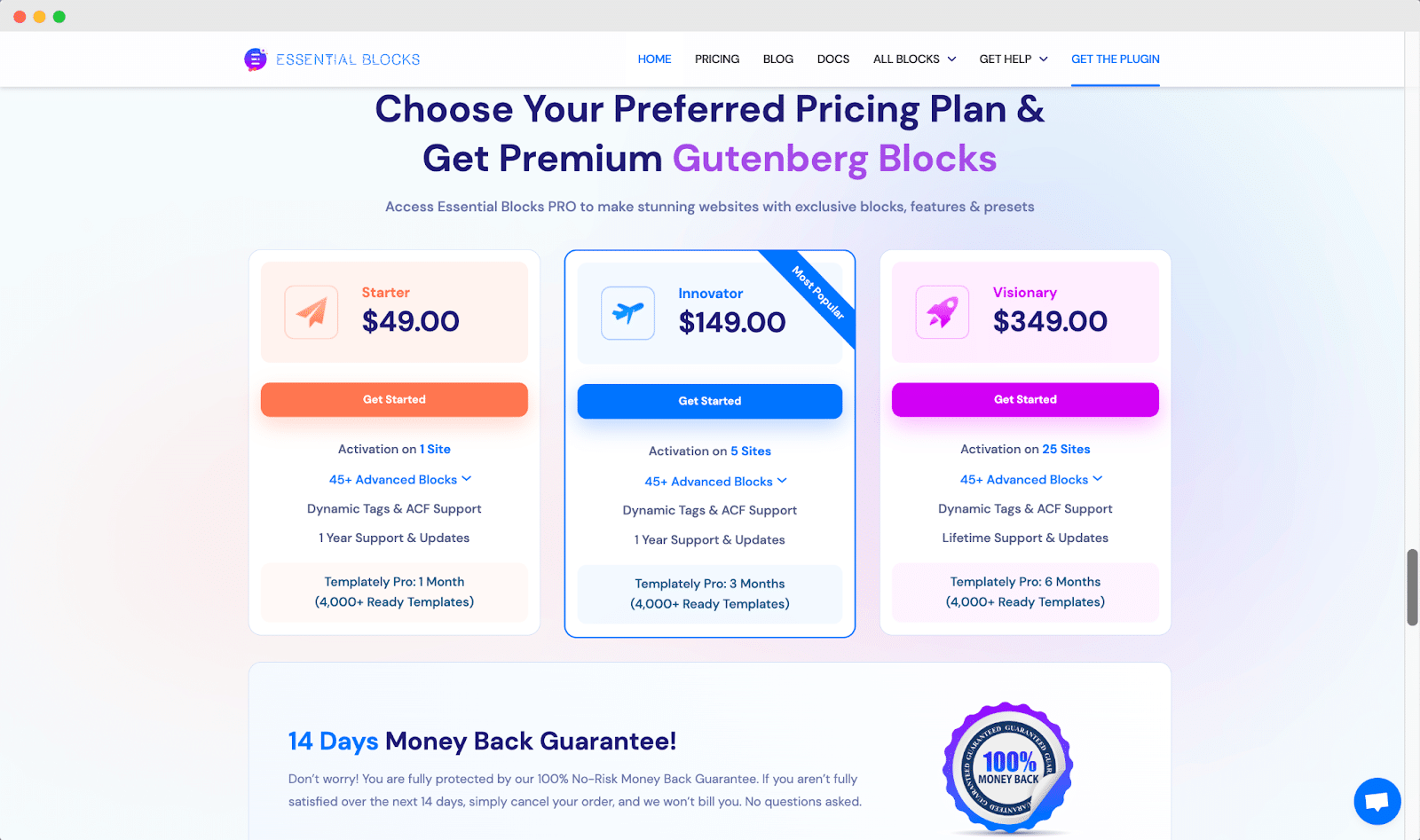 Afterward, you will get redirected to the 'Checkout' Page to buy Essential Blocks PRO. Carefully fill up the 'Personal Information' from there. If you already have an account, just log in to your account by clicking on the 'Sign In' button.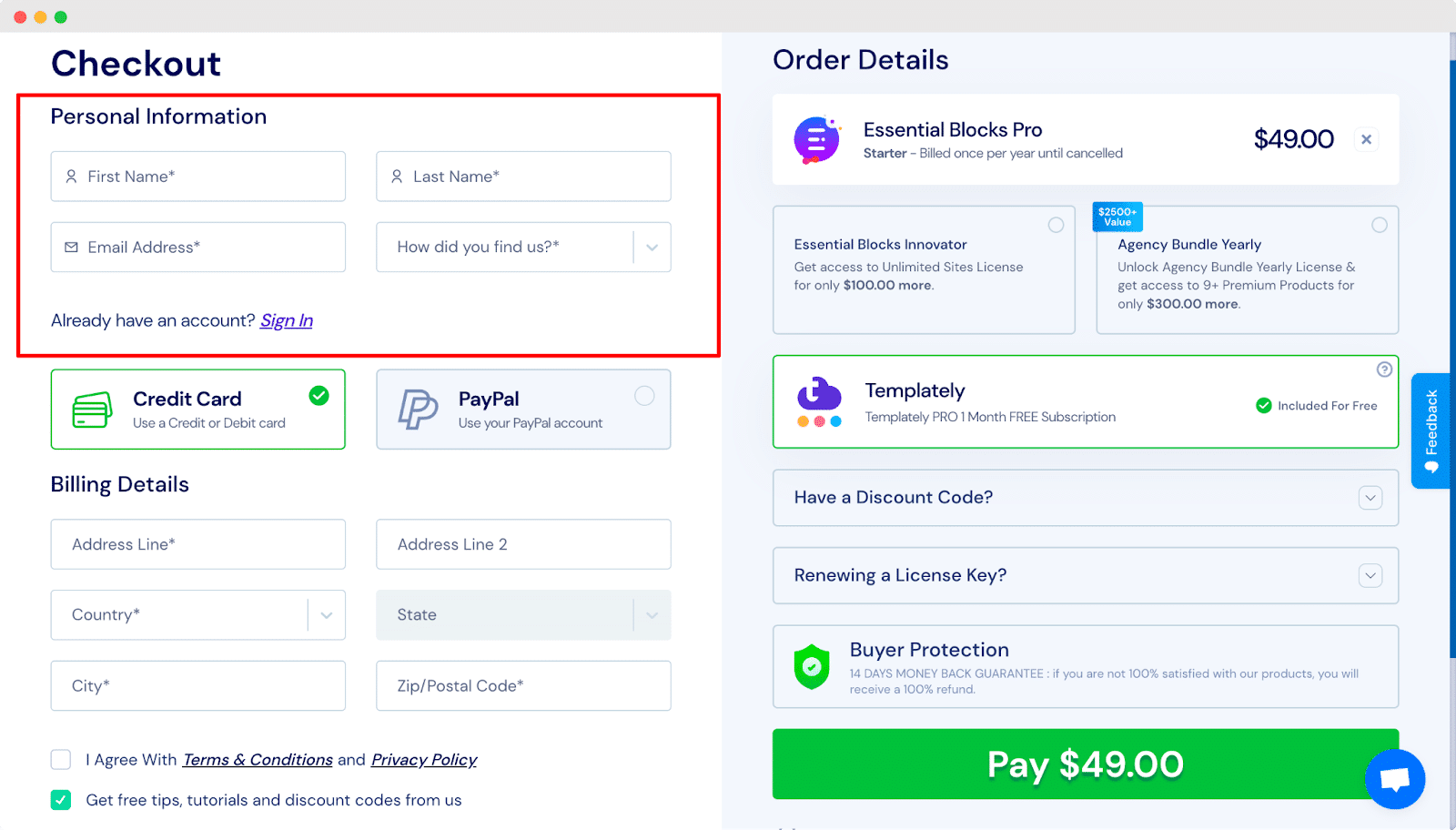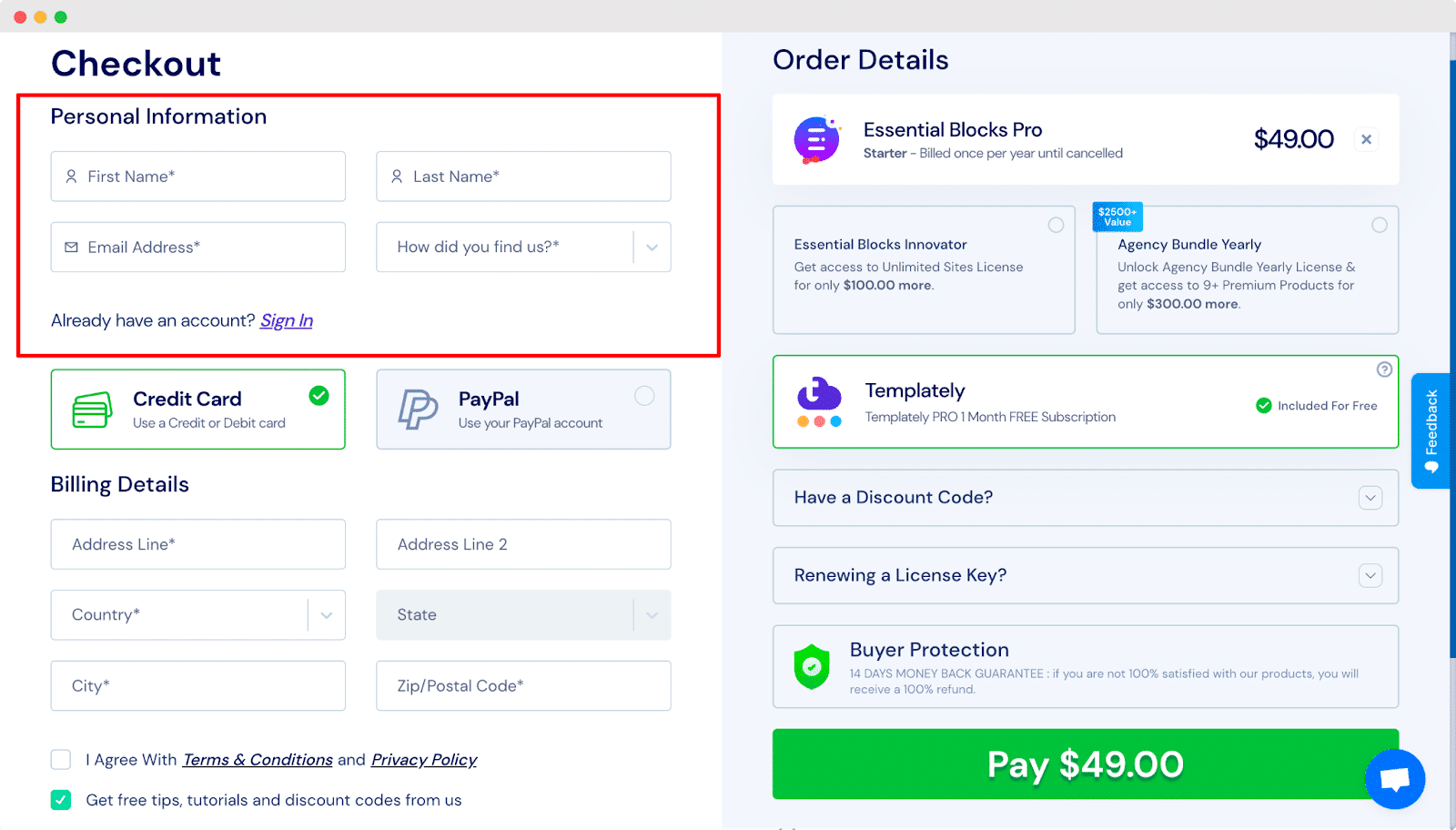 How To Use Payment Methods? #
Afterward, all you have to do is to choose a payment method. If you want to pay with your credit card, just select the option and fill out 'Billing Details' from there. Then click on the checkboxes shown below to agree with the Terms & Conditions and Privacy Policy.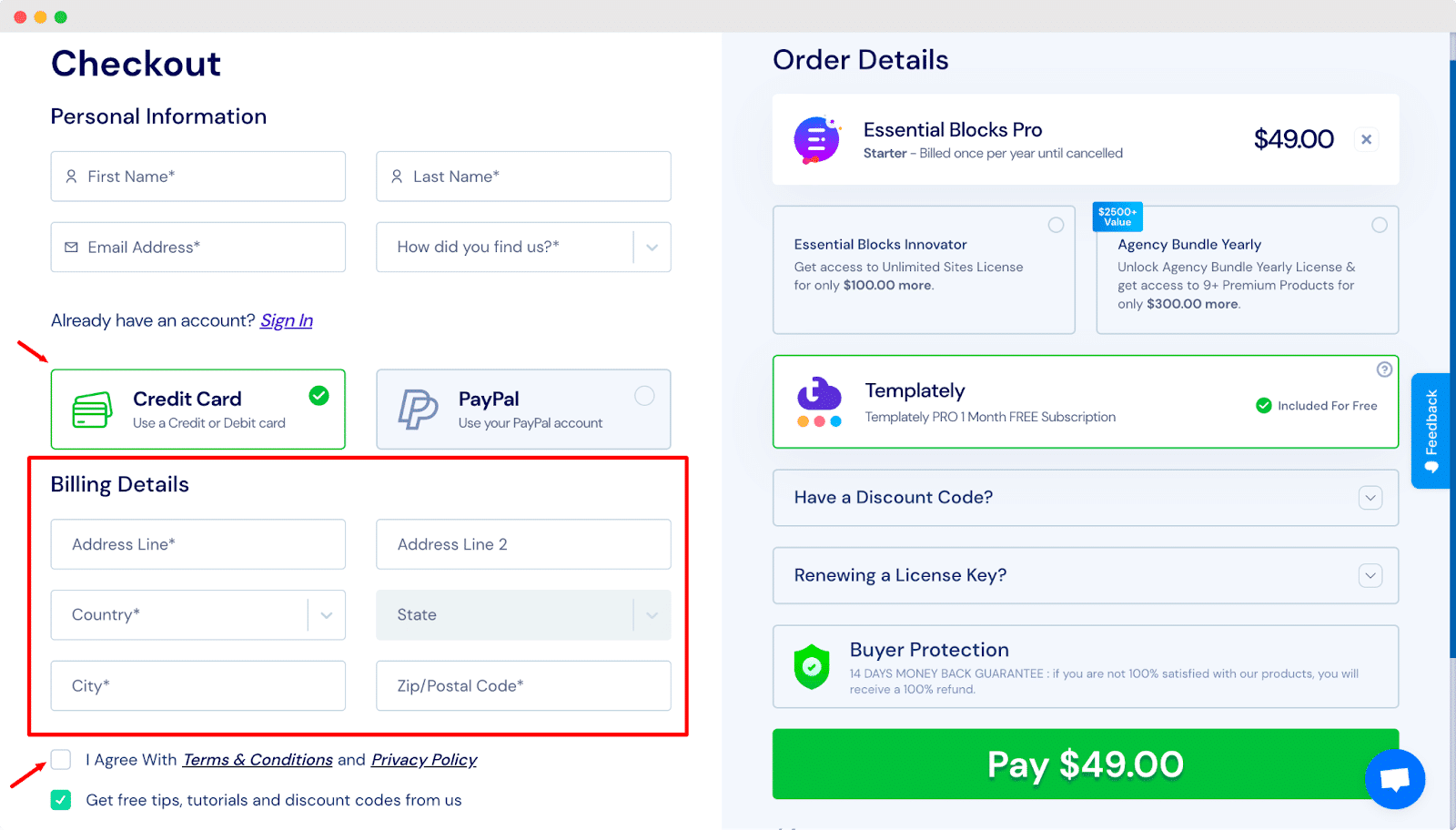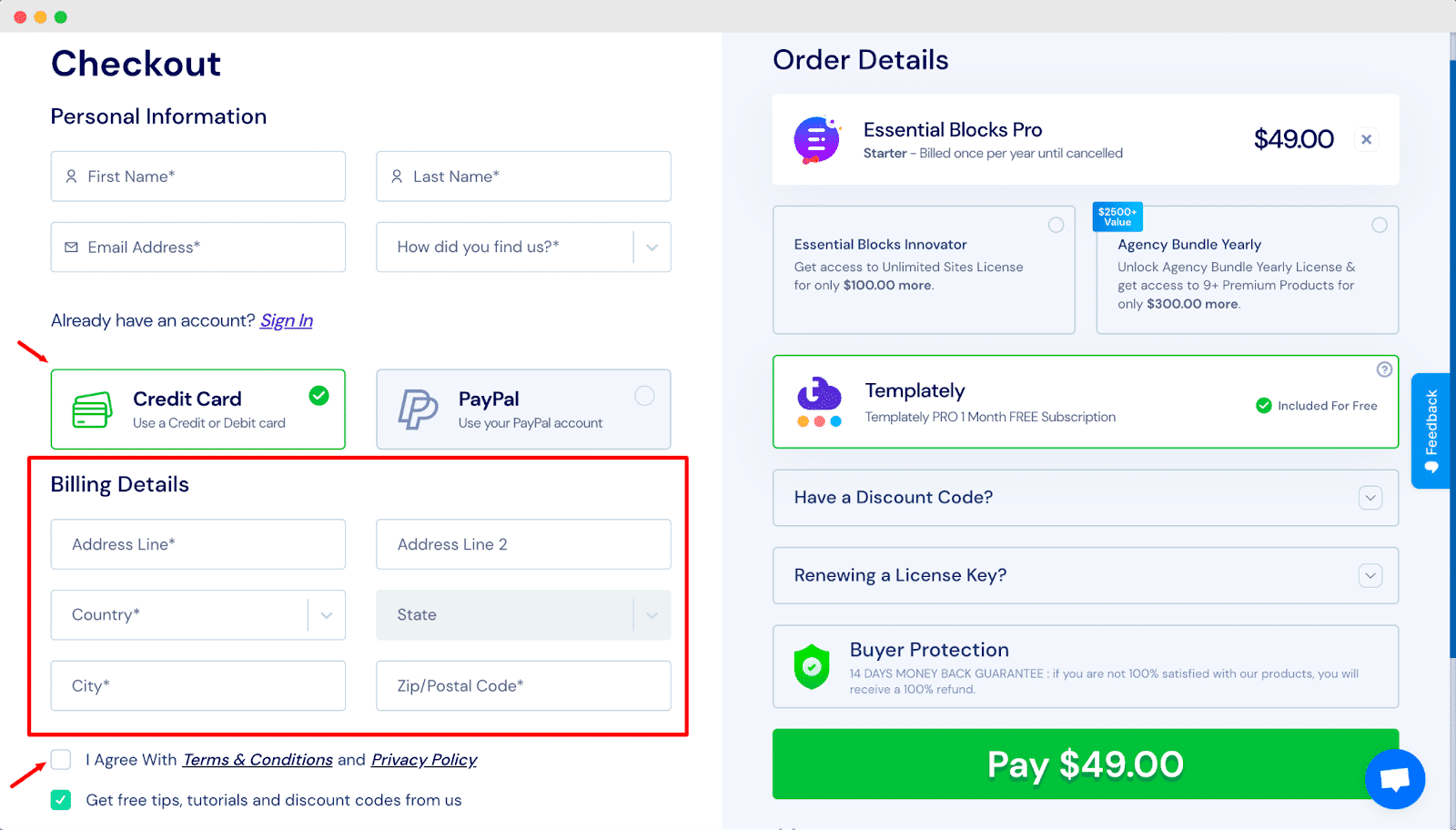 After you have made all the changes, click on the 'Pay' Button. It will then redirect you to confirm your 'Card Information' and click on the 'Pay' Button. Alternatively, you can choose 'PayPal' as your payment method and complete the purchase.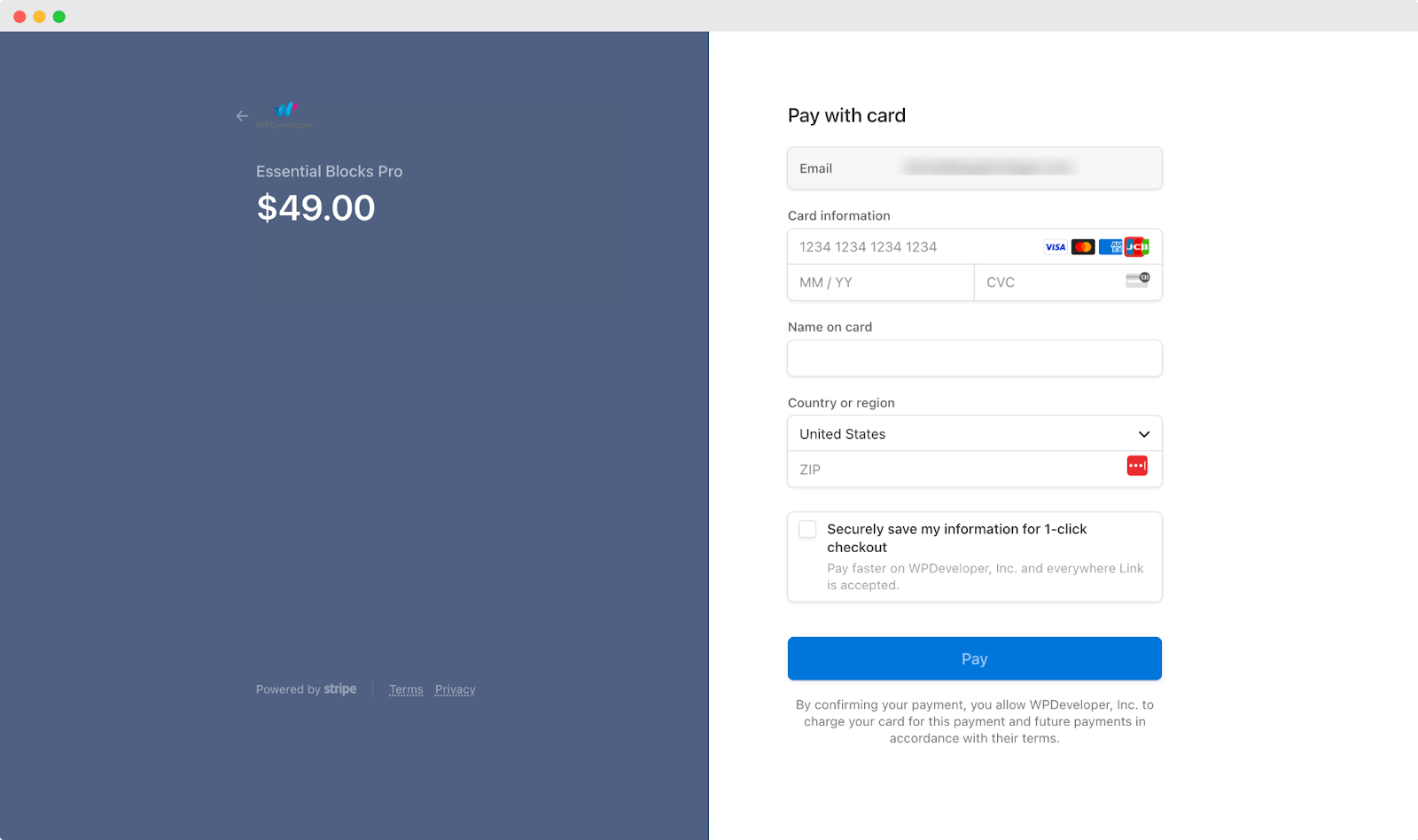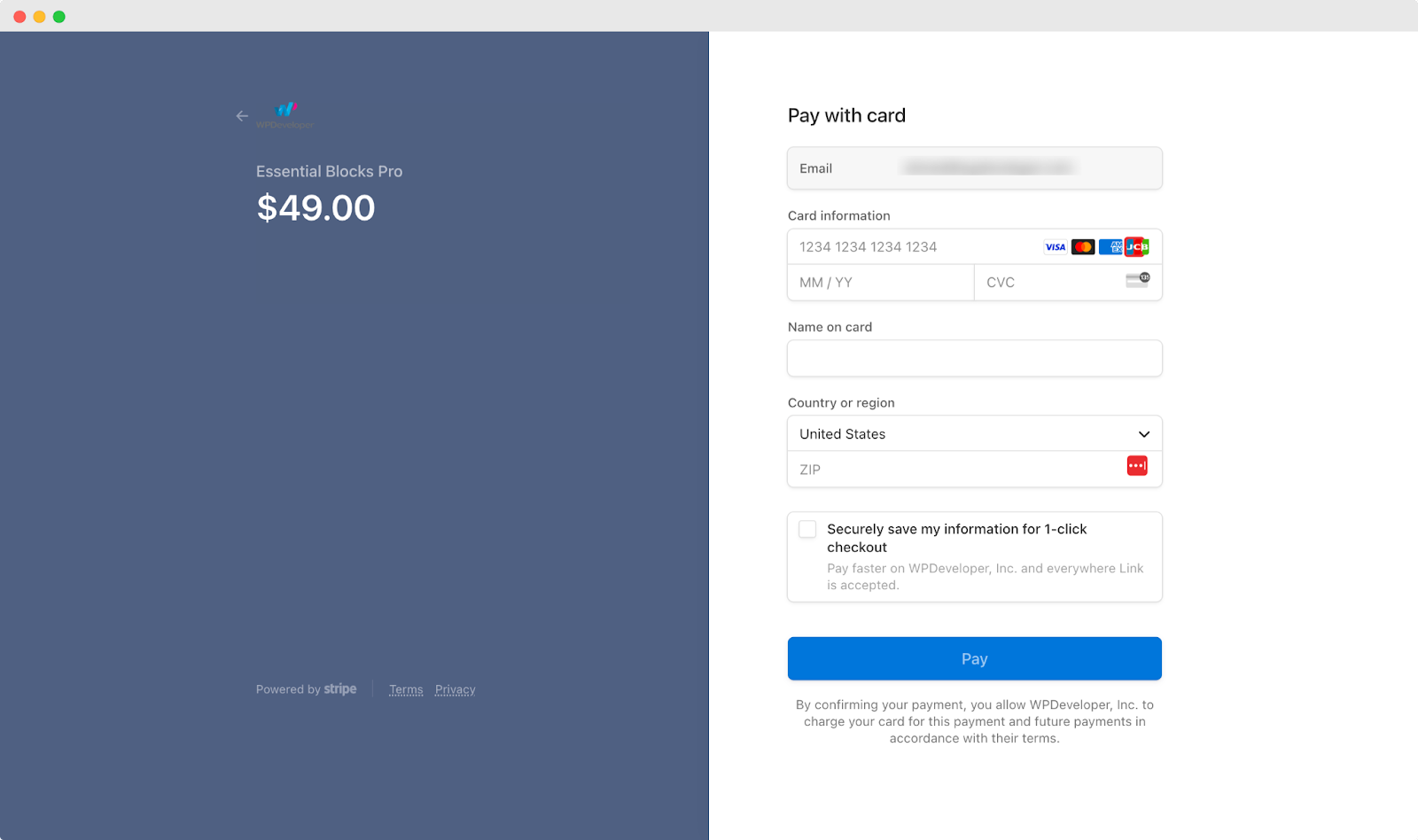 After your payment is successfully made, you will be redirected to the 'Purchase Confirmation' page. You can download the Essential Blocks PRO plugin from this page. If you want to know how to activate Essential Blocks PRO on your WordPress site, check out the linked documentation.
By following these simple steps, you can purchase Essential Blocks PRO and get started exploring its amazing widgets.
Get Stuck? Feel free to contact our support team for further assistance.