EB Block Wrapper lets you present content in a more interesting way by letting you insert your text in a wrapper and style the wrapper however you like.
How to Activate EB Block Wrapper #
To activate this Essential Blocks element, click on the '+' icon to add a new Block. Afterward, find 'Block Wrapper' from the search option. Simply just click on the Block and it will be activated.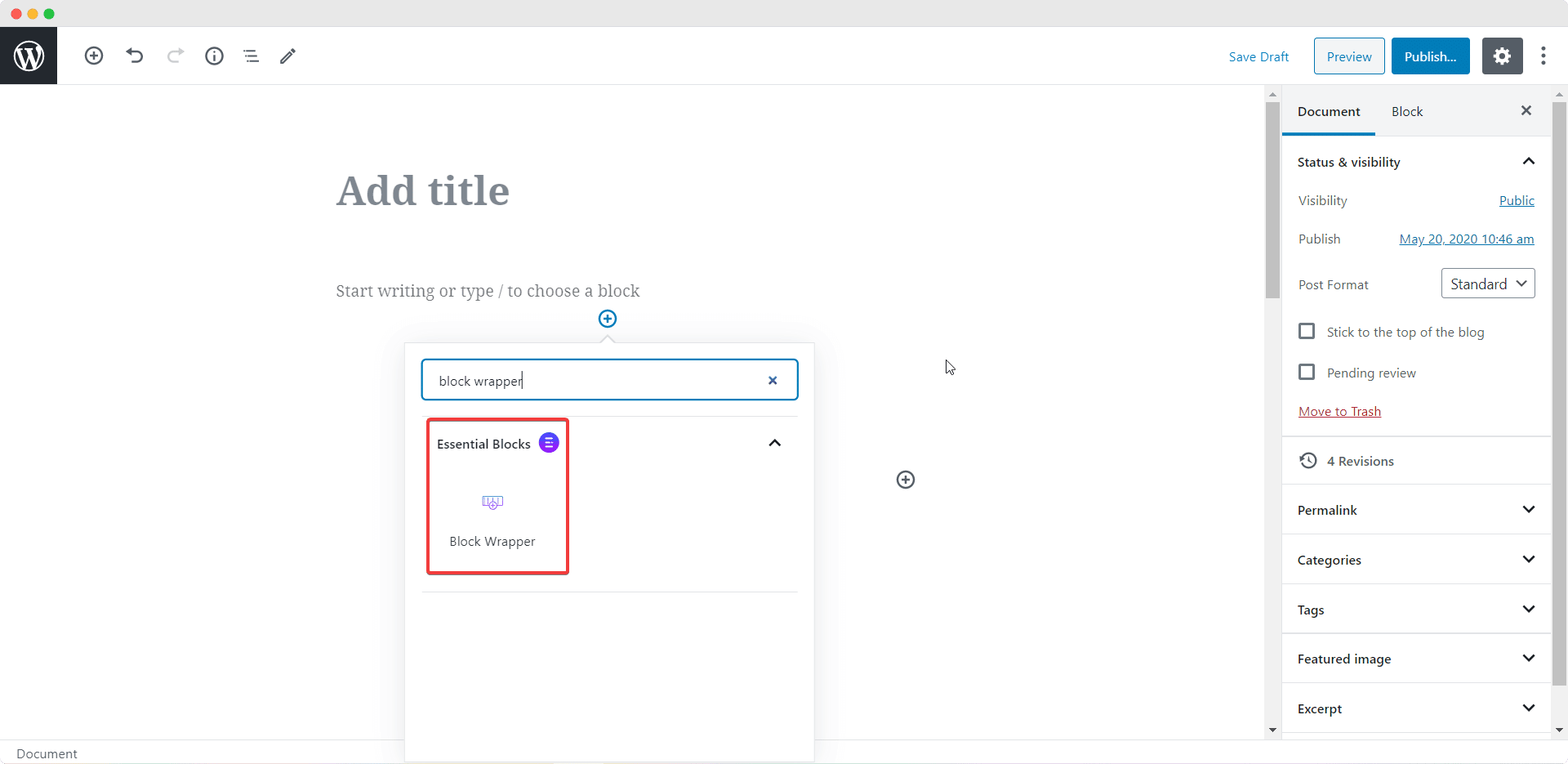 After you are done with this step, this is the default layout you are going to see.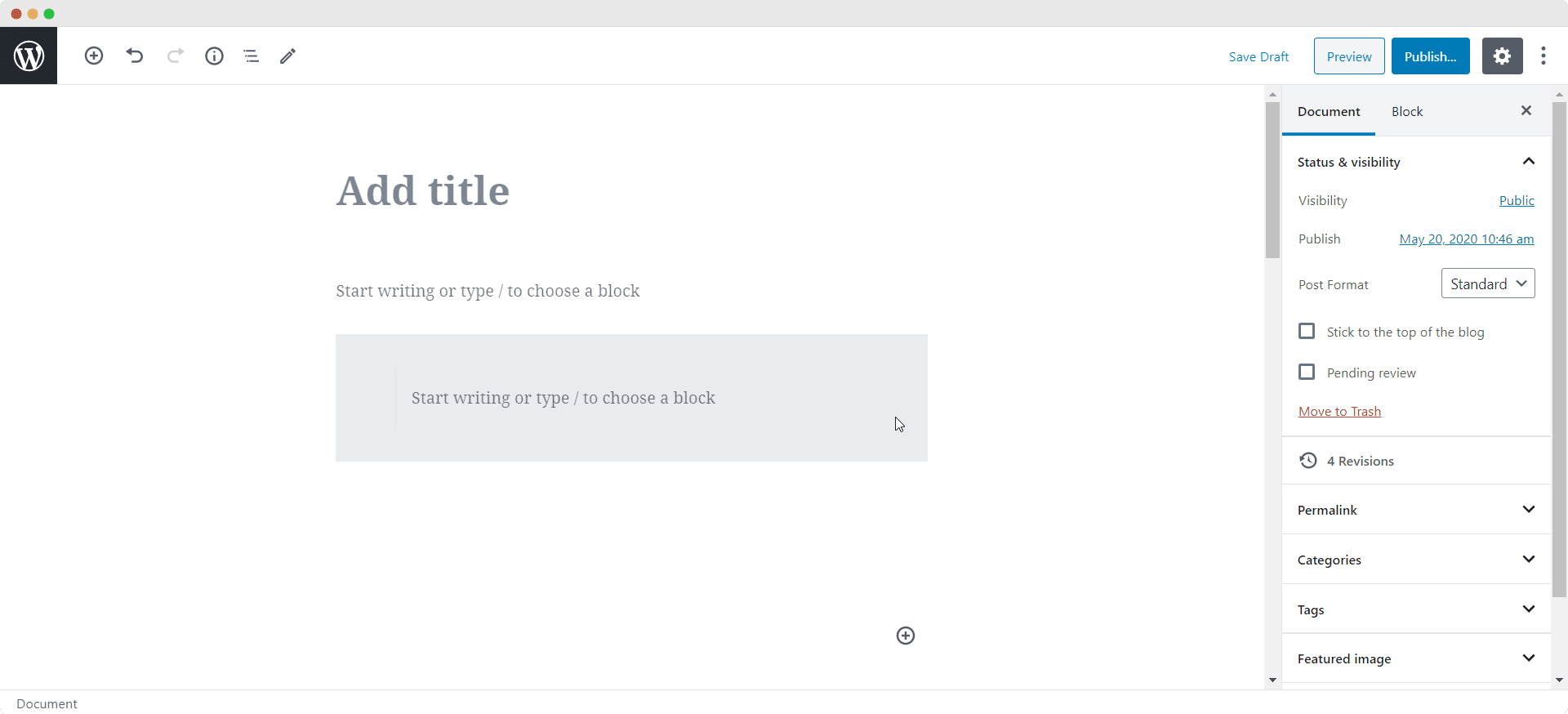 How to Configure the Content Settings #
To configure the content of your EB Block Wrapper, simply type your text in the input field as this block supports in-line editing.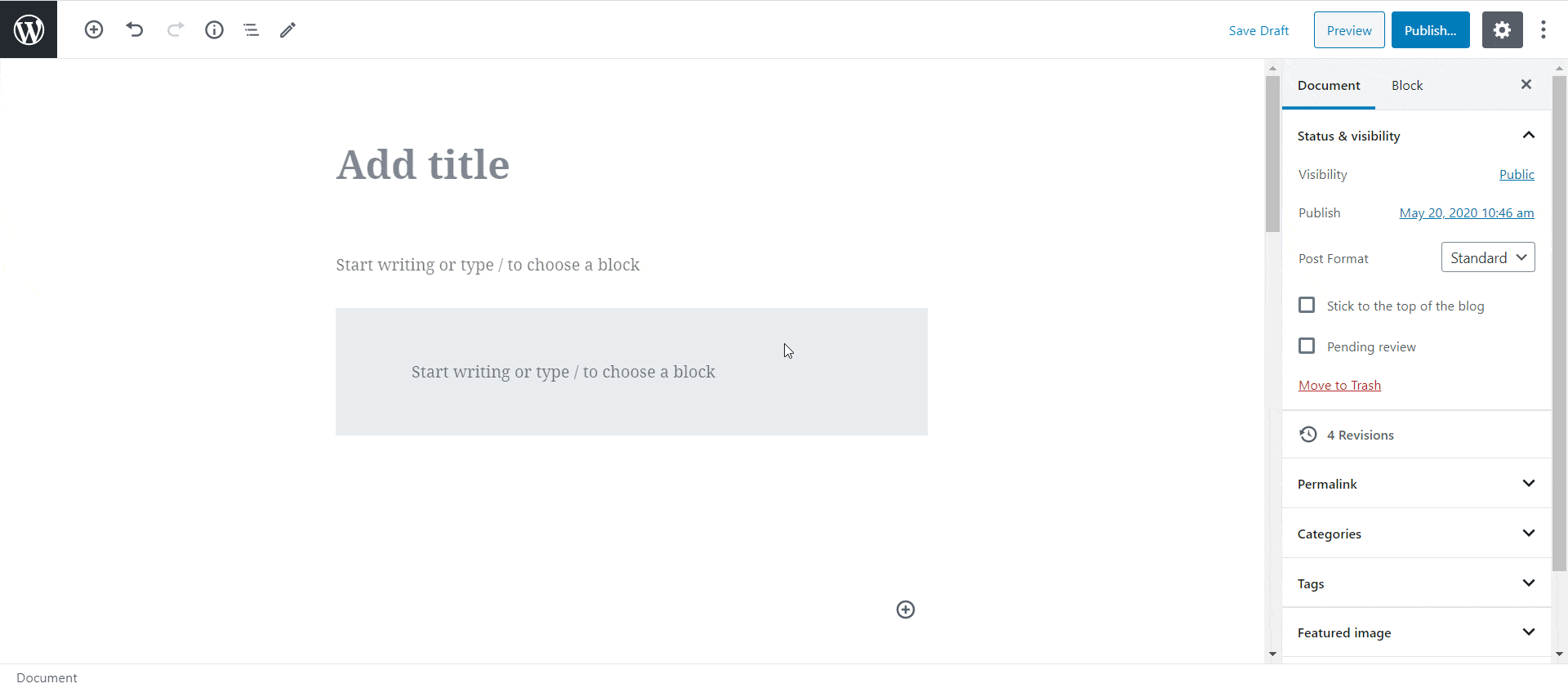 You can also edit the font size, color and background color of your content from the Text Settings and Color Settings.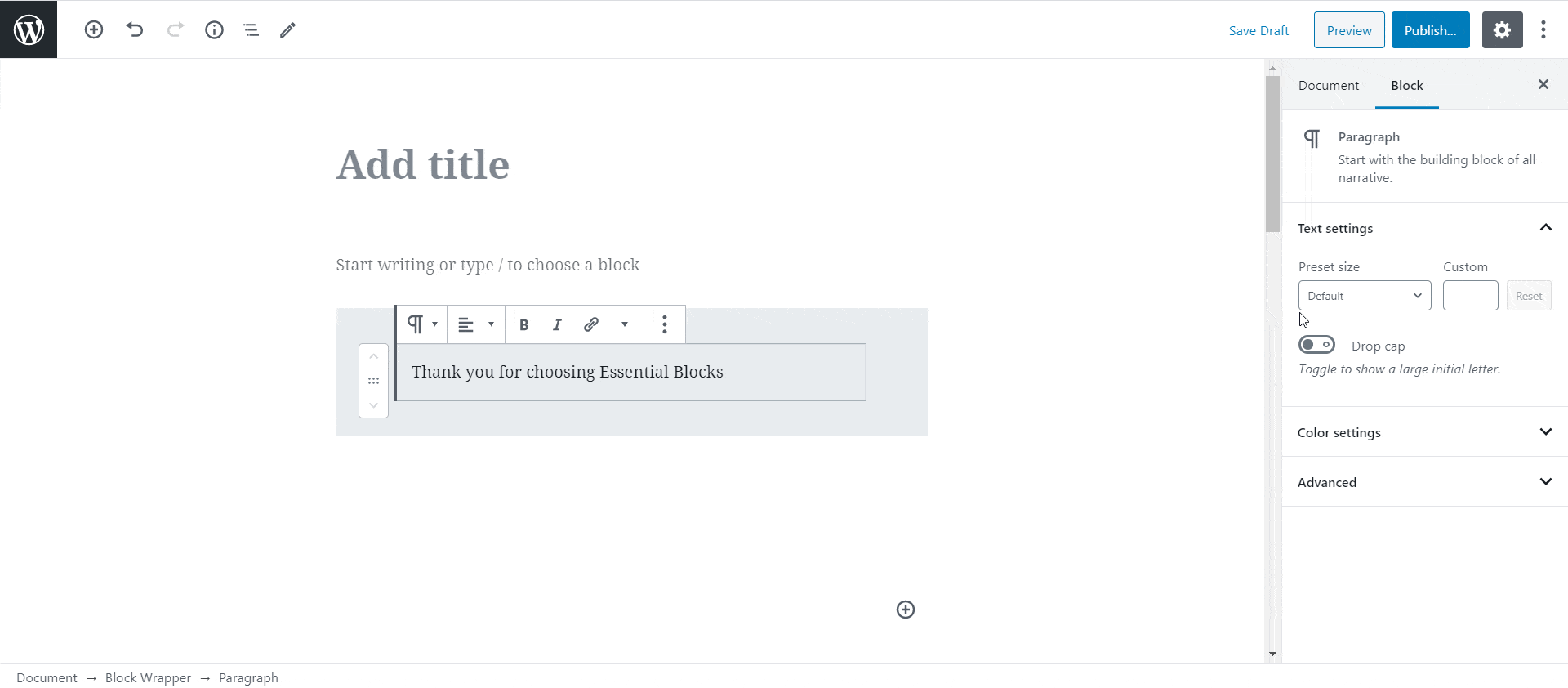 How to Style EB Accordion #
You can style your EB Block Wrapper in many ways. If you want, you can choose between solid fill colors, gradient colors and even add images for your Wrapper from the 'Background Type' option. Isn't that amazing?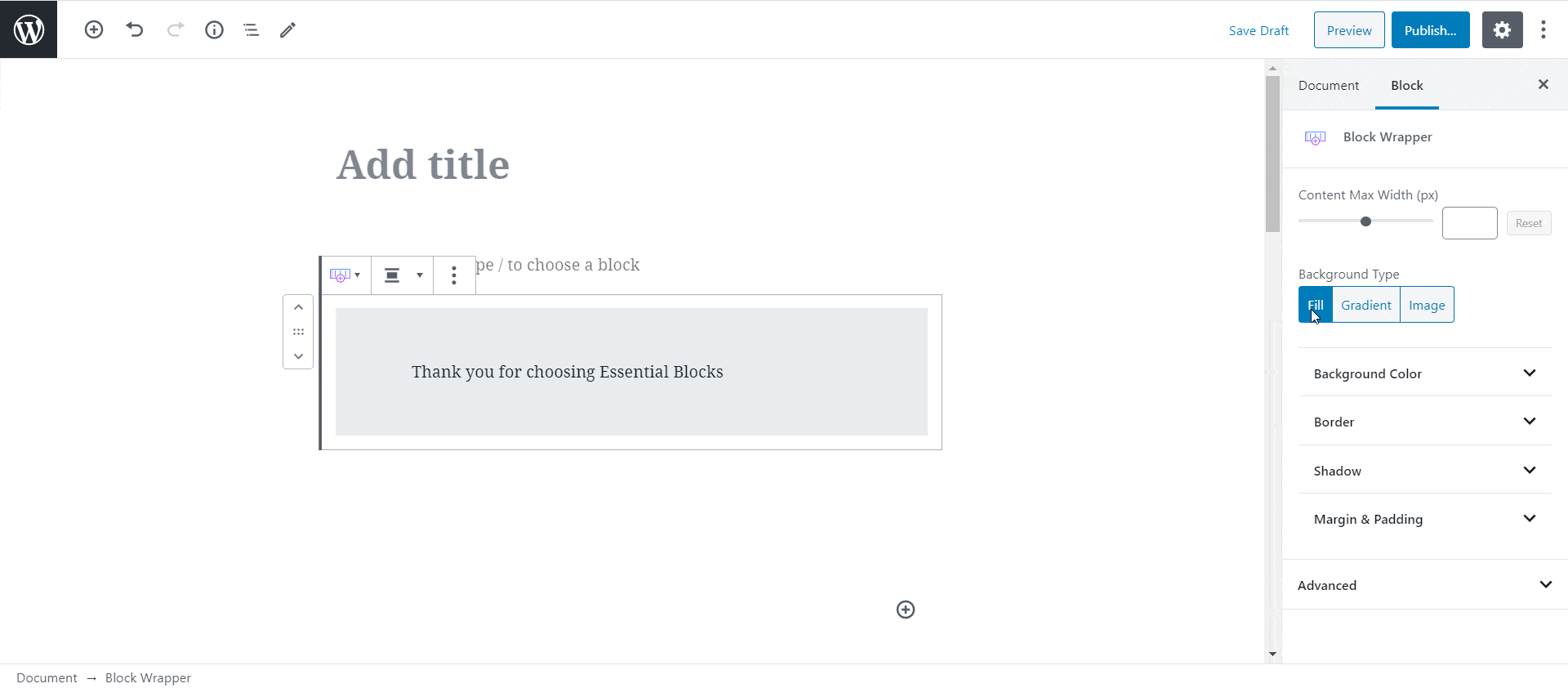 Besides this, you can also adjust the Background Color, Border and more to style your EB Block Wrapper however you like.
Final Outcome #
By following the basic steps and a bit more modifying, you can style your EB Block Wrapper however you want.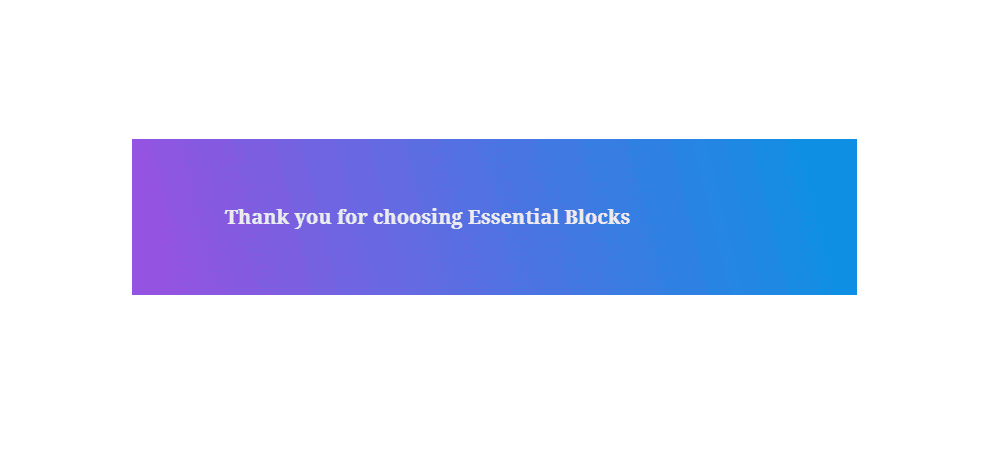 Using the EB Block Wrapper you can now present your content in a much more attractive manner.
Getting stuck? Feel free to Contact Our Support for further assistance.