Instantly grab your visitor's attention with the EB Heading block. This block will help you catch your reader's eye and make them more likely to click on your content and read your posts.
How to Activate EB Heading #
To activate this Essential Blocks element, click on the '+' icon to add a new Block. Afterward, find 'Heading' from the search option. Simply just click on the Block and it will be activated.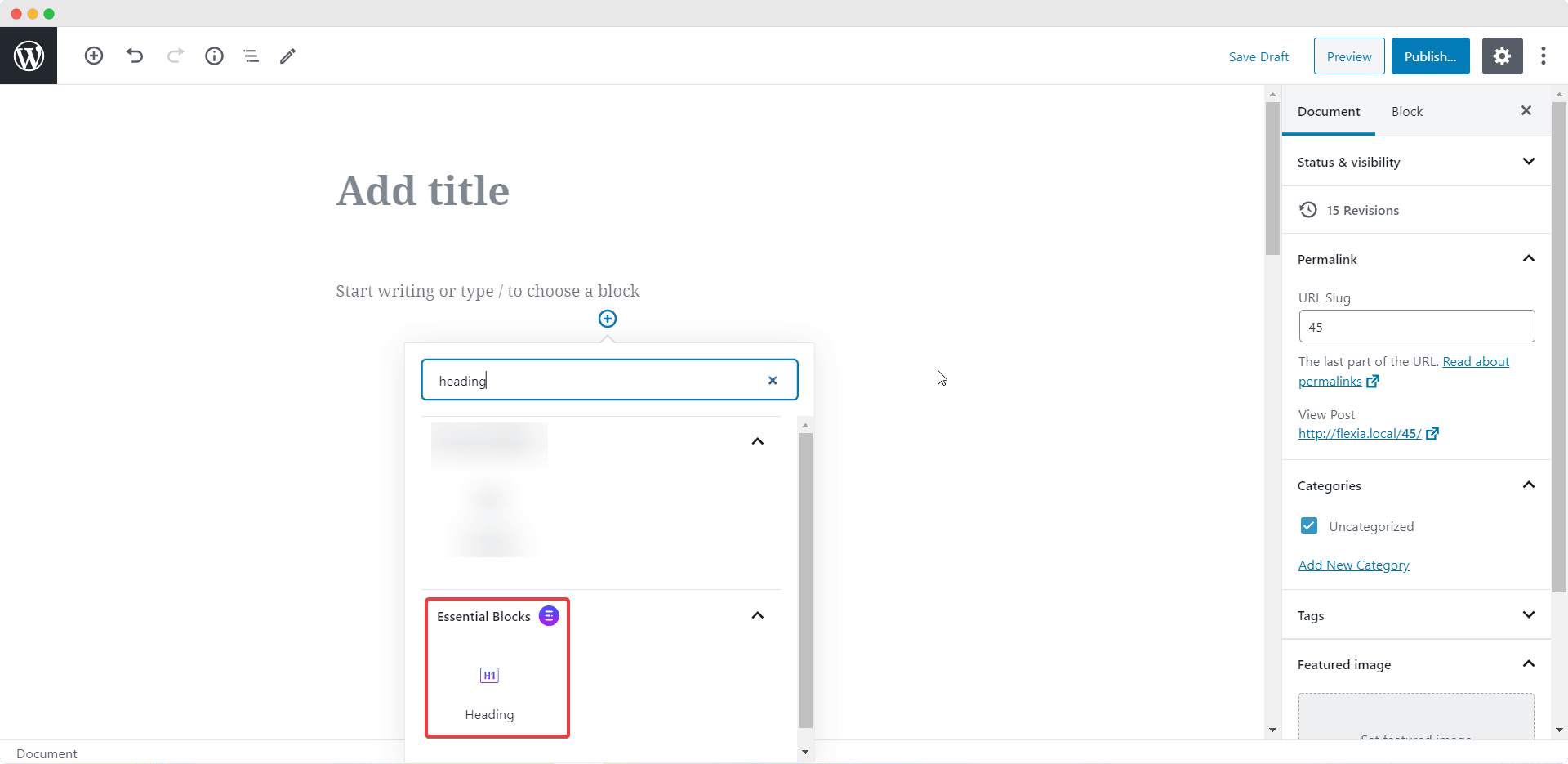 After you are done with this step, this is the default layout you are going to see.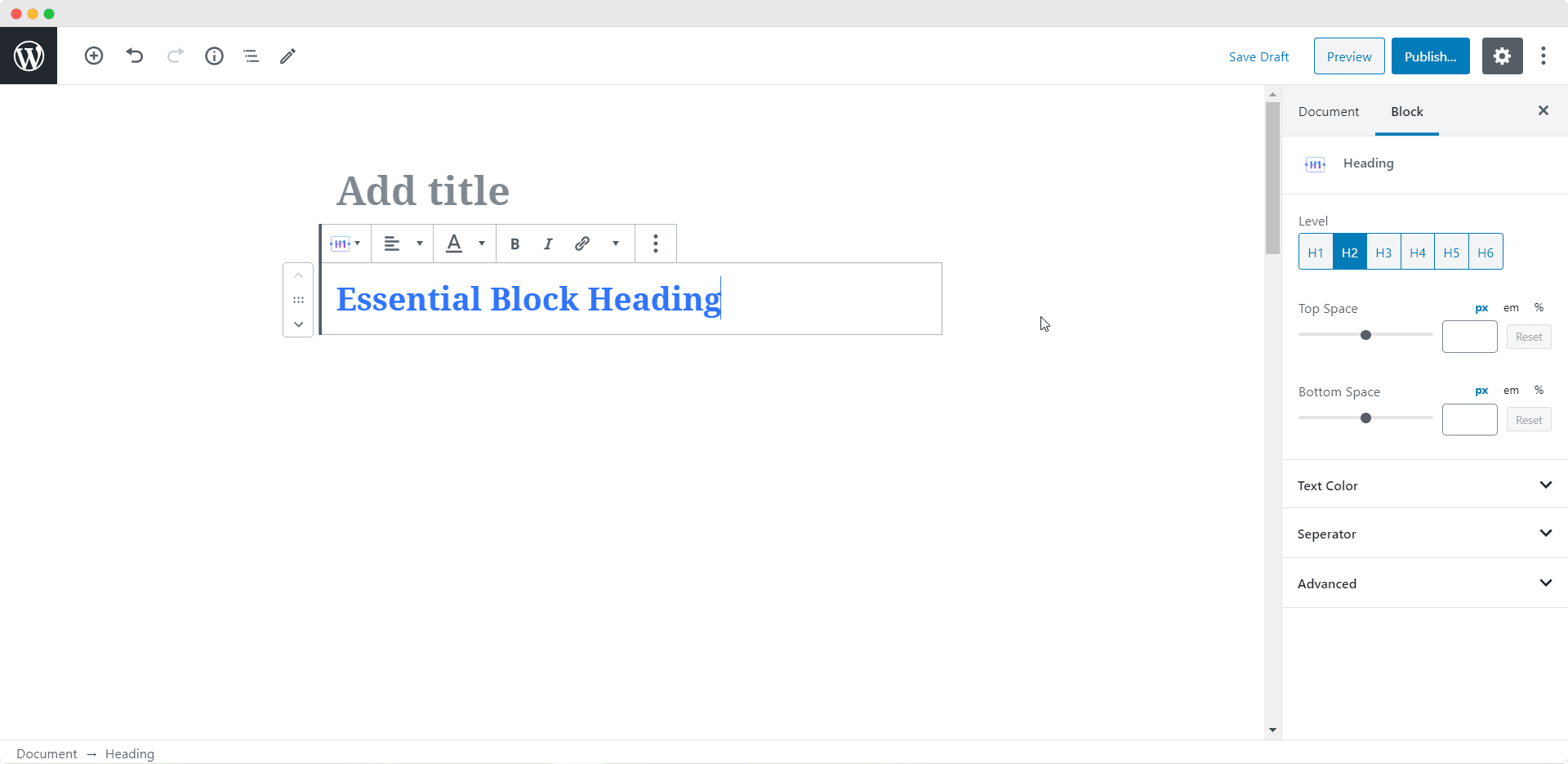 How to Configure & Style EB Heading #
Simply type the text for your heading. After that you can add style your heading however you want to make it look interesting.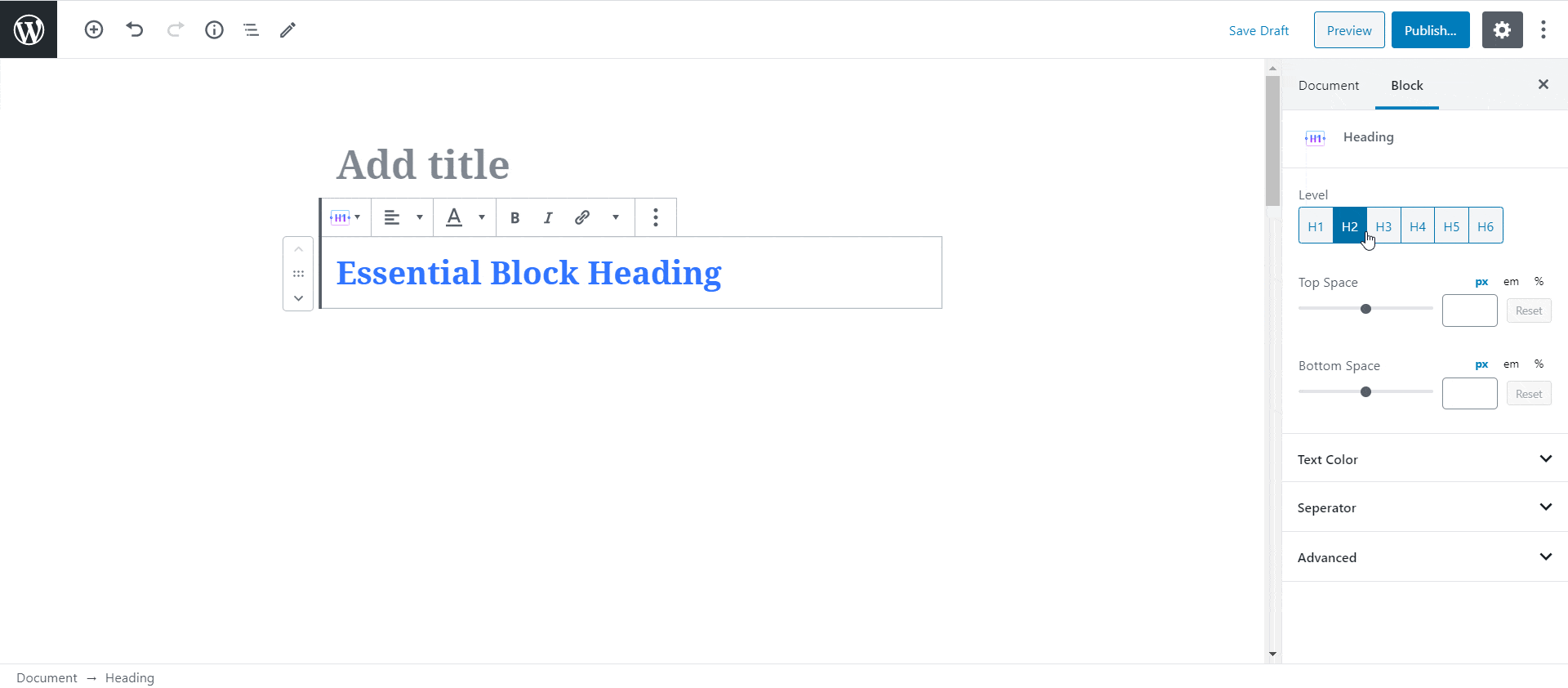 Final Outcome #

By following the basic steps and a bit more modifying, you can style your EB Heading however you want.
Getting stuck? Feel free to Contact Our Support for further assistance.