With Essential Blocks, you can easily clear your cache file with the Regenerate Assets option. Follow this easy tutorial to successfully regenerate your assets.
First, go to your WordPress dashboard. From there navigate to Essential Blocks → Settings.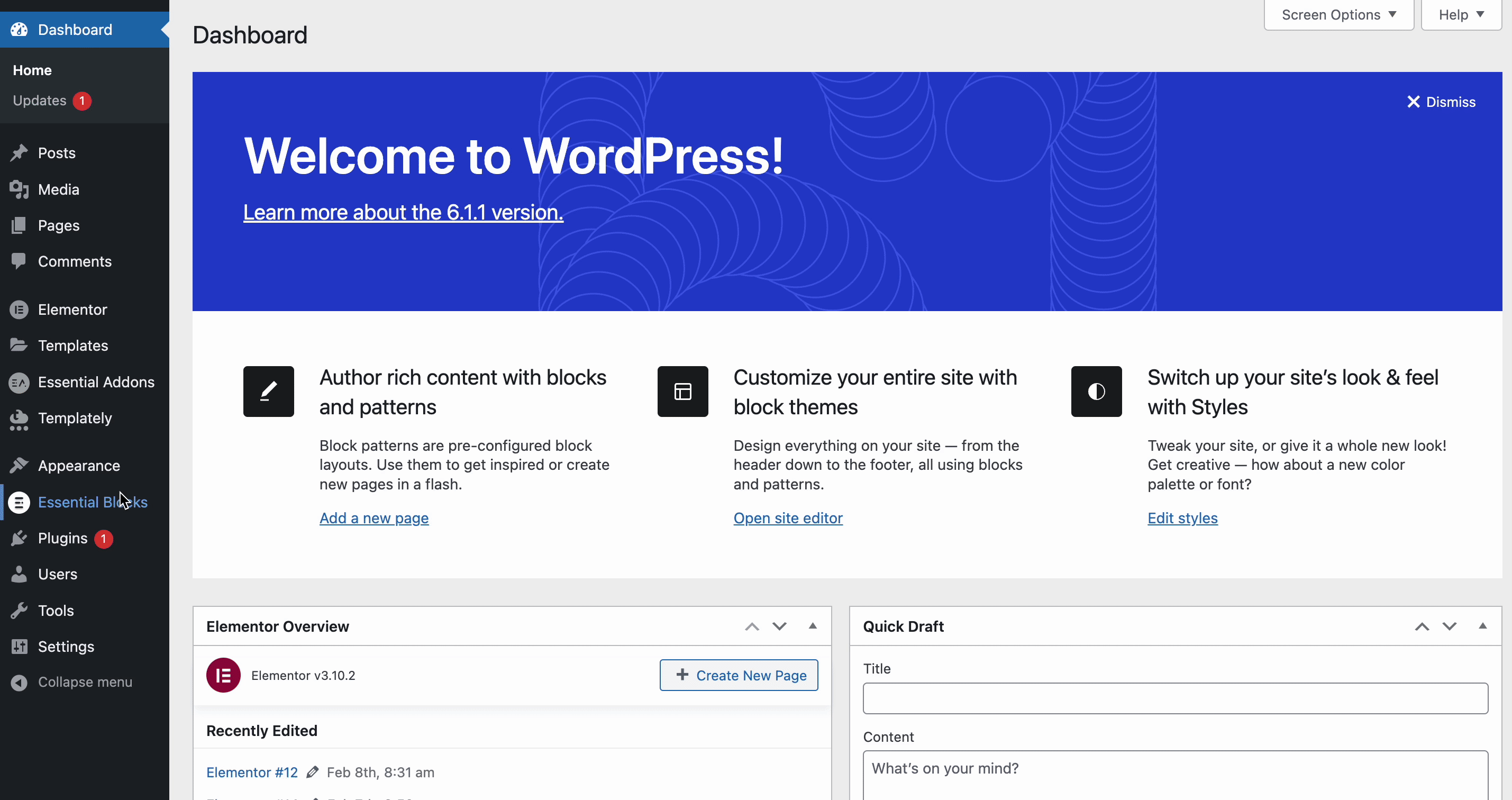 From here, simply click on the Regenerate Assets button and all of your scripts & styles will be removed from the uploads folder.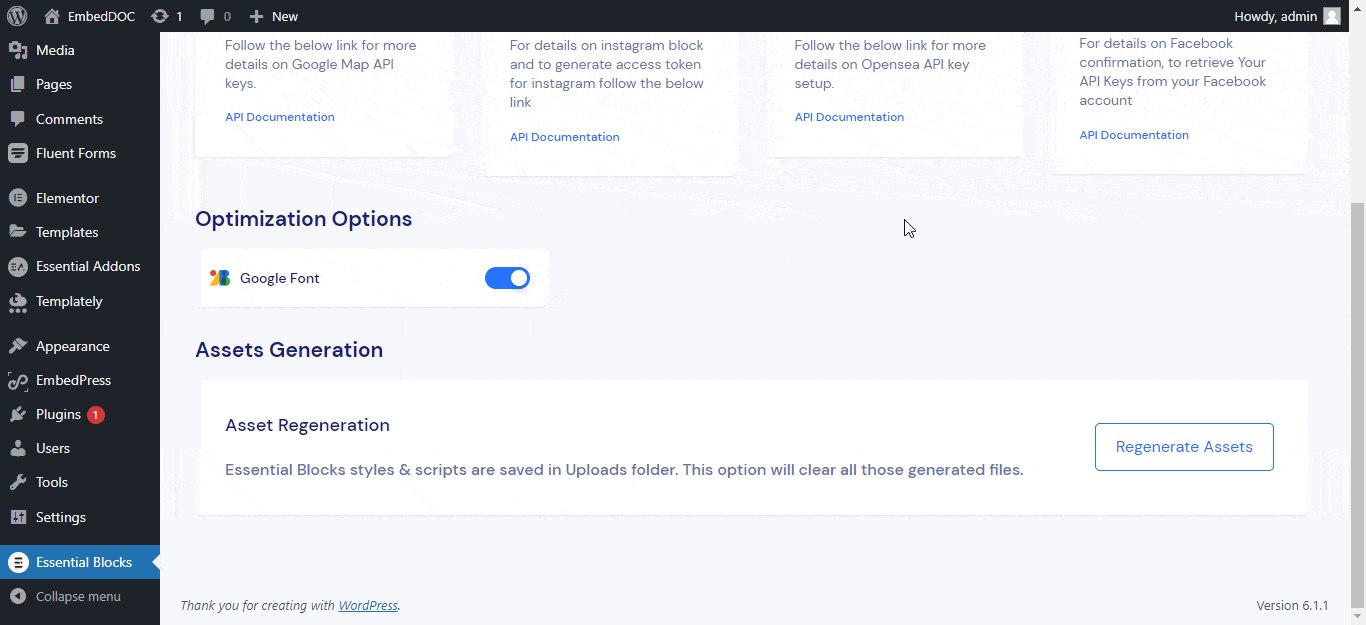 This is how you can Regenerate Assets with Essential Blocks easily.
Getting stuck? Feel free to Contact Our Support for further assistance.