Similar to EB Call To Action, EB Button also is a great Marketing block. Using simple yet effective EB Buttons you can redirect your readers to a specific page.
How to Activate EB Button #
To activate this Essential Blocks element, click on the '+' icon to add a new Block. Afterward, find 'Button from the search option. Simply just click on the Block and it will be activated.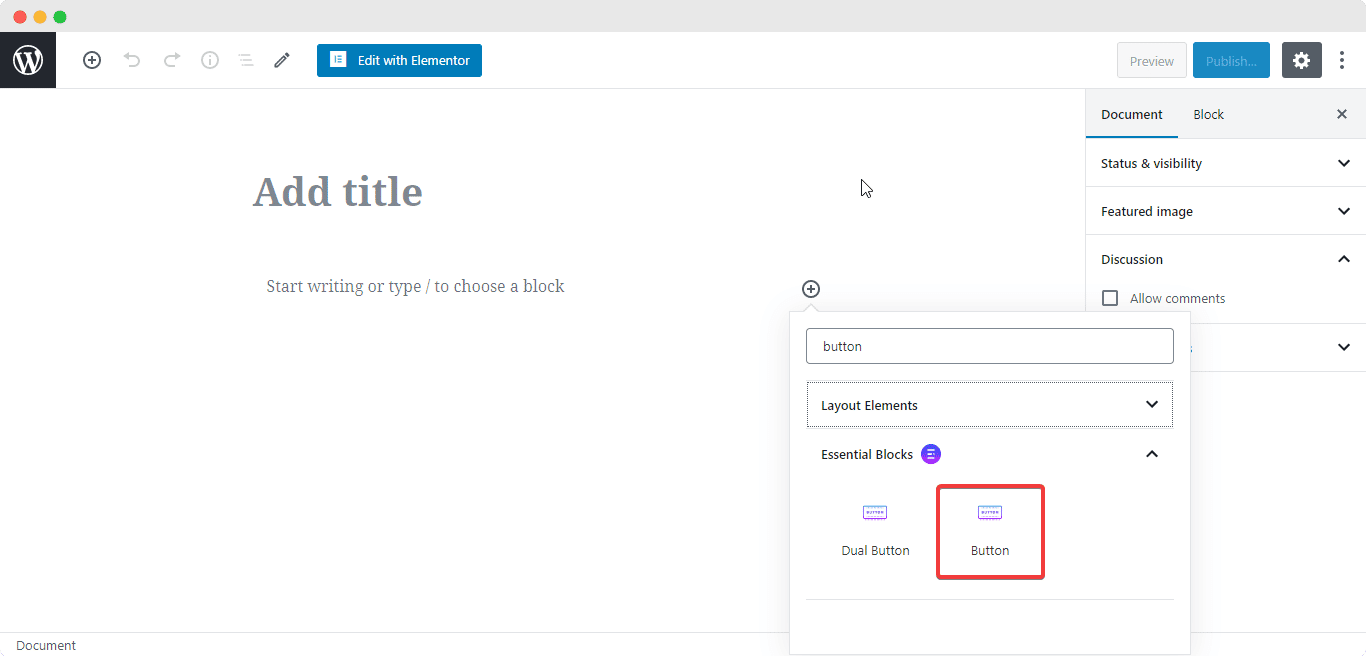 After you have successfully completed this step, this is the default layout you are going to see.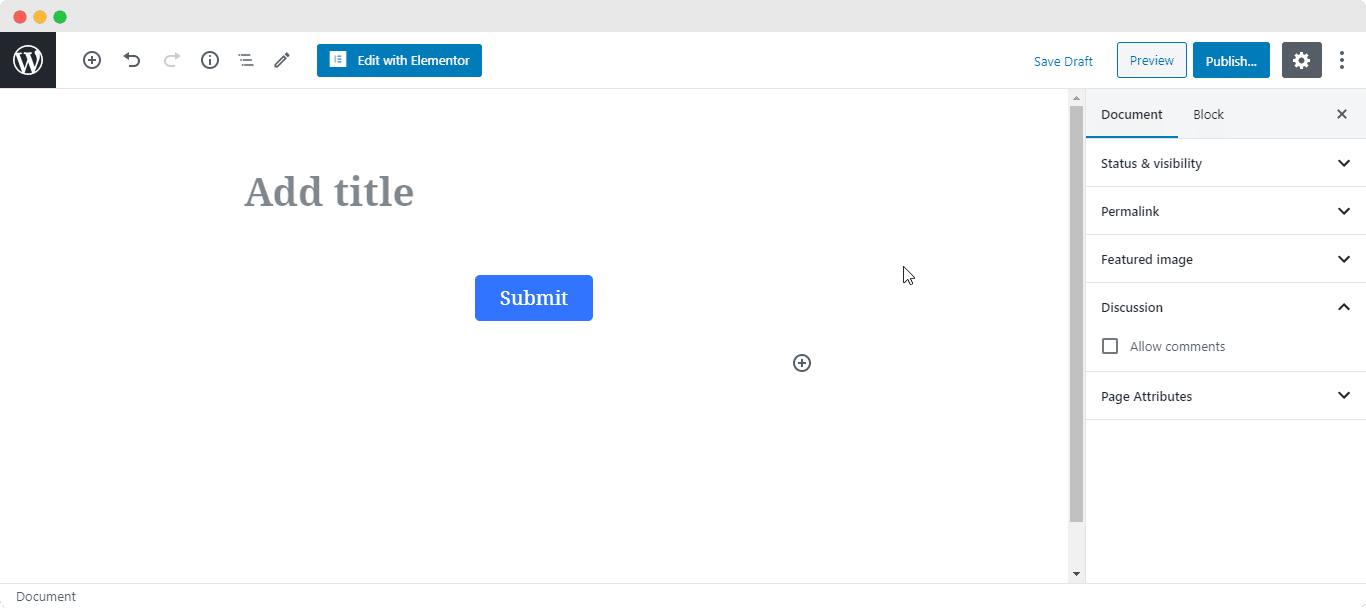 How to Configure the Content Settings #
The EB Button uses only one Text field which is the Title for the Button. Try to pick a specific and clear Title which captures your message completely. If you want the button to redirect your site visitors to another page or site, simply copy and paste the URL into the Input field.

For this tutorial, we will use the EB Button to influence site visitors to visit our blog.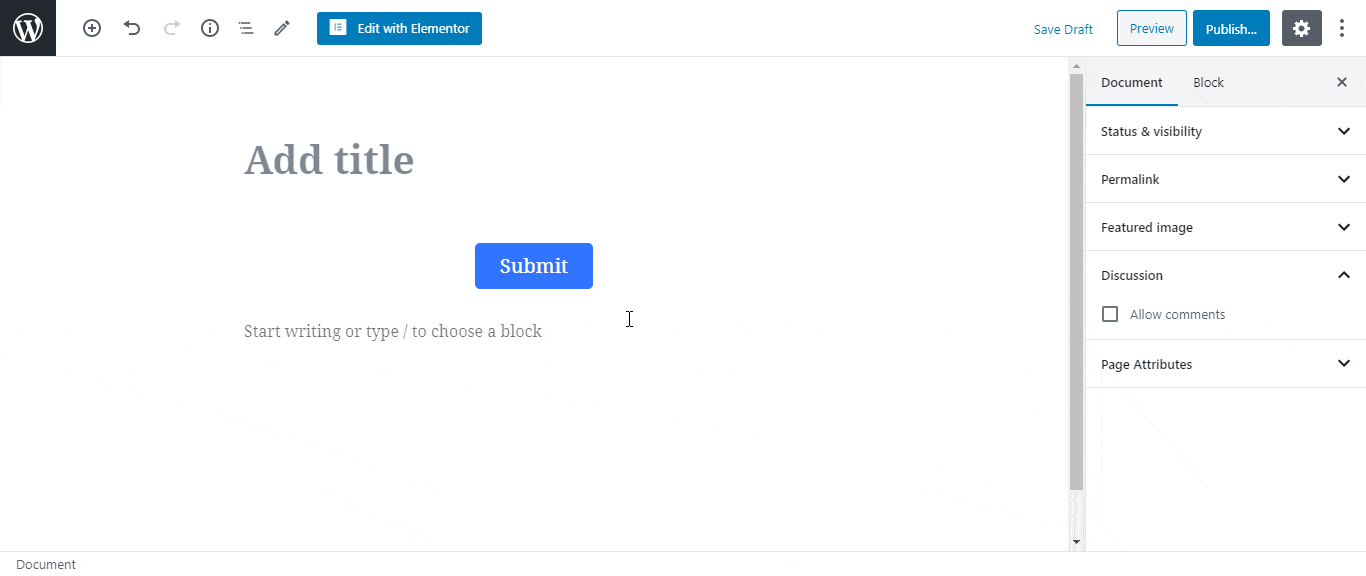 How to Style EB Button #
There are many options available for you to style your EB Button however you like. Click on the Button Styles tab to choose how you want to display your button.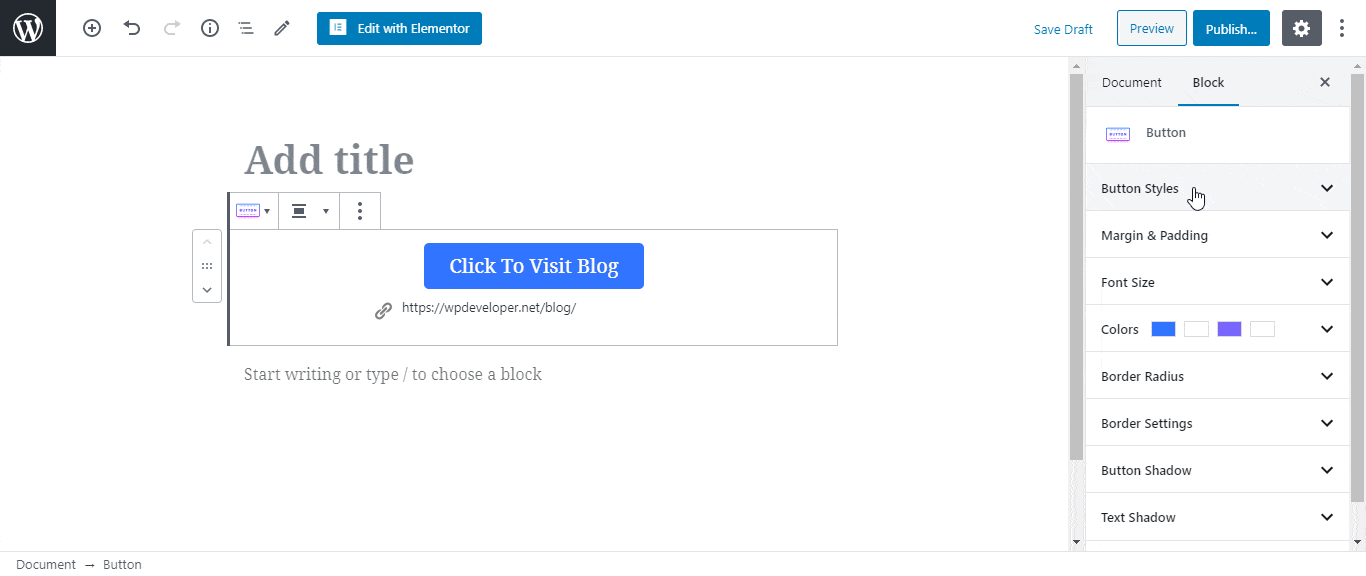 You can also adjust the size of the font for the Title of your EB Button from the Font Size Tab. In addition to this, you can also change your Button Color, Text Color, as well as Hover Button Color and Hover Text Color from the Colors Tab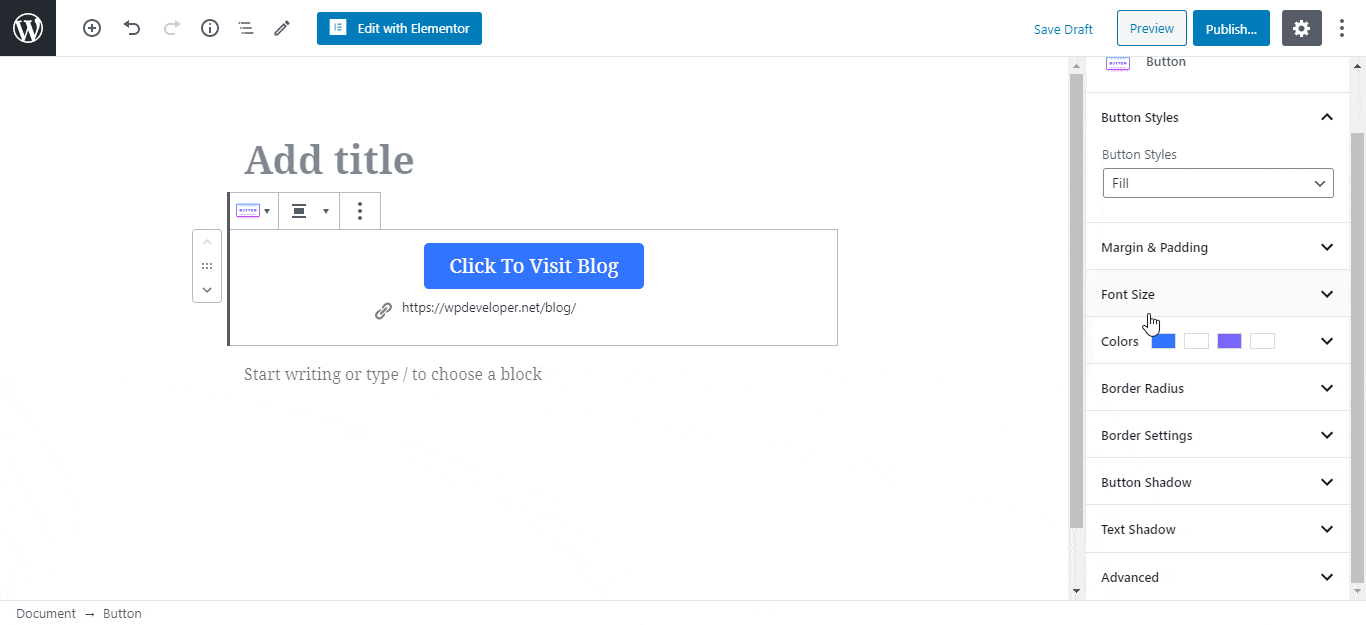 Besides this, you can also change the Border Radius, Border Colors and Styles, Button Shadow and Text Shadow to add further customization to your EB Button.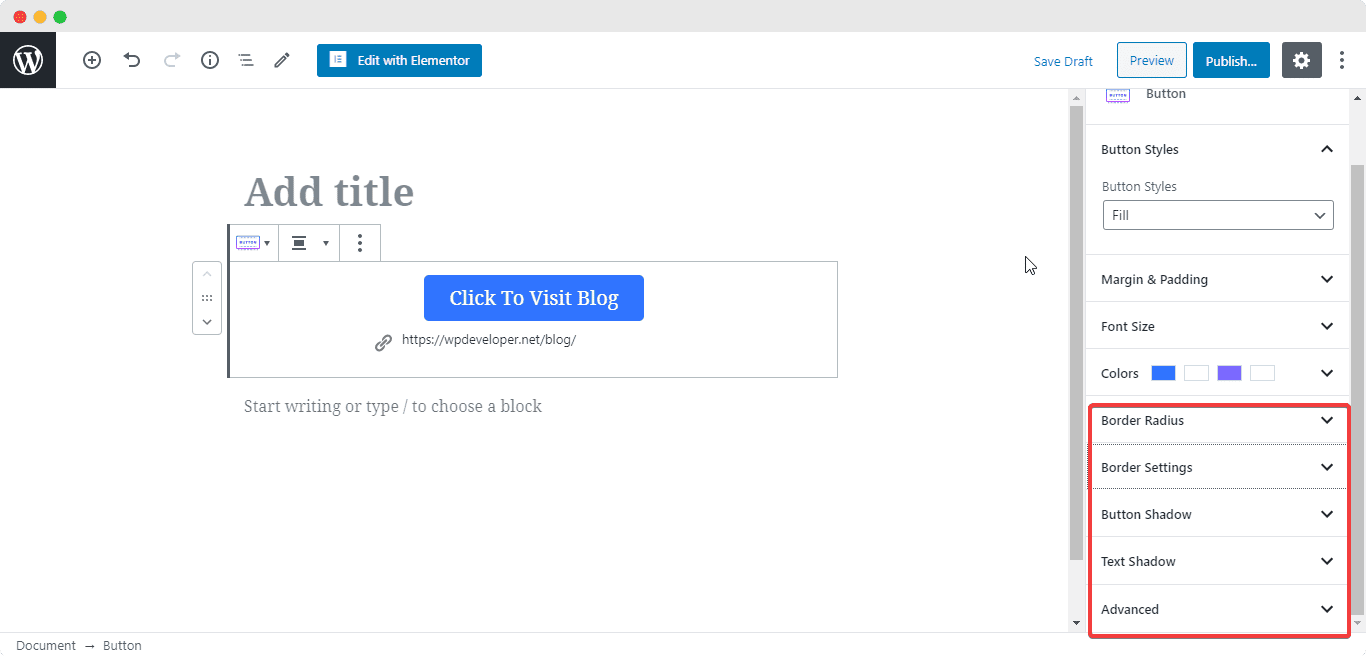 Final Outcome #
By following the basic steps and a bit more modifying, you can style your EB Button however you want.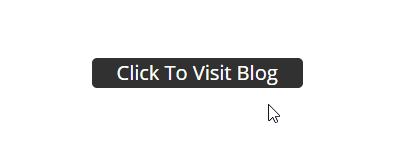 This is how you can use the EB Button to create beautiful Buttons that can be an essential part of your marketing strategies.

Getting stuck? Feel free to Contact Our Support for further assistance.