With the Form Block of Essential Blocks, you can seamlessly create and embed custom forms into websites and applications, facilitating data collection from users and customers. Also, within the Form Bock, you can easily collect and analyze form block responses from the dashboard.
Follow the step-by-step guidelines below to learn how to collect and analyze the form block response of your WordPress website using Essential Blocks For Gutenberg.
Note: This is only applicable for EB Form Block, not for our other form blocks: WPForms & Fluent Forms
Collect & Analyze Form Block Responses #
With a simple click in your Gutenberg website dashboard, you can get your form block responses. Go to the dashboard & navigate to 'Essential Blocks → Form Responses' & here you find your data table of all your form block responses.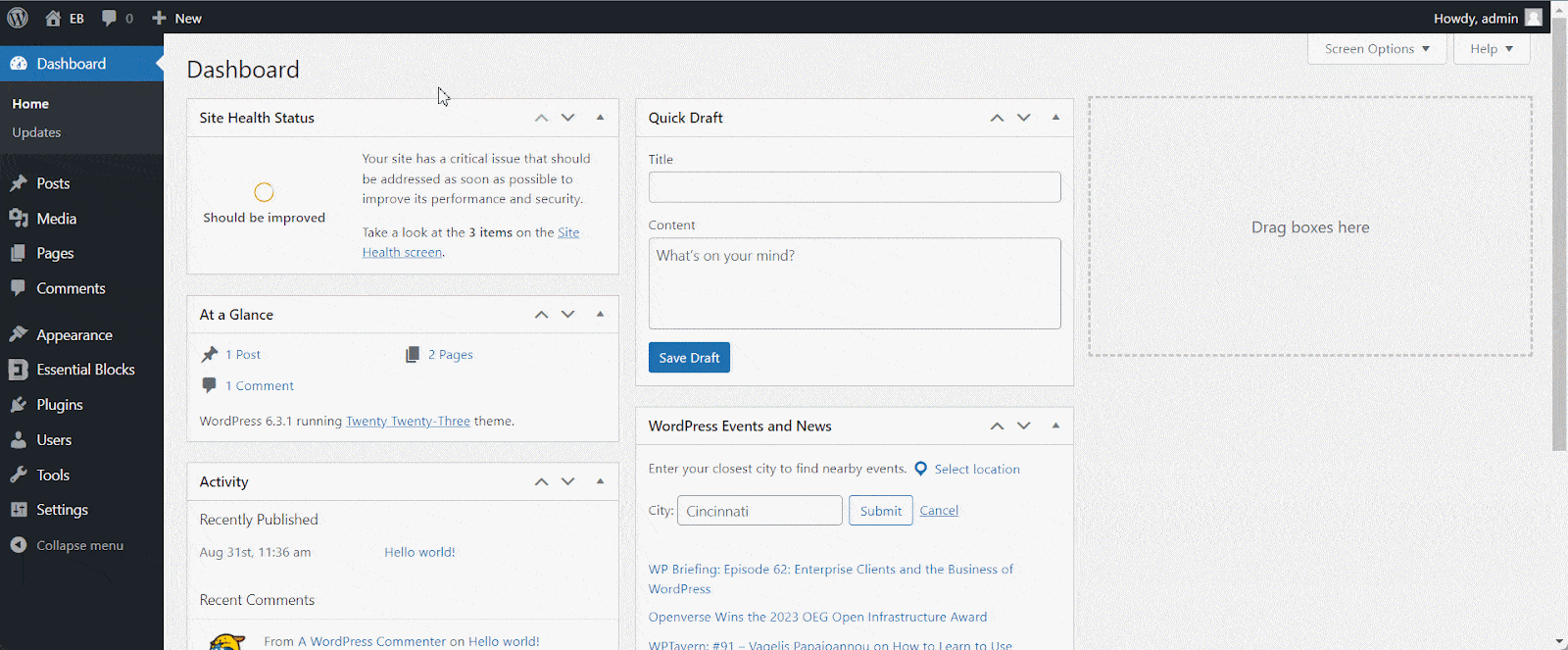 Now, you can choose the different form types under the dropdown menu to see and analyze the responses. Plus, you can easily export your form block responses as CSV files to analyze thoroughly.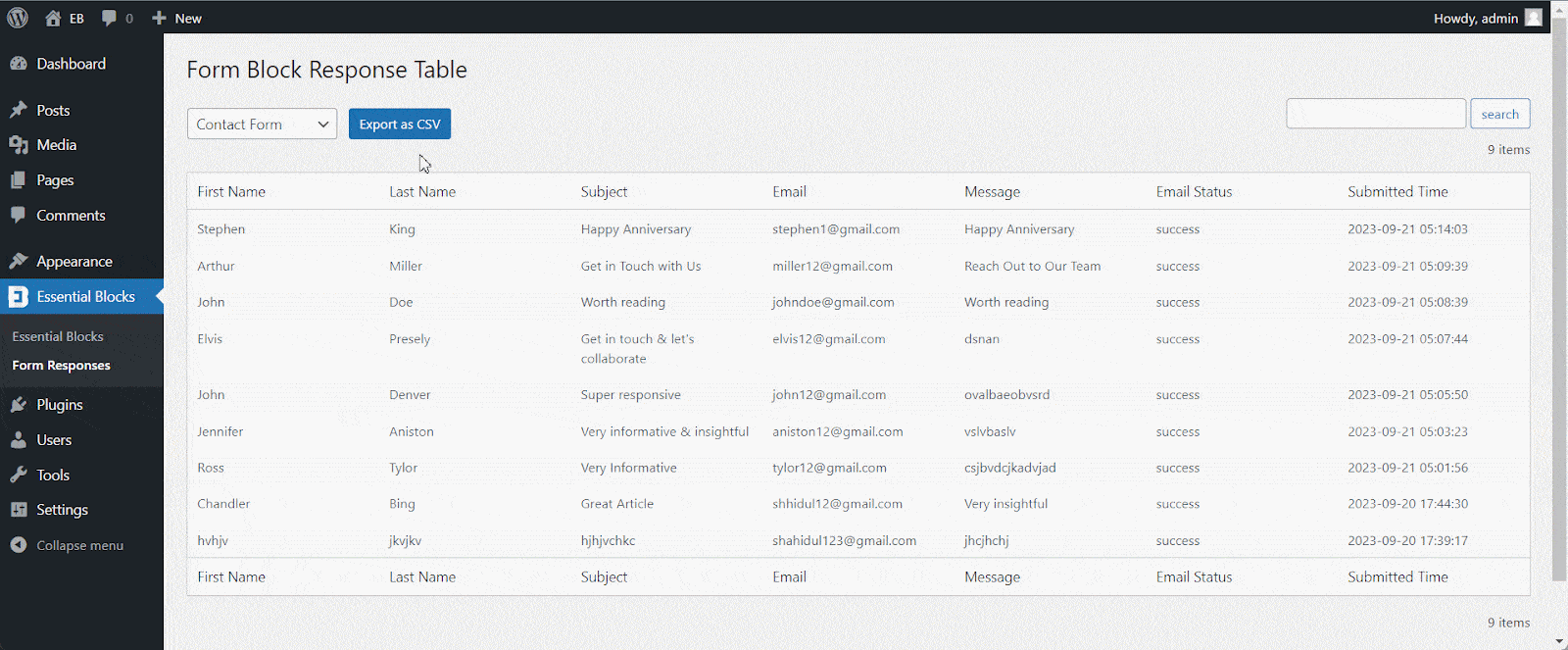 Thus, following the simple steps, you can quickly collect and analyze form block responses using Essential Blocks' From Block on your website.
This is how easily you can collect and analyze form block responses of Essential Blocks for Gutenberg on your WordPress website.
If you need any further help, feel free to contact our support for further assistance.