EB Accordion gives you the opportunity to present a nice FAQ section on your Website. However, its use is not limited to just creating FAQ sections. It can also be used to write content in a Space-Efficient Manner, the information contained inside the Accordion will only be visible once it's clicked on.
Follow this step-by-step guide to create an Accordion in Gutenberg:
How to Activate EB Accordion #
To activate this Essential Blocks element, click on the '+' icon to add a new Block. Afterward, find 'Accordion' from the search option. Simply just click on the Block and it will be activated.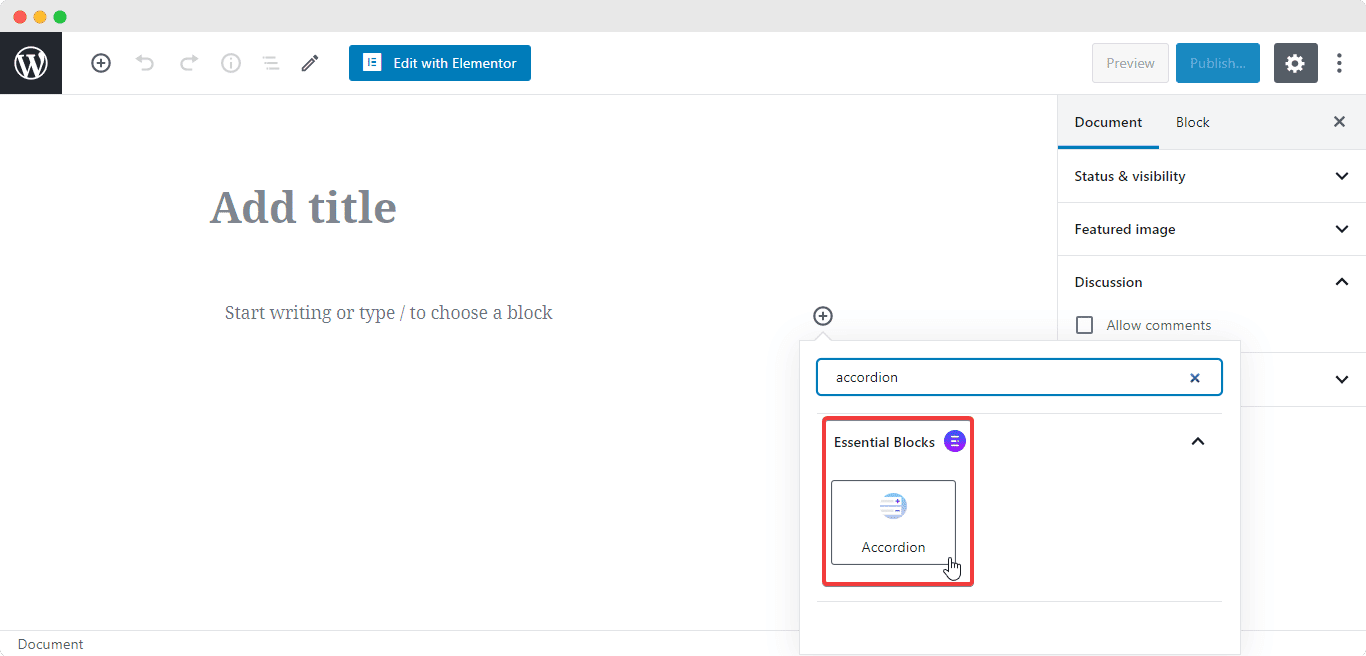 After you are done with this step, this is the default layout you are going to see.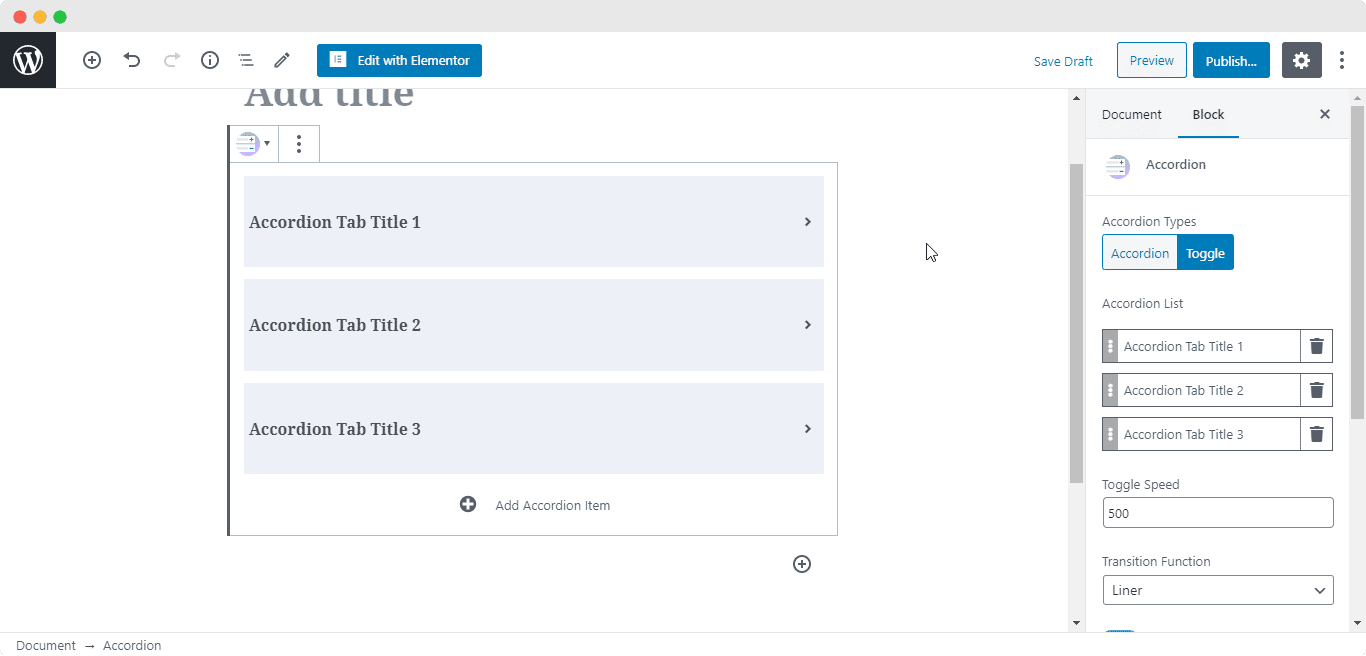 How to Configure the Content Settings #
You can type in content for both the Accordion Title and Accordion Content from here. Type in the content as this block supports in-line editing.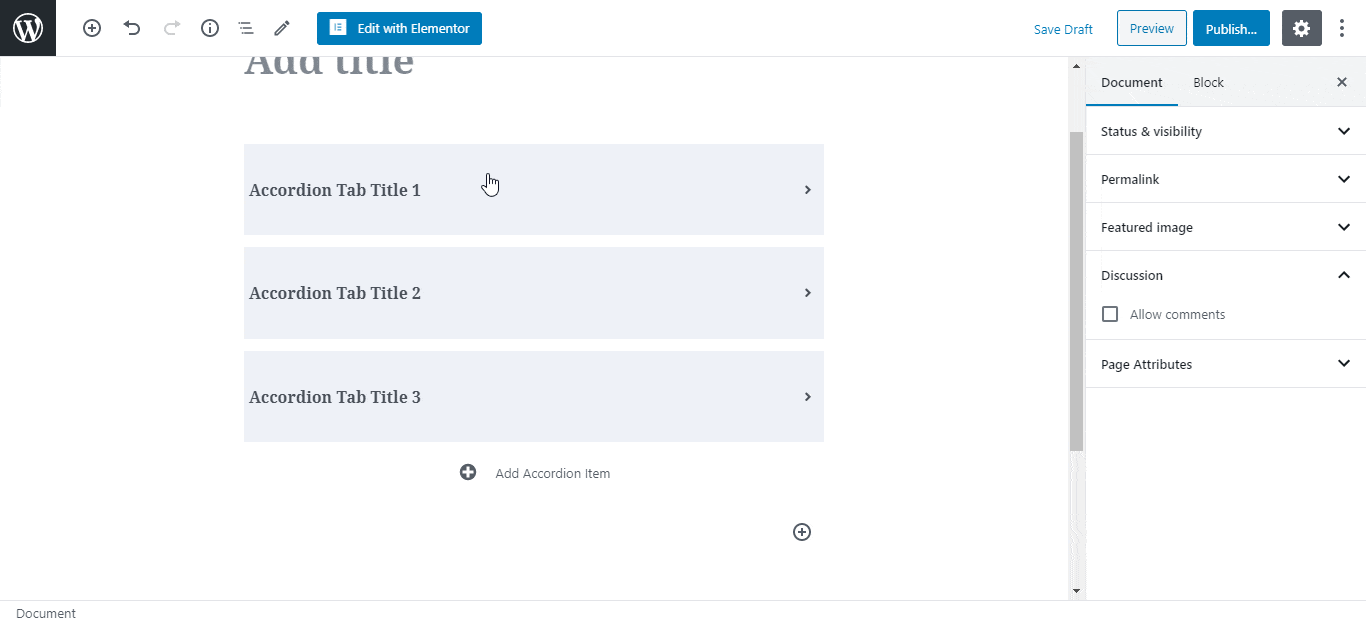 How to Style EB Accordion #
You can style your EB Accordion in many ways. You can adjust the Toggle Speed at which the Accordions disclose content and set the animation for the opening and closing of the Accordion from the Transition Function drop-down menu.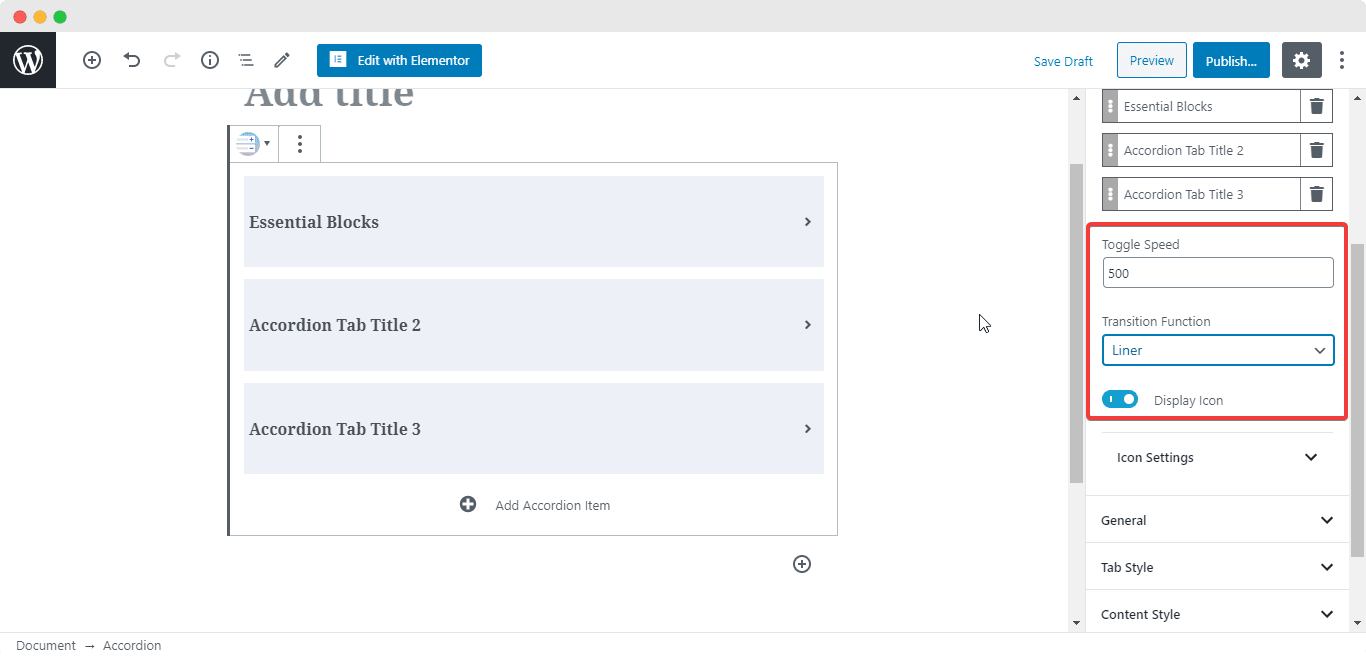 Besides this, you can pick an Icon for the Accordions, set its color, position style and size. You can also customize the background of the Accordion. Moreover, you can also adjust the Font family, color, size for both the Accordion title and content separately.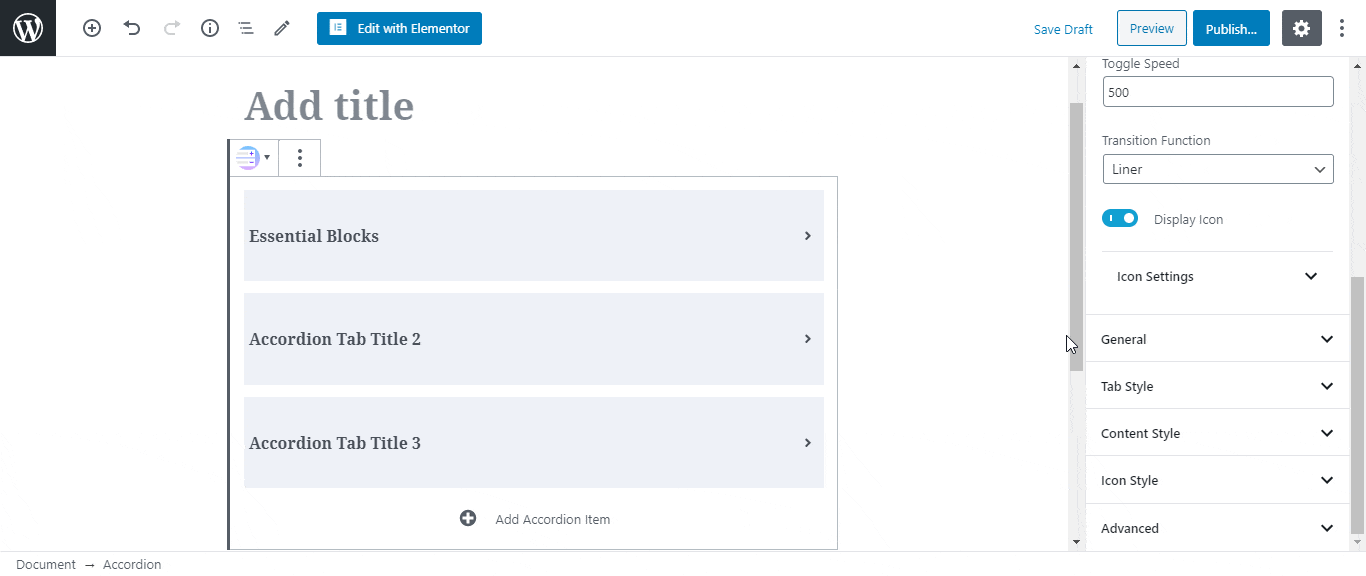 Final Outcome #
By following the basic steps and a bit more modifying, you can style your EB Accordion however you want.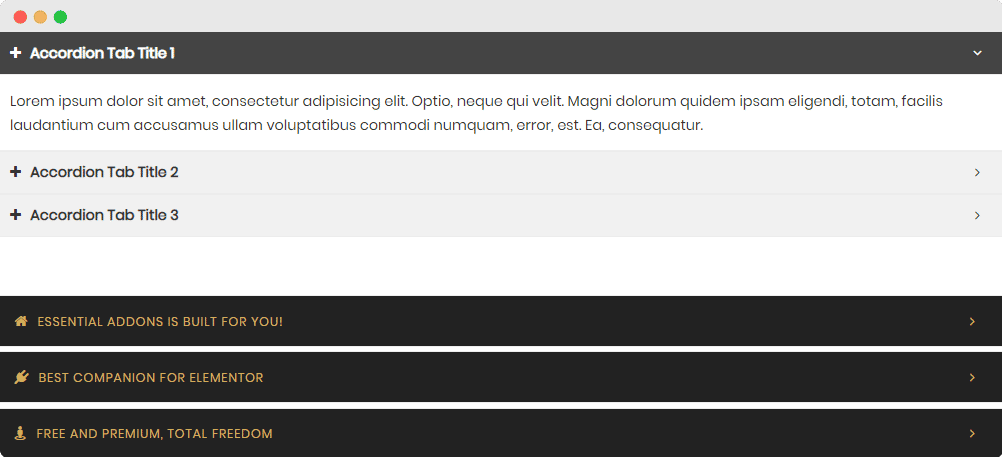 Using the EB Accordion you can add simple yet effective sections on your website to save time and also present content in an interactive manner.
If you face any problems at all, feel free to Contact Our Support for further assistance.