The EB Countdown is a great block to add a sense of anticipation among your readers. You can include easily add this outstanding block section on your Website to inform your customers about any discount offer you have running. Moreover, you can also let your customers know when you will launch future upgrades to your product and service.
How to Activate EB Countdown #
To activate this Essential Blocks element, click on the '+' icon to add a new Block. Afterward, find 'Countdown' from the search option. Simply just click on the Block and it will be activated.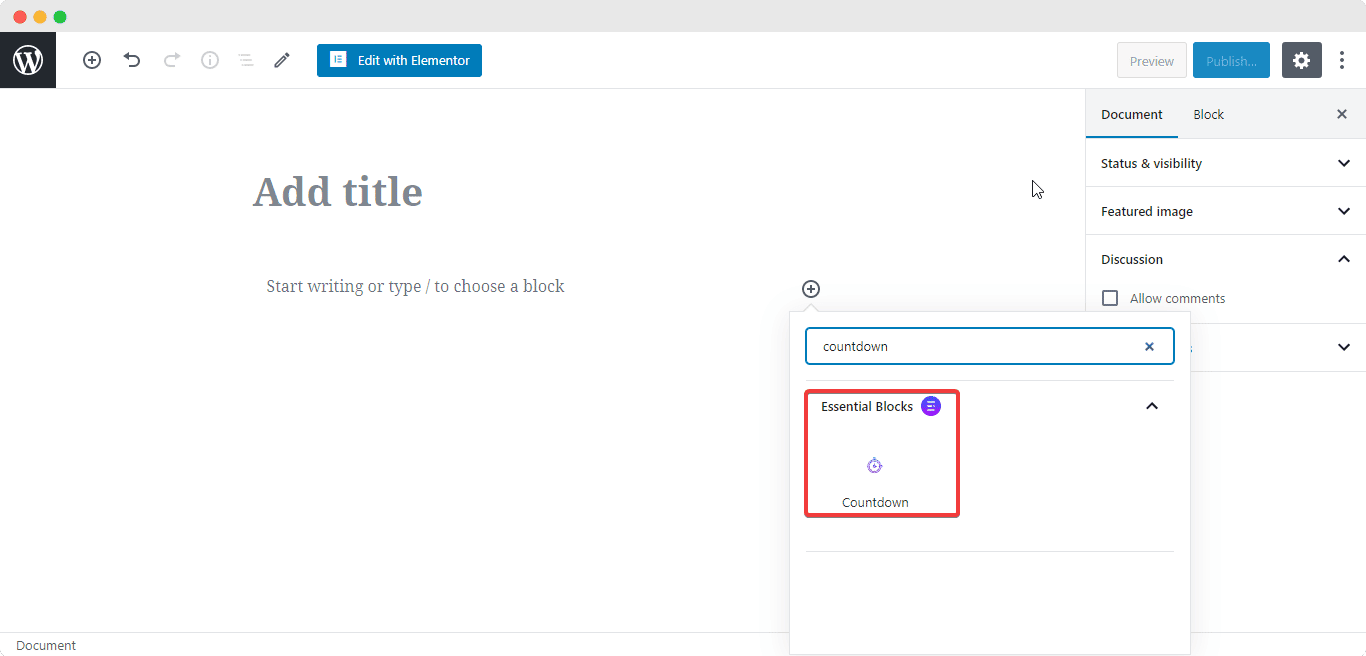 After successfully completing this step, this is the default layout you're going to see.
How to Configure the Content Settings #
To set the Due Date for your Countdown, you have to open the Timer Settings Tab. The block does not support inline editing. However, that should not be a draw-back as instead of typing down the Due Date you can pick the Date from a Drop-Down Calendar.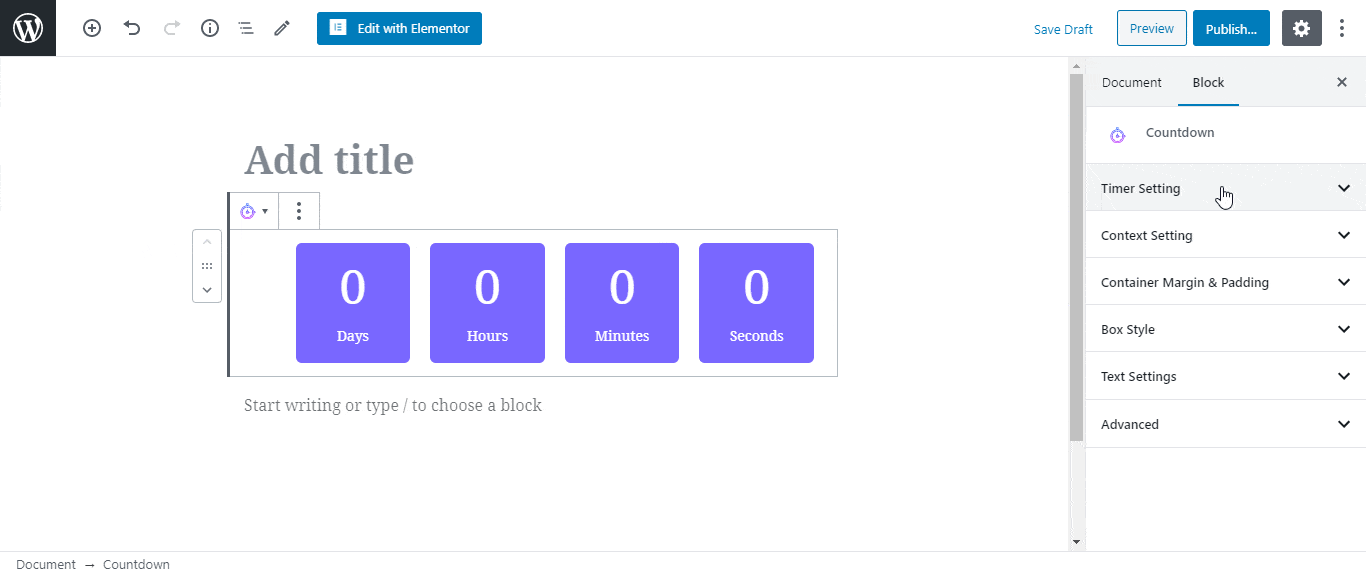 You can add further customization to your timer block by changing how many counters you want to display and the labels for each counter. To do this, simply click on the Context Settings Tab and edit however you want.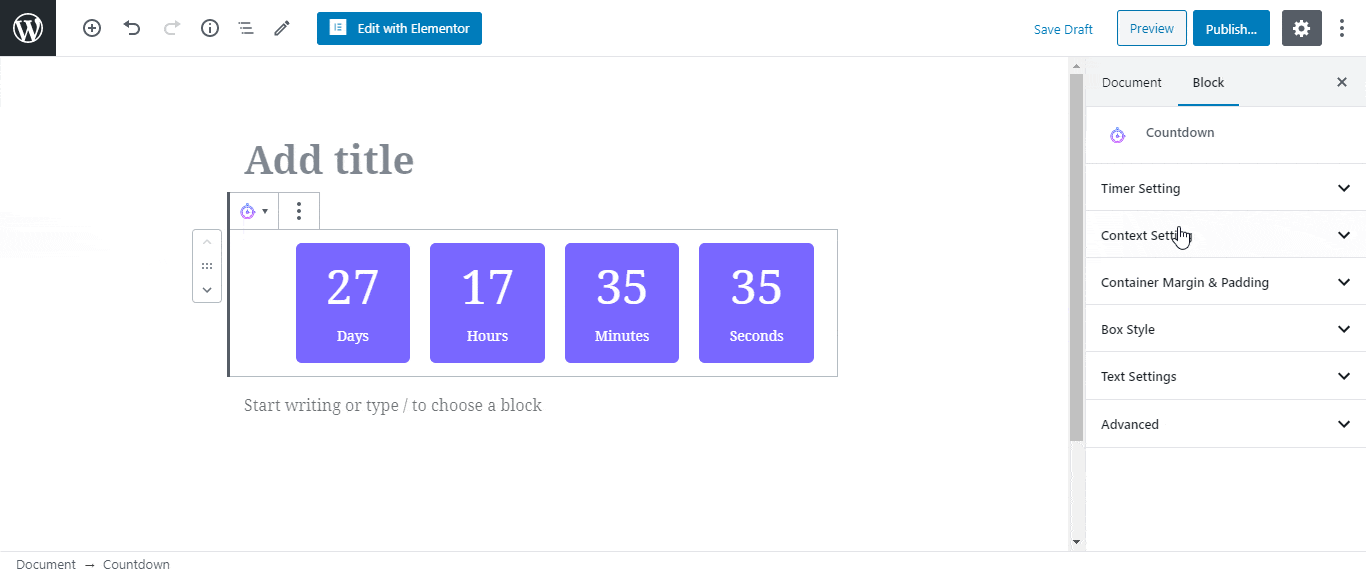 How to Style EB Countdown #
You can style your Countdown however you like by clicking on the Box Style Tab. From here, you can choose to Display Inline text, Display Border, and Display Shadow for the EB block.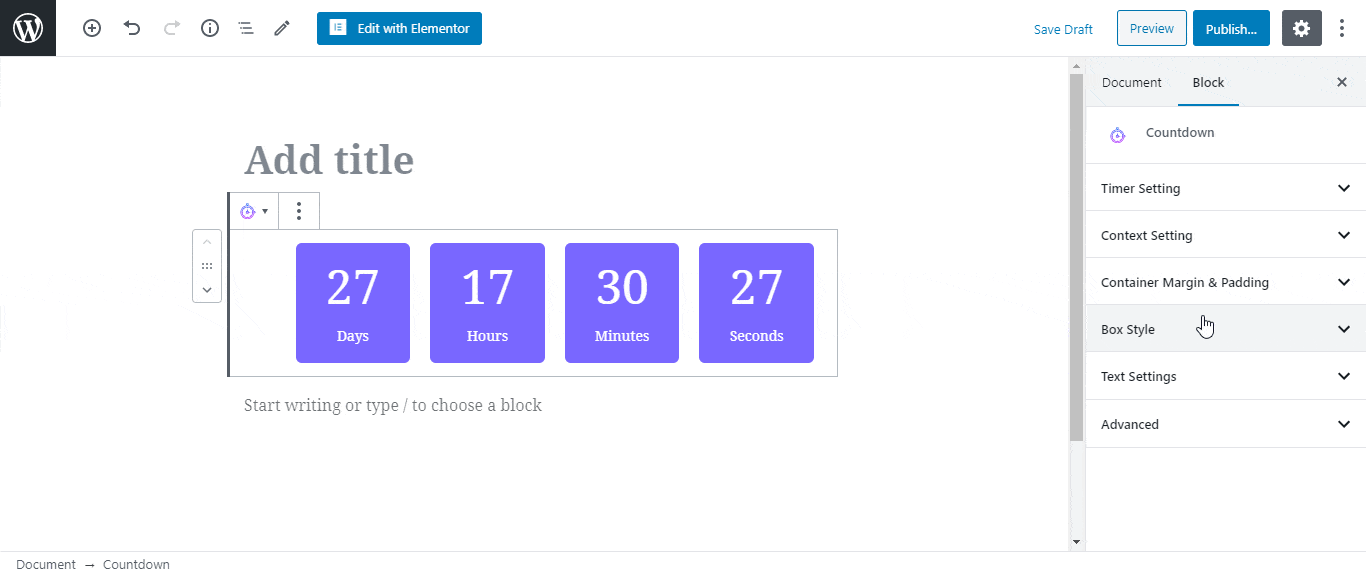 You can also change the position of your Countdown box, as well as the Box Background Color from this tab. If you want to, you can also change the Border Settings to change the Border Color, Border Size and the Border Style.
In addition to this you can also customize the shadow of your EB block from this tab under the Shadow Settings.
Final Outcome #
By following the basic steps and a bit more modifying, you can style your EB Countdown however you want.

Getting stuck? Feel free to Contact Our Support for further assistance