EB Instagram Feed lets you display your Instagram images on your web page in a beautiful manner, so that your site visitors feel compelled to follow you on Instagram. This block is useful for anyone who wants to boost their social media following and takes less then two minutes to set it up.
How to Activate EB Instagram Feed #
To activate this Essential Blocks element, click on the '+' icon to add a new Block. Afterward, find 'Instagram Feed' from the search option. Simply just click on the Block and it will be activated.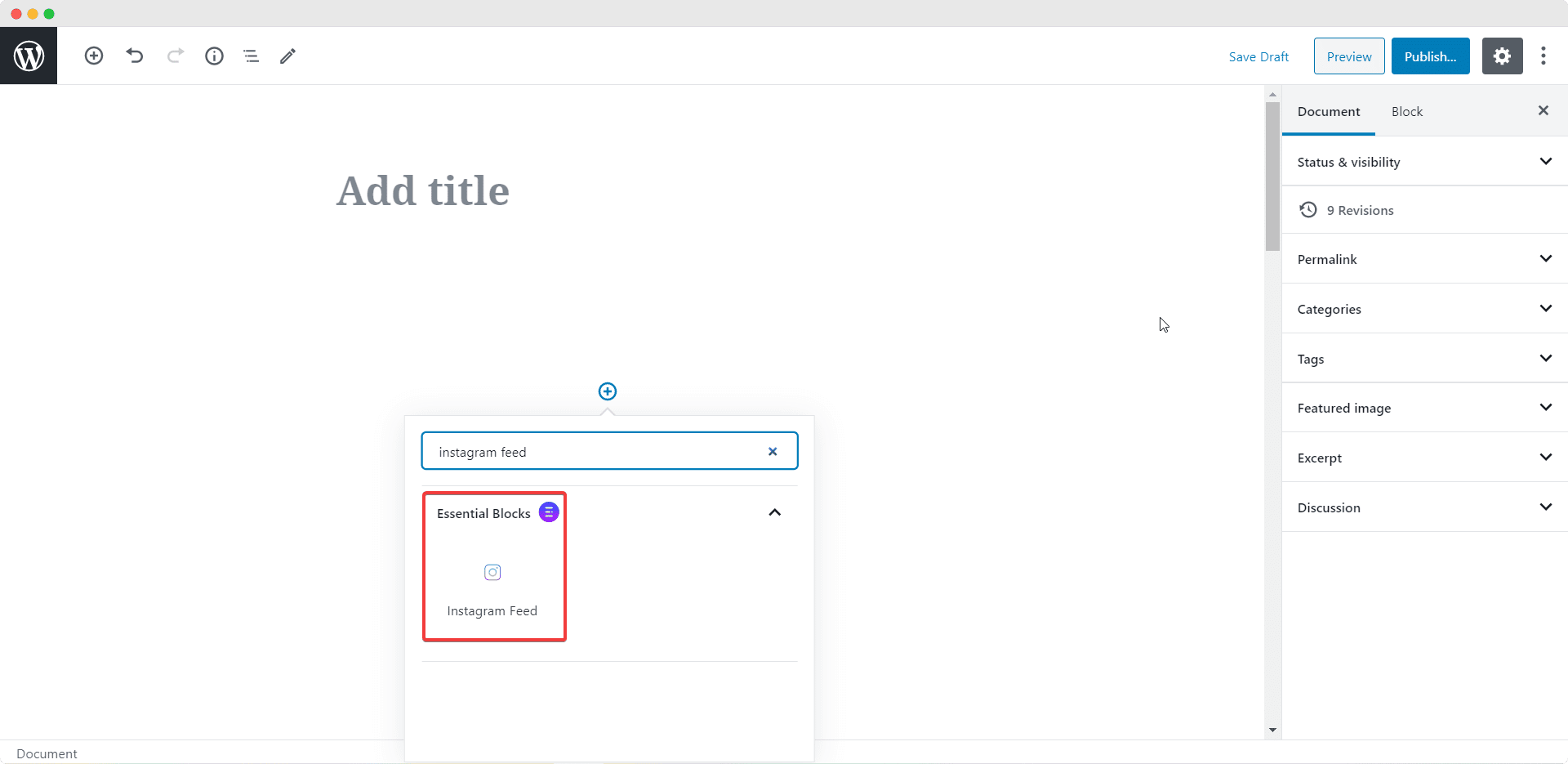 After you are done with this step, this is the default layout you are going to see.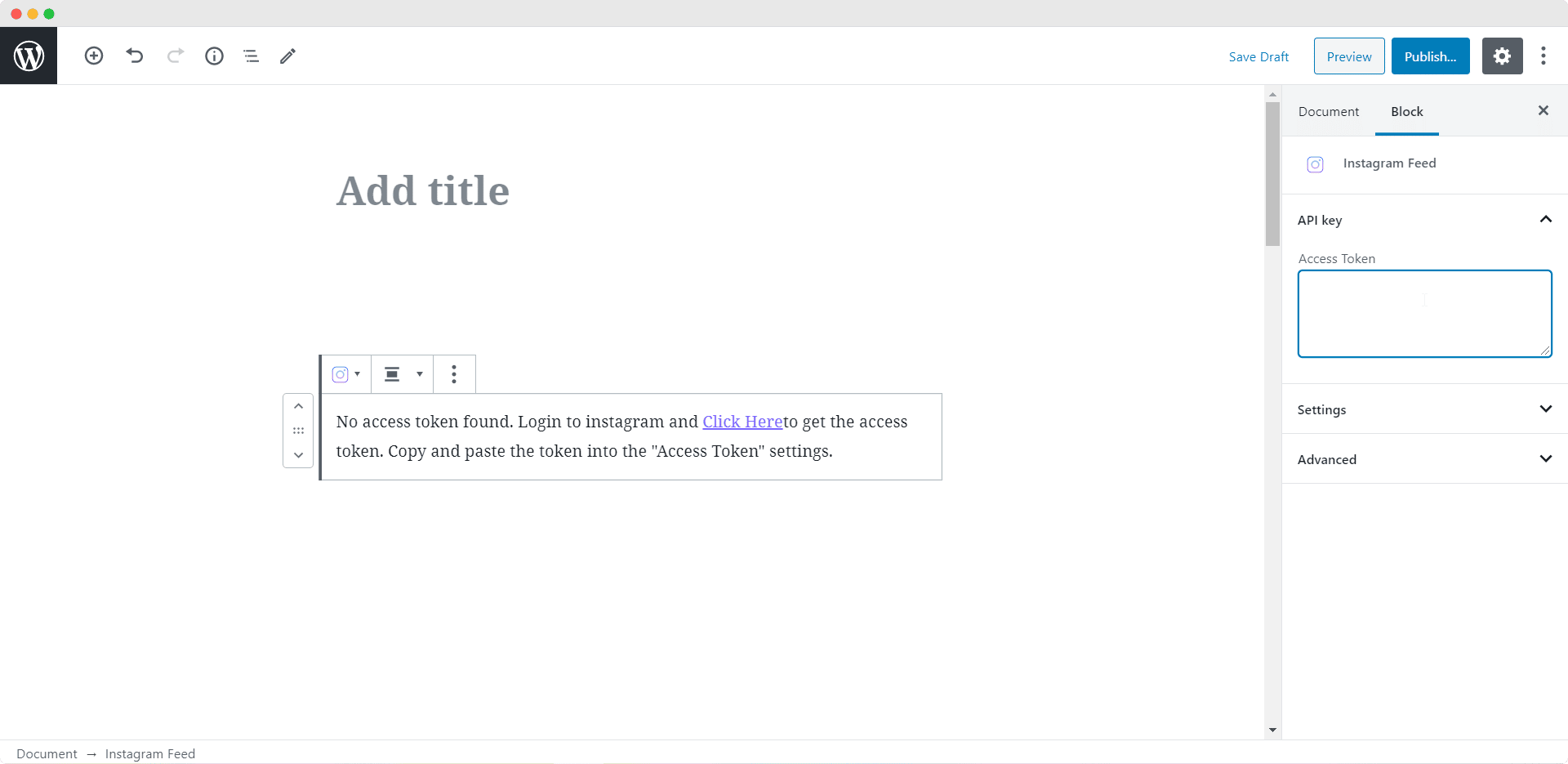 Don't worry if you see this message. All you have to do is collect your API key or access token and configure your EB Instagram Feed. This is very easy to do, and we'll show you how to do it in the next step.
How to Configure EB Instagram Feed #
Simply click on the 'Click Here' link and you will be redirected to a new page where you can get your API keys for your Instagram account. Just click the 'Generate Instagram Access Token'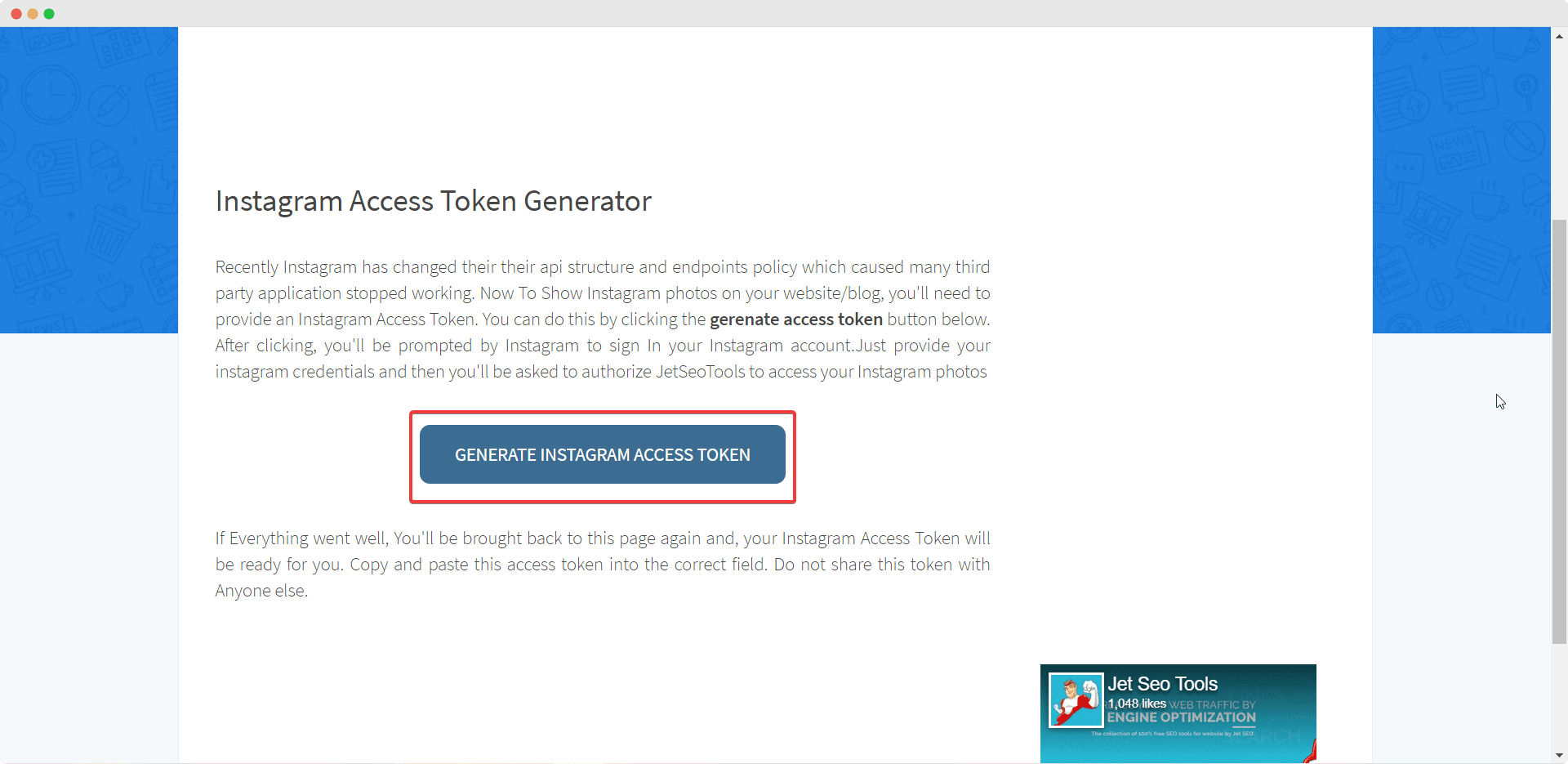 You will be redirected to the login page for Instagram and asked to sign in to your account. Once you have signed in, you will receive your access token. Copy this code and go back to your Gutenberg editor.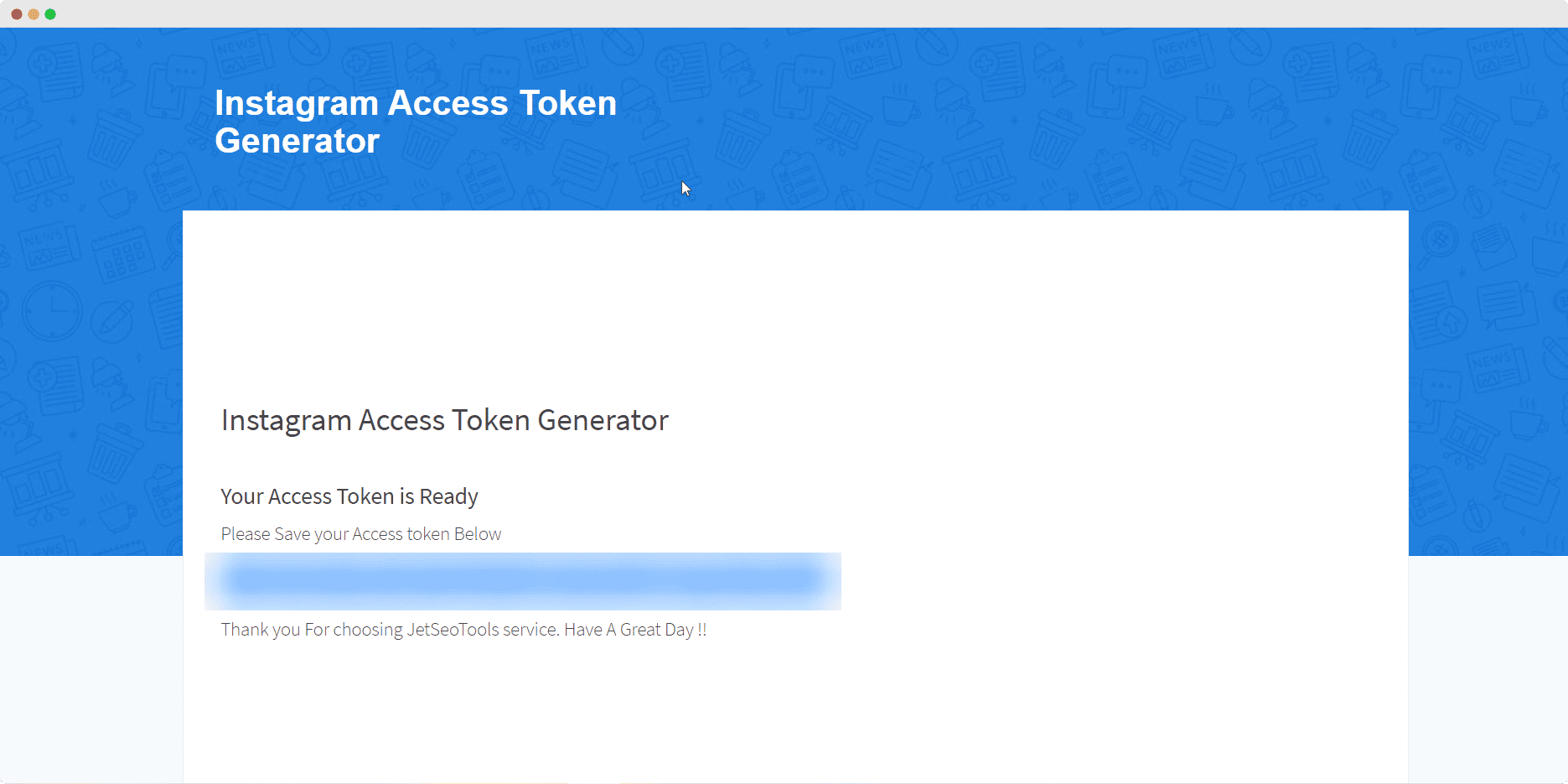 Now paste your access token into the input field under 'API Key' as shown below.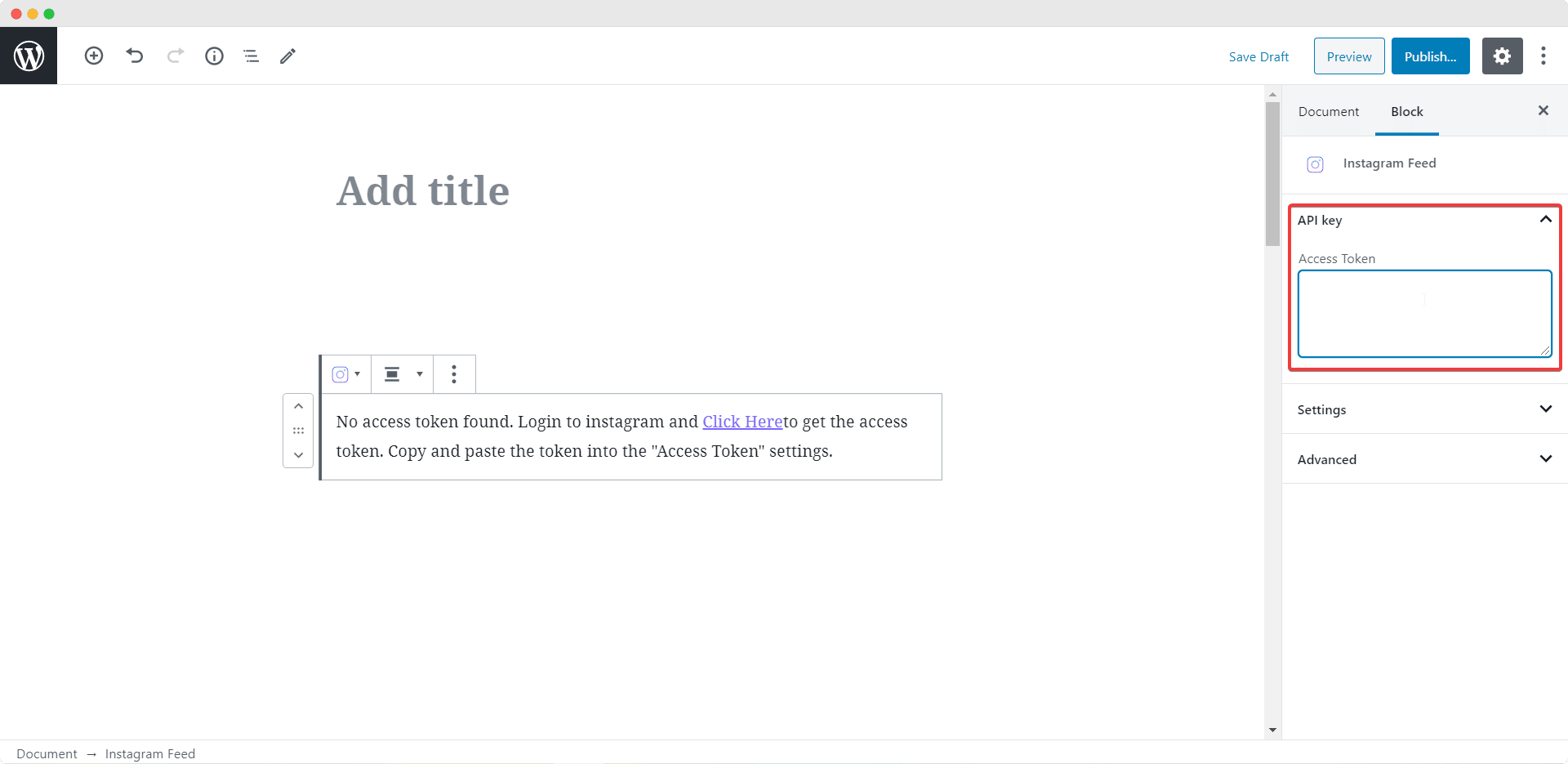 You should now be able to see your Instagram feed on your page.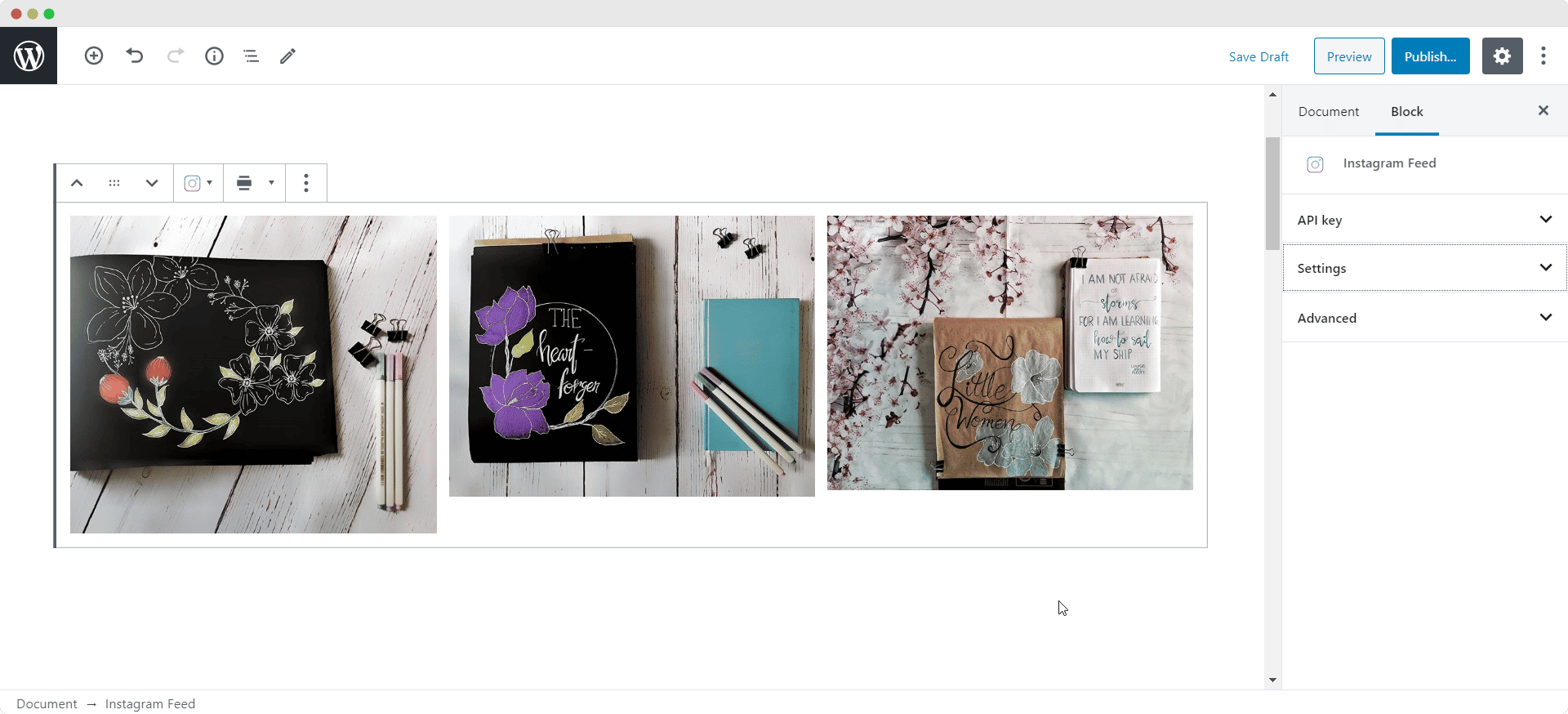 How to Style EB Instagram Feed #
Now that you have successfully added your Instagram feed to your page, it is time to style it!
EB Instagram Feed lets you display your images in tons of cool, fun ways. From adding a hover animation, to controlling how many images you want to display and adjust the columns, spacing and more.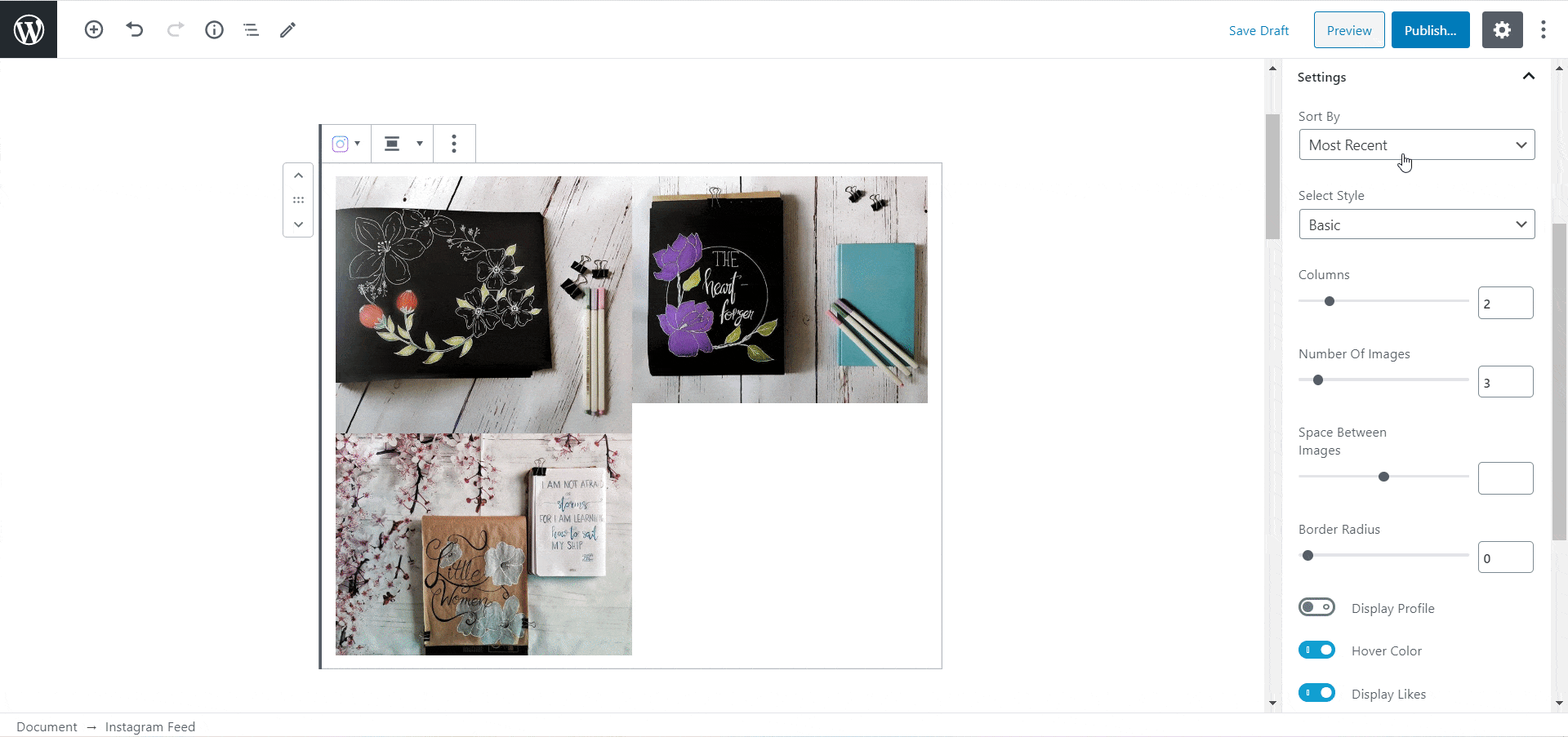 Final Outcome #
By following the basic steps and a bit more modifying, you can style your Accordion however you want.

Getting stuck? Feel free to Contact Our Support for further assistance.