With the EB Post Grid block, you can create a stunning and interactive visualization for your blogs in a grid layout. Your website visitors can click on any post from the Post Grid section to visit the blog page in one click. 
Follow this step-by-step guideline to design website content using the EB Post Grid block in Gutenberg.
How To Activate EB Post Grid Block? #
First, install and activate the Essential Blocks for Gutenberg plugin into your WordPress dashboard. Essential blocks comes with modular control which gives you the freedom to enable only using blocks.
To activate EB Post Grid, navigate to Essential Blocks → Blocks. Then, toggle to enable this 'Post Grid' block. After that, click on the 'Save' button.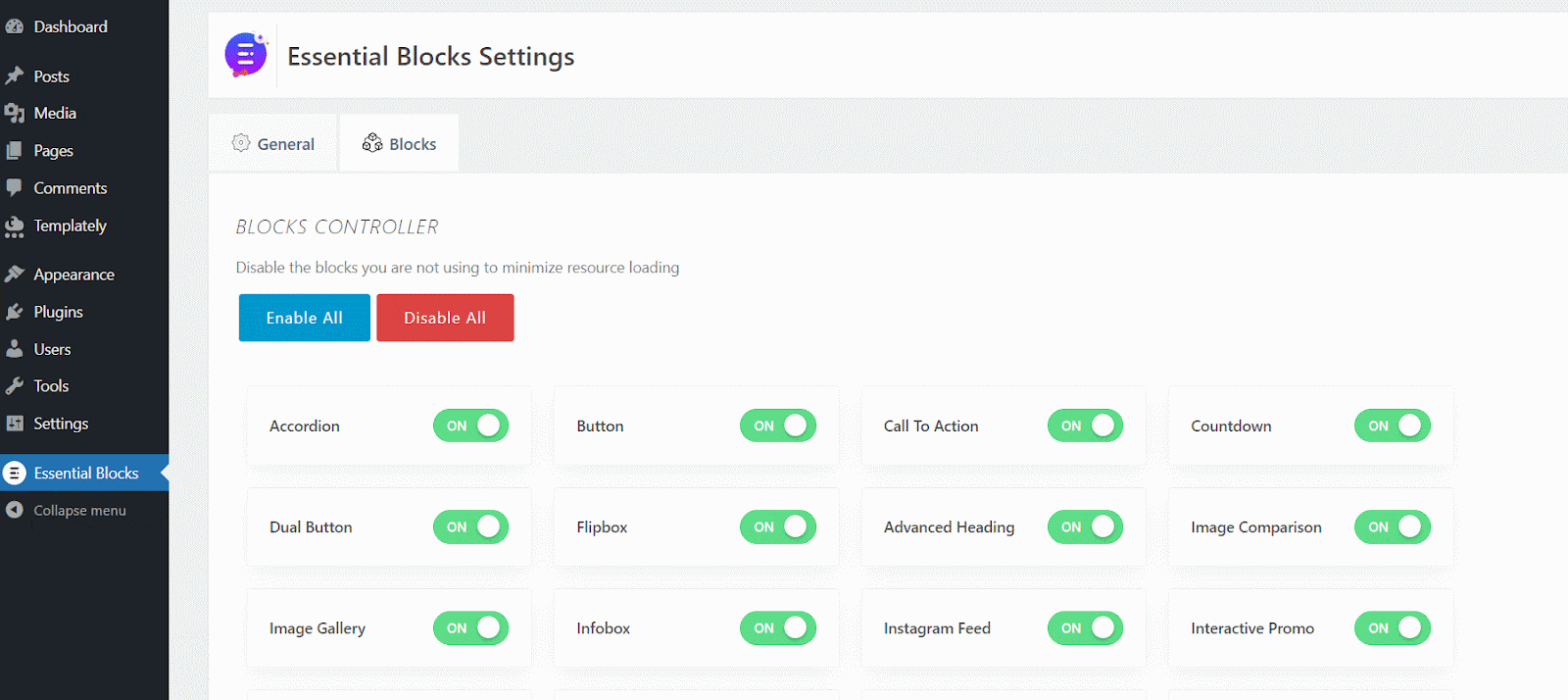 How To Configure EB Post Grid In Gutenberg? #
Here, open a new page where you want to add the EB Post Grid. Now, click on the '+' icon to add a new Block. Afterward, find 'Post Grid' from the search option. Simply just click on the block and it will be activated.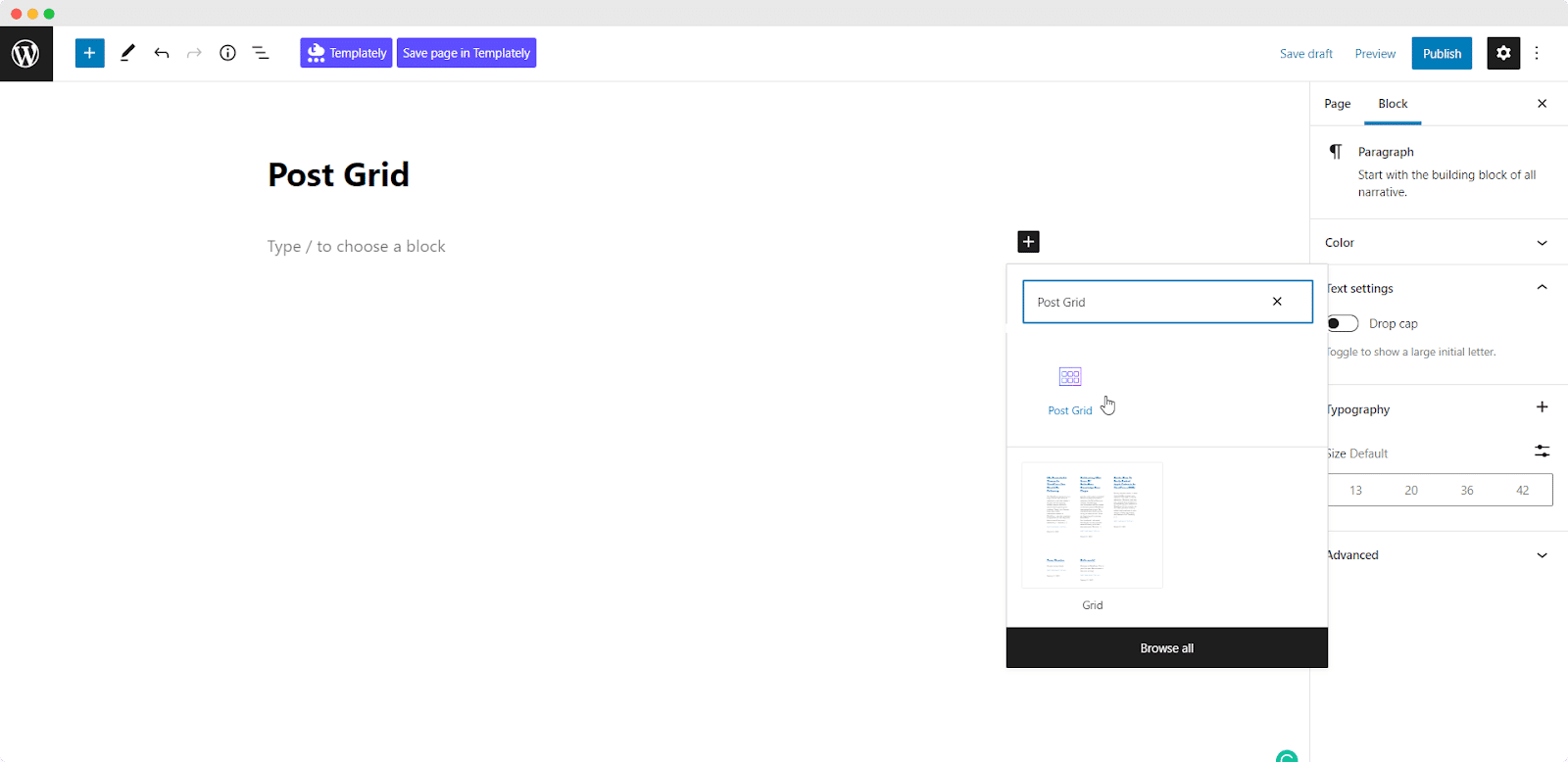 After you have done this step, this is the default layout you are going to see. As it is a dynamic block, the default view will display your last 6 blog posts.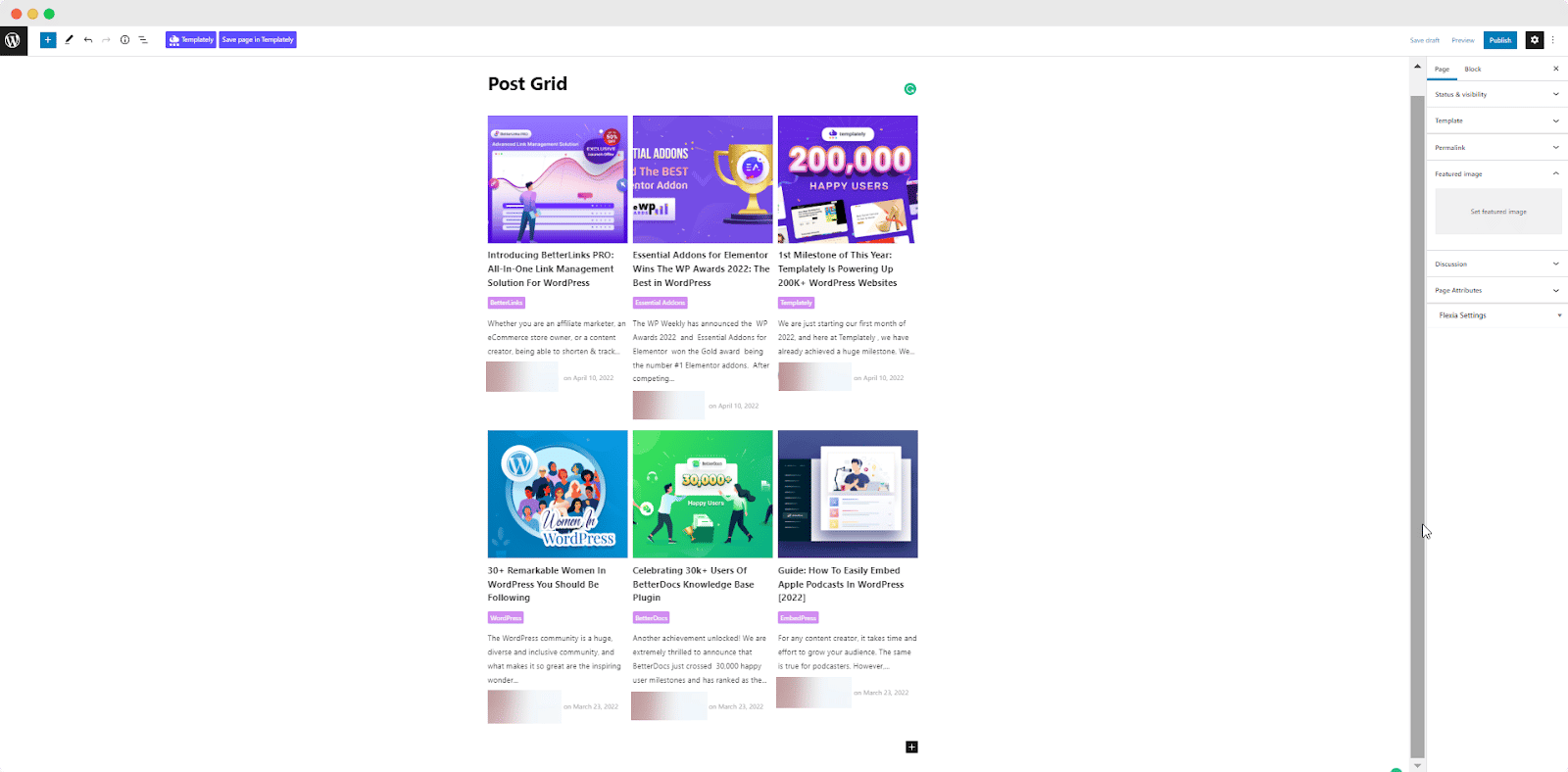 General #
You can select the source, author, categories, tags, posts per page, etc from the General tab's query section. You can also choose the layout style template from the 5 presets of the block.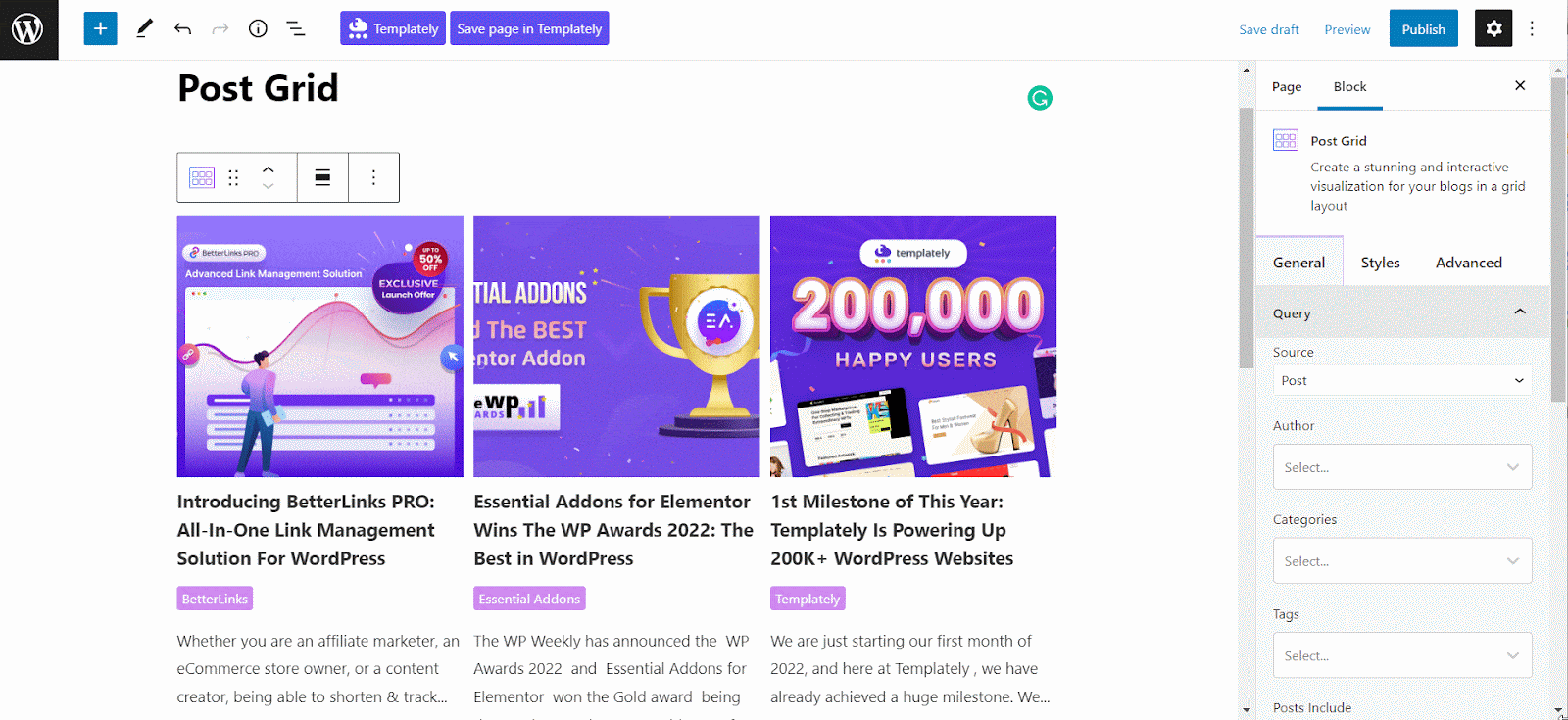 Style #
There are tons of styling options for you to make your Post Grid truly stand out. From the Style tab, you can choose the style of column, thumbnail, title, color, typography, etc to make it more attractive.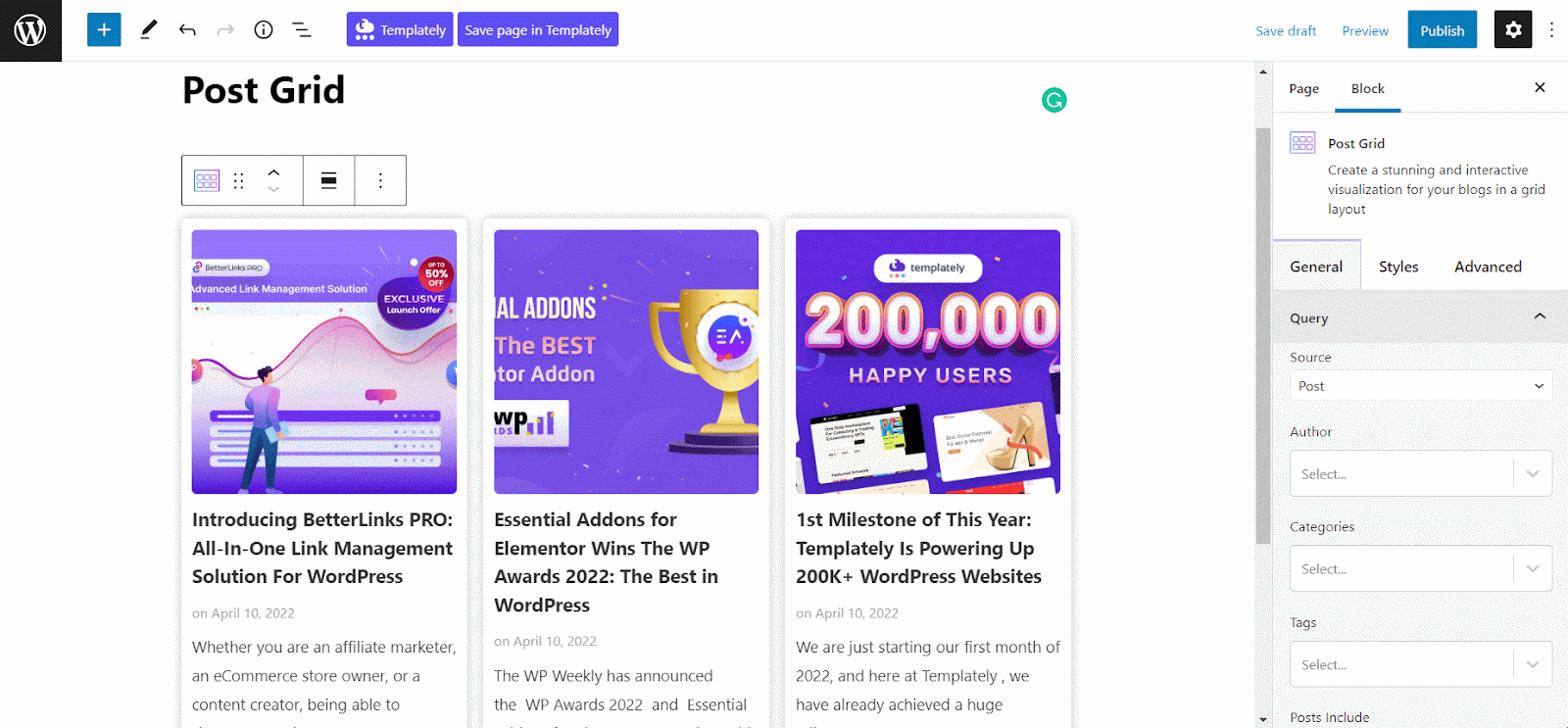 Advanced #
From the Advanced tab, you can adjust the margin and padding. Also, you can choose the background, select border styles from 9 presets, and you can also choose an animation from the large list.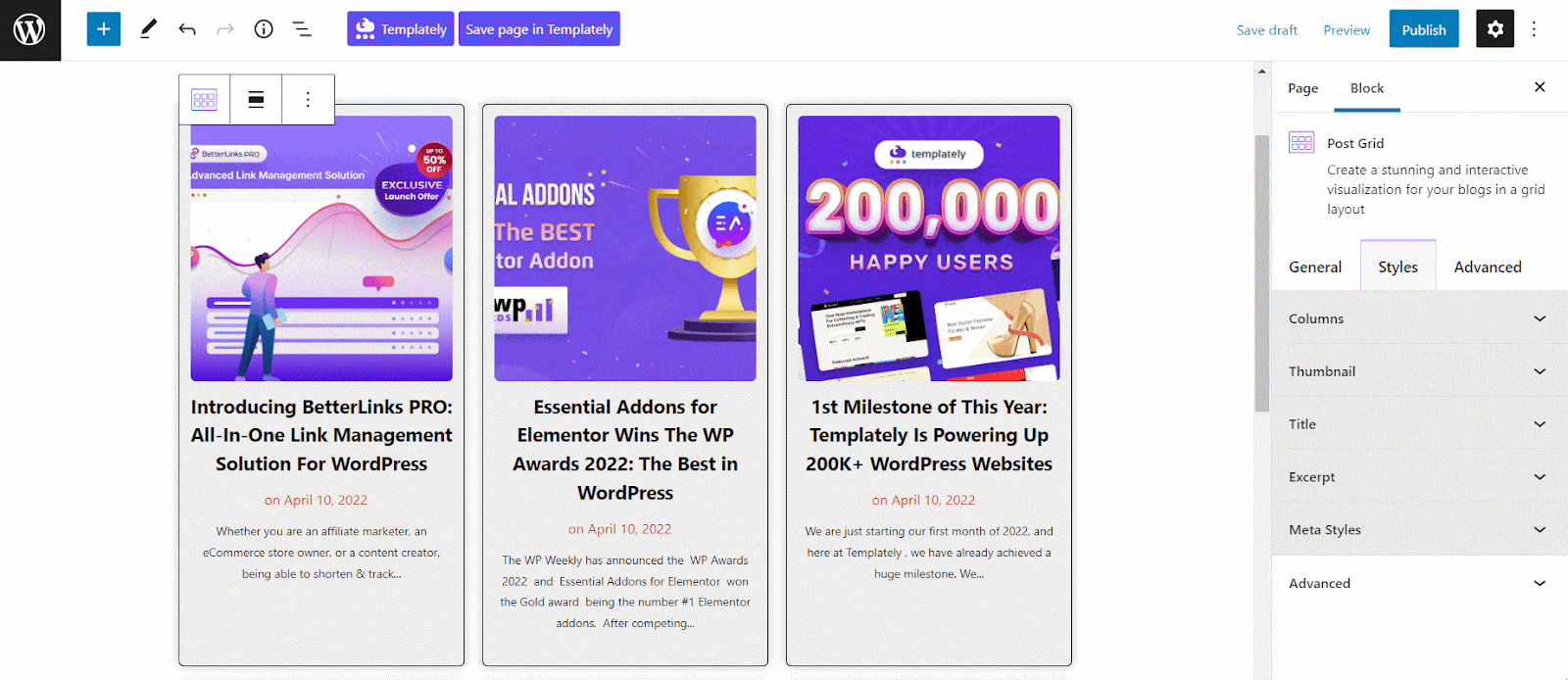 Final Outcome #
By following the basic steps and a bit more modifying, you can style the Post Grid however you want.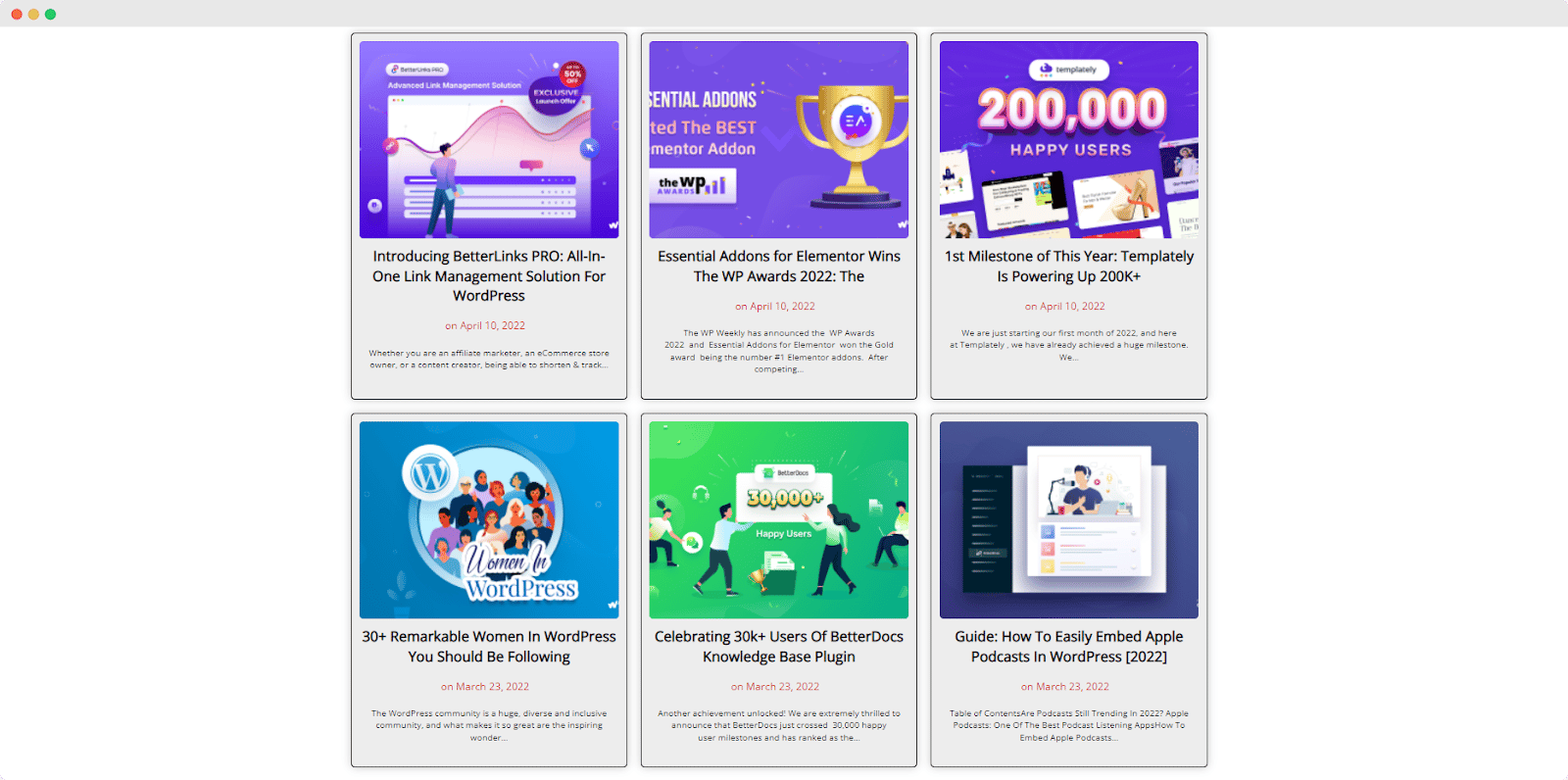 Play around with the settings to design a stunning post grid using Essential Blocks for Gutenberg to amaze your site visitors and make them click on your blogs.
Getting Stuck? Feel free to contact our dedicated support team for further assistance.
This documentation shows you how to configure and customize EB Post Grid of Essential Blocks.