Essential Blocks provides a fluid modular control, from where you can toggle to enable or disable all the blocks. With every block, documentation and live demo is provided. So that you can get detailed guidelines while using the Gutenberg block.
Follow the steps to configure the blocks modular control of Essential Blocks.
Step 1: Go to Essential Blocks Dashboard #
First, navigate to Essential Blocks → Blocks from the WordPress dashboard. From there simply toggle on or off your favored EB blocks.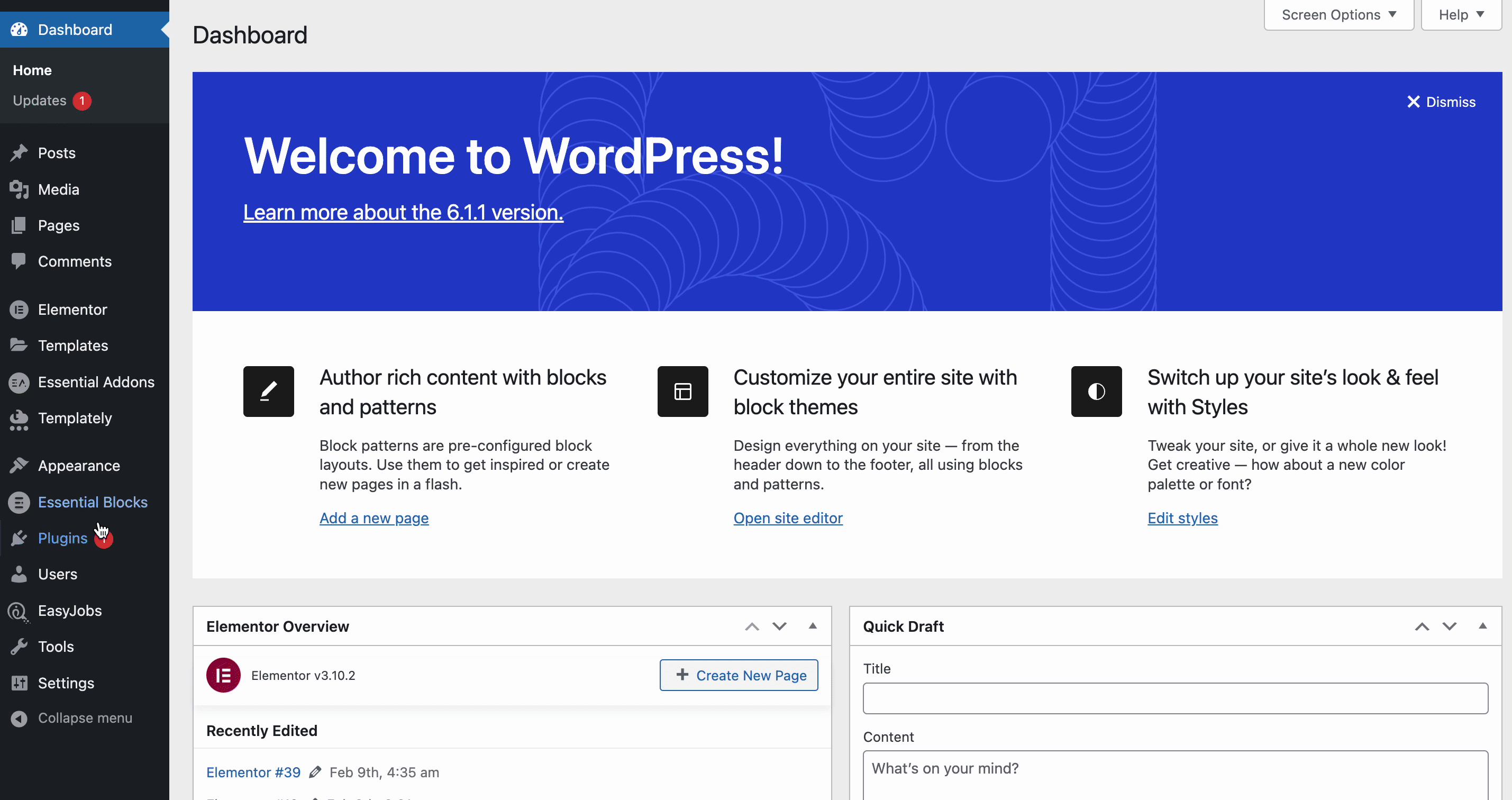 Step 2: Enable/Disable Blocks In Bulk With Modular Control #
Also, you can enable or disable all the available blocks entirely with a single click. Simply click on 'Enable All' or 'Disable All' as per your preference.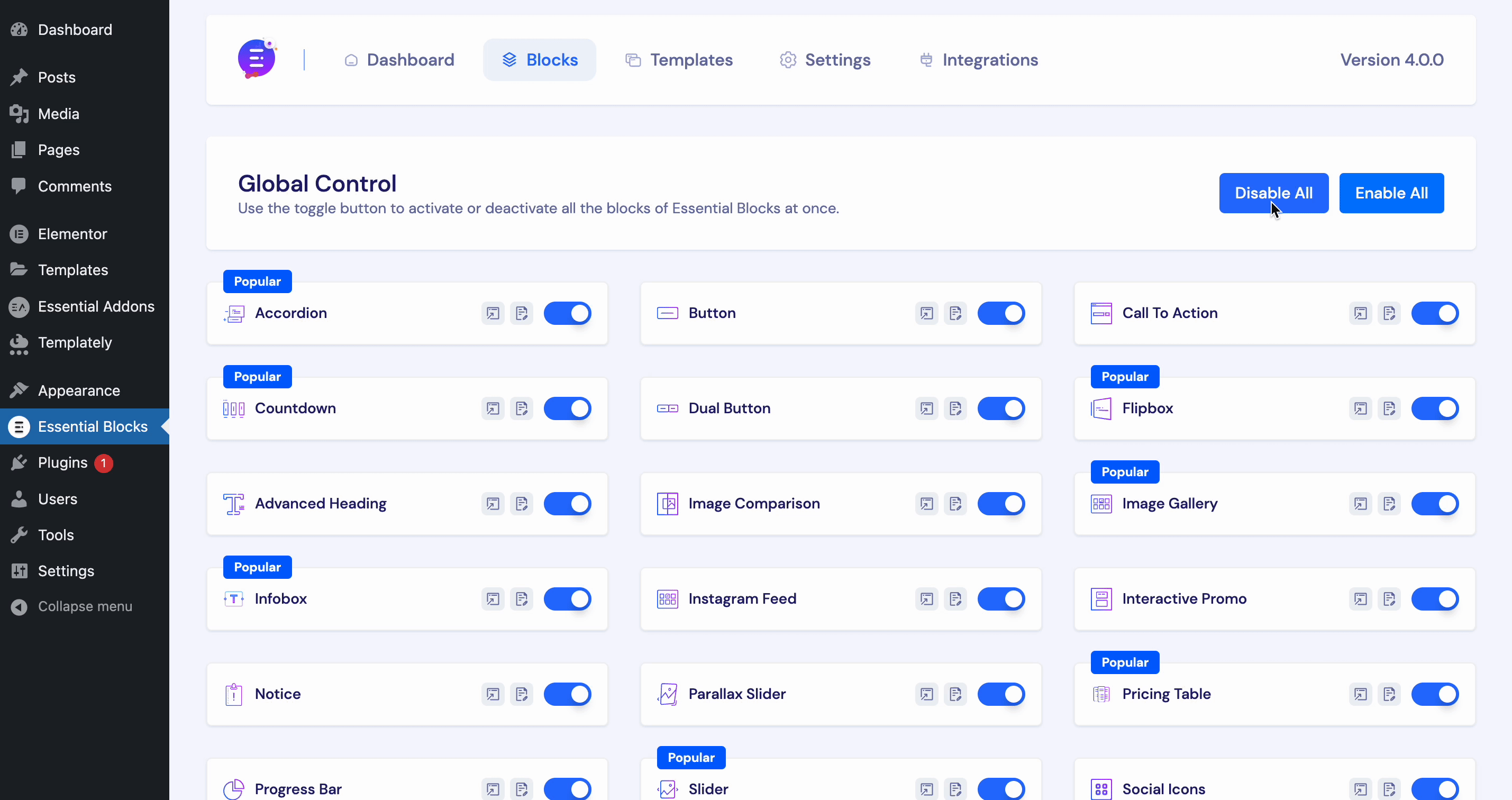 You can explore the detailed documentation as well as a live demo from the modular control page. Simply click on the respective icon to do so.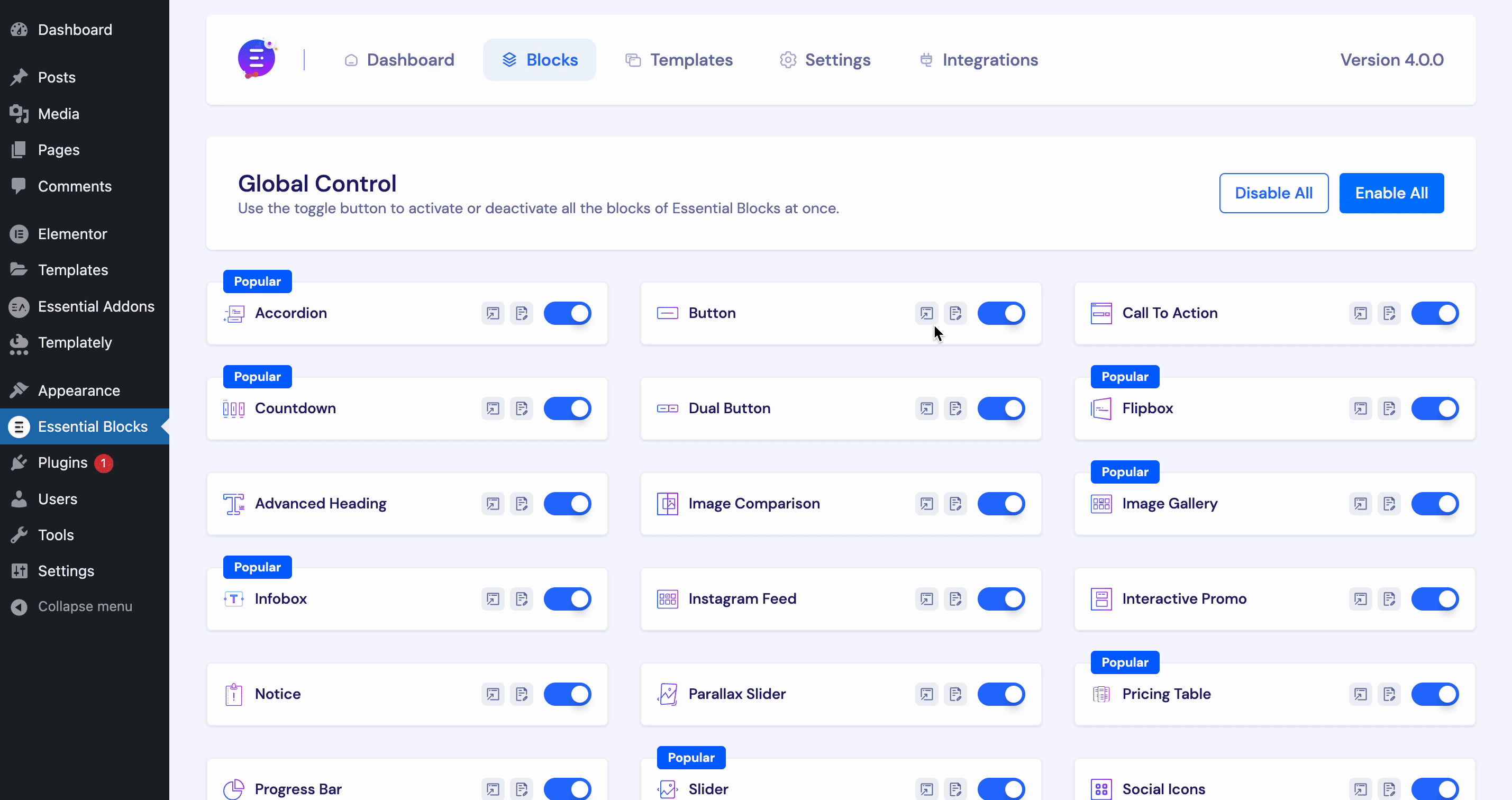 This is how you can configure modular control with Essential Blocks easily.
Getting stuck? Feel free to Contact Our Support for further assistance.