Essential Blocks PRO brings you advanced Dynamic Tags support for Gutenberg blocks. This support can help you to insert customized data based on various sources – pages, posts, and website parameters.
With Dynamic Tags support, you can extend the functionality of your Gutenberg blocks from Essential Blocks. Depending on your defined custom parameters, you can retrieve data dynamically to produce output. Learn how you can use Dynamic Tags with Essential Blocks PRO from the detailed guide below.
How To Configure Dynamic Tags Support In Essential Blocks PRO? #
To use Dynamic Tags for Essential Blocks, open a page in the Gutenberg block editor where you want to use this feature. Then, click the '+' button on your page and search for your preferred block from the ones we have listed to add the block; we have used the Advanced Heading block from Essential Blocks in this documentation.
You will find the Dynamic Tags icon beside the 'Title Text' indicating that you will be able to make the title of your Advanced Heading block dynamic with custom parameters. Click on the 'Dynamic Tags' icon to open a Dynamic Fields window.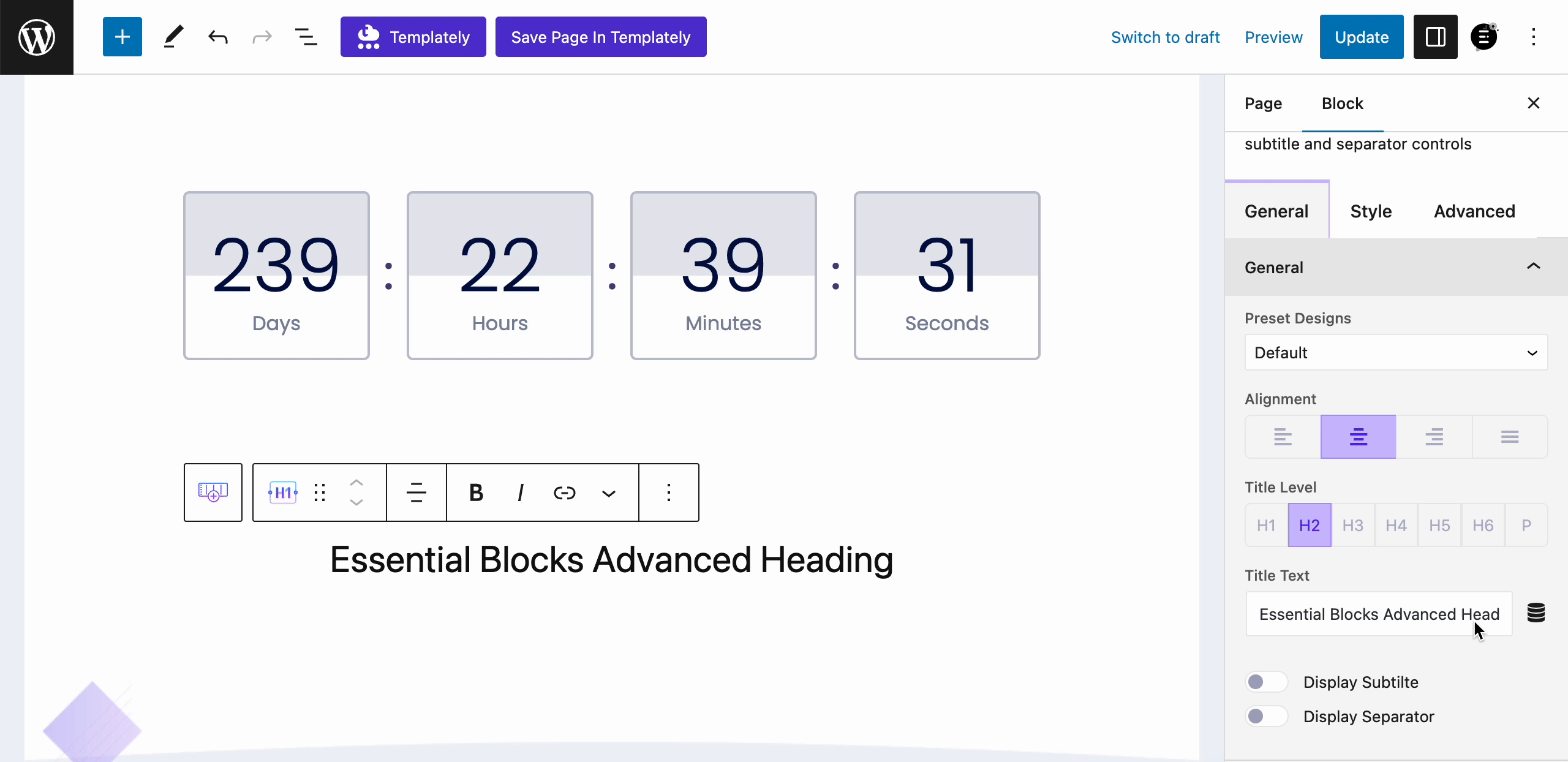 Now, select the source from where you want to retrieve your data. With Essential Blocks PRO, there are three options – Current Post, Other Posts, and Site.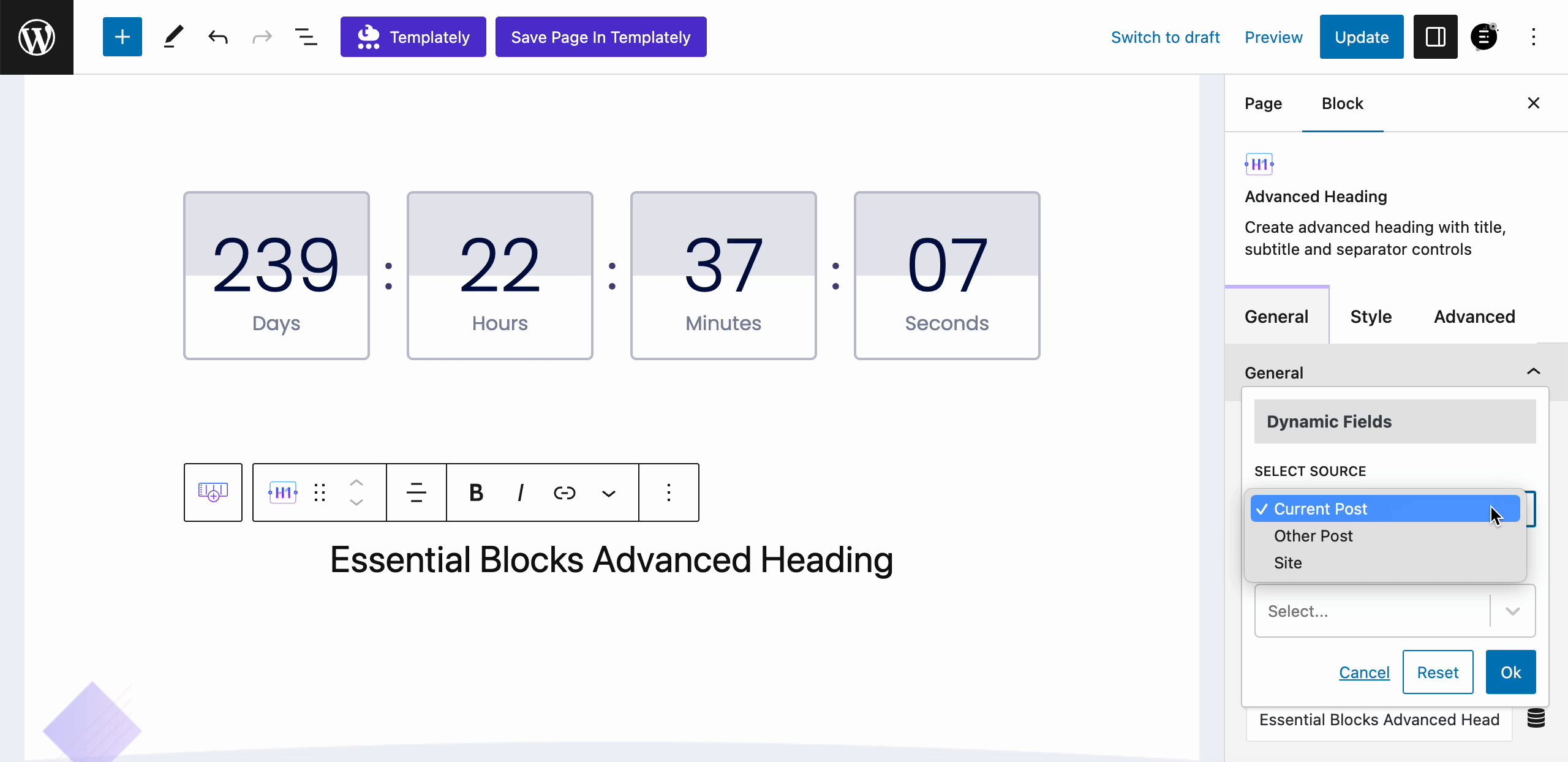 If you choose 'Current Post', you need to select the field of the source from where you want to retrieve the data. For example, if you select 'Current Post' as the source and 'Post Title' as the field, the Dynamic Tags will instantly bring the title of the post you are currently working on.
Note: Make sure to click on the 'OK' button to see the change.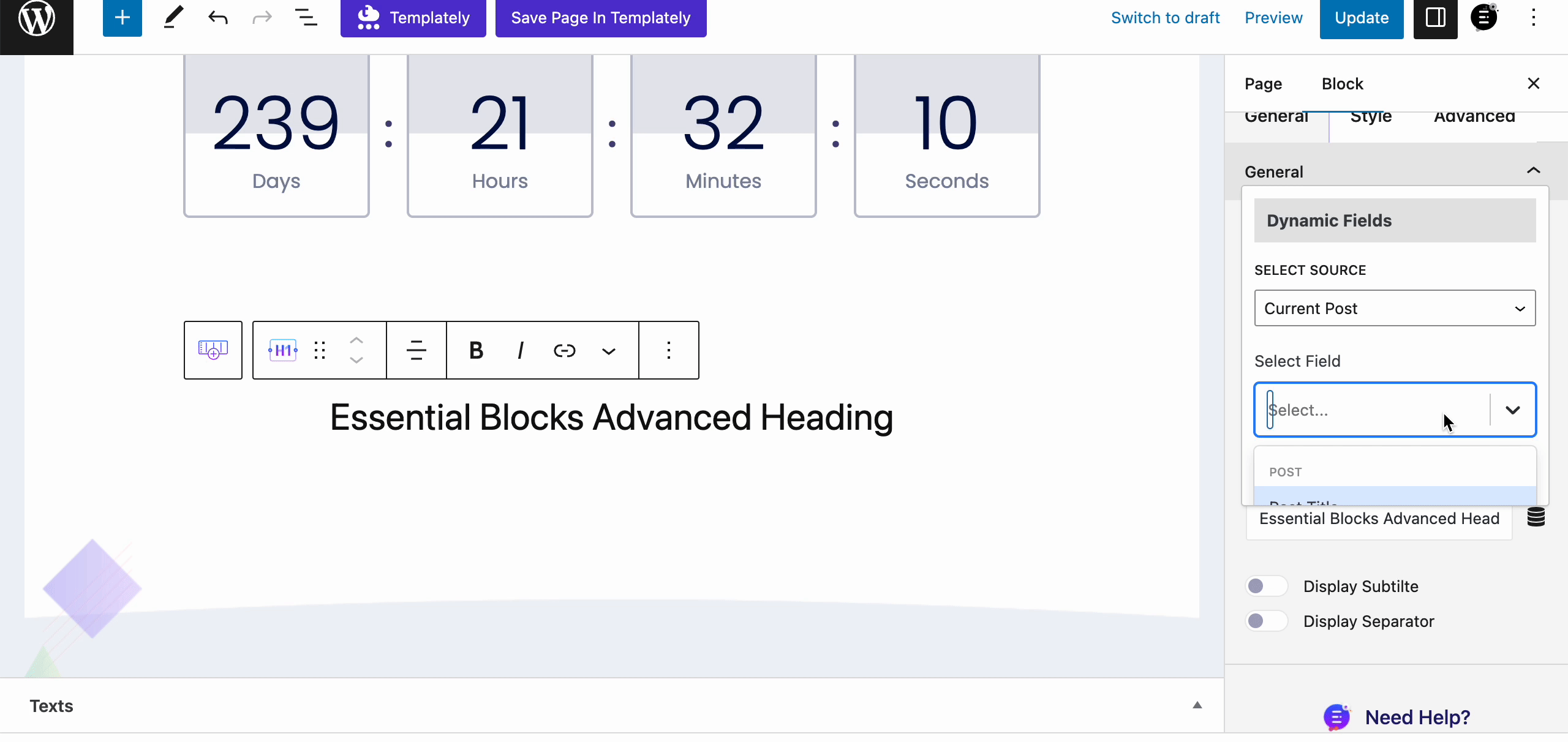 If you choose 'Other Post,' you will have also to select which post you want to retrieve the data from. Afterwards, you can select your preferred field.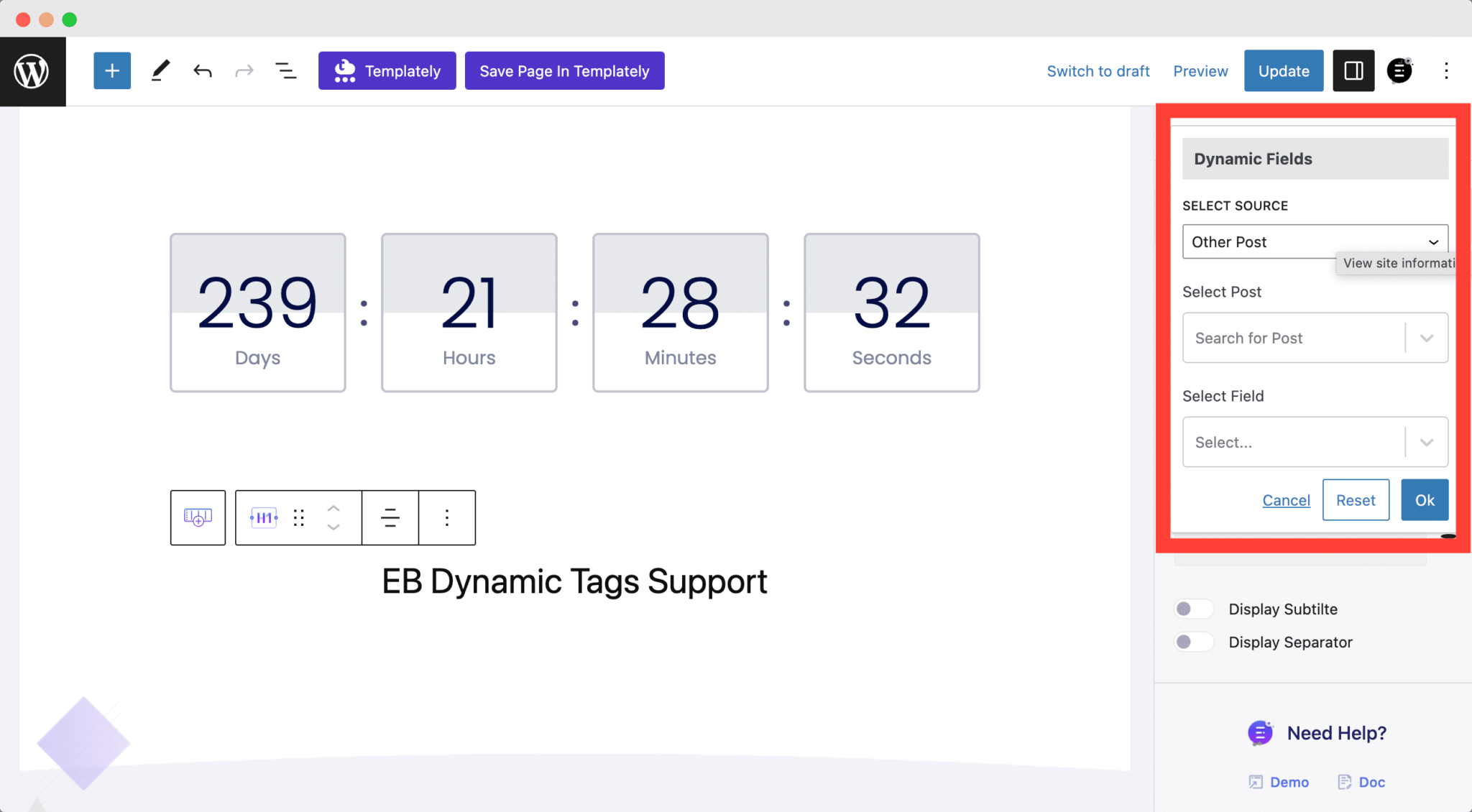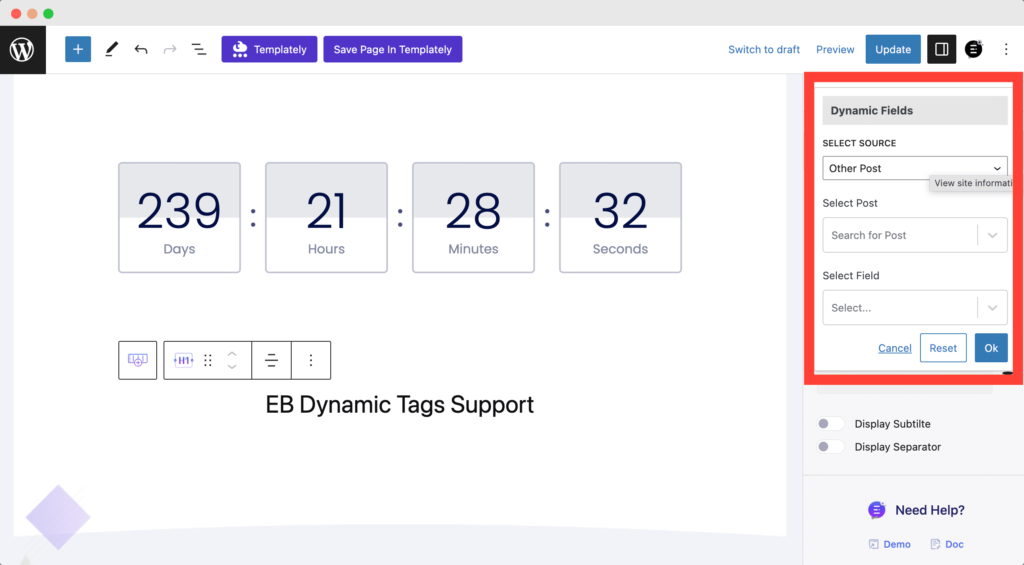 And that's it. This is how you can easily use Dynamic Tags Support in Gutenberg using Essential Blocks PRO.
Getting stuck or need further support? Contact our PRO support team.