EB Parallax Slider is a very useful block that can make your website look more dynamic and interactive. Use this block to amaze your visitors with images that are interactive and move on hover.
How to Activate EB Parallax Slider #
To activate this Essential Blocks element, click on the '+' icon to add a new Block. Afterward, find 'Parallax Slider' from the search option. Simply just click on the Block and it will be activated.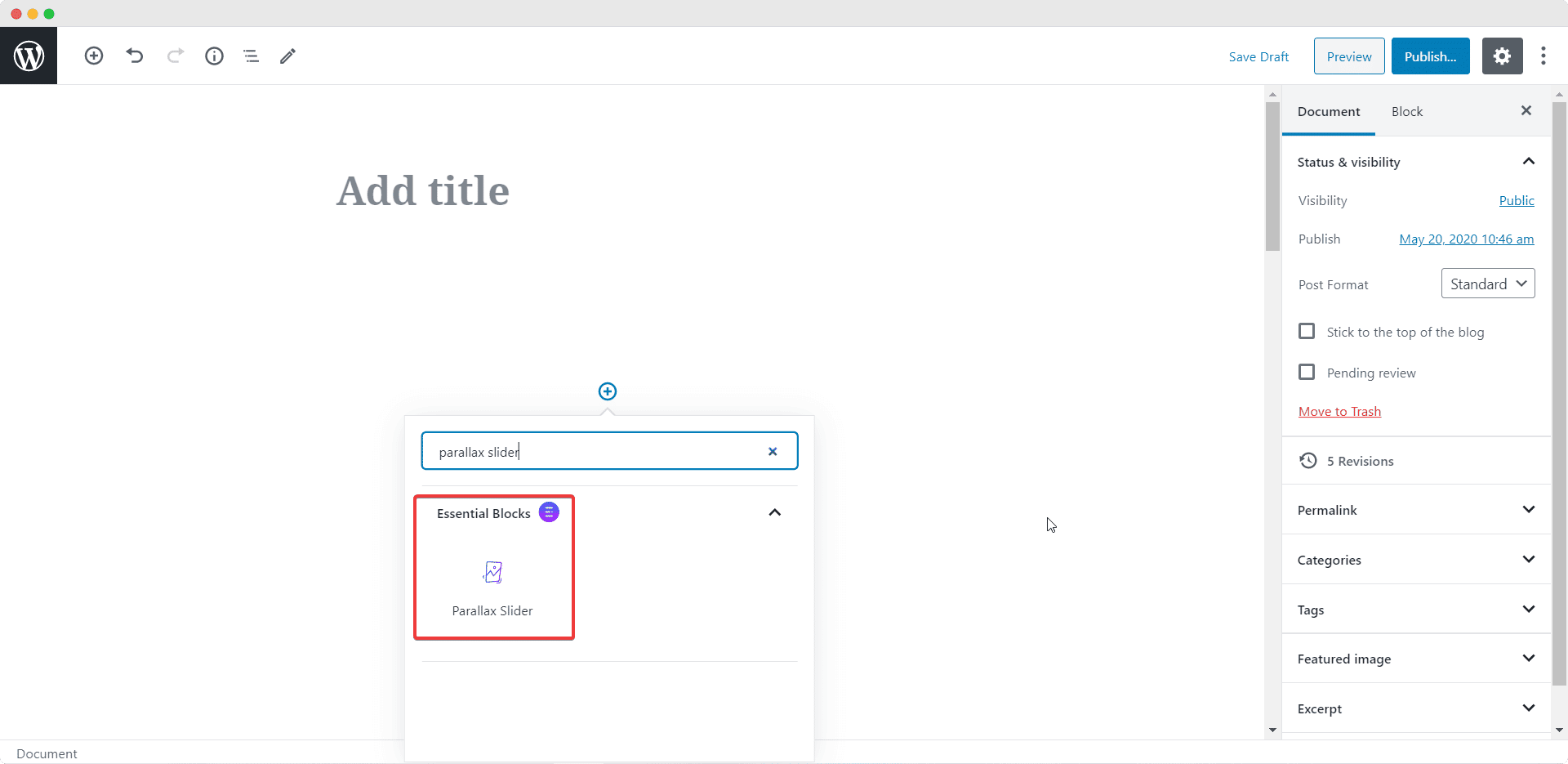 After you are done with this step, this is the default layout you are going to see.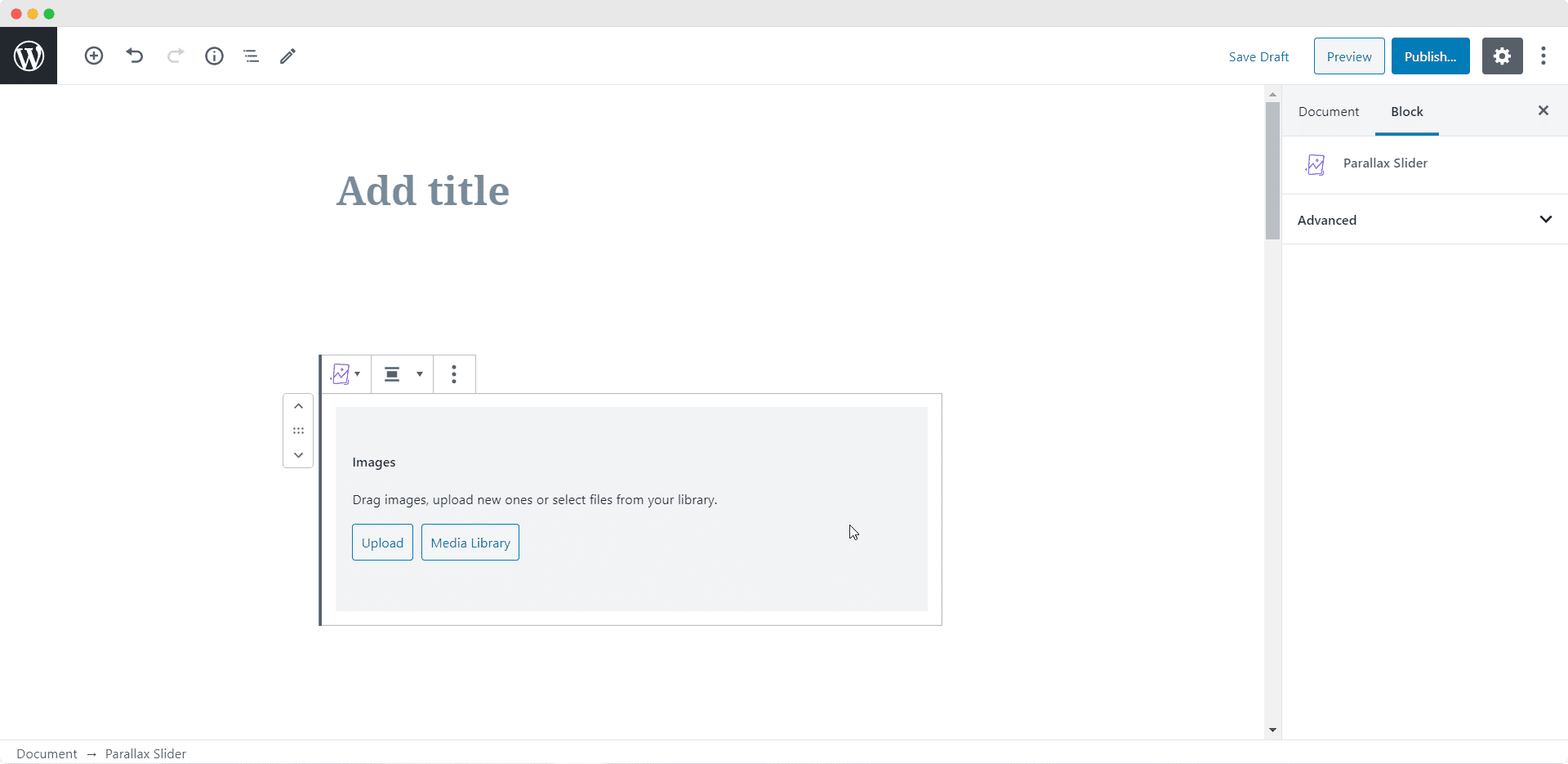 How to Configure the Content Settings #
You can adjust the content of your EB Parallax Slider by uploading multiple images or choosing images from your Media Library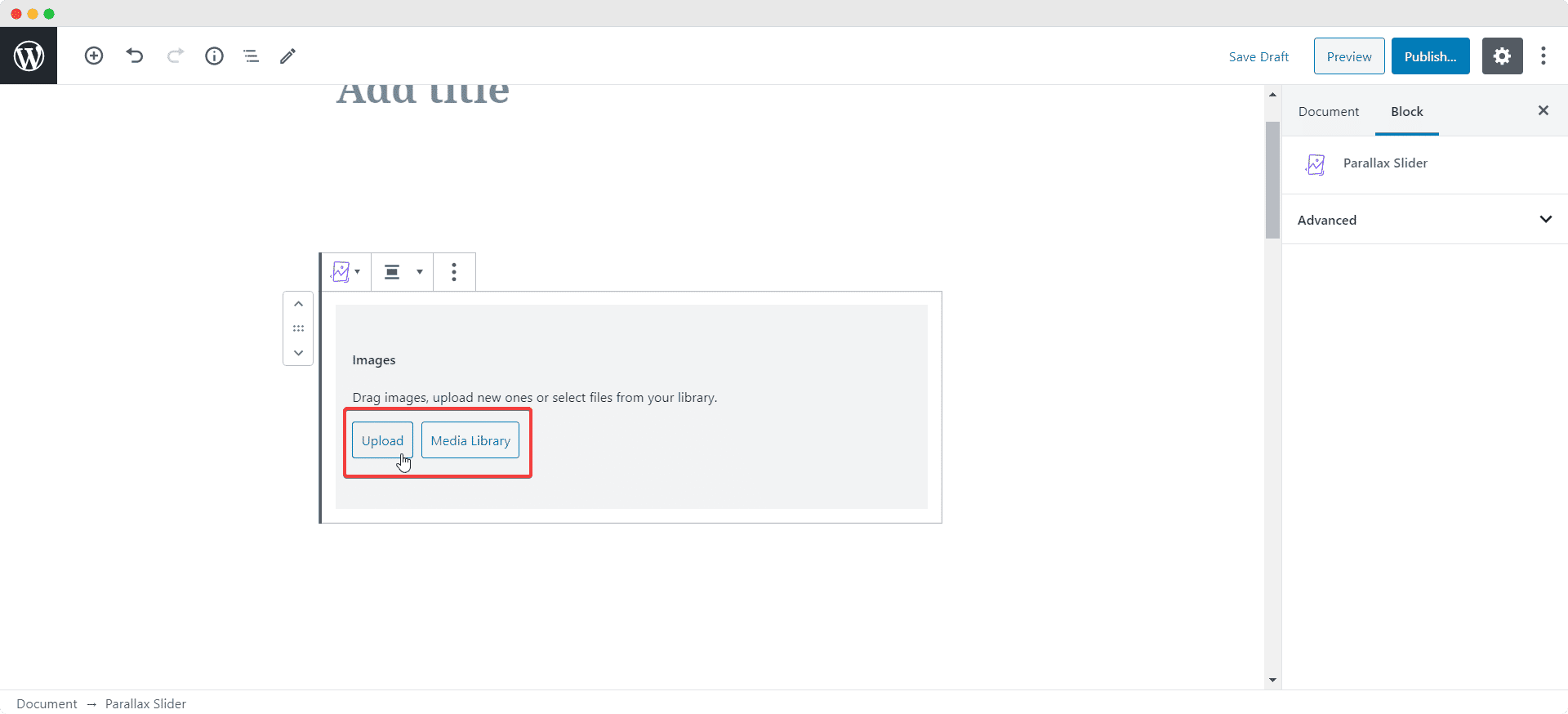 After you have uploaded your images you can adjust the Heading for each slide, change the Button text and even add links to your Buttons for each slide in your EB Parallax Slider.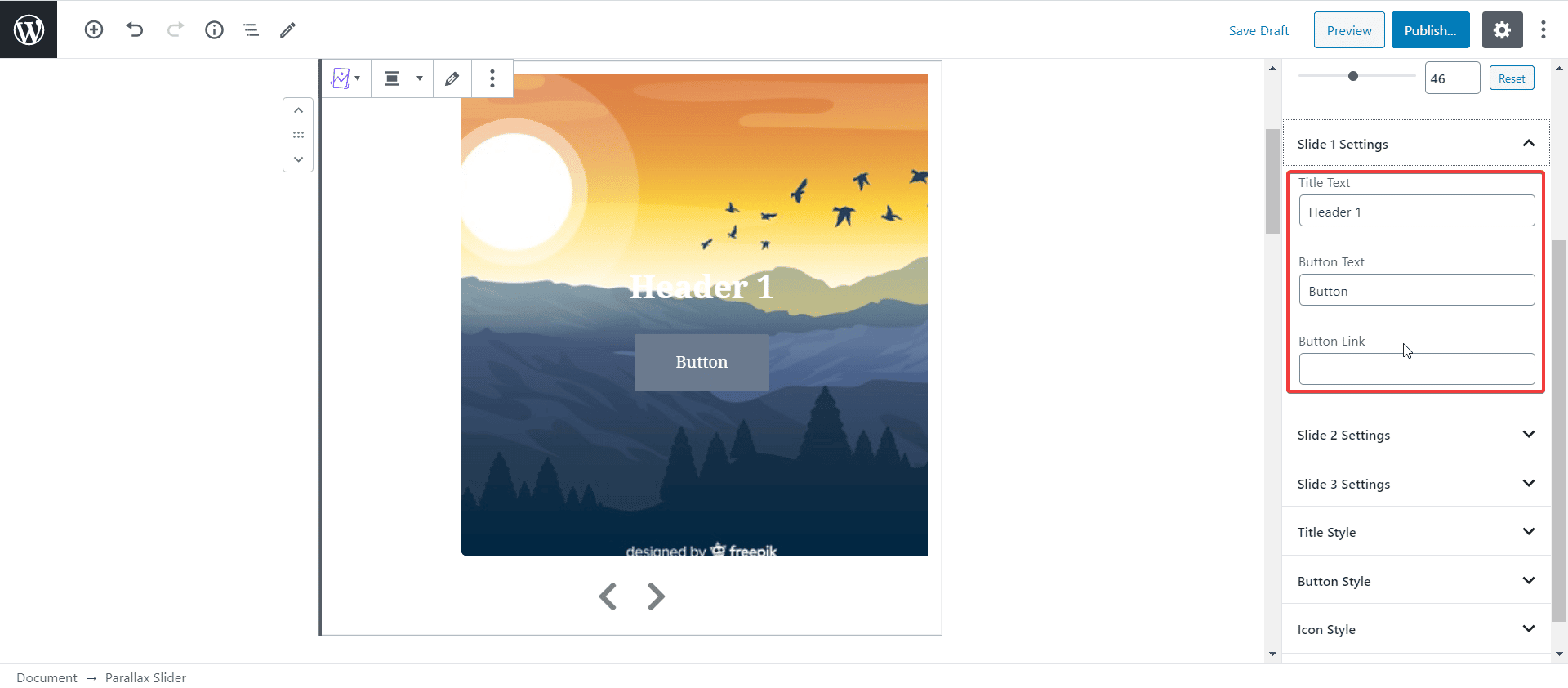 How to Style EB Parallax Slider #
Style your EB Parallax Slider however you like by changing the colors and typography for your Title, Button, Icons and more.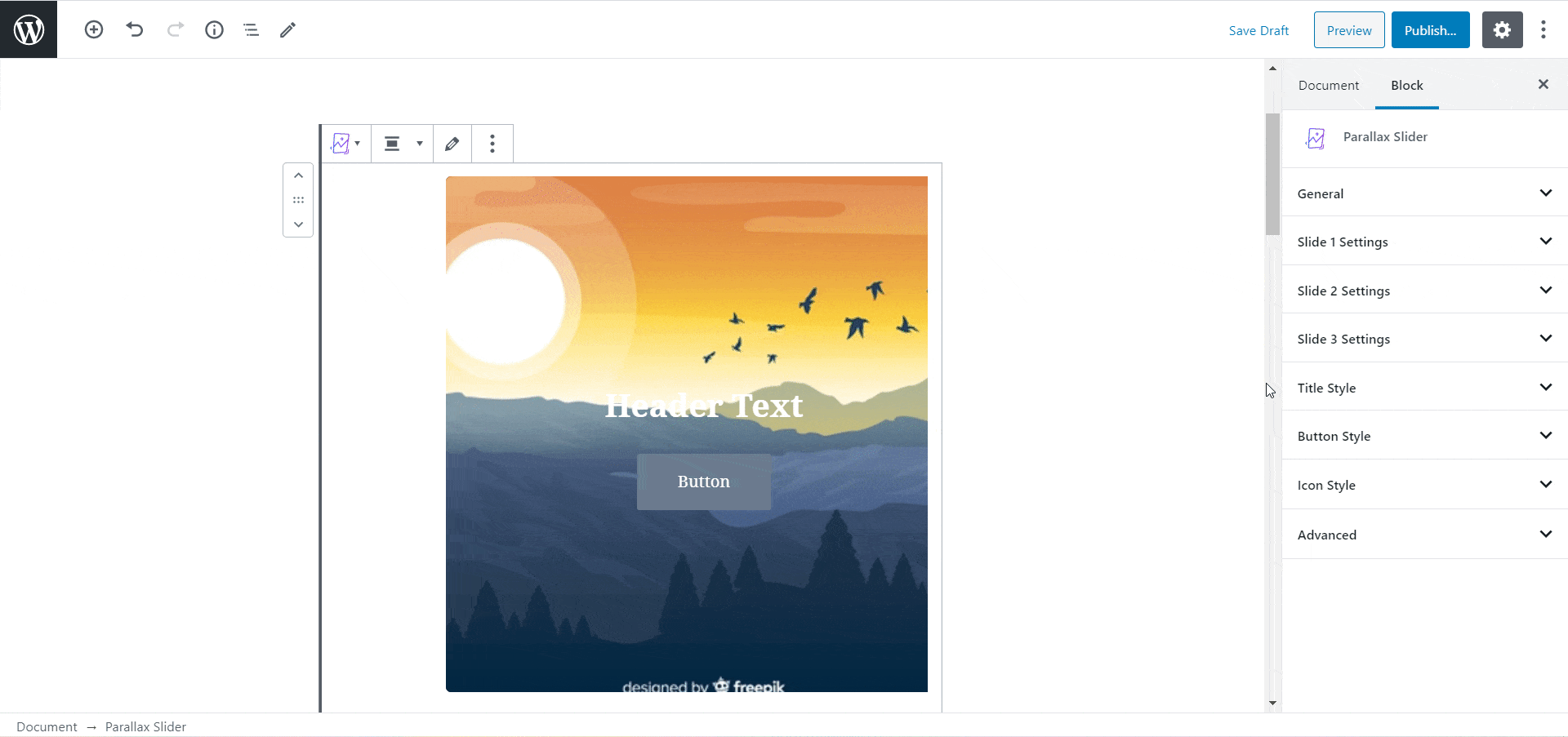 Final Outcome #
By following the basic steps and a bit more modifying, you can style your EB Parallax Slider however you want.
Use EB Parallax Slider to make your website come to life. Amaze visitors with this block by displaying interactive images that move on hover and have clickable buttons too.
Getting stuck? Feel free to Contact Our Support for further assistance.