EB Team Member is an amazing block to present your employees to your clients. The basic layout of EB Team Member comes with separate fields for the Name, Job Title, and Job Description. You will also see an Image field that sits in the middle. Overall, it's the perfect tool to ensure your website doesn't appear as a faceless entity. 
How to Activate EB Team Member #
To activate this Essential Blocks element, click on the '+' icon to add a new Block. Afterward, find 'Team Member' from the search option. Simply just click on the Block and it will be activated.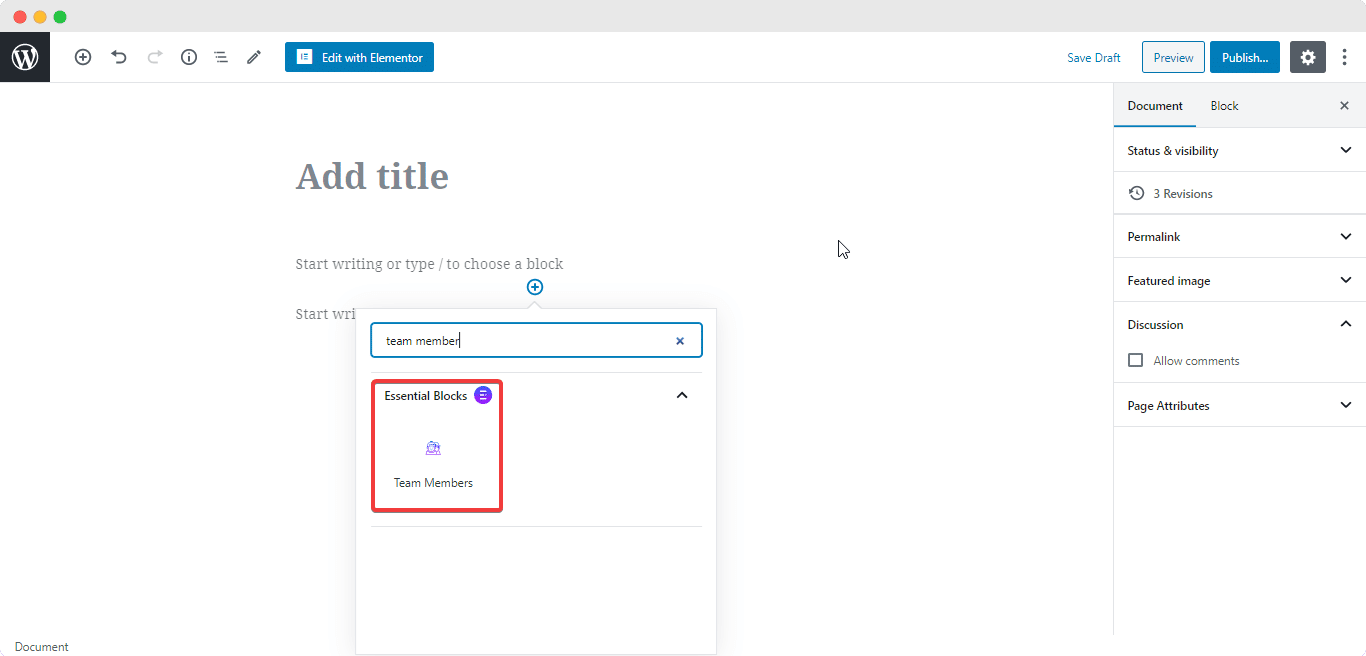 Once you have successfully completed this step, this is the default layout you are going to see.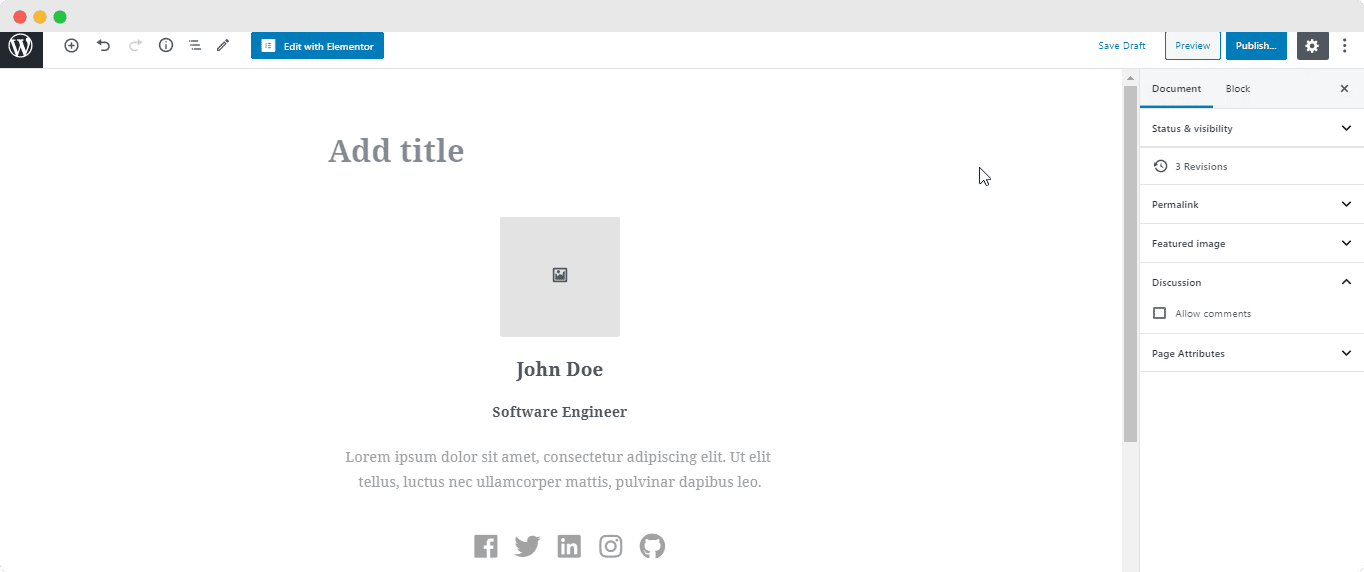 How to Configure the Content Settings #
As previously mentioned, the EB Team Member block uses three Text Fields, the Employee Name, Job Title and Job Description. You can simply type in the content without having to open the Block Settings tab.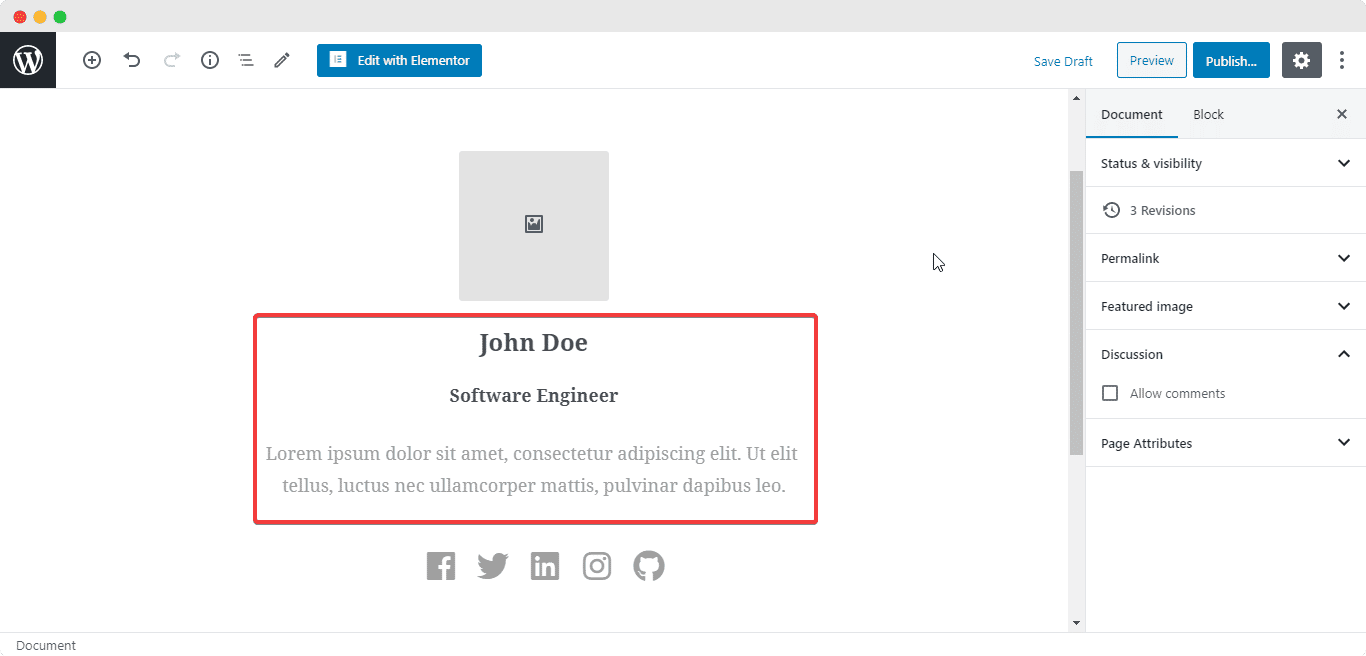 You will also see a separate Image field. You can upload a new image as your team member's avatar or use an existing one from the Media Library.
How to Style EB Team Member #
From the Block settings, you can adjust how you want to display your team member's avatar. Simply click on the Avatar Tab and tweak with the options from the drop down menu. You can change the size of your team member's avatar image, or choose between a square avatar or a rounded avatar.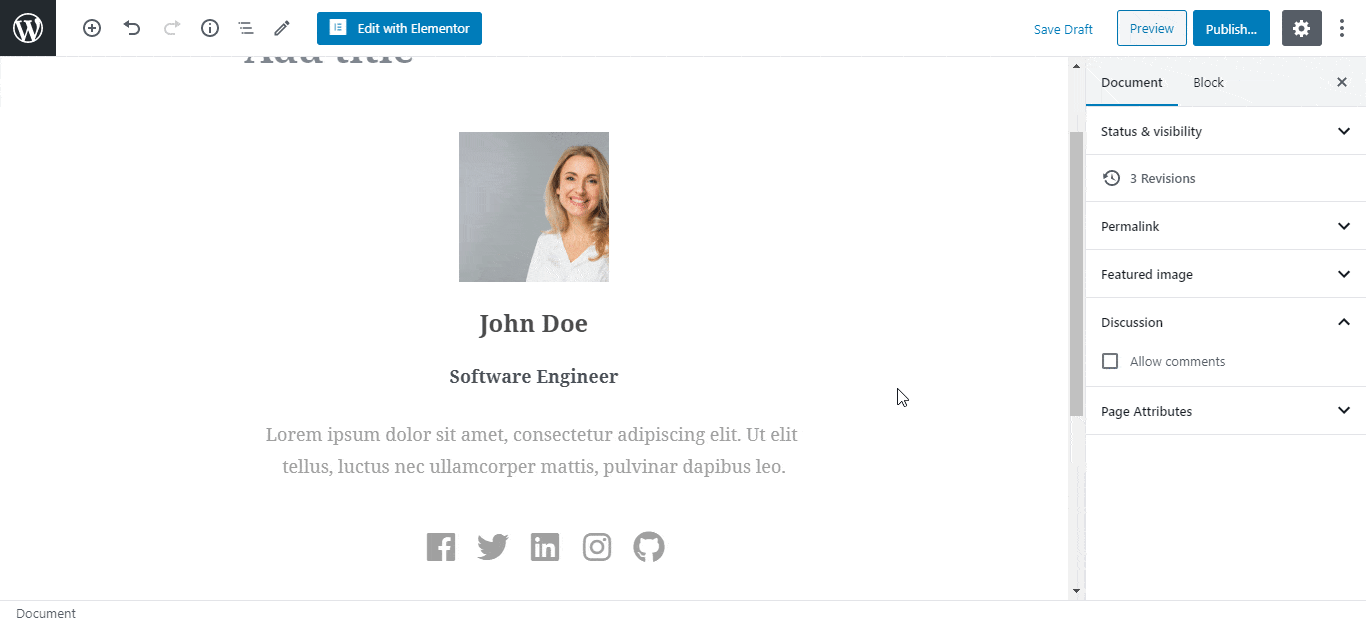 From the Colors Tab, you can specify a color for the Name, Job Title and Job Description field. Be as creative as you can be. You can also change the font size for each of the text fields from the Font Size Tab.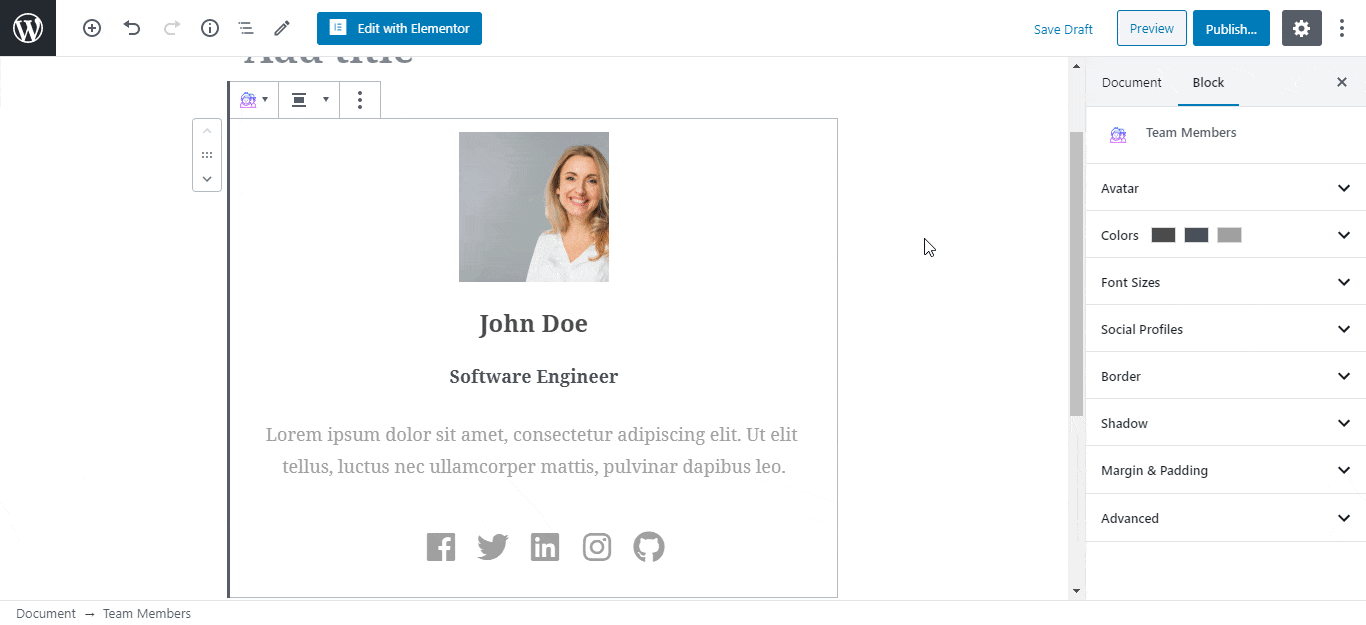 Now the cool part of EB Team Member is that you can add as many Social Profile Links as you want. To add Social Links, just click the Social Profiles tab, then copy and paste the link to your social media profile in the appropriate fields. By default, the block displays Facebook, Twitter, LinkedIn, Instagram and Gitthub links.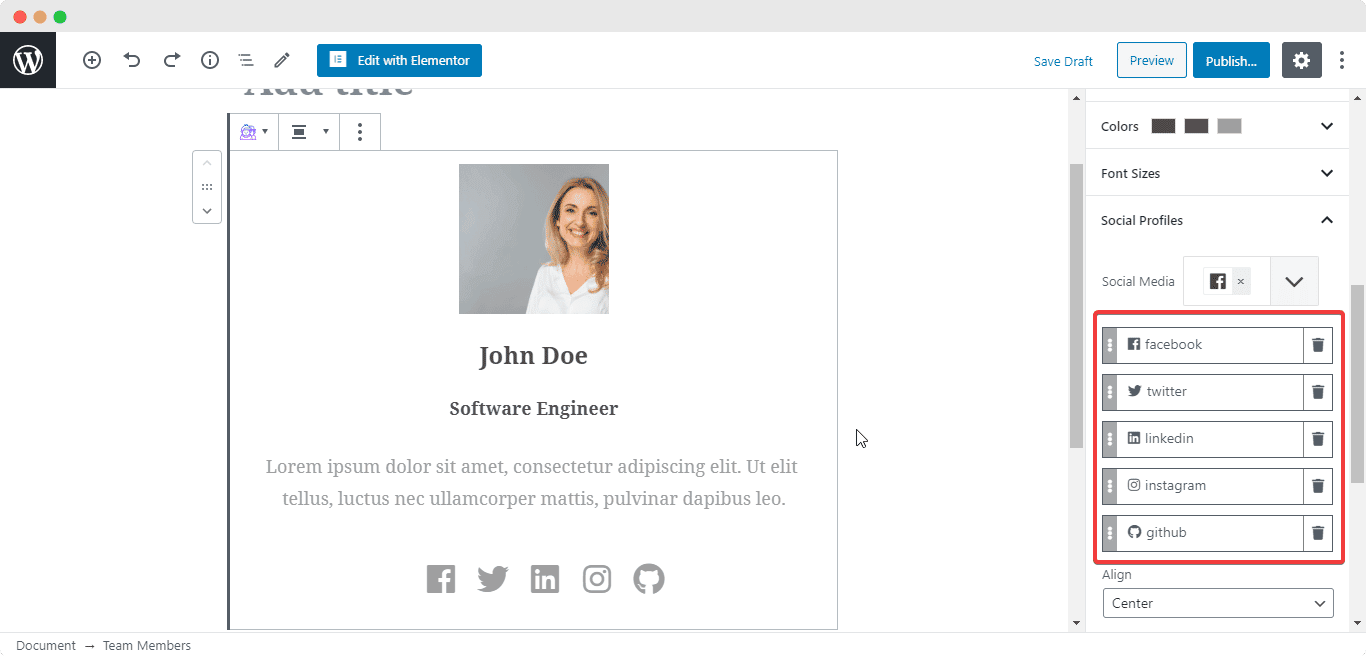 Final Outcome #
By following the basic steps and a bit more modifying, you can style your Team Member Block however you want.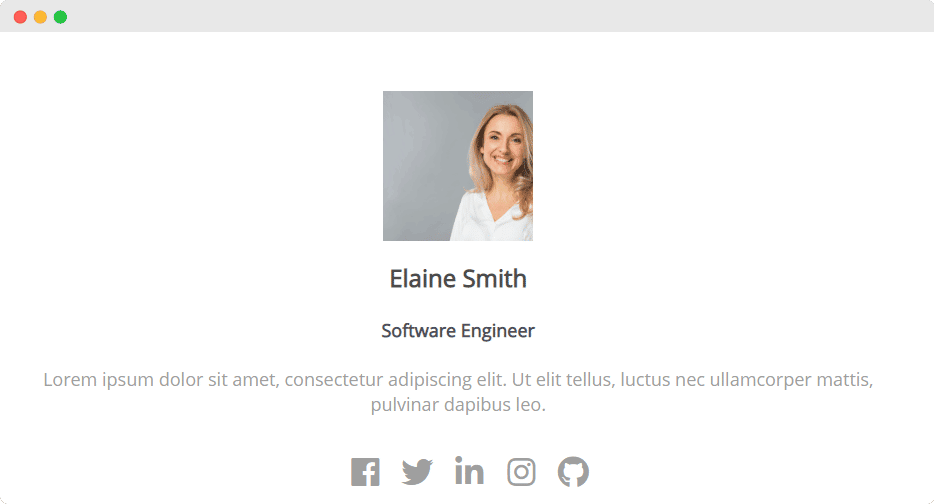 Getting stuck? Feel free to Contact Our Support for further assistance.