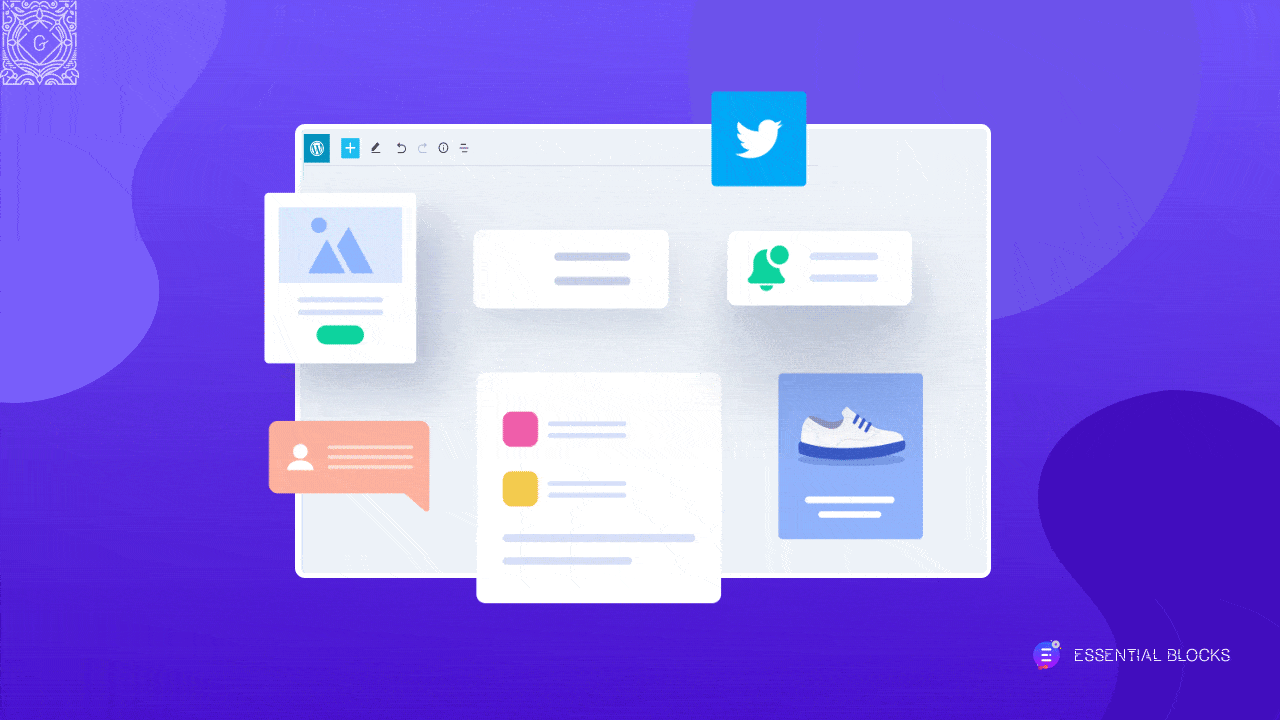 How To Insert Blocks With Essential Blocks For Gutenberg?
Gutenberg needs little to no coding skills, making it easier than ever before for non-technical users to manage and update WordPress web content. And to make your web-building experience even better on the block editor, we bring you Essential Blocks, the fastest-growing Gutenberg Block Library. Today, with this complete guide, we will discuss how you can easily insert blocks with Essential Blocks.
Essential Blocks for Gutenberg is a powerful, free plugin for the WordPress block editor. This free plugin offers a multitude of advanced blocks, countless exclusive features and facilities, and a lot more.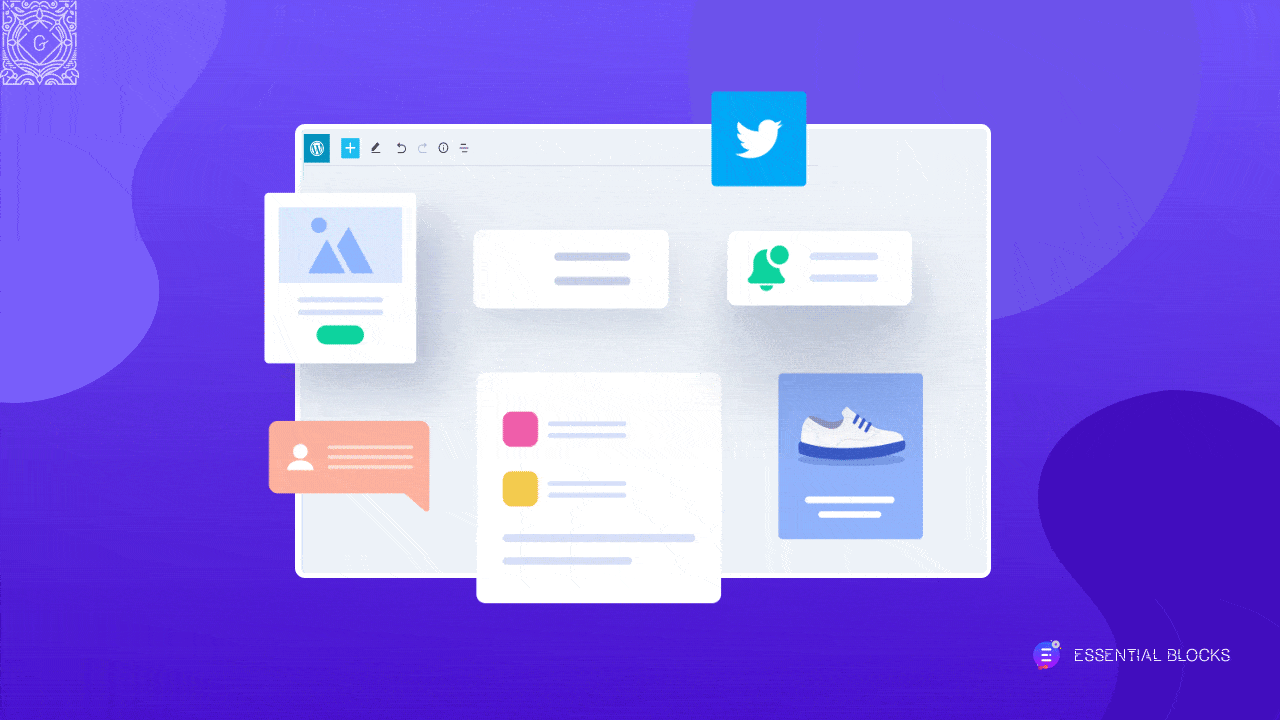 Essential Blocks: Best & Fastest Growing Gutenberg Block Library
Gutenberg has been WordPress' default block editor for a few years now, gradually increasing in popularity and effectiveness over time. With constant upgrades and enhancements, the no-coding-required block editor has made web development and design simple for both technical and non-technical users.
And we are really delighted to introduce you to Essential Blocks, the ultimate Gutenberg blocks plugin with dozens of powerful, ready, and completely customizable blocks to rapidly speed up your web design abilities. This ultimate tool, a fully free plugin with over 40 of the finest Gutenberg blocks, will provide you with more freedom and a better web-building experience than ever before! For more watch, the video tutorial attached below to easily insert blocks with Essential Blocks for free.
Most Popular Block Categories From Essential Blocks
You're obviously wondering what separates Essential Blocks from the rest of the block tools in the market, especially with the increased popularity of the Gutenberg block editor. We can tell you that very few of them have all of the great features and capabilities that this ultimate lock plugin for Gutenberg has to offer.
As mentioned earlier, it offers you 40+ advanced blocks that are divided into 5 different categories. You can explore them all and use them the way you need to make your WordPress website more interactive. Our most popular categories are: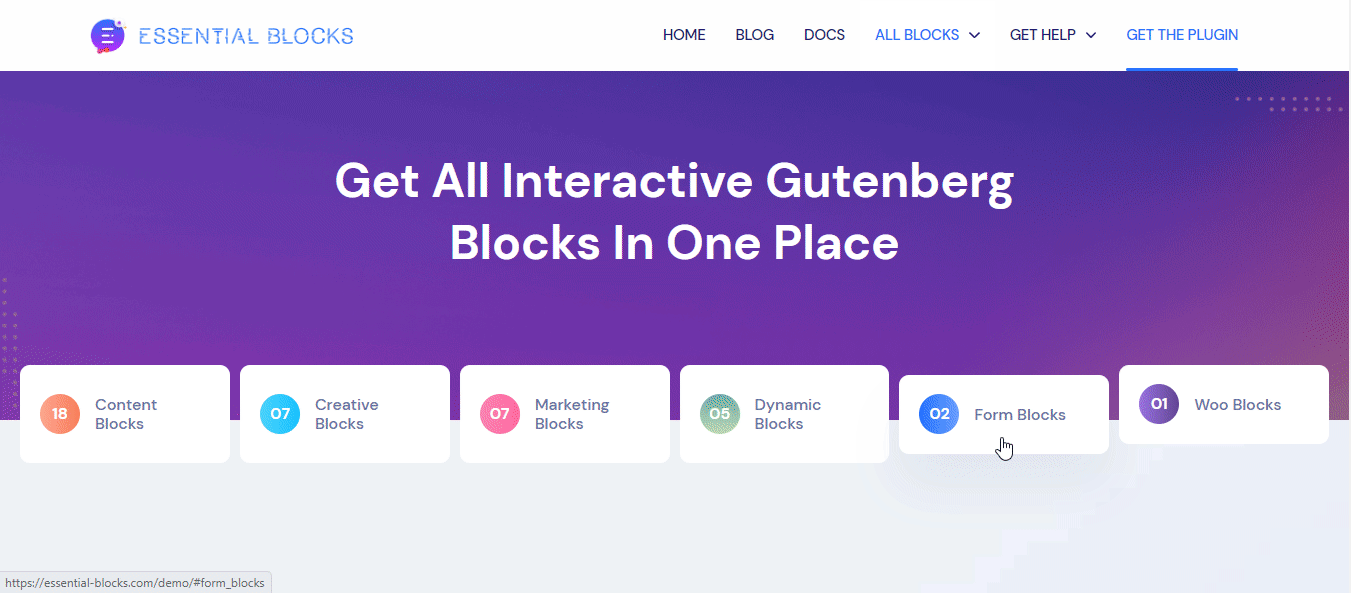 📃 Content Blocks: Create a one-of-a-kind, engaging web posts and pages with ease.
🎨 Creative Blocks: Make your web content & pages irresistibly interactive to viewers.
🔎 Dynamic Blocks: Help make navigation easier and improve user experiences.
📢 Marketing Blocks: Accelerate campaigns, deal pages, call-to-actions, and more.
✅ Form Builder Blocks: Add customizable contact forms to your web pages in 1 click.
Let's dig deeper into the categories and how you can insert blocks with Essential Blocks without a single line of code.
Make Your Website More Interactive With Creative Blocks
A well-designed and creative website can help you make a strong first impression on potential consumers. It could also assist you in nurturing your leads and increasing conversions. But, more importantly, it delivers a decent user experience with the right amount of interactiveness to boost engagement rates.
⭐Progress Bar: Easily add a progress bar without any code to your Gutenberg web page to allow you to display essential statistics or information to your visitors more interactively. . This can display the most recent success rate, future target prediction, or progress rate.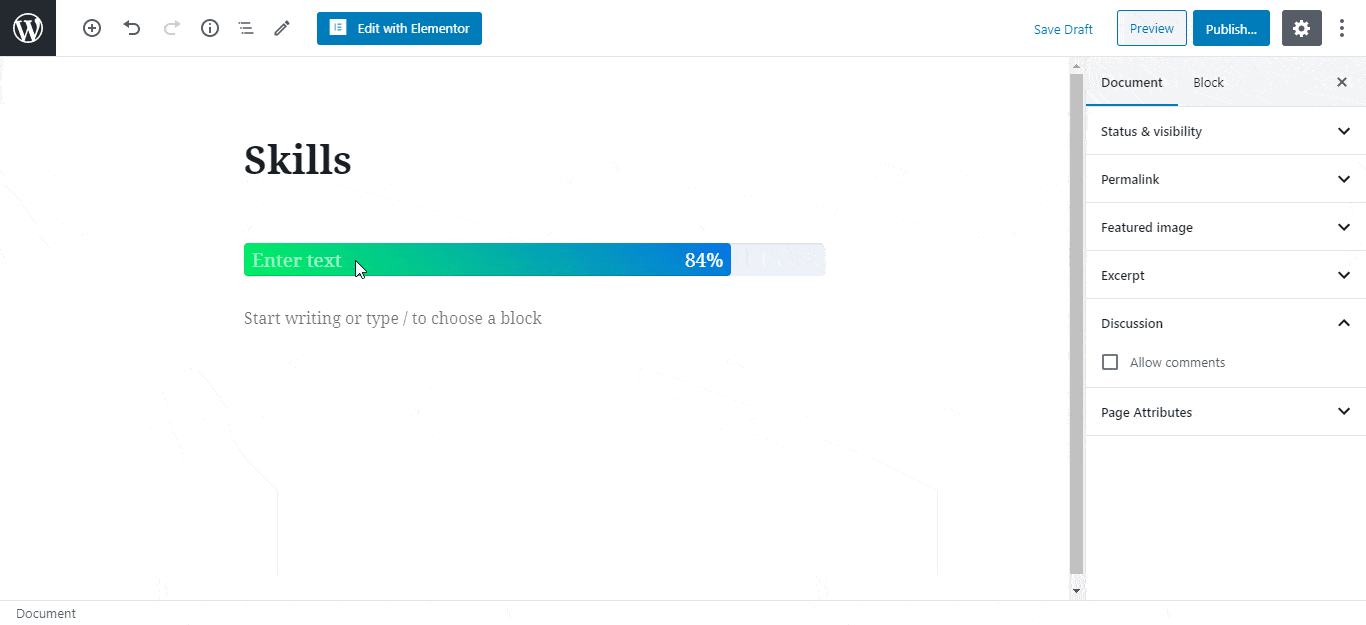 🕰️Countdown: Do you want to increase your click-through rate in a unique way? You can accomplish this instantly by utilizing Essential Blocks' countdown block and creating the right amount of urgency. You could make your countdown into a fully functioning and visually beautiful countdown notification with a lot more flexibility options.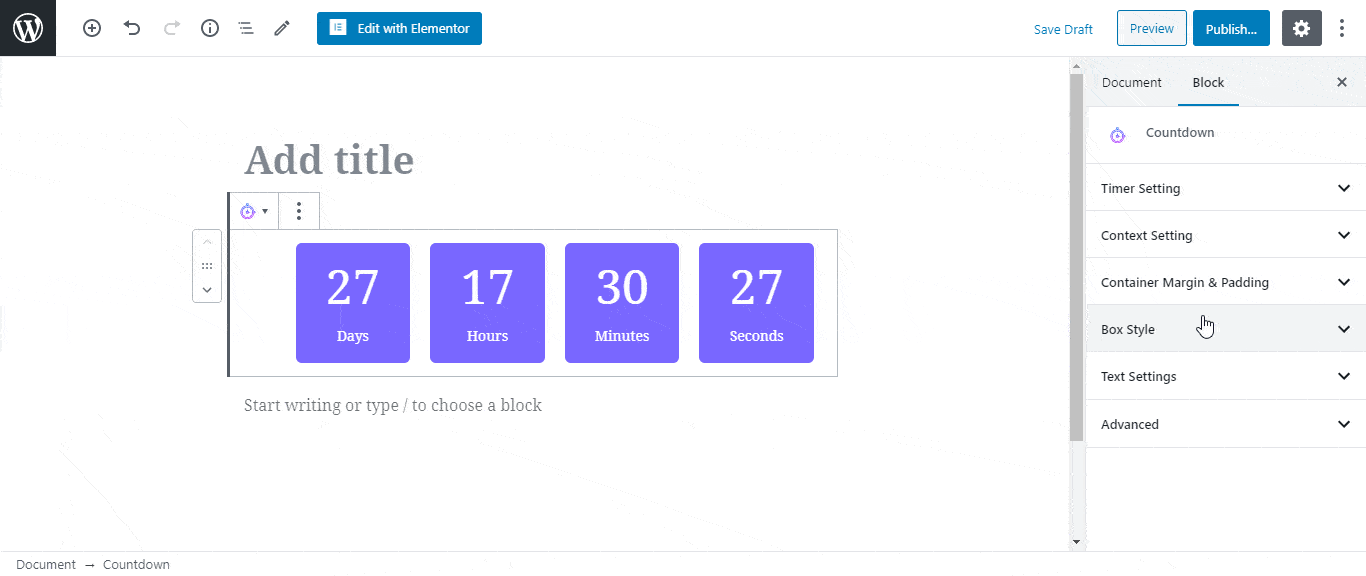 Increase Your Sales Reach With Marketing Blocks
You must have all of the components of a marketing page to develop a successful marketing campaign on your WordPress website. Essential Blocks is the ultimate block library, with five advanced blocks to help you create a full marketing campaign.
🔖Pricing Table: Essential Blocks Pricing Table allows you to design an effective product pricing table with a flawless layout to enhance sales from prospective consumers. You can make this part colorful while also making it easy to read and make your brand stand out.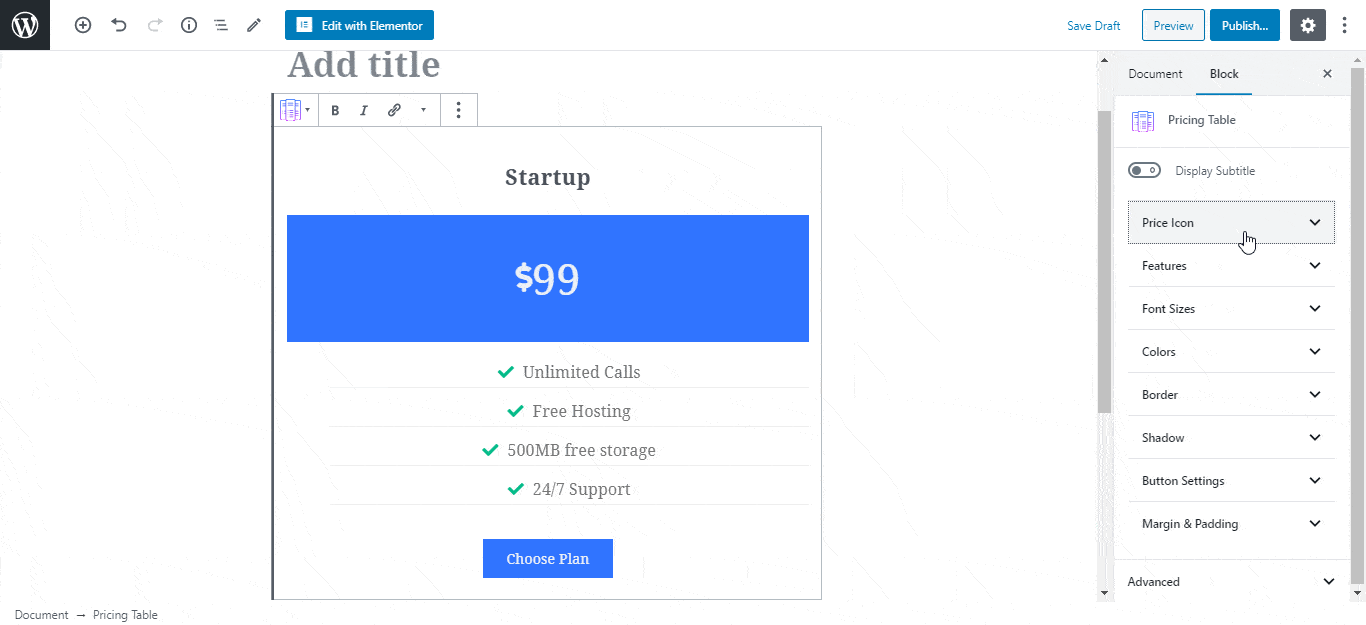 ⏺️Call To Action: The Call To Action block in Essential Blocks helps you to design interesting CTAs for your website in order to catch visitors' attention on the spot. It will help you increase conversions. Prepare to use this as your exclusive marketing element that ensures website visitors become converted customers.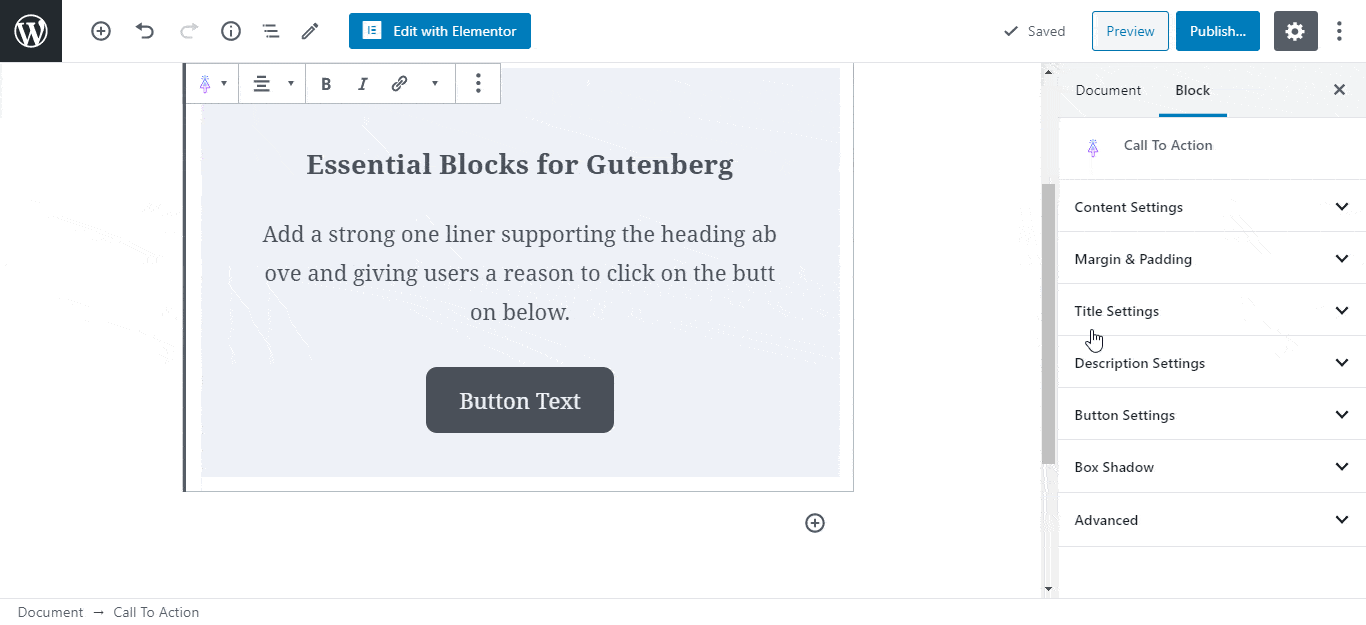 Make A Professional-Looking Page With Dynamic Blocks
When you have a lot of information on your website, a good idea is to show it in a dynamic fashion that rapidly gets the attention of any viewers or website visitors. That is why Essential Blocks for Gutenberg provides dynamic content blocks to enhance your content display.
📜Post Grid: Since it allows your users to see all of the relevant information at a glance, the grid view is the simplest approach to show your material. Moreover, the Post Grid block enhances the aesthetic of your content library.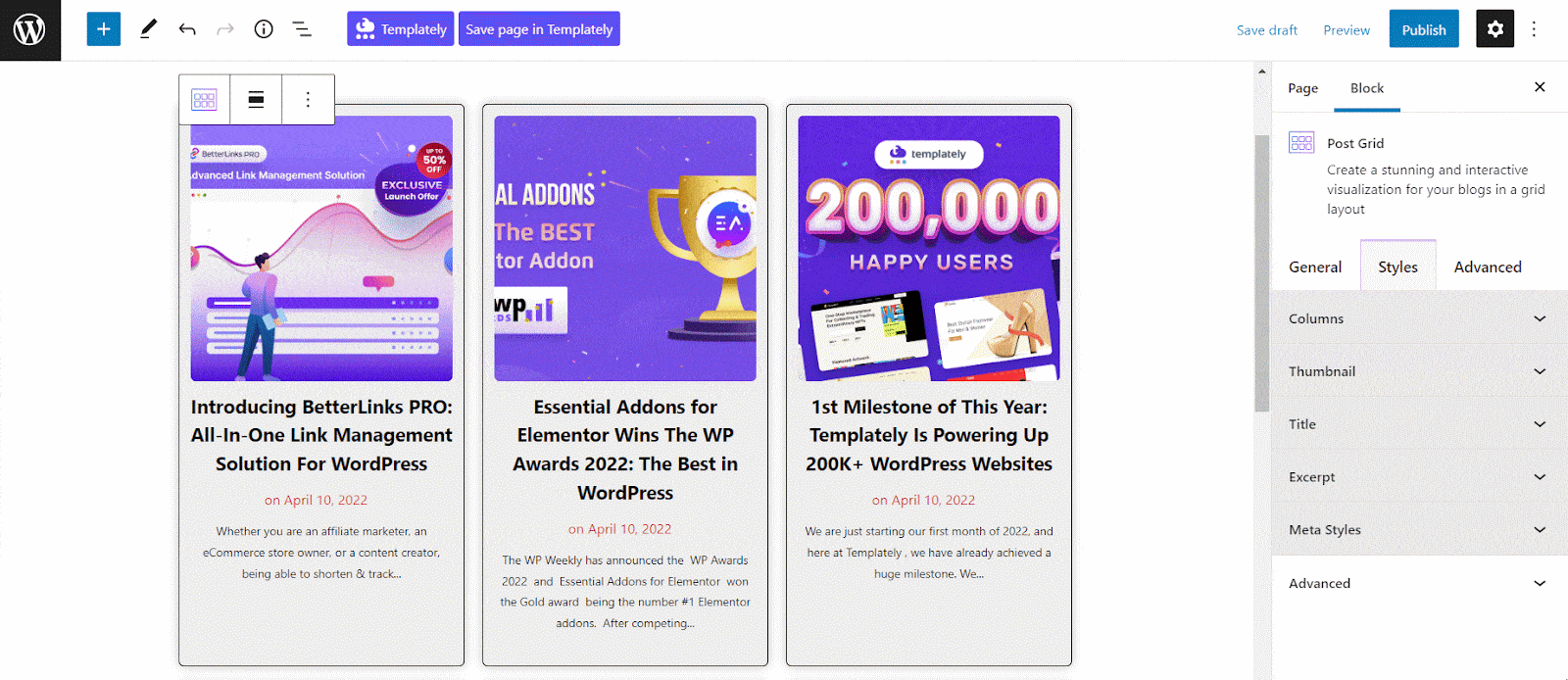 🖼️ Parallax Slider: The Essential Block Parallax slider enhances the content of your web pages by adding interactive motion scrolling effects. To rapidly attract the attention of visitors with parallax effects, choose from in-motion, multi-layered, and a multitude of additional customization choices.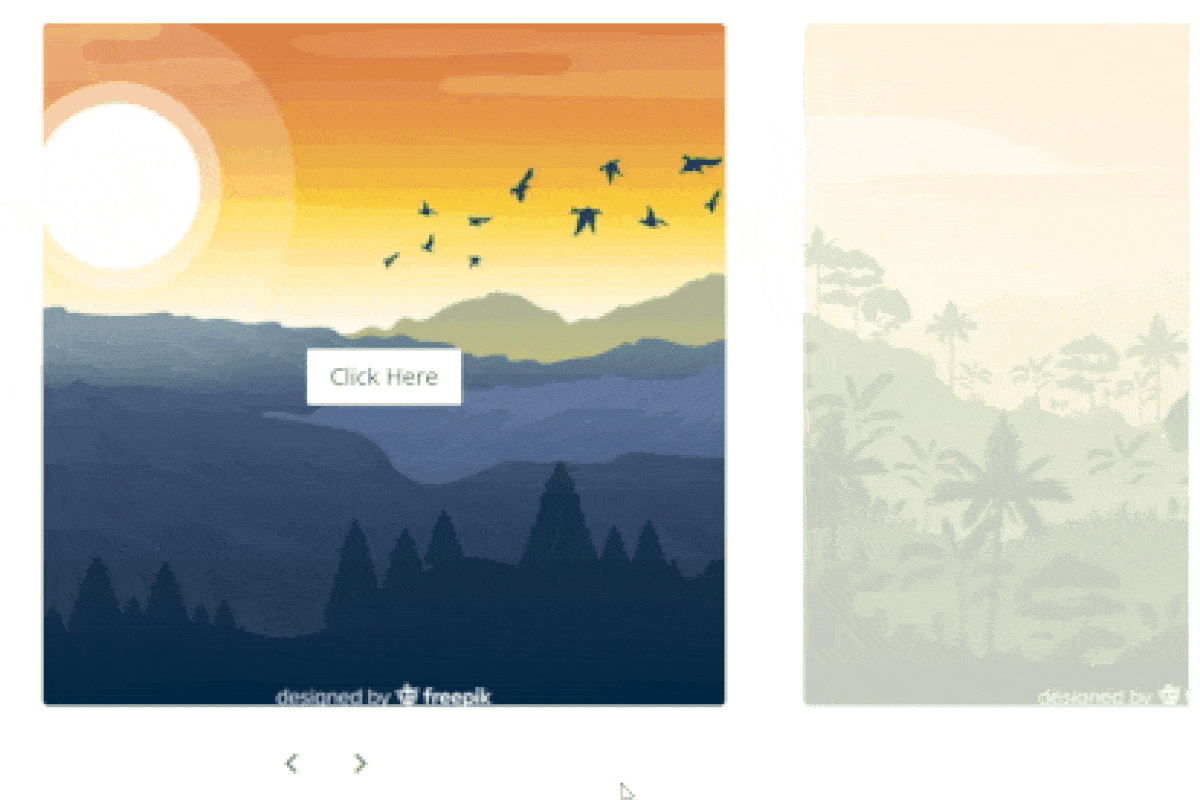 As you can see, Essential Blocks has many useful categories to make your website beautiful. In the following section, we have mentioned two simple methods to insert blocks with Essential Blocks.
How To Insert Blocks In Gutenberg With Essential Blocks?
But how to insert blocks in Gutenberg with the default editor? Now we will follow some simple steps to easily insert blocks with Essential Blocks in Gutenberg in a single click. And the best thing is you don't have to write any code to add blocks to your page.
Step 1: Install & Activate Essential Blocks
Go to your WordPress dashboard and navigate to Plugins → Add New. Then in the search box, put out the keyword 'Essential Blocks for Gutenberg'. Then simply click on the 'Install Now' button.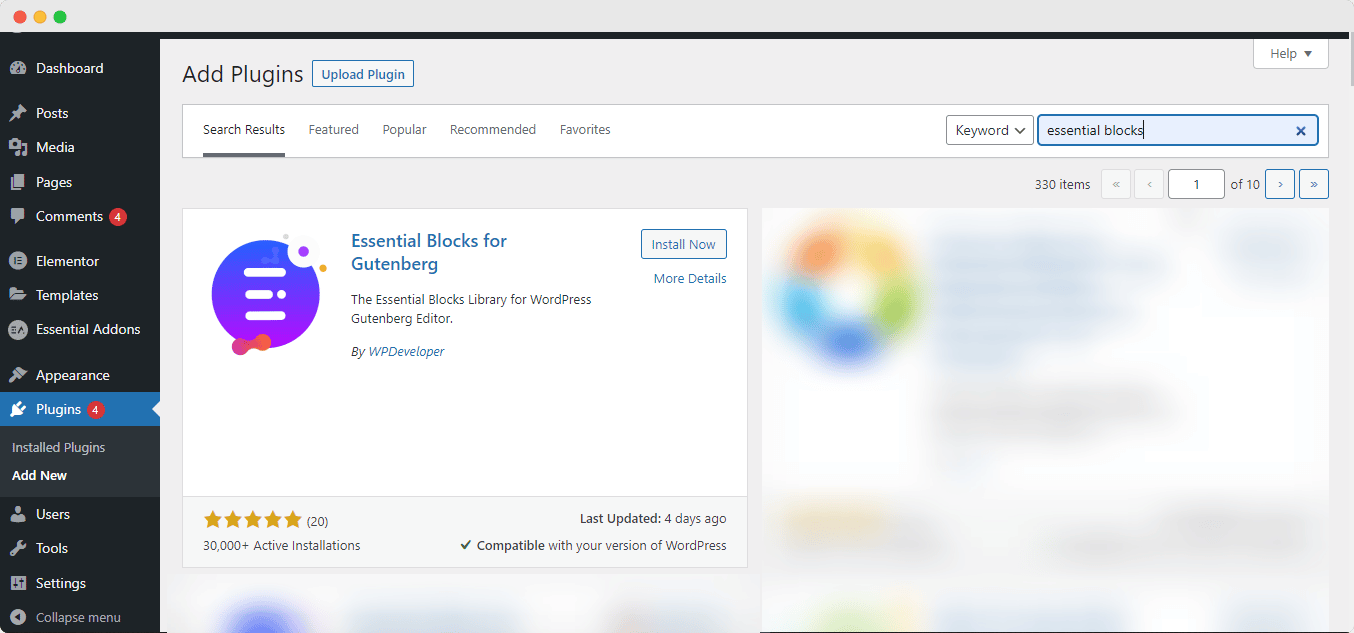 After the installation is completed, click on the 'Activate' button, and 'Essential Blocks for Gutenberg' will get started on the WordPress website.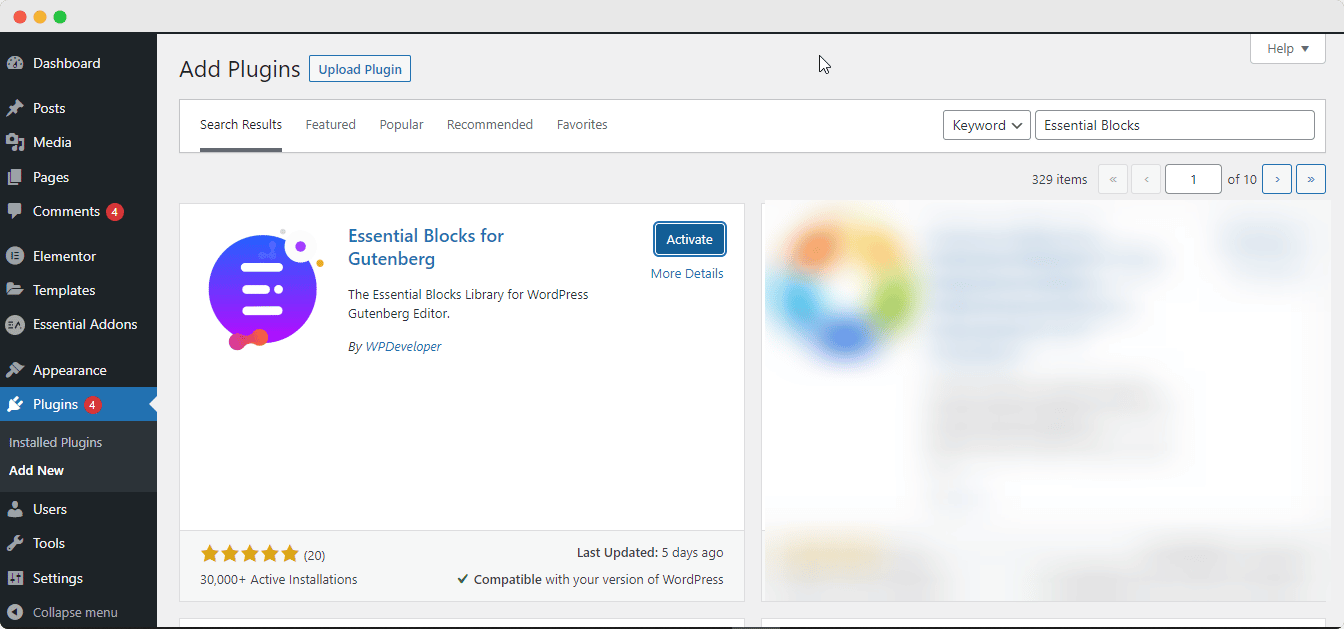 Step 2: Add Any Block You Want With Ease
Then, navigate to WordPress dashboard Page → Add New to create a new page or select an existing one where you want to insert blocks with Essential Blocks.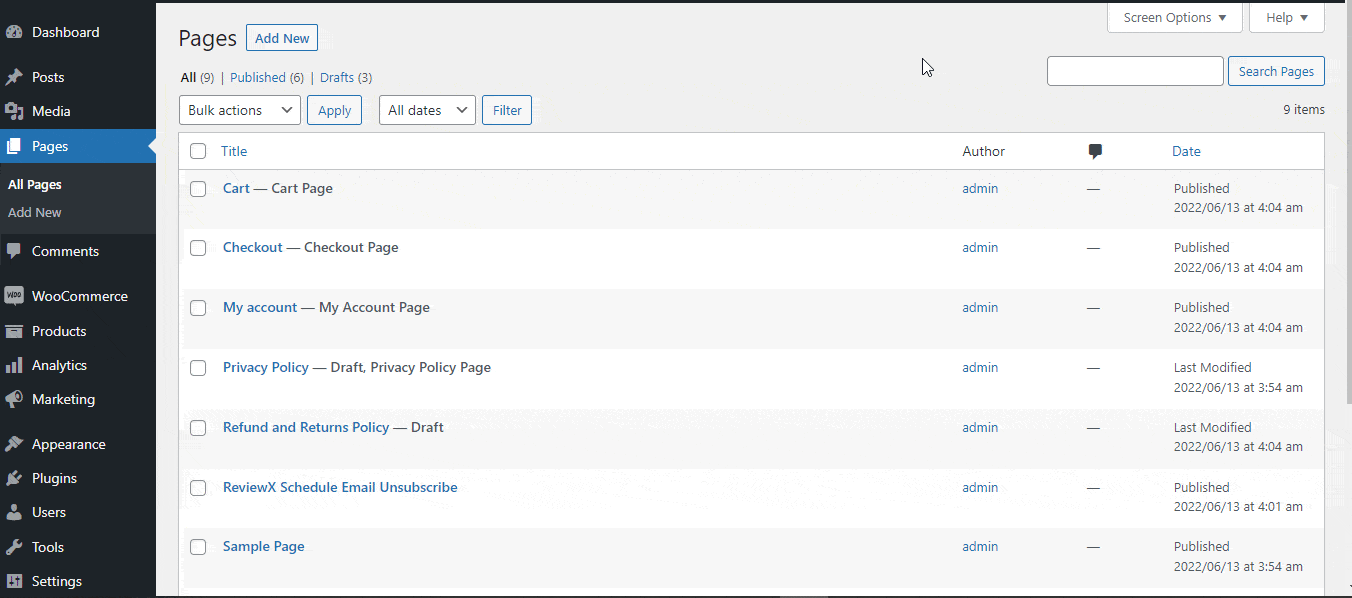 Now you are ready to work with any blocks from Essential Blocks and enhance your web-building experience. To add the Essential Blocks block on the web page, simply click on the '+' icon, as shown below. Find your preferred block from the search bar and simply click on the block,d it will be added instantly.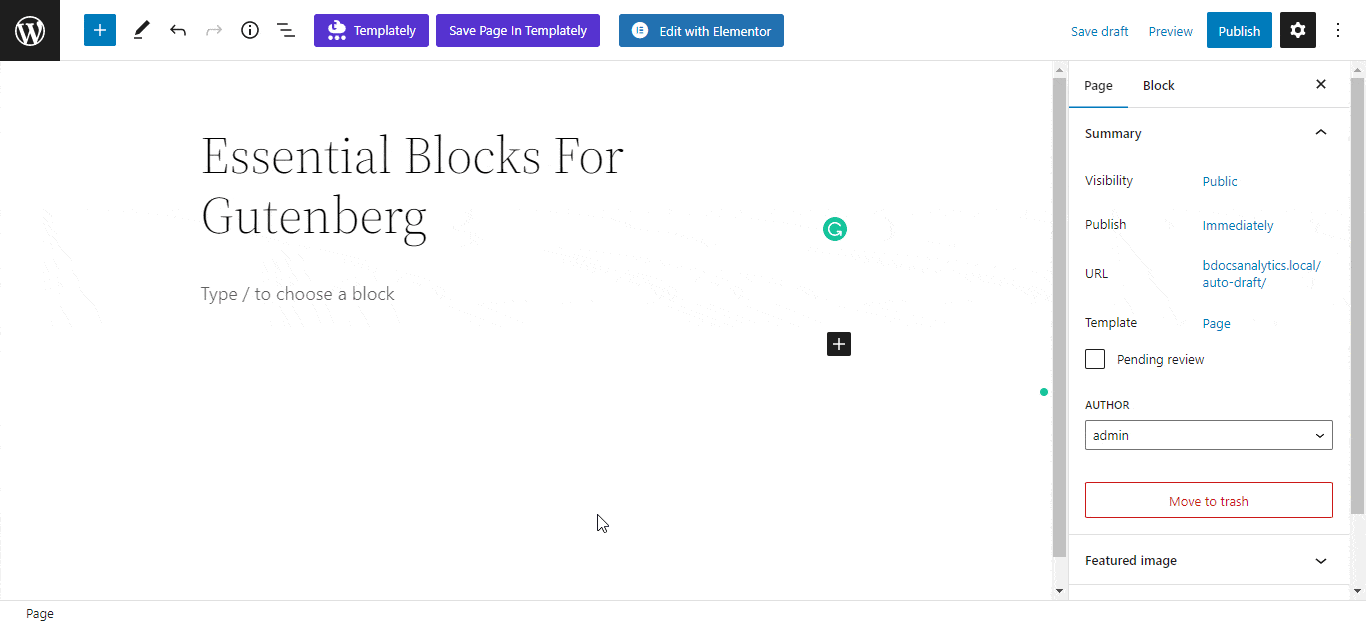 Step 3: Apply Limitless Customizations With One Click
After you have successfully added the blocks on your page, you can now add tons of customization to your blocks. Every Gutenberg block has creative styles, preset designs, and tons of color customization options. Simply choose your design preference that matches your company theme and get started.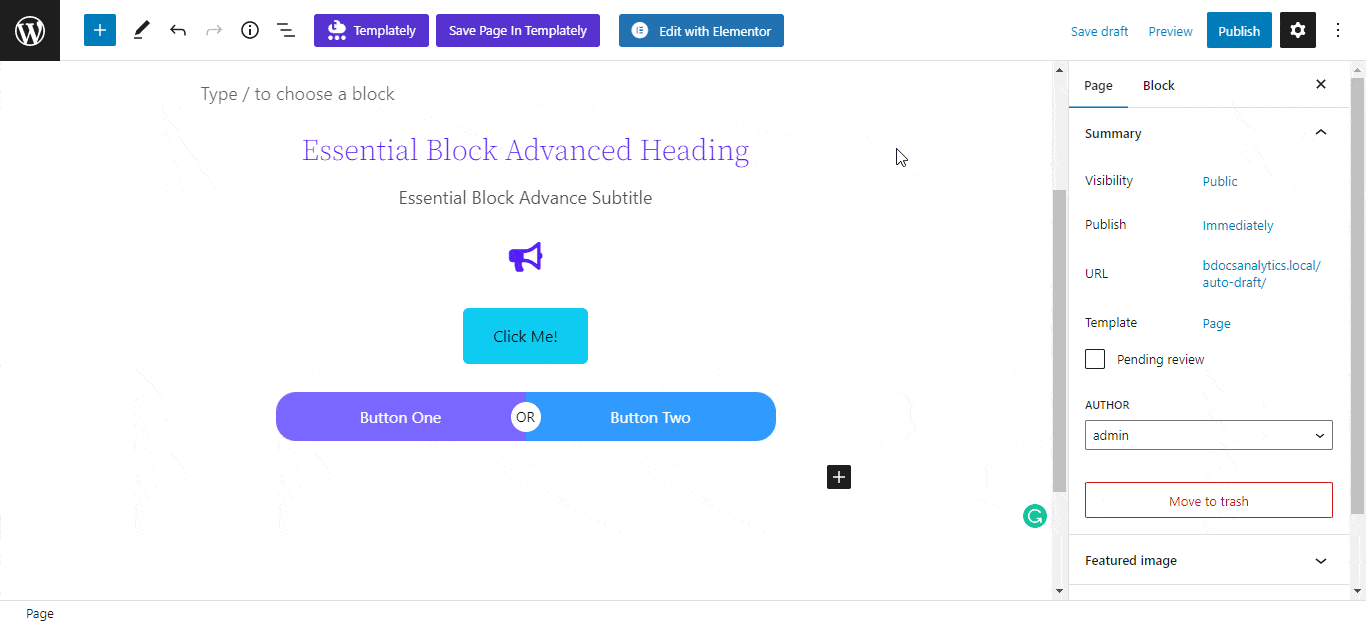 How To Insert Individual, Single Blocks In Gutenberg?
Did you know you can also easily insert blocks with Essential Blocks as individual blocks? The process is comparatively similar to the plugin method as mentioned in the steps earlier. From the WordPress dashboard, simply search for your single block and install it. And by using them, you can only use the blocks you need instead of installing the entire plugin, and keep your website even lighter. This is a very straightforward way to insert blocks with Essential Blocks.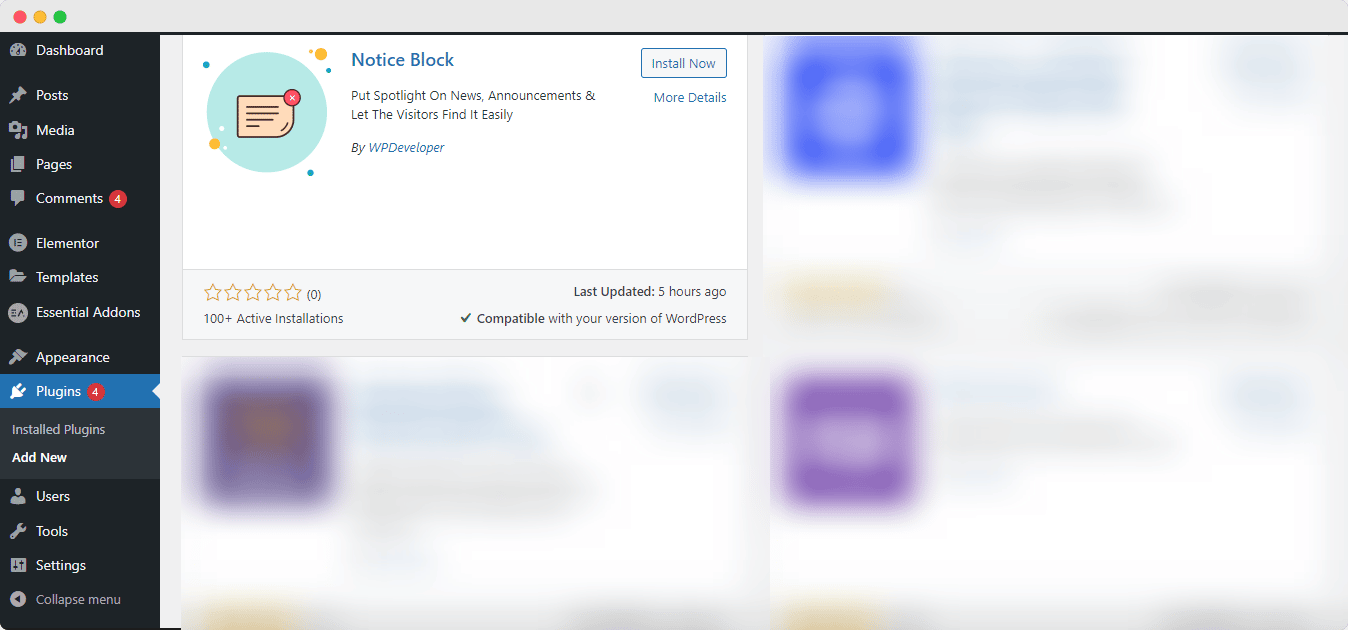 Get Started Free With Essential Blocks & Make Your Web Building Experience Smoother
Now, we hope you have a thorough knowledge of the Essential Block plugin for Gutenberg. This plugin will be expanded in the future with more advanced features to give an even better website-building experience on Elementor page builder. If you could follow our step-by-step guide as we have mentioned above, it will be a cakewalk for you to insert blocks with Essential Blocks.
So this is how you can insert blocks with Essential Blocks without any sweat. Subscribe to our blog page and join our super-friendly Facebook Group for more exciting WordPress content.