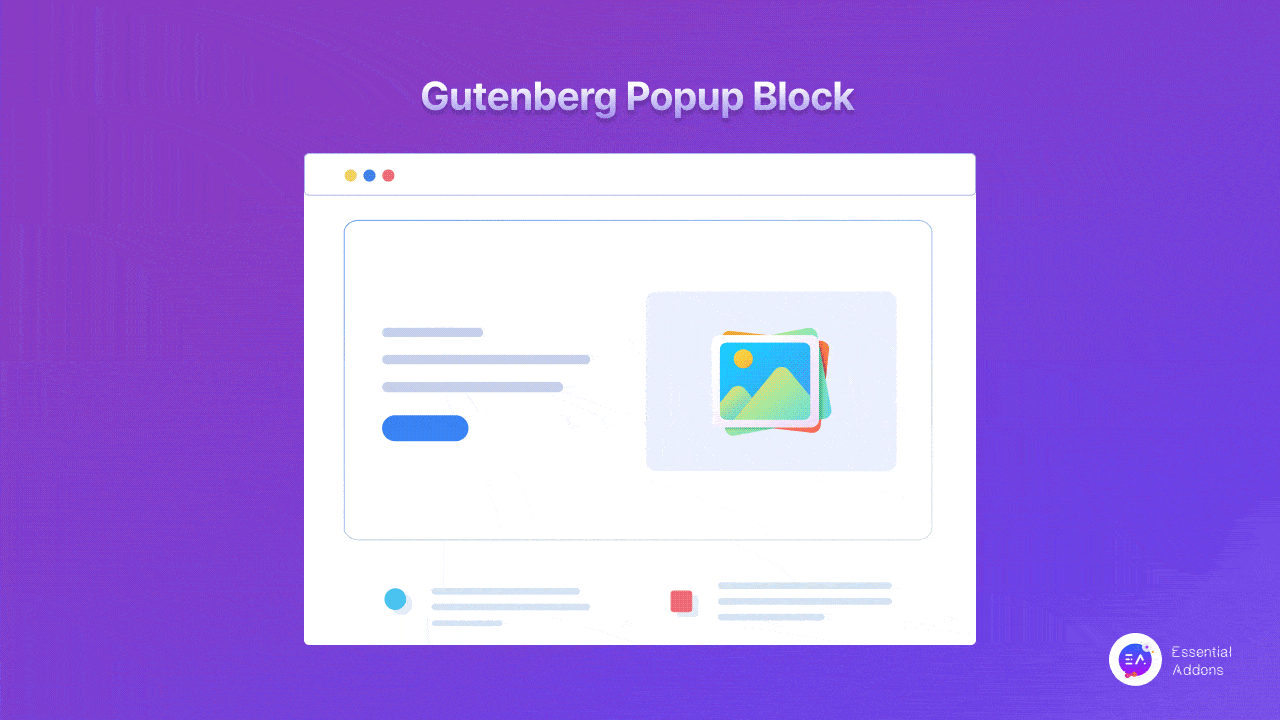 How To Use Gutenberg Popup Block In WordPress? [2023]
Did you know how simple it is to design a fantastic popup window in Gutenberg without any coding? Thanks to Essential Blocks, from now on, you can easily create stunning popup windows using its advanced Gutenberg Popup block with only a few clicks. In this blog, we will guide you on how to build a popup on your WordPress website without any hassle. So, without further ado, let's dive into the blog now.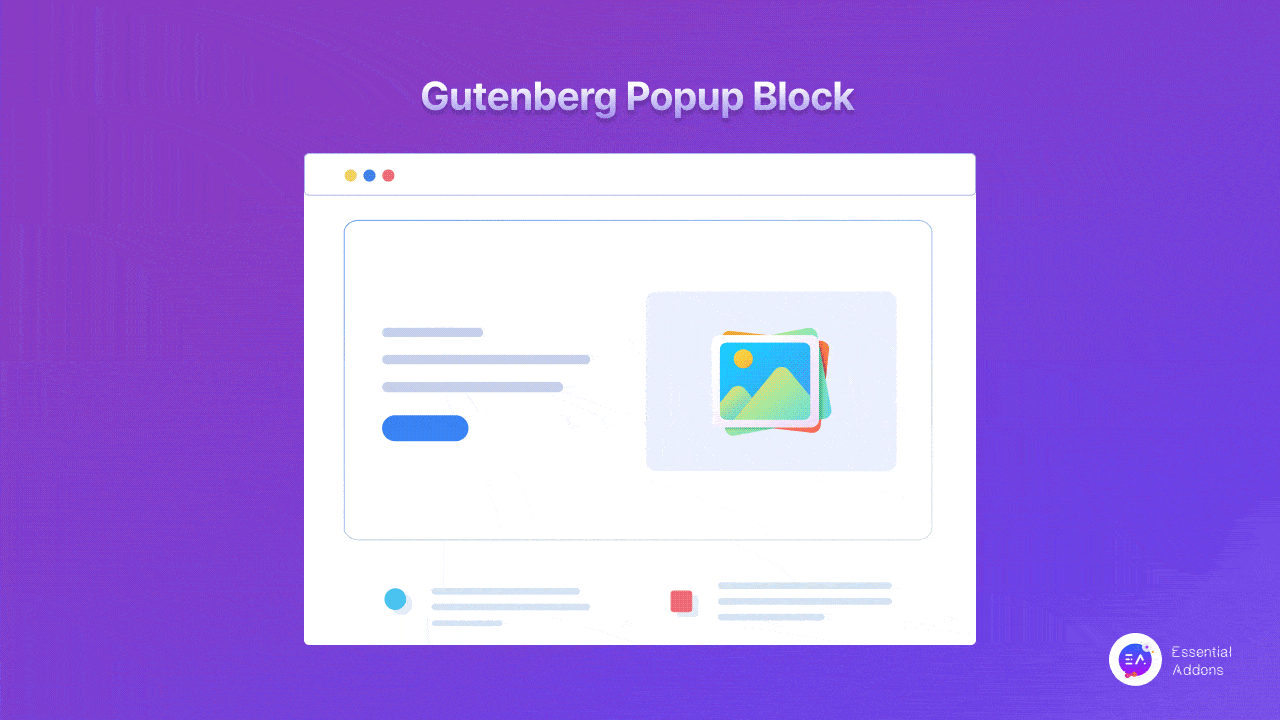 Why Should You Use Popup Windows On Your Website?
Popups are an amazing way to boost your conversion rate. While scrolling through a website, if something pops out, it grabs our attention instantly. According to OptiMonk, the average popup conversion rate is 11.05% for websites. This means if you have 100 monthly visitors to your website you can convert at least 11 of them to take any action. Now, let's have a glimpse on what are the other reasons you should use popups on your website below.
You can easily grab your visitor's attention
Popups help to get more leads and drive your email sign up
You can increase sales through product recommendations
Easily guide your visitors to take actions
You can showcase your discount through popups
Popular Use Cases Of Popup Windows On Websites
In this section, we are going to show you some of the most popular uses of popups that you can also follow. These examples will help you to understand how to effectively use the popup windows on our website. So, let's get below and find them.
1. Display Ongoing Discounts On Popup
Whenever you visit Wild Souls you will find a beautiful popup that asks you to submit your email to get their ongoing discount. This is a fantastic example of how to use a popup for your website creatively while promoting your discount offers and asking for email subscriptions simultaneously.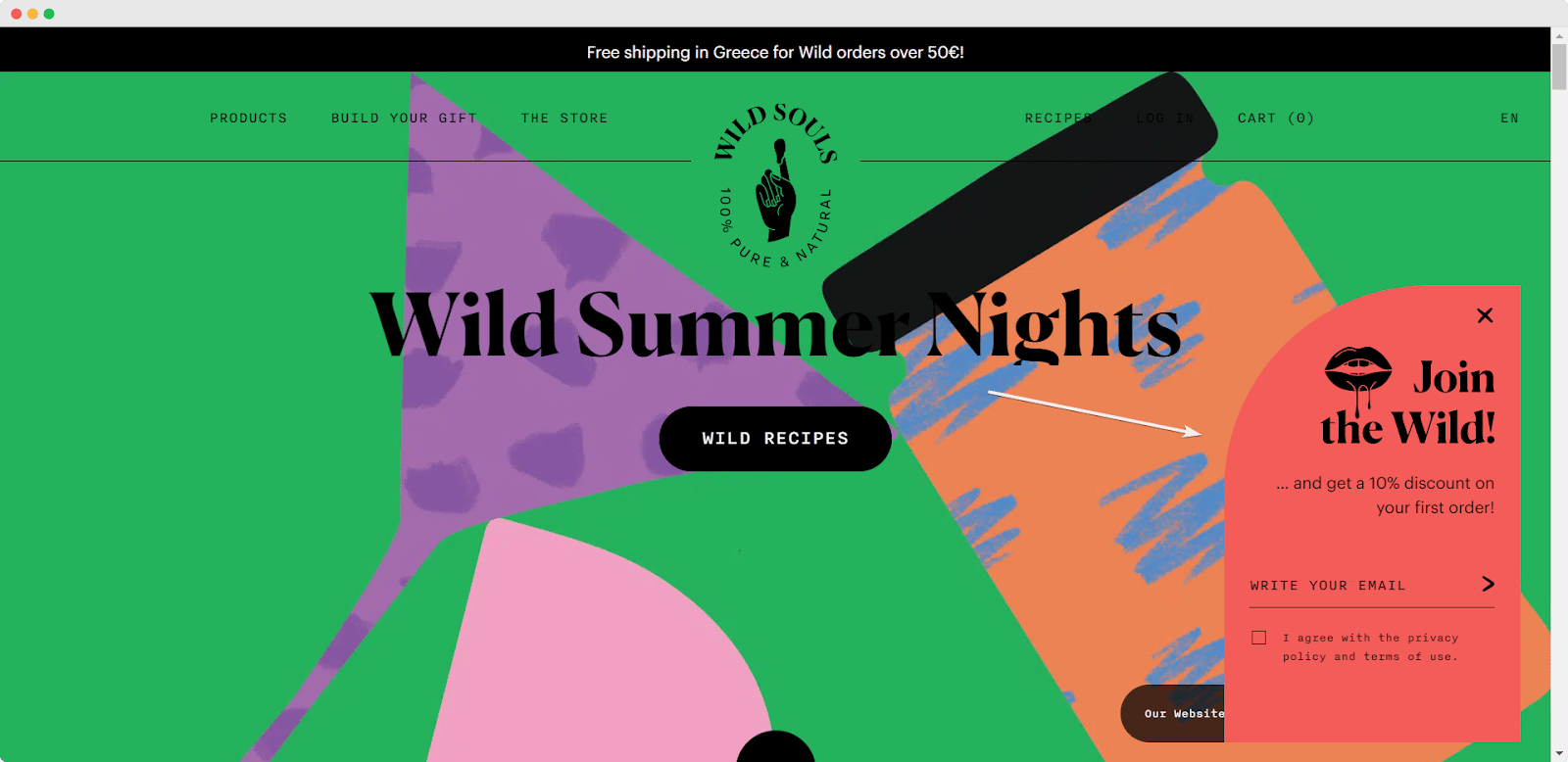 2. Qualify Your Leads With Popup
Sendoso has taken a thoughtful approach to showcase popup. They give different options on their popup while the visitors can still scroll through their website. In this way, the visitors will get clear ideas on what to do next while they could separate their leads easily at the same time.
Quick Guide: How To Use Gutenberg Popup Block In WordPress Websites?
Gutenberg is now fully capable of building any web pages in a WordPress website without any coding. From now on, you can use Gutenberg blocks and create stunning web layouts on your website with this default editor. To easily add a WordPress popup to your website, you need to install and activate the following Gutenberg block library first.
⚙️ Essential Blocks For Gutenberg: Essential Blocks (EB) is the ultimate block library with more than 35+ super useful blocks that will provide the next level Gutenerbg experience.. You will find everything you need to create fully functioning websites without coding.
It comes with an outstanding EB Popup block that will help you create all sorts of popup windows with full customization options. Moreover, using this WordPress Popup block, building all devices & screen-friendly popups is super easy. So, before starting to follow this guide, you need to install and activate Essential Blocks on your website first.
Watch The Video Tutorial: How To Add A Stunning Popup In Gutenberg
Step 1: Insert EB Popup Block In Gutenberg
First of all, open the page where you want to add a popup in the Gutenberg editor. Then click on the '+' icon and find the 'Popup' block from Essential Blocks. Now, insert the Popup block on your website.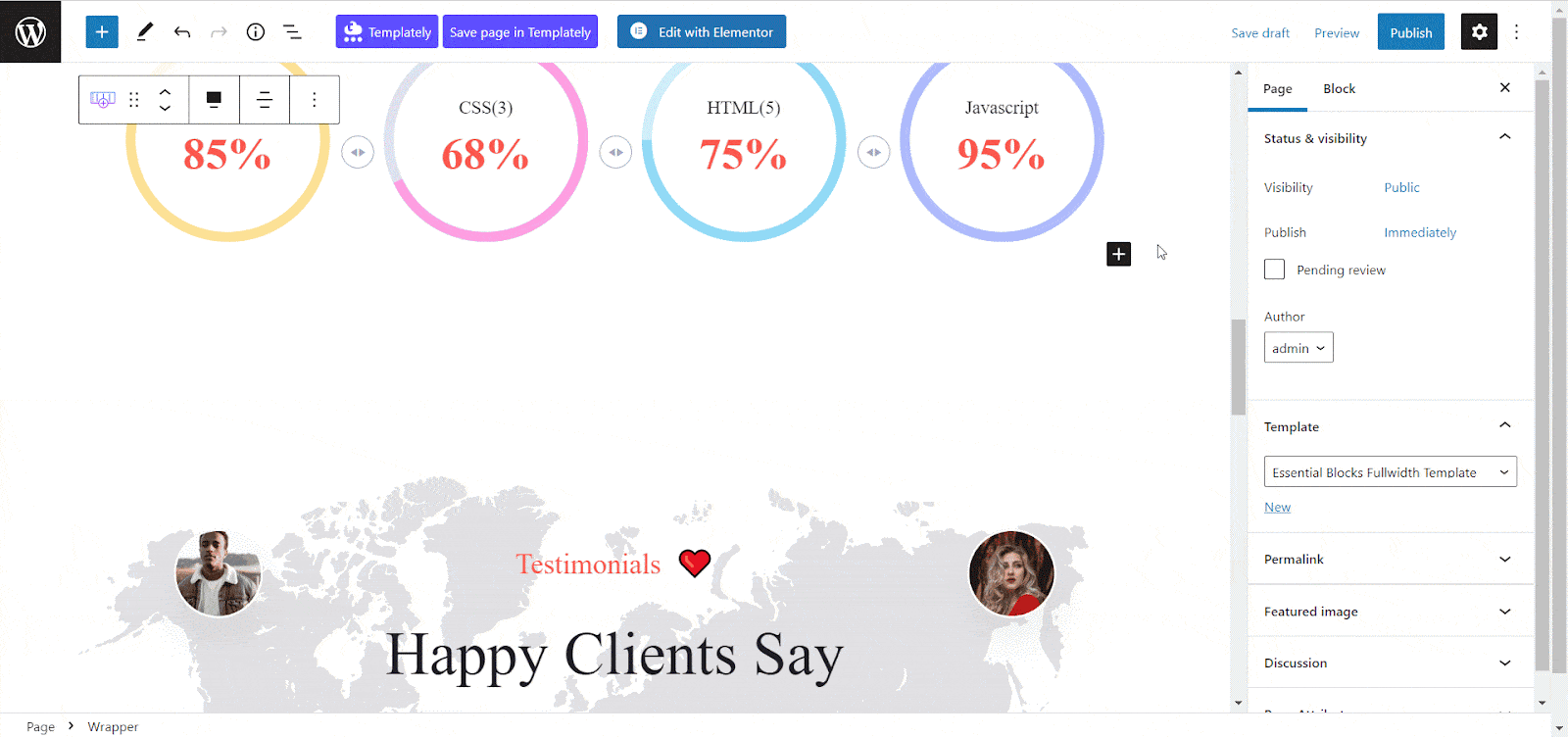 Step 2: Setup Your Popup Window
After adding your popup on your website, now is the time to personalize it and set the trigger option for the popup. Now, edit your button text and add your copy to it.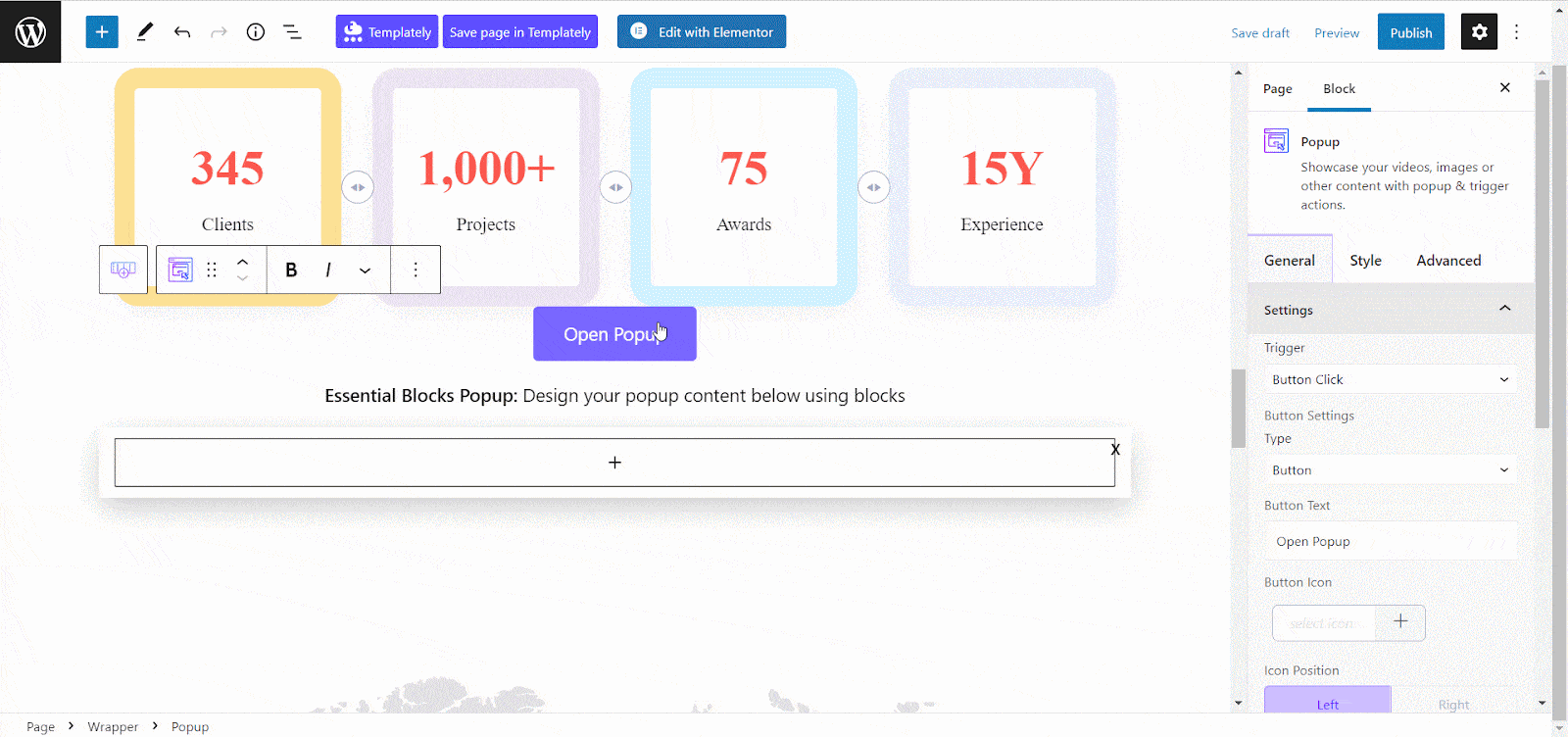 Click on the '+' icon from the Popup block and choose what you want to showcase on your website on the popup. That's it. Your popup is ready to make it live. Also, if you want, you can customize your popup without any coding from the side panel.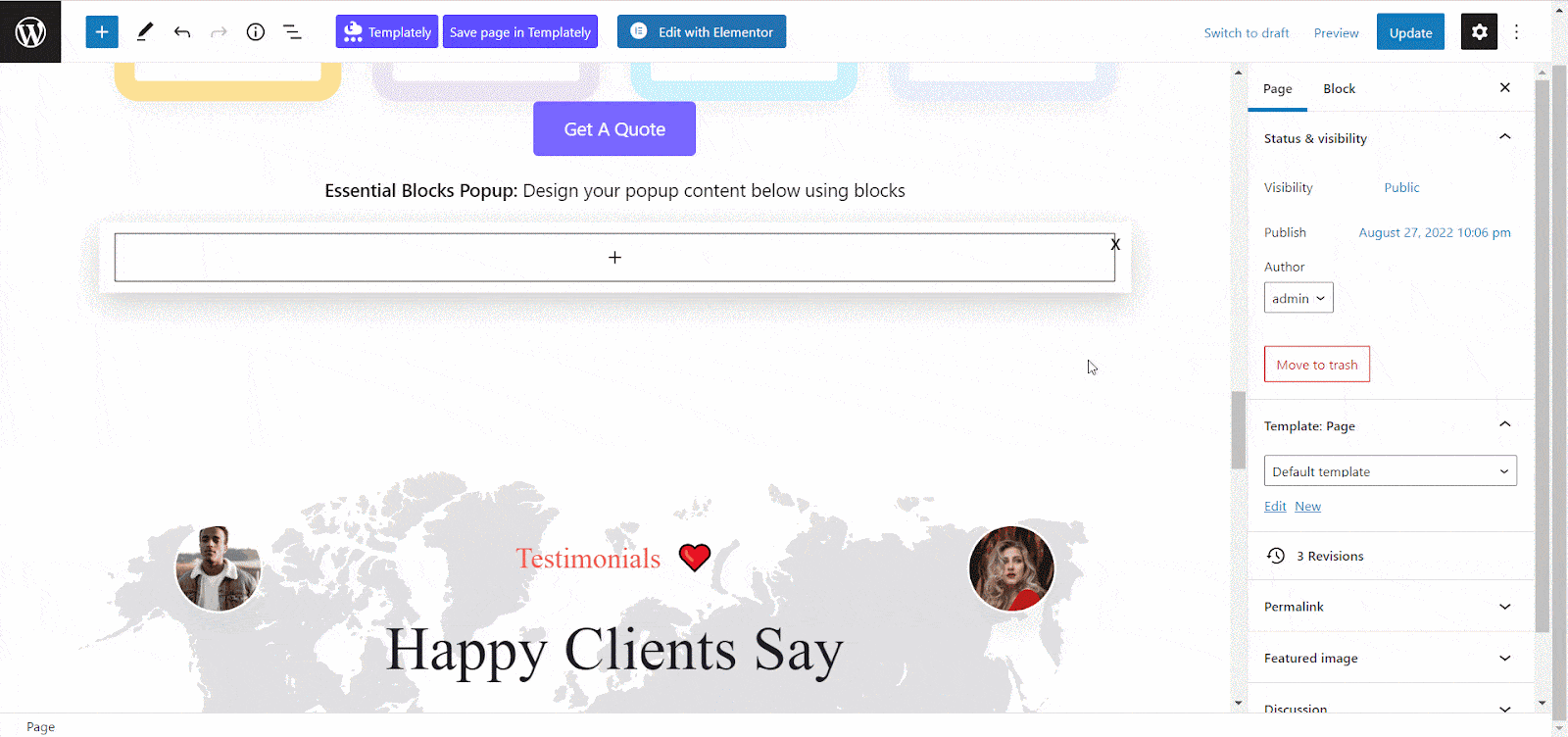 Step 3: Time To Publish Your WordPress Popup  
Once you are done with customizing the popup, click on the 'Publish' button to instantly make it live on your website. This is how you can use the Gutenberg popup block in WordPress without a single line of code. If you want to learn details on how to use the EB Popup, you can read this documentation as well.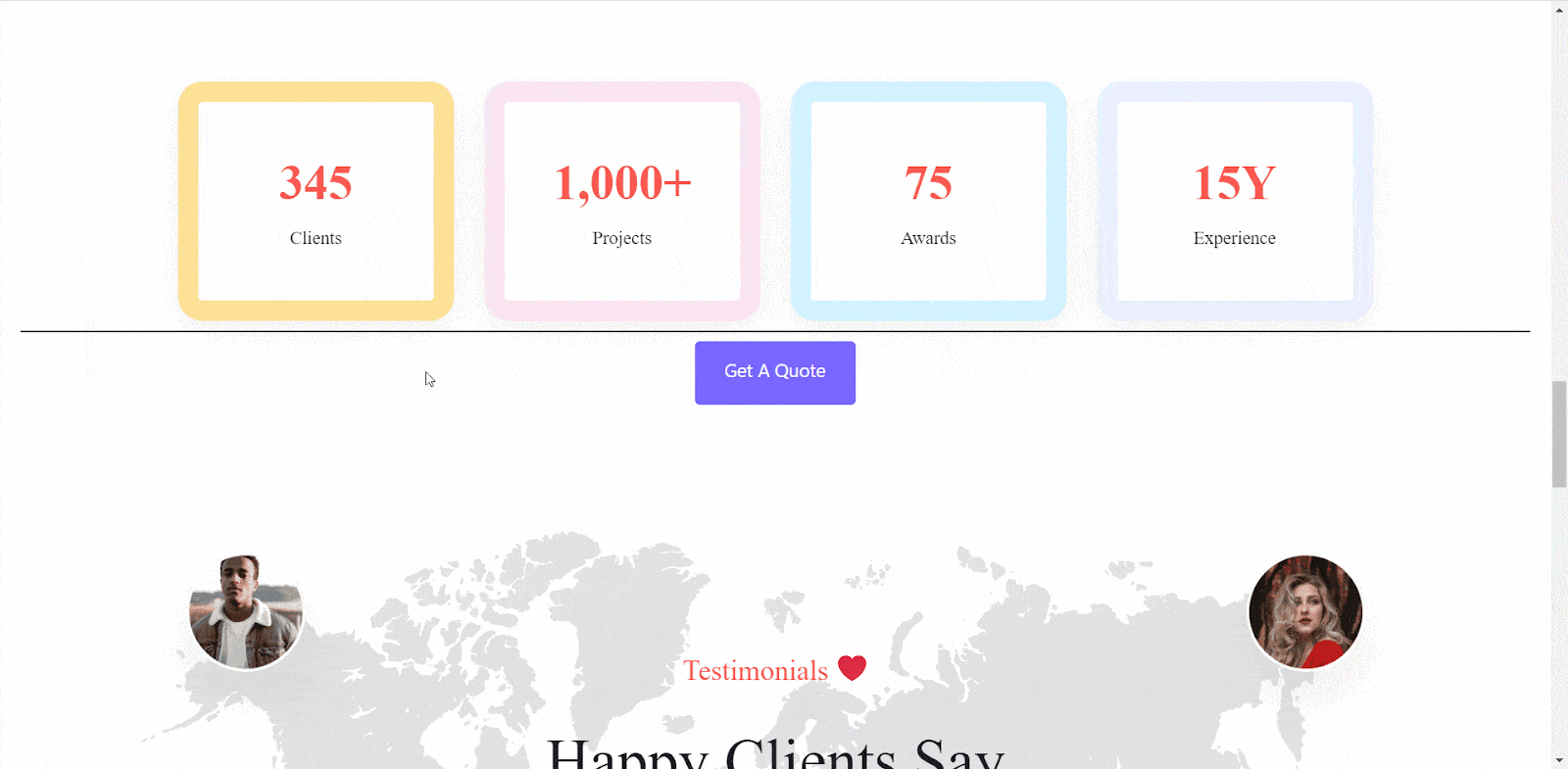 Boost Your Conversion Rate With Gutenberg Popup Block
Gutenberg popup block can help you to add stunning popups on your WordPress website to enhance your conversion rate easily. So, don't wait to install and activate Essential Blocks for Gutenberg on your website and double up your conversion rates from today.
Did you find our blog useful? If you do, then don't forget to subscribe to our blog for more guides, tutorials, tips, and more. Also, share your thoughts on our Facebook community, and if you face any difficulties using the EB popup block, don't hesitate to reach out to our dedicated support team.