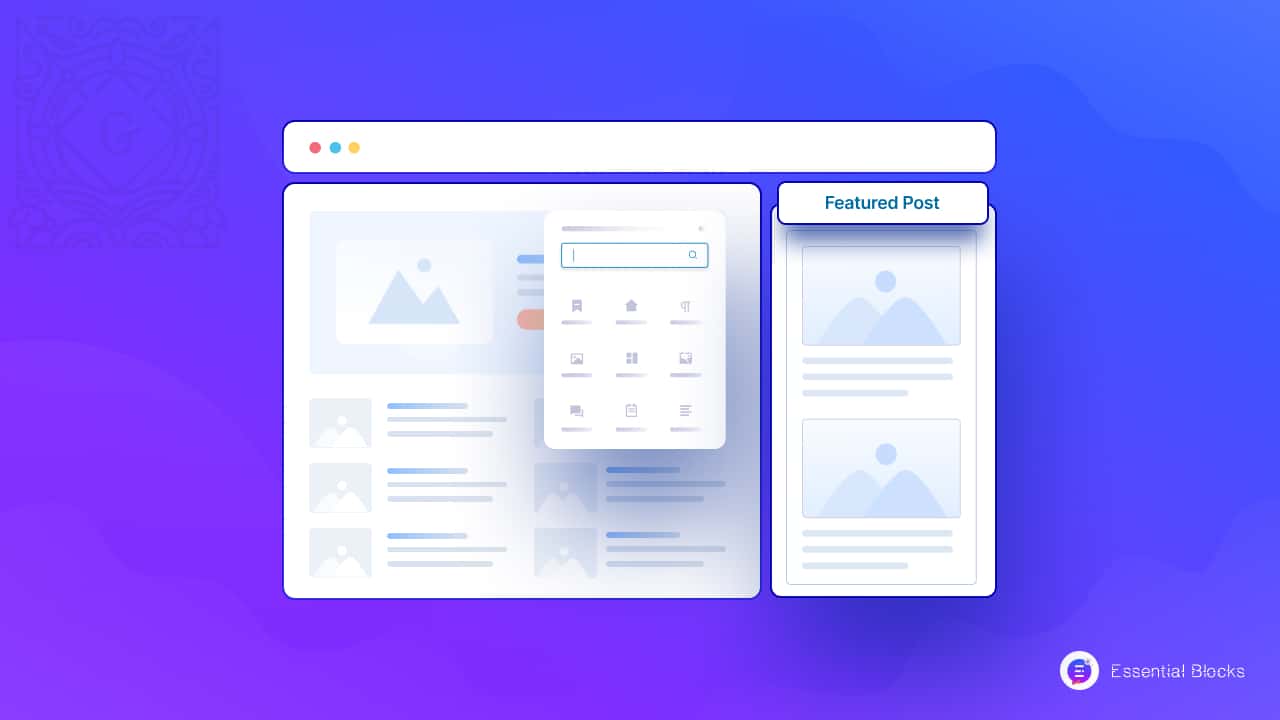 [2023] How to Add Featured Posts To WordPress Using Gutenberg?
Are you a WordPress user with Gutenberg Block Editor and looking for a way to add featured posts to your site? If yes, you're in the right place.
As your site grows, there will be scenarios like you have plenty of posts on your website. And for having a bunch of posts, you may encounter a problem: hard for users to find the most important content on your site that holds crucial information. If this happens, it not only hurts traffic to those pages but also provides a poor user experience.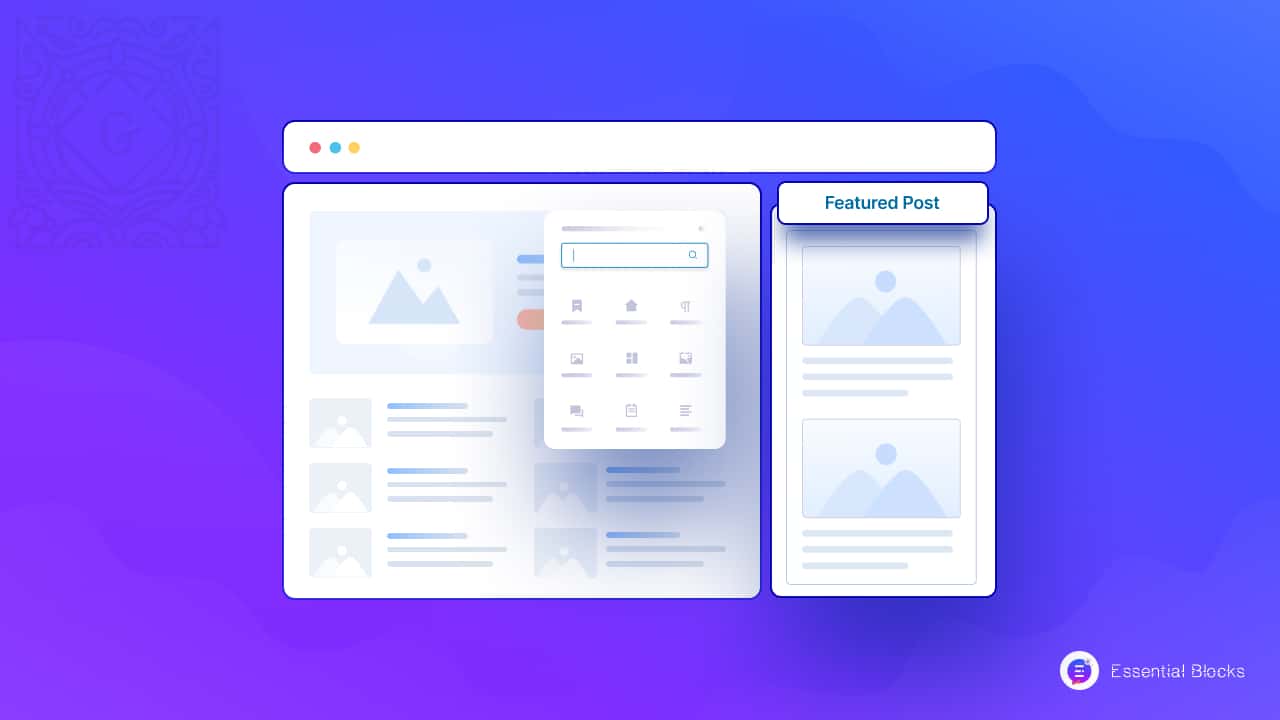 That's where you'll need to add featured posts to WordPress. With this feature, users can easily identify the most important content by viewing an organized list within a special section or widget of your site. In addition to highlighting significant blog posts, it can highlight significant news items as well.
However, there are many ways you can opt to add featured posts to WordPress sites. Among them, you can use the Gutenberg editor method. With Gutenberg, adding featured posts to WordPress is as easy as pie. All it takes is some simple steps to follow.
Our goal in this post is to explain what featured posts are in WordPress and why they are important for your website. Further, we'll also show you a step-by-step guide on how you can add featured posts to WordPress using Gutenberg.
💡 What Is Featured Posts In WordPress With Examples
The featured posts section of your site is a terrific tool for driving traffic to a particular piece of content. Also, it improves users' experience on your site by helping them find the most important content effortlessly.
More specifically, you can think of featured posts to WordPress as "Pillar Content" that represents the core of your site. In addition to providing value to your users, these posts are a good way to show the end user exactly what your website offers.
Exceptions do exist, though; for example, you might feature a high-profile news story from recently. It is important, however, that your featured posts represent your site's core content.
One great example of a blog page that properly highlights a featured post is HubSpot.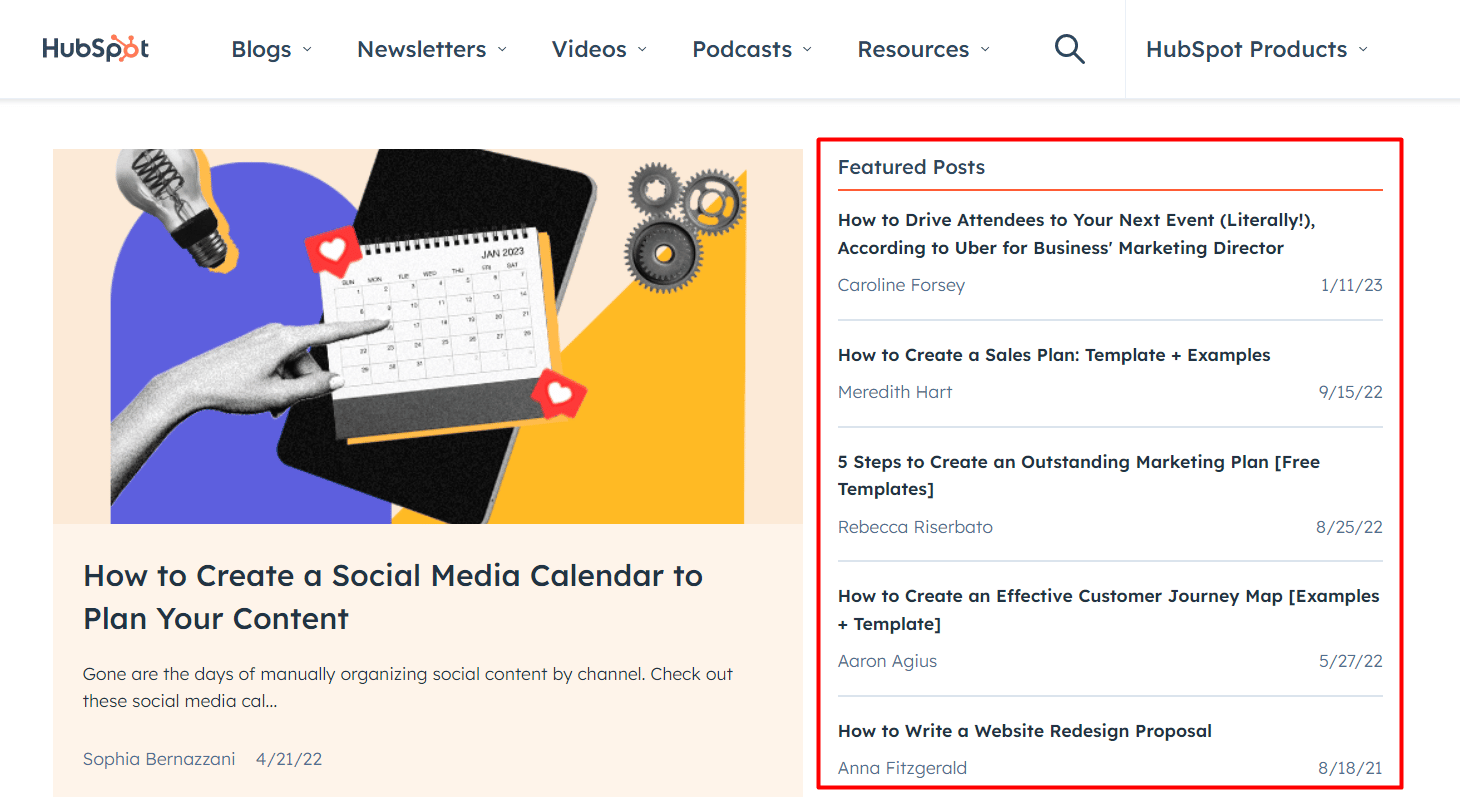 👉🏻 How To Add Featured Posts To WordPress Using Gutenberg?
Over time, Gutenberg has become the talk of the town. From many user points of view, Gutenberg is faster than other page builders for WordPress. And that's why many users are switching to WordPress Gutenberg to get a faster experience despite having some minor drawbacks on Gutenberg.
As we already mentioned, you have several options (with the plugin or without the plugin) to add featured posts to WordPress. With plugins like Essential Blocks For Gutenberg, you can add featured posts in no time.
🌟 Method 1: Add Featured Posts To WordPress With A Plugin
You can easily add featured posts to WordPress using a plugin. And, Essential Blocks For Gutenberg, the ultimate Gutenberg block library plugin, could be your best option here. Essential Blocks for Gutenberg is a feature-packed free block plugin for WordPress. It comprises uncountable unique blocks, features and functionalities, and many more things that a WordPress enthusiast may never have thought of.

Among 40+ unique blocks, a block called 'Post Grid' is the block that can help you to add featured posts to your WordPress site easily and interactively. The block comes with a lot of customization possibilities. We'll show you a step-by-step guide below.
Step 1: Install & Activate Essential Blocks For Gutenberg
First, you need to install and configure Essential Blocks For Gutenberg to add featured posts to WordPress. It's super easy to do. Follow this guide on how you can install and configure without any hassle.
Step 2: Enable Post Grid With One Click
Once you install and activate the plugin successfully, you'll get a section named Essential Blocks on your WordPress dashboard. Upon clicking on it, you'll see the Essential Blocks 'Settings' option. Click on 'Blocks', turn on the 'Post Grid' toggle, and hit the 'Save' button. You're just a few more steps away from adding featured posts to WordPress.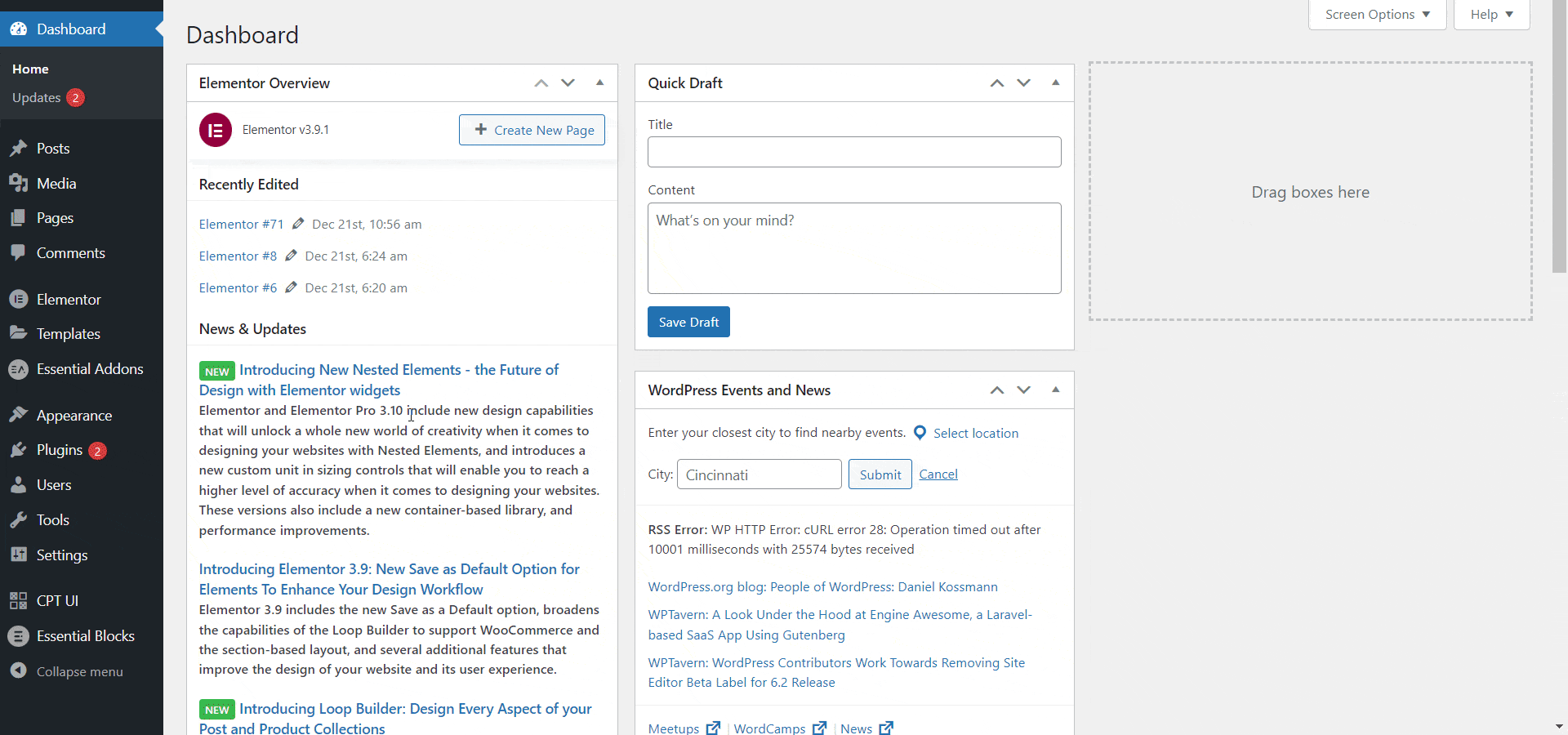 Step 3: Create A Category For Featured Posts
Create a category name as Featured Post so that when you write and publish a new blog, you can select your post's category name easily. Navigate to Posts → Categories, fill in the Name, Slug, Parent Category, and Description and click on 'Add new Category'.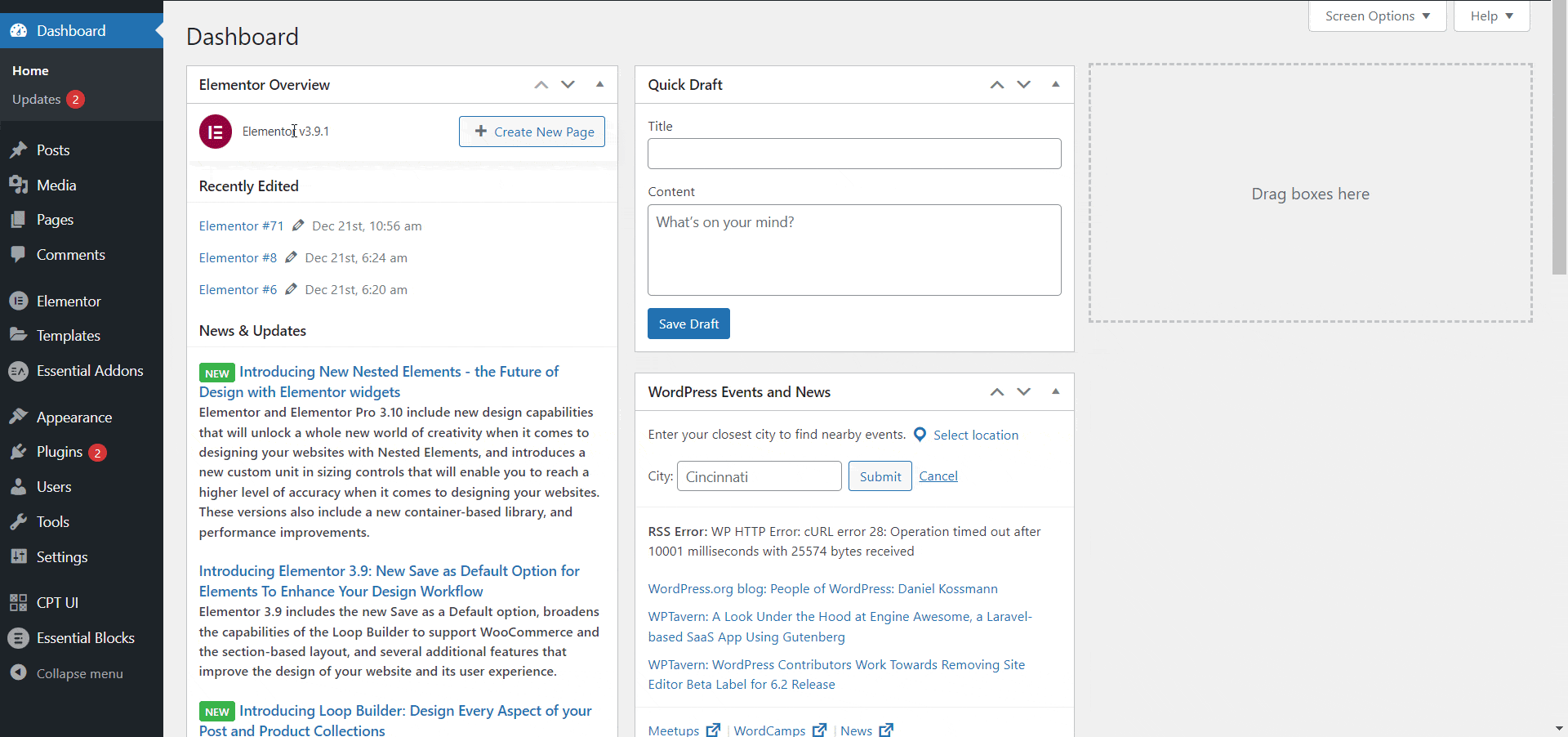 Step 4: Include Your Blog Post In Featured Post
Now create a new post that you want to be in your Featured Posts list. Once you are done with writing your post, click on the left corner + icon, search and select the Post Grid block of Essential Blocks, and finalize the category of your post.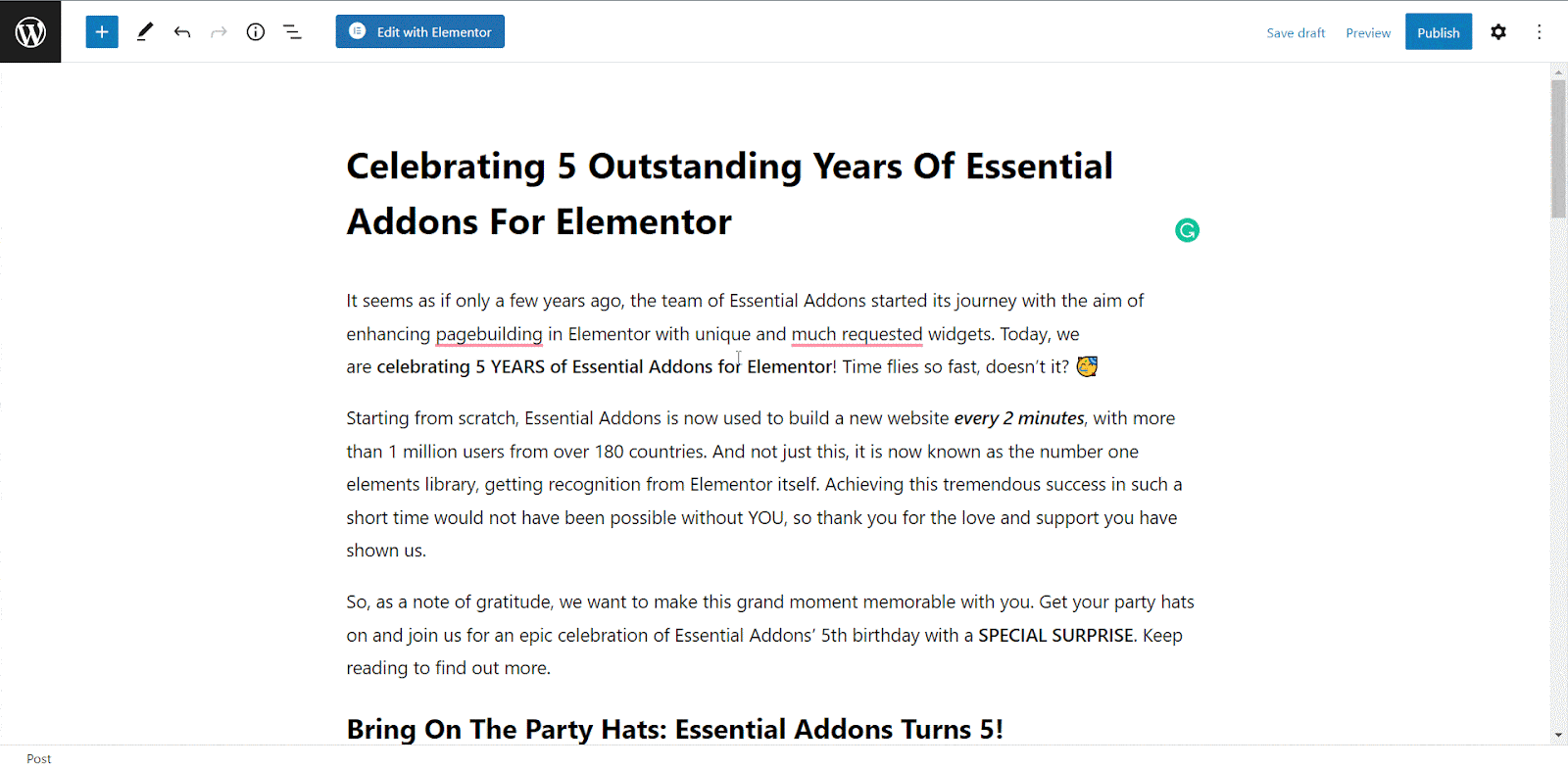 Since you select the Featured Post category, this particular blog post will be available on your featured posts lists.
Step 5: Style & Customize Your Featured Posts As You Want
Now comes the customization part. With the EB post grid block, you can customize your featured posts in many ways. Click on the top right Block section to get three subsections (General, Style, Advanced) of it.
Each section comes with a lot of customization possibilities such as margin/padding setup, typography, background color, border and shadow, transition styles, and many more to make your featured posts lists more attractive than Gutenberg's default process.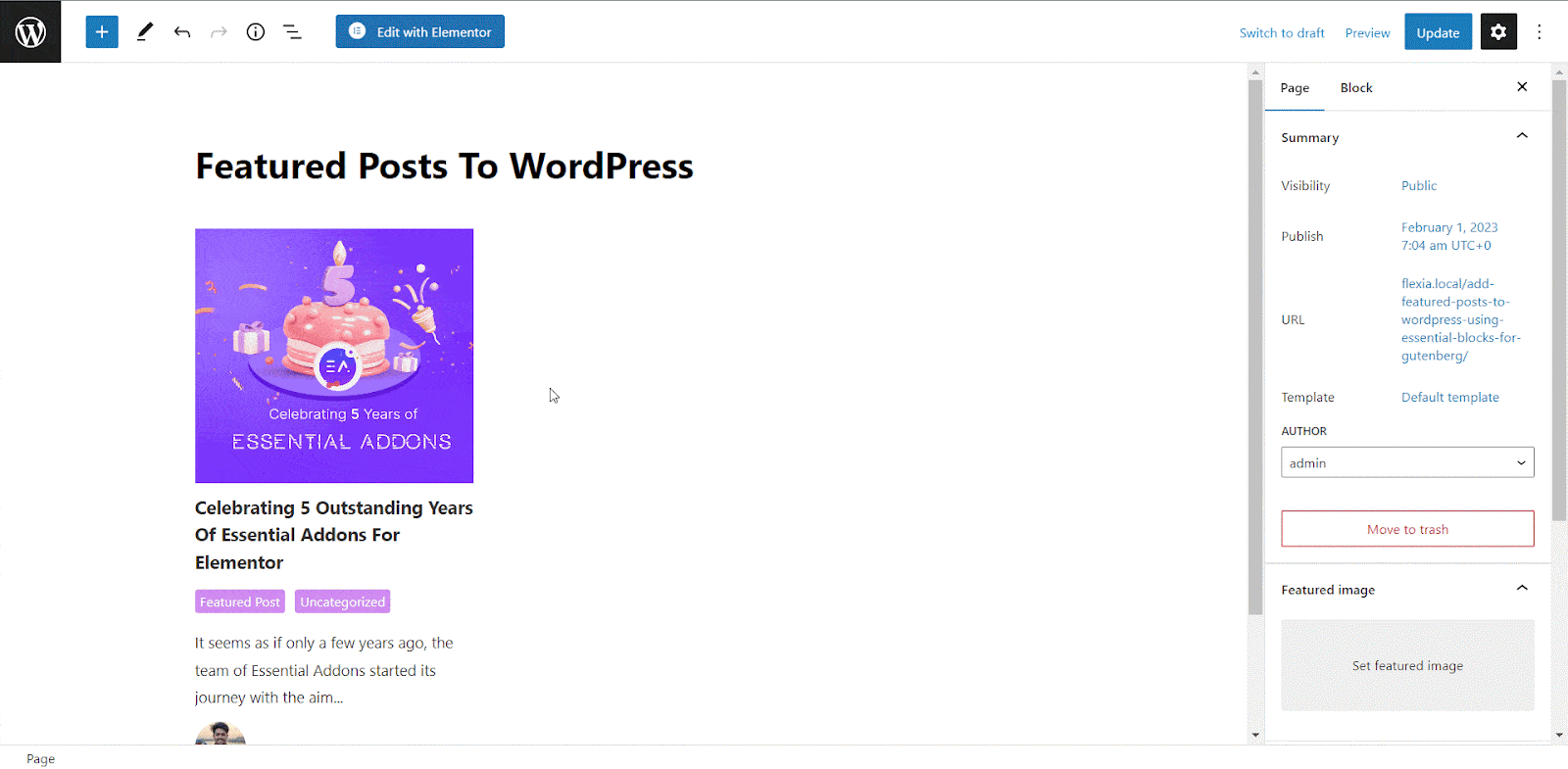 Get started with Essential Blocks For Gutenberg today and enhance your website-building experience to the utmost with its countless, flexible customization features and advanced functionalities.
🌟 Method 2: Add Featured Posts To WordPress Manually (Without Plugin)
If you don't want to go with installing a plugin to add featured posts to WordPress, the manual process is available for you. But keep in mind, it might be time-consuming as you need to do a lot of things. And usually, the manual process takes time longer than using a plugin.
Besides, with the plugin,  you can have a lot of design and customization possibilities that are unfortunately missing in the manual process. Let's have a step-by-step ride to the without-plugin process.
Step 1: Insert The List Or Paragraph Block In Gutenberg
First, create a new or open any existing page where you want to display your featured posts. To create a new page from your WordPress dashboard, navigate to Pages → Add New. Once you're on the page, find the '+' button from the top-left corner of your editor screen to add a new WordPress block.
Upon clicking on that '+' icon in the last step, a list of blocks will appear. Based on how you want your posts to appear, you can choose either the Paragraph or the List block. However, we'll show you both as examples. First, let's start with List Block.
Click on the List Block when it appears on the block list and drag it to the position where you want. Then simply link to the blog posts that you want to display in your featured posts section.
That's it! Now repeat the same process each time you add feature posts using Gutenber's List Block.
You can also use the 'Paragraph' block in Gutenberg to display your featured posts. For using the paragraph block, the process will remain the same except for one slight change. That is, when the block list appears, you need to select Paragraph Block instead of List Block. And the rest of the process is the same as List Block.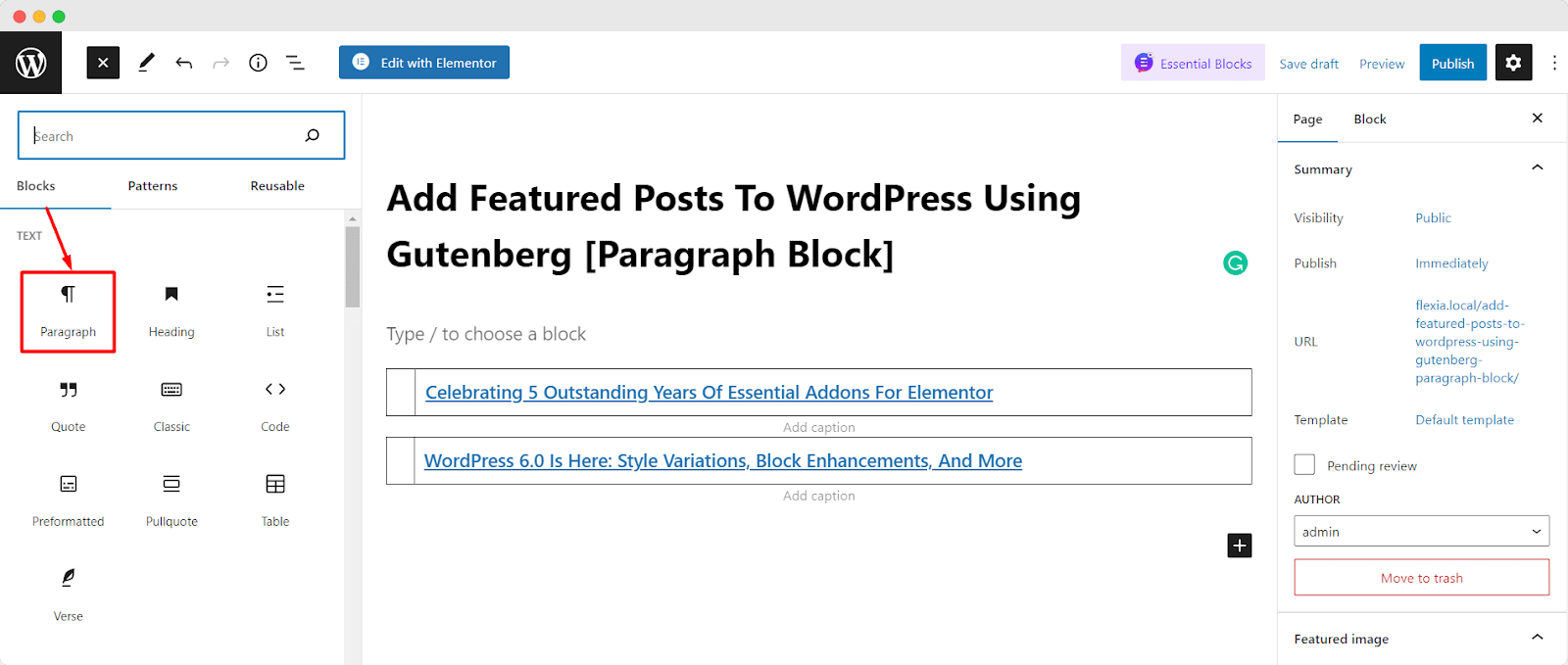 Step 2: Group And Create Reusable Blocks In Gutenberg
Your featured post is done and ready to publish. What if you want to use this featured post list on any other pages? Do you recreate the featured post list each time for individual pages? Obviously, it'll cost you extra time. The solution can be to save it as a reusable block so that you don't need to recreate it again and again.
And for doing that, just click inside the box, select the three-dot menu, and select Create Reusable Block from the resulting popup options.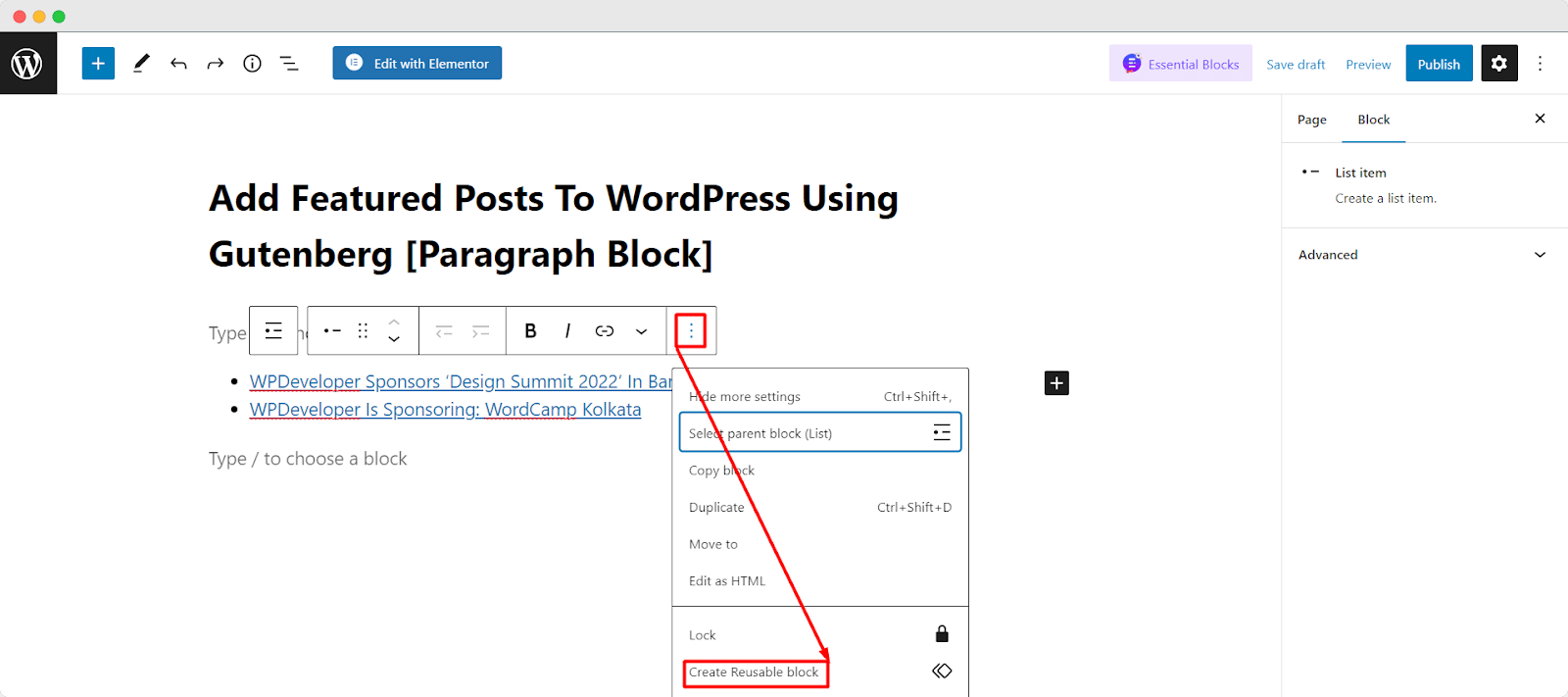 Now name the reusable block and click on Save. From now on, whenever you want to add this featured post on any page, you'll get this block from the list.
There you have it all. Even though adding featured posts to WordPress using Gutenberg is easy and simple, it has some drawbacks. Let's see those drawbacks and the solution to getting rid of them.
🎯 Add Featured Posts To WordPress & Showcase Your Best Content
In order to get your key content in front of users, no matter what kind of website you run, you need to make sure that it is visible to them. Moreover, lists of the most important articles, tutorials, news, and information on your website can drive traffic and page views, plus improve your site's user experience. All these things you can get by adding featured posts on your WordPress site.
Thank you for sticking with us till this moment. We hope you enjoyed it, let us know your feedback in the comment box below. Plus, you can subscribe to our blog and join our Facebook Community to get more exciting tips, tricks, and news on Gutenberg.