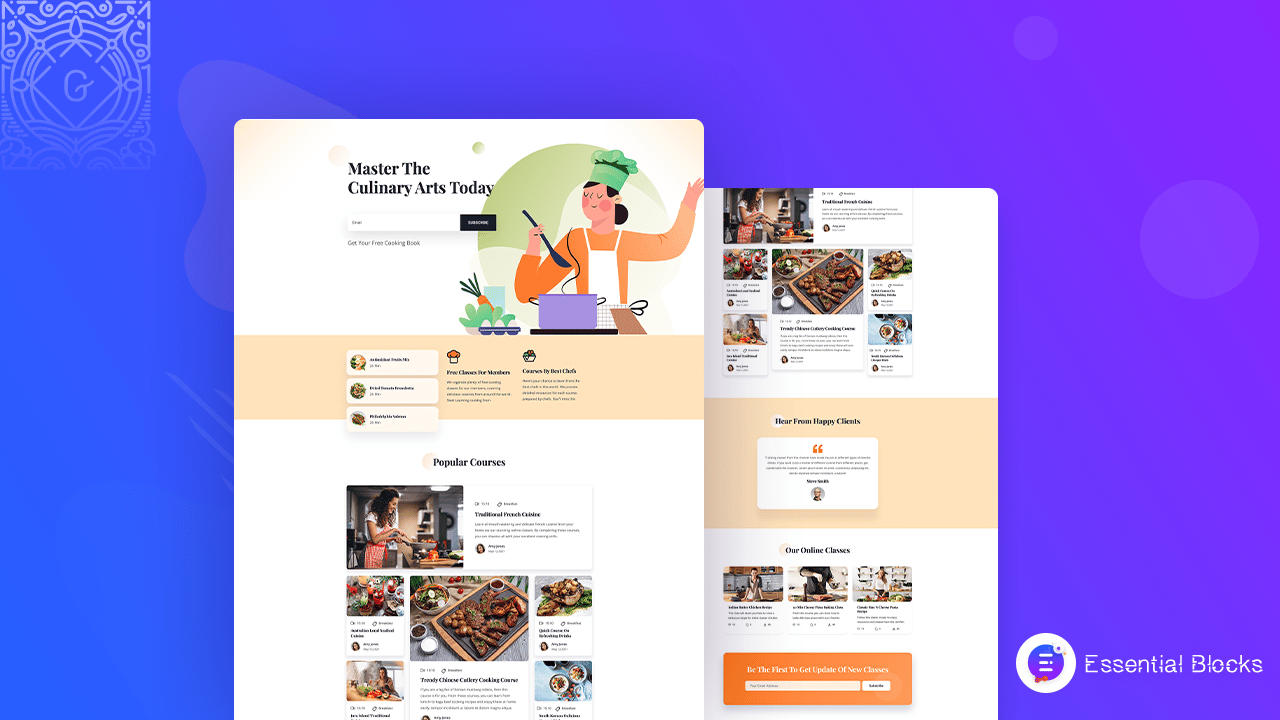 How To Create Cooking Website With Gutenberg Templates [Free]
When you want to turn your cooking passion into a business, creating a cooking website can be a good way to start. Moreover, if you are planning to create a website without coding, then WordPress is the best platform. Today we will show you how you can seamlessly create a cooking website all by yourself.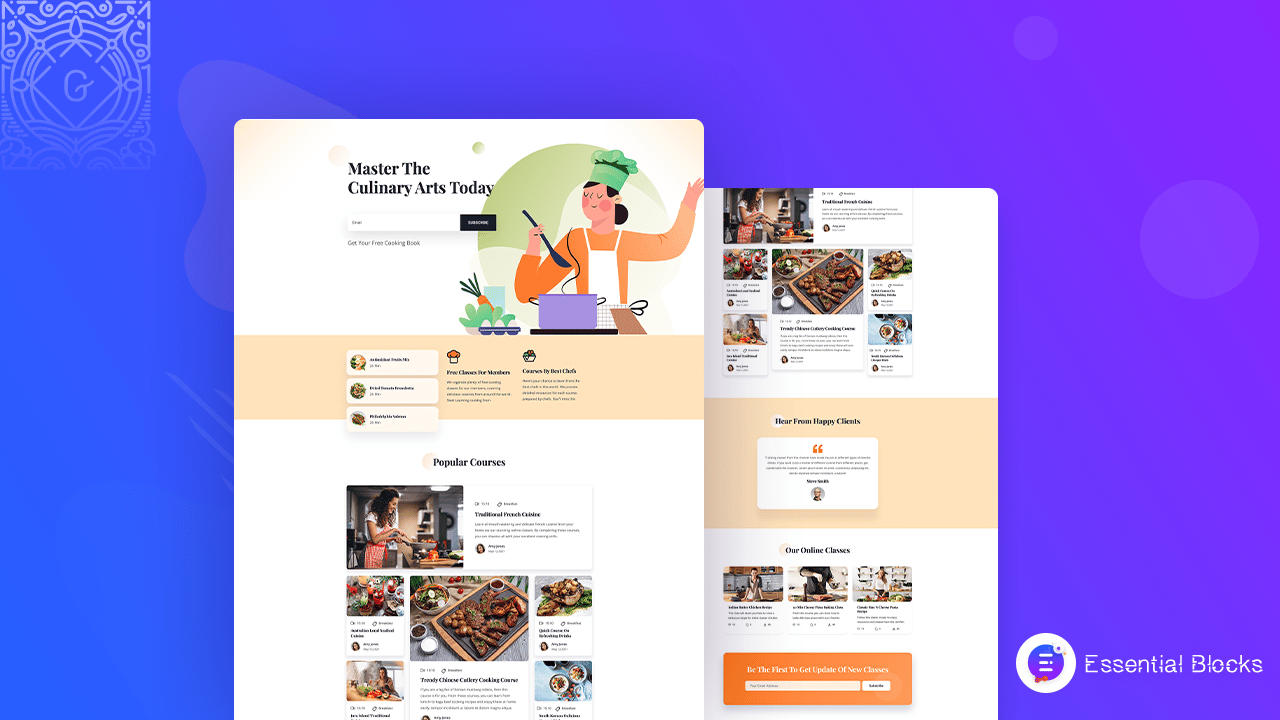 Cooking is a practice that many people enjoy as a hobby. Today's realities dictate that many cooking schools, chefs, and even amateurs share and provide their services via the internet, necessitating the creation of a well-designed website to deliver their great content. Because stunning cookery website templates will allow you to build a natural synergy and rock on the web with content this appealing on its own.
✅ Must-Have Things That Should You Keep In Cooking Sites
A cooking website can be used from a versatile perspective. You can use it as your food blogging site, share your cooking recipes, sell cooked food, cooking classes, culinary schools, and many more. No matter what you focus on your cooking site, there are some must-have things that you should keep. Here are they: 
1. Eye-Catching Call To Action Sections
If your goal is to run classes on your cooking website, then you must create a user flow that will guide your visitors to your classes. Similarly, if you plan to sell cooking foods on your cooking website, you must guide your visitor to purchase foods. And call to action sections is added to the site to pursue that purpose. So you must have a call to action section on your site in multiple crucial places to boost conversion.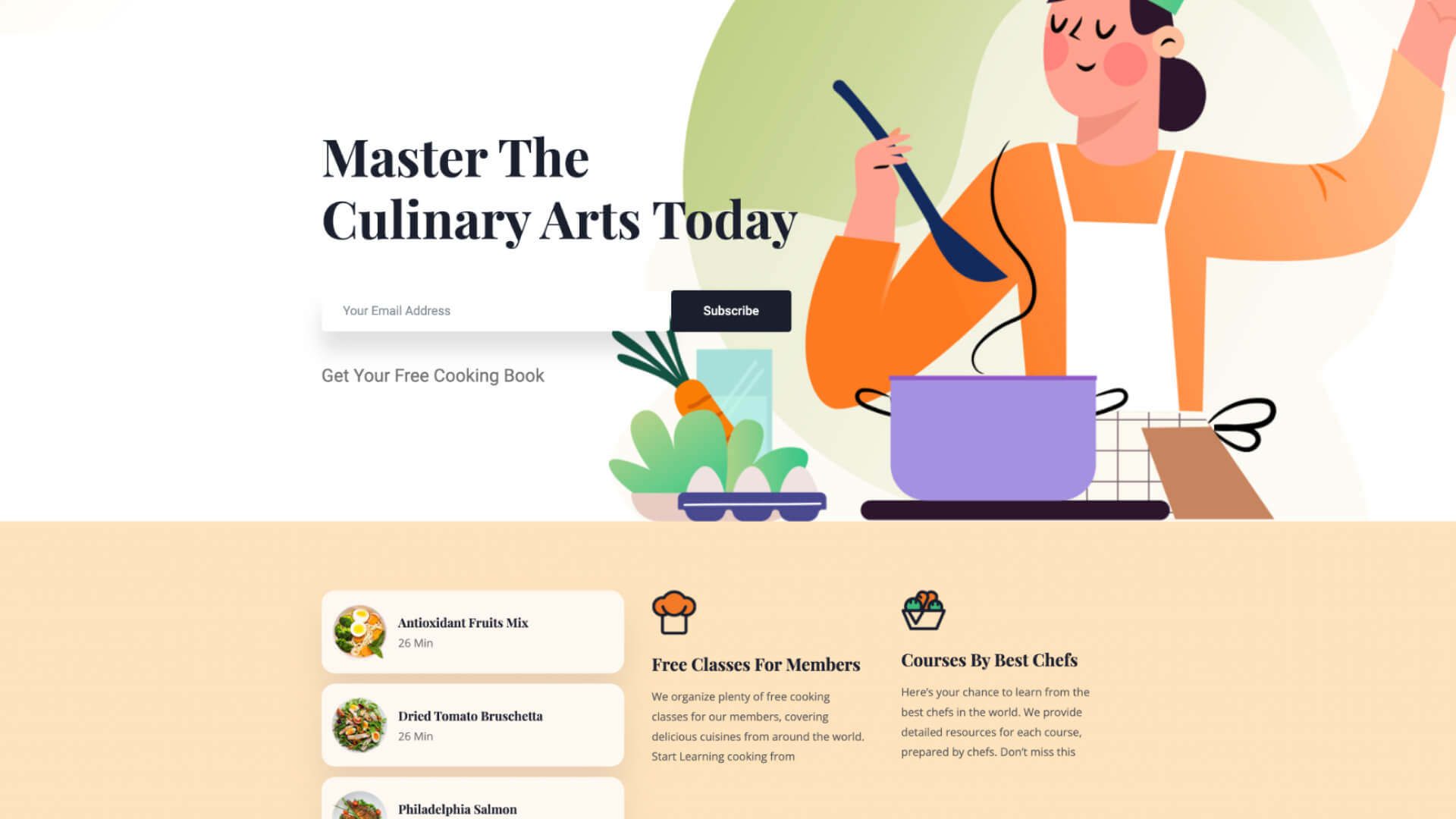 2. Have A Dedicated Gallery For Images & Videos
Food items images have another level of attraction, just like tastes. And when you are selling online, the way to attract your visitors is through images & videos. Mouth-watering images of foods will trigger your customers and skyrocket sales. This is why you must have a stunning gallery to showcase food images, cooking videos, etc. 
3. Display Top Cooking Reviews Attractively
One of the tested & proven ways to convert site visitors into customers is showcasing reviews and ratings. By recent statistical data, almost 79% of customers make their buying decision by reading reviews. So you should emphasize collecting reviews from satisfied customers and display them on site beautifully.
4. Showcase Live Updates From Social Profiles
Nowadays, social media platforms have become essential marketing tools. They help you to generate leads, increase sales, create a communication bridge with customers, and many more. As you are creating a cooking website, you can embed Facebook, YouTube, Instagram, etc profile to share the latest updates on the website. 
PRO tip: To embed social profiles on your cooking website without coding, go for EmbedPress, the most popular embedding plugin for WordPress.
5. Direct Way To Communicate With You From Site
When you are maintaining a physical store, you are bound to maintain store opening and closing times. While you are maintaining a cooking website, there is no restriction! And most importantly, by creating a contact page or form you can always keep connecting with your customers. It will also help you to nurture leads and turn them into regular customers.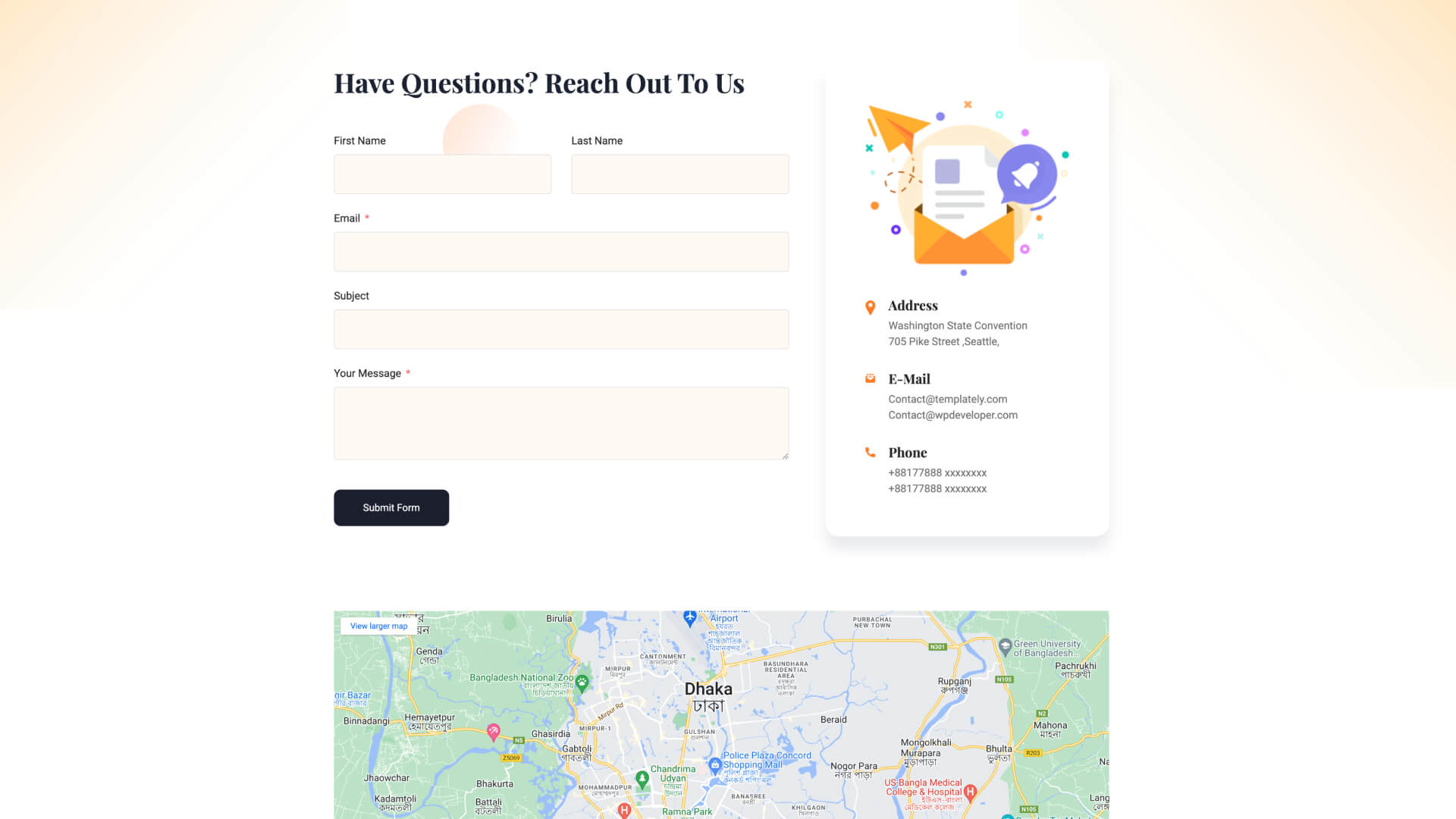 🚀 Gutenberg Makes Creating WordPress Websites Seamless
We all know that WordPress is one of the best platforms to create a website without coding. There are so many page builders that you can choose from and start creating a cooking website! Then why should you create a cooking website in Gutenberg?
Gutenberg is the default WordPress editor at the moment and gaining popularity day by day. Newer WordPress updates have brought so much flexibility to Gutenberg that, apart from using it for blog writing, you can create an entire cooking website easily.
When using Gutenberg to create a cooking website, you don't have to install additional page-building heavy plugins. It saves spaces in your server. Thus your website loading speed will be super-optimized and light-weighted.
Another benefit of using Gutenberg for creating a cooking website is it is totally FREE. so you can create stunning cooking websites without costing a single penny. Also, Gutenberg offers versatile patterns that will help you to create stunning content placeholders.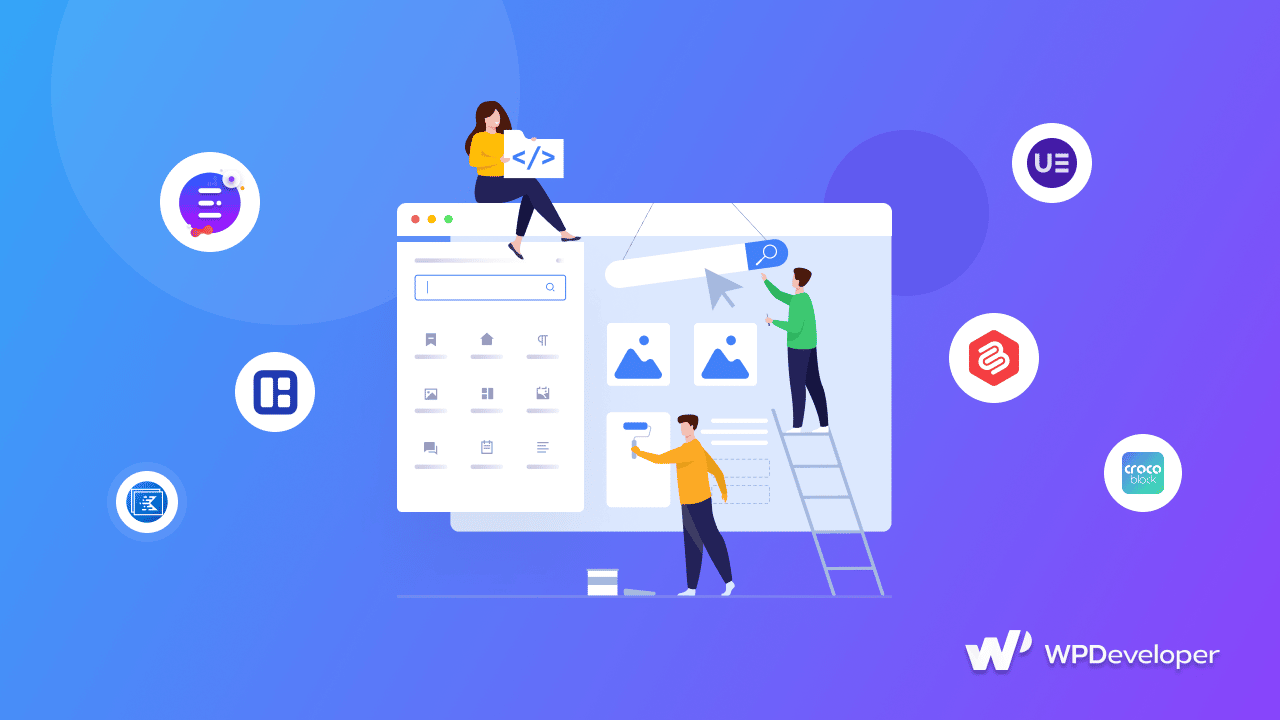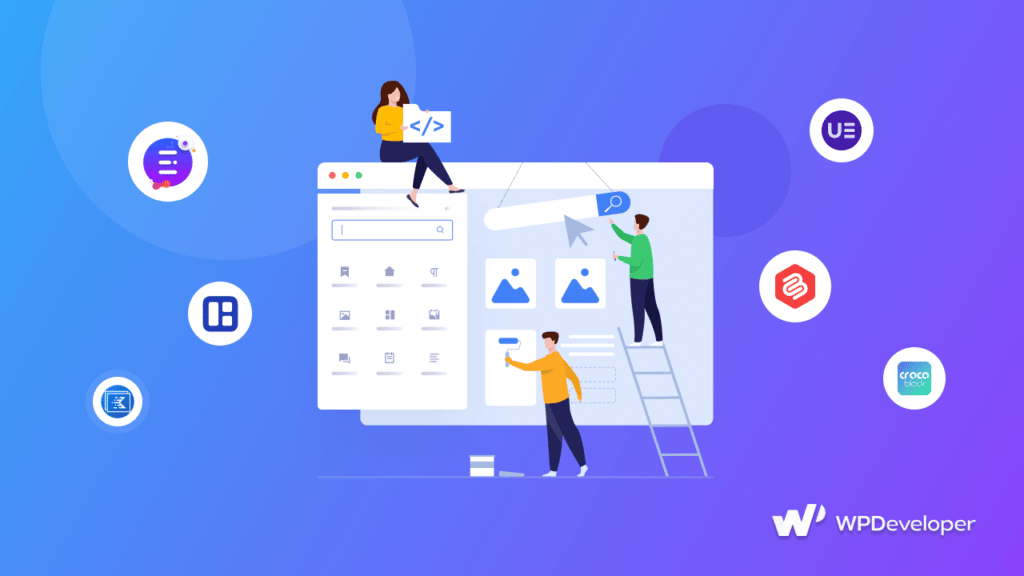 Moreover, there are so many renowned Gutenberg libraries available. Where you can find Gutenberg templates of vivid styles that will help you to create stunning cooking websites. Using Gutenberg templates, you can easily skip the designing chores and easily get an engaging appearance for a cooking website.
3 Best Free Cooking Gutenberg Templates that You Must See
Templately, Starter templates, Sparkle, etc are the most popular Gutenberg libraries to get ready templates. Based on popularity, design, and least plugin dependency, we have hand-picked the 3 best cooking Gutenberg templates you can choose for your website. Let's check them out. 
Bitesize – Cooking Class Site Template Gutenberg
Bitesize is a stunning Free Gutenberg website template set for cooking blogs, cooking classes, online bakery classes, recipes, cooking schools, culinary schools, food & chef blogs, chef portfolios, and more. It has a very appealing design that is very easy to customize. The Bitesize template collection is compatible with all popular browsers and loads quickly on any device.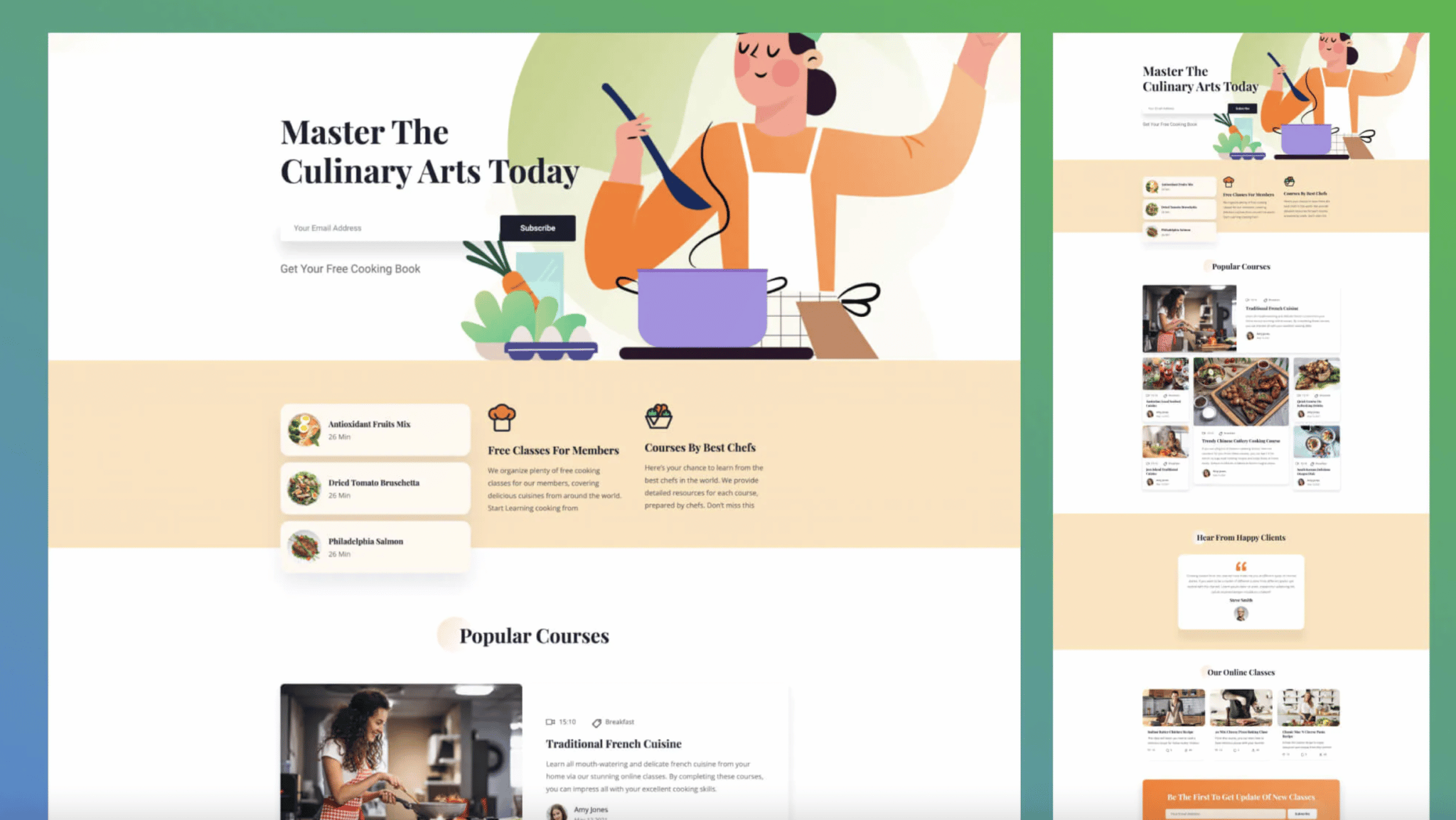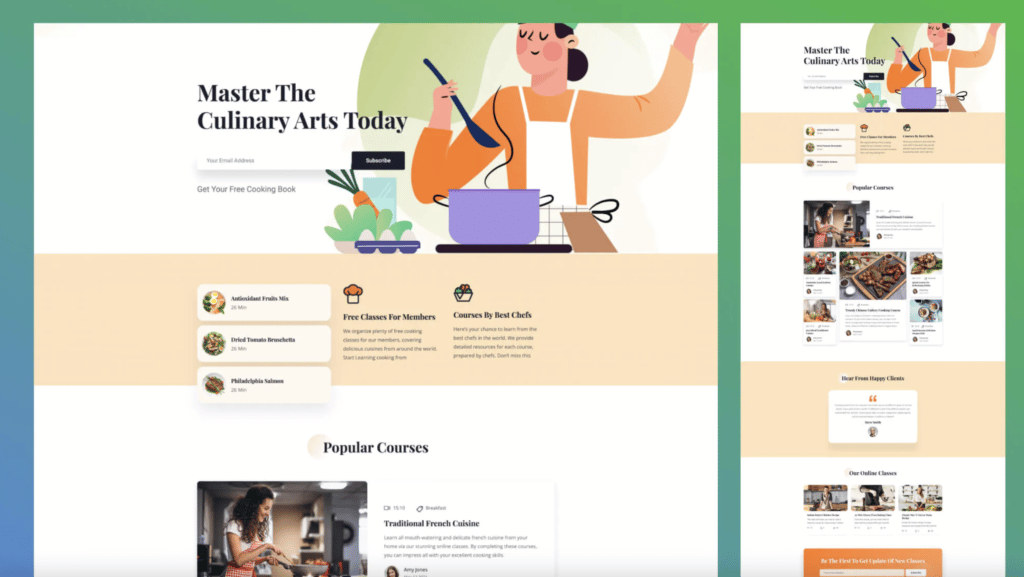 It comes with four ready-to-use template pages for creating a comprehensive website:
Home Page
Schedule Page
About Us Page
Contact Page
Bekary 1
Bakery 1 is a free Gutenberg Food template of GutenbergHub, Full Page Templates, and Restaurant Templates. It's entirely customizable, mobile-friendly, and simple to use. The nicest part is that it's easy to copy and paste onto your website.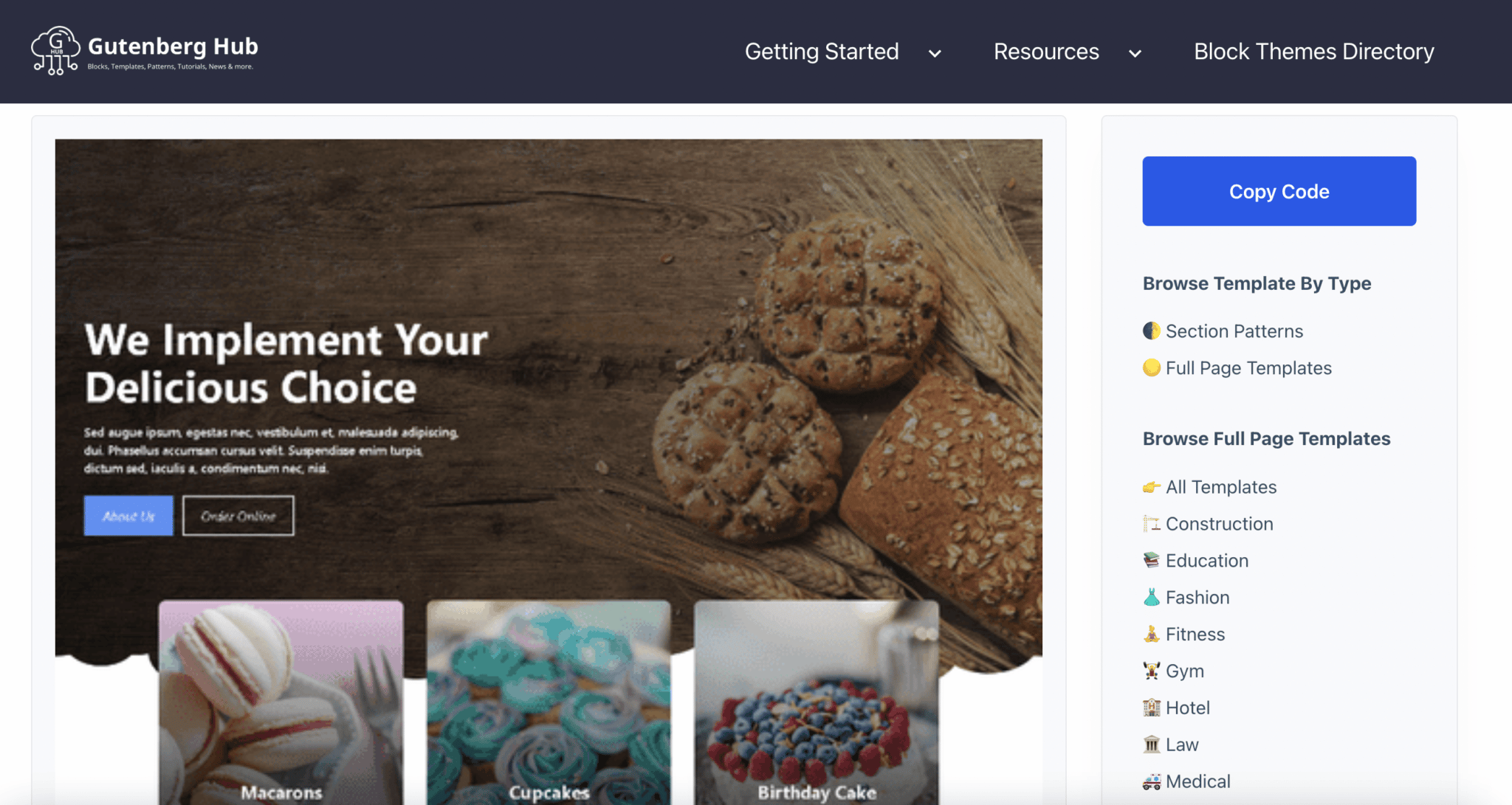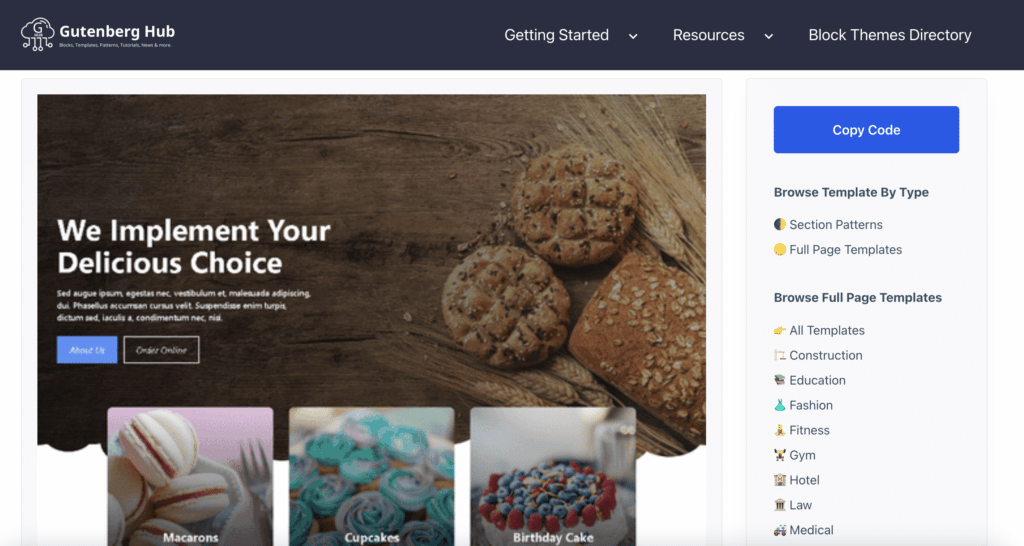 A large range of WordPress block patterns can be found in our Gutenberg templates library. More Food, Full Page Templates, and Restaurant Templates may be found here.
Restaurent 2
GutenbergHub's Restaurant 2 is a free Gutenberg Food, Full Page Templates, Restaurant Template. It's entirely customizable, mobile-friendly, and simple to use. The nicest part is that it's easy to copy and paste onto your website.
A large range of WordPress block patterns can be found in our Gutenberg templates library. More Food, Full Page Templates, and Restaurant Templates may be found here.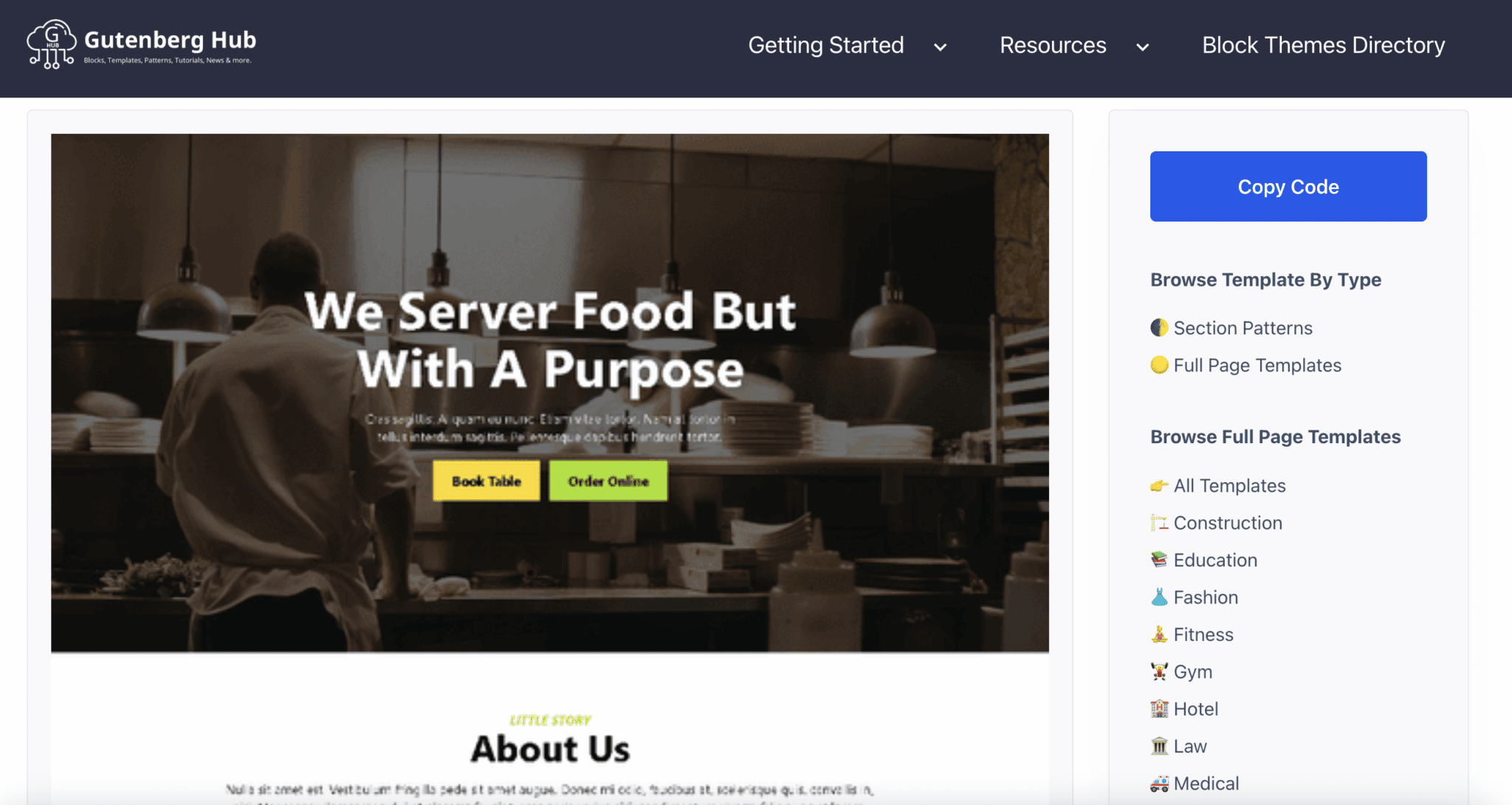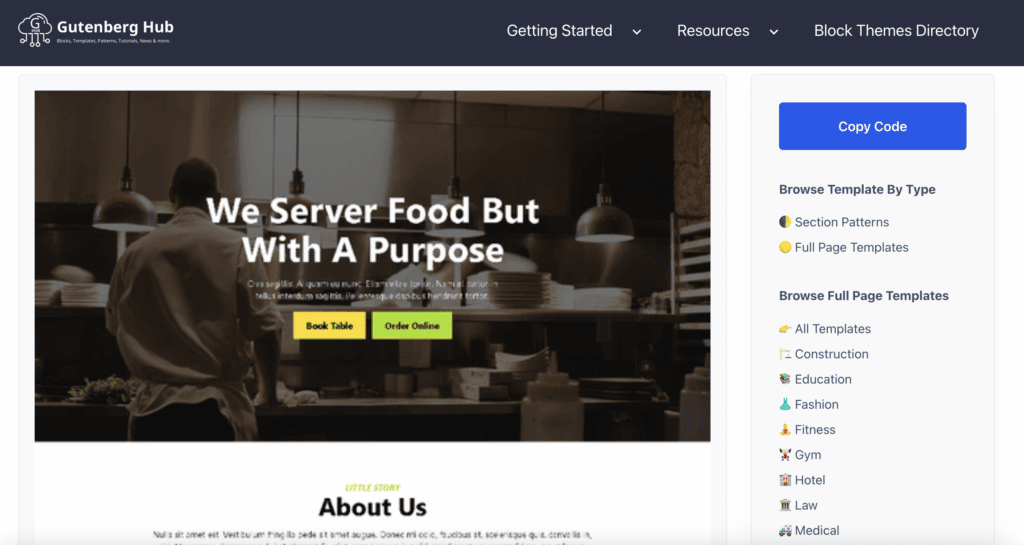 Step-By-Step Guideline: How To Create Cooking Website In Gutenberg
Time to check out how you can create your cooking website using stunning Gutenberg free templates. For the tutorial purpose, we are going to use Bitesize, a cooking class site template Gutenberg from Templately. Here is the step-by-step guideline:
Plugins You Need To Activate
For multiple functionalities, templates have a dependency on multiple plugins. As we are using the default WordPress editor, Gutenberg, so we won't install additional editors or page builders. Let's check out the list of plugins that you will need to use Bitesize template pack:
📌 Templately: Template is the most popular WordPress template cloud with 2k+ ready templates. Bitesize template pack belongs to the Templately template library. So, install & activate Templately on your site.
📌 Essential Blocks For Gutenberg: Most of the Templately templates have dependencies with Essential Blocks. So does Bitesize. So, you have to install & activate Essential blocks on your site as well.
Step 1: Insert Your Chosen Cooking Template In Gutenberg
Open a new page in Gutenberg from your WordPress dashboard. Then click on the 'Templately' icon from the top. It will directly take you to the Templately template library. From there search for Gutenberg cooking templates.
Bitesize template will appear on the popup. You can explore the template outlook by clicking on the 'Preview' button. At the same time, you can check the responsiveness of the template.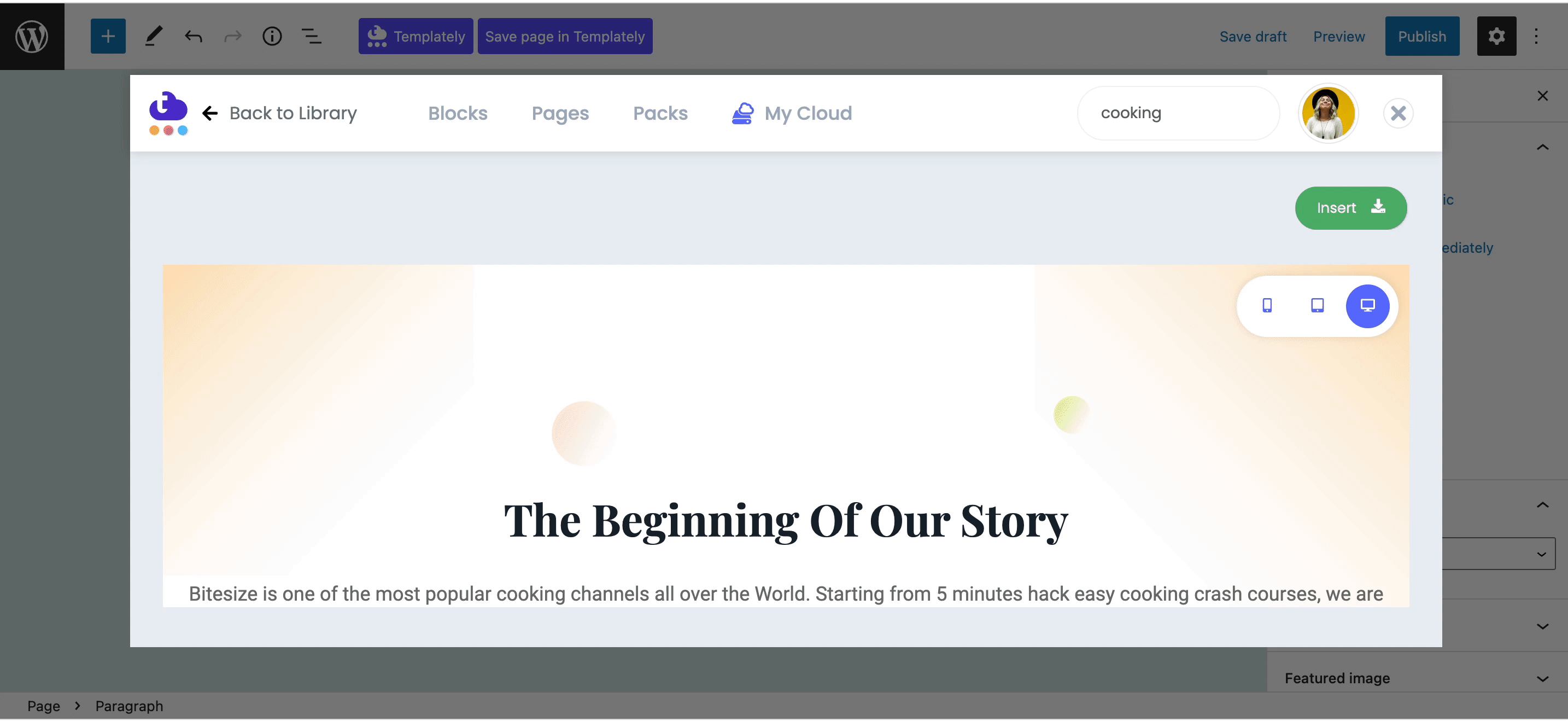 To choose the template for your cooking website, click on the 'Insert' button. It will be instantly added to the page. This is what the template will look like: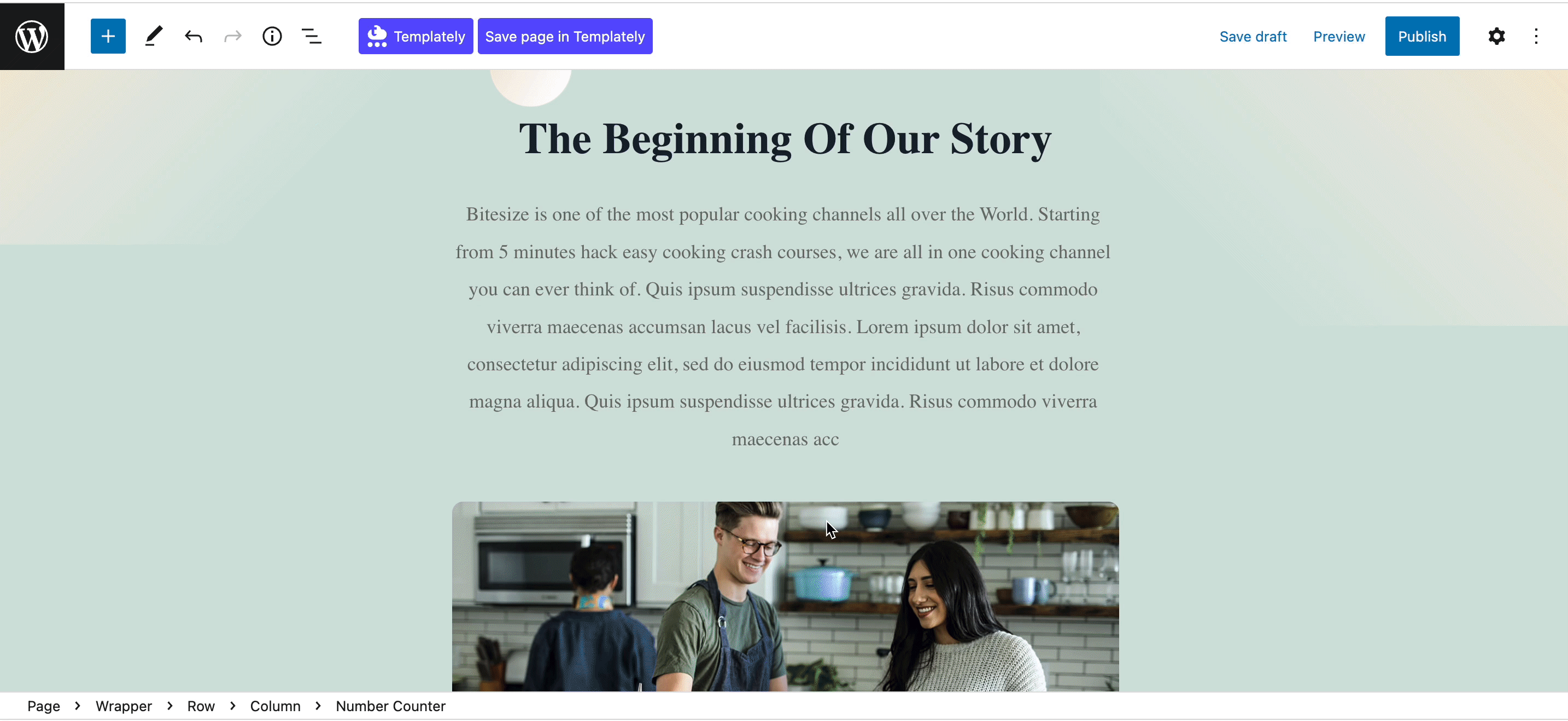 Step 2: Personalize The Website Appearance
Templately templates are created in such a way that you can directly use them for your cooking website. Though aligning with your brand color website logo, you have to customize the colors. You have to upload your own cooking photos videos, texts, etc one by one. To change a particular section's content, click on the block. The editor section will open on the left sidebar. From there you can customize color, size, margin, padding, etc.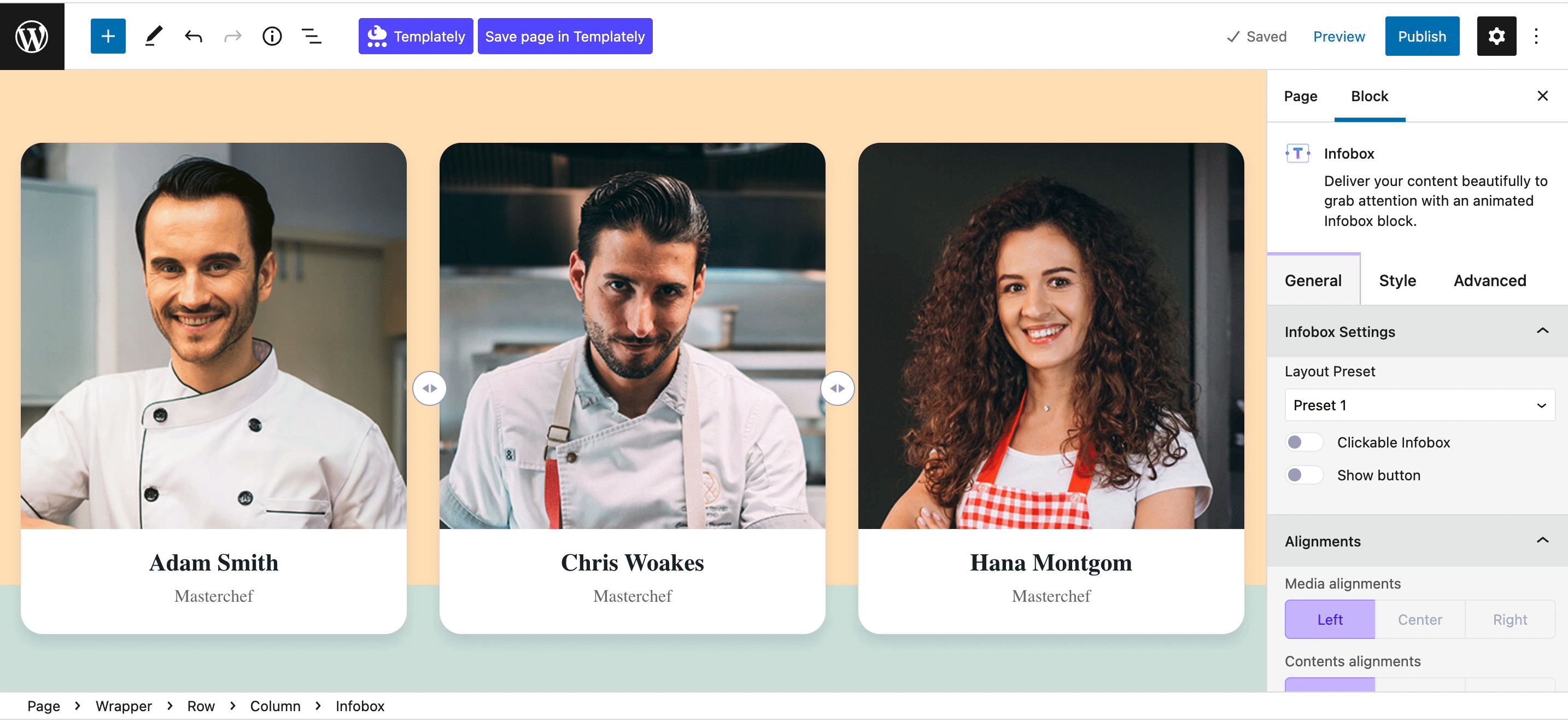 Step 3: Save Your Designs In Templately MyCloud
One of the exclusive features of Templately is you can save your customized designs and store them for later use. This is called 'MyCloud'. To save your customized designs, right-click on the section then click on the 'Save page in Templately', the design will be instantly saved to your Templately profile. You can use the saved design on other pages as well.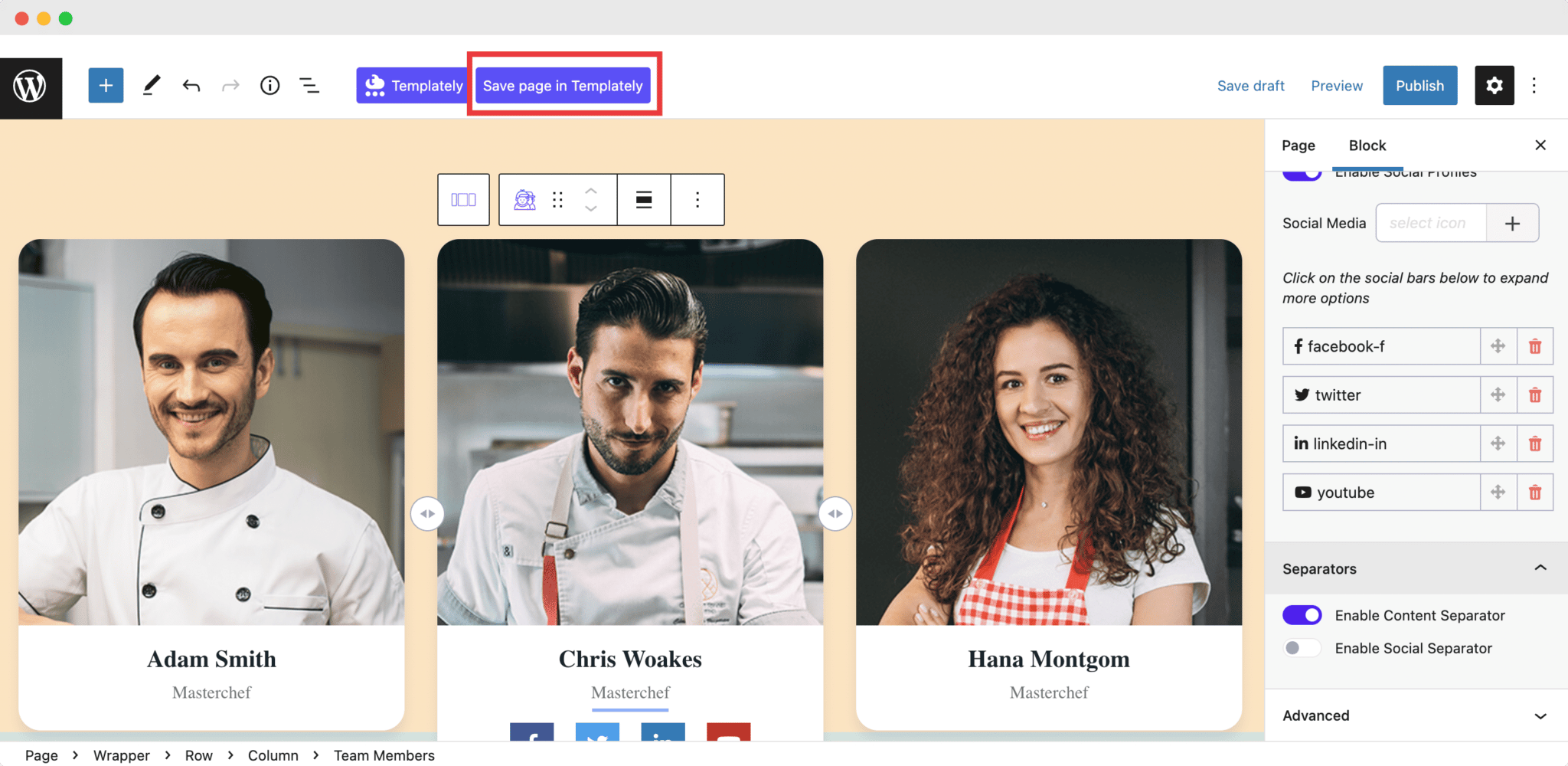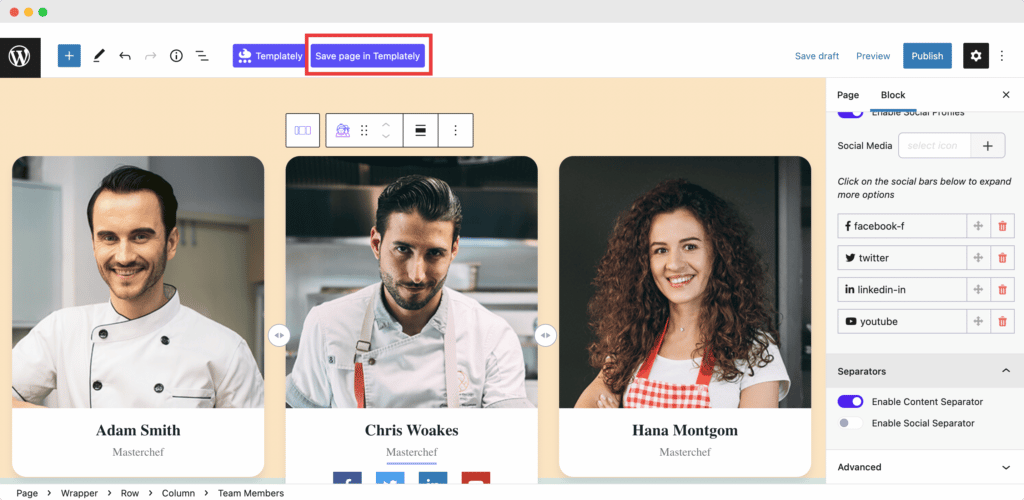 🎉 Publish Your Own-Crafted WordPress Cooking website
After making all the changes click on the 'Publish' button. That's it! This is how easily you can create your own cooking website using the Bitesize Gutenberg template within 5 minutes.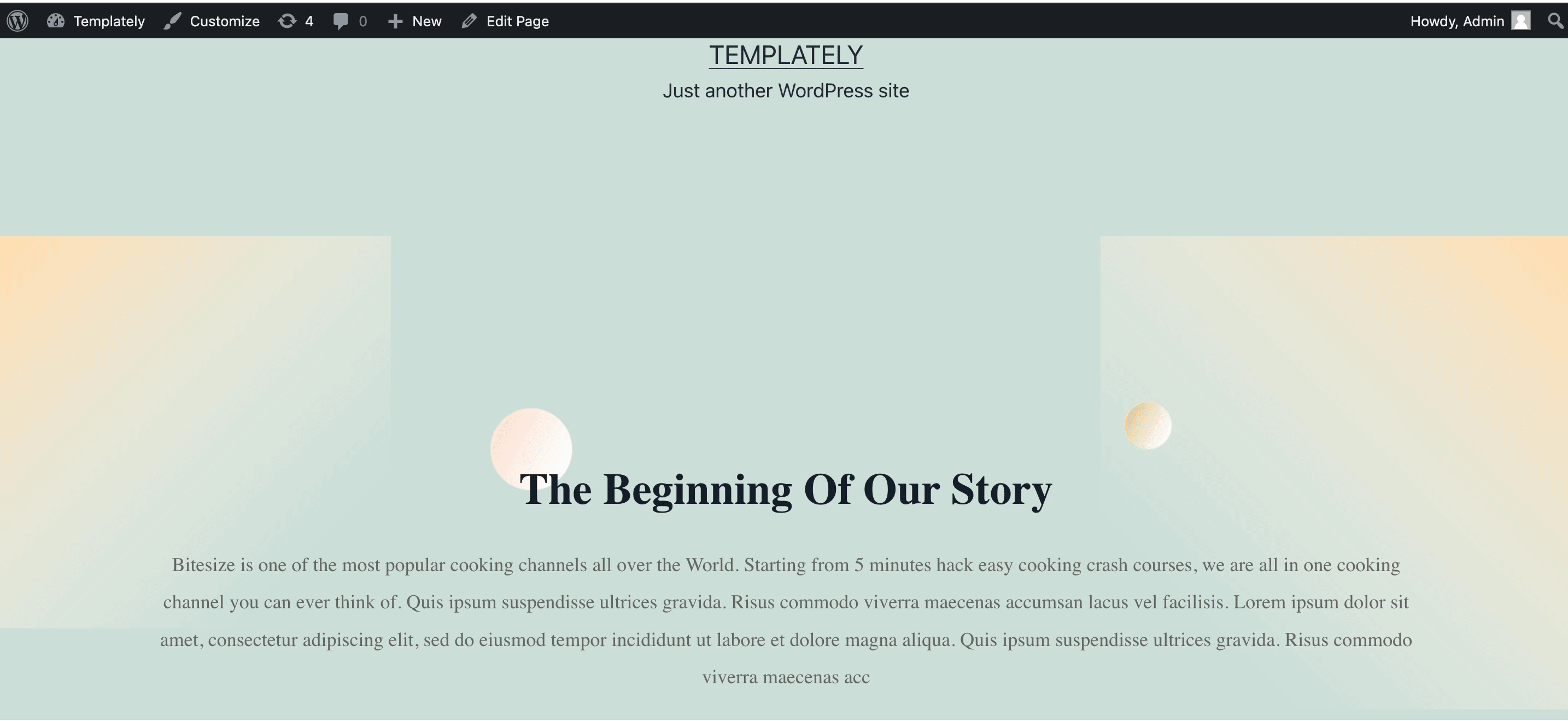 Start Growing With Your Cooking Websites
This is how Templately Gutenberg templates help you to create your own cooking website for free without knowing a single line of code. You don't have to be tech-savvy to create cooking sites in Gutenberg. Hopefully, you have enjoyed this tutorial. If you want to get more of these Gutenberg tutorials, subscribe to our blog.