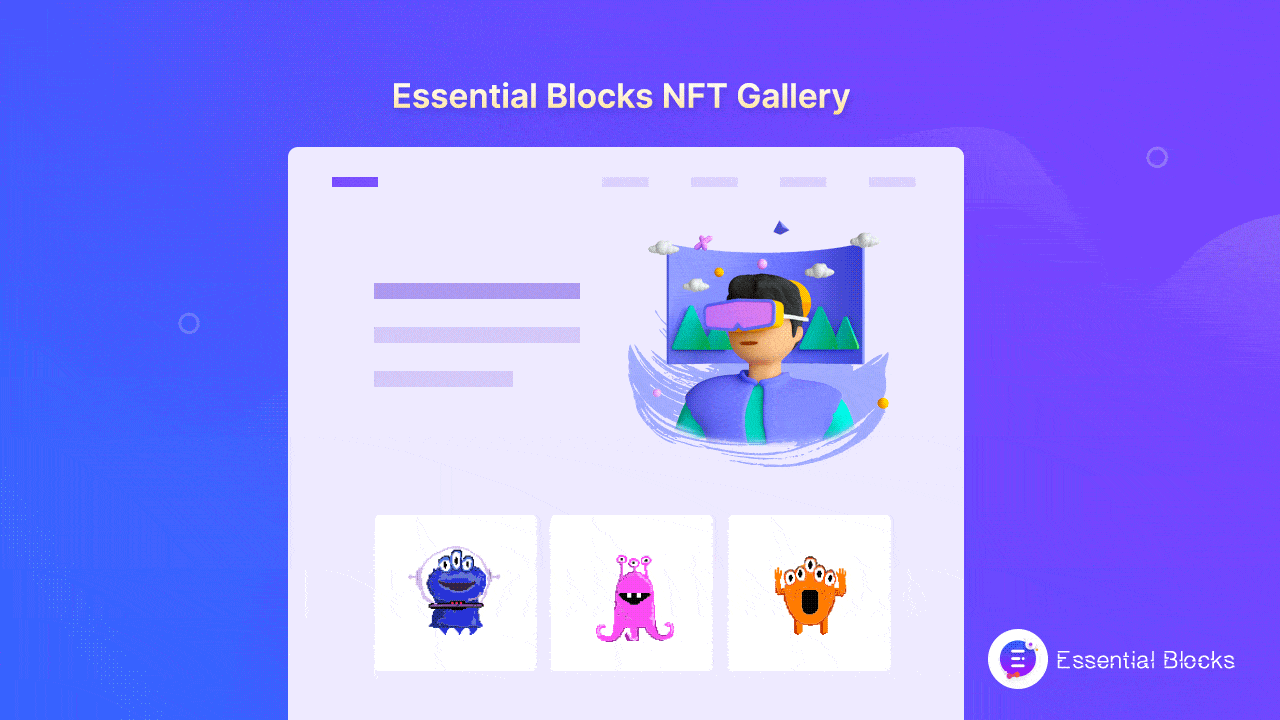 How To Create A WordPress NFT Gallery Website In Gutenberg?
If you've been keeping up with the latest technology news, you've probably come across NFTs (non-fungible tokens). The world of Non-Fungible Tokens (NFTs) is giving artists, designers, and collectors a novel approach to acquiring and trading digital products. If you want to enter the NFT industry, then you're in the right place. Today, we are going to show you how you can create a NFT Gallery website in Gutenberg, using Essential Blocks.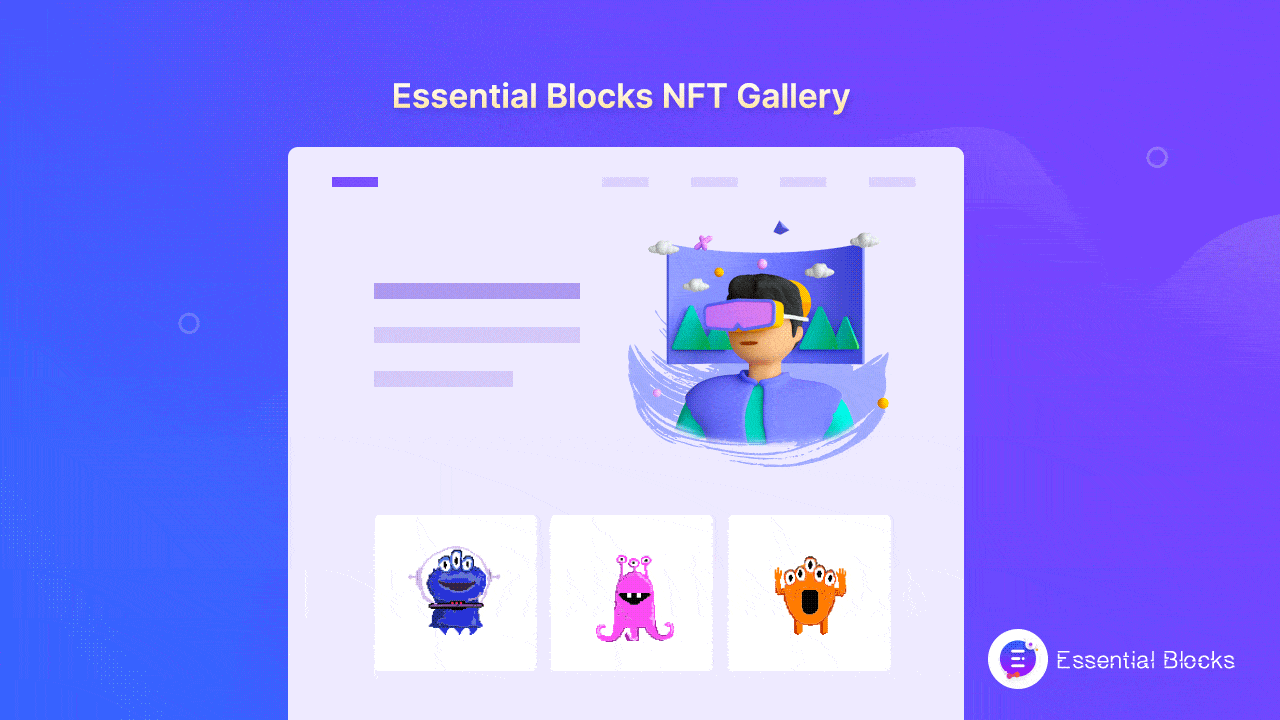 What Is A NFT Gallery & How Does It Work?
NFTs (non-fungible tokens) are digital or physical assets that cannot be duplicated. Each item is a separate, individual asset that cannot be exchanged for or replaced by another version. These images are stored in a gallery with proper categorization.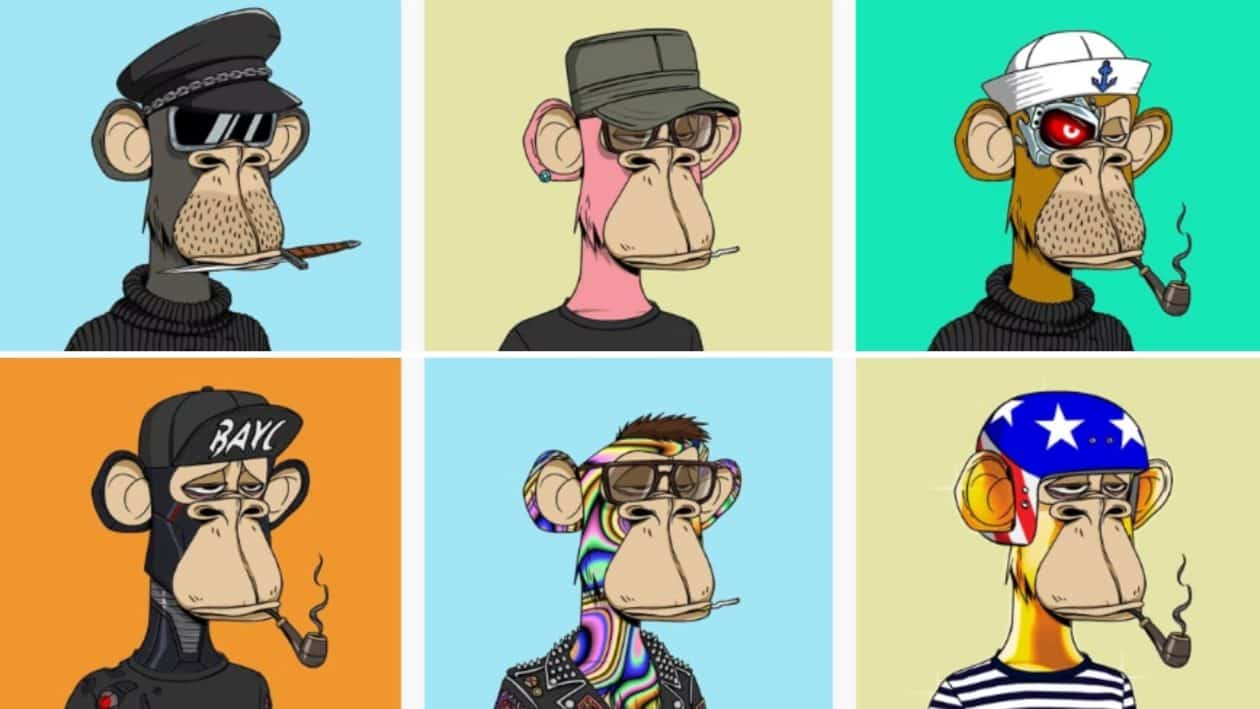 NFTs are decentralized and stored via services such as the InterPlanetary File System and blockchain technology. As a result, no one can remove the assets. This protects the owner's rights and makes the asset's attributes and history public for anyone to view.
The blockchain's programmability enables NFT developers to carry out various operations for their items. Smart contracts ensure the token's actual meaning. Once coded, the specific rules are automatically implemented and cannot be changed.
Types Of NFTs In The Global Market
There are 3 primary types of NFTs that are widely popular in the market. Let's talk in detail about them.
Digital Artworks: A work of art (for example, a drawing, portrait, animation, or piece of music) can be turned into a digital file and published to the Blockchain platform using the associated token
Gaming NFTs: Allow gamers to hold numerous digital in-game assets. It could be a hero costume, a weapon, or even the protagonist themselves
Sports: Sports collectibles are another popular category of NFT. These can be used as digital trade cards
Pros Of Creating A WordPress NFT Website In Gutenberg
Non-fungible tokens are unquestionably a unique type of digital asset. As a result, it is reasonable to ponder the potential factors driving the value of NFTs, and the answer is plain in the benefits of NFTs.
Opportunity To Learn About Blockchain
Using blockchain technology to digitally signify ownership can increase the security of an investor's ownership of an asset. Blockchain technology can also make asset ownership more transparent.
Promotion Of Economic Possibilities
Until recently, the attention of NFT specialists has mostly been on their key traits. In today's world, NFTs have a wide range of applications in the field of digital content. The major reason for the viability of NFTs in the field of digital content is the industry's fragmentation.
Lead To Increasing Growth
The third and most essential benefit of NFTs is that they help to promote inclusive growth. NFTs can offer new pathways for inclusive growth for all participants by bringing content producers from various industries into one ecosystem.
How To Create Your NFT Gallery Website In WordPress With Gutenberg?
By using the NFT Gallery block from Essential Blocks for Gutenberg, you can easily create a NFT website on WordPress that can help you showcase your NFT items & collections without any hassle. Whether you want to display your NFT items, collections, or wallets, you can do it easily in a stunning gallery view with this Gutenberg block. 
See It In Action: How To Create A NFT Gallery In WordPress?
Watch this quick tutorial video, or follow the step-by-step guide given below to create your WordPress NFT Gallery website with Essential Blocks for Gutenberg.
Step 1: Install & Activate Essential Blocks For Gutenberg
Make sure you have installed and activated Essential Blocks for Gutenberg on your WordPress site. Essential Blocks comes with a modular control that can give you the freedom to enable or disable any block you want.
To activate the NFT Gallery block, navigate to Essential Blocks → 'Blocks'. Then, toggle to enable the block as shown below. After that, click on the 'Save' button.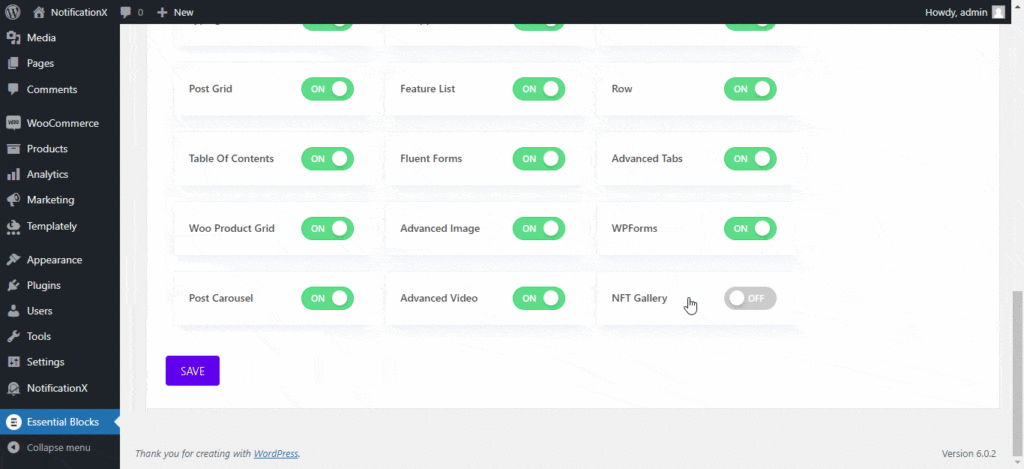 Step 2: Add NFT Gallery Block In Gutenberg
First, navigate to WordPress dashboard Page → 'Add New' and create a new or select the page if you already have a created one where you want to add NFT Gallery.
Now, open the page where you want to insert your NFT Gallery. Then hit on the '+' button and find the 'NFT Gallery' block. Click on the block to insert it into your web page.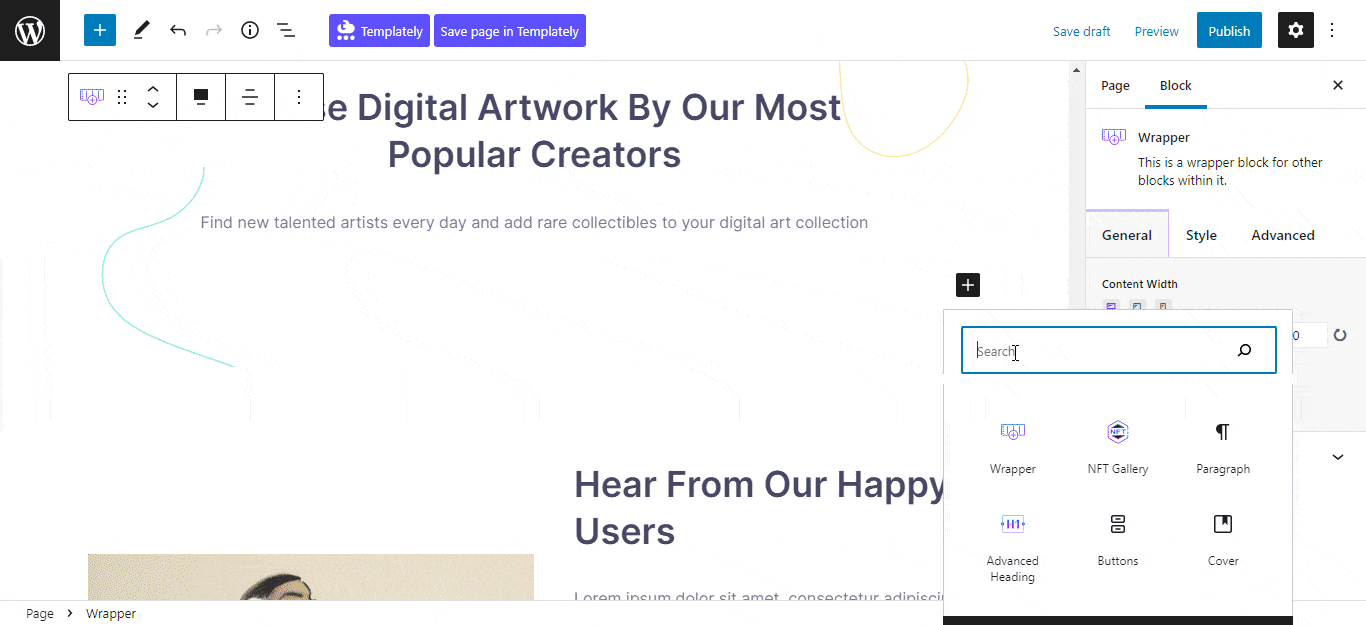 Alternatively, you can click on the '+' icon, search 'NFT Gallery' at the search bar and you will find the block there. Simply drag and drop the block as shown.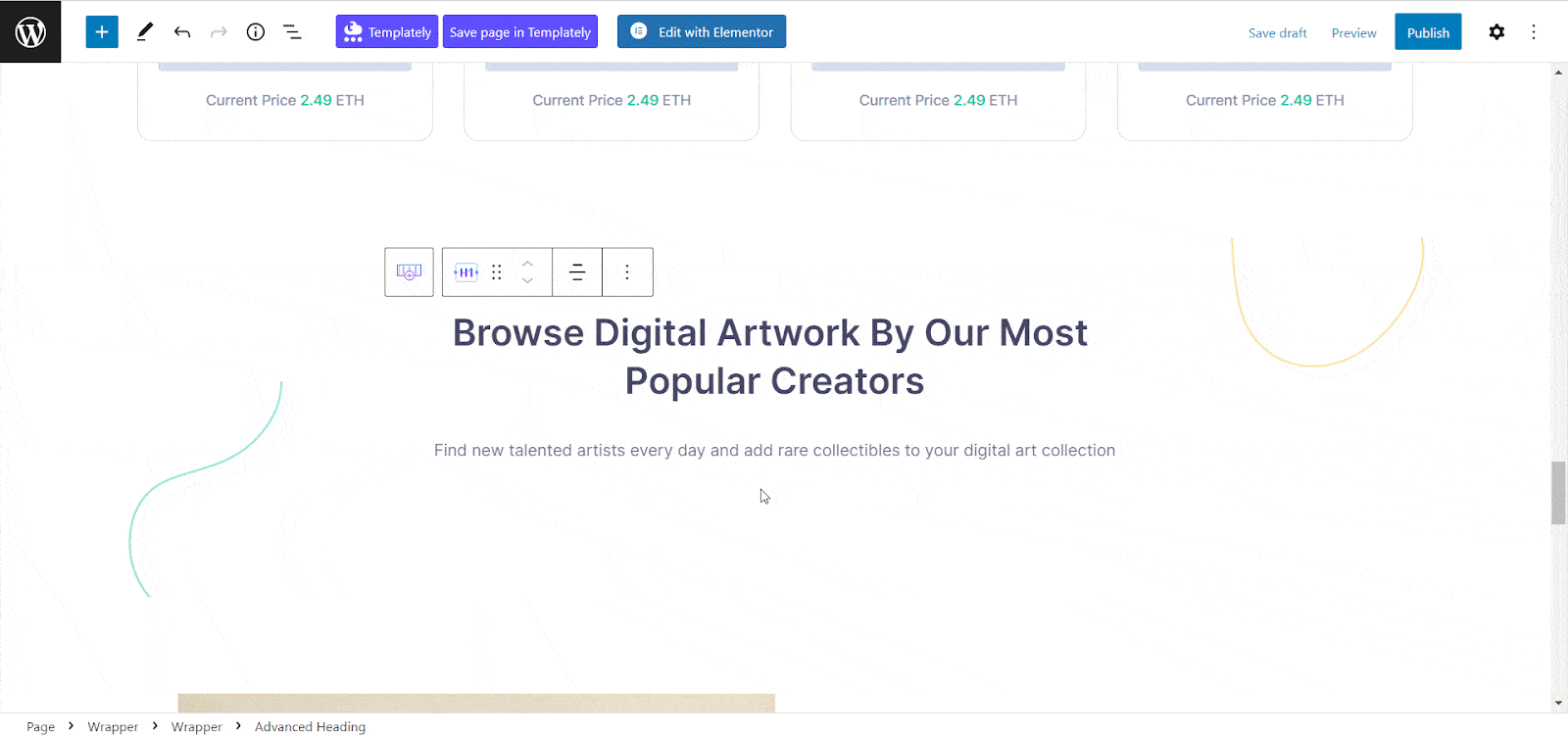 Now, click on the 'Settings' icon. A side panel will appear on the right side of your page. From here you can configure and personalize the contents and appearance of your NFT Gallery website.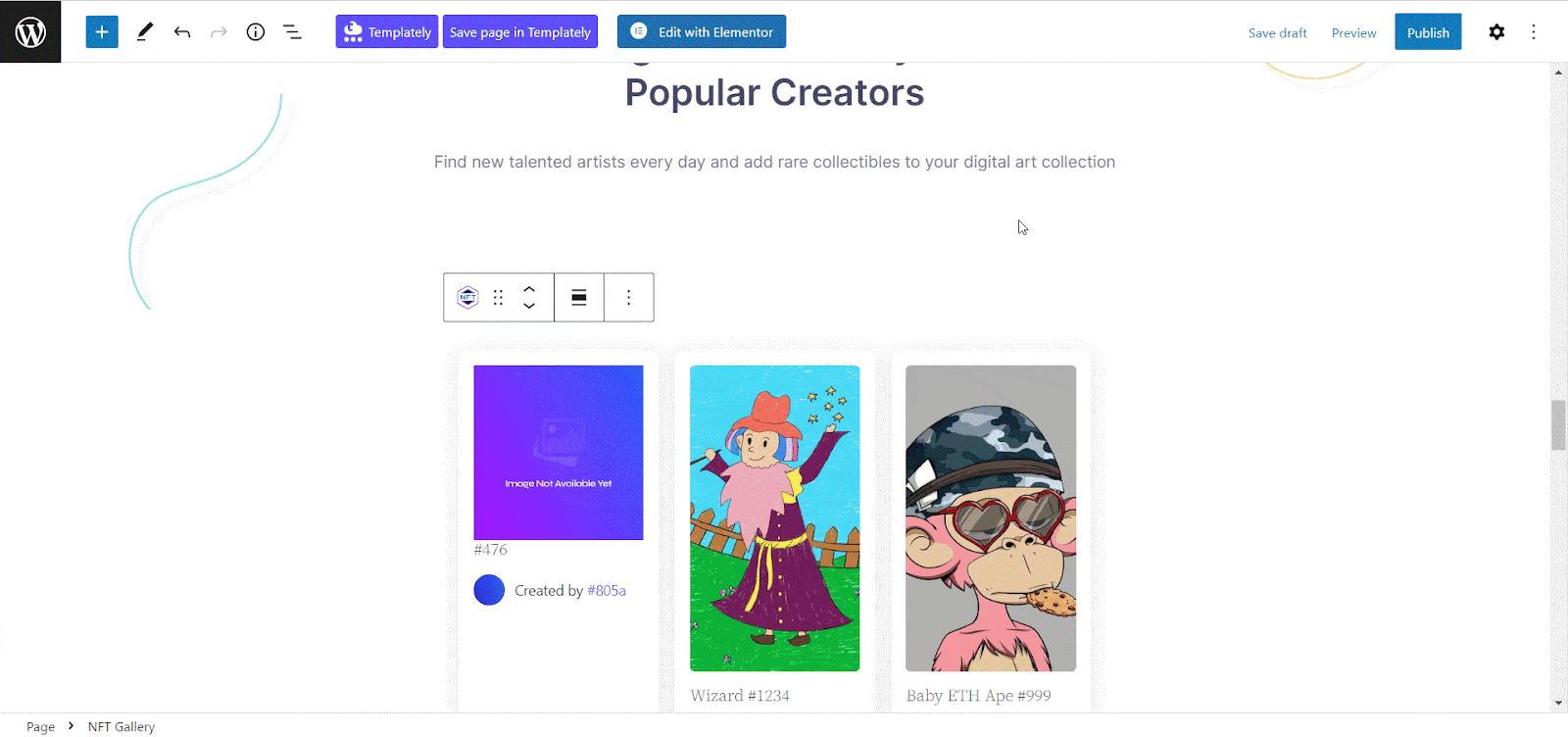 Step 3: Customize Your NFT Gallery Website In Gutenberg
Navigate to the Block→ General→ General option. From this option, you can add your OpenSea API Key for showcasing the NFT items & collections to your website. To collect your OpenSea API key, please check out this documentation.
With Essential Blocks NFT Gallery, you can display both Items and your collections.
From the 'Type' option, select whether to display your items or collections. If you choose the 'Items' option, then you can filter them via 'Collection Slug' and 'Wallet Id' from the 'Filter By option.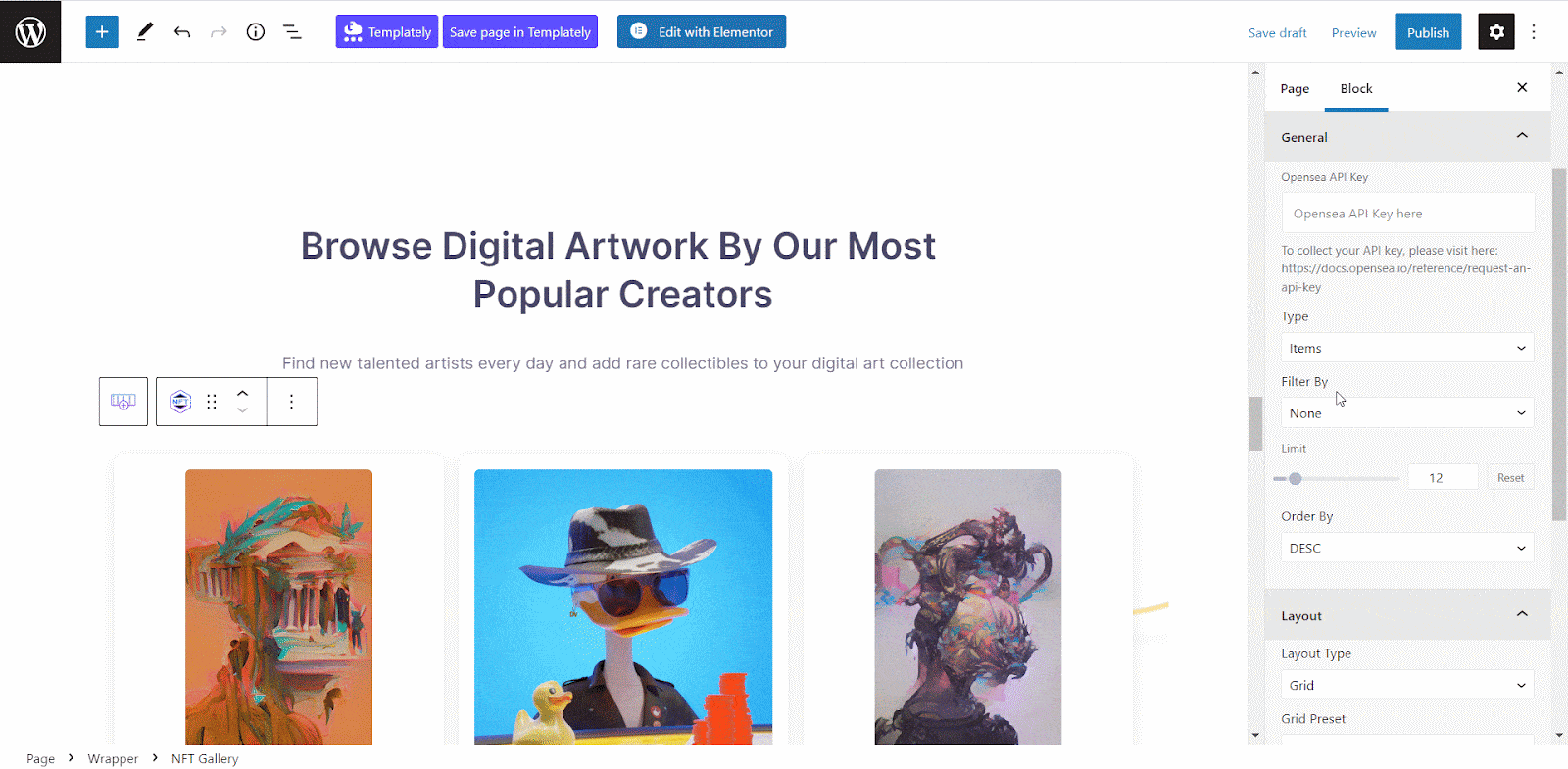 Now, Go to your OpenSea profile and collect your collection slug to filter your NFT Gallery by the 'Collection Slug' option. Simply paste your collection slug on the 'Collection Slug' option. Adjust the limit of your NFT items and choose the view from the 'Limit' option.
If you choose the 'Wallet Id' option from the 'Filter by' option, you have to insert your OpenSea 'Wallet Id' on the 'Wallet Address' option.
Now, Go to your OpenSea profile and collect your wallet id to filter your NFT Gallery by the 'Wallet Id' option. Simply paste your wallet id on the 'Wallet Address' option. Adjust the limit of your NFT items and choose the view from the 'Limit' option.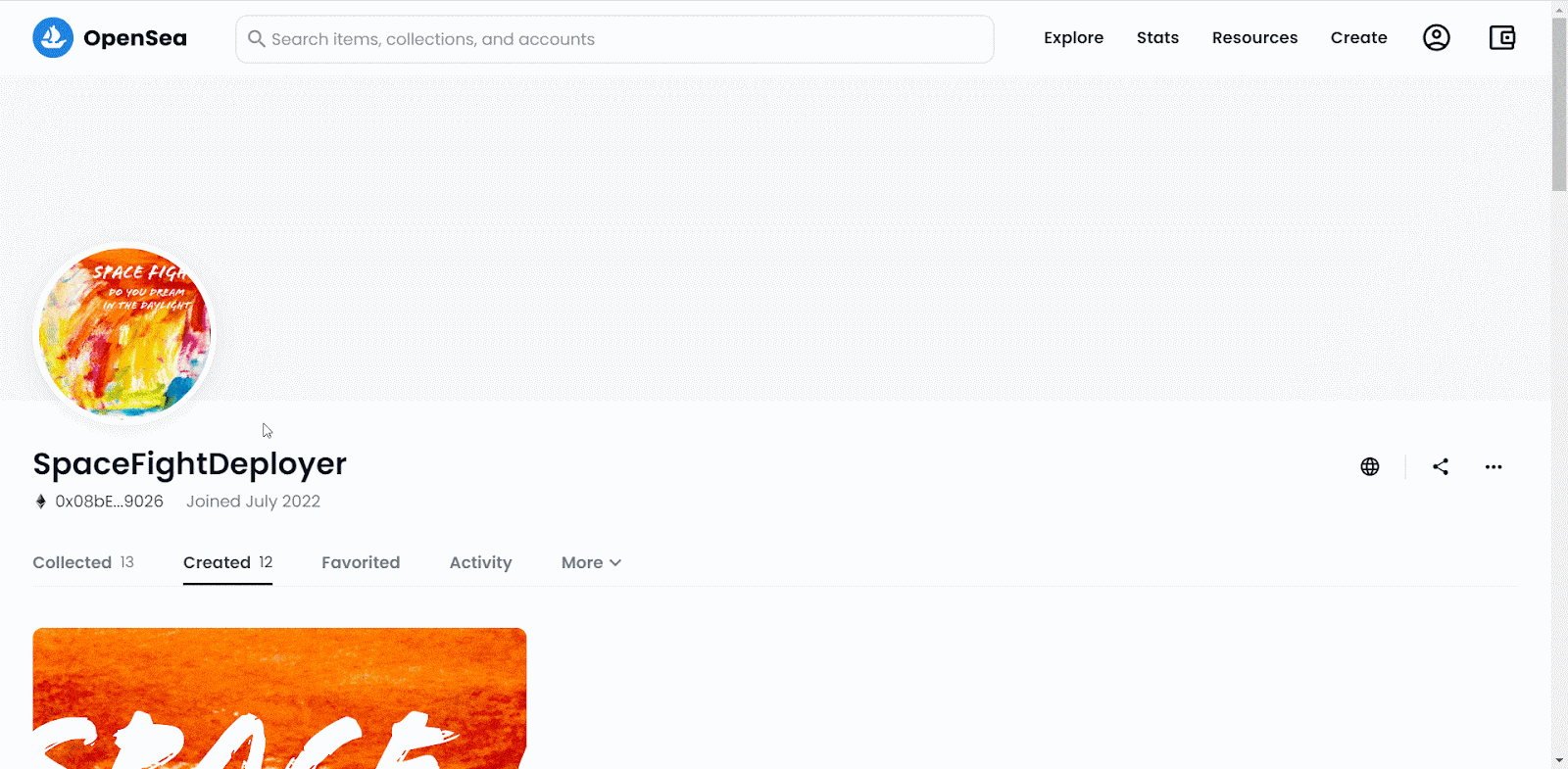 From the 'Layout' option, you can choose a layout type and choose how you want to showcase your NFT tokens on your website. You will find multiple presets of grid & list view that you can select for displaying your NFT gallery.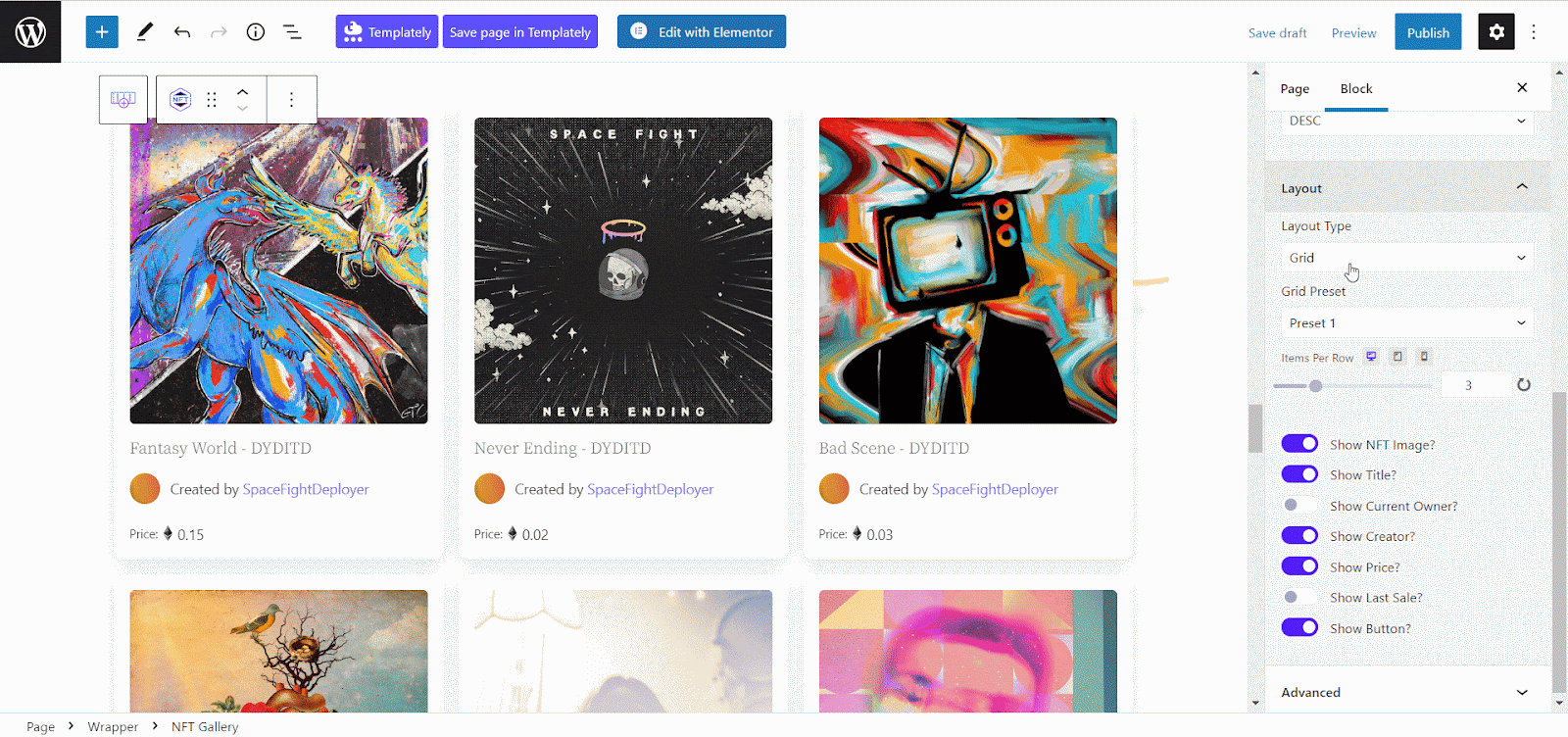 You can also control how many items you want to show on a single row from the 'Items Per Row' option. In your NFT Gallery, you can toggle to enable or disable your NFT image, title, current owner, creator, price, last sale, and call to action button.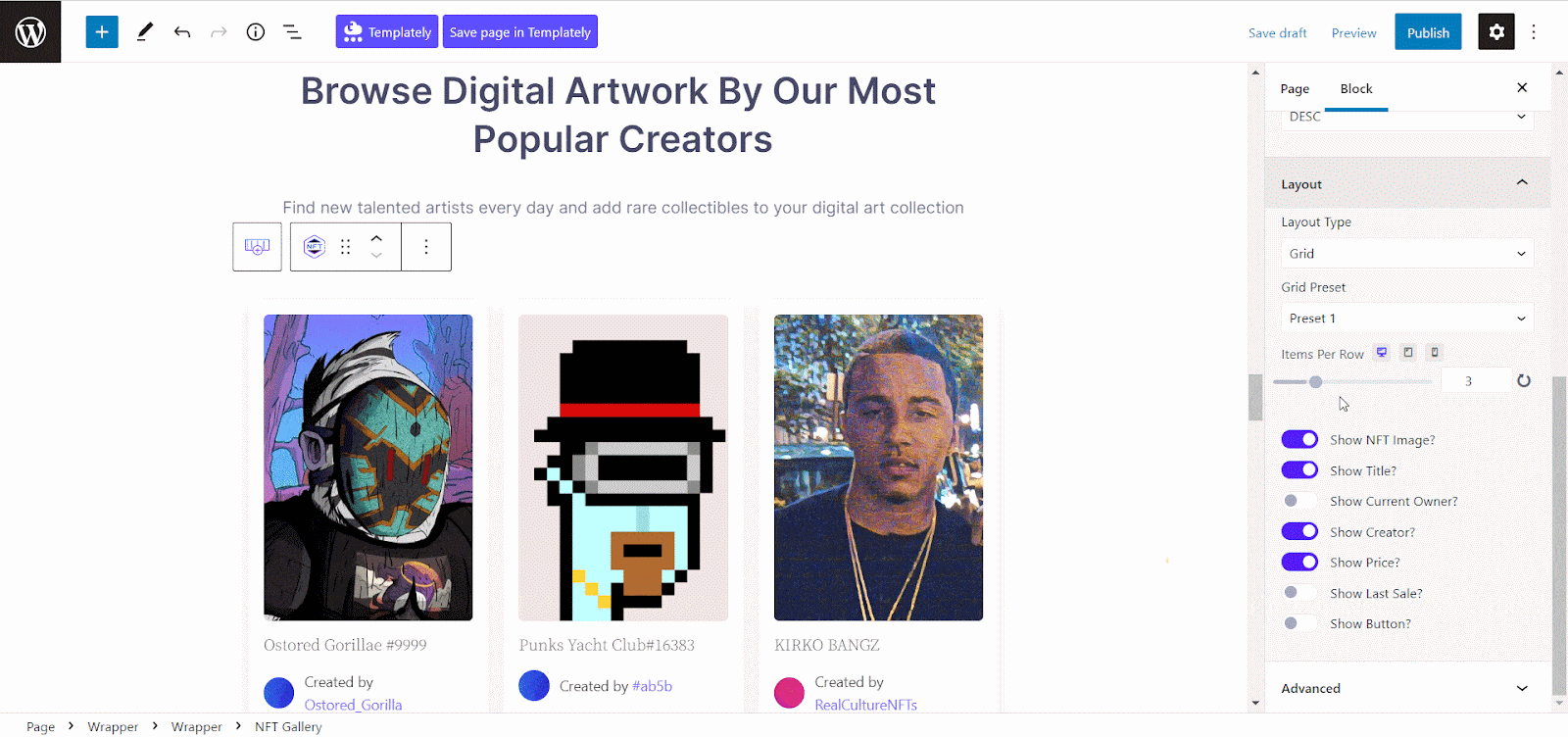 3 Best WordPress Templates For Your NFT Gallery
Templately is one of the best template clouds for WordPress with more than 2000+ ready templates. You can instantly start your web designing without writing any code. For you, we have made a comprehensive list to jumpstart your NFT business. 
NFTGallery – NFT Marketplace Website Free Template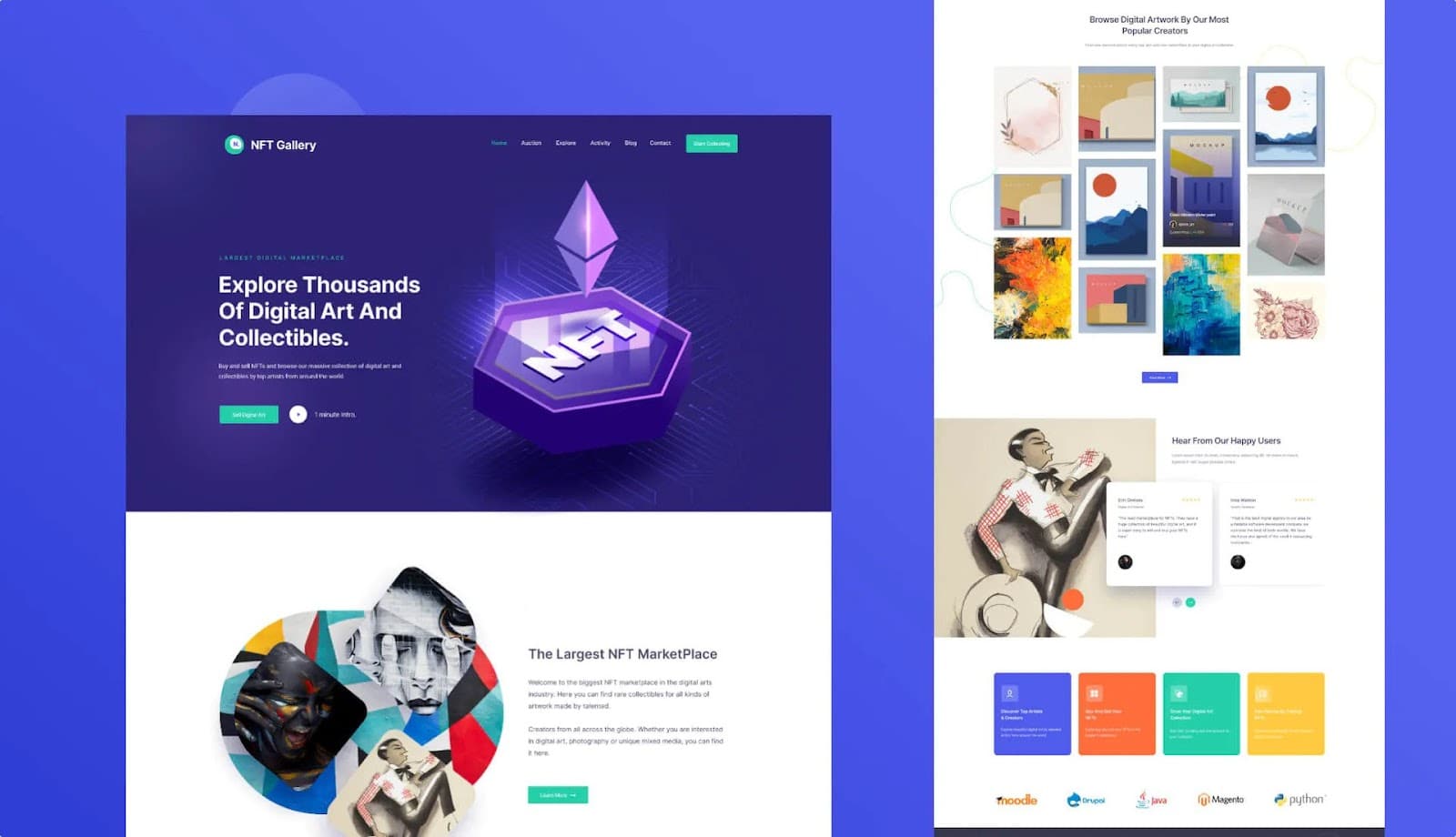 NFTGallery is a brilliantly made, fully responsive WordPress website template pack that is designed for use in the development of websites for NFT markets, blockchain websites, cryptocurrency websites, and other businesses. This NFT template pack is built for Gutenberg. It loads fast in all browsers and includes 5 professionally designed ready pages.
NFTrade – NFT Marketplace Website Template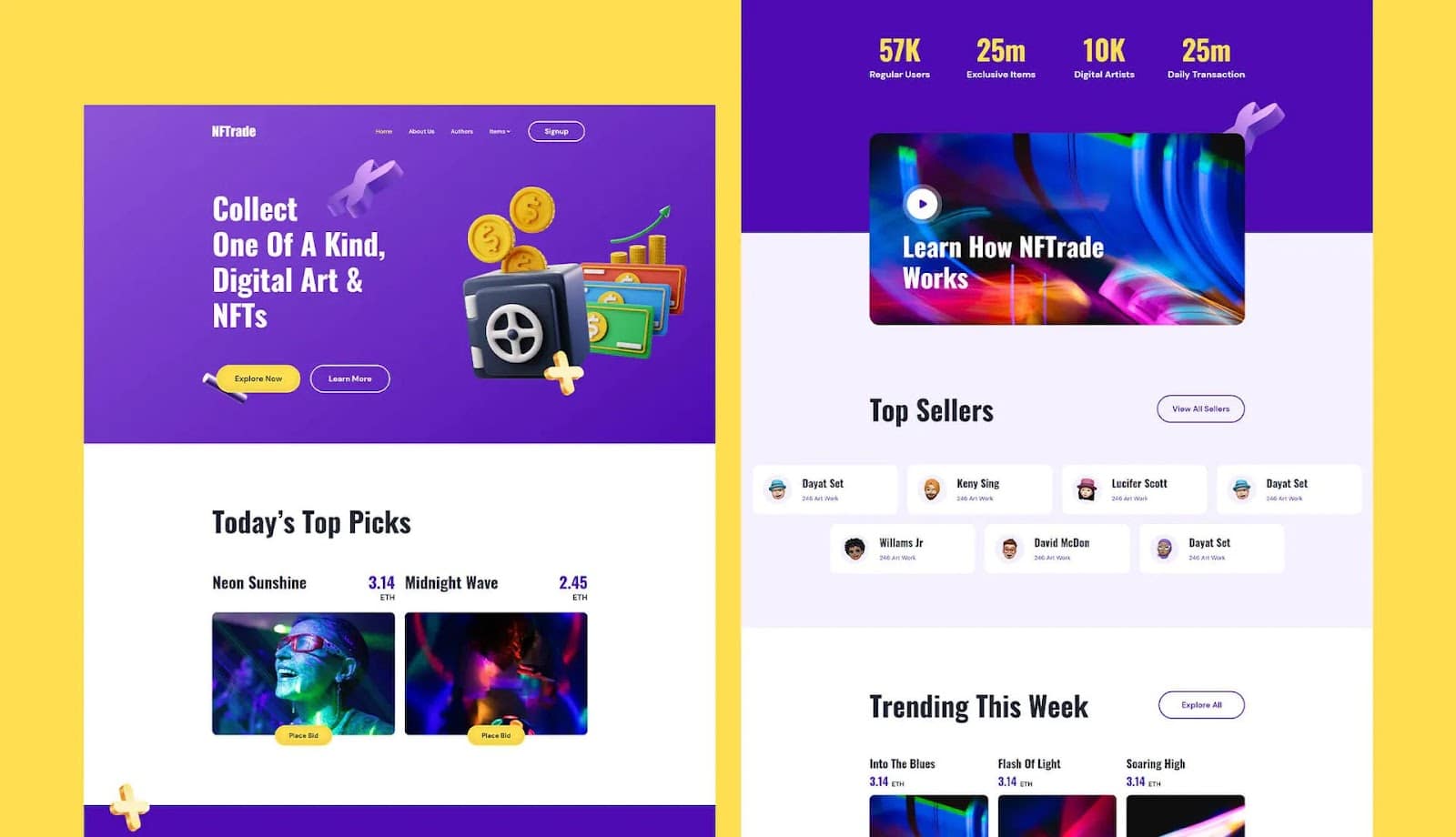 NFTrade is a robust, stylish, and eye-catching WordPress website template pack. This superb template pack with dynamic designs and eye-catching colors is created specifically to assist NFT enterprises in swiftly launching their websites and online marketplaces.
NFTrade is a totally configurable website template pack with 5 attractive landing pages that you can quickly apply to your WordPress website without requiring any coding. It is built with Gutenberg, Essential Blocks For Gutenberg, and WooCommerce.
Boost Your NFT Sales Now & For The Future With A NFT Gallery Website
NFTs are becoming increasingly popular, and as individuals seek new methods to offer unique items, new sorts of real and digital assets will be transformed into tokens. Today and in the future, the NFT marketplace can be leveraged to create sales.
Loved this blog on NFT Gallery? Share your feedback in the comments section, subscribe to our blog, and join our Facebook community for more updates.