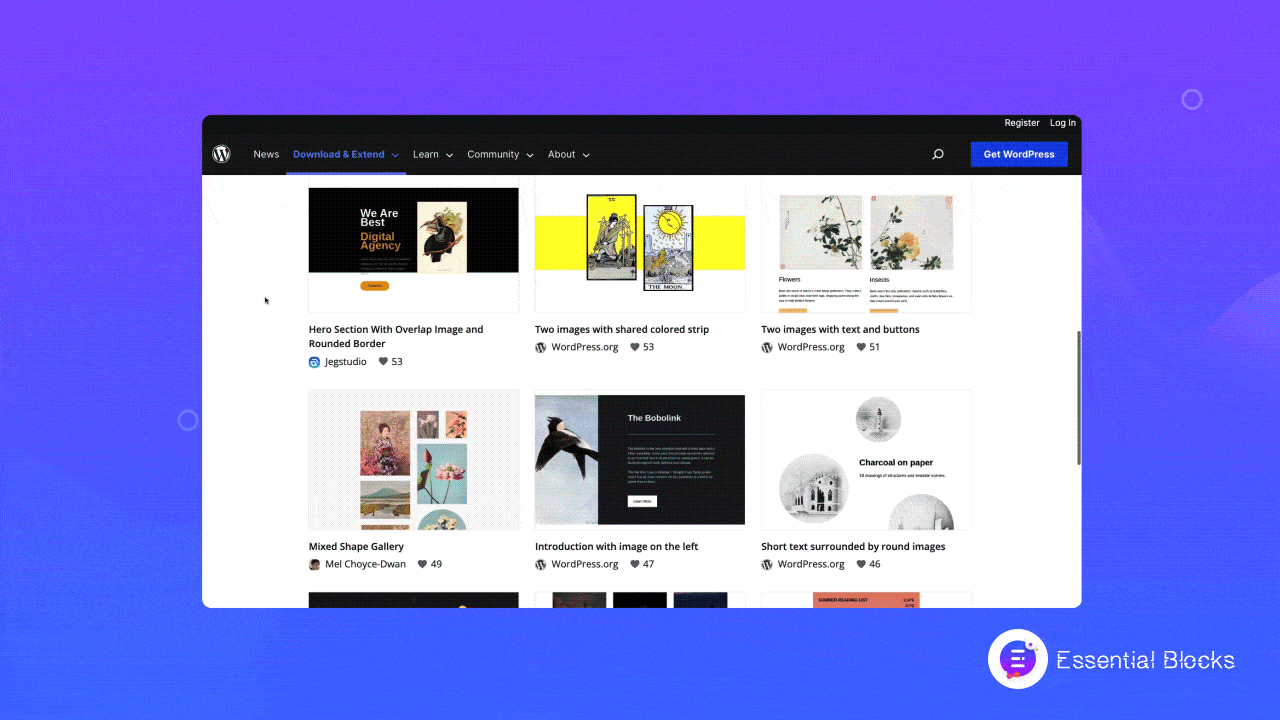 WordPress Block Patterns: Top 3 Resources & How to Use It?
If you haven't used WordPress Block Patterns yet, you are missing out on a handy way to build your websites faster than ever. After the introduction of the WordPress block editor, Gutenberg, you can create a fully functioning site smoothly and in no time using stunning block patterns. In this blog, we will discuss everything you need to know about WordPress block patterns. So, without further ado, let's get started.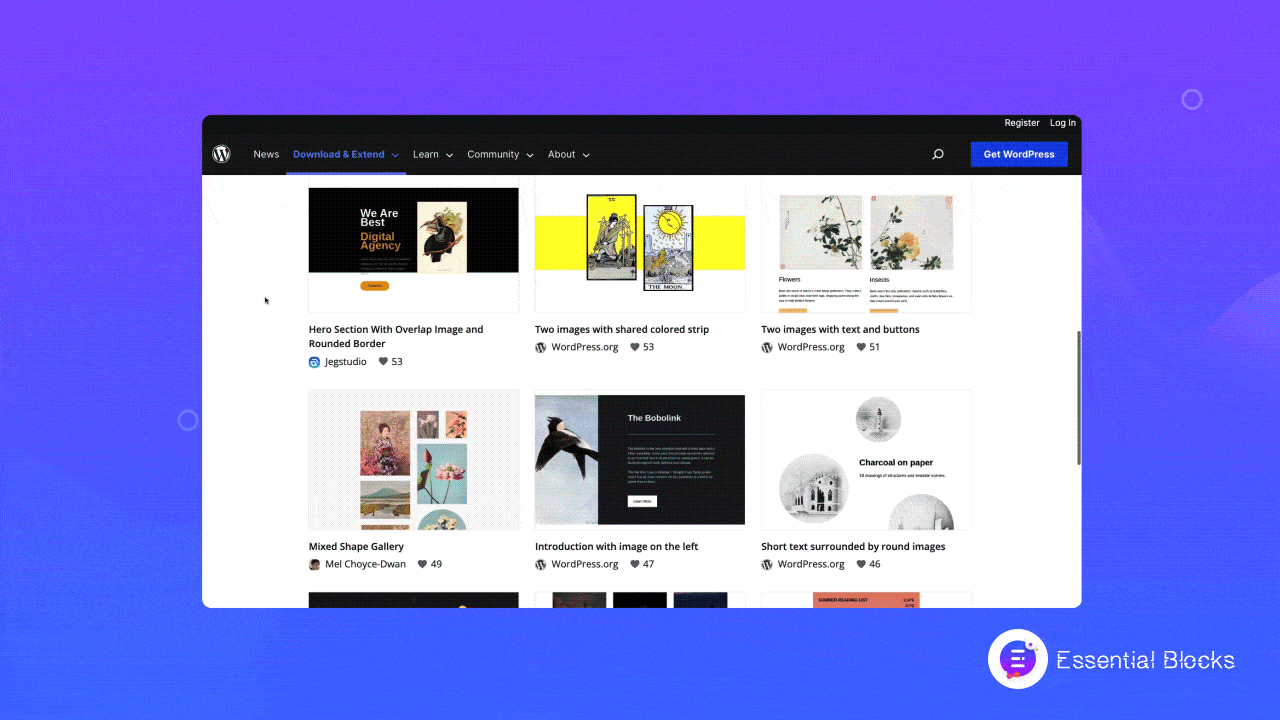 📖 What Are WordPress Block Patterns: A Complete Guide
WordPress is all about easy-to-use web building and the block pattern is just another effective tool to boost your experience. These are just a collection of ready-made blocks that you can insert into your website and customize without any coding. So, with just a little effort, you can design a complete web page or post with complex and attractive layouts in seconds, with just a few clicks.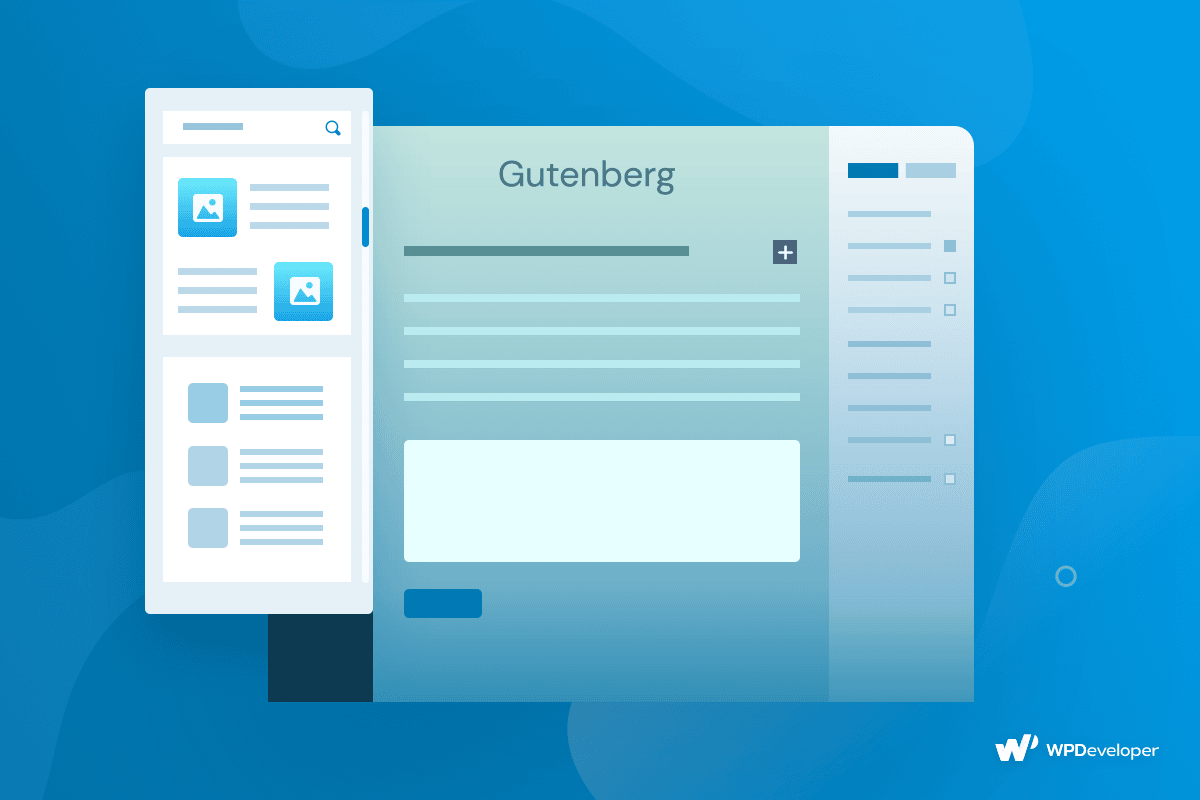 Each time you want to create a post or page, you can use a pre-made design and publish your content a lot faster. You will get Gutenberg patterns like different layouts, media, text, pricing, table, call to action, headers, buttons, etc., that you can insert onto your website as necessary. So, from now on, you don't have to be an expert web developer to publish beautiful content on your website. All you need is Gutenberg and some handy block patterns that can be placed on your website to easily attract eyes and grow engagement.
💡 Why Should You Use WordPress Block Patterns?
Block Patterns offer amazing advantages for creating content on your website. Now, let's have a look at the benefits you will get while creating your content with WordPress block patterns.
1. Get Beautiful, Free Premade Patterns
Block Patterns are completely free to use. You will find amazing Gutenberg patterns in the WordPress Block Patterns Directory made by professional web designers. So, instead of hiring professional web designers, you can insert the patterns on your website without any cost.
2. Enjoy Utmost Flexibility In Customization
WordPress Block Patterns are easy to use and fully customizable. After inserting them on your website, you can personalize them anyhow you want without any hassle. In addition, you can just replace the content given with the existing pattern with your own ones and publish your page or post straightaway. So, you are getting almost-ready web layouts that you can customize easily if needed.
3. Save Patterns To Reuse Later
You can also save the WordPress block patterns for reusing on different web pages or posts. So, you can save your customized pattern and insert it on the other page or post instead of customizing them again.
4. Publish Content Quickly On Your Website
Even if you are a professional designer, you can use WordPress block patterns to speed up your content creation. You don't have to build your web page from scratch, instead, you can insert a complex layout from the pattern directory and customize it just the way you want.
✨ Basic Difference Between WordPress Block Patterns & Reusable Blocks
WordPress Block Patterns and reusable blocks are very similar tools for web building. However, you will find a few simple differences between them while using them in your content creation. These subtle differences can create a big issue if you don't know them before you start to use them on your website.
Gutenberg Block patterns are premade templates that you can use on any post or page on your website and customize anyhow you want. It gives you the flexibility to make each web page or post unique. Reusable blocks are pretty similar, but if you customize them once, it will take effect globally and apply the customization on all pages or posts where you have already used the reusable block before.
For example, if you insert a reusable call to action on your page or post and make any change it will affect all the places where you have used this call to action. However, for the block patterns, you can insert them anywhere you want and customize them individually, which won't cause changes in any other place.
⭐ Top 3 Resources To Find Block Patterns For Your Website
You can add Gutenberg block patterns on your website in multiple ways. Here, we are going to discuss the top 3 resources that offer block patterns for WordPress websites. You can use any of these resources and insert patterns on your website. So, let's explore the top resources of WordPress Block Patterns below.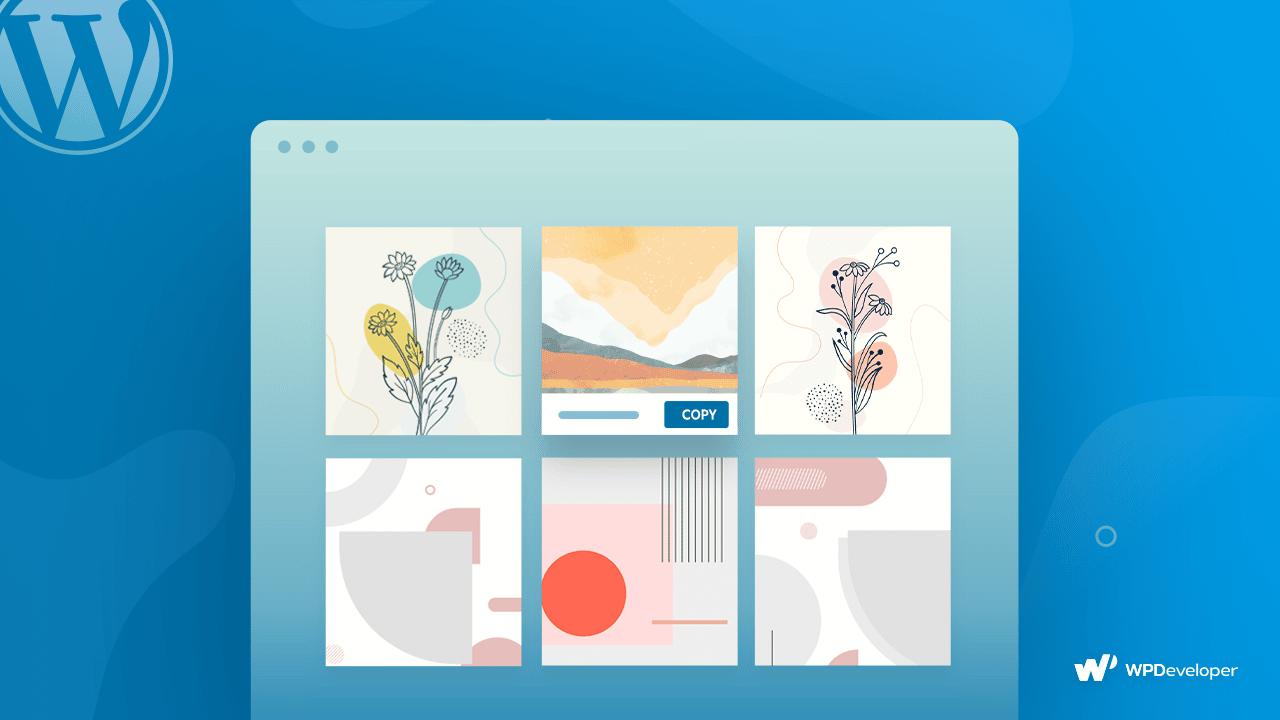 1. WordPress.org Pattern Library
WordPress Pattern Library or Directory is the primary source of block patterns. Just like the plugins, and themes, you can get access to a huge library of beautiful block patterns right within the WordPress repository and insert them into your website. Using the search and filter option, you can easily find the desired pattern there as well, improving your user experience instantly.
2. Built-In Patterns With Themes
WordPress default themes come with block patterns that you can easily access from your block editor. From this resource, you can find ready-made patterns which are designed by professionals. Similar to the WordPress default themes, many other themes are also including Gutenberg patterns as well.
3. Dedicated Plugin For Patterns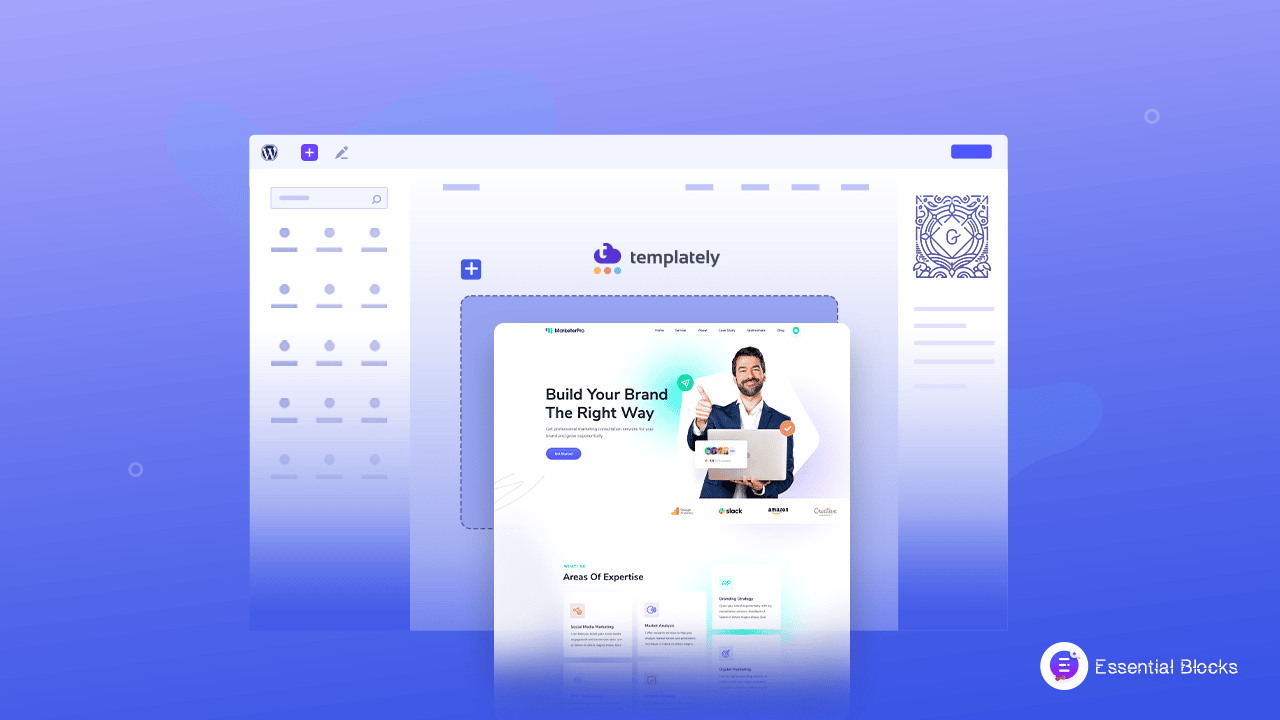 You will also find block templates in a dedicated plugin like Templately, where you can access thousands of stunning templates for your Gutenberg WordPress website. These block templates are built by top professionals which are fully responsive to all screens and completely customizable which works similarly to the block patterns. So, you can enjoy next-level web building with absolute ease.
💡 How To Use Block Patterns On Your WordPress Website
The WordPress Block Pattern is super easy to use. You don't have to be an expert to use patterns on your website. With just a few clicks you can insert them on your web page or post and customize them as you want. Now, let's have a look at how you can use Gutenberg block patterns on your website from the top resources that we have shared above.
🔵 Insert Pattern Using WordPress.org Pattern Library
Adding a pattern to your website from the WordPress Pattern library is not complicated at all. You just need to visit the pattern directory and find the design or collection of blocks you want to insert on your website. Once you have found the pattern you want to insert on your website, just click on the 'Copy Pattern' button.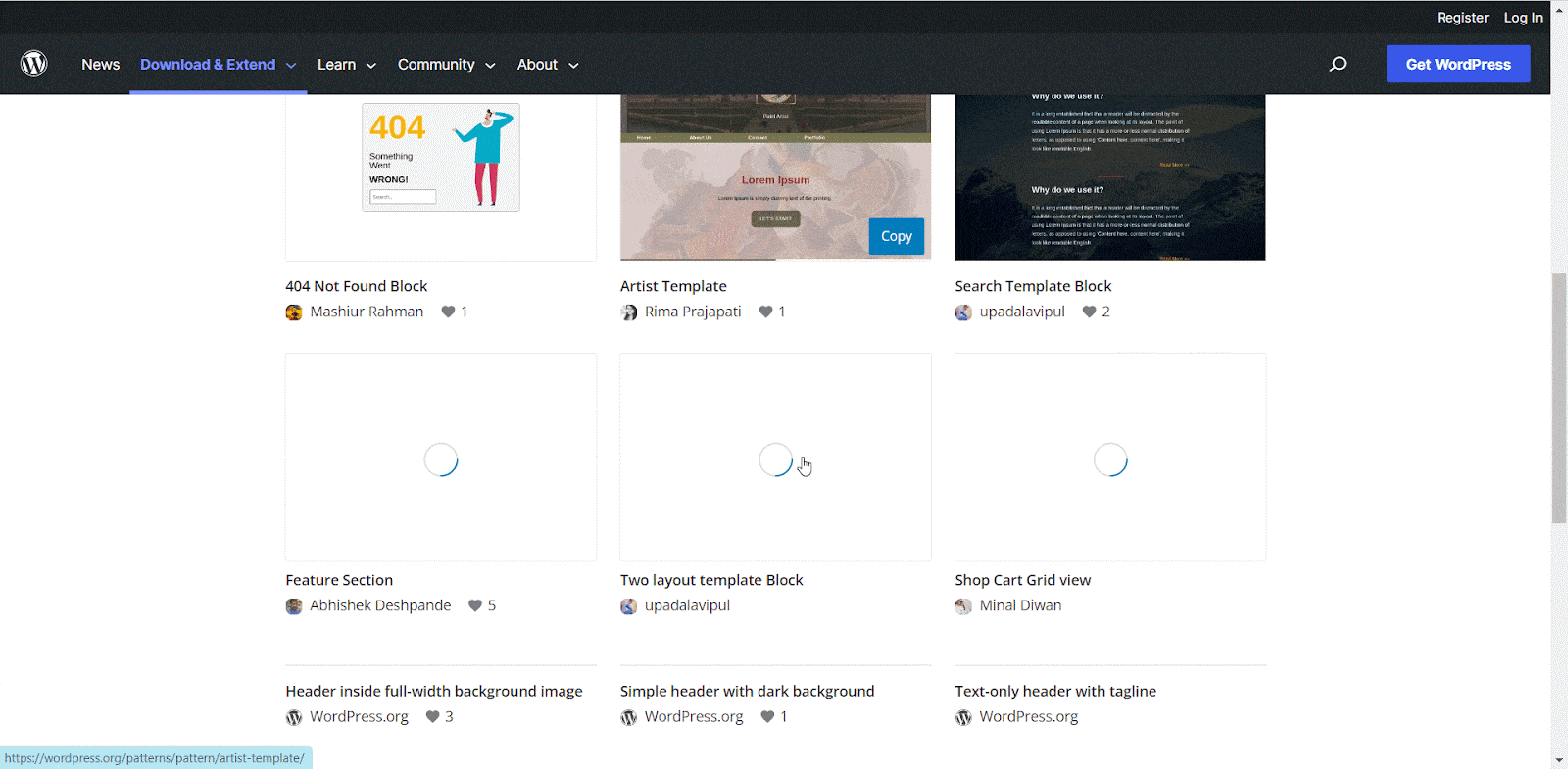 Afterward, open the page or post you want to insert the block pattern on your WordPress website. Now, paste the pattern there and customize it just the way you want. After the customization, publish your content and make it live for your visitors.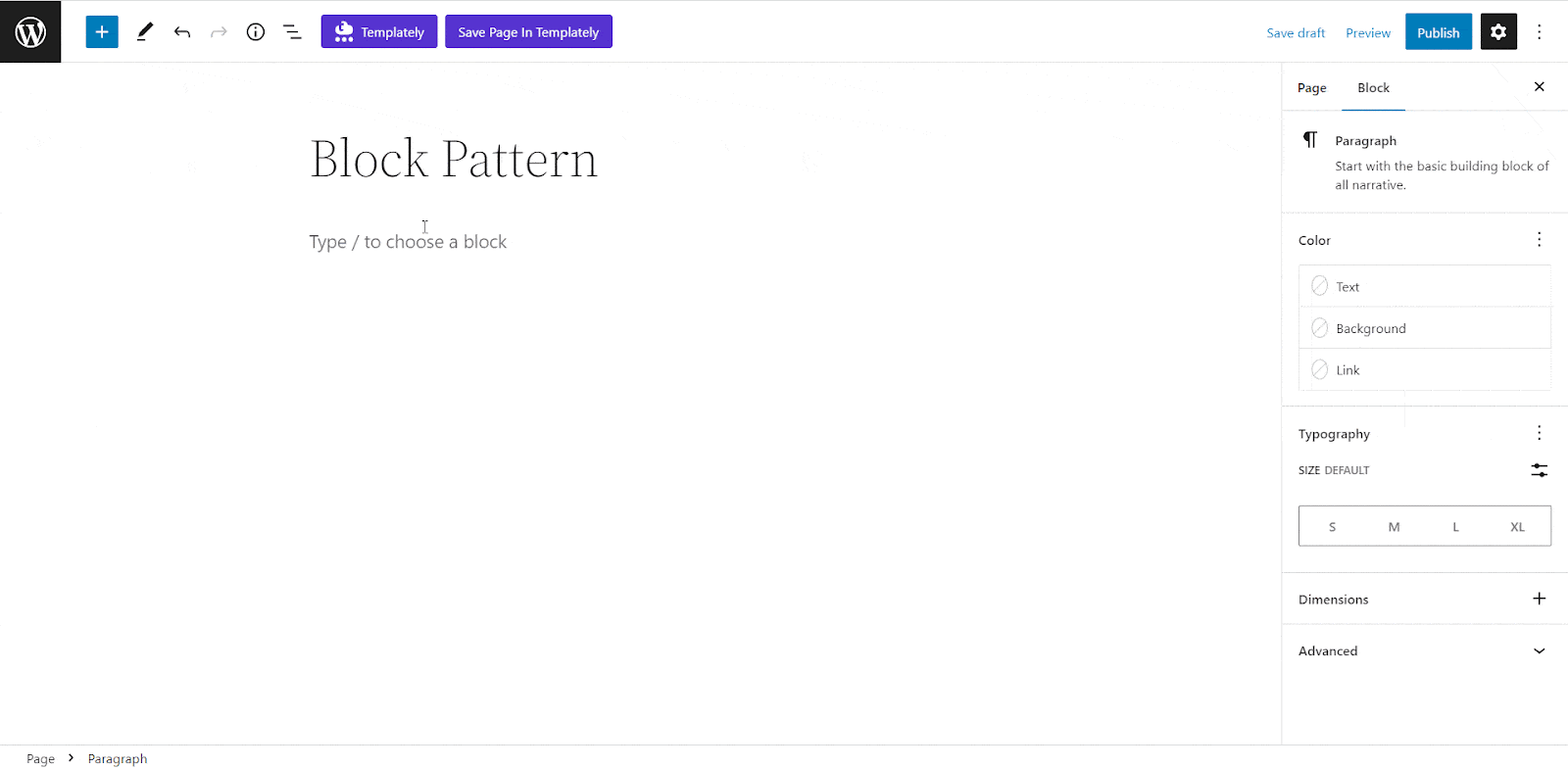 🔵 Add Built-In Patterns From Your Themes
Inserting patterns from your theme is super simple. First, navigate to your WordPress dashboard and open a page or post in the Gutenberg editor. After opening the Gutenberg editor, close down the popup window by hitting on the cross button.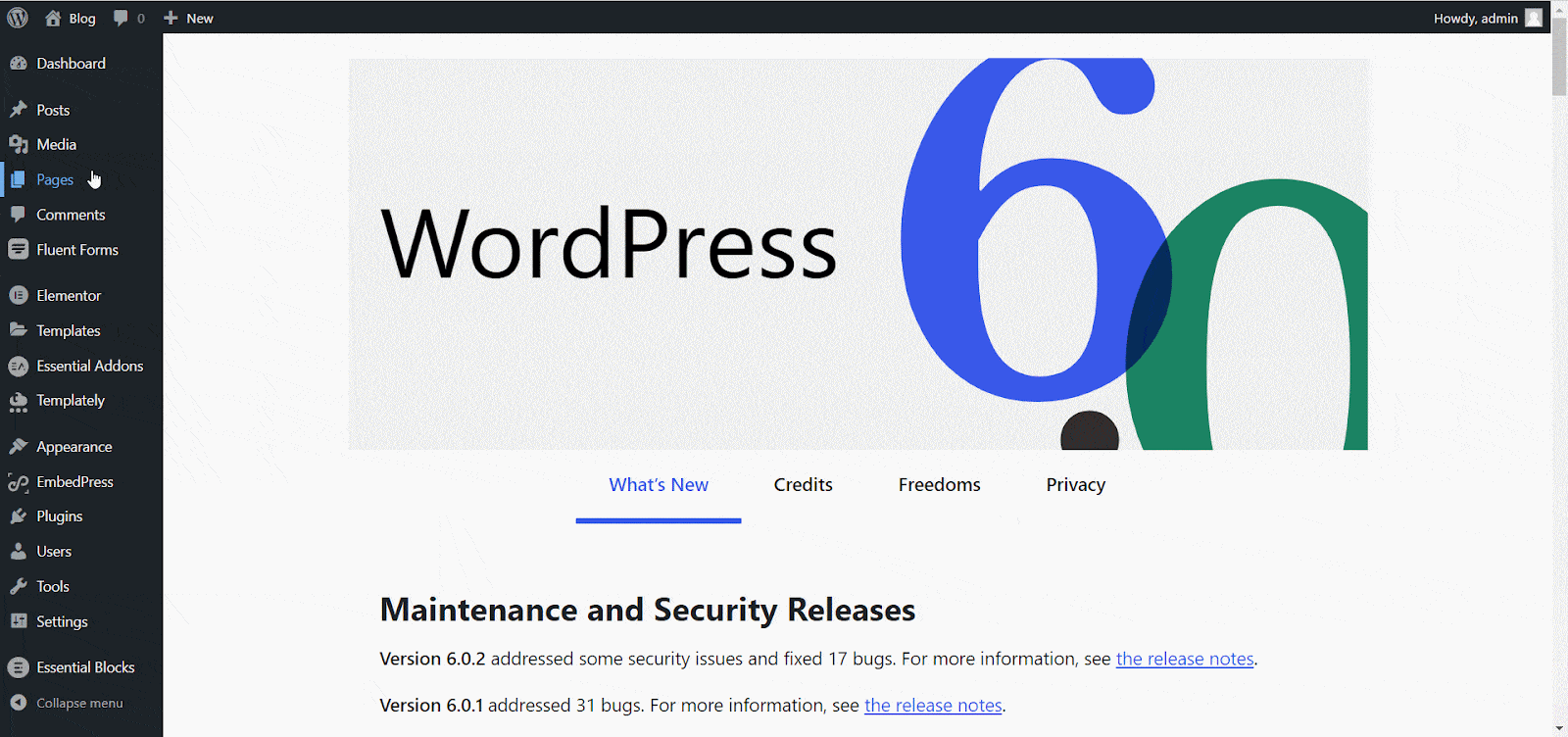 Now, hit on the '+' icon on the left side panel and go to the 'Pattern' option. From there, you can access the pattern library and insert any block pattern you want on your website. Click on any pattern you like, it will be instantly inserted into your website.
Once you have inserted your favorite block pattern on your website, now you can personalize the content as you like. Now, make changes to the height, width, aspect ratio, background color, etc. according to your own preferences.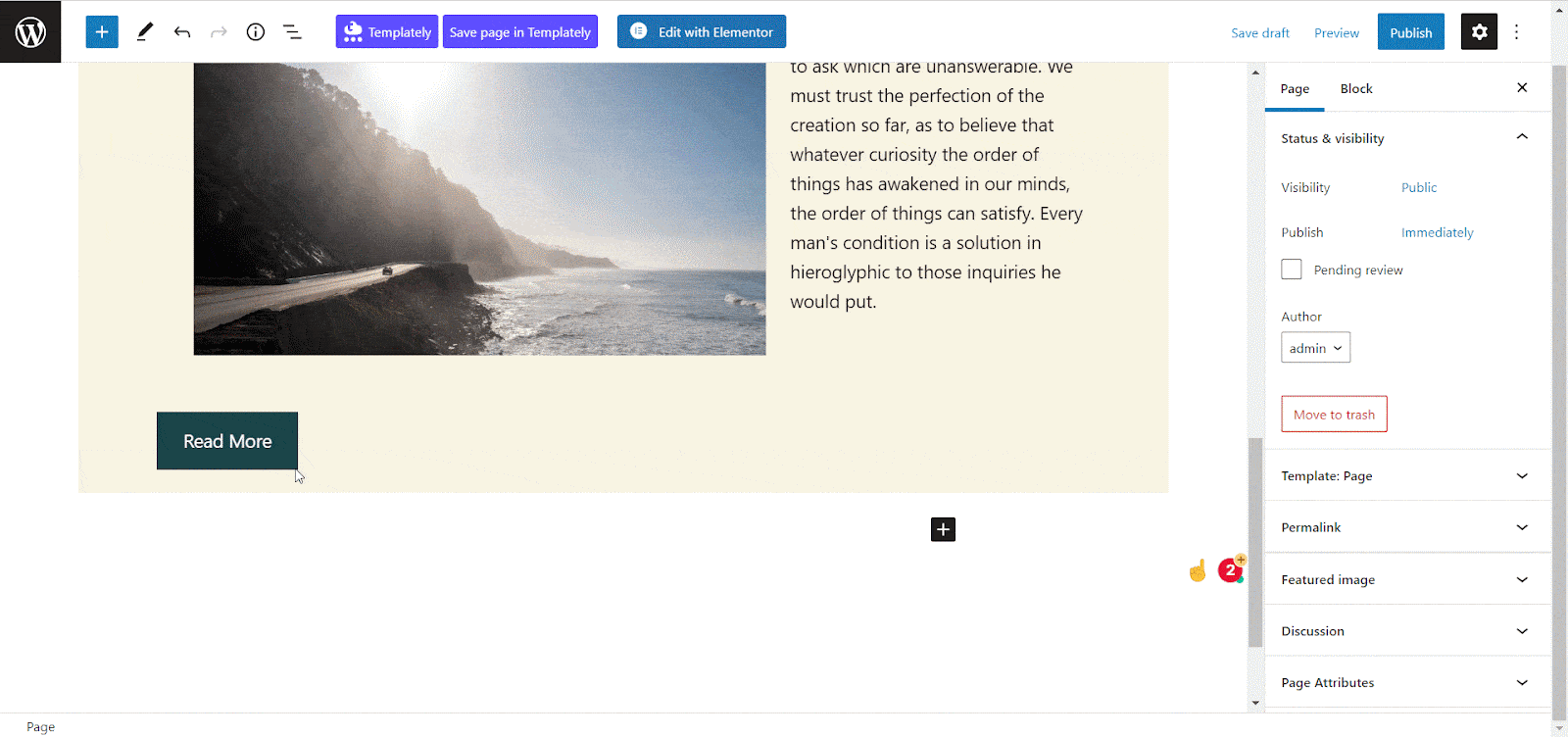 Once all the customization is done, publish it to make it live for your visitors. This is how you can use WordPress block patterns with absolute ease.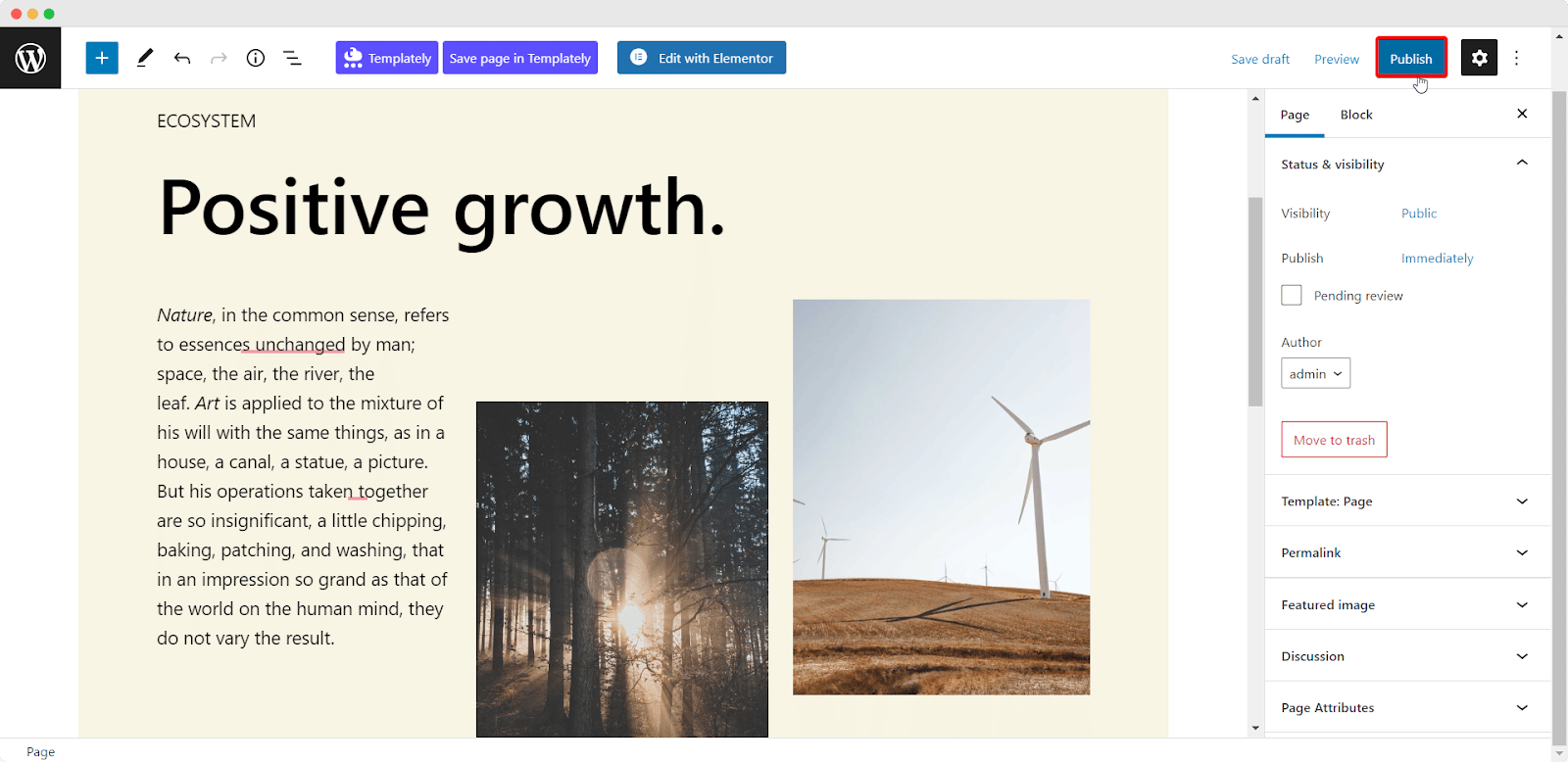 🔵 Use Dedicated Plugin For Patterns
Dedicated plugins like Templately, can provide you with stunning block templates where you will find stunning blocks built together. Using these templates you can create a professional website in no time. Using Templately, you can also collaborate with your team and save your design on the cloud easily. In addition, you can reuse your saved designs anytime you want. To follow this method, set up Templately on your website first.
Once you have Templately installed and activated on your website, open a page or post from your WordPress dashboard. Now, hit on the 'Templately' blue icon and visit the ultimate template library for your block editor.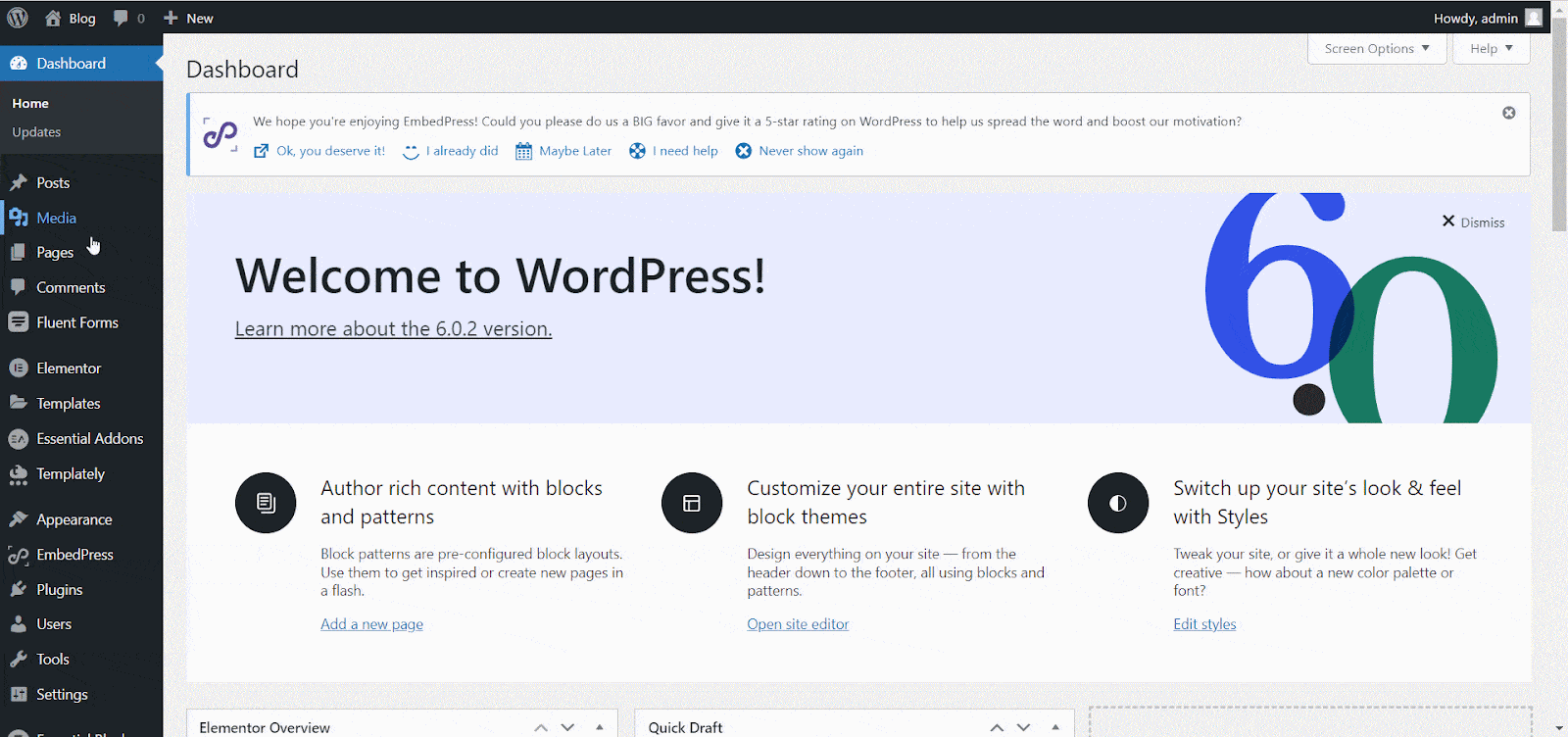 Select any ready-made pattern from there and insert it on your web page As Templately templates are built with Essential Blocks, you may have to install this required plugin on your website as well. All you need to do is give permission to Templately, it will install the required plugin for you easily.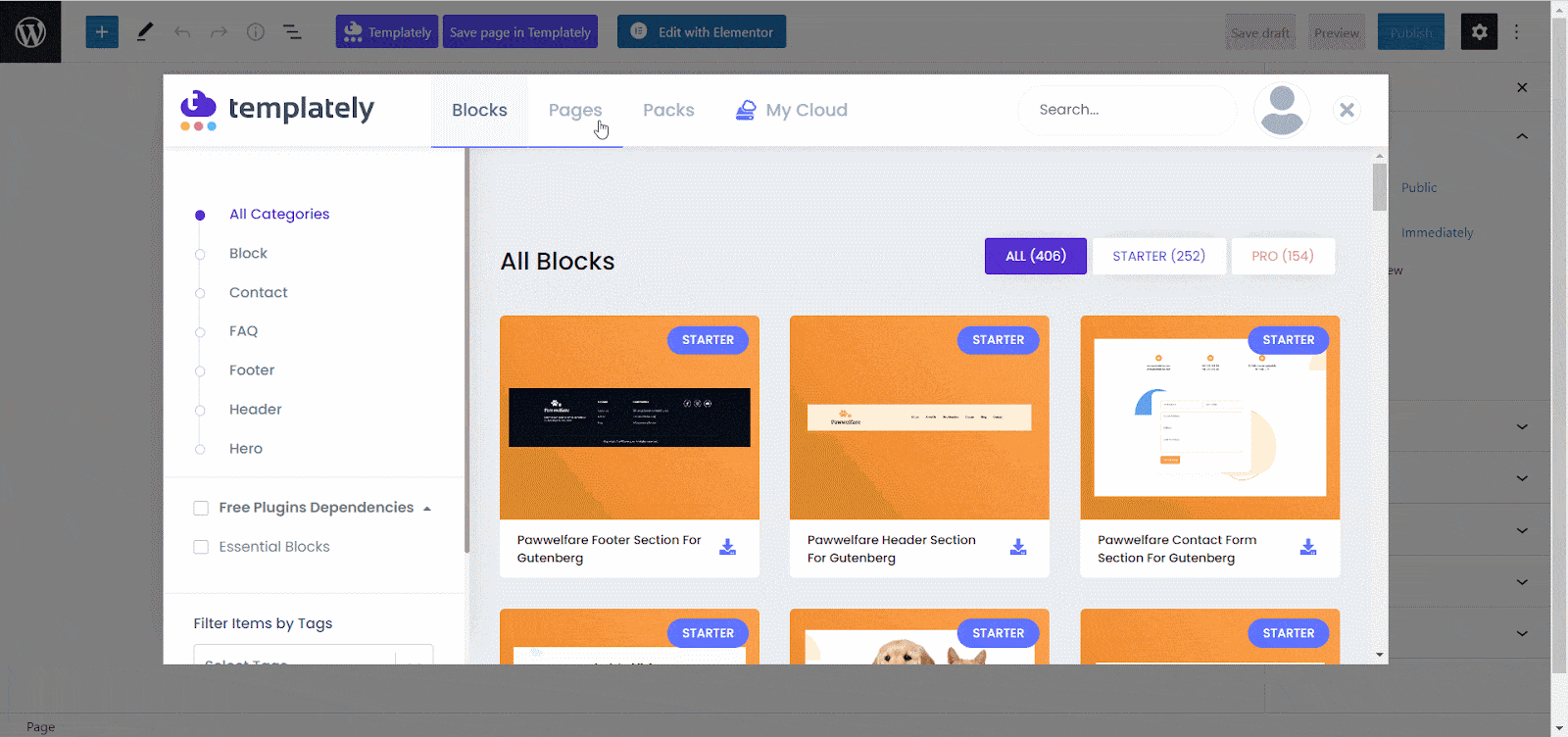 After inserting a ready pattern from Templately customize and update the content and design as you like. The good thing is, Tempately pattern contents are unique and relevant to the patterns. So, you don't have to make a lot of changes at all.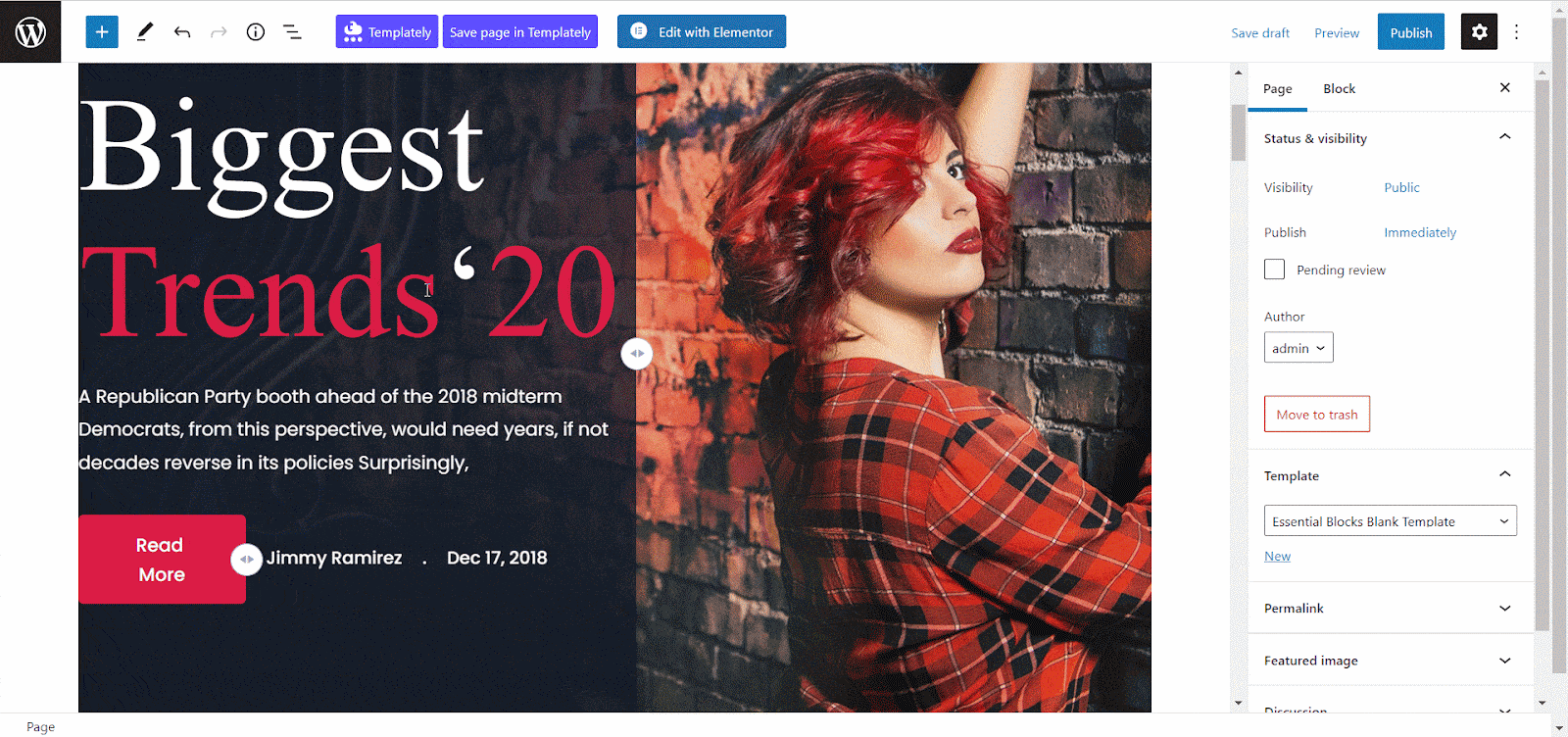 After finishing the customization, publish your page and share it with your readers. This is how easily you can insert Templately ready patterns on your website. You can also read this blog for more details on using the pattern directory for your WordPress website.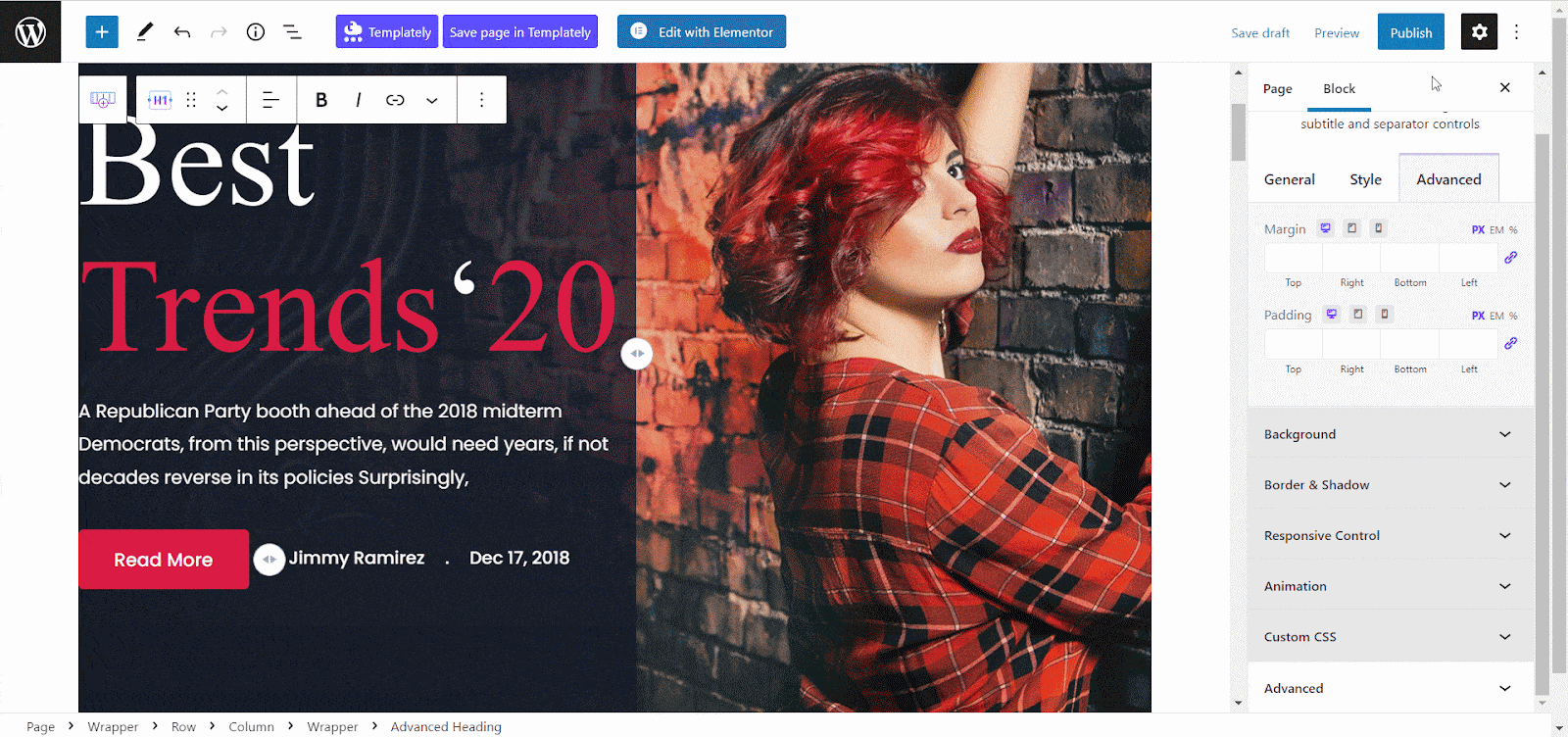 🎁 Bonus: Contribute To WordPress Patterns Directory
WordPress block patterns are created and shared by the contributors to the pattern directory. If you are interested in sharing your creative works and helping to enlarge the WordPress pattern directory, you can easily do this by creating your own pattern. Read this in-depth guide to getting started with creating your own WordPress Block Patterns and contributing to the pattern directory.
⚡ Speed Up Your Web Building Experience With Block Patterns
With WordPress Block Patterns, you can now speed up your web building and content creation. You will get ready to use templates that you can customize and use anywhere on your website. So, try block patterns on your WordPress website and feel the smoothest content creation from today.
Have you found our blog helpful? If you do, then please subscribe to our blog for more useful guides, tips, updates, and more. Also, feel free to join our Facebook Community and share your thoughts.