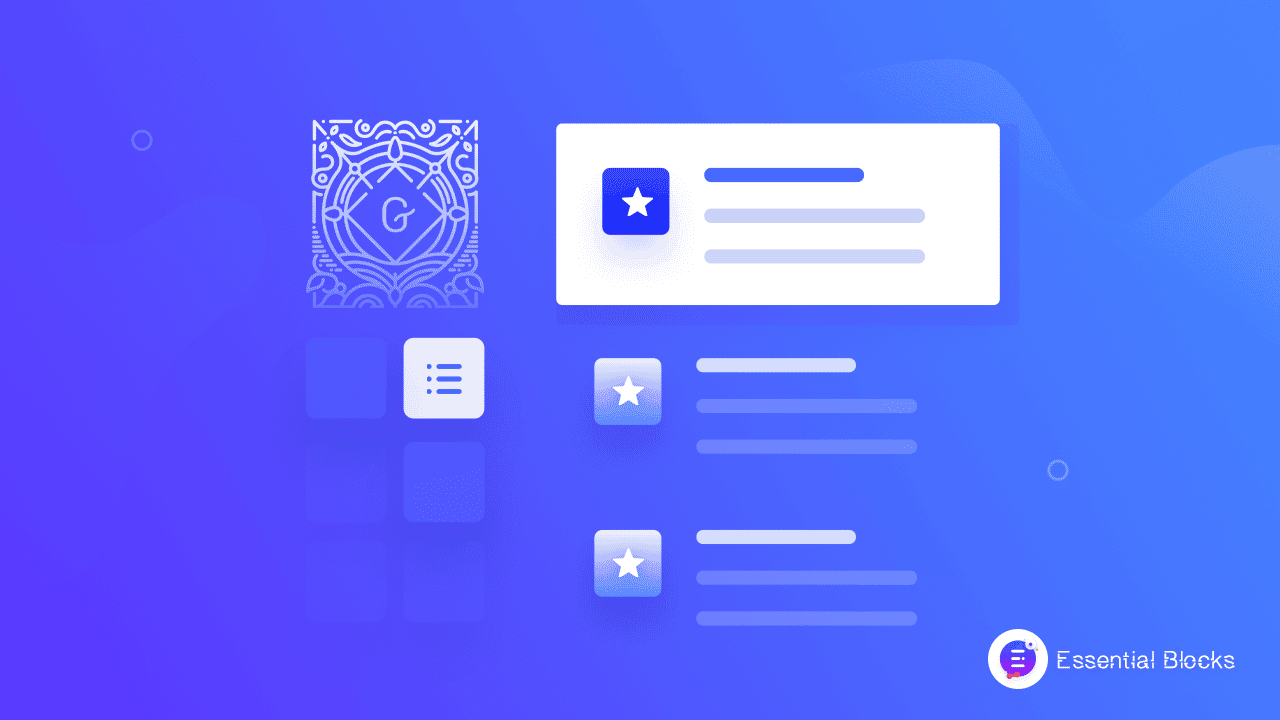 How To Display Product Information With A Feature List In Gutenberg Beautifully
Thinking about how to display product information beautifully with a feature list in Gutenberg? When you maintain your eCommerce store or a business site, it is essential that you display product information and highlight product features in a beautiful way. Essential Blocks For Gutenberg has the solution that comes up with a unique and useful block Feature List in Gutenberg.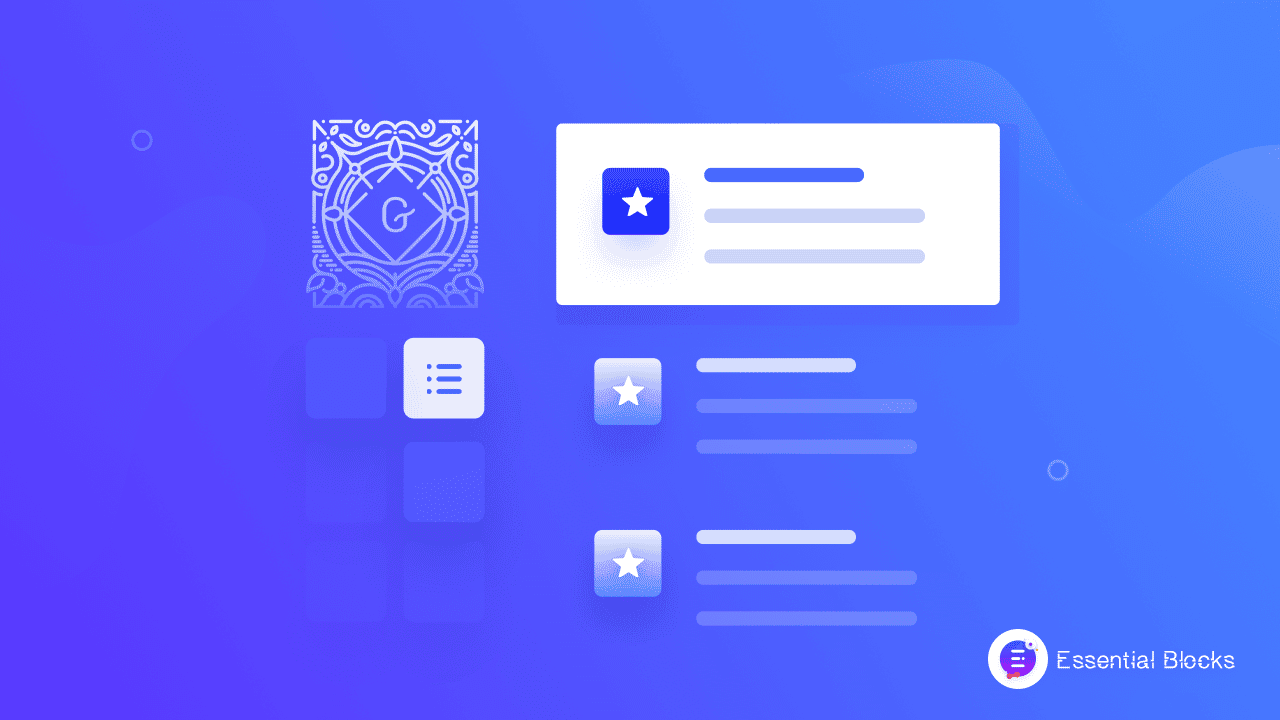 Why Do You Need A Feature List In Gutenberg To Display Product Information?
Maintaining any website requires a lot of planning and strategies to get the audiences right at your site or the online store. This holds true when you are running a business or an eCommerce website as well. You can not simply have products and sell those; rather it is much appreciated and beneficial that you display your products in a beautiful manner with all the necessary information.
✨ When you want to highlight the exclusive features and attributes expressing the specialties of a product, service, or something that you want others to know in your website, you can use a feature list to present them beautifully with a feature list.
✨ If you run an eCommerce website or you own an online retail store and you want your viewers or potential customers to know about the products in detail, simply display product information impressively with a list describing the information. A feature list is a very good option to choose in cases when your products have many good features and vital information that are necessary to show. Instead of adding text after text to describe the features, if you can display them in a fascinating way, this will generate more interest among the viewers to buy your product. They will be highly motivated to be your customers if they find impressive, eye-catching feature list with genuine and authentic information.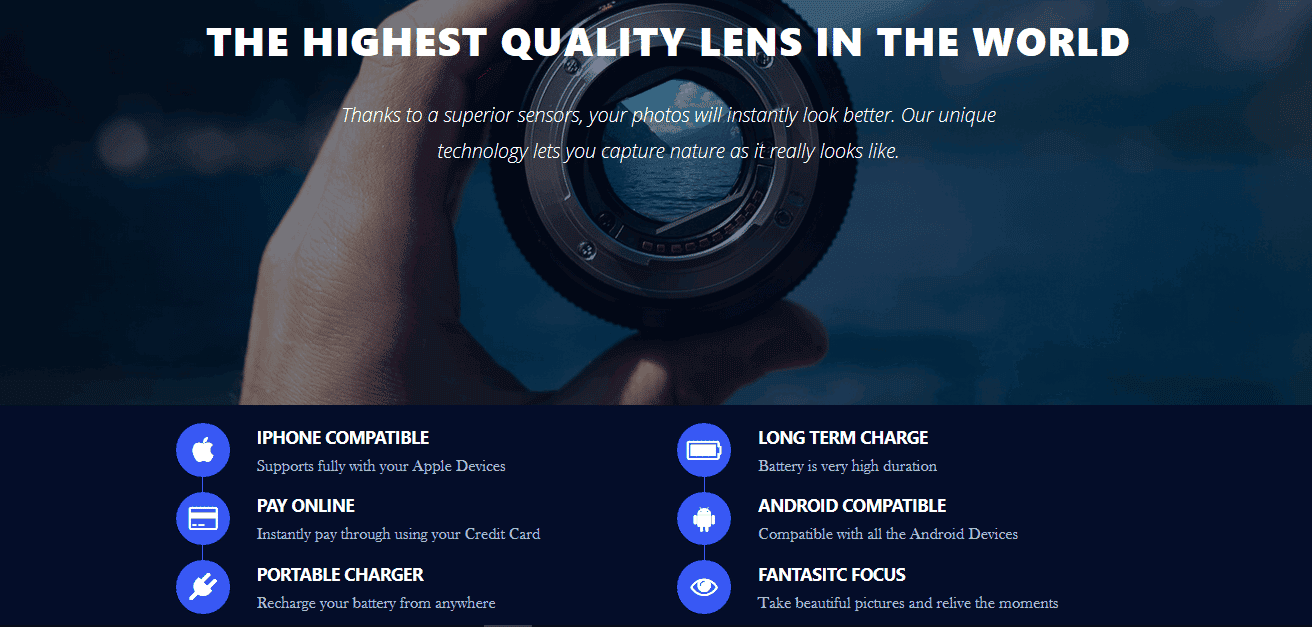 ✨ To give your sale a major boost, it is highly needed that you attract your viewers with impressive presentation that can grab their attention instantly. An informative yet attractive feature list can be a changing factor here to convert your viewers to paid customers.
✨ If you don't want to go through the hassle of coding to add a stunning feature list, you can simply choose this 'Essential Block Feature List' to present your product description in an effective yet stunning manner.
Wouldn't this be great if you can show a beautiful as well as informative feature list using Gutenberg editor? The Essential Blocks Feature List is here to help you.
Display Product Information Beautifully With Essential Blocks Feature List
Essential Blocks For Gutenberg comes up with many unique and useful blocks to be used in Gutenberg editor for designing beautiful and creative websites. There is a block to highlight features or product descriptions which is super useful to display product information in an impressive way. To showcase key product attributes of your online business sites using Gutenberg, EB Feature List can be a unique solution. To get the 'Feature List', make sure that you have Essential Blocks for Gutenberg installed and activated.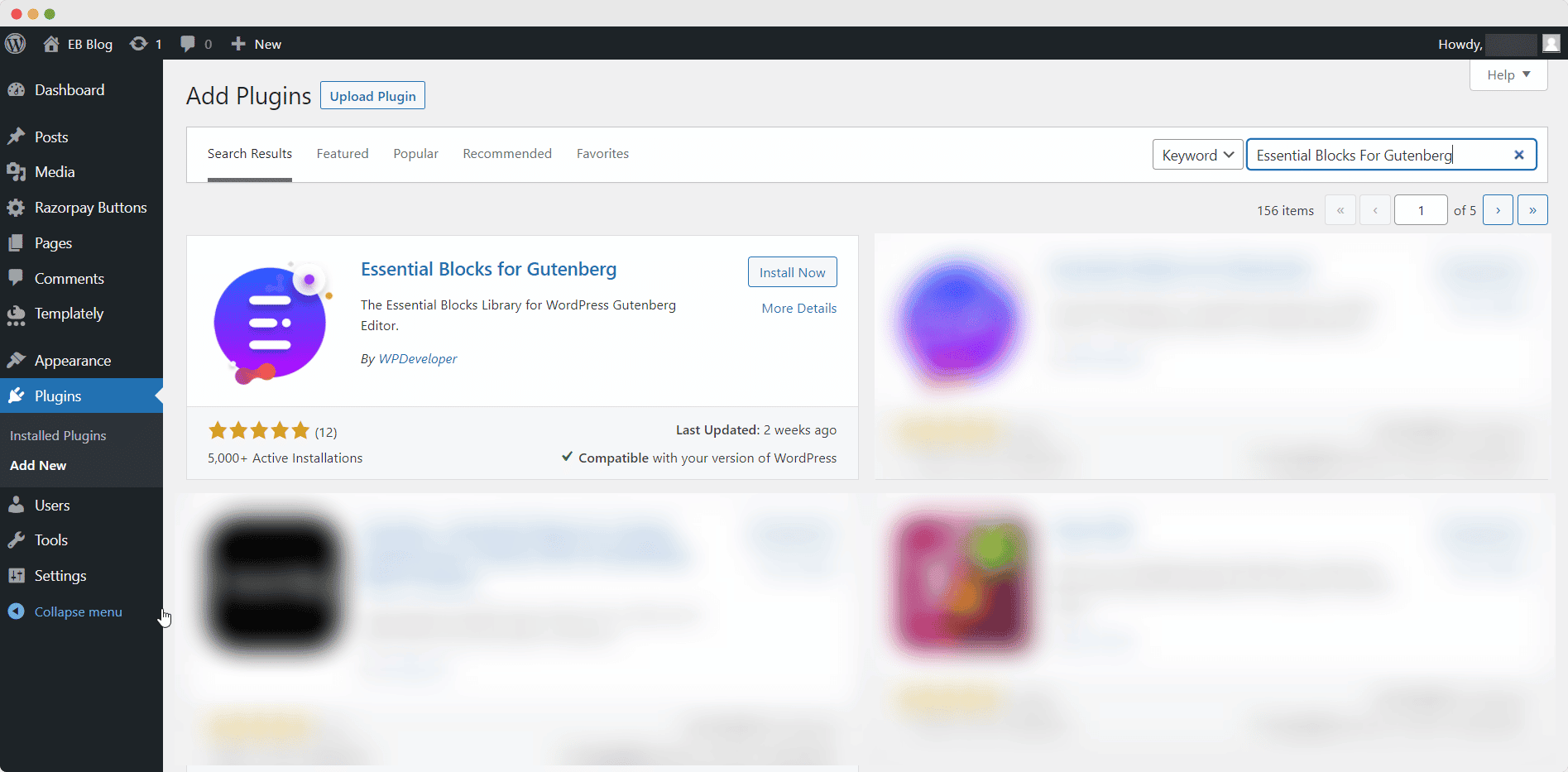 After installing and activating the Essential Blocks For Gutenberg, it's time to follow the simple and easy steps for getting the stunning feature list in Gutenberg. It is super easy to use Essential Blocks For Gutenberg that allows you to design and configure an outstanding feature list.
Step 1: Create a Page From The Dashboard
From the WordPress dashboard, navigate to Page → Add New. After clicking the Add New button you will be redirected to the Gutenberg editing panel or just select the page where you want to add the feature list.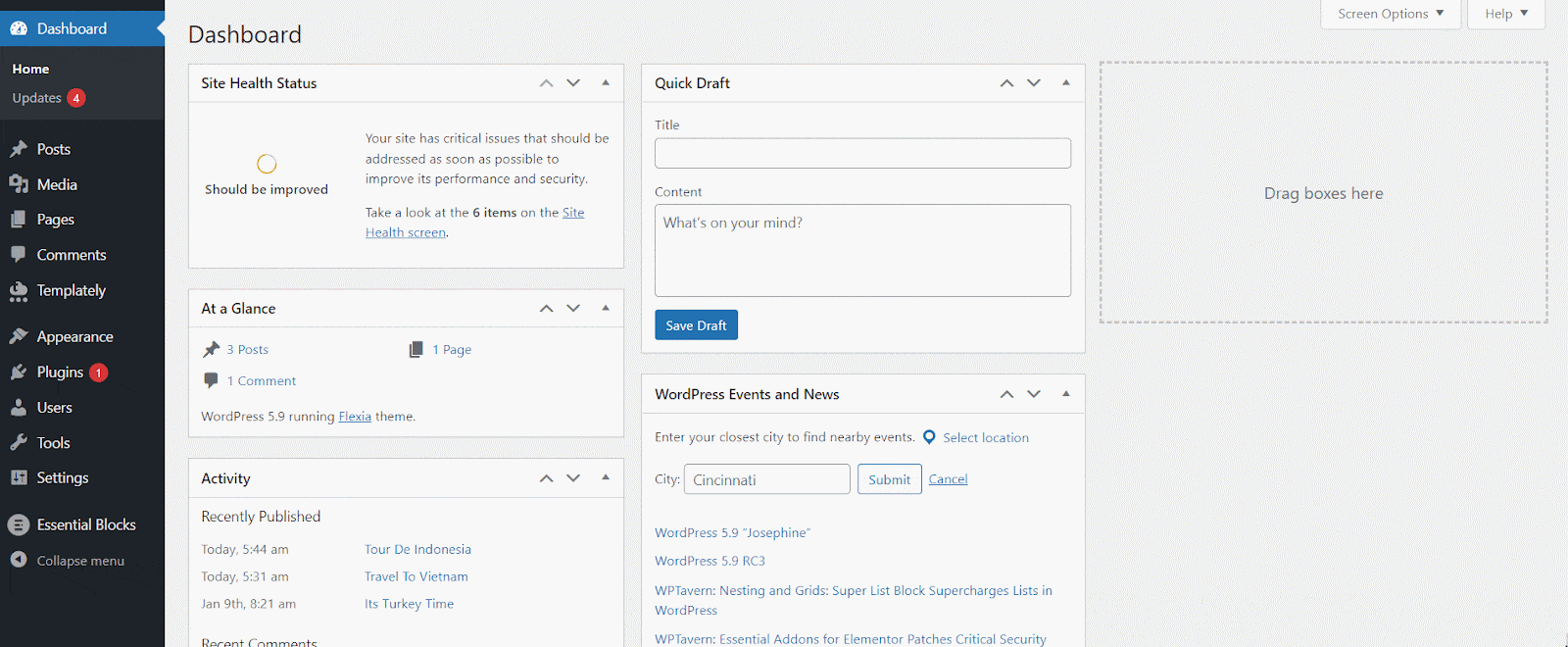 Step 2: Get Stunning Feature List In Gutenberg With Just One Click
Creating a feature list with Essential Blocks For Gutenberg is a very easy process that takes only one click. For activating this Essential Blocks element, click on the '+' icon to add a new block. Afterward, find 'Feature List' from the search option. Just click on the block and it will be on your website.
In another way, simply create a new post or page where you want to add the feature list from your WordPress Dashboard. Scroll down to find Essential Blocks or search 'feature list' in the search bar and you will get the feature list block. Just drag and drop the Feature List block.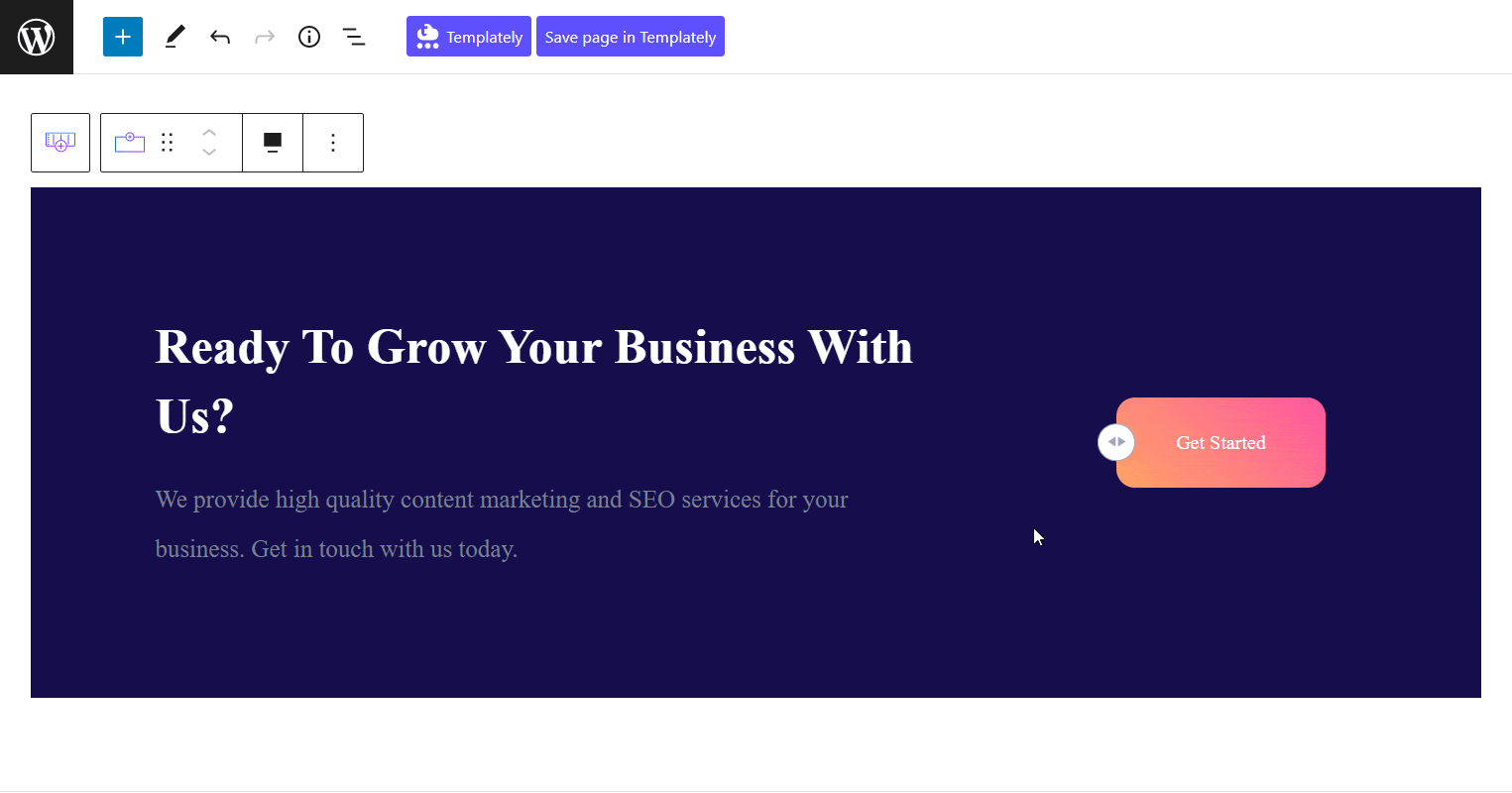 After you are done with this step, you are going to see a default layout . Now, it's time to configure the settings. Keep similarity with your website color and theme while designing the Essential Blocks Feature List.
Step 3: Configure The Essential Blocks Feature List Appearance
You will have full freedom to configure the appearance of the feature list block based on your need. Click on the block and a settings panel will appear at the right side of your page where you can customize and configure the contents and appearance of the feature list.

You can easily change the Essential Blocks Feature List Block icon, color, font, border, hover animation easily. There are multiple customization options open for you. So, play around with all the available customizations and create a stylish yet interactive feature list for your products. From the 'style' tab, you can easily pick and customize the colors you like to add in your feature list.

Look At The Impressive Feature List Block In Your Website
After following all the steps above and configuring the appearance, it is now time to share the stunning feature list on your website. To do that, click on the 'Publish' button from the top right corner. The stunning feature list will instantly appear on your beautiful website. Here's a simple demonstration below.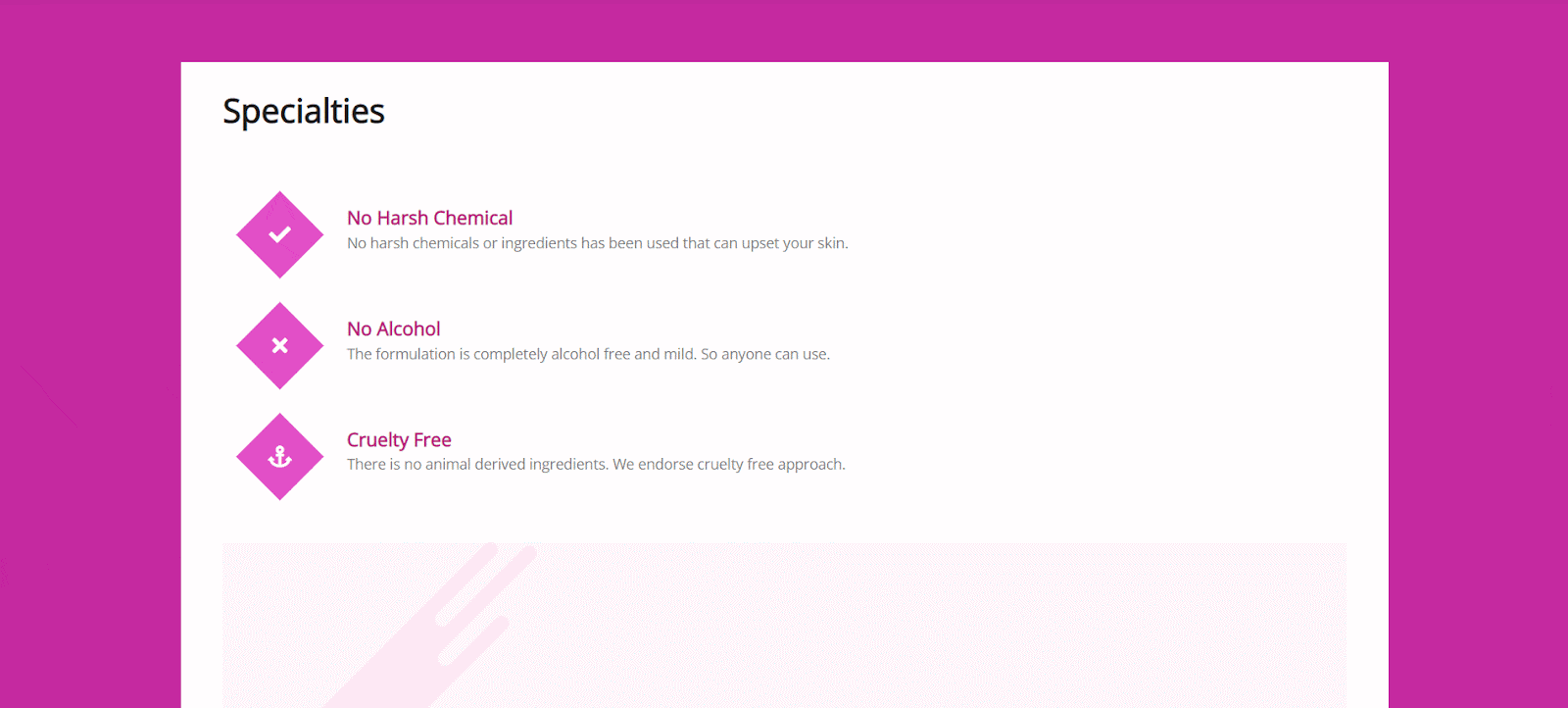 If you want your customers to get an overall idea about your product features or information at a glance, Essential Blocks Feature List can best serve the purpose. Simply following the easy steps, you can effortlessly add an impressive Feature List to your website posts and pages and configure it accordingly for your website. If you get stuck, then you can communicate with the dedicated Essential Blocks support team anytime.
And to get these kinds of easy-to-follow blogs, don't forget to subscribe to our blog. If you know about any other useful blocks to get an outstanding feature list for highlighting your product feature, please let us know in the comments below.