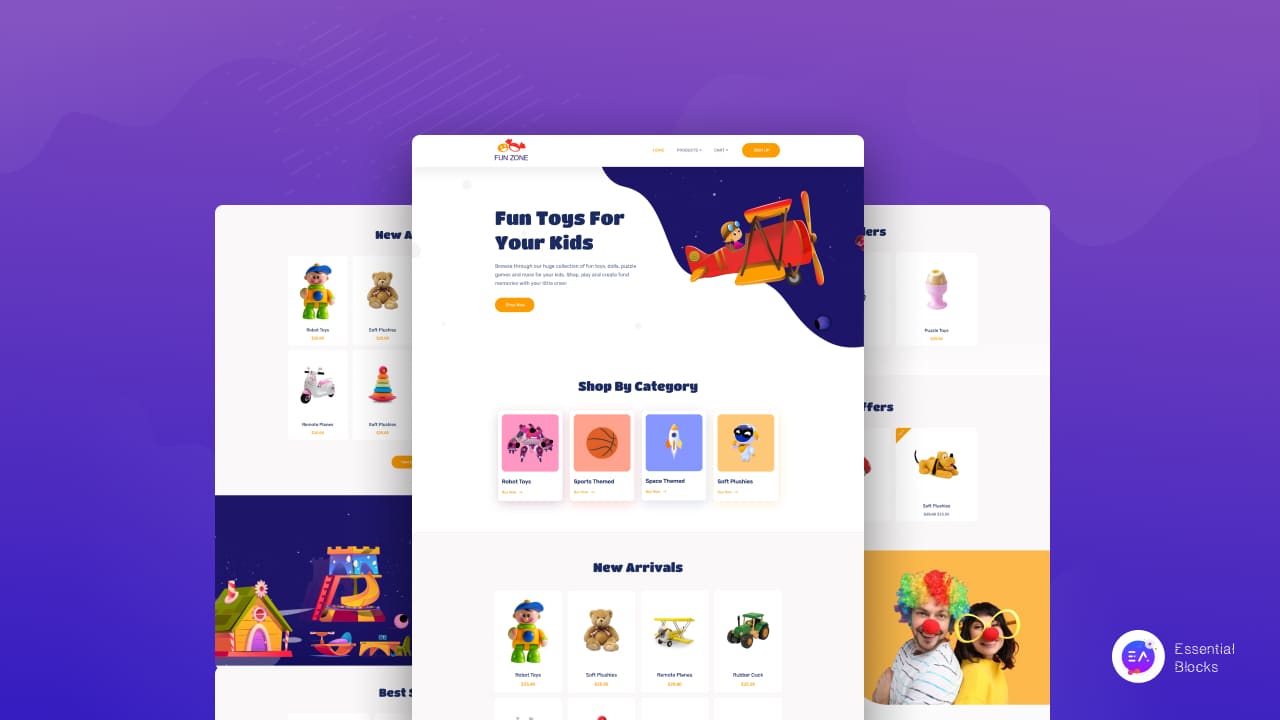 How To Create An Online Toy Store With Gutenberg Ready Template
Ready to turn your love for toys into a booming online business? Say goodbye to complicated website building and hello to a stress-free solution! With the help of a Gutenberg-ready template, creating your very own online toy store has never been this easier. Let's take the first step towards skyrocketing your toy store's success!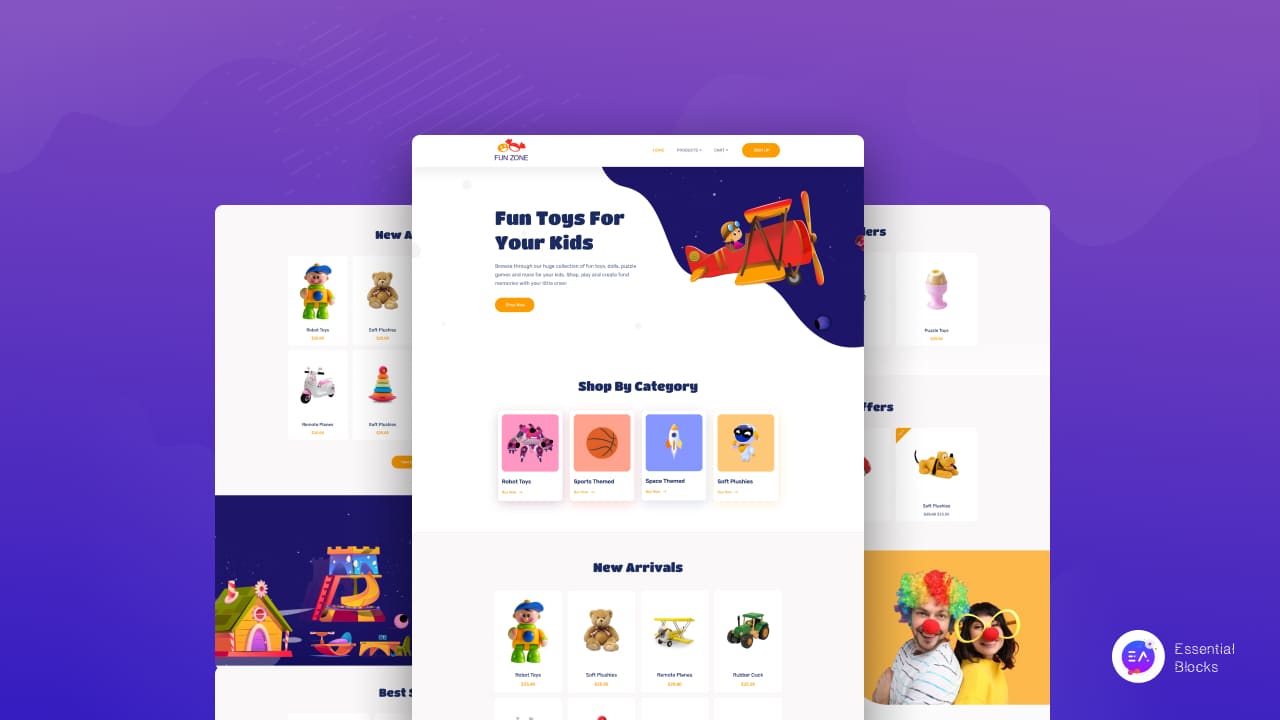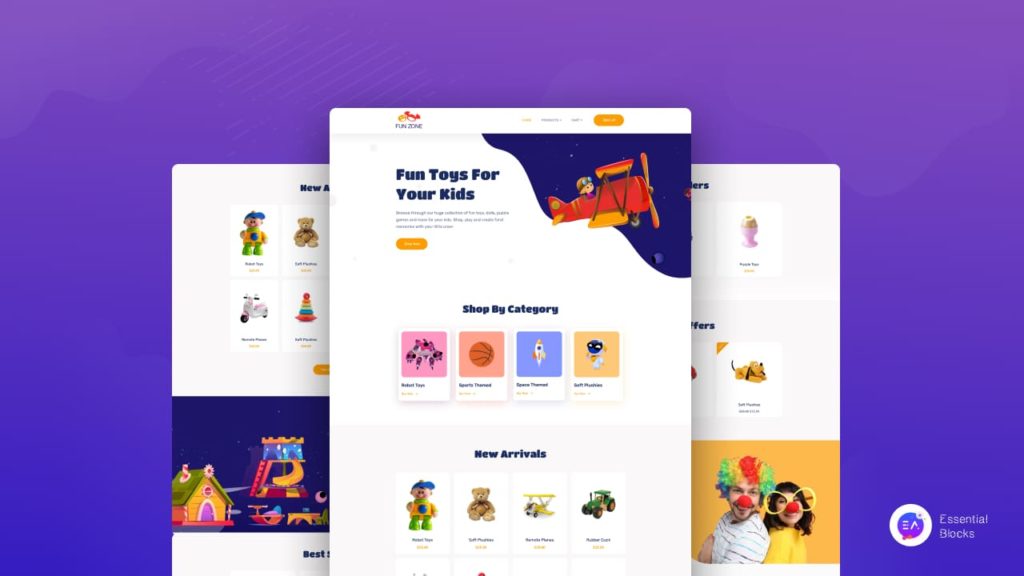 Kickstart Your Online Toy Store: 5 Convincing Stats!
In today's digital age, having an online presence is crucial for businesses to succeed, especially for physical stores. For instance, if you're running a physical toy store, creating an online toy store can help you take advantage of the increasing number of digital buyers.
And the number is currently at 2.64 billion worldwide. This means that one out of every three people is an online shopper, and this number is expected to grow further in the coming years.
According to recent statistics, the US online children's toy sales market size in 2023 is expected to reach $23.5 billion, with a growth rate of 6.3%. This indicates that more people are opting for the convenience of shopping online.
In fact, global e-commerce sales are projected to reach $6.3 trillion by 2023. So by not having an online presence, you could potentially miss out on a significant portion of your target audience. And in turn, it limits your potential sales growth.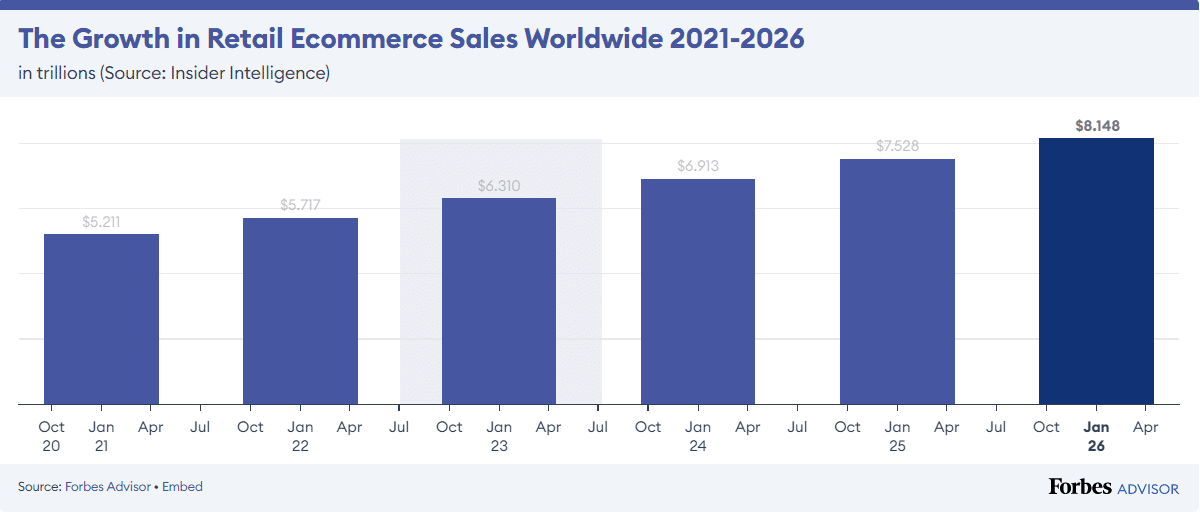 Furthermore, the annualized market size growth for Online Children's Toy Sales in the US from 2018 to 2023 is 8.4%. This means that the online toy store market is continually expanding, and by creating an online toy store, you can tap into this growing market and increase your sales potential.
Are you still curious about the explosive growth of online shopping? Well, let's dive into the comparison chart between in-store and online shoppers during the 2022 Thanksgiving weekend! This chart will give you a better understanding of just how rapidly online shopping is taking over. Get ready to be amazed by the numbers!

Offering a convenient shopping experience is crucial for online businesses, and this is especially true for toy stores. Busy parents may not have the time to visit a physical store, and by offering an online toy store, you're providing them with the convenience of browsing and purchasing products from the comfort of their own homes.
Creating an online toy store also allows you to offer a wider range of products without the limitations of physical store space. This means that you can cater to a larger audience and increase your sales potential. Using a toy store template can make the process of creating an online toy store easier and more efficient.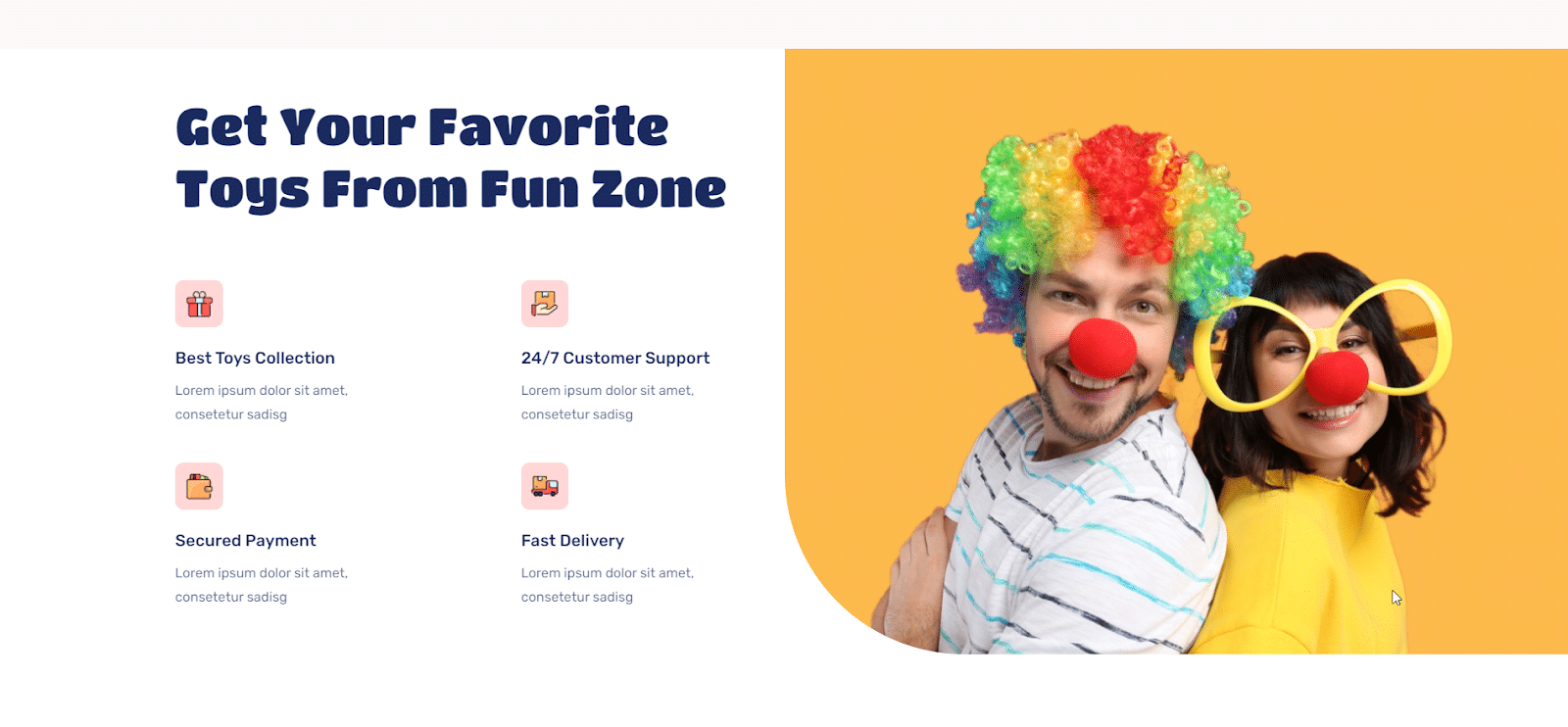 By using an online business template or store website template, you can create a professional-looking Toy Store Website that is both functional and visually appealing. This can help attract and retain customers, ultimately increasing your sales and revenue.
In short, creating an online toy store can help you increase your sales, reach a wider audience, and offer a more convenient shopping experience for your customers. So why not take the first step and start creating your own Toy Store Website today?
Introducing Fun Zone From Templately: Exclusive WooCommerce Toy Store Template For Gutenberg
If you're looking for a visually appealing and user-friendly template for your online toy store, Fun Zone is the perfect solution. It's a Template from Templately, your one-stop-shop for online templates.


Templately is the ultimate power station for website templates! With over 4000+ templates for both Elementor and Gutenberg, Templately is like having your personal army of design wizards at your fingertips.
But wait, there's more! Templately also offers some seriously amazing features like cloud storage for saving and reusing templates, a workspace for collaborating with your team, and a whole lot of other awesome stuff.
From finding the perfect website template to managing it like a pro, Templately has got you covered. So, if you're on the hunt for top-notch templates, look no further than Templately!
Now let's get back to Fun Zone. In Templately Fun Zone is available both for Gutenberg and Elementor to create stunning online toy stores. But here in this blog, we'll focus on the Gutenberg version of Fun Zone.
Fun Zone: The Ultimate Template For Your Online Toy Store
This well-crafted template pack comes in a bright and colorful design, making it ideal for designing websites for toy shops, kid's toy businesses, and even kid's clothing stores. With its vivid and captivating colors, charming fonts, and easy-to-use interface, Fun Zone can help you create a playful and enjoyable Toy Store Website.
Whether you're an experienced developer or a novice, this Toy Store Template is super responsive and fully customizable to meet your needs.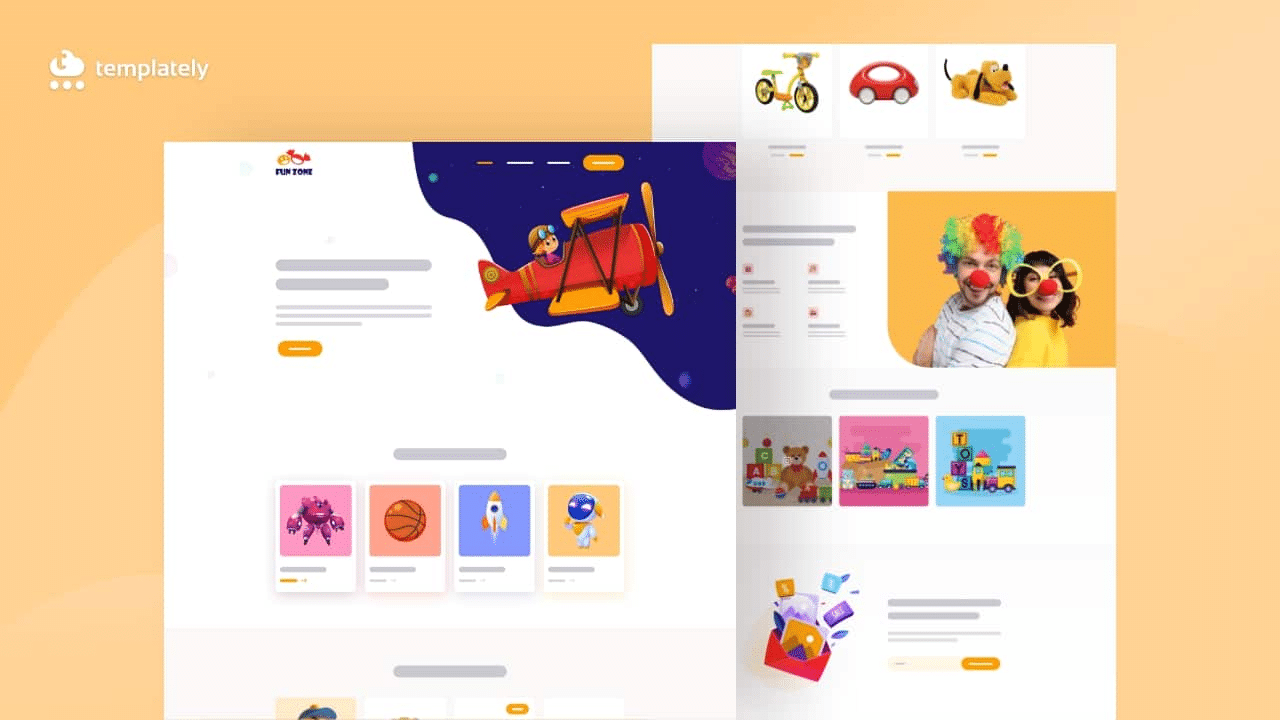 No coding knowledge is required to build your online business using Fun Zone. This Gutenberg Template includes a range of ready-to-use pages that are visually appealing and engaging.
With its seamless integration with WooCommerce, you can create a complete store website that is sure to attract your customers. You'll find two complete ready pages in this template pack – Fun Zone Home Page For Gutenberg and the Fun Zone Products Page For Gutenberg.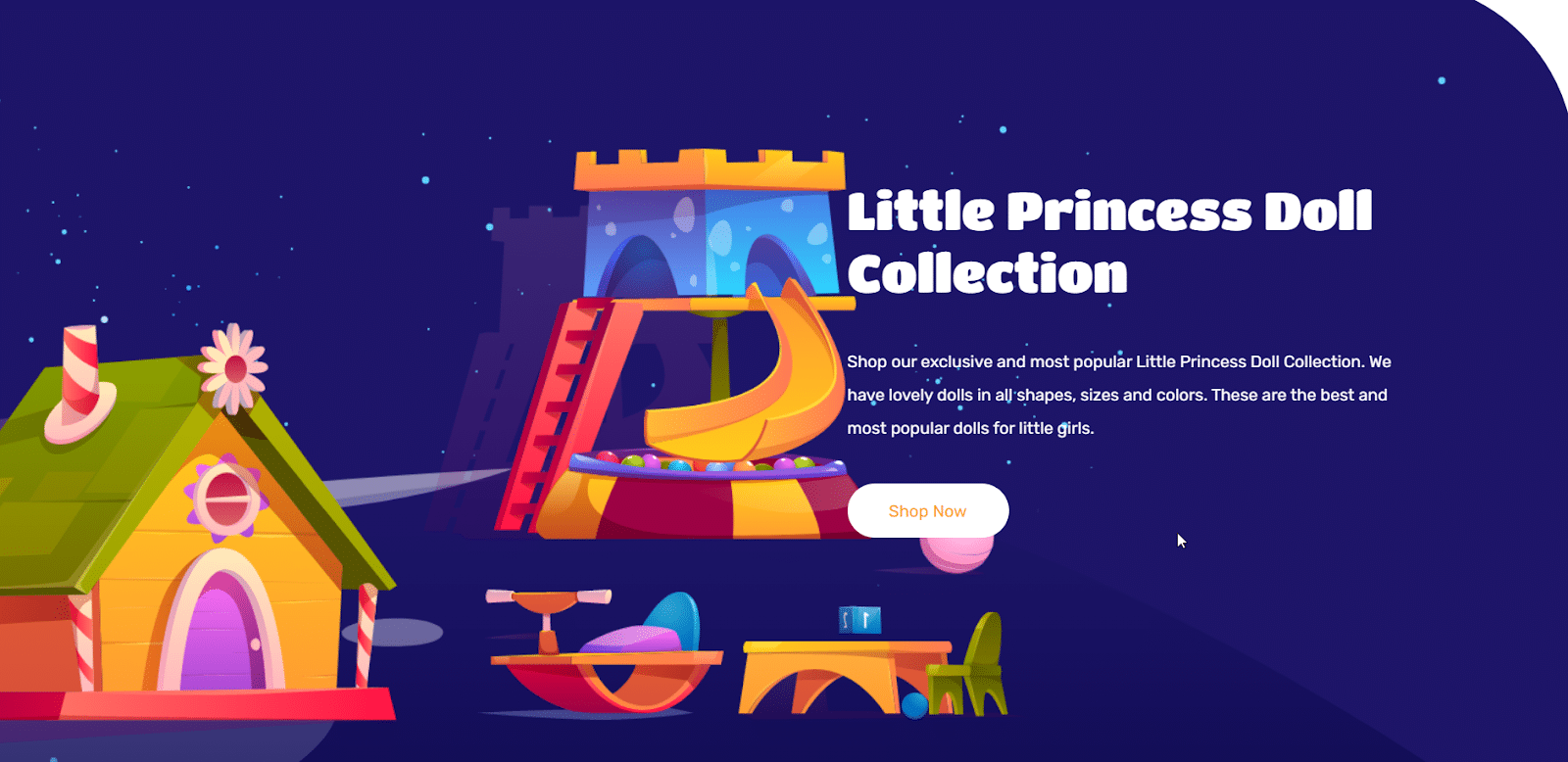 Discover Fun Zone, the ultimate toy store template for Gutenberg, featuring a homepage that will blow your mind! With its jaw-dropping design, Fun Zone's homepage template is guaranteed to make an unforgettable first impression on your visitors. Featuring an impressive introduction section, a categorized product display, and a separate section for new arrivals, it's the perfect way to showcase your toys in style and keep your visitors engaged.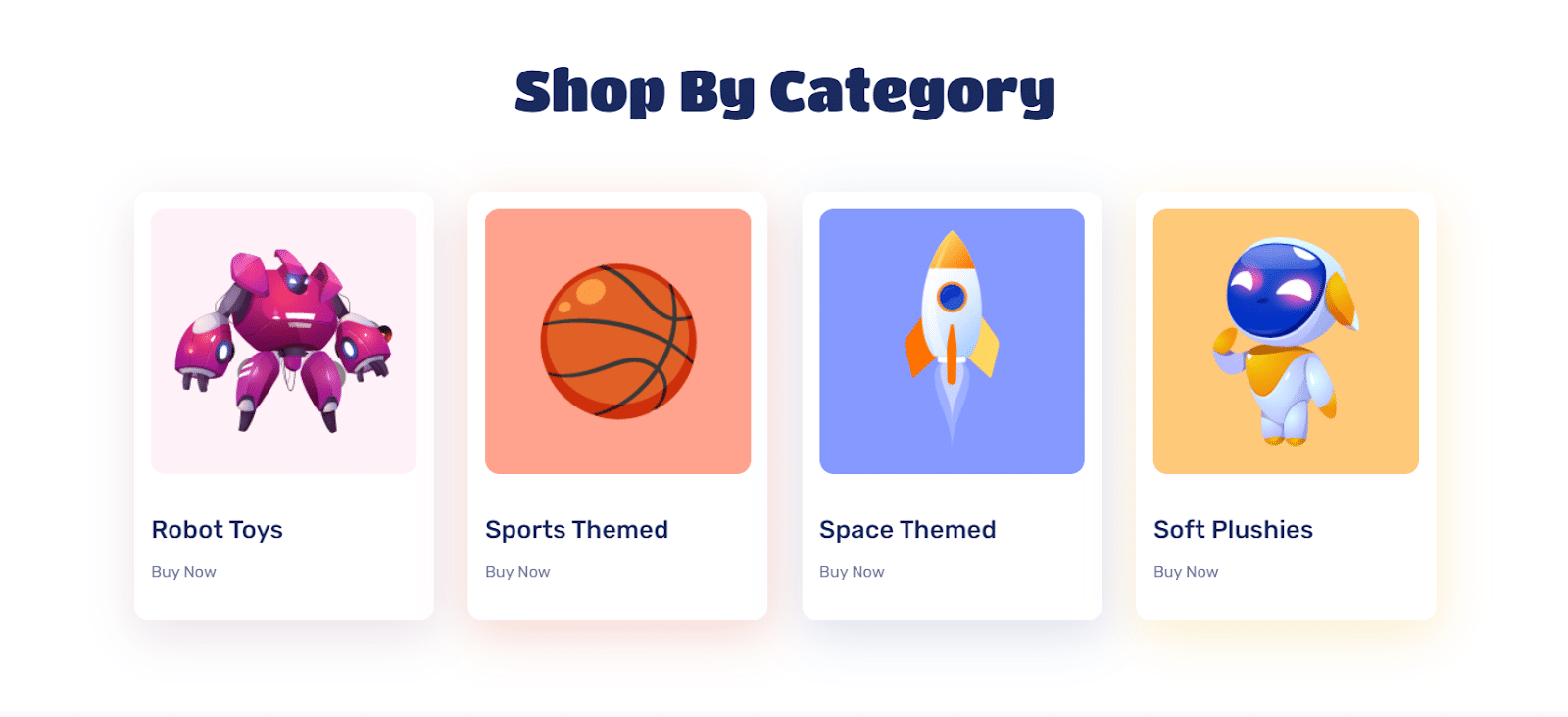 Fun Zone's product page template is designed to showcase your products in a fun and engaging way. With separate sections for new arrivals, best sellers, and eye-catching call-to-action buttons, your visitors are sure to be captivated by your products.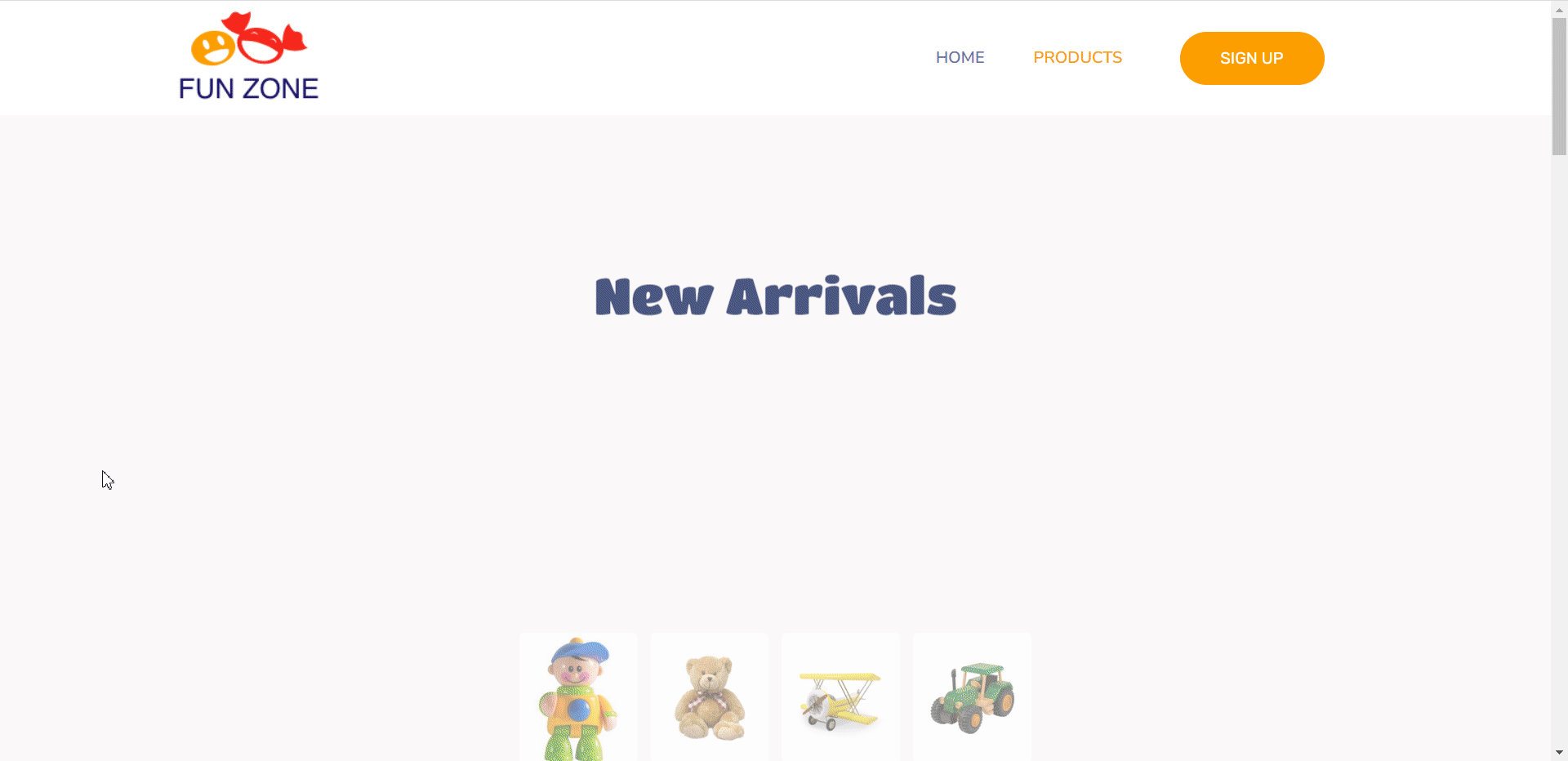 Power Up Your Online Toy Store: Discover The Benefits Of Fun Zone
Creating a website from scratch can be a daunting task, especially if you don't have any prior experience in web design. However, using a ready-made template like Fun Zone can make this process much easier and more efficient.
With pre-built pages, styles, and features, it saves time and effort in designing and developing your online toy store. Plus, there are many benefits to using Fun Zone, including customizable layouts and a streamlined design process. Let's take a look at them.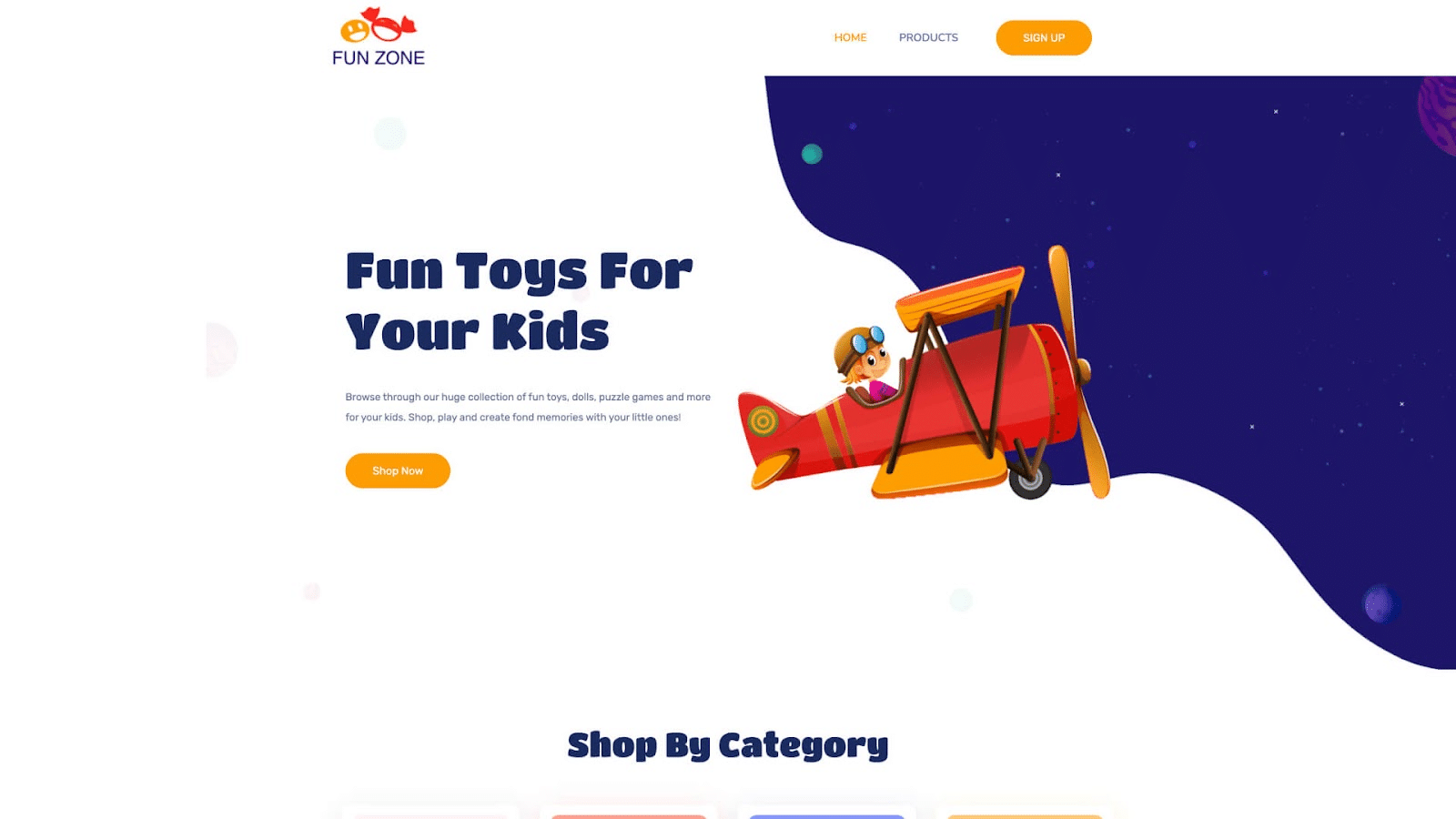 Saves Time And Effort
Save time and effort in designing your website with the Fun Zone Gutenberg template. With pre-designed layouts, built-in graphics, and pre-selected color schemes, you can easily customize your site to fit your brand without starting from scratch.
Consistency In Design
Fun Zone ensures design consistency for your website by offering a set of design elements and styles that you can apply across all pages. This creates a cohesive look and feel, which builds trust with visitors and enhances the professional appearance of your online toy store.
Responsive Design
Fun Zone is optimized for all screen sizes and devices, ensuring your online toy store is accessible to visitors using mobile devices. This helps them to easily navigate and engage with your site, increasing their overall satisfaction and likelihood to return.

Affordable
You can use Fun Zone for free without any hidden costs, even though Templately has some premium templates! Just grab it and use it to create your online toy store.
Easy To Customize
Fun Zone is highly customizable, allowing you to easily add or remove sections, change colors and fonts, and even add new features. With this flexibility, you can create a website that truly reflects your brand and stands out in the super competitive market.
Overall, Fun Zone is an ideal choice for those looking for a high-quality, store website template that can help them create a successful online toy store. So why wait? Give Fun Zone a try and see the difference it can make to your online business.
Essentials To Set Up Your Online Toy Store Website
Before you dive into creating your online toy store with the 'Fun Zone' Gutenberg template pack from Templately, you need to ensure that your website has all the necessary plugins and tools. This will ensure that your website functions correctly and runs smoothly. In this case, the necessary tools are:
WooCommerce: A powerful eCommerce plugin for WordPress that enables you to add and manage your products efficiently.
Fluent Form: A versatile plugin that lets you create custom forms and surveys, allowing you to collect valuable customer feedback and insights.
Templately: A ready-to-use template pack for Gutenberg that will help you create stunning pages and designs for your online toy store.
By taking the time to set up your website correctly and install these essential plugins and tools, you'll be able to create a successful online toy store that will attract customers and generate sales.
How To Create Online Toy Store With Ready Template: Fun Zone
Once you have successfully installed all the plugins mentioned above, you are now fully equipped to utilize the Fun Zone template pack in your Gutenberg editor. To get started, just follow these straightforward step-by-step instructions:
Step 1: Add The Template, 'Fun Zone' In Gutenberg Editor
To access the ready-to-use templates in Templately, simply click on its icon located at the top of your editor. This action will trigger a popup window, which will display a visually appealing presentation of all available ready templates of Templately.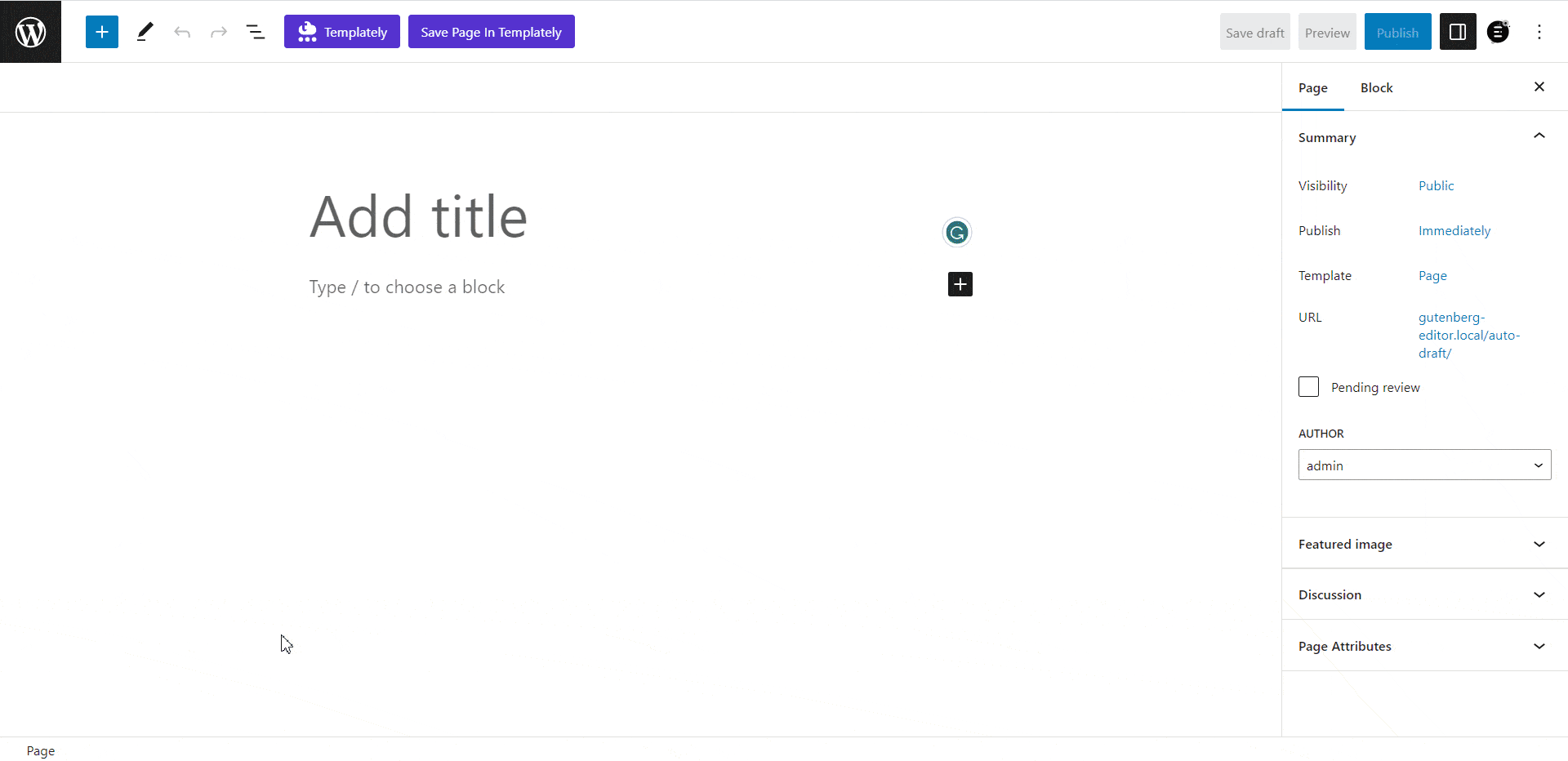 Next, navigate to the search panel and enter either 'Fun Zone' or 'Toy Store' to find the relevant templates. The search function will automatically display all the corresponding pages and blocks associated with your search terms.
For the tutorial, we've chosen the 'Fun Zone Homepage' template. To load the selected template onto your website, click the 'Insert' button. You can repeat the same process to add more pages to your online toy store.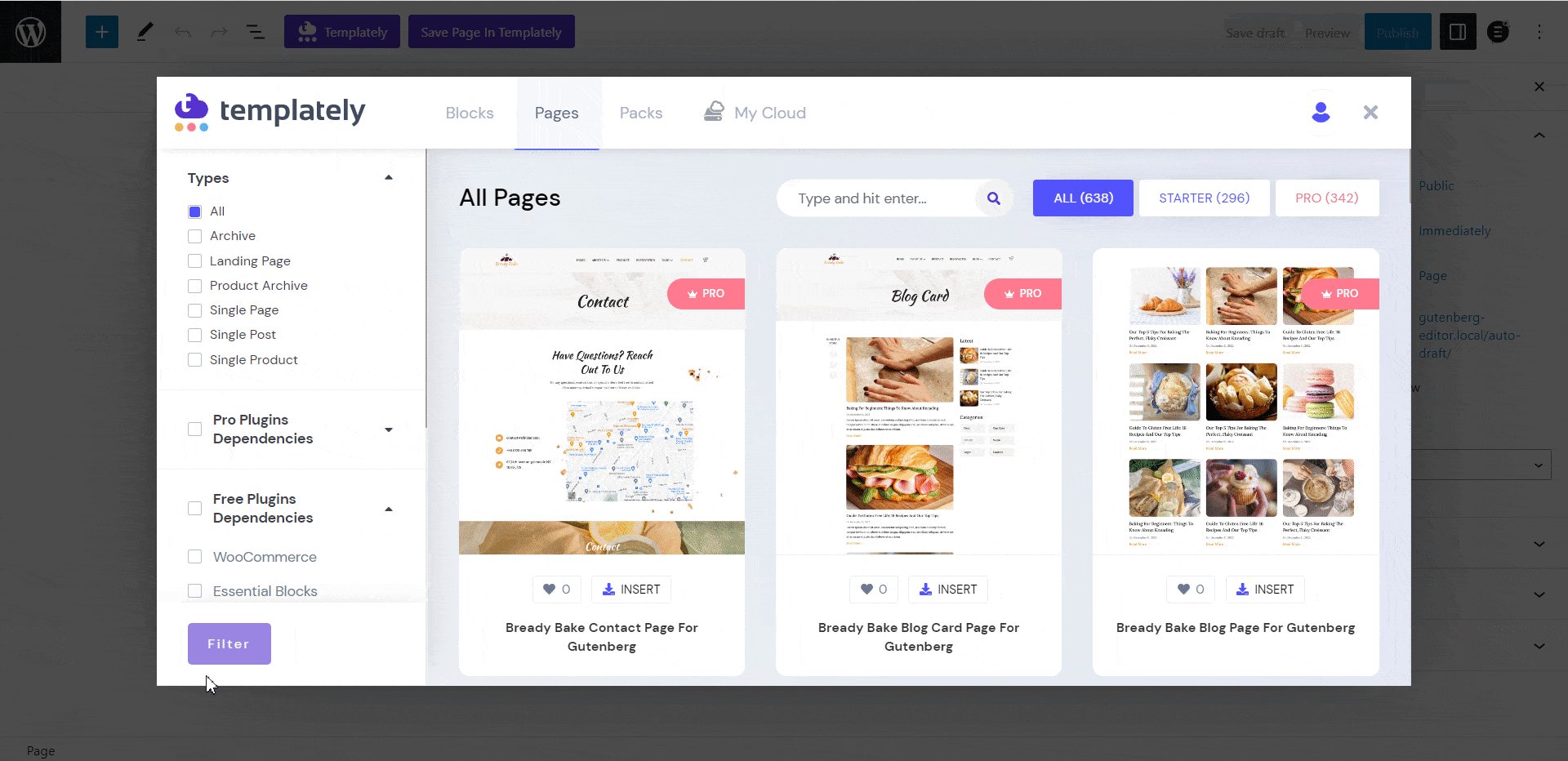 Step 2: Customize Fun Zone And Turn It Into Your Online Toy Store
With the 'Fun Zone' template available in Templately, you can quickly create and publish your own online toy store without writing any code. The template provides a complete design that covers all the essential elements of a toy store.
It requires only minor changes to make it unique to your brand. However, if you wish to add more content to your site, the template is also fully customizable, allowing you to tailor it to your specific needs.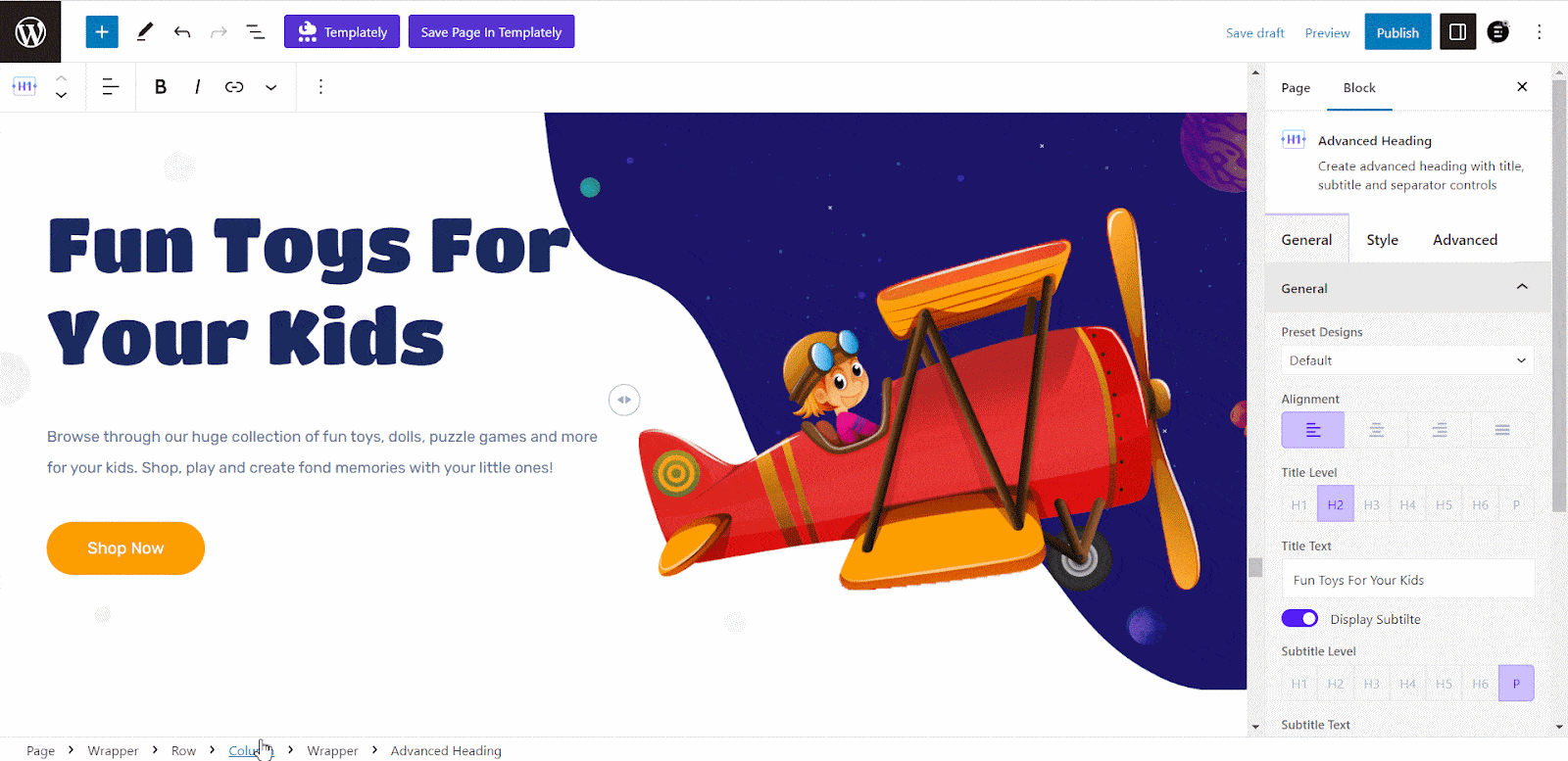 Step 3: Click On The Publish Button And Make Your Website Live
After all your hard work customizing your website with the Fun Zone Gutenberg template, it's time to share it with the world. Simply click the 'Publish' button in the upper right corner of the Gutenberg editor and voila! Your site is now live and ready for visitors to explore.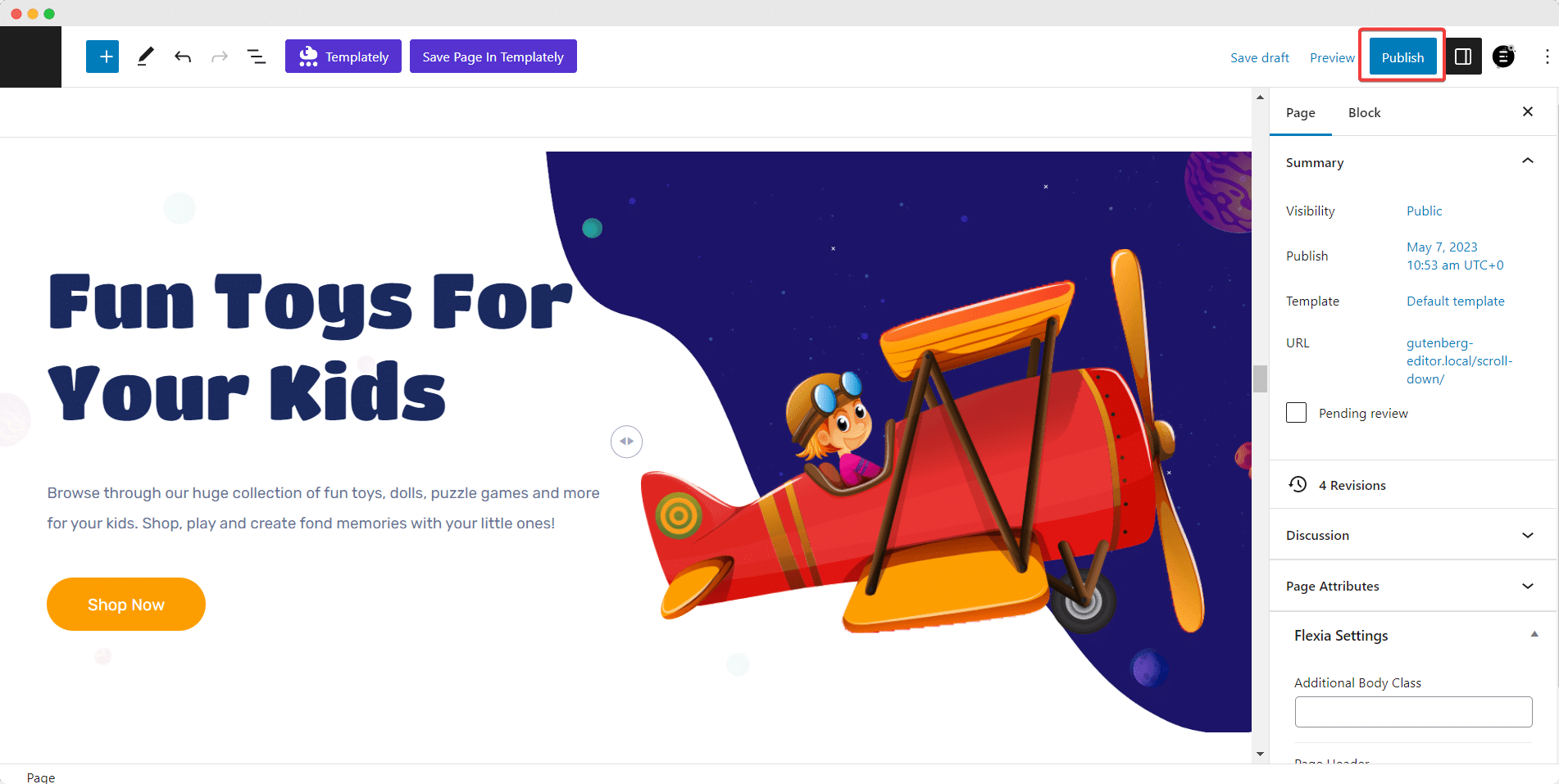 Congratulations on completing all the steps successfully! With the 'Fun Zone' ready template by Templately, you've created a stunning online toy store website in Gutenberg that looks just like the one below. Best of all, you achieved this without writing a single line of code. Templately has made it easy for you to create a beautiful and professional online presence for your toy store.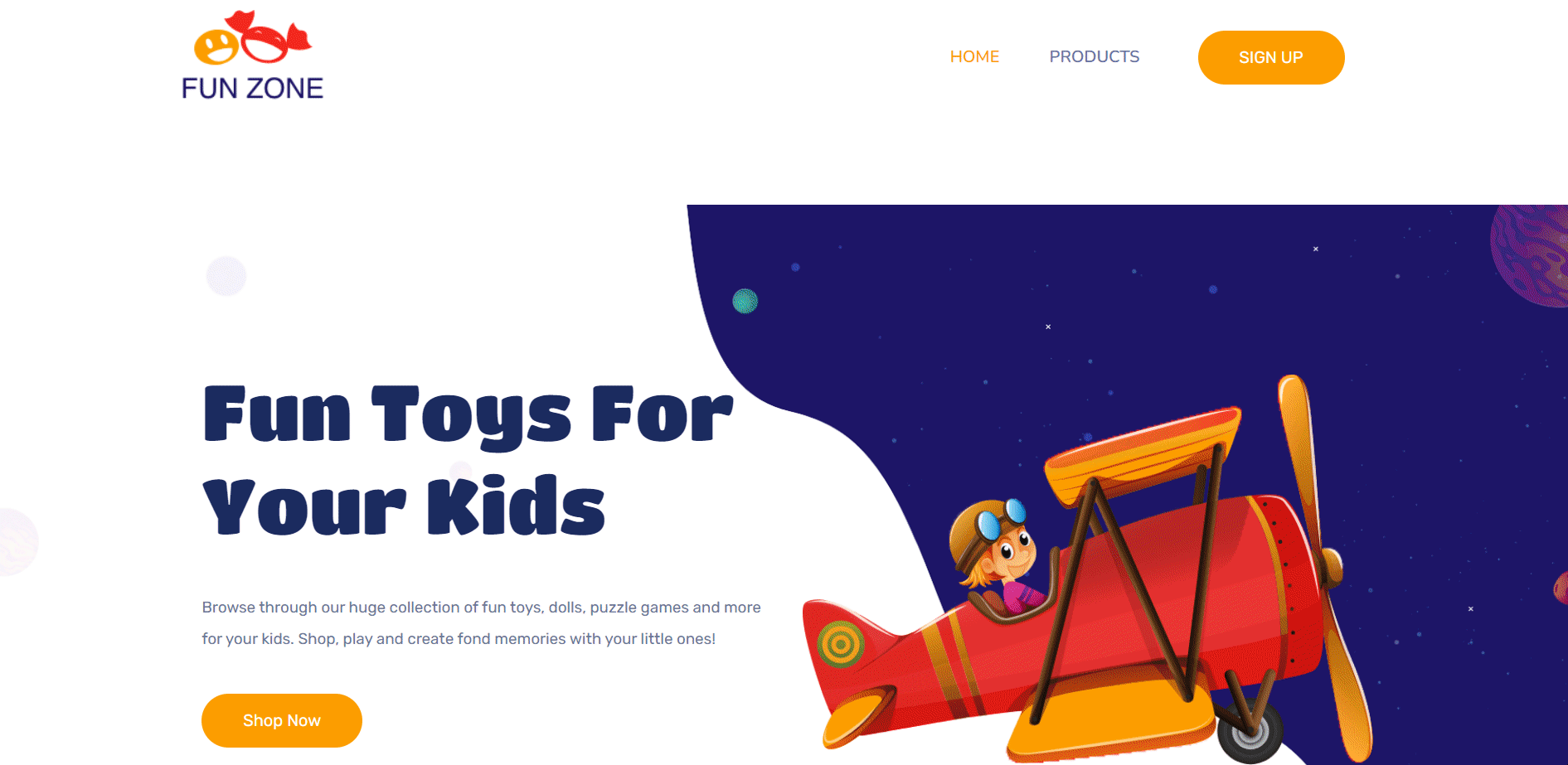 Congratulations on making it to the end of our blog on creating an online toy store with Gutenberg templates! You're one step closer to building your dream website and we're thrilled to have been a part of it. If you have any questions or feedback, don't hesitate to reach out to our dedicated support team. We're always here to help you build the perfect website. You can also join our Facebook community to connect with other website creators and share your experiences.