WordPress Gutenberg Tutorials: Top Blogs, Courses & Video Channels To Learn [2023]
Did you want to drastically alter your WordPress website or page-building experience? So that you can broaden your experience, even more, you need to get your hands on WordPress Gutenberg tutorials. You can gain insights and learn methods and tips for future change in WordPress content creation through tutorial blogs, courses, or video channels that cover Gutenberg.
As you might already know, WordPress was introduced around 2003 and went through waves of transformation over the years. In the 5th WordPress version, Gutenberg became the default WordPress editor in 2018. Since Gutenberg is a one-of-a-kind visual editor for content creation, you need to be always familiar with the latest features. Let's dive in and explore all the possible sources that you can follow to become updated with the forthcoming features and produce outstanding content.
Why Does WordPress Gutenberg Stand Apart From Other Page Builders?
If you are trying to find a reliable way of building your page, WordPress Gutenberg is the ultimate solution to your quest. This page builder is also called block builder as you will be using blocks of different kinds to create a fully functional page or website. All of these blocks are highly intuitive and easy to manage. With full customization options, you can easily expand your creativity while building a page through WordPress.
Besides basic websites or page layouts, you can also couple it with useful plugins to create complex designs in one go. Lots of built-in themes, patterns, and layouts are available in Gutenberg. Let's see why Gutenberg is super easy to use.
No need to back and forth while working: Using Gutenberg is easier when you do not need to back and forth between the backend and front. This page builder is called a visual editor as you can see the outcome just yet. You can design the template as you want and check out the final outcome easily.
Non-developer-friendly editor: Gutenberg is popular among non-developers who want to create their websites without coding. You do not need to be an expert in coding to use it. Moreover, you will have full freedom of customization while creating a website. That's why Gutenberg is versatile in its nature.
✨ Gutenberg Tutorial Blogs You Must Check Out
With every new update of Gutenberg, you will get brand new features and fixes that will elevate your user experience overall. That's why you need to read related blogs, news, tutorials, and newsletters to know the latest updates. Here we have mentioned some of the important Gutenberg tutorial blogs that you can always follow.
🔔 Essential Blocks For Gutenberg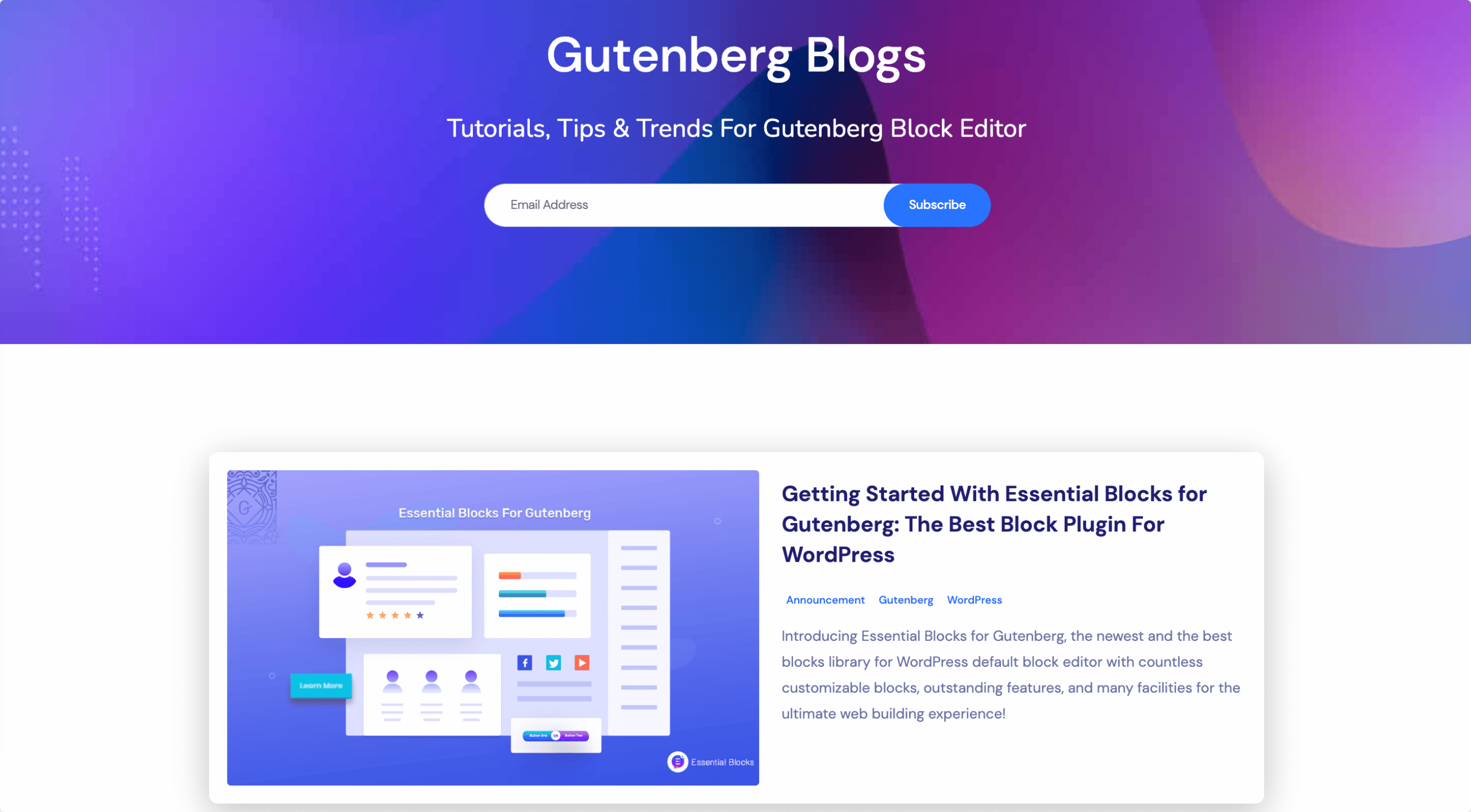 Essential Blocks For Gutenberg is the ultimate resource for any Gutenberg beginner who has just started off his WordPress journey. You will get to learn a lot of useful ways to turn your WordPress website into a fully functional and versatile website. Besides tips and tricks, you will also find instructional blogs or insightful articles that will help you elevate your knowledge about Gutenberg.
🔔 Gutenberg Hub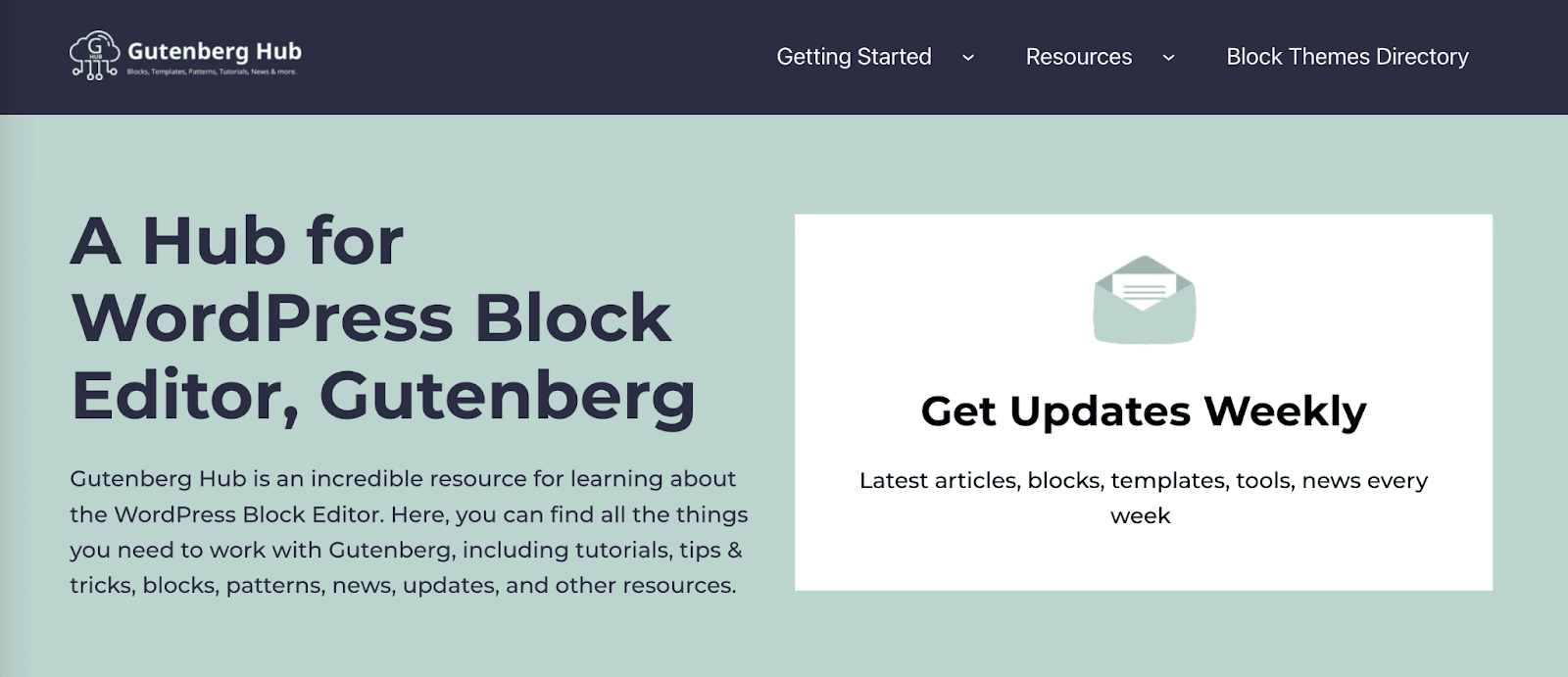 Gutenberg Hub is a resource website that has all kinds of information related to the Gutenberg editors. It includes any tutorials related to the uses of blocks, useful tips, and tricks, the latest Gutenberg news, etc. No matter if you are looking for tutorials for full site editing, single site editing, or block style alteration, you will get these all in one place. Their resources are categorized into several segments like general user guides, plugins and themes, developer guides, and code snippets. Video tutorials etc.
🔔 Kinsta Blog – WordPress Tutorials & Resources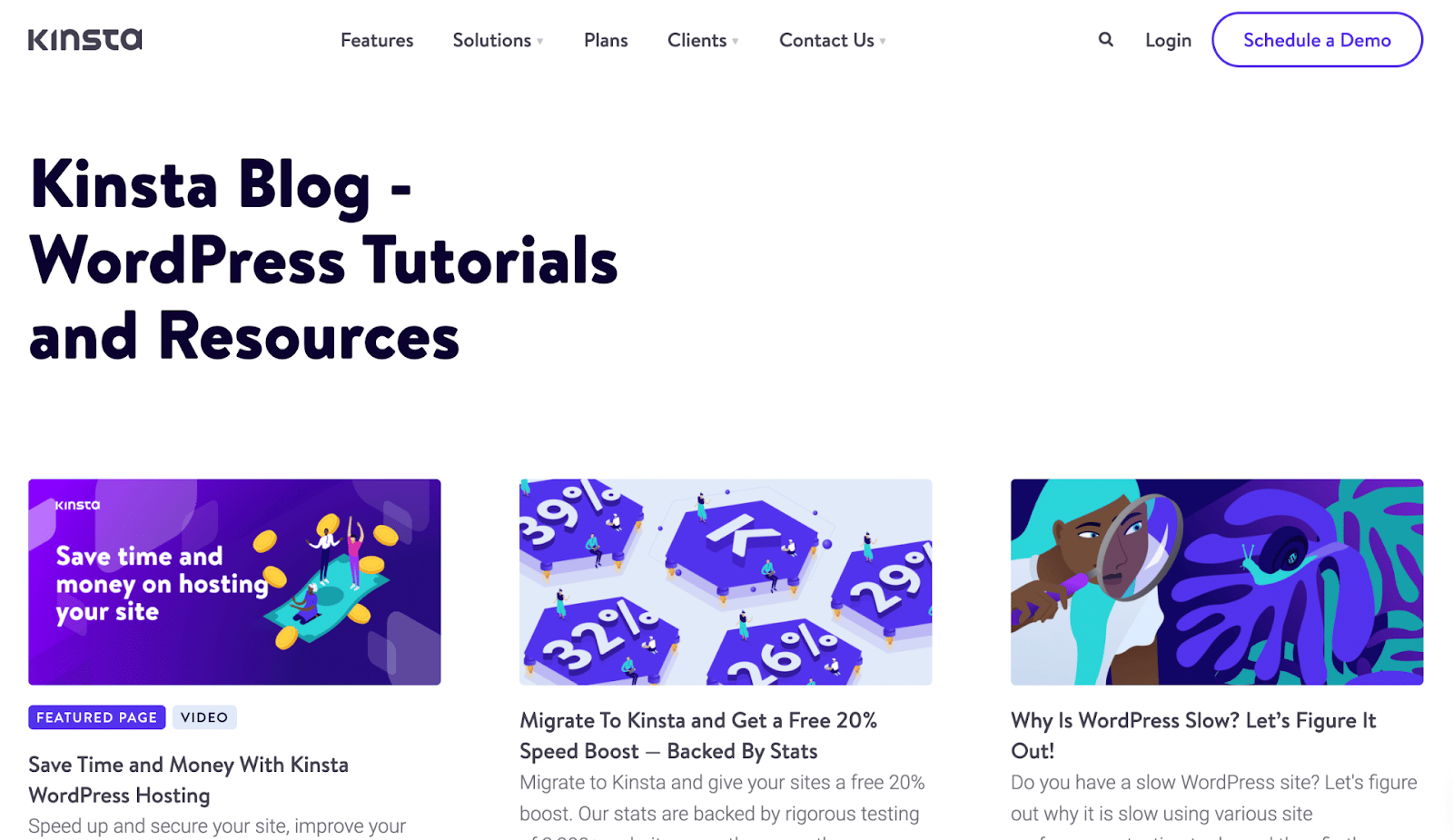 Kinsta Blog is another Gutenberg tutorials blog site where you can find not only Gutenberg-related blogs and newsletters but also WordPress-related useful articles. Starting from maintaining a WordPress site to thousands of ways to make your sites work faster. After Gutenberg has become the default editor for WordPress, Kinsta constantly released tutorial blogs to educate its users about Gutenberg. Whatever issues you might be facing while using Gutenberg, you will find the solution in the Kinsta blog. That's why it can be one of the best Gutenberg resources you can get your hands on.
✨ Top Blogs For Gutenberg Tutorials That You Must Follow
For beginners, Gutenberg can be quite a challenge to start with. That is why we have gathered some of the best Gutenberg tutorial blogs below to help you get started.
🔔 Gutenberg Course For Freelancers – Joe Casabana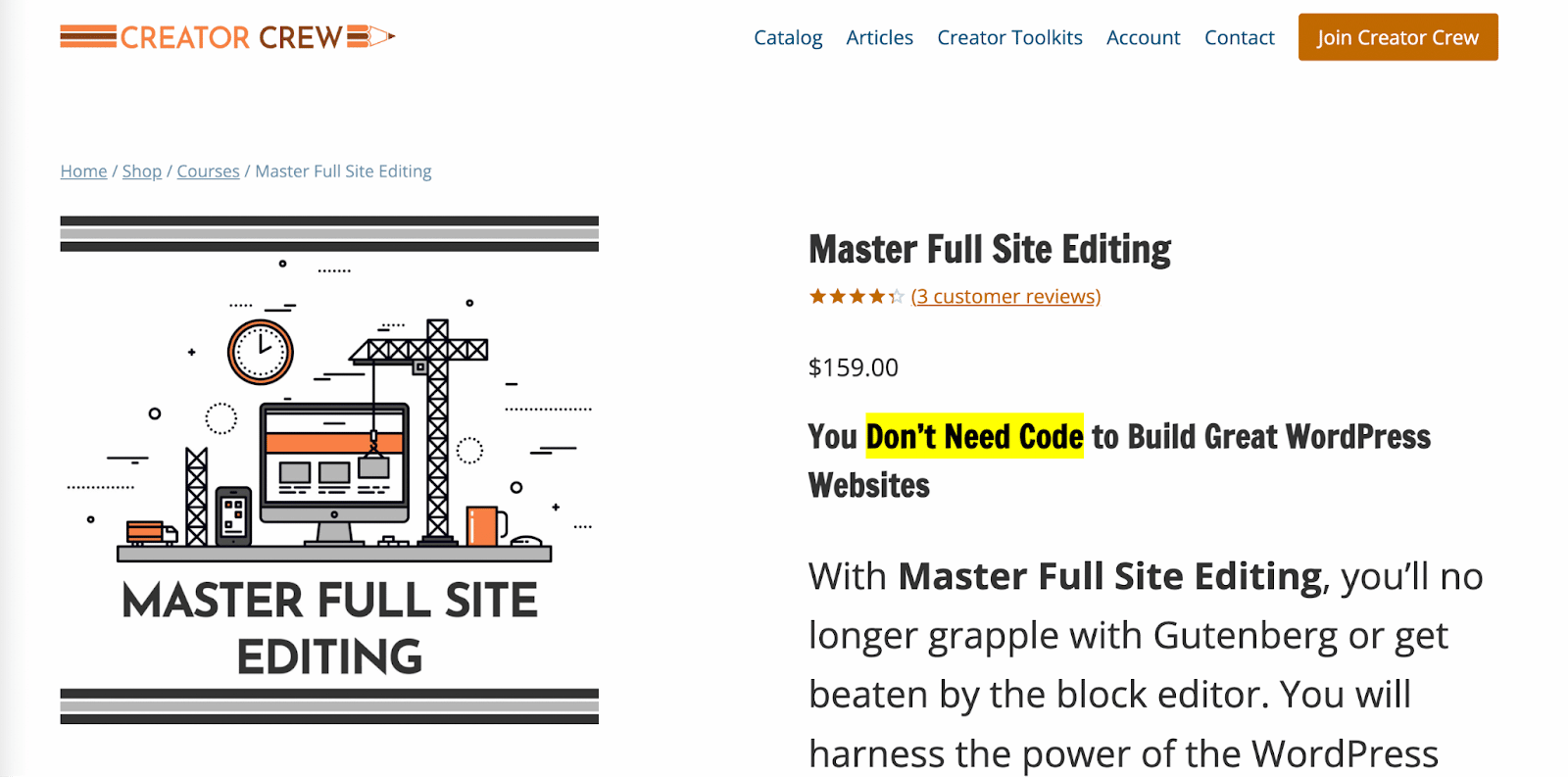 Do you develop WordPress websites for customers? You should take this Gutenberg Course for Freelancers course by Joe Casabana. Specifically aimed toward contractors and companies who create websites for clients. This training is intended for both you and your clients. You will learn the ins and outs of Gutenberg's operation as well as about communication strategies and upgrade designs.
You will have the responses when your clients have inquiries. You will learn how the new editor functions, what the new terminology means, and how to create a website from scratch in this course. Additionally, you will receive materials and checklists to help you discuss the changes with your clients and devise the best course of action for transferring them safely to WordPress 5.0. Finally, there are numerous demonstrations and instances of actual upgrades.
🔔 WordPress Gutenberg Blocks For Beginners

WordPress Gutenberg Blocks for Beginners is an all-in-one course that can help you learn a lot of things in one go. Even though this tutorial course is for beginners, you will learn to create blocks for this new WordPress visual editor. You can also create blocks all from scratch. You'll be able to use your blocks both in production settings and plugin environments. Using stylesheets, you will also be able to create styles for your Gutenberg. Blocks using Media Uploader, Toolbar, RichText Component, etc will become easier for you.
✨ Gutenberg Tutorial Videos To Subscribe For Beginners
If you are here to find out the most efficient and useful Gutenberg tutorial video channels to follow on YouTube, you have come to the right place. We have listed down some of the best tutorial resources available on YouTube where you will find easy and detailed tutorials to help you master Gutenberg.
🔔 Essential Blocks For Gutenberg – WPDeveloper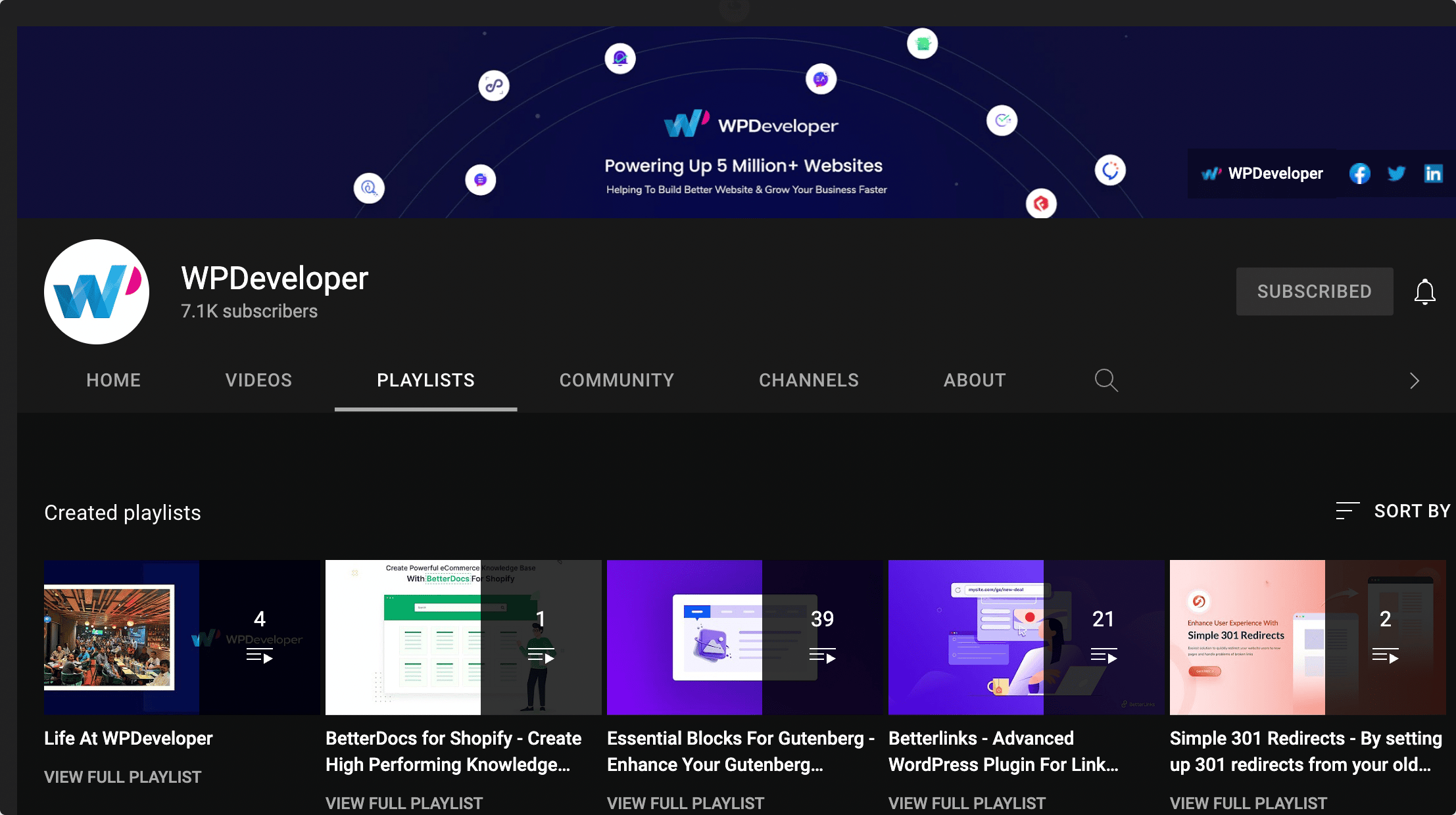 Essential Blocks For Gutenberg produces videos that will definitely smooth your Gutenberg journey. This YouTube channel will get you updated about all the upcoming Gutenberg features along with tutorials. Besides, you will learn to use top-notch Gutenberg plugins that will support you in your way. There are multiple playlists dedicated to each type of plugin criteria. Subscribe to this channel and let yourself explore all the useful content that Essential Blocks for Gutenberg publish.
🔔 GutenbergHub – WordPress Gutenberg Tutorial

GutenbergHub produced videos related to Gutenberg tutorials to educate people on using WordPress. As WordPress is going through many revolutions recently, mastering Gutenberg has become essential for everyone. No matter if you are a beginner or a professional, you will need to check out their videos and the latest tactics from their video channel.
🔔 Jet In The Net

Jet In The Net is another channel that you can follow to see some of the best suggestions you can find online. Of course, there are other YouTubers who can suggest individual topics but from this channel, you will learn where you need to get suggestions.
We hope that you have already figured out which resources you will be looking for while getting started with Gutenberg. As you need to have a basic groundwork before starting using Gutenberg, this blog will help you.
If you want to read more blogs like this, subscribe to our blog and get more insightful blogs to read. Share your thoughts with other WordPress users and join our super-friendly community.