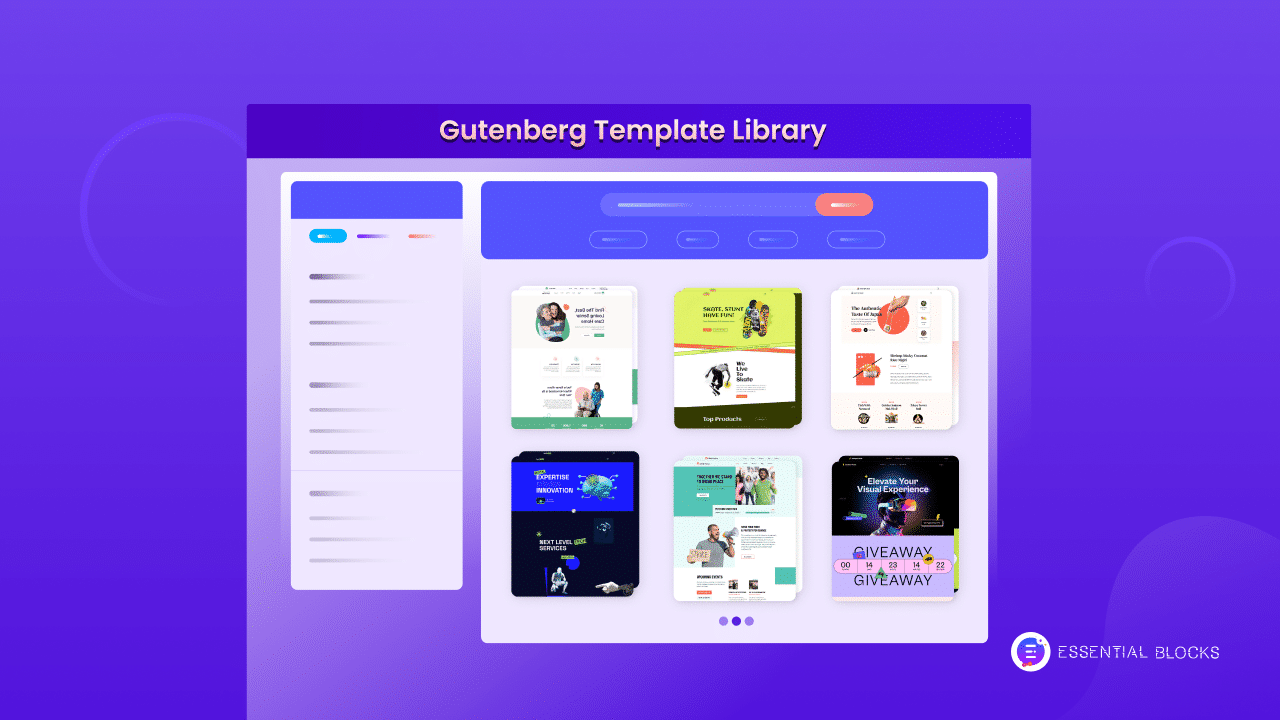 How To Get Access To All-In-One WordPress Gutenberg Template Library?
In the modern WordPress web design, finding the perfect WordPress Gutenberg template is often challenging. Limited choices, concerns about template quality, and the time invested in searching can hamper creativity. However, there's a game-changer on the horizon: Templately. In this blog, we'll explore the pain points of template hunting and unveil how you can get Templately's all-in-one Gutenberg template library access to revolutionize the design process, offering variety, quality, and efficiency in one package.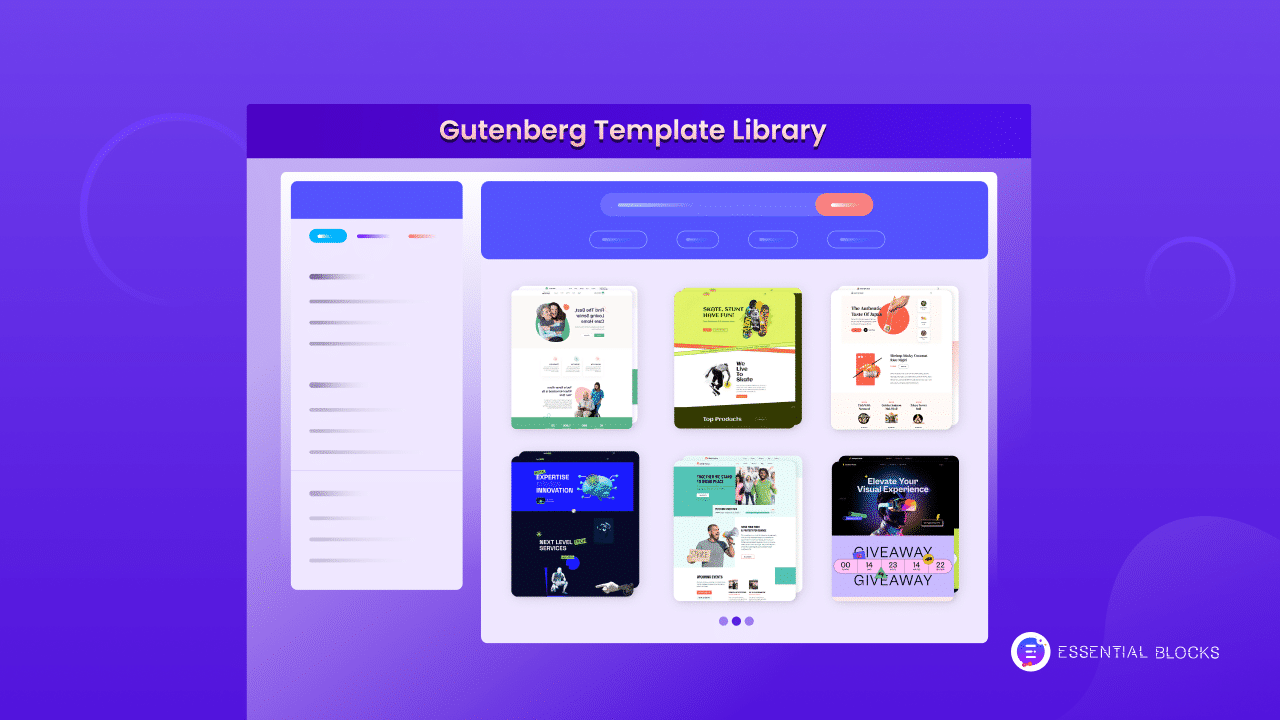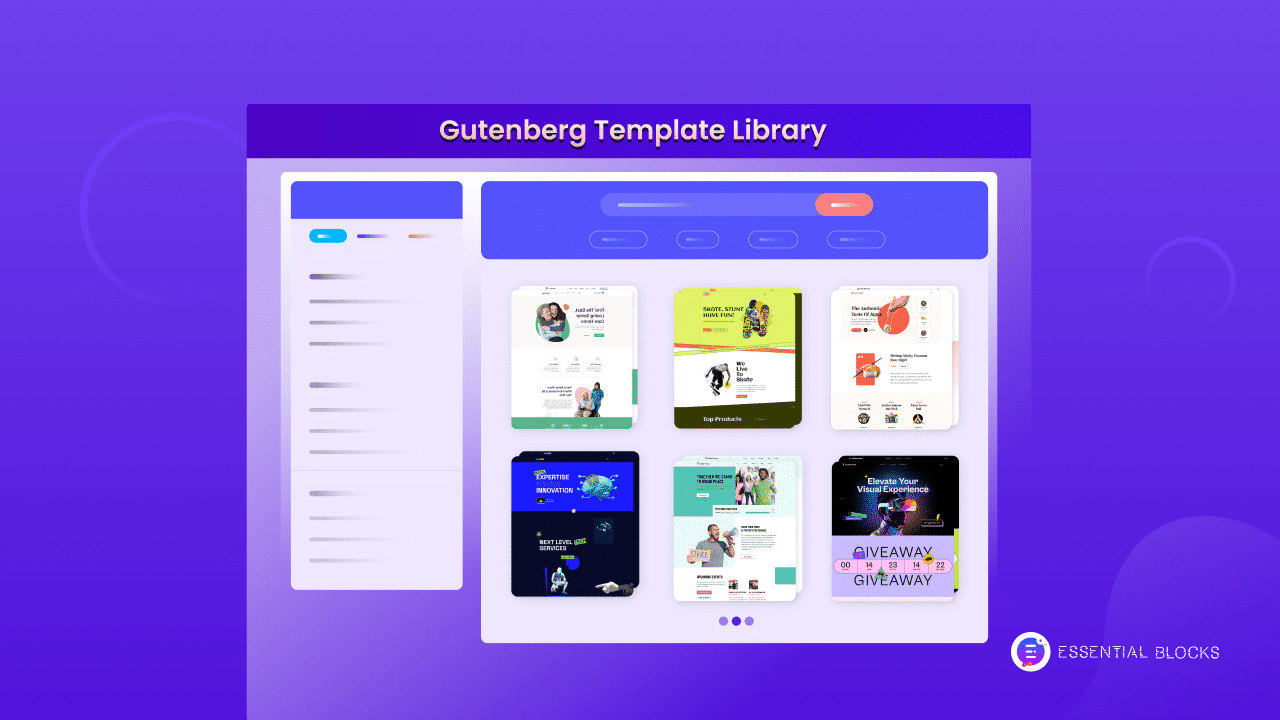 Now, the question arrives, why do you need everything in one place? The answer is quite easy and simple- to remove all the obstacles when searching for the perfect WordPress Gutenberg template. Let's begin with all the issues & the solution afterward.
Major Pain Points While Looking For Perfect WordPress Gutenberg Templates
When it comes to designing your WordPress website using the Gutenberg editor, you may encounter several pain points that can hinder your creative process. Here are the most probable challenges you could face:
1. Lack Of Diverse & Appealing Gutenberg Templates
One of the primary issues users face is the limited availability of diverse and appealing WordPress Gutenberg templates. Many template libraries offer a small selection of generic designs that fail to capture the unique essence of different website niches.
Templately addresses this issue by offering a vast collection of professionally designed WordPress Gutenberg templates that cater to a wide range of website niches and styles. With Templately, you have access to a diverse selection of templates that can help you create a website that truly stands out.
2. Templates Not Aligned With Specific Website Niches
Another common difficulty is finding templates that are not aligned with specific website niches. Using templates that do not match your website's niche can lead to a disconnect between your content and design, resulting in an inconsistent user experience.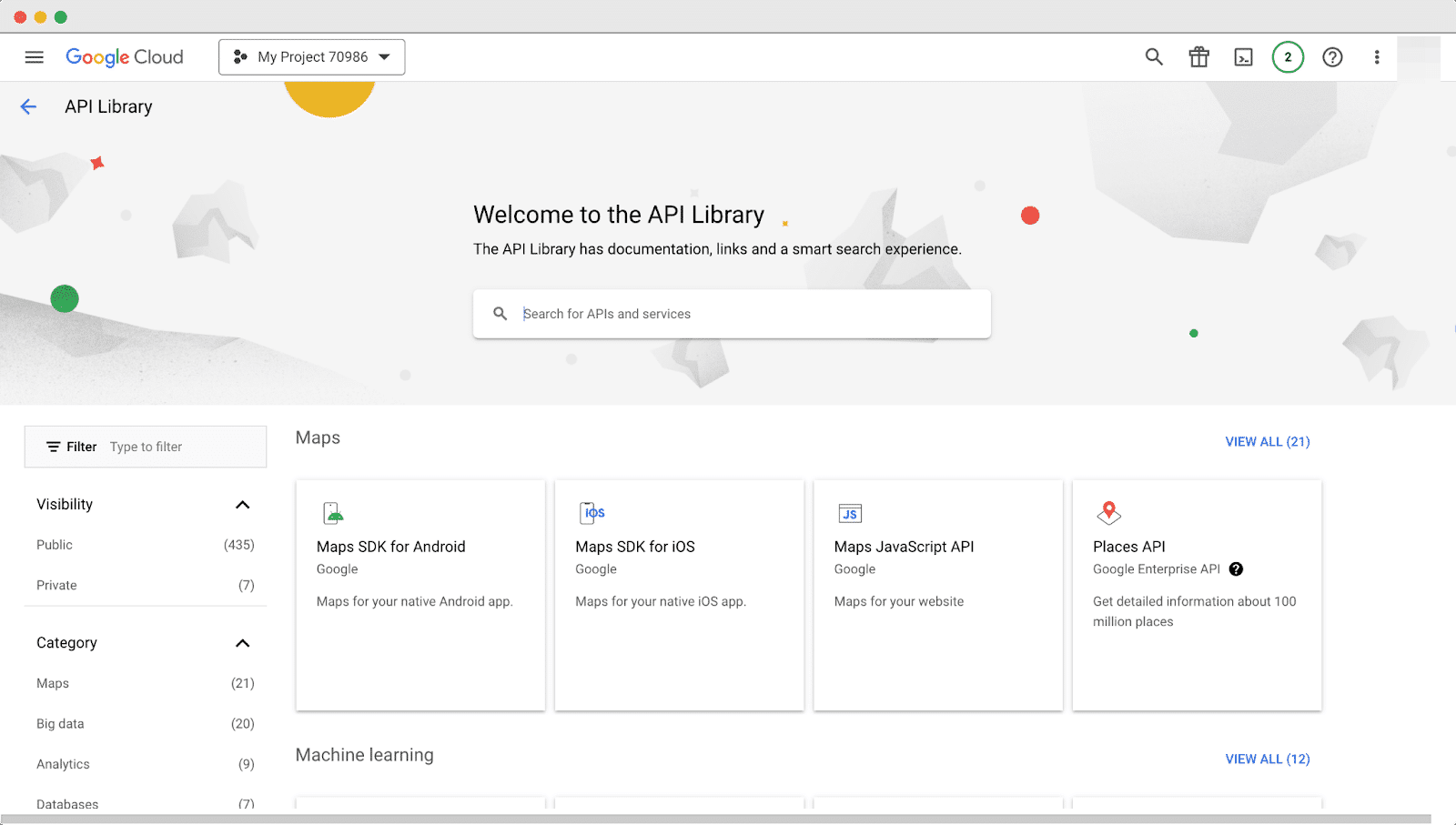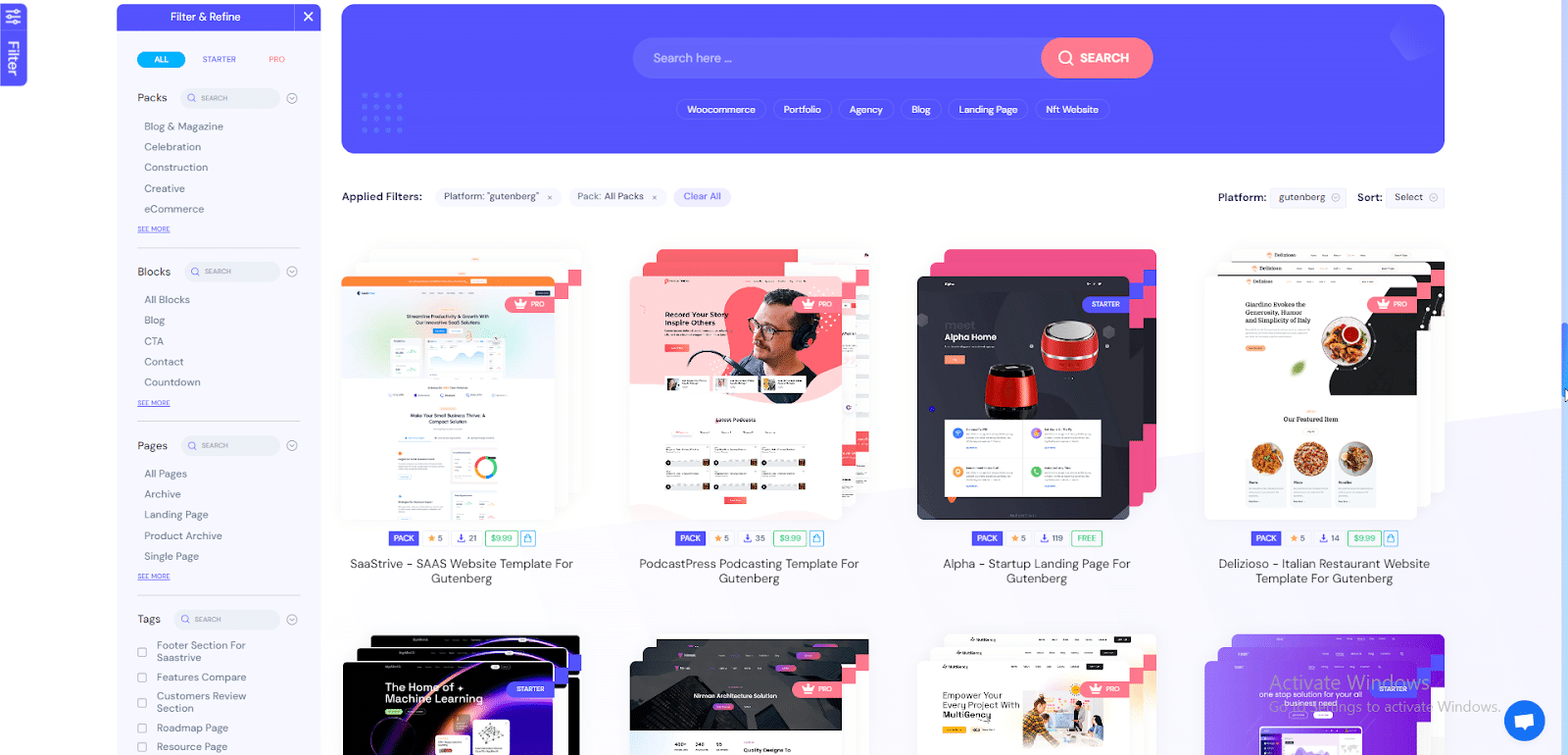 Templately understands the importance of niche-specific templates and provides a wide range of options tailored to various industries and purposes. This ensures that you can find templates that align perfectly with your website's niche, helping you create a cohesive and engaging online presence.
3. Limited Customization Options
Default Gutenberg templates often offer limited customization options, making it challenging to customize the templates to specific branding or design preferences. That's where Templately stands out! This perfect WordPress template library provides users with extensive customization options, allowing them to modify templates to match their unique brand identity.
4. Compatibility Issues With Third-Party Plugins
It's another major problem you may face while choosing the WordPress Gutenberg template for your website. With this said, the Gutenberg templates that you choose may not always work smoothly with third-party plugins, potentially causing functionality and design conflicts.
And to rescue you from these compatibility issues, Templately offers smooth compatibility with a wide range of popular WordPress plugins. With this, users can confidently build their websites knowing that these templates are designed to work seamlessly with these tools.
5. Costly Premium Template Alternatives
While premium templates often offer higher quality and more features, they can be a costly investment, especially for individuals or small businesses with budget constraints. Many users need help to justify the expenses associated with premium template alternatives.
Templately offers a cost-effective solution by providing access to high-quality WordPress Gutenberg templates, both free and premium. This means you can access top-notch designs without breaking the bank. Templately's premium features come at a reasonable price, making it an attractive option for users seeking quality templates without the hefty price tag.
Templately: The One-Stop Solution For Gutenberg Templates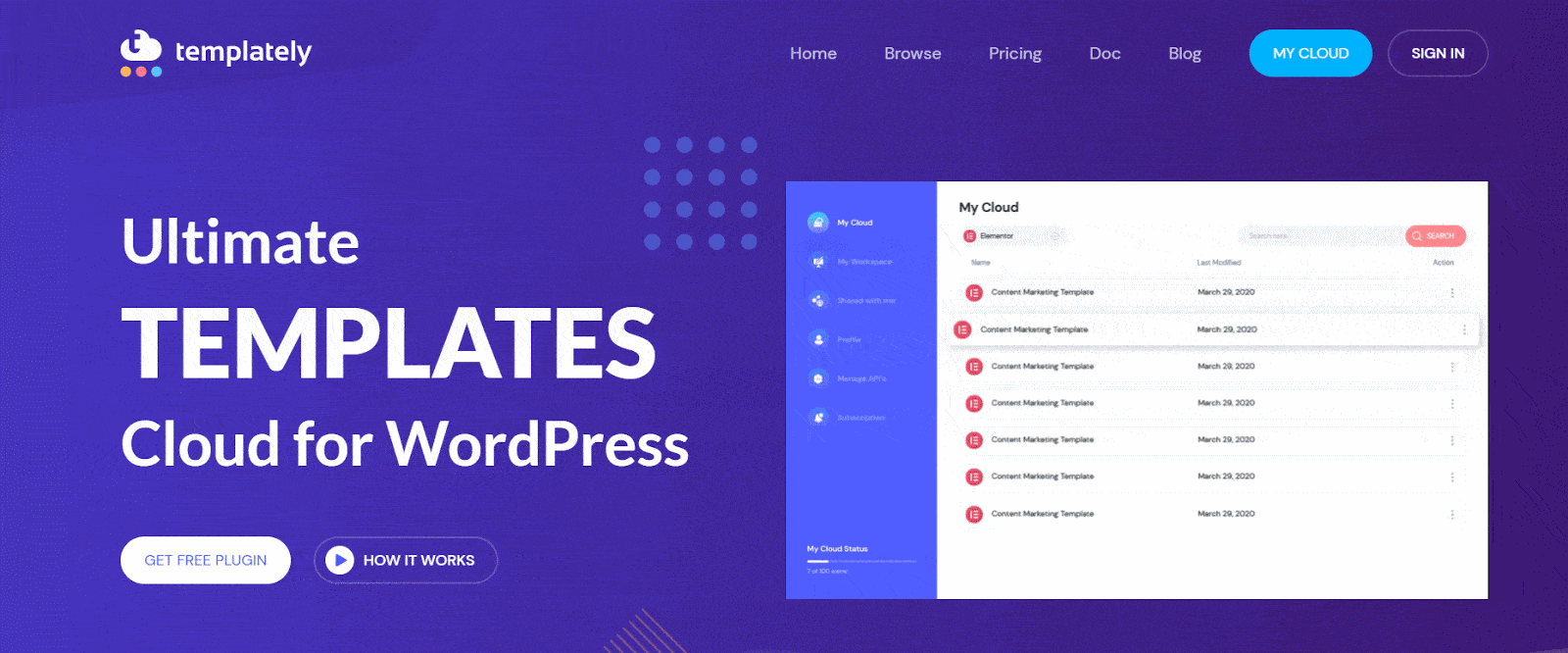 Over the years Gutenberg has emerged as the perfect block editor for WordPress. The intuitive WordPress Gutenberg editor (block-based) empowers individuals and businesses to create stunning websites without extensive coding skills. However, as with any creative endeavor, having access to a diverse and high-quality set of templates can make all the difference.
This is where Templately steps in as the one-stop solution for Gutenberg templates. With Templately, the journey of finding, customizing, and implementing WordPress Gutenberg templates becomes a seamless and satisfying experience. The features that make Templately unique and complete from others:
🌟 Extensive template library
🎨 High-quality designs
🔗 Seamless integration with Gutenberg editor
⏰ Time-Saving template insertion
☁️ Cloud-based template storage
🤝🏻 Collaboration & team sharing
These features collectively make Templately a valuable tool for WordPress users who want to streamline their website development process, access high-quality templates, and collaborate effectively with their teams.
How To Get Onboard With Templately On Your WordPress Site?
To get started with Templately on your WordPress site all you need to do is follow a few easy and simple steps. You'll have access to an all-in-one WordPress Gutenberg template library at your fingertips.
1. Install Templately WordPress Plugin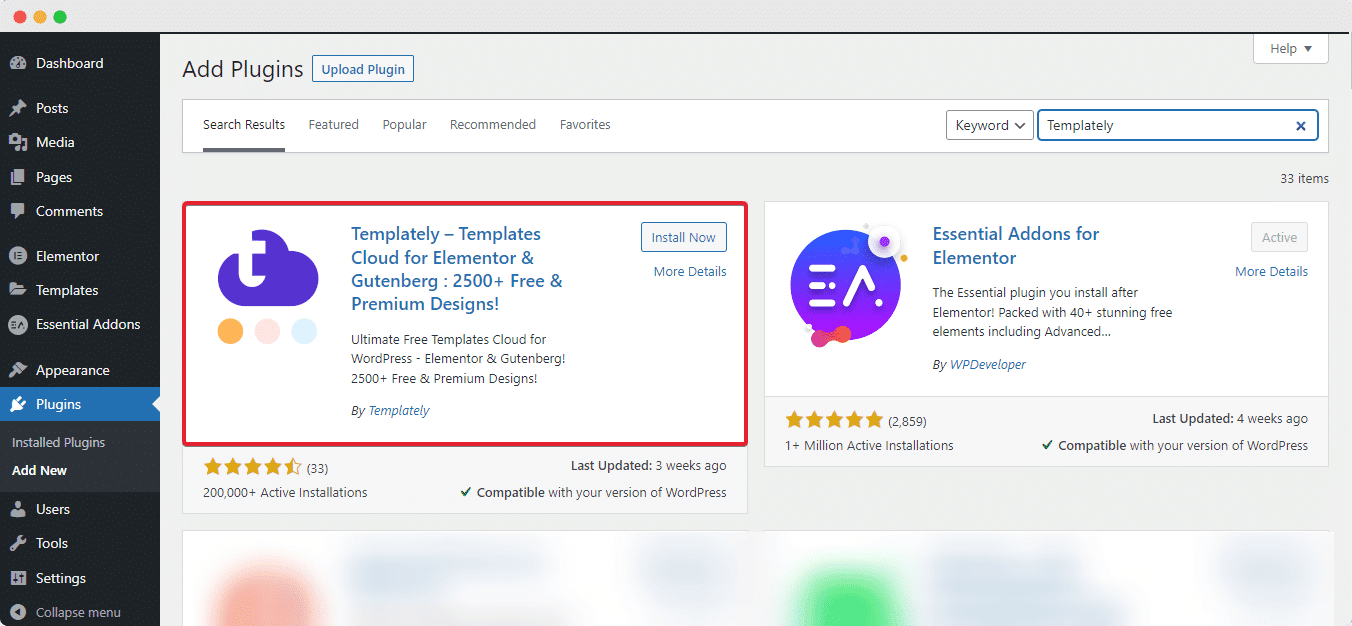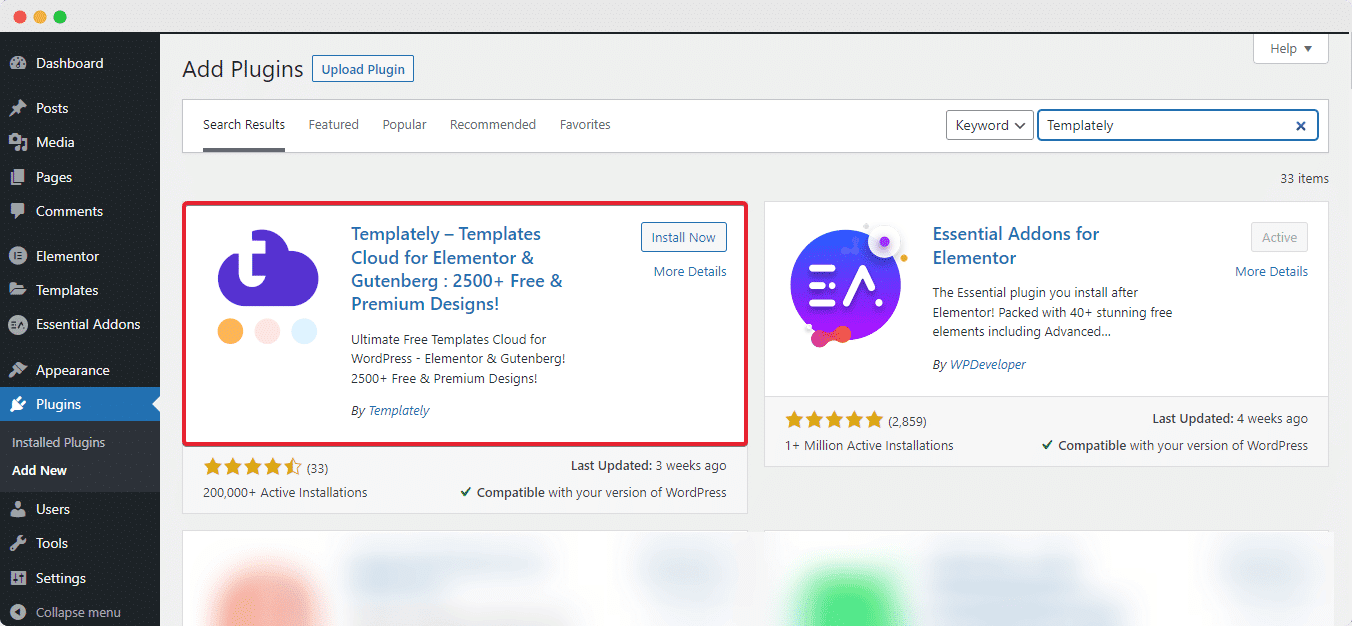 Installing Templately on your Gutenberg editor is a piece of cake. By following three simple steps, you can easily install the Templately WordPress plugin on your WordPress website. Follow this easy-to-understand documentation to learn how to install Templately WordPress plugin. Moreover, make sure that you have created a Templately account beforehand. To learn how- dive into this documentation.
2. Purchase Templately PRO For Exclusive Design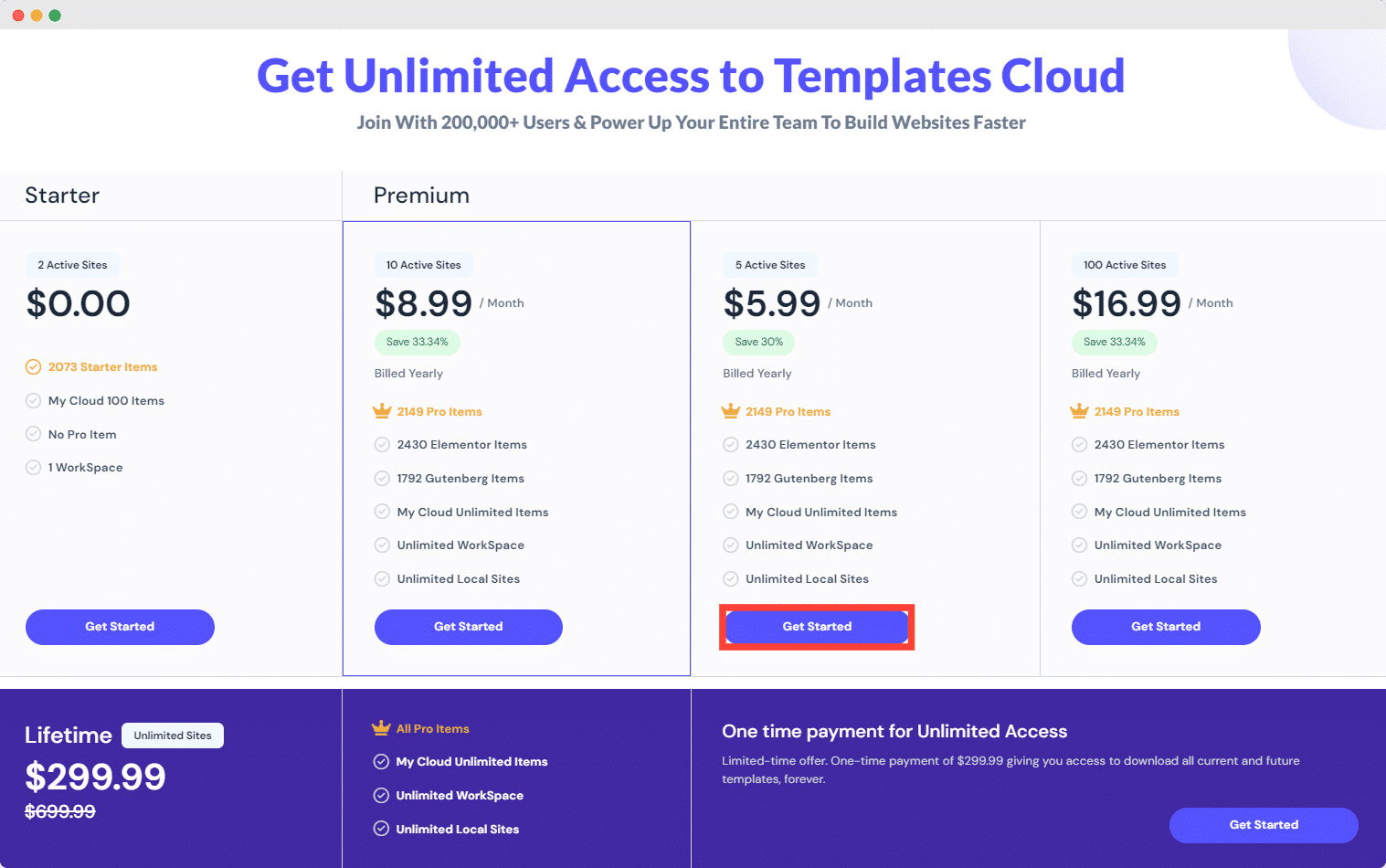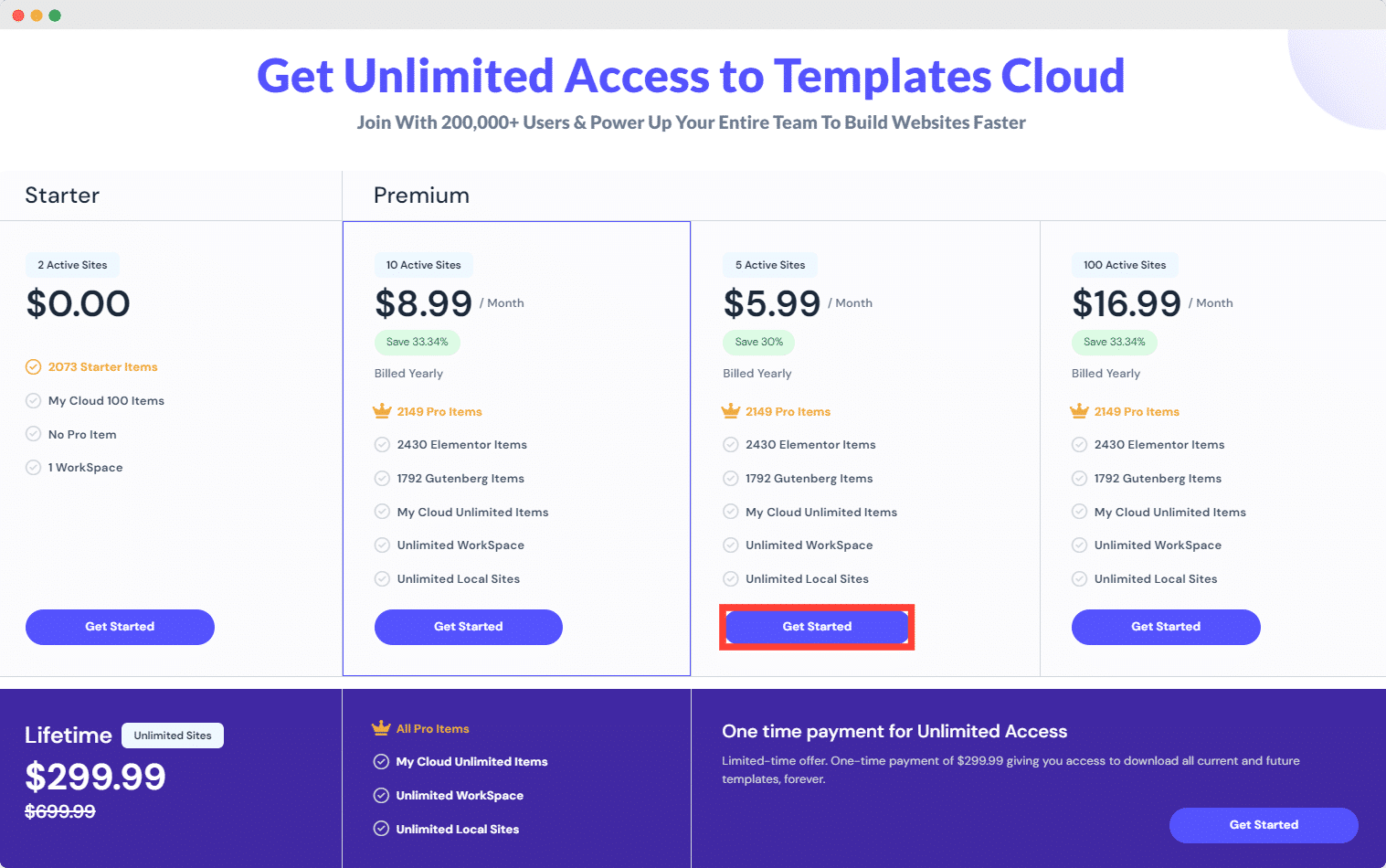 However, Templately also has a PRO version with a large collection of exclusive WordPress Gutenberg templates to help you create stunning WordPress websites with ease. You can easily purchase Templately PRO in just a few steps. Get into the documentation to learn how to purchase Templately PRO.
3. Let's Use Templately In Gutenberg Block Editor
You have the option to use Templately for Gutenberg, enabling you to swiftly generate and employ captivating blocks for your posts and pages. For Gutenberg, Templately offers 1500+ [Free & PRO] templates that can help you to make your next Gutenberg website with ease.
Below, you'll find a step-by-step guide on using Templately within the Block Editor- Gutenberg, to craft impressive pages effortlessly.
i. Create A New Page In WordPress Gutenberg Editor
First, install the Templately WordPress plugin by following the above-linked documentation, and then create a new page in Gutenberg Editor from your WordPress dashboard by going to Pages → Add New. From there, click on the blue Templately icon at the very top.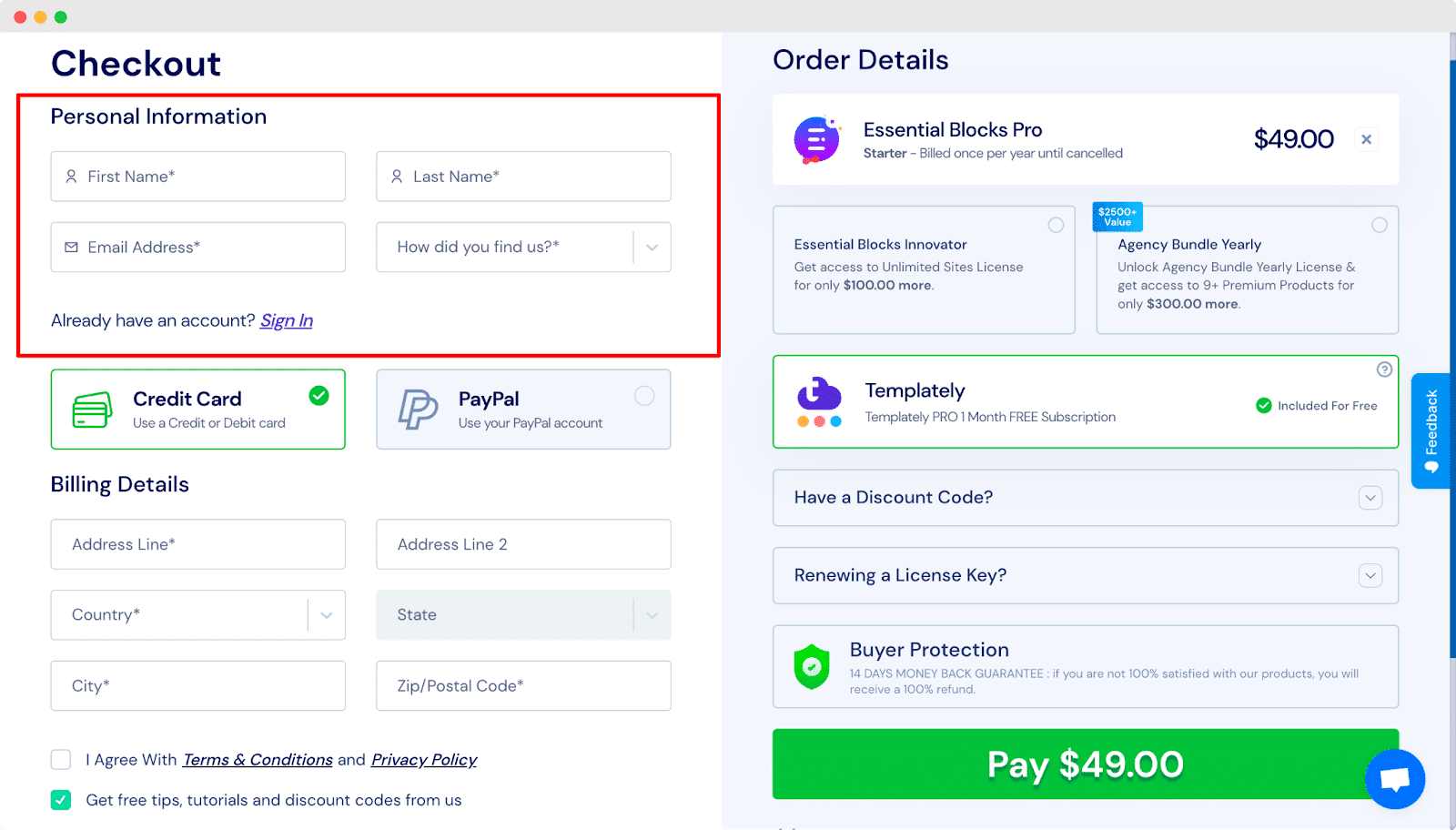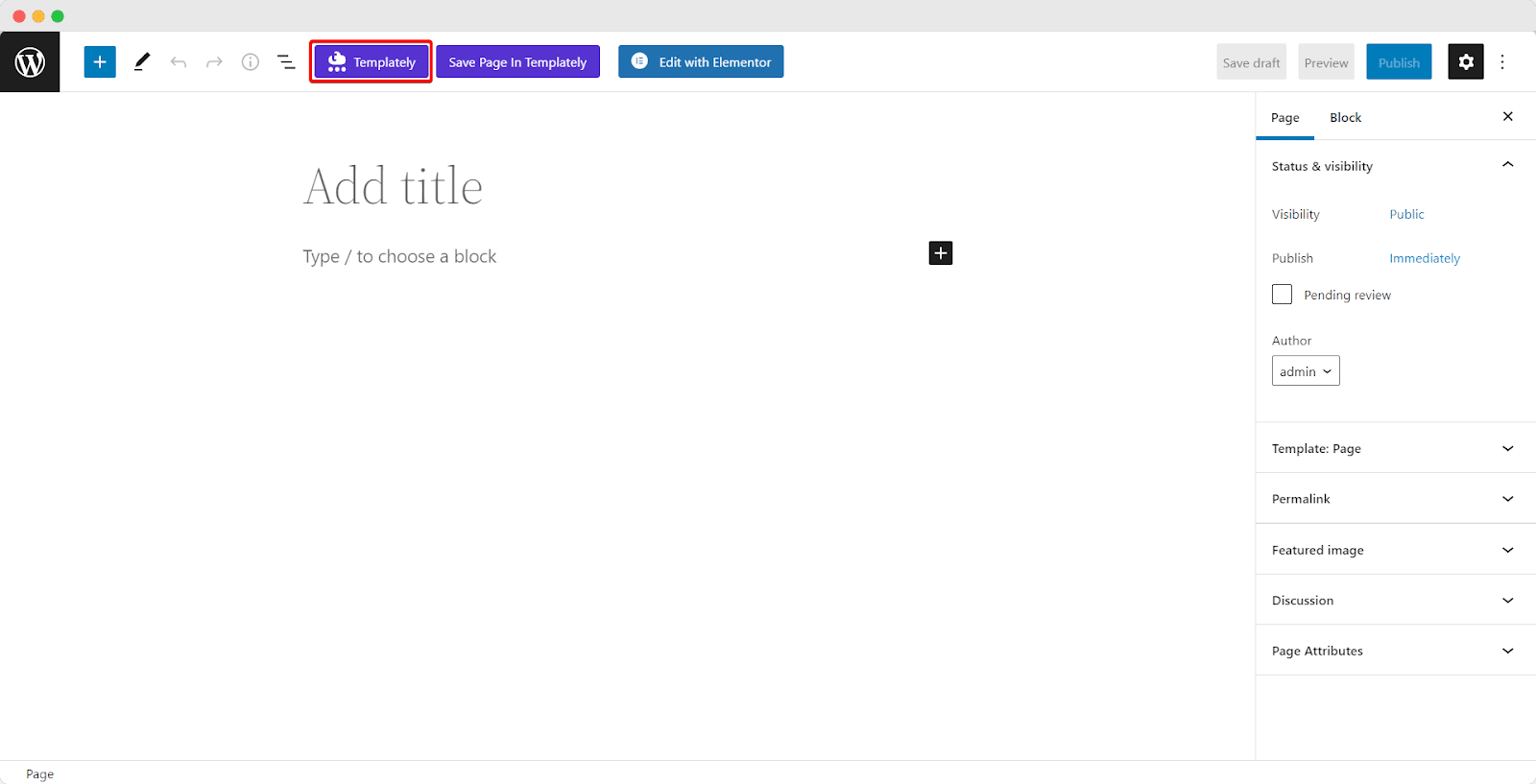 ii. Insert Any Gutenberg Blocks From Templately
After clicking on the blue Templately icon shown above, a pop-up window will appear displaying all the premade Gutenberg block templates available with Templately. Pick any of the blocks you like and click on the 'Insert' button as shown below.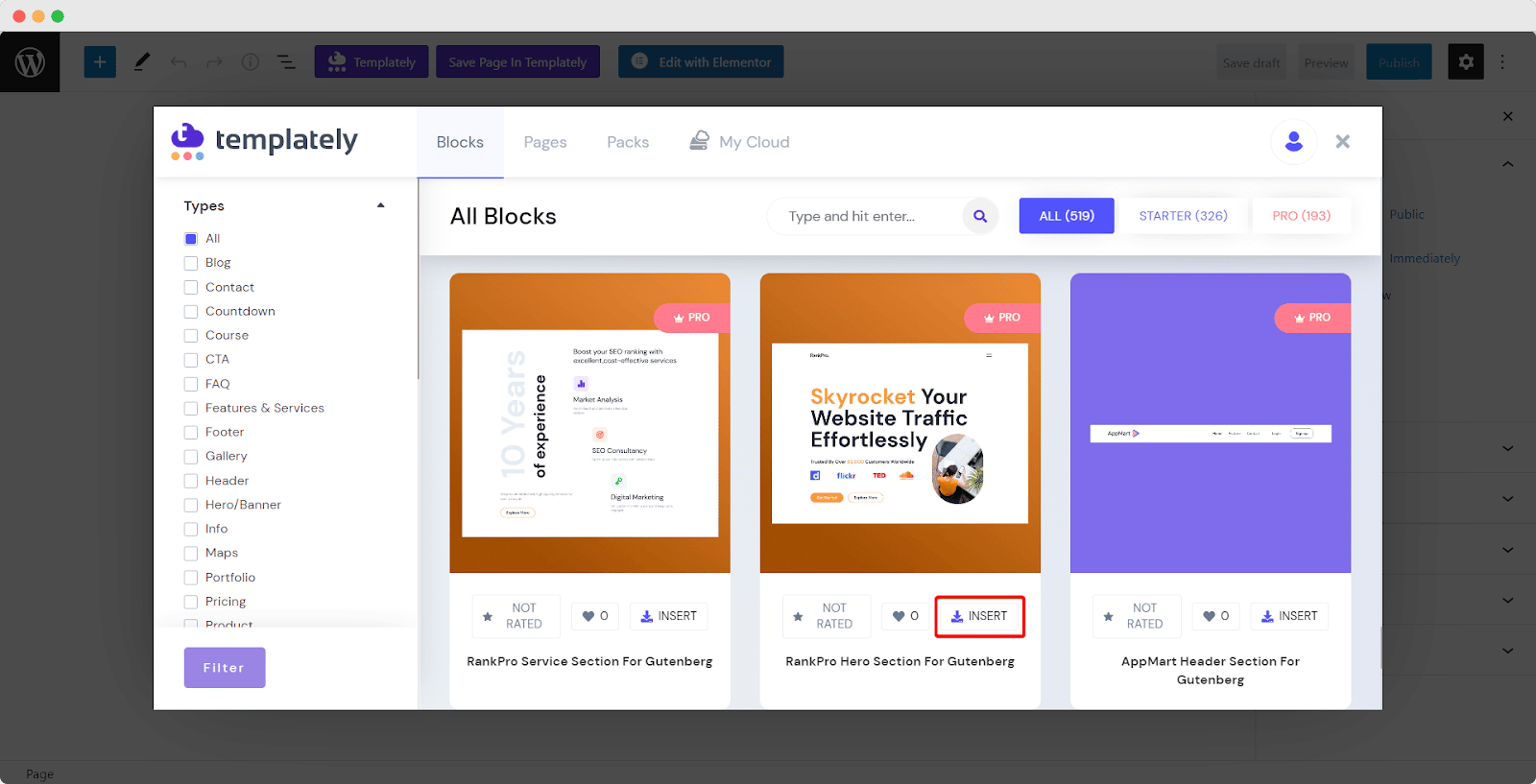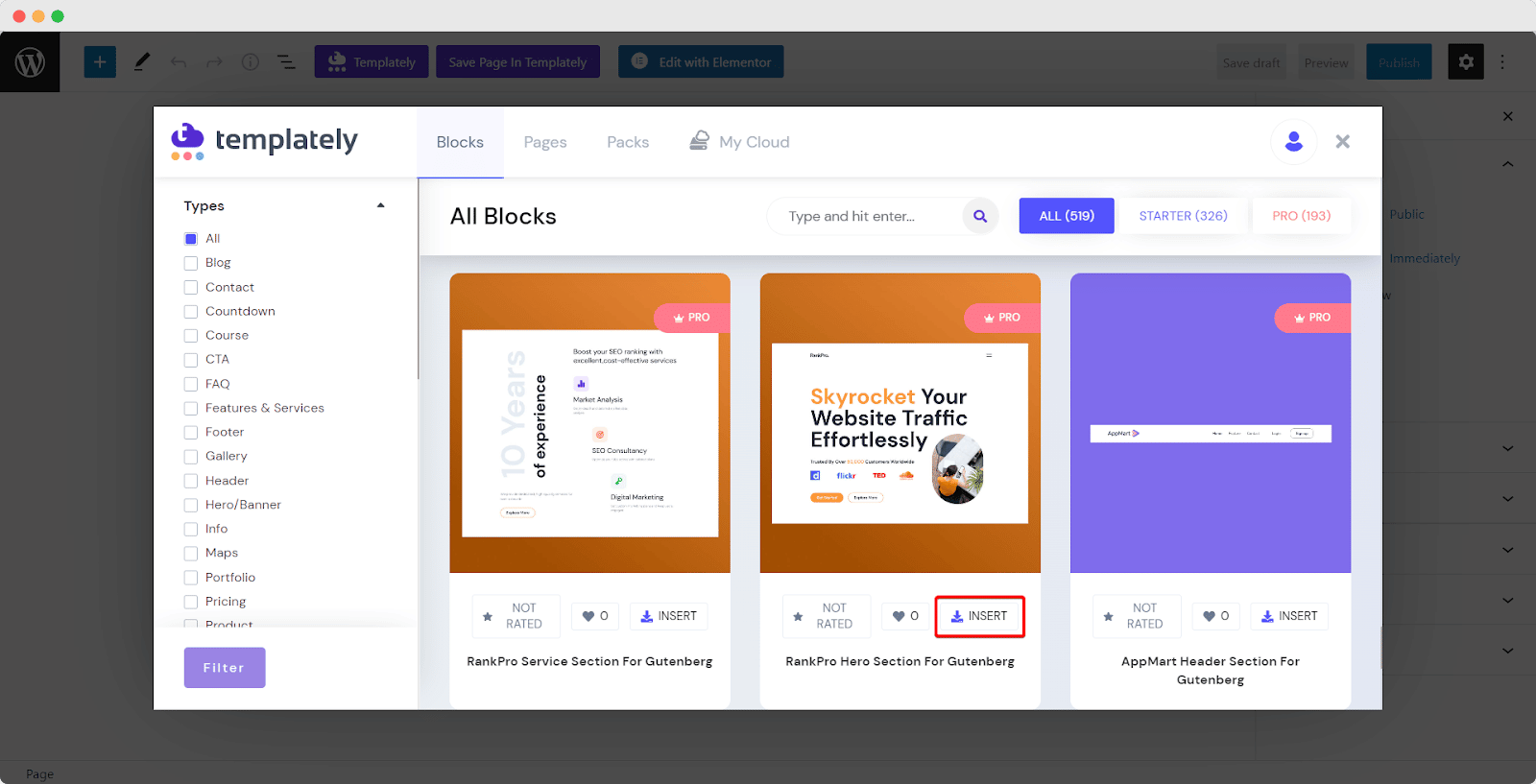 After inserting the block, it will appear in your Gutenberg editor by default like this.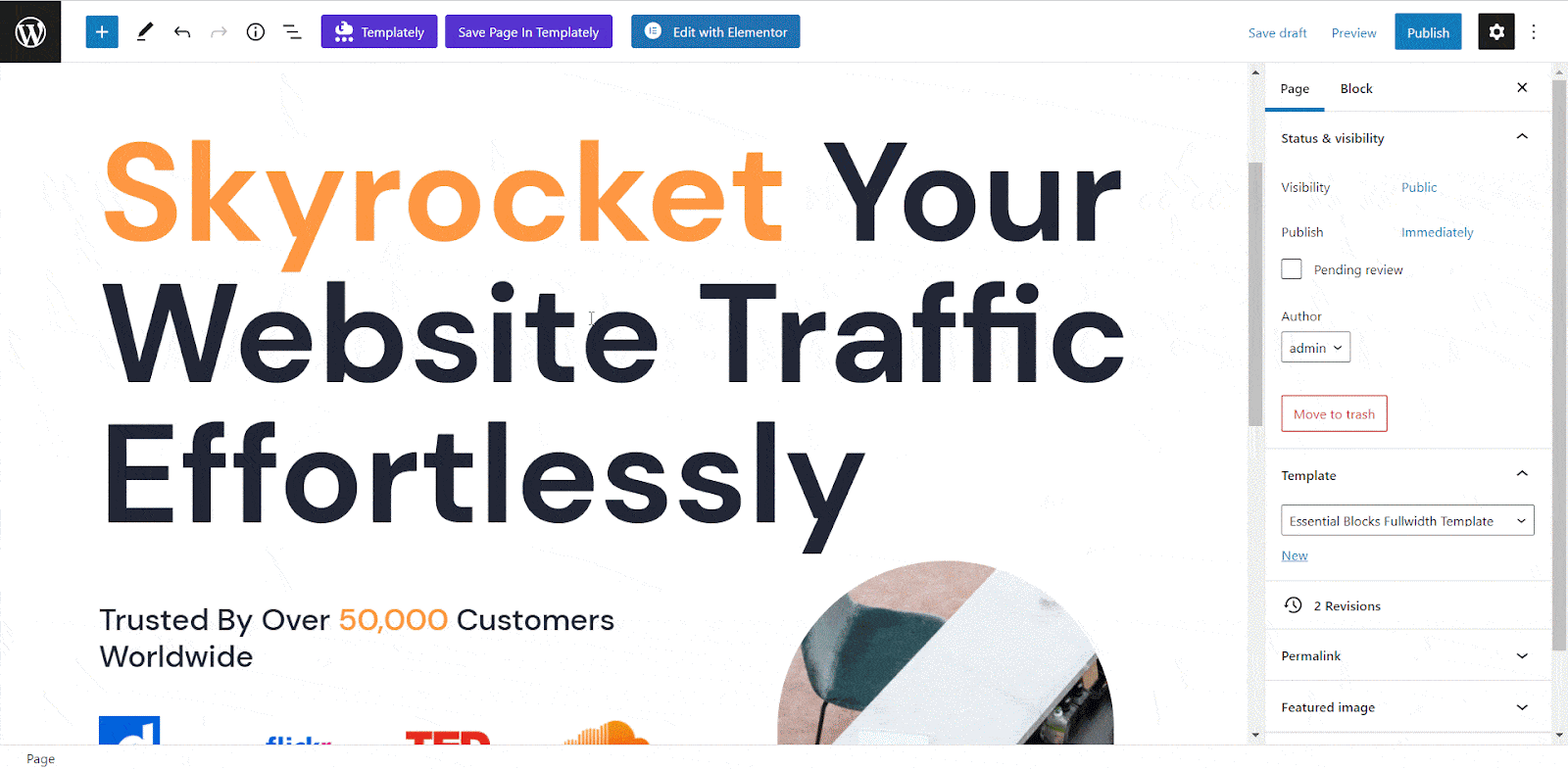 That's how easy it is! Now you can easily customize the design and content of the template according to your needs.
And the best part? You can save your design to Templately's MyCloud by clicking on the 'Save Page In Templately' button. While saving the template, give a name to your block so that you can use it later on. By following these basic steps you should be able to easily use Templately for Gutenberg.
Try Templately & Get A Seamless Web Design Experience
Taking Templately for a spin is a surefire way to elevate your web design experience to new heights. With its vast array of pre-designed WordPress Gutenberg page templates and user-friendly features, Templately empowers you to create stunning Gutenberg websites with ease. Don't miss out on the opportunity to streamline your web design process and deliver visually striking results. Give Templately a try today and unlock the potential for extraordinary web design.
To make your Gutenberg design experience easier & faster, subscribe to our blog and join our Facebook community to get all the latest information that will amaze you.