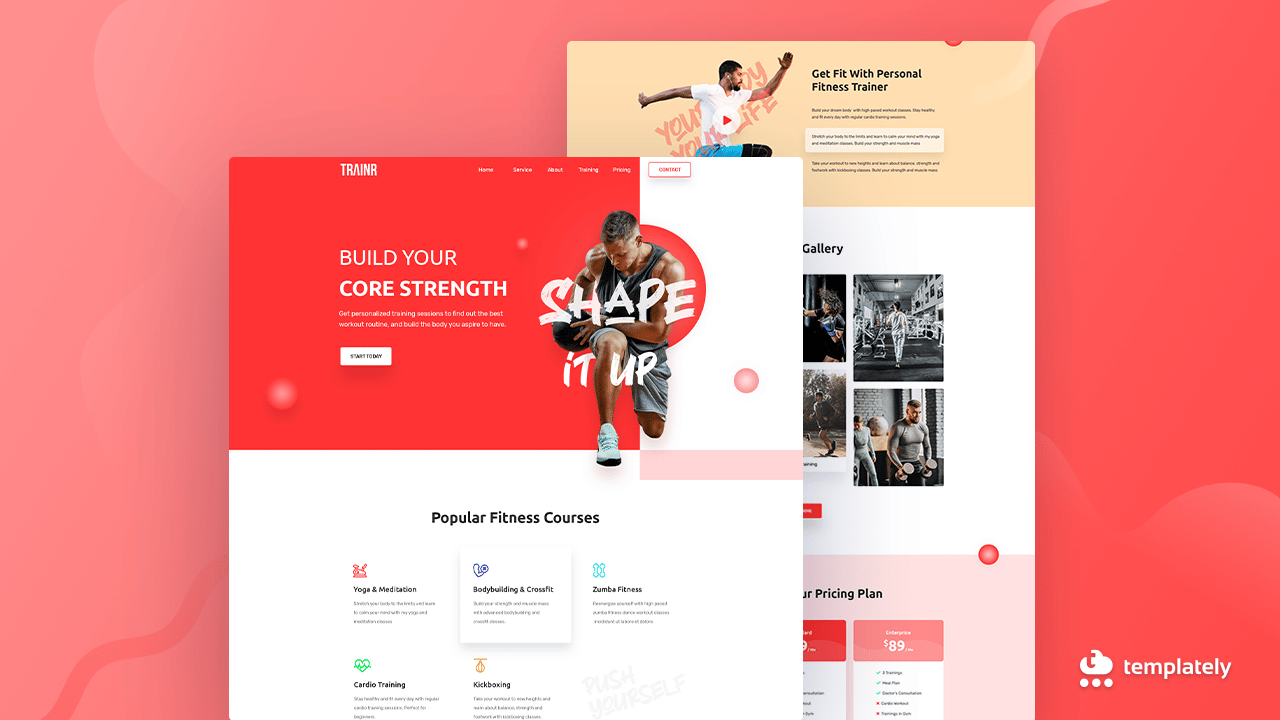 How To Create Fitness Websites With Gutenberg Templates [FREE]
Nowadays, people are getting very conscious of their fitness. And that's why the importance of creating fitness websites has been increasing. If you are in a fitness or health care profession, then you must need a great website for health-conscious people. It can use the website as your professional and self-marketing platform. Read this blog to know how to create a fitness website easily and quickly without any coding.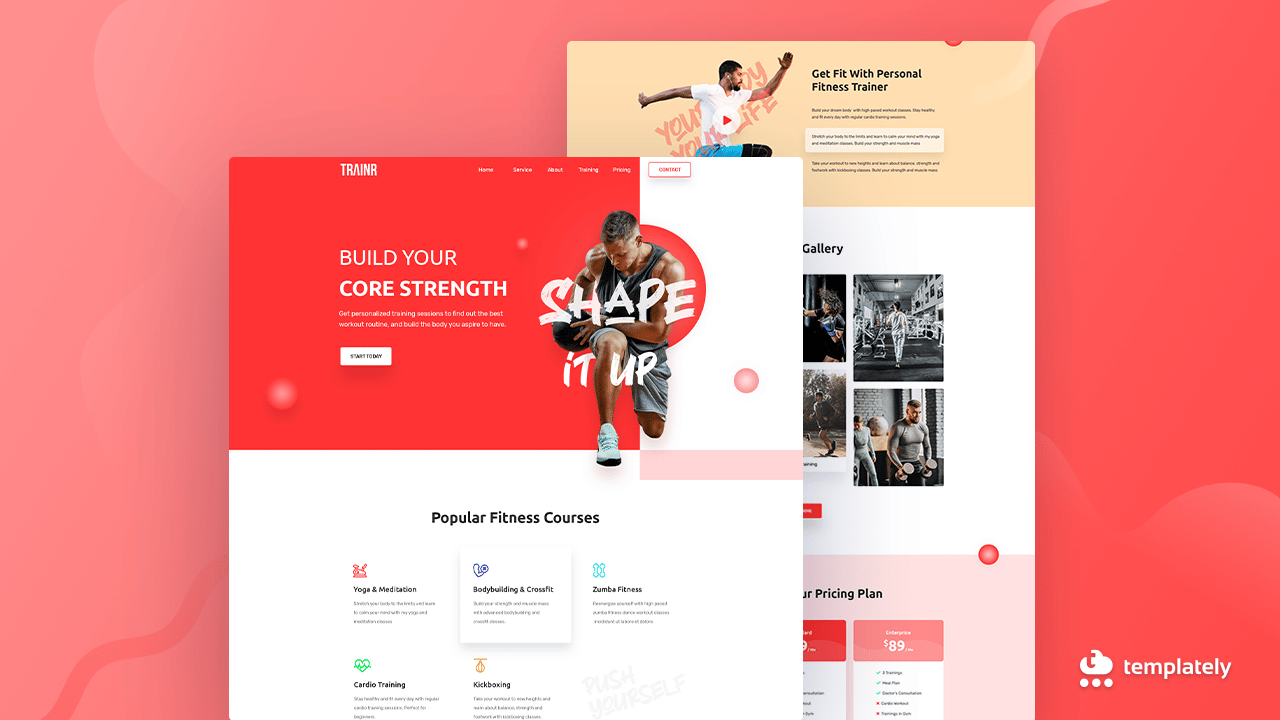 Why Do You Need An Engaging Fitness Website?
If you are a professional fitness trainer, then an alluring fitness website is very important for your career. Or, if you are only doing health care for your passion, then a good site will bring you more confidence in your workout. Have a look below to know why you need a fitness website.
💪 To keep the audience updated on the latest fitness trends
💪 To share all workouts, gear, and sports news with the visitors
💪 To promote healthy nutrition & advice with physician guidance
💪 To motivate unhealthy people and make them health-conscious
💪 To let people know about your training sessions and services
💪 To promote your fitness and gyming business through web
💪 To make money online by running a meaningful website
Things You Should Include In Your Fitness Website
A fitness website can contain lots of pages. Or you can create a fitness website with a single landing page. Build your website to your taste but don't skip the given suggestions below on things you should include in your fitness website.
🏋 Make your website visually appealing
🏋 Allow your clients to book appointments
🏋 Make your site stand out with tools and apps
🏋 Promote or sell fitness products on your website
🏋 Ensure that your website is enough informative
Meet Templately For Gutenberg Ready Templates
WordPress allows third-party apps and plugins to enrich its theme and template sections. And, one of them is Templately, a freemium plugin that contains 2000+ unique free and premium template packs for building a full website.
Templately offers templates for both editors of WordPress – Elementor and Gutenberg. Among those template packs, you can choose an exciting Gutenberg template for your fitness website.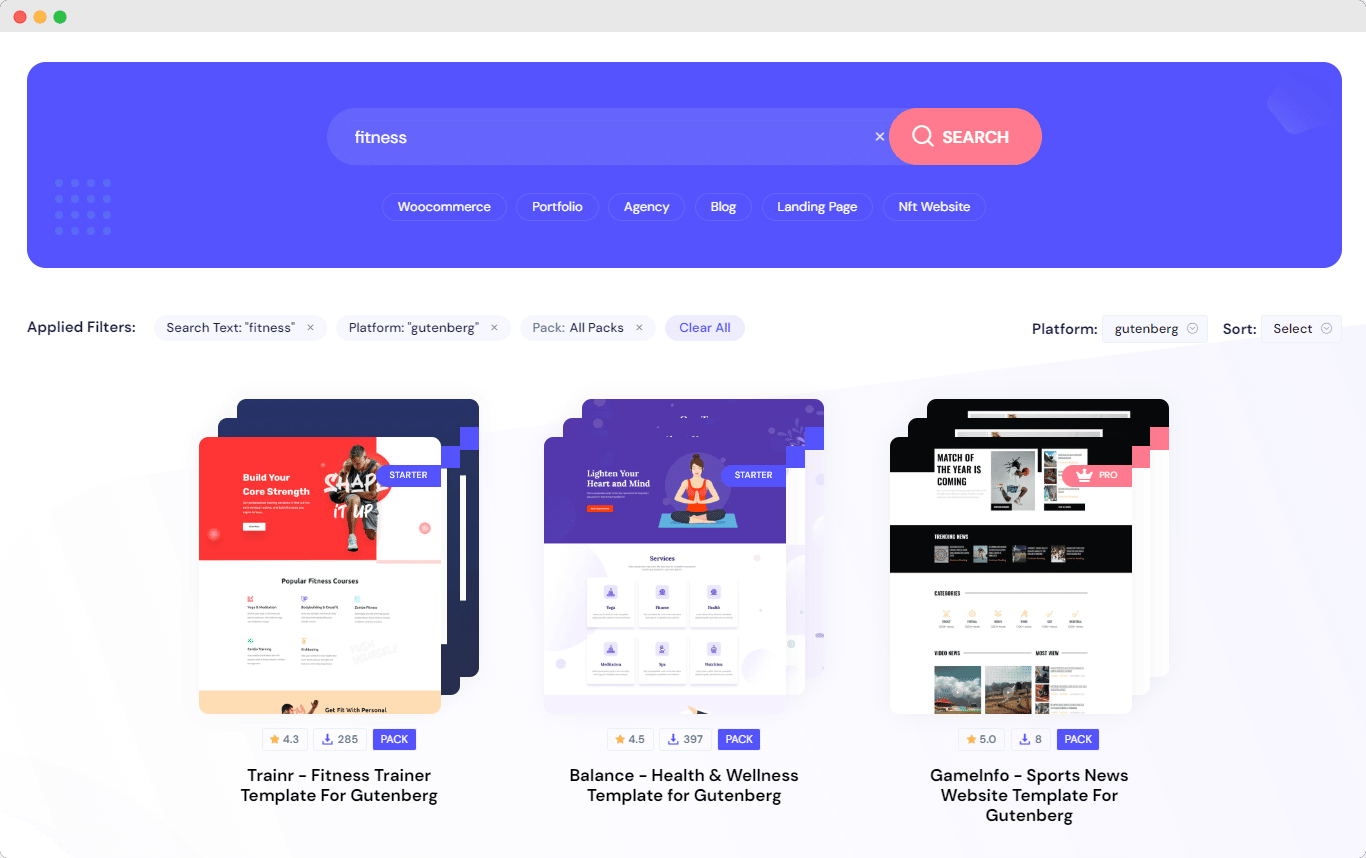 In this article, you will learn how to use a free Gutenberg template and customize it. As an example, here we are showing the Trainr – Fitness Trainer Template. It has lots of built-in blocks to make a great site.
To make the Gutenberg editor more stunning, there is a free plugin named Essential Blocks that contains 30+ cool blocks. You need this plugin too to customize the template. It is a free plugin and very easy to install and activate.
Trainr – Fitness Trainer Template For Gutenberg
Trainr is one of the most innovative template packs from Templately. It is specially designed with Gutenberg and Essential Blocks to create a fitness website for gyms, yoga studios, fitness trainers, personal trainers, gym teachers, gym trainers, fitness coaches, fitness mentors, health mentors, and others in the personal fitness or health care profession.
It is a very modern fitness website template that comes with a single home page. Though you can create a single-page website with this template, you can include a hero section, course section, about section, gallery section, pricing section, contact section, etc. Also, you can add and customize any blocks in this fitness website template to create a more unique site.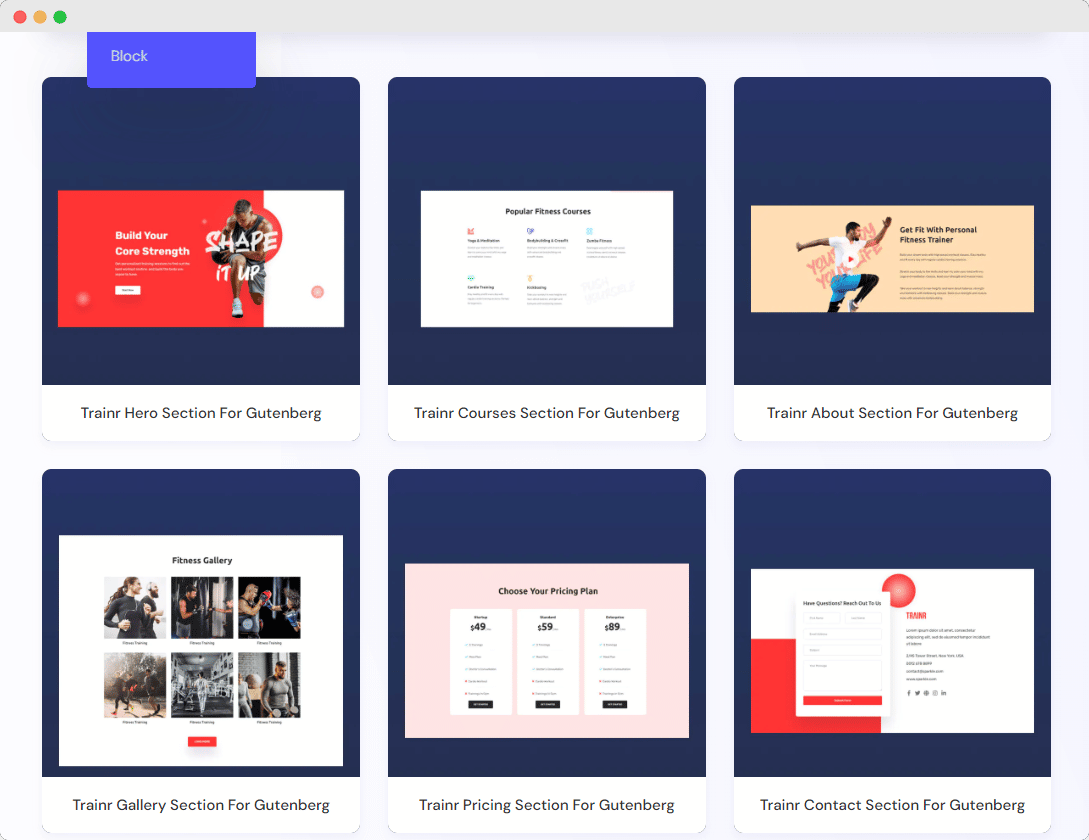 Create A Fitness Website Using Gutenberg Free Template
If you are ready to use a Templately free template to design your site, then the below walkthrough tutorial will be very helpful for you. Before starting to follow the steps, make your domain and hosting ready. Also, make sure that you are starting with WordPress Gutenberg editor. Now let's follow the below steps.
Step 1: Install Templately And Essential Blocks Plugin
First, install and activate the two WordPress plugins Templately and Essential Blocks. Both of them are free, so you don't need to worry. It's just a one-click installation.
Step 2: Open A New Page From WordPress Dashboard
Now, from the WordPress dashboard, go to 'Page' and click on 'Add New'. A new page will be created where you can create any of your website pages.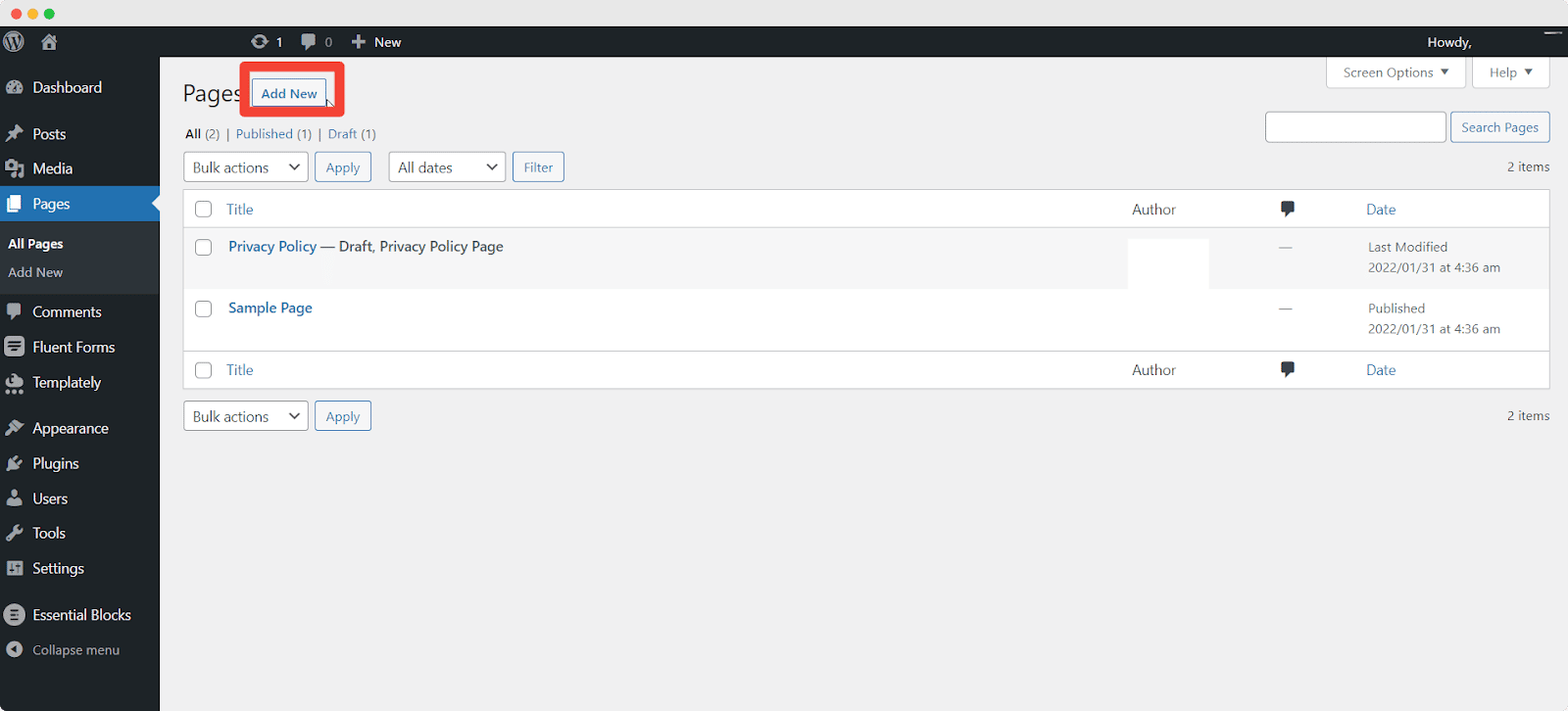 Step 3: Insert The Free Template 'Trainr' Into Your Site
From the newly created page, click on the 'Templately' button. The Templately gallery will pop up. Now, on the search bar, search for the Trainr template. From the list of the template pages, view the Trainr Homepage For Gutenberg and then click on 'Insert'.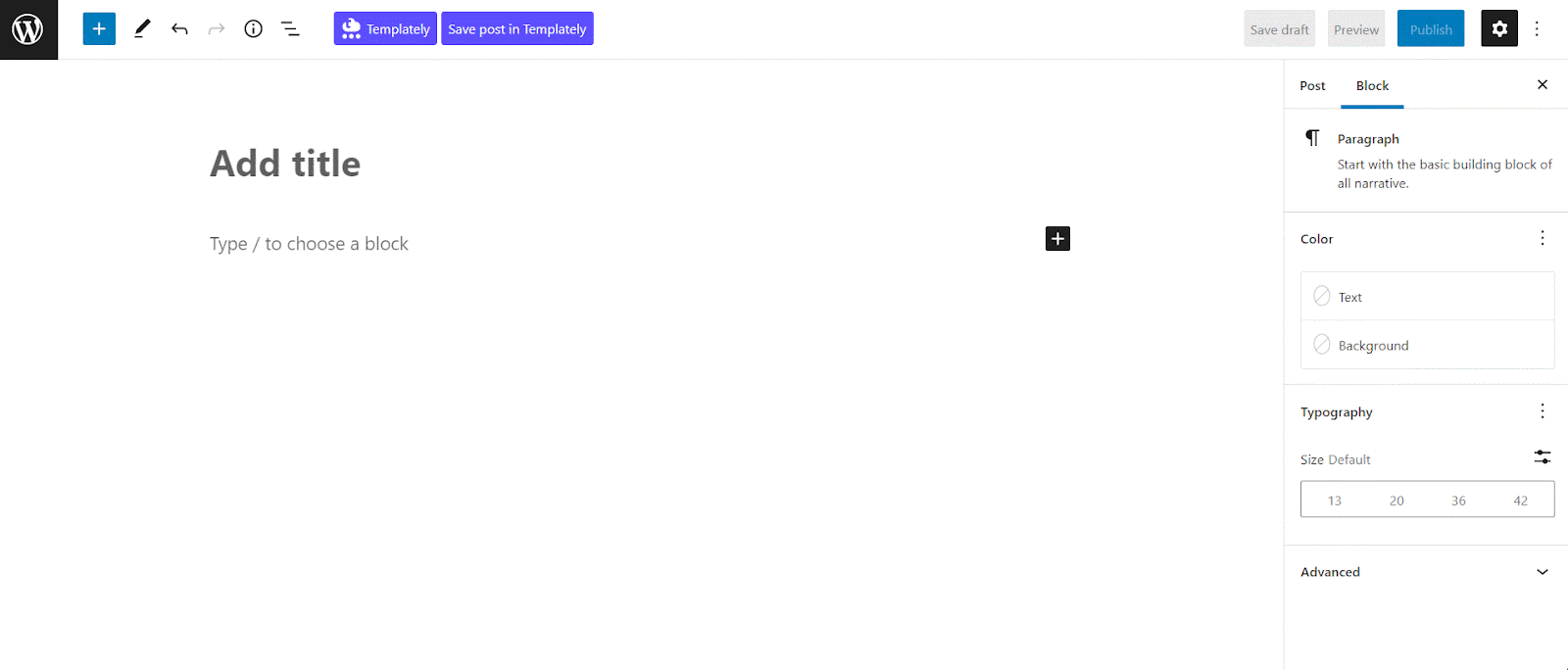 Step 4: Customize The Fitness Template On Gutenberg Editor
Now, you will get the whole homepage of the template on your page. You can customize each block of the template according to your choice directly from the Gutenberg editor.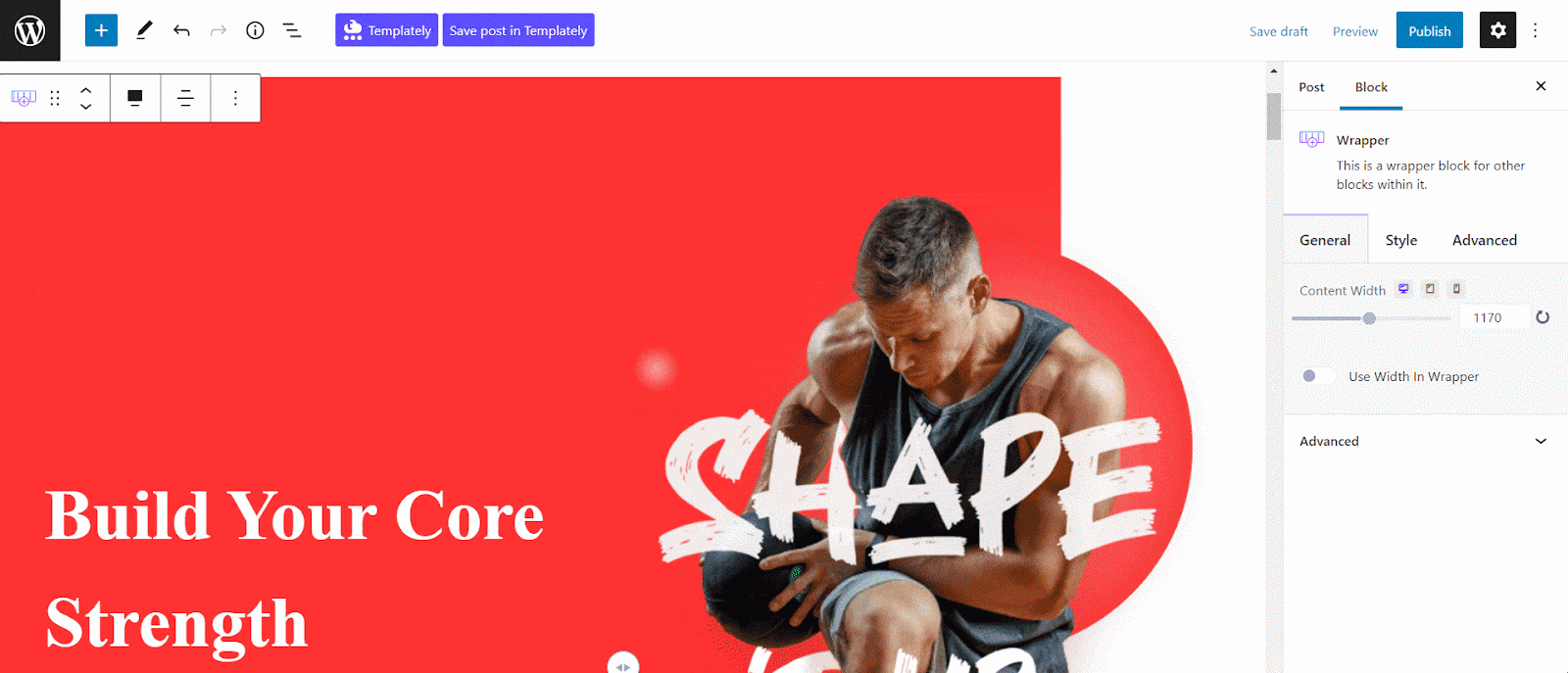 Step 5: Back Up Your Fitness Website Templates Design
Once you have done all your customization, click on 'Save draft'. You can also 'Preview' it or, can directly 'Publish' it. Your site is ready and it will be viewed below. Have a look.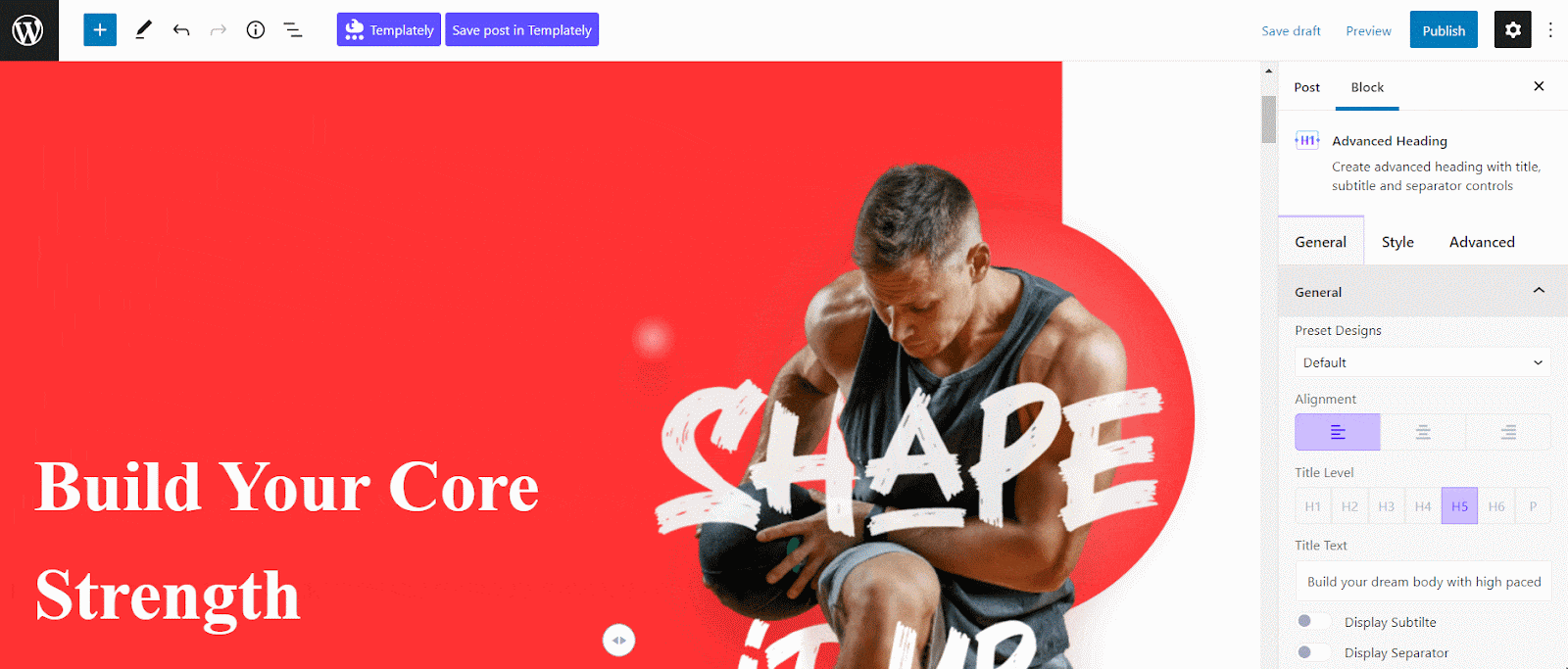 Let's have a look below to see how beautifully you can portray your website with this amazing Gutenberg template. So, feel free to use this Trainr – Fitness Trainer template and stay more fit and health-conscious along with your audience.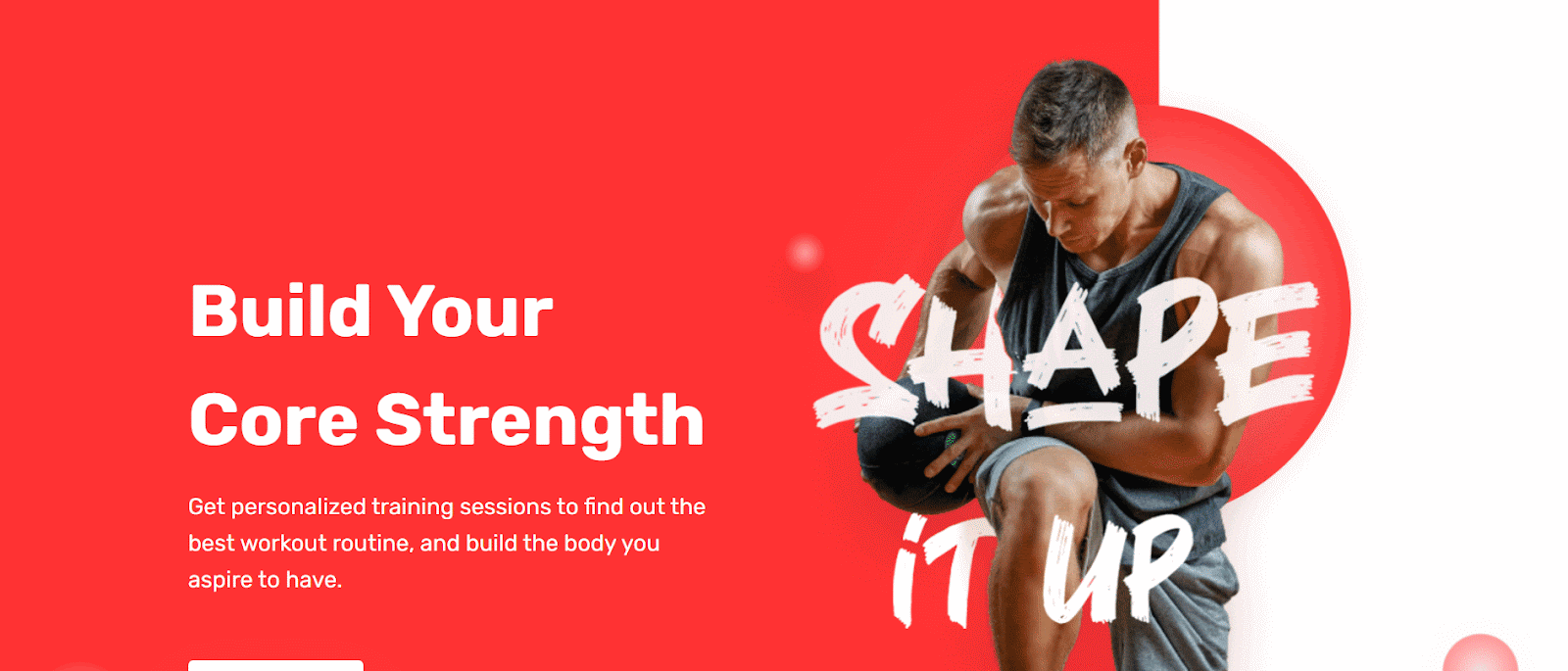 Tips Before Start Creating A Website For Health & Wellness
There are some bonus tips for you. These will help you create a site with ease. Also, you can keep your visitors happy and satisfied with your website.
🏃 Keep your site lightweight for easy loading
🏃 Make the website user-friendly with simple navigation
🏃 Focus on enhancing visitors' satisfaction
🏃 Stick to less scrolling on the same page
🏃 Keep your site uncomplicated, neat, and clean
🏃 Ensure the audience stays on the website for a longer time
🏃 Share rich content to reduce bounce rate
Have you found this blog helpful? Don't forget to subscribe to our blog to read more tutorials and don't forget to join our friendly Facebook community where you can connect with other web creators like yourself.