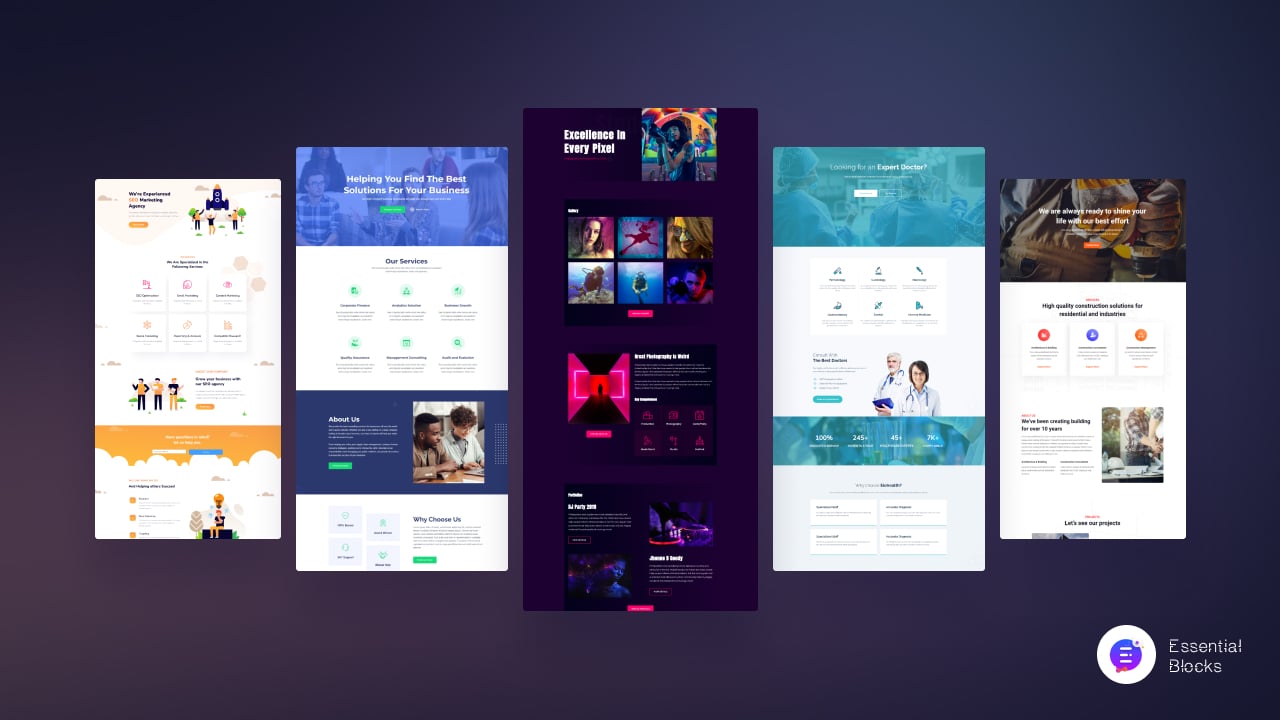 Best 5 WordPress Gutenberg Themes To Create Your Next Website
Are you looking for the best WordPress Gutenberg themes to create your website? If yes, then this blog is only for you. Get all the best 5 WordPress Gutenberg themes to make a stunning website without coding. Now you don't have to look around anywhere for solutions, just by reading this blog till the end, you can get your ultimate ready solution.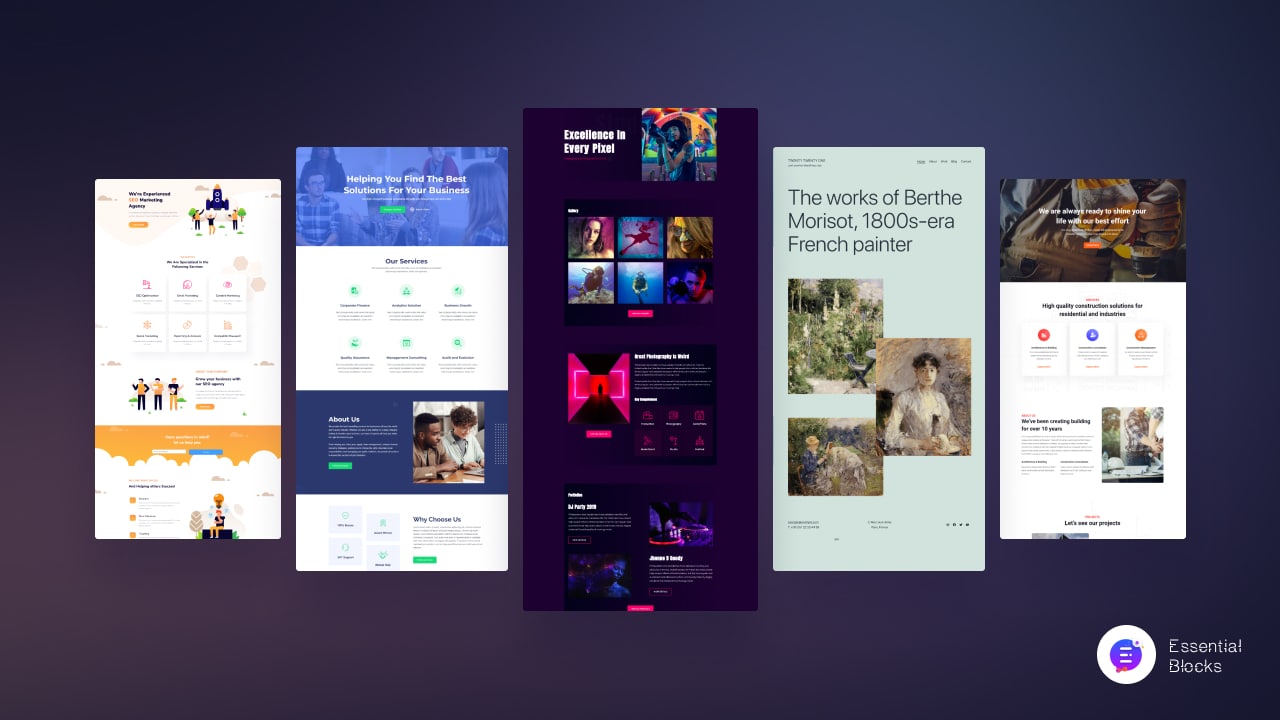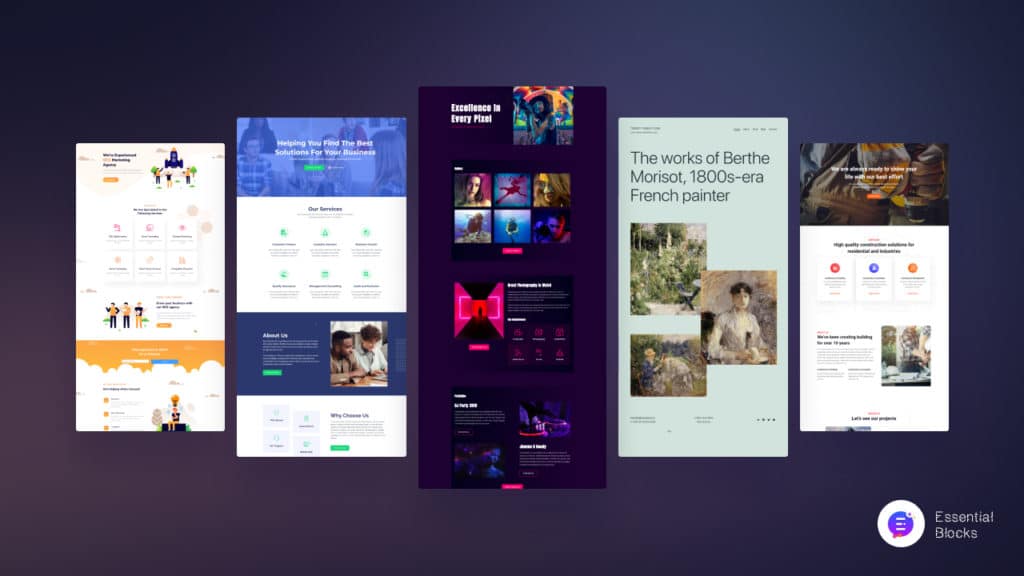 To make an impressive blog website or any type of website in Gutenberg Editor without coding, proper ready themes can be a blessing. All you have to do is just choose the right one that matches your site environment.
Also, ready Gutenberg themes can help non-coders or someone who doesn't have enough support to create a website from scratch or through a website developer. Startup businesses, content marketers, or any enthusiasts can get help using ready WordPress Gutenberg themes.
In every case, you have to know the best WordPress Gutenberg themes, features that you can make an effective comparison with, and more. To know all details take a deep dive into this blog.
What Should You Consider Before Choosing WordPress Gutenberg Themes?
When you are determined to create a stunning website with WordPress Gutenberg themes, you have to consider several things. Take a look below:
Responsive, lightweight, flexible, and fast-loading Gutenberg themes to go with.
Full customization facility & versatile design to build any type of WordPress site.
Cloud support is one of the exclusive things to take into consideration.
Make sure ready themes are SEO optimized, feature-rich, and more.
These are the basic factors that you should take into consideration before choosing any WordPress Gutenberg themes. So once you start, you know what are the advantages, flaws and where you have to focus more.
Best 5 WordPress Gutenberg Themes To Create Your Next Website
Without any introduction, now let's get started directly on the topic. Below you can check and choose the best WordPress Gutenberg themes for creating your website and all details.
Twenty Twenty-One Gutenberg Theme
Twenty Twenty-One default Gutenberg theme is one of the latest and most popular ones to design any kind like portfolio, business website, or personal blog site. It comes with new block patterns that allow you to create a beautiful layout just within some moments, and without coding. You can customize the look the way you want and make your WordPress site stunning.
Key Features of Twenty Twenty-One Gutenberg Theme
Responsive, flexible, and user-friendly to create a stunning website.
New pattern blocks are included to design any type of website.
Customization facility to change the theme outlook the way you want.
Templately: WordPress Templates Cloud for Gutenberg
Templately is the best templates cloud for WordPress that provides Gutenberg-friendly, SEO-optimized themes to create any kind of website just like that. You don't need to add any code, just install and modify a bit with your desire. That's it, anytime you can make your website like. It comes with modern, responsive, and lightweight Gutenberg theme designs to make blog sites, marketing agencies, eCommerce, and a lot more.
Key Features Of Templately Gutenberg Templates
Complete ready Gutenberg themes with a full customization facility.
Get cloud support to save your designs to create a backup.
Collaborate with your team using cloud workspace support.
OceanWP Popular WordPress Gutenberg Theme
OceanWP is another popular theme that is flexible, lightweight, and highly extendable. You can create almost any type of websites like a blog, portfolio, business website, WooCommerce storefront, or any without coding. It's a responsive, fast, and translation-ready template to look at. Also can enjoy the freedom of creating a stunning WordPress website to increase your conversion and more. 
Key Features Of OceanWP Gutenberg Theme
Create a beautiful & professional design right away.
Very fast, responsive, RTL & translation ready and SEO optimized.
Get full customization facility and fully compatible with Gutenberg.
PopularFX WordPress Gutenberg Themes
PopularFX is an advanced WordPress Gutenberg theme to look at. It's a completely lightweight theme to make any kind of impressive website. You will get 100+ ready template designs to make your dream website without coding. Also can enjoy the customization facility to make any design fit with the website environment just like that.
Key Features Of PopularFX Gutenberg Theme
Get 100+ ready template designs & get started right away.
Responsive, lightweight & flexible to design a stunning website.
All-powerful & advanced blocks are included to create each ready design.
Kadence Lightweight Gutenberg Theme
Kadence is a full-featured, lightweight WordPress Gutenberg theme to go with. You can easily make fast-loading and accessible websites like eCommerce websites, course websites, business websites, and more. Get a drag and drop header, footer builder, a full library of stunning templates to revamp your website design the way you want.
Key Features Of Kadence Gutenberg Theme
Lightweight, feature-rich, and flexible to make any kind of website.
Get a full customization facility with global font and color controls.
Extensive integration with the most popular 3rd party plugins.
Choose The Best WordPress Gutenberg Theme & Start
Hope you find this blog helpful to create your own website using the best WordPress Gutenberg theme and without coding. Let us know your experience by commenting below.
If you want to read more exciting blogs like this, check out our blog page and join our Facebook Community for further assistance.