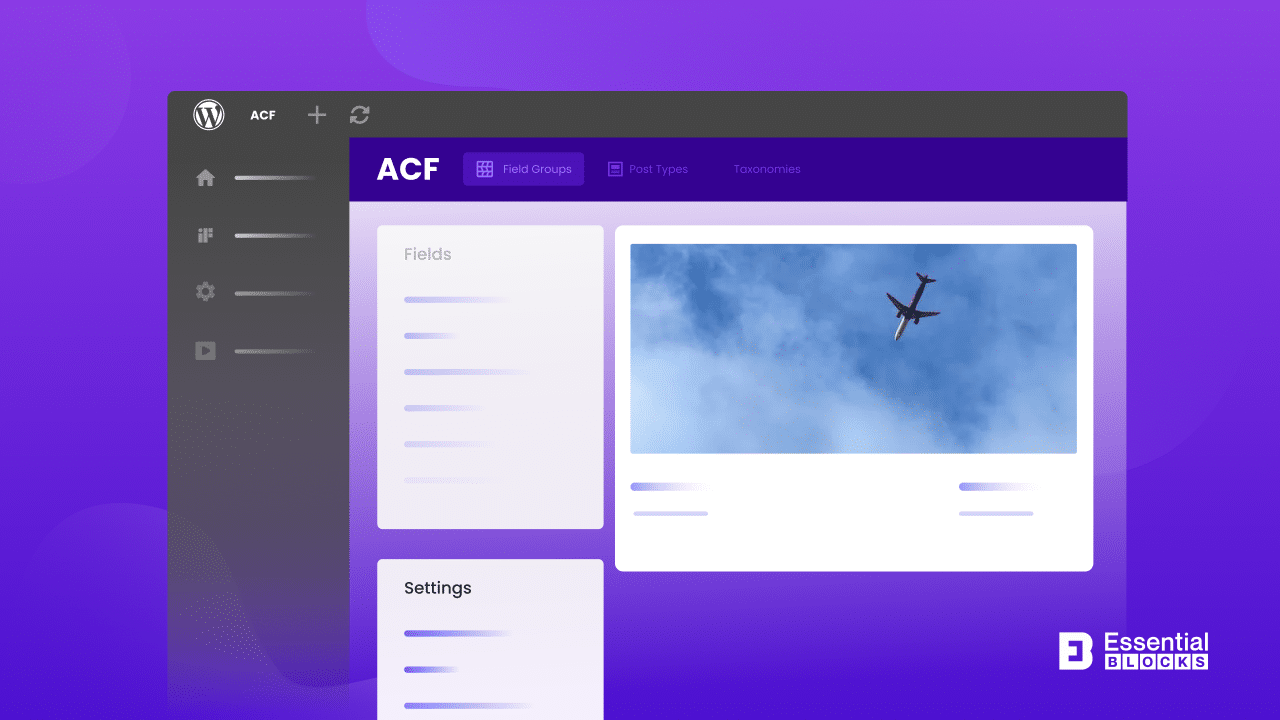 Advanced Custom Fields In WordPress: Extending Content Control
WordPress is the go-to platform for countless website owners and bloggers seeking a user-friendly and versatile content management system. Its simplicity and flexibility make it a favorite, but what if you could take your content control to the next level? That's where Advanced Custom Fields (ACF) come into play.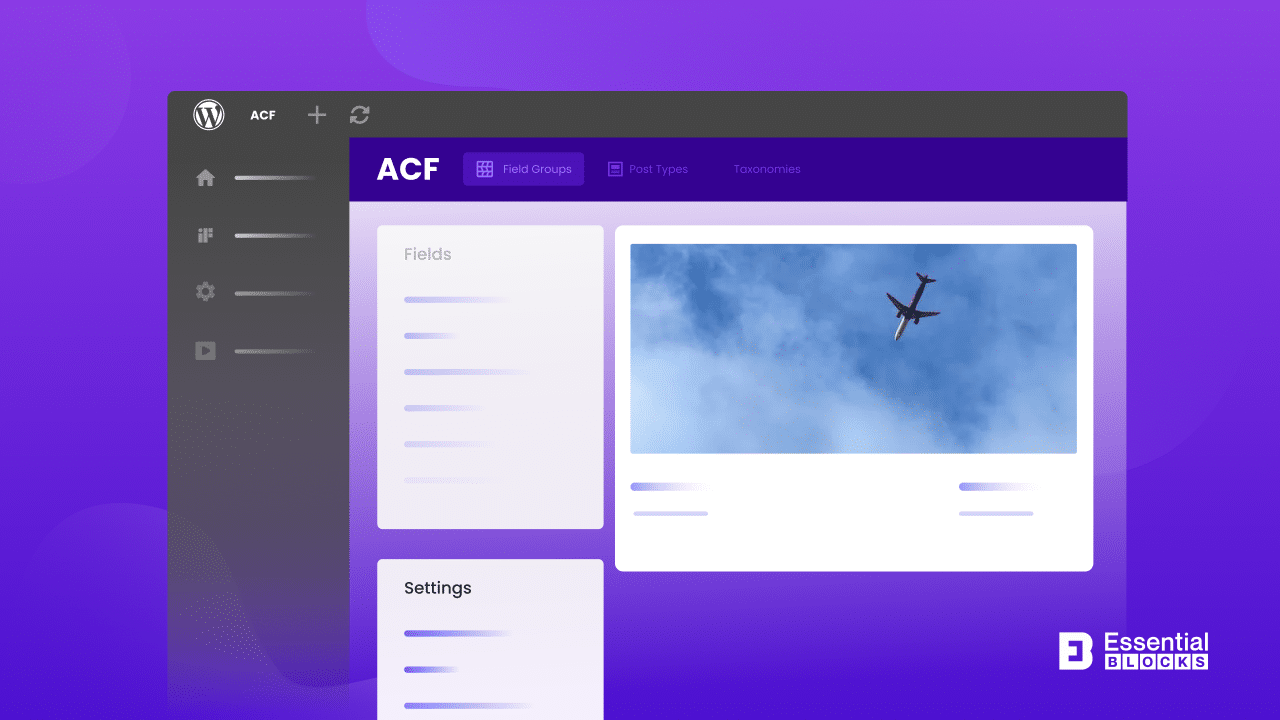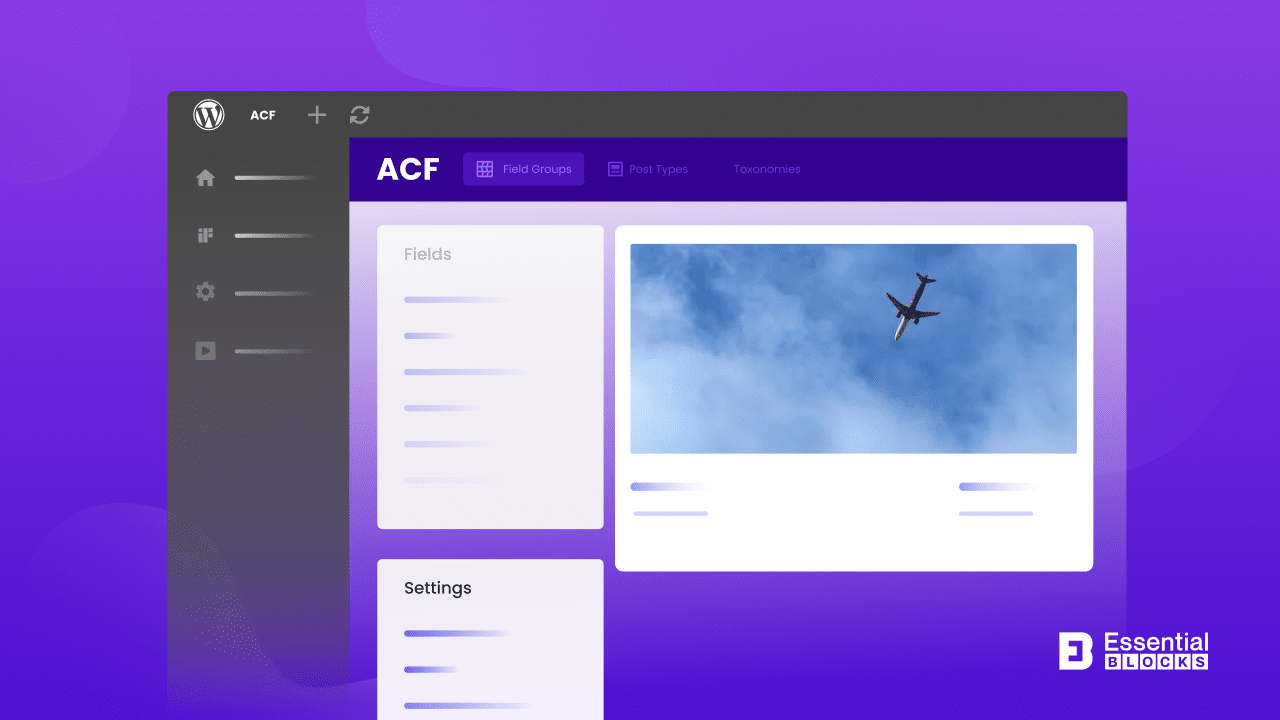 Advanced Custom Fields (ACF) is a WordPress plugin that allows users to easily add and manage custom content fields, offering greater control and flexibility for creating and organizing content on their websites. Its primary purpose is to extend WordPress's content management capabilities by enabling users to define and display custom data and information alongside standard posts and pages.
WordPress Custom Fields At Your Fingertips
The core purpose of ACF is to empower WordPress users by providing them with a straightforward and highly customizable way to add and manage custom fields within their content. These custom fields can be seamlessly integrated into posts, pages, or custom post types, allowing for a wealth of possibilities.
Key Features Of Advanced Custom Fields
ACF is a remarkable WordPress plugin that has gained immense popularity for its ability to take content control to new heights.
User-Friendly Interface
One of ACF's standout features is its user-friendly interface. You don't need to be a coding wizard to use this plugin effectively. ACF offers a visually intuitive interface for creating custom fields, making it accessible to both seasoned developers and beginners.
Versatile Field Types
ACF offers a wide range of field types to suit various data types and content requirements. Whether you need text fields, date pickers, image upload options, or relationship fields, ACF has you covered. These field types can be used to capture and display data in a way that aligns with your specific needs.
Conditional Logic
With ACF, you can create complex and dynamic forms with ease, thanks to its conditional logic feature. This feature allows you to show or hide fields based on user input or specific criteria, making your content management more dynamic and interactive.
Repeater Fields
Repeater fields are a game-changer in ACF. They enable you to create a group of subfields that can be repeated, offering the flexibility to add multiple items with the same structure. This is particularly useful when managing lists, portfolios, or any content with repetitive elements.
Seamless Integration
ACF seamlessly integrates with your WordPress theme and plugins, ensuring that the custom fields you create are fully compatible with your website's design and functionality.
Display Control
Not only does ACF help you create custom fields, but it also gives you the power to display them exactly where you want. You can choose to display the fields within posts, pages, templates, or even widgets, offering unparalleled control over how your content is presented.
How To Properly Configure Advanced Custom Fields On Your WordPress Website?
Advanced Custom Fields is a powerful WordPress plugin that empowers users to augment their WordPress edit screens with additional content fields, often referred to as Custom Fields. These versatile fields expedite website development and streamline client education, making the content creation process more efficient.
ACF 101: Exploring The Fundamentals
WordPress includes built-in custom fields that you can use on pages, posts, and custom post types. However, the default custom field interface can be a bit tricky to use. But, when you install ACF, it's like having a magic wand for your fields.
With ACF, you can decide which fields you want to display and how they should look. For example, you can add fields, more post types, post groups, etc from the dashboard.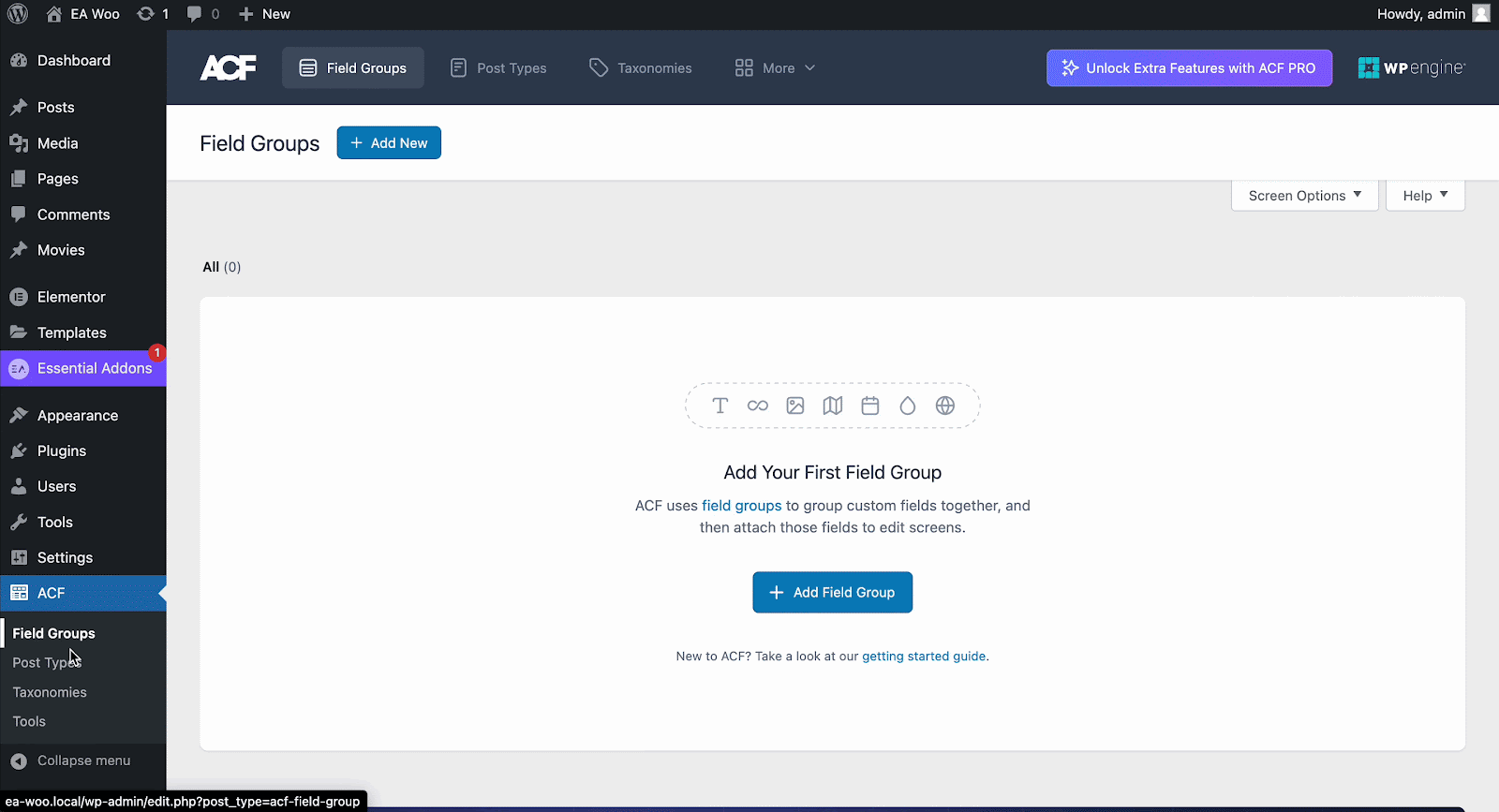 Building Custom Fields With ACF
Crafting fresh custom fields is very easy, thanks to our user-friendly field builder—just a few clicks, and you're all set! Feel free to generate as many fields as you need, each with its unique name, type, and settings. These fields neatly group together, allowing seamless organization and the ability to define precisely where they show up on the edit screens.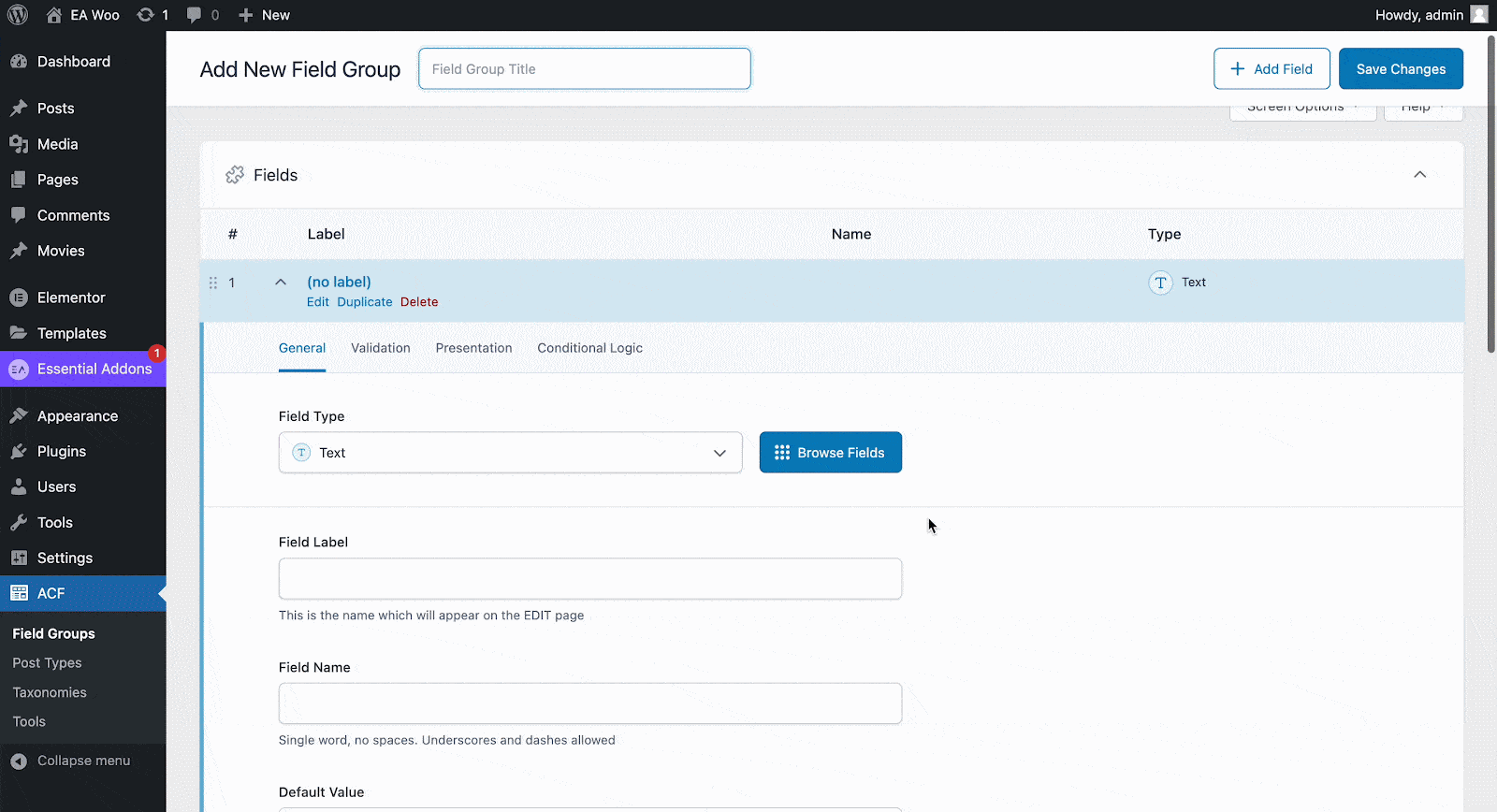 Easy Content Creation With Advanced Custom Fields
Now that your fields are in place, it's time to dive into content editing. Our fields are incredibly user-friendly and seamlessly blend with the WordPress admin interface. There's no need to activate or initiate any special actions to access or modify custom fields; they work just like the standard 'post_title' and 'post_content' fields. Simply input your content, hit that update button, and you're good to go!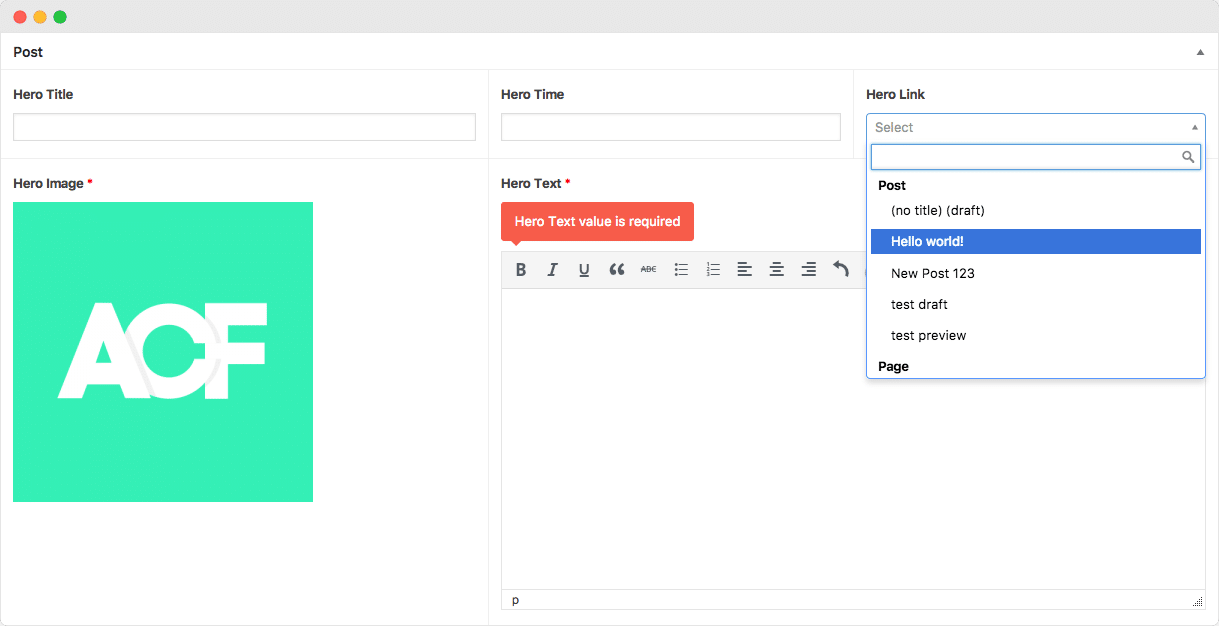 How To Configure ACF Support For Gutenberg Blocks?
With Essential Blocks Pro, you can integrate the ACF(Advanced Custom Fields) plugin to have more control and flexibility on your Gutenberg website.
First, head over to the WordPress dashboard And navigate to ACF → Field Groups. Here click on the Add New option to create a new group.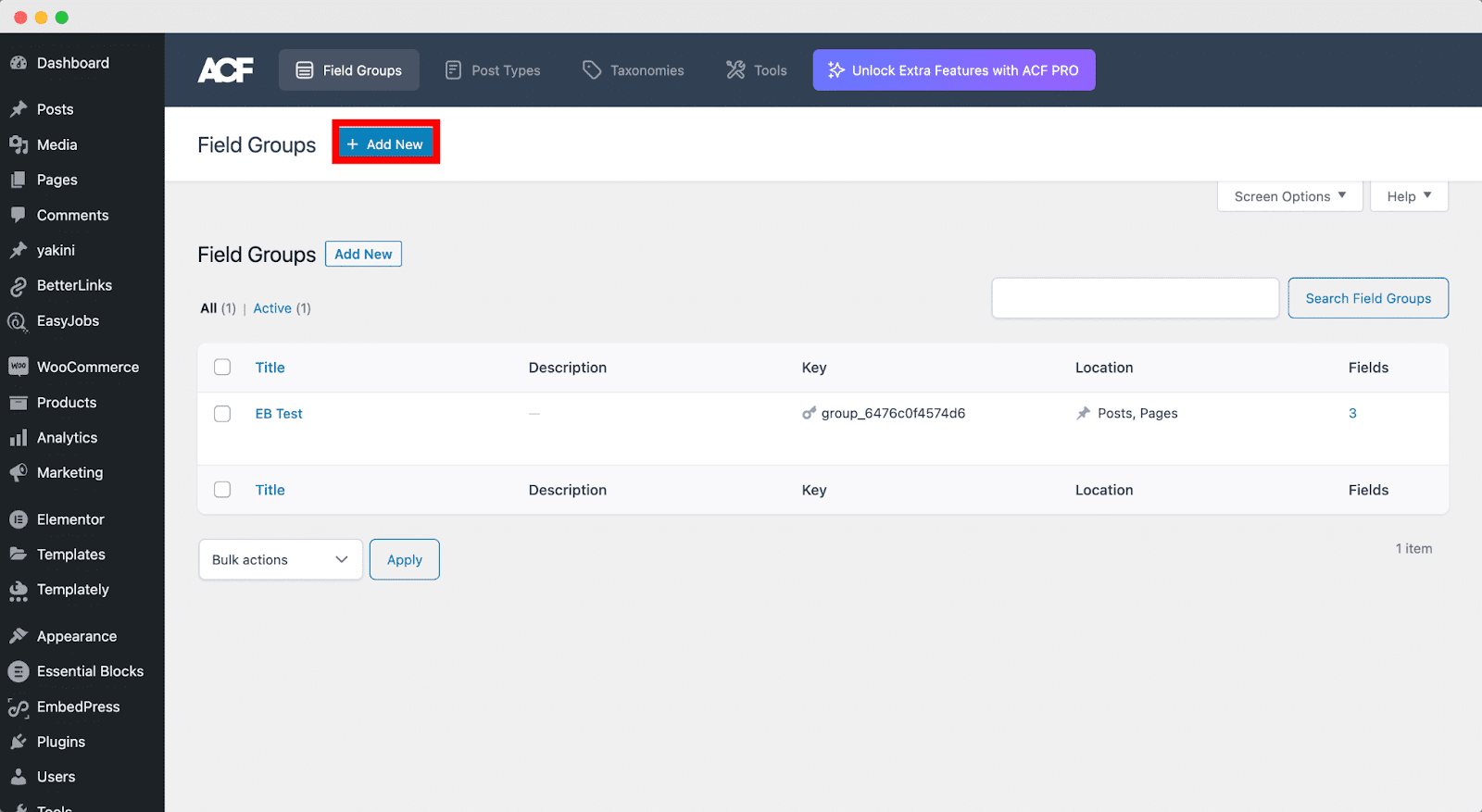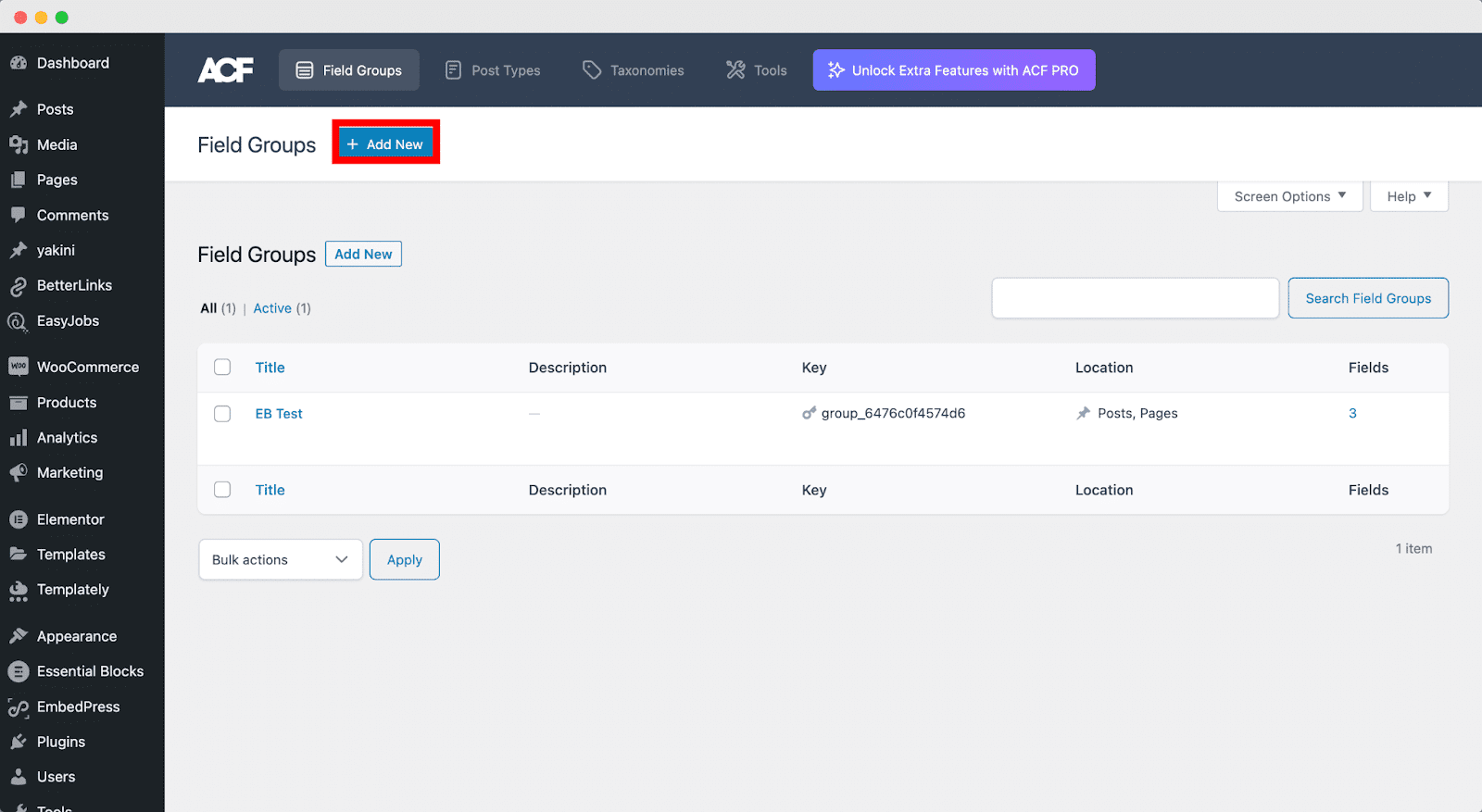 Now you can add Field Type, Field Label, Field Name, etc., as per your liking. For tutorial purposes, we have picked the field type as Text. After you have created your group, save your progress by clicking on Add Field.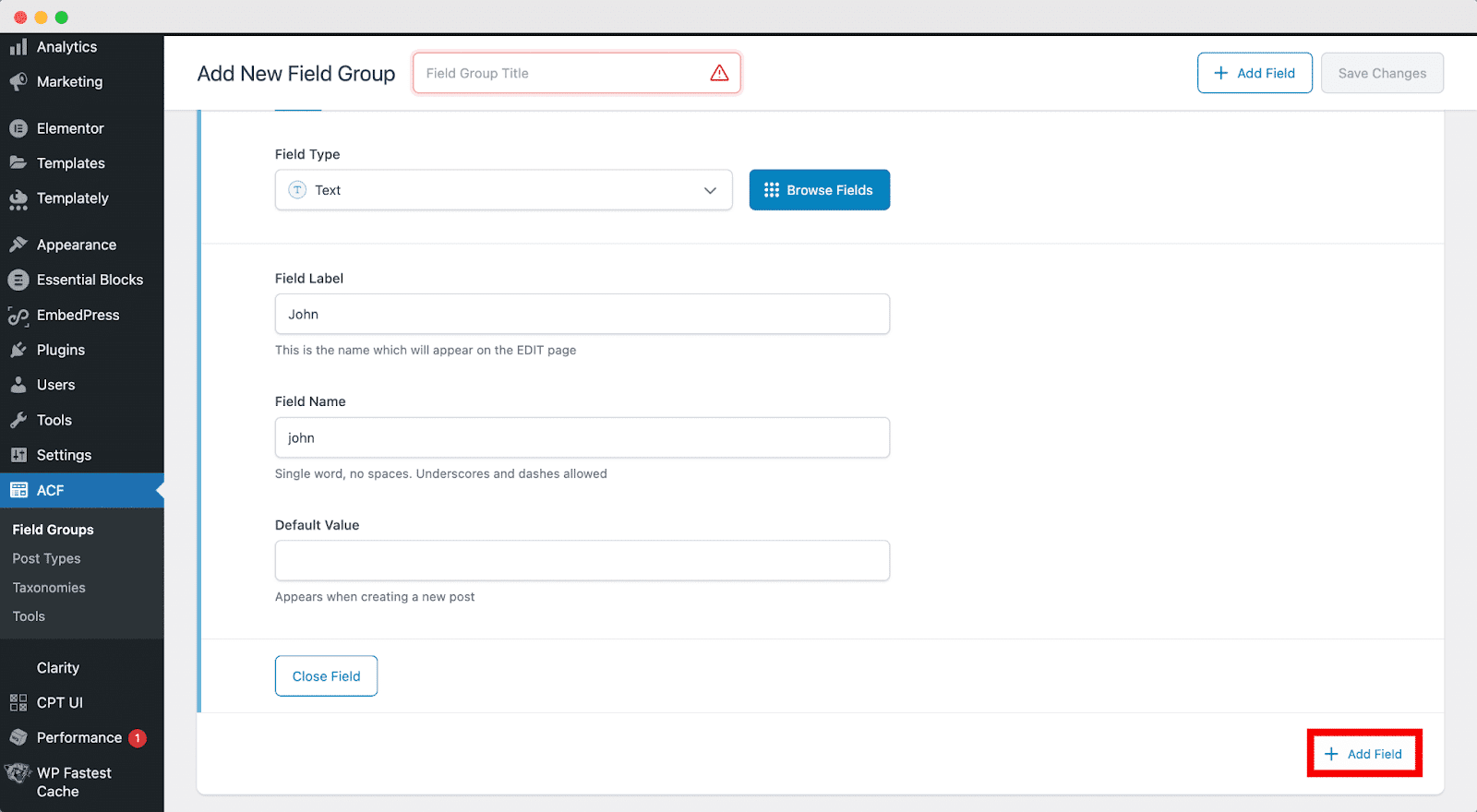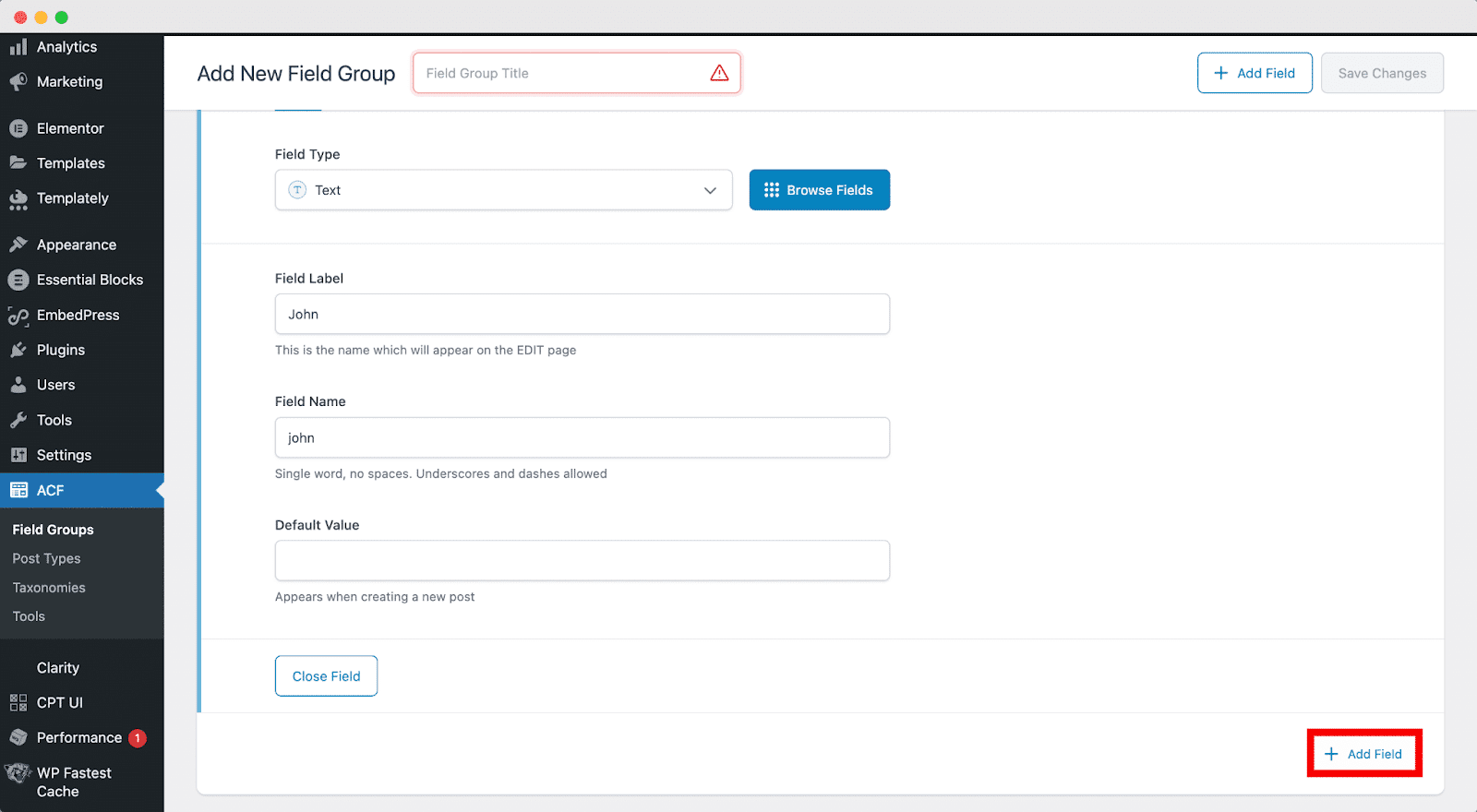 After you have created your group, you have to set some specific rules for your custom post. You can change the rules in any way you want. Now, navigate to Settings → Location Rules. Under this tab, you need to set your rules. For tutorial purposes, we will see our custom fields on both Post or Pages as we have set the rule as OR. Note: In the OR rule, only one condition needs to be true.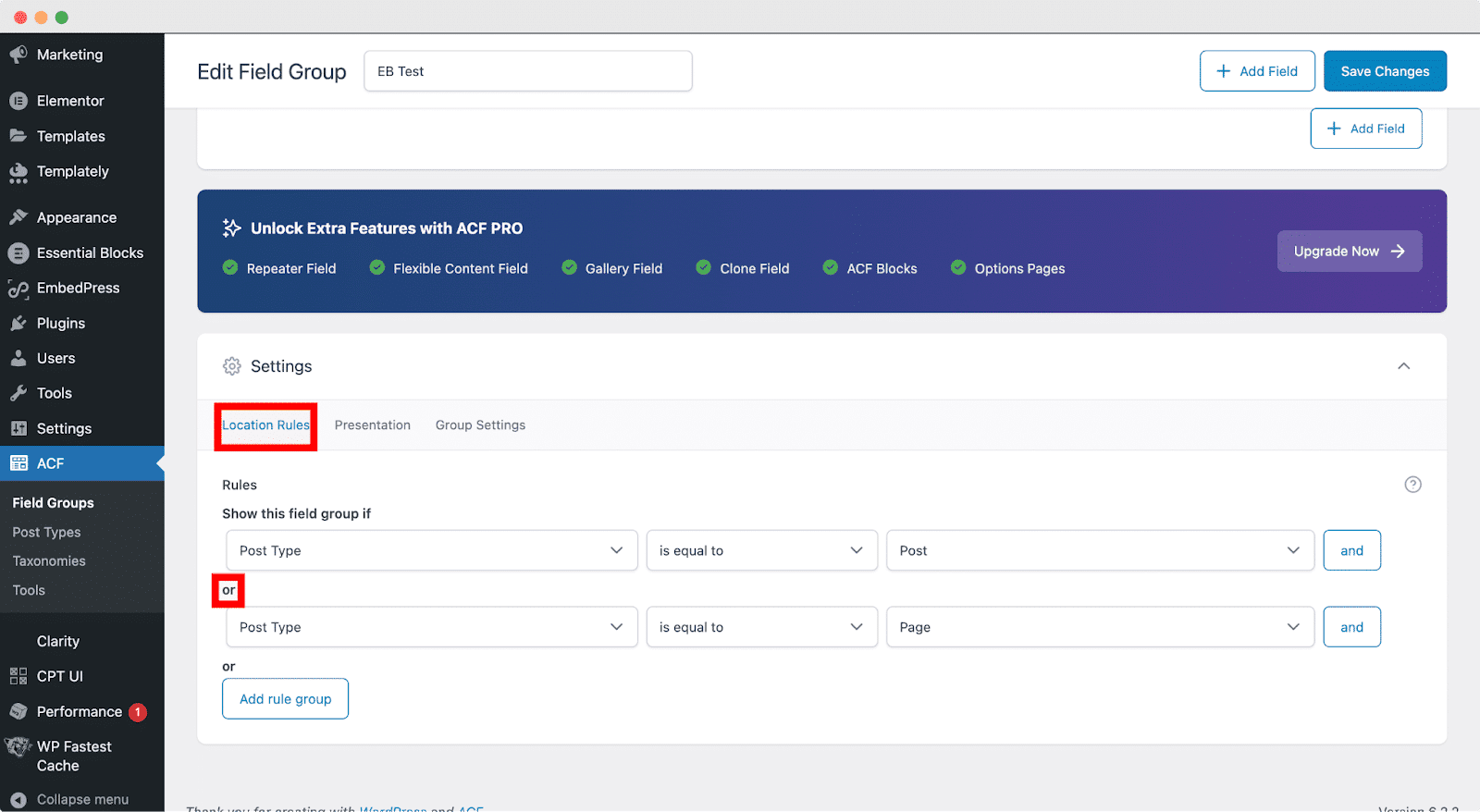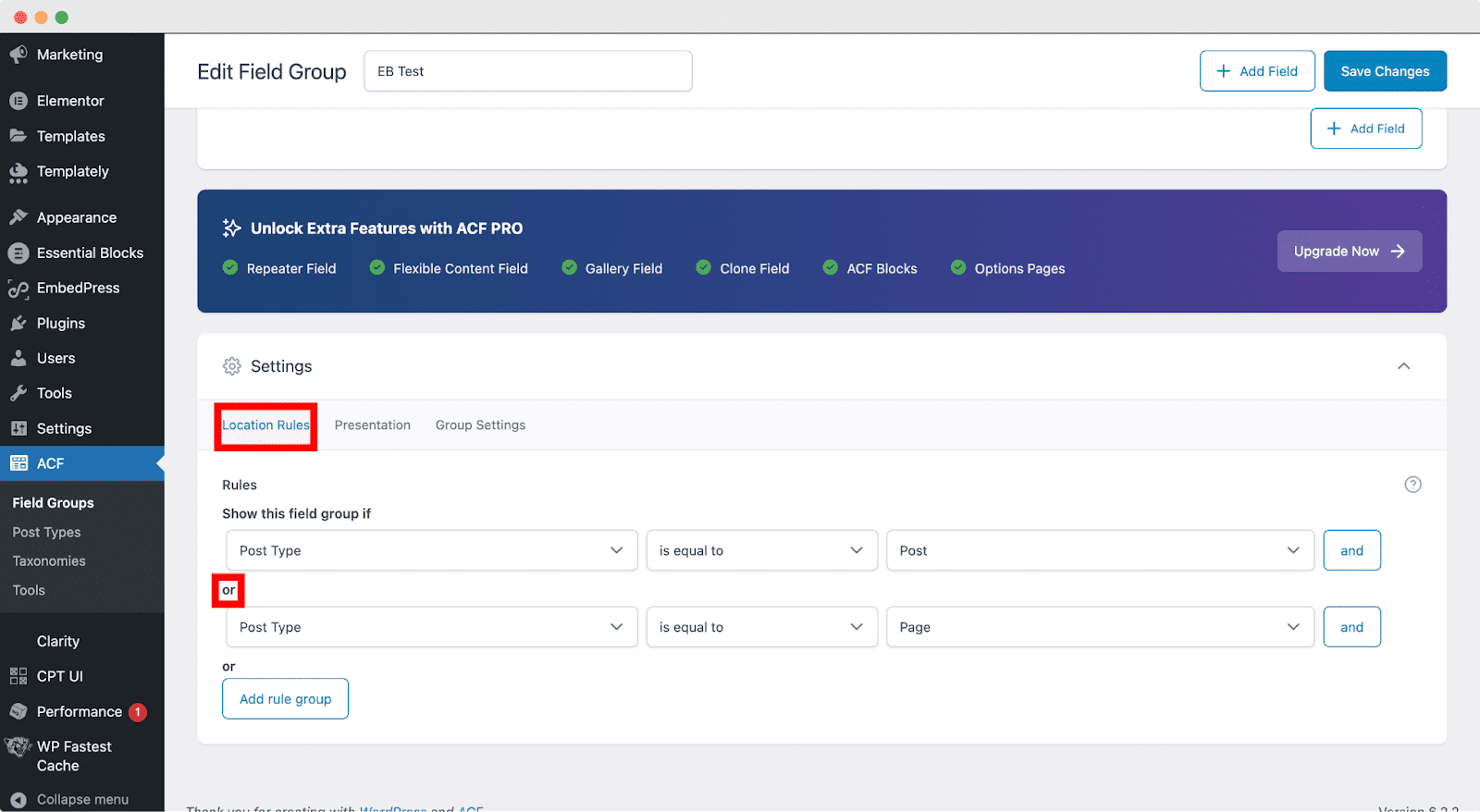 Now open a page where you want to see how the ACF plugin works with Essential Blocks. You can see that your custom fields are already added to your Gutenberg page.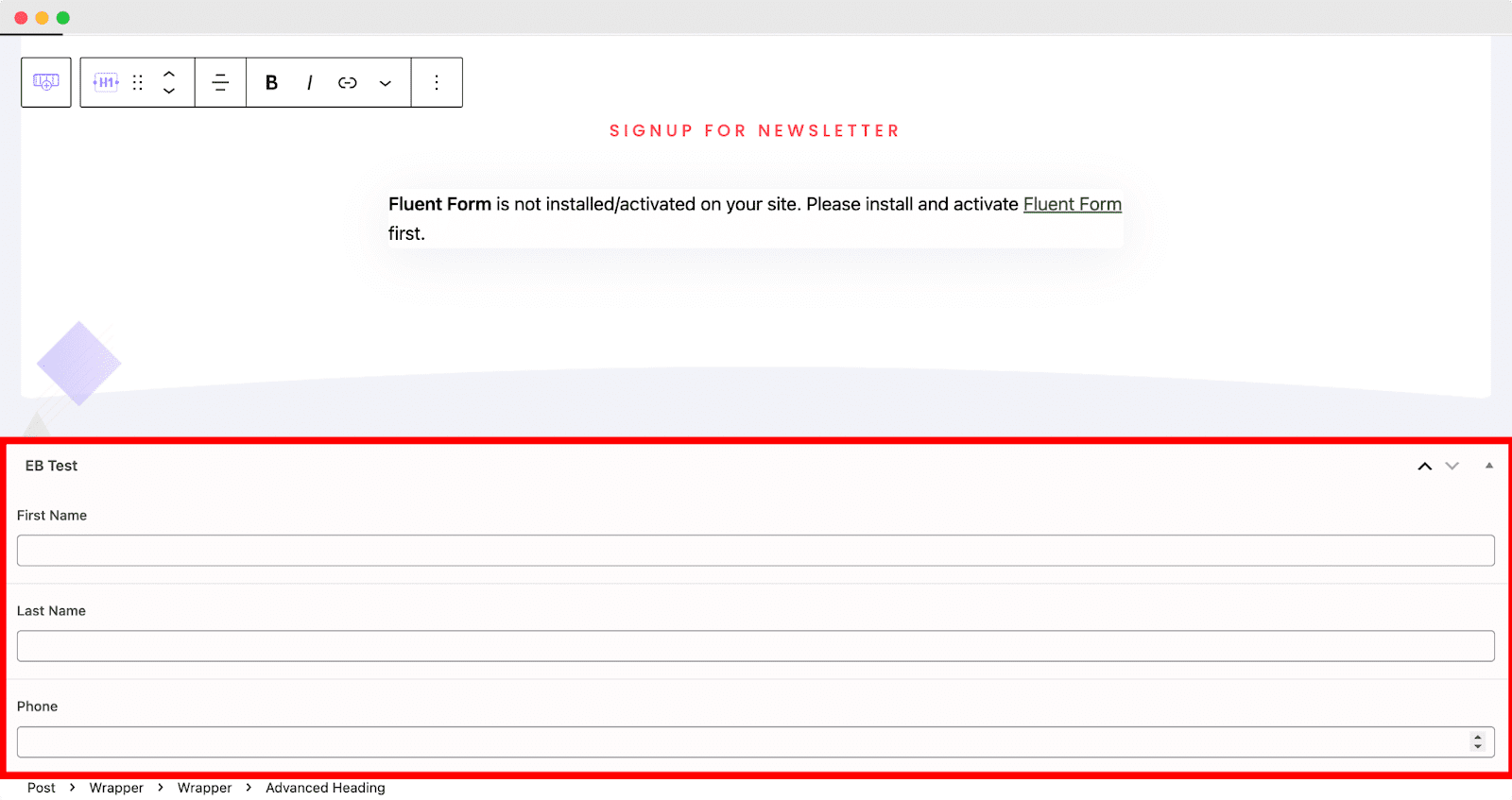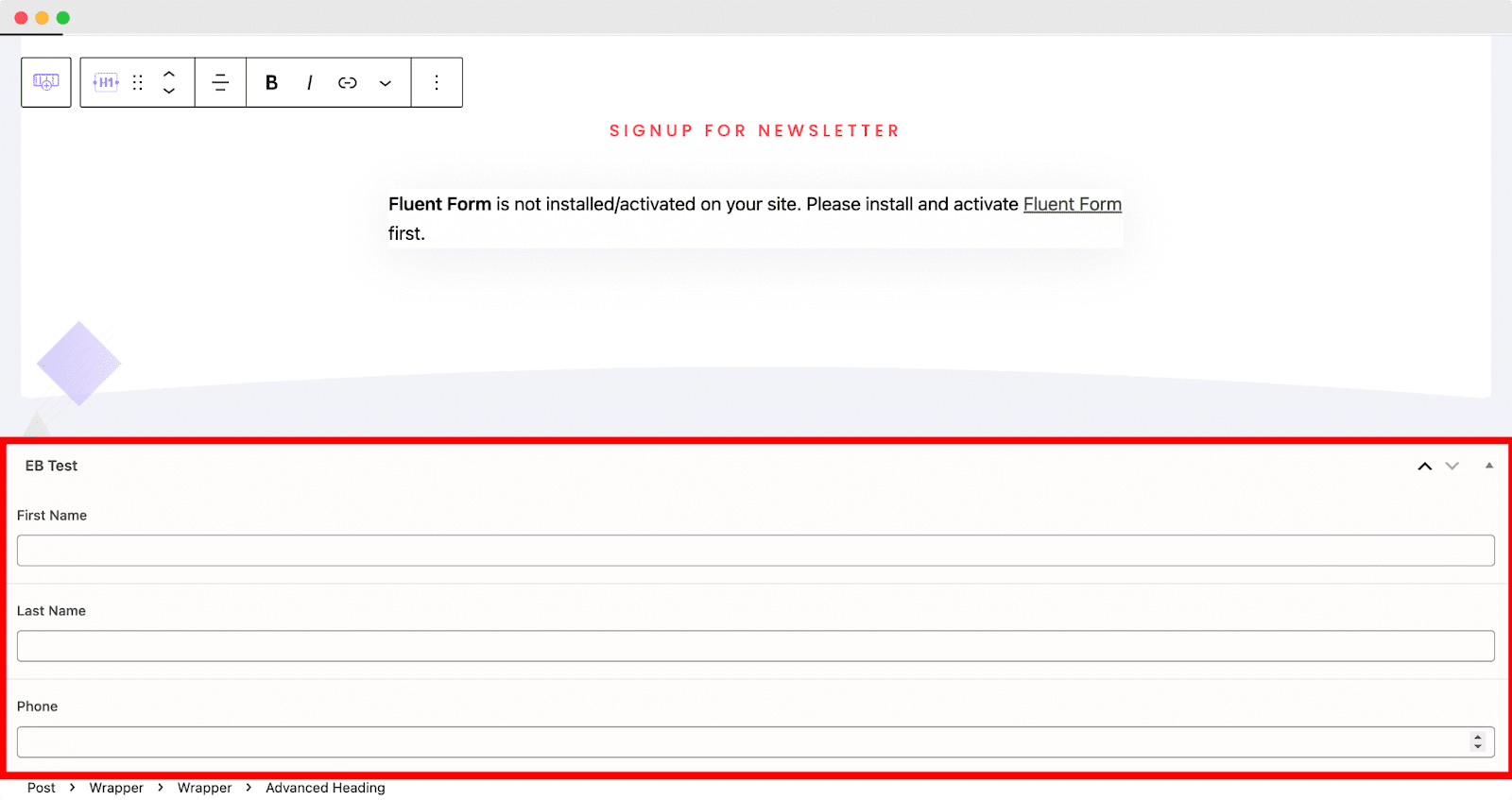 Now from the 'Layout' option under the 'General' option click on the 'Header Meta'. Here you can see all the available ACF fields that you have created.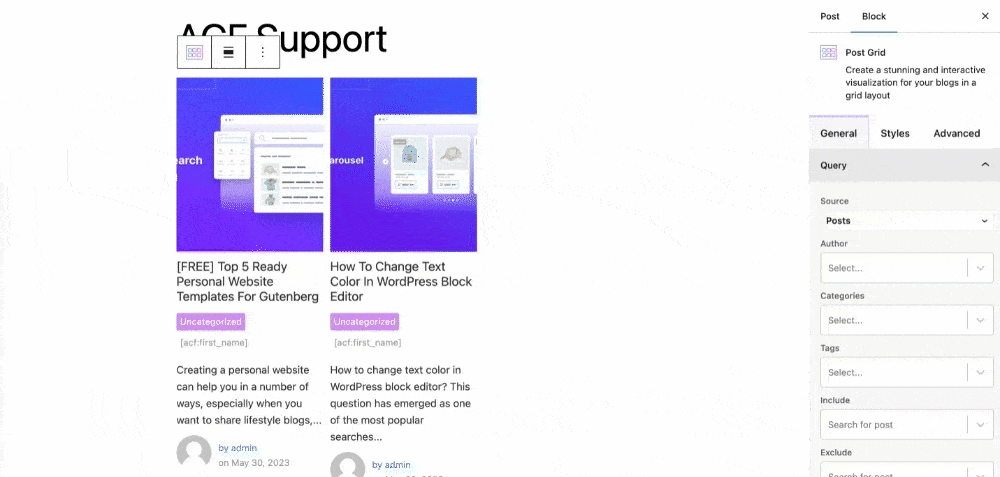 For more information follow this step by step guide to get more out of Advanced Custom Fields with Essential Blocks.
Supercharge Your WordPress Content Potential With ACF
In conclusion, Advanced Custom Fields (ACF) revolutionizes the way you manage and present content on your WordPress website. With its user-friendly interface, versatile field types, and seamless integration, ACF empowers you to create and customize fields effortlessly, ensuring that your content stands out.
If you enjoyed this post, subscribe to our blog and join our Facebook community to connect with web creators and Gutenberg users. Leave your comment below and stay connected.