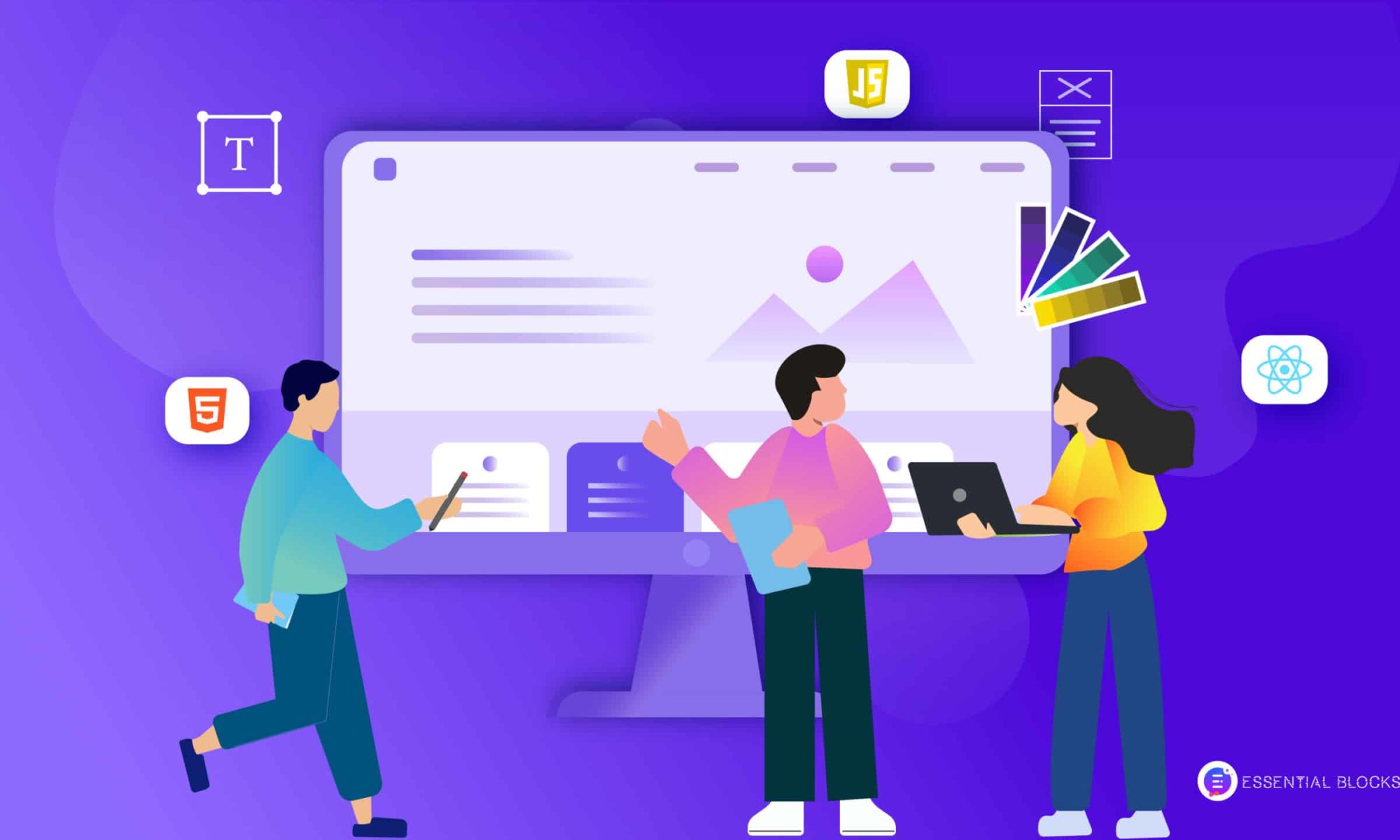 10 Web Design Courses You Need To Check To Learn [FREE & Paid]
If you are wondering who are the architects of today's internet era, undoubtedly, it's the web designers. But their job is not simple as you might think. They use creative and analytical skills together. If you plan to learn web designing from scratch or hone your skills, several offline and online web design courses can help you get started.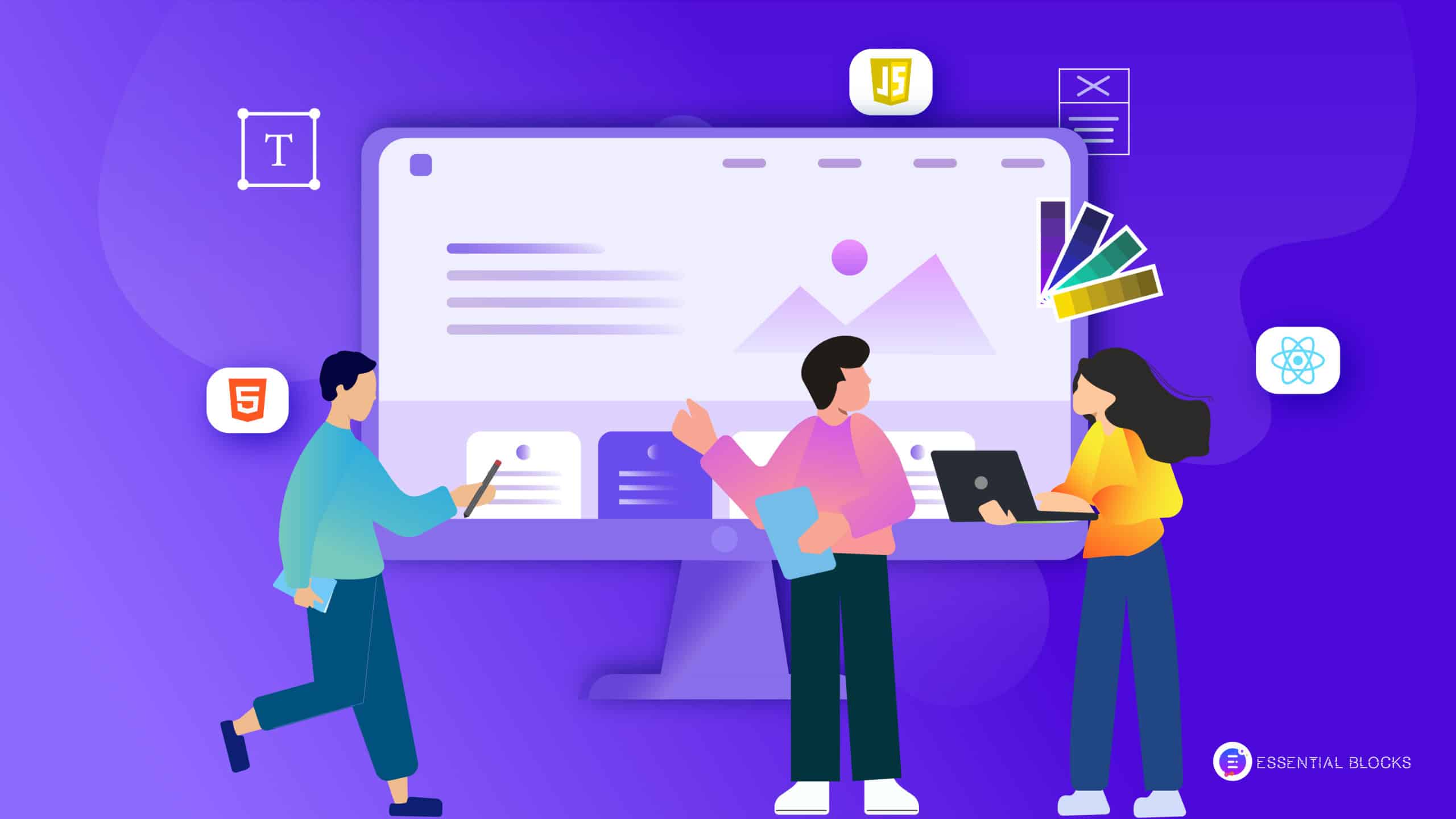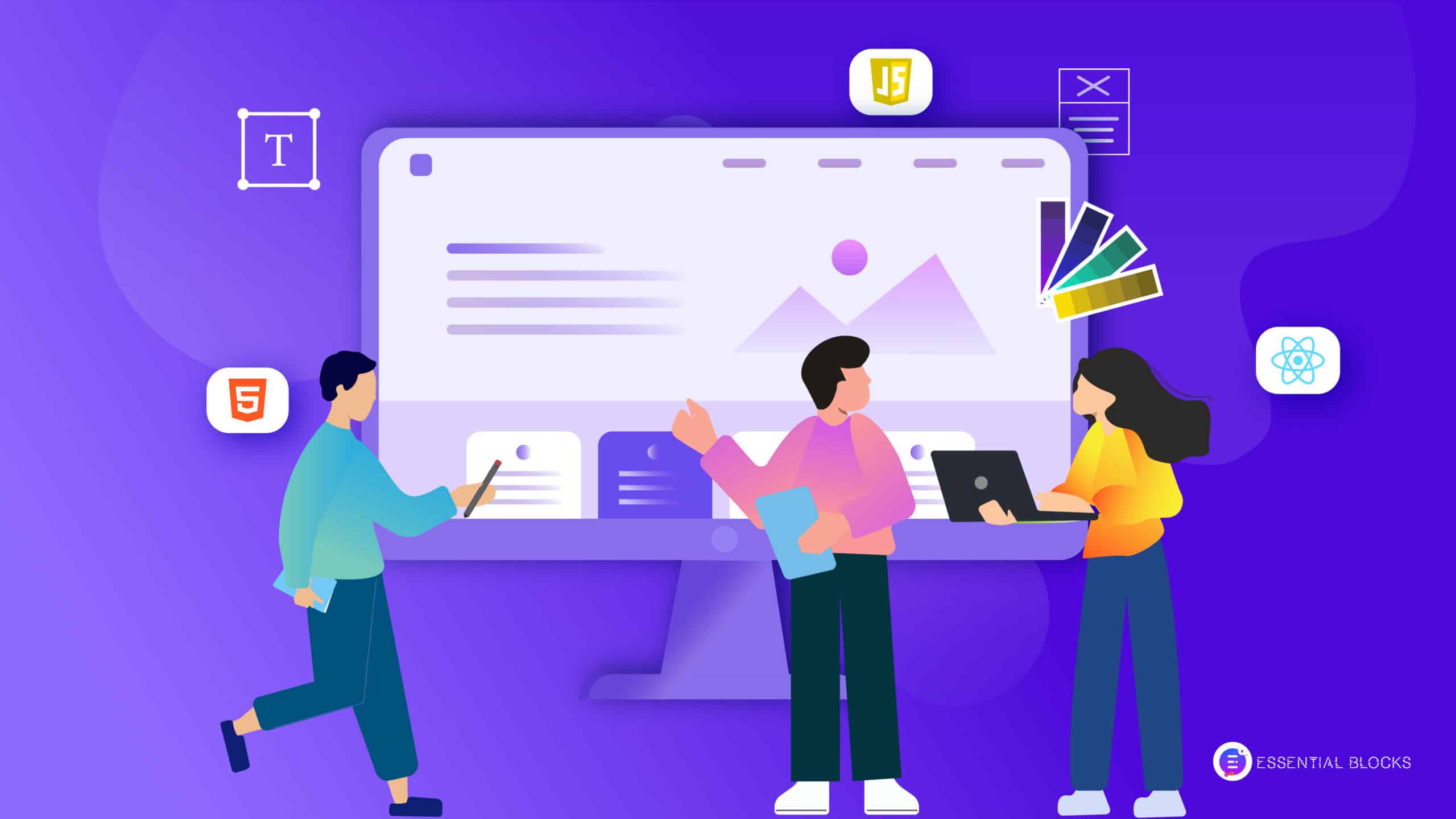 The need for web designers continues to rise as every business and personality strives to establish a robust online presence via an appealing website. But how do you pick one from multiple web design courses on several platforms?
That's where we come in. We combed the web for the best web design courses online, both free and paid. So, keep reading to get your pick.
🤔 What Exactly Does It Take To Become A Web Designer?
In the web design industry, a four-year college degree may not be as valuable as in other fields. Web design courses from even a decade ago won't guarantee success in the field of web design today.
A web designer's worth is often determined by the breadth and quality of their most recent work, which is typically shown on a portfolio site. In addition to your past work, your portfolio may also include other examples of your abilities.
Consider how designers utilize typography, white space, animations, icons, and other design aspects to showcase their work. Yet, if you're wondering how to make your career as a web designer, let's take a look at what tools and skills you'll need. It will give you a brief idea of what you need to learn before going for web design courses online.
👉 Basic illustration and photo editing tools: Illustrator, Photoshop, Sketch, or GIMP.
👉 Interaction design tools: Adobe XD or Invision Studio.
👉 Local dev environment for prototypes or to work with a CMS: DesktopServer, XAMPP, etc. You could also learn how to install WordPress locally.
👉 Animation kits: Animate.css, Bounce.js, and more.
👉 jQuery libraries and plugins: Lazy load, parallax scrolling, and more.
👉 Familiarity with Bootstrap, React, and other popular frameworks for front-end development.
👉 Knowing WordPress and how to create a template.
👉 Consumer psychology and human behavior on websites, values of social proof, and color psychology.
👉 Basic negotiation tactics for freelancers.
🧐 Best Web Design Courses Online: What To Look For
Web design courses online include many variables. So, you could consider these facts before choosing a course.
👉 Syllabus: The best web design courses online should reflect your personal or professional objectives. Choose a course that teaches you how to complete tasks on your own and enhance your design abilities.
👉 Ambitions: Consider which career type you want. Technical skills or client exposure—which is more important? If you want to freelance and design websites, take HTML/CSS, JavaScript, and other coding classes. But if you want additional experience and connections, choose a hands-on program with an instructor or mentor.
👉 Instructor Skills: Be sure the lecturers are professionals and have taught comparable courses. You want professors who have gone through their training and know what it takes to succeed in this industry, and they can assist in leading your learning.
👉 Evaluations: When you are looking for a 'web design learn online' course, see the course ratings and reviews. You want a well-reviewed course. This will help you decide whether the course is worth your time and money and give you a sense of its content.
👉 Price and Payment: You will find web design courses free, or there are courses that cost up to $10,000. Explore around before choosing web design courses online. Check for companies that provide discounts if you join up or buy items with your web design courses.
👉 Schedule: Is the software suitable? Will you have time? Be sure the course won't conflict with your career or family.
👉 Mentoring: Choose a career-guiding course. It helps you choose a career after graduation. Career recommendations may also include web design and development wage ranges.
👉 Projects: Look for programs that let students develop their own website or app. Some schools let students create projects in class or as part of an internship program, or through another company.
🎊 Best Web Design Courses To Improve Your Skills
In the following section, we will showcase some of the best web design courses online, both free and paid resources, that are accessible.
🌟 Webflow University – Ultimate Web Design Course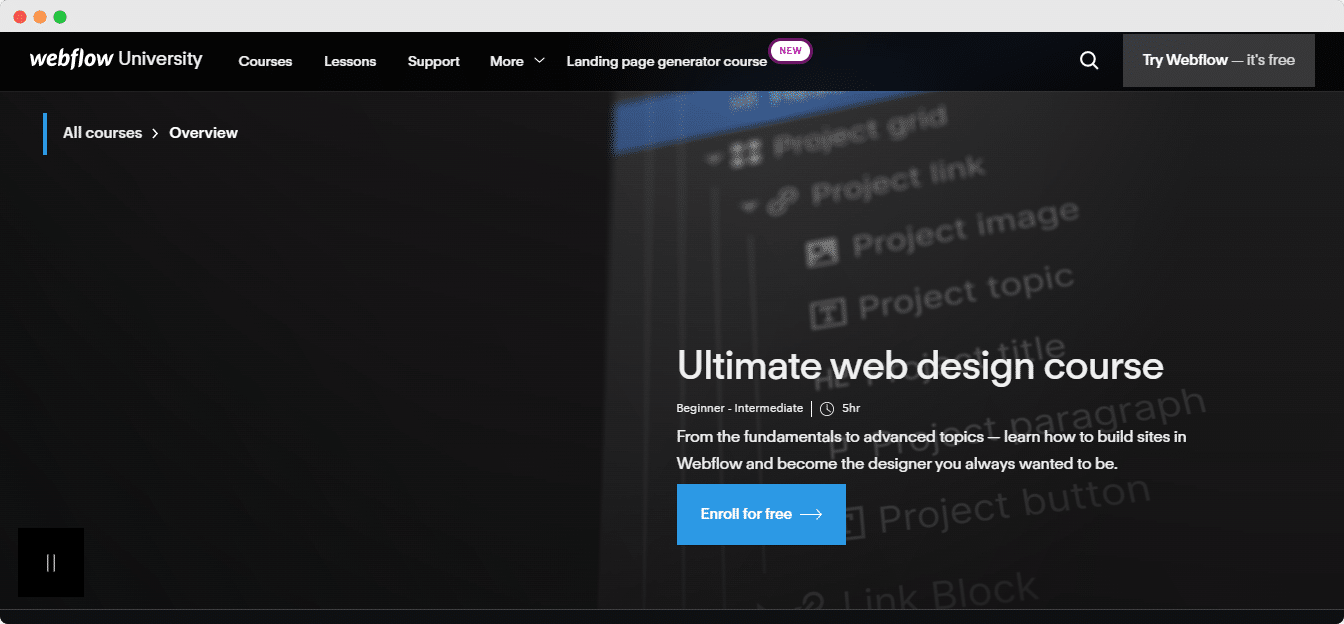 Webflow University's Ultimate Web Design Course is a self-paced, comprehensive course on designing and constructing websites from scratch. This course requires no UX/UI design or coding expertise. You'll construct your website using Webflow using HTML, CSS, and JavaScript without third-party templates or developers.
Divs, flexboxes, grids, containers, and more will be covered. Typography, style, and layout are provided. Webflow is a hosting and web design solution for designers that wish to skip the learning curve. Webflow Academy provides a wide range of web design courses free.
The Ultimate Web Design Course is one of their greatest course if you are seeking web design learn online. Intermediate to advanced users may finish it in five hours with over 100 on-demand video courses. The modules need Chrome or Safari. This course is ideal for designers and developers who want to start constructing their own sites right away.
⏱️ Duration: Around five hours
💵 Price: Free
🌟 Udemy – Web Design for Beginners: Coding in HTML & CSS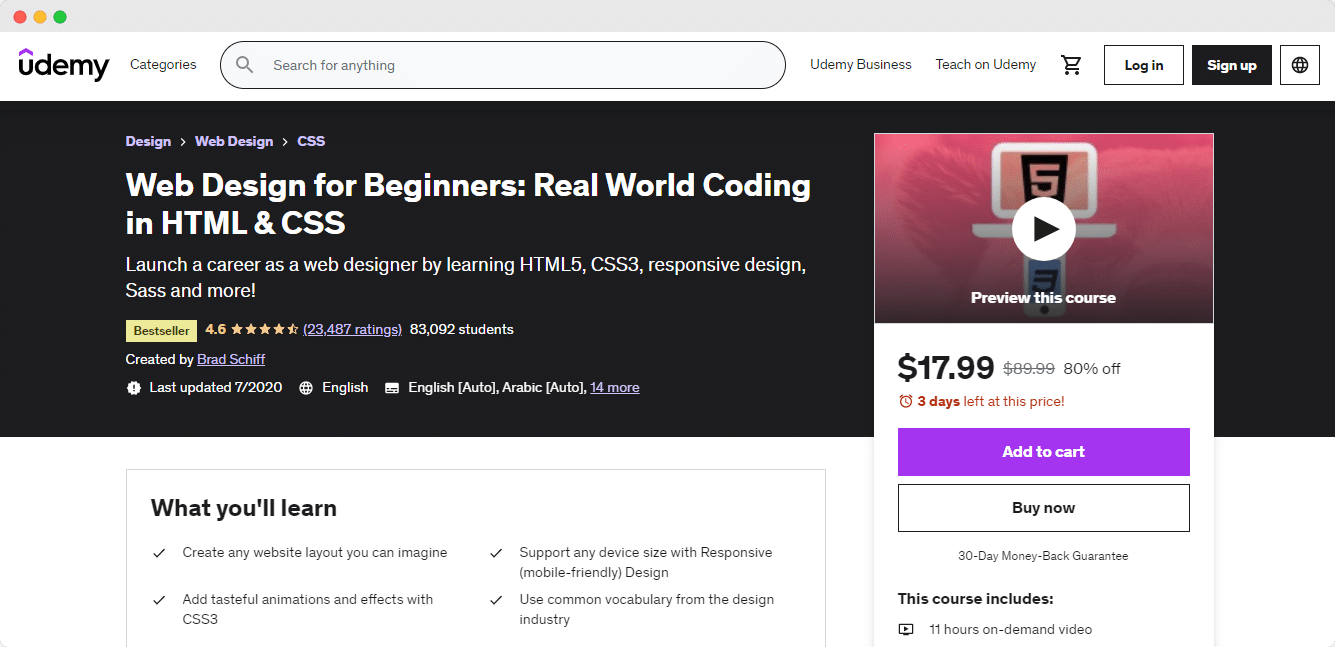 Web Design for Beginners by Udemy is an 11-hour on-demand video course taught by expert web developer and educator Brad Schiff. The course is aimed at total novices who want to start a new career in online design.
Using HTML5, CSS3, Sass, and Bootstrap, viewers of these tutorials will learn to create mobile-friendly websites. Also, you'll learn to use GitHub Pages to create forms, use JavaScript for interaction, and publish your site to the public.
When you purchase this web design learn online course, you will have unlimited access to it for as long as you like. Students may work at their own speed and have access to 51 downloadable materials to aid with their studies.
⏱️ Duration: 11 hours of video
💵 Price: Paid
🌟 TreeHouse: Web Design Track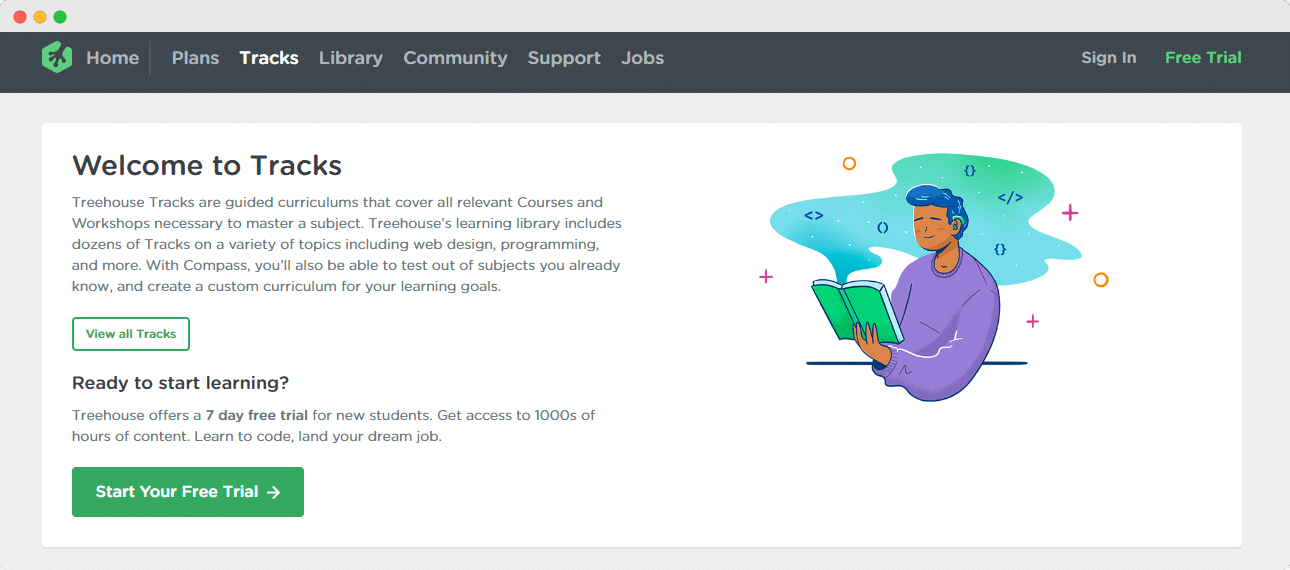 The Treehouse Web Design Track does not consist of a single course. Rather, it's a collection of web design courses organized into a "track" to teach you the fundamentals of web design. It begins with an introduction to HTML and CSS and progresses to more complex subjects such as Flexbox, mobile-first and responsive layouts, and more.
Although it's one of the best web design courses online, it does not cover JavaScript at all; instead, it focuses entirely on HTML, CSS, and fundamental web design concepts. If you're starting from scratch and want to get up to speed fast, this is a terrific alternative.
⏱️ Duration: 41 hours
💵 Price: Paid after trial
🌟 Become a Web Designer Learning Path – LinkedIn Learning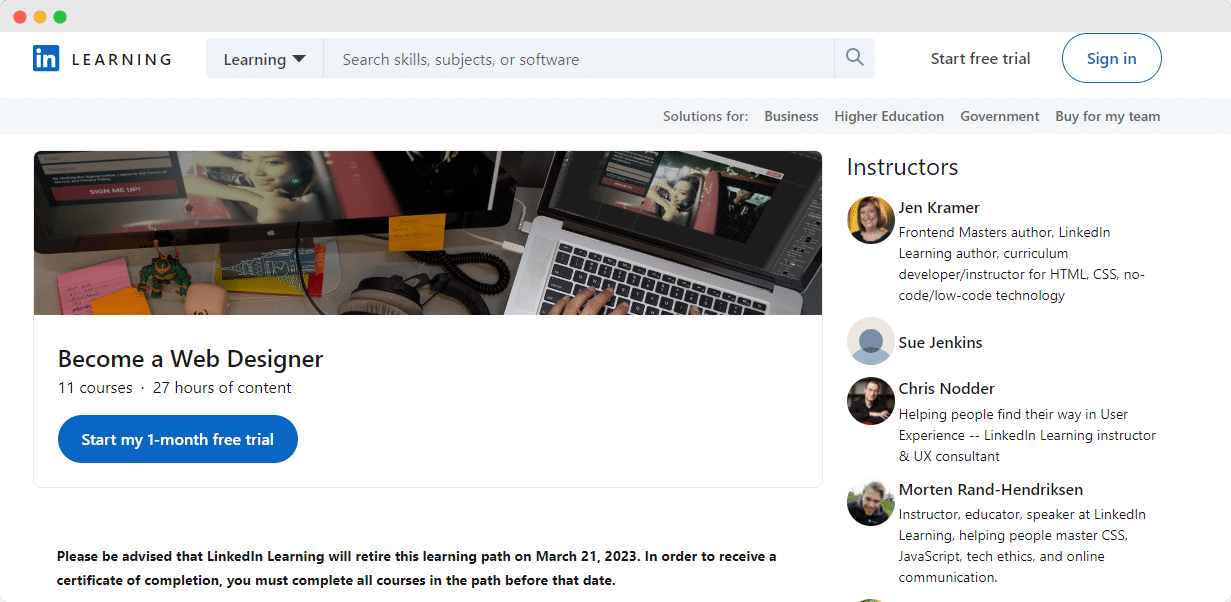 LinkedIn's Become a Web Designer Learning Path provides in-depth tutorials on all aspects of the Web Design field, including the latest trends and best practices. You will get the skills necessary to design and develop fully functional websites from scratch. You will also find out how to make your website's users so happy that they keep coming back for more.
Everything from HTML to CSS will be covered in this course. You'll learn everything from how to make your designs responsive across platforms to how to maximize your time spent in Adobe programs like Photoshop and Illustrator.
Anybody interested in learning more about web design, development, and coding may benefit from Linkedin's Become a Web Designer Study Path. In addition, it's helpful for those who wish to mention the course on their LinkedIn profiles.
⏱️ Duration: 27 hours
💵 Price: Paid
🌟 Skillcrush: Front End Developer Course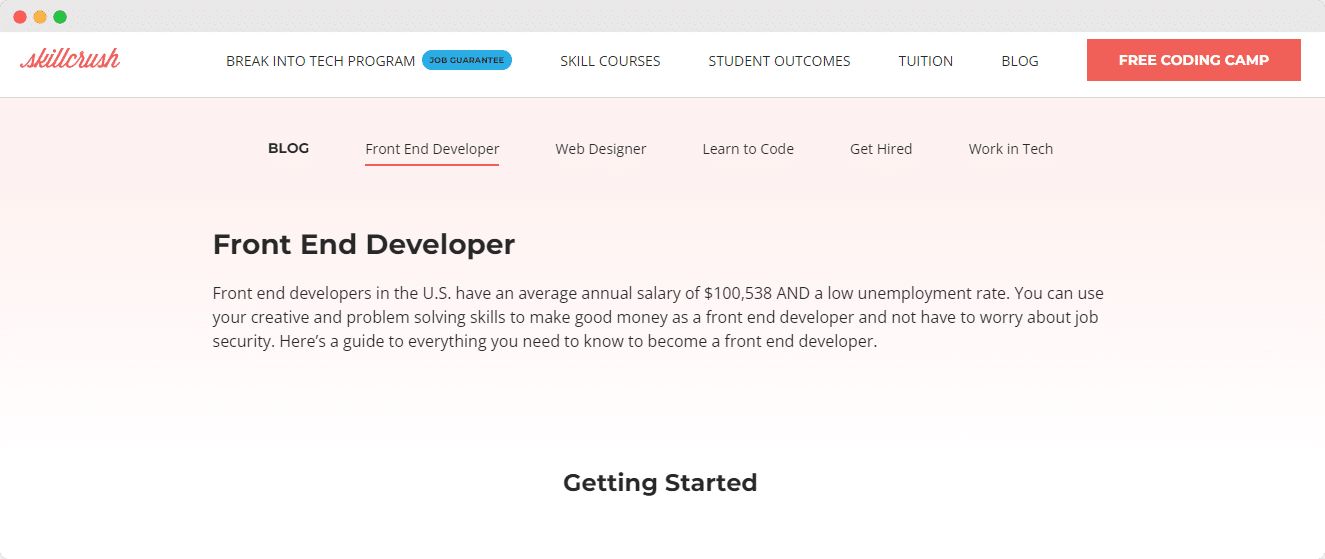 Everything from HTML and CSS to using Git and GitHub is covered in this Front End Developer Course By Skillcrush (a version control tool). In order to gain experience, you will participate in hands-on activities such as developing your own website. You will finish the course with a complete portfolio and the ability to interact with other students via Slack for further networking and professional development.
Skillcrush provides a comprehensive introduction to front-end development that is ideal for novices. In terms of cost and duration, it is similar to more traditional MOOCs, but the format is free, and you may go through the content at your own pace.
⏱️ Duration: 3 months
💵 Price: Paid
🌟 Coursera: Basics of Web Development & Coding Specialization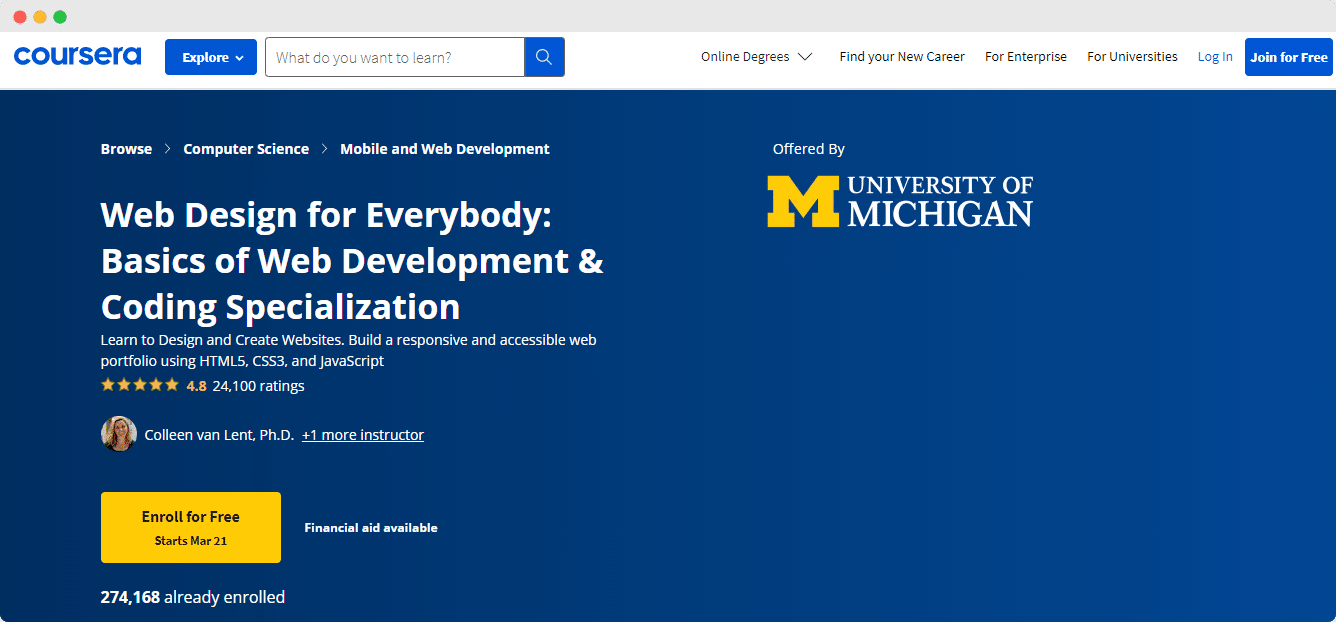 Colleen van Lent, and Charles Russel Severance of the University of Michigan teach Web Design for Everyone on Coursera. It is intended for beginners and covers all you need to know about designing and creating websites.
You'll learn how to organize your website using HTML and CSS (while adhering to responsive design guidelines), as well as how to add interaction with JavaScript. As part of the course, you'll also complete a hands-on project to get real-world experience with website development.
The course is expected to take six months, but it is self-paced, so you may halt or accelerate your study at any moment. The lecturers recommend a weekly time commitment of three hours.
⏱️ Duration: Six months at three hours/week
💵 Price: Free
🌟 Udacity: Front-End Development Nanodegree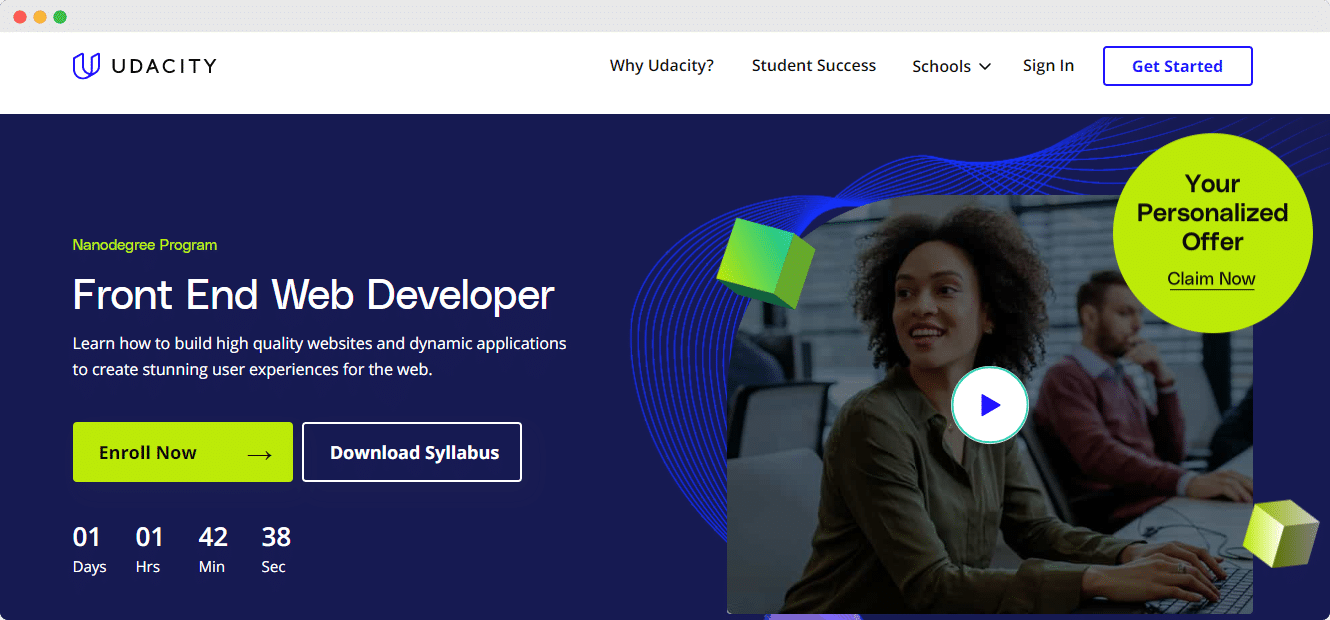 Udacity's Front-End Development Nanodegree offers web design and front-end web programming quickly and efficiently to replace conventional degrees. Nanodegrees require four months to complete and teach entry-level web design abilities. This incorporates HTML, CSS, and JavaScript, and the curriculum contains multiple portfolio-worthy projects.
This program offers career counseling to help graduates find high-paying jobs. Technical mentors will also advise students on web development. Those who can't pay tuition upfront may get financing.
⏱️ Duration: 4 months
💵 Price: Paid
🌟 Design 101: Product & Web Design Course for Beginners – Design-lab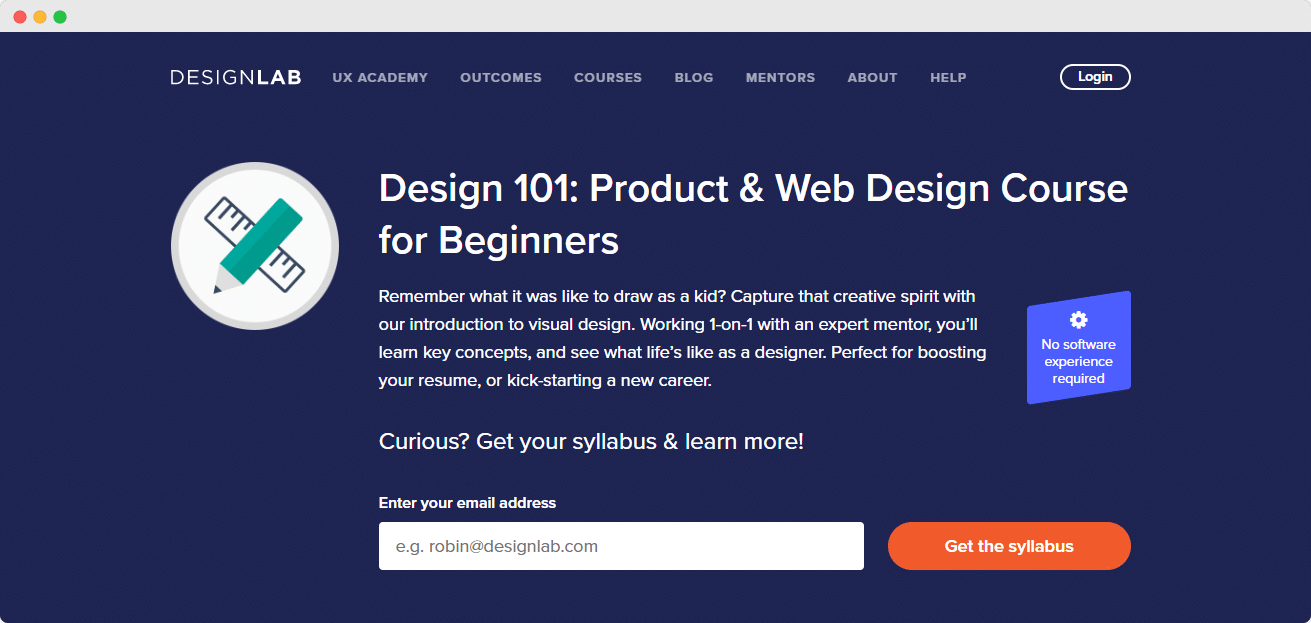 Designlab is an online learning platform that offers UX and UI design courses to all students. It has two programs: a foundation program for novices and a UX school for experienced web designers.
The Design 101 course might help even those who are new to web design and looking for the best web design courses online. In this session, you will master essential graphic design concepts such as sketching, hierarchy, and images, as well as how to apply them to websites or online applications. Moreover, numerous Designlab graduates are employed by industry leaders such as Microsoft, Adidas, Facebook, and Accenture.
Like with other online learning systems, you may complete the course on your own time. Moreover, Designlab offers a 50/50 payment plan, which allows you to pay half now and the remainder at the end of the program.
⏱️ Duration: 4 weeks
💵 Price: Paid
🌟 Learn WordPress Step By Step (Skillshare)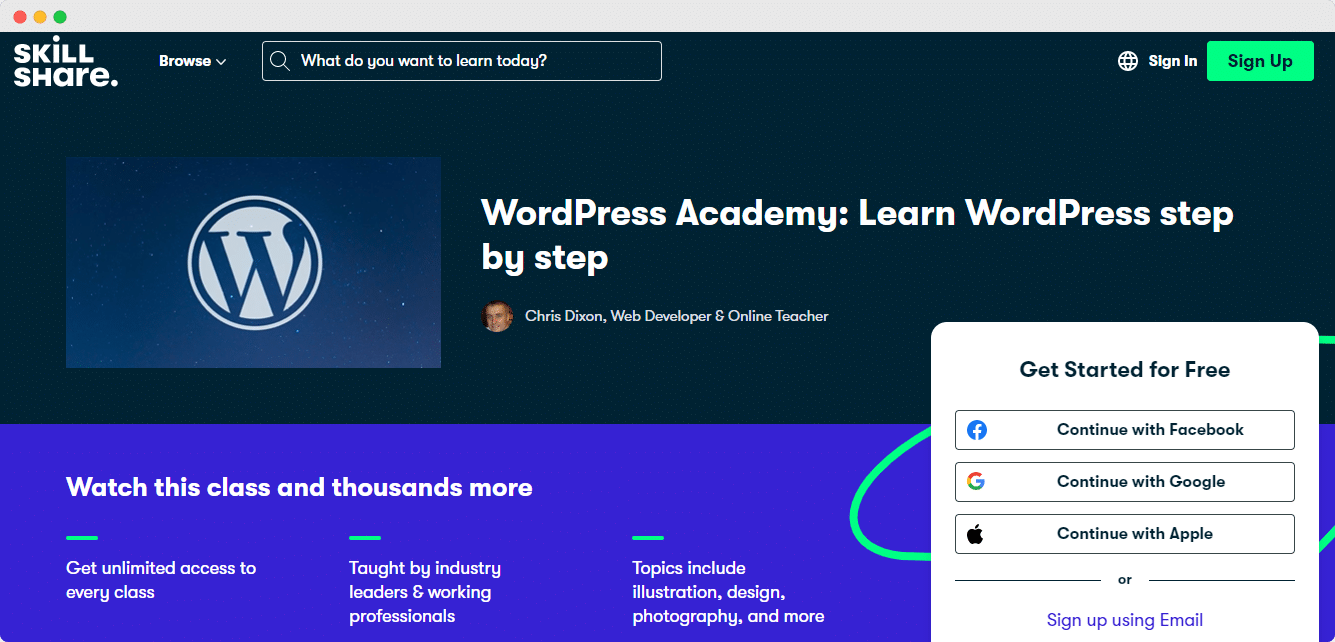 Web designers create client digital experiences using diverse tools and ecosystems. WordPress, the most popular CMS, is one of several systems you'll certainly encounter. Skillshare's WordPress school is ideal for WordPress success. It's a top WordPress class.
Chris Dixon's site design course covers WordPress's features and how to utilize them. He discusses WordPress.com vs. WordPress.org and online themes.
This Skillshare course will help you master the world's top CMS for eCommerce and blogging. You'll learn how to develop a WordPress environment for your design portfolio. Chris's bite-sized films cover widgets, pages, media, and user permissions.
⏱️ Duration: 8 hours 26 minutes
💵 Price: Paid
🌟 EdX: W3CX Frontend Developer Program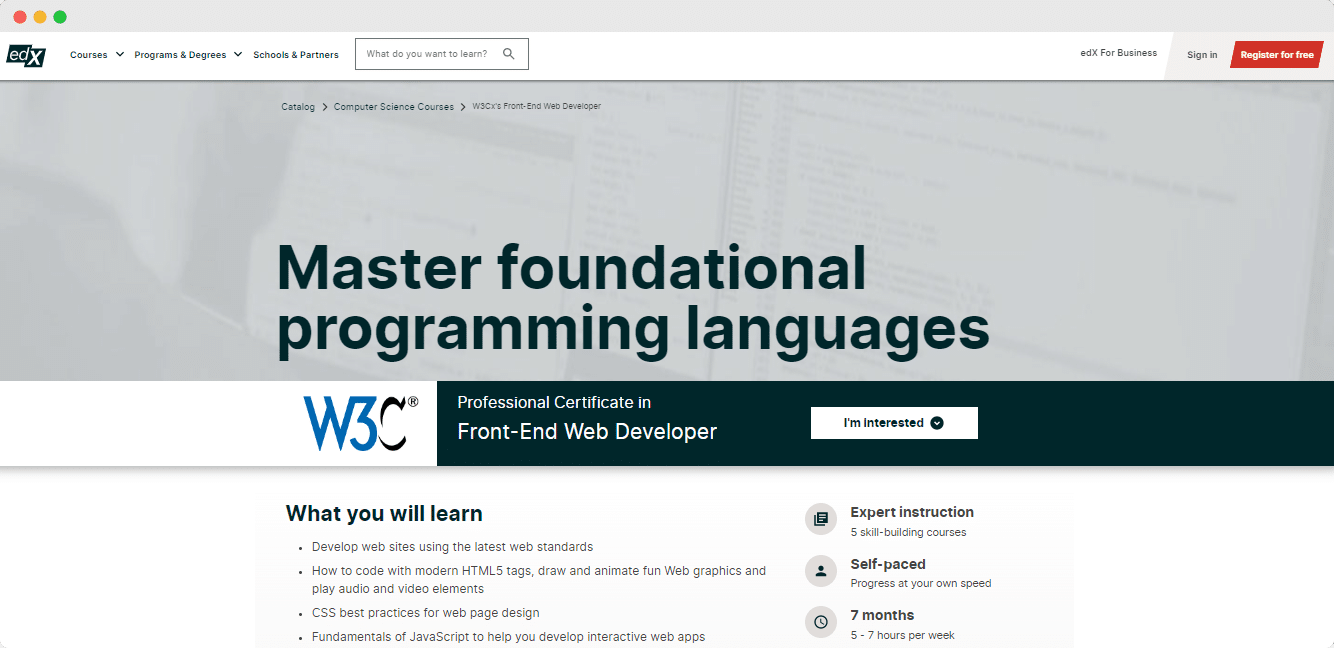 While learning how to design websites is a part of web development, learning the principles of JavaScript is essential if you want to create interactive websites and online applications.
The W3Cx Frontend Developer Program is one of the few courses on our list that teaches students the fundamentals of web development languages like HTML, CSS, and JavaScript in order to improve their skills in web design and create their own websites, applications, and games.
This is one of the more costly courses on the list at nearly $900, but it also has one of the most comprehensive curriculums, so it's worth it. With a commitment of five to eight hours per week, the course may be finished in roughly seven months, and successful students get a completion certificate attesting to their acquired knowledge and abilities.
⏱️ Duration: 7 months
💵 Price: Paid
🎯 Pick The Best Web Design Course Today To Jumpstart Your Career In 2023
Let's say you're considering a career as a web designer for a company or as a freelancer. If that's the case, taking some classes on web design will teach you a lot of useful stuff you can put to use immediately.
Certification from a web design school shows prospective customers that you've put in the time and effort to become an expert in your field, which can boost your business.
In terms of web design courses, this is simply the tip of the iceberg. Think about what knowledge or abilities you want to acquire before deciding to choose the best web design courses online. In order to be hired, it is crucial to fill in any blanks on your CV that show a lack of technical skills.
If you have found this blog helpful, feel free to share your opinion with our Facebook community. You can also subscribe to our blogs for valuable tutorials, guides, knowledge, tips, and the latest WordPress updates.