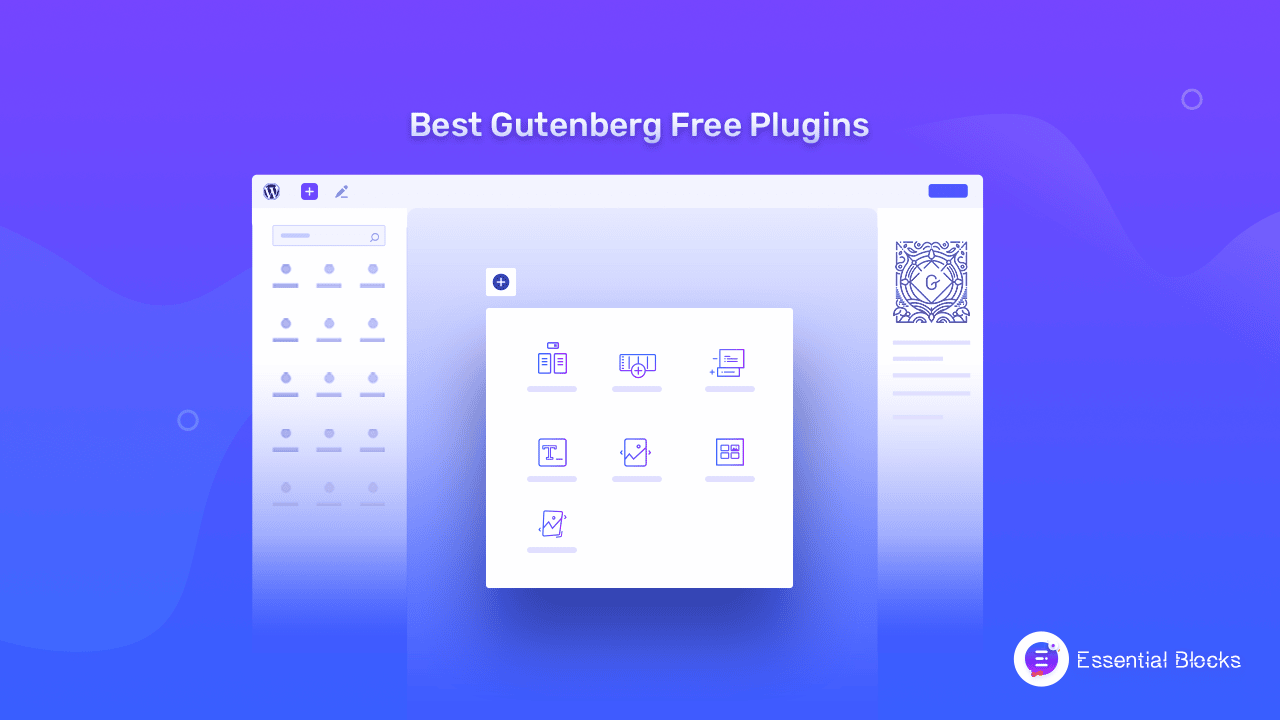 5 Best Plugins For Gutenberg Templates in 2023 – All Are Free!
Looking for the finest plugins for Gutenberg to maximize the potential of the WordPress Block Editor? You can skip the blank canvas and start from a pre-made design with Gutenberg templates. All you have to do is modify the template to fit your needs, and you'll have a great-looking design with no work.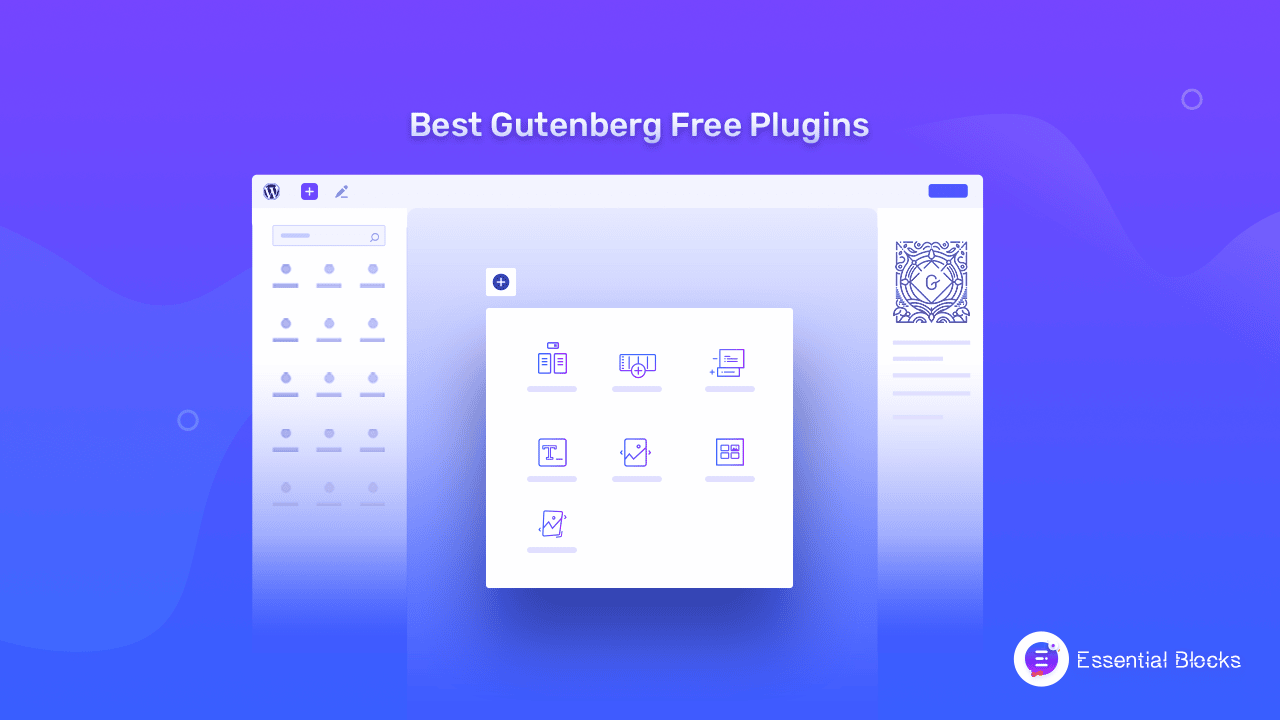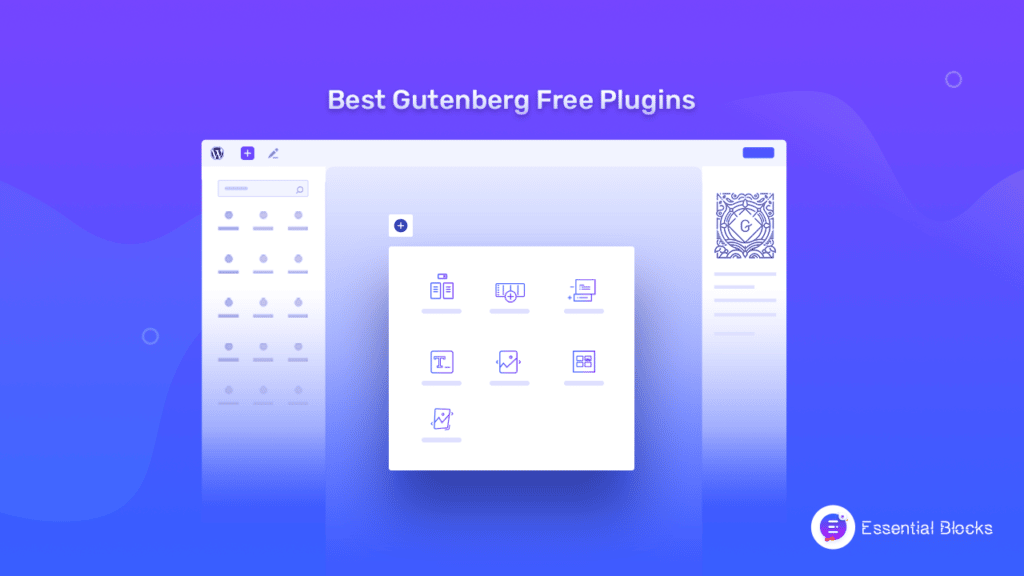 Benefits Of Using A WordPress Gutenberg Theme
Gutenberg has been around for a long time, and most of us have realized that it is here to stay. This understanding led to a massive surge of WordPress Gutenberg themes and Gutenberg blocks.
WordPress's Future Is Crafted On Blocks
Whether you like it or not, Gutenberg will remain WordPress's default editor.
Many blocks are already in use. The notion of blocks in WordPress Gutenberg is extremely similar to those of our favorite page builders. A block for key features to add in WordPress Gutenberg will be available shortly, much like any other addon. Gutenberg blocks, including the title, photos, and other blocks, will allow you to add much more.
Understanding that block-based editing is the future of WordPress, the majority of plugin developers have already generated blocks for their plugins.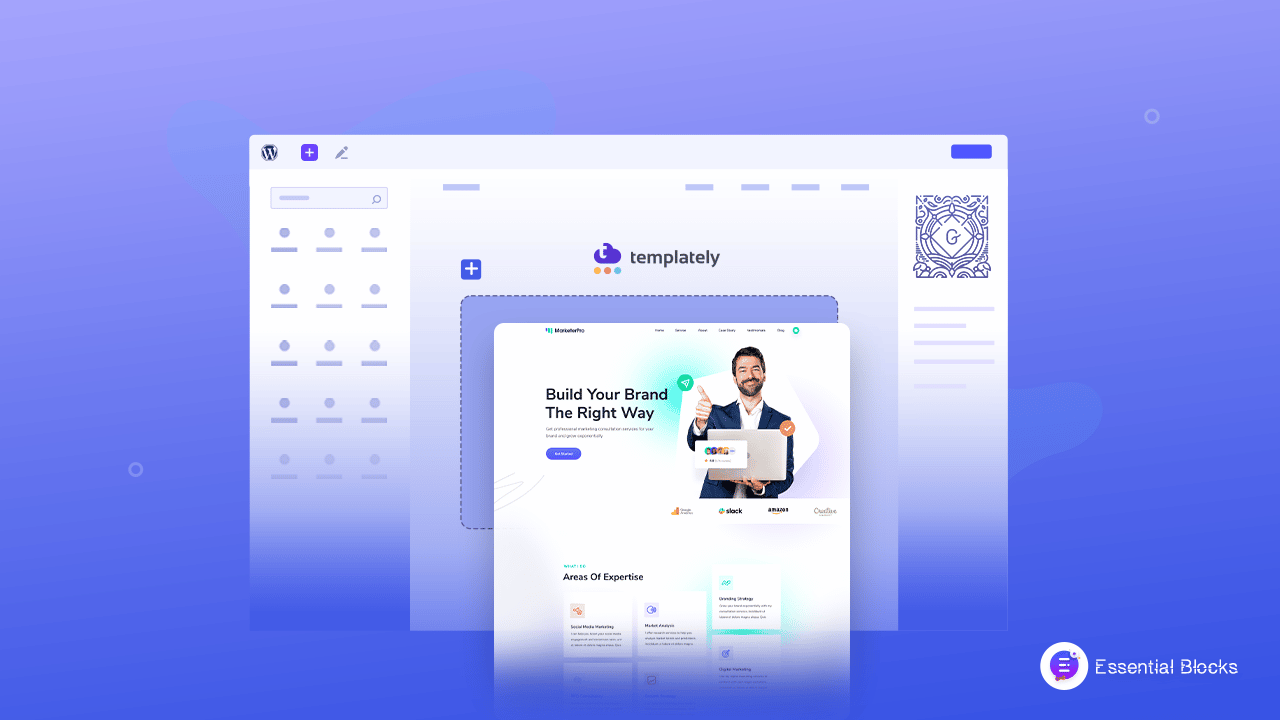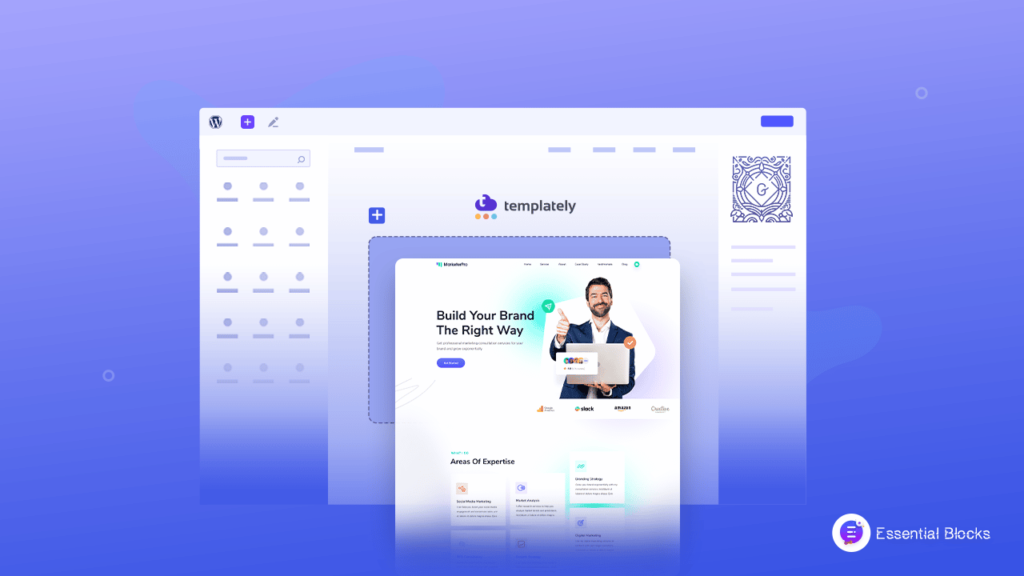 Ease Of Use For Non-Coders
The simplicity of usage is what makes WordPress Gutenberg so appealing. WordPress Gutenberg themes shine when it comes to usability. A robust WordPress Gutenberg theme ensures that complicated layouts may be achieved even without coding.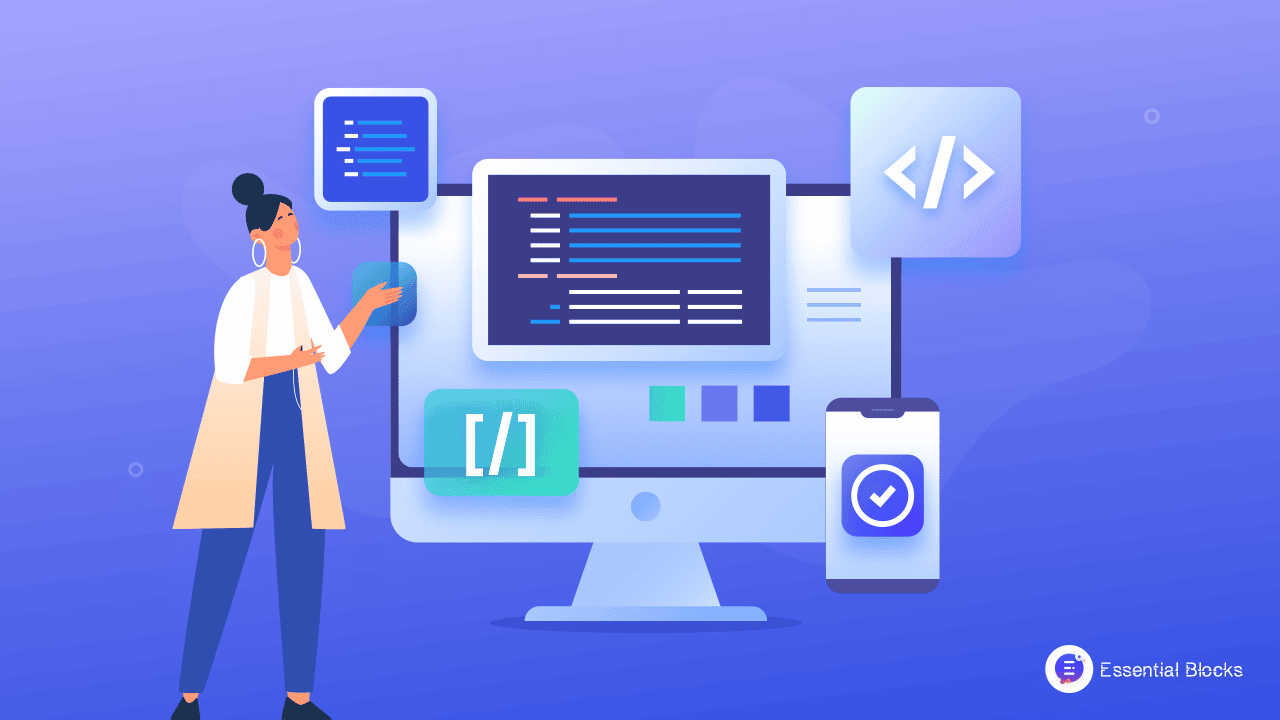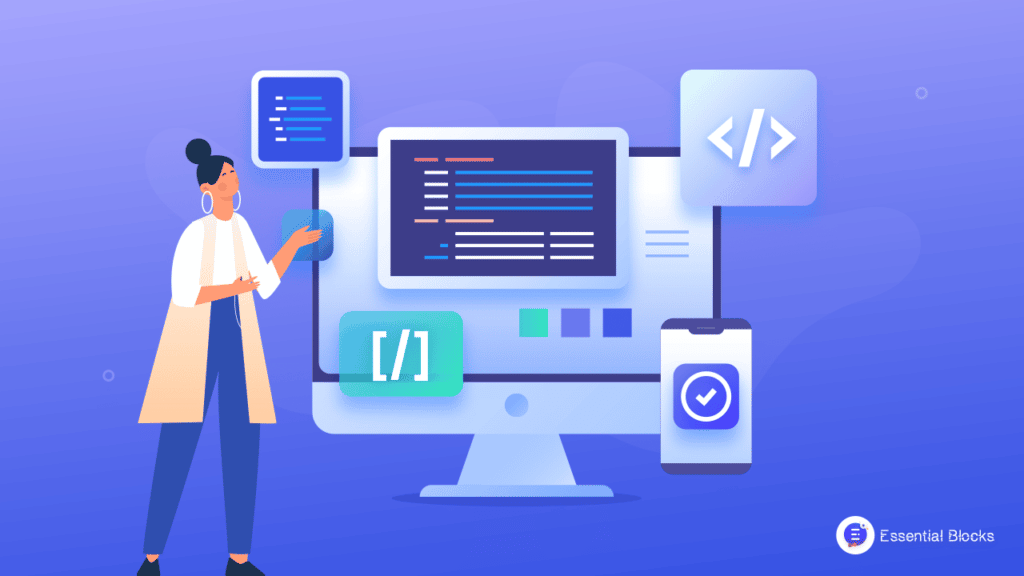 Endless Visual Editing
WordPress Gutenberg encourages visual editing. Medium-like editing is most effective when used with a WordPress Gutenberg theme. There are several reasons why selecting a Gutenberg-compatible theme streamlines your website-building process.
You can customize the layout, font, and many other features that were previously available with other themes. However, if you use a WordPress Gutenberg theme, you will see these choices appear in your theme.
Top Plugins For Gutenberg: Free Edition
To help you get started, we've selected our top picks for Gutenberg template plugins. While all of these options offer a selection of powerful features, we encourage you to read through each section carefully so you can select the one that best suits your needs
1. Essential Blocks For Gutenberg
Are you new to WordPress page builders or have you recently made the move to the default block editor Gutenberg? While it is fast gaining popularity due to its diverse set of blocks and functionality, you can always install more plugins, particularly to improve the block editor.
Essential Blocks for Gutenberg, the powerful free block plugin for the WordPress block editor, is here to assist! It includes a whole collection of unique blocks, various advanced features and facilities, and much more!
That begins with, Essential Blocks for Gutenberg is an incredible collection of over 40+ (and counting) advanced, ready blocks to address all areas of your web construction needs and fill your tidy Gutenberg canvas with creativity. You will discover blocks in five distinct categories, which are as follows:
🚀 Content Blocks: Easily create unique, engaging online articles and pages. Like
Accordion, Advanced Heading, Infobox, and much more. 
🚀 Creative Blocks: Make your site content and pages incredibly interactive for viewers with Creative Blocks. Notable mentions are Interactive Promo, Image Comparison & Progress Bar. 
🚀 Dynamic Blocks: Assist in making navigating easier and improving user experiences. You can explore Advanced Tab and Parallax Slider. 
🚀 Marketing Blocks: Boost campaigns, landing sites, call-to-actions, and more. Some of the best are Call To Action, Instagram Feed, and Social Icons
🚀 Form Builder Blocks: Easily add customizable contact forms to your websites with a single click. Available form blocks are Fluent Forms and WP Forms. 
So, Essential Blocks is arguably one of the best plugins for Gutenberg.
2. Otter Blocks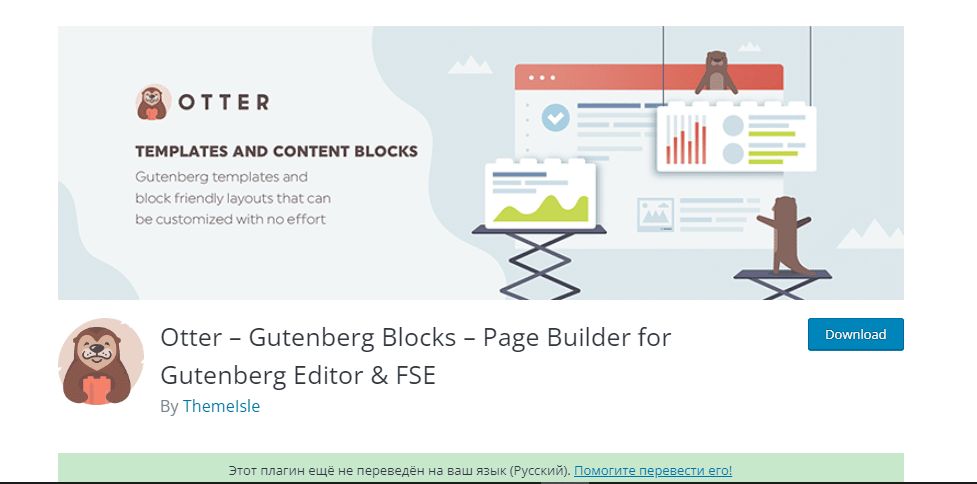 The Otter plugin comes in second. The developers understand the importance of balancing strength and usability, as you'll see after only a few minutes of using this application.
Otter provides access to a large Gutenberg template collection with over 50 designs, as well as expanded block capability. Otter is among one of the most downloaded plugins for Gutenberg in the ecosystem.
3. Stackable – Page Builder Gutenberg Blocks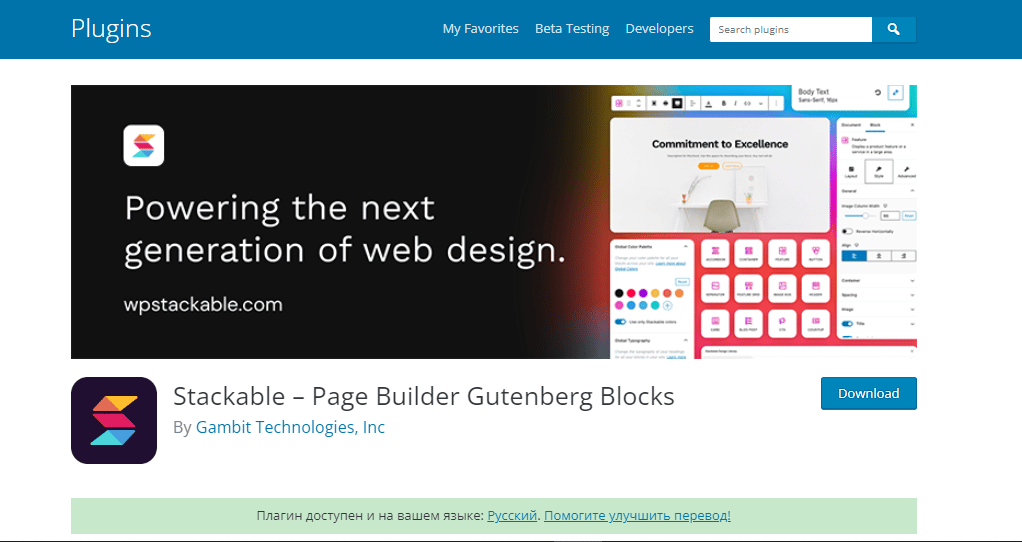 Stackable is one of the coolest Gutenberg block plugins. It is a lightweight block plugin that assists you in creating excellent websites. You can use any of the 35 new blocks on your website without having to write any code!
Headings, advanced posts, blogs, prices, feature grids, number blocks, and many more are among the blocks available.
Furthermore, Stackable includes 38 UI kits and 482 block designs that you can easily integrate into your website with a single click.
4. Twentig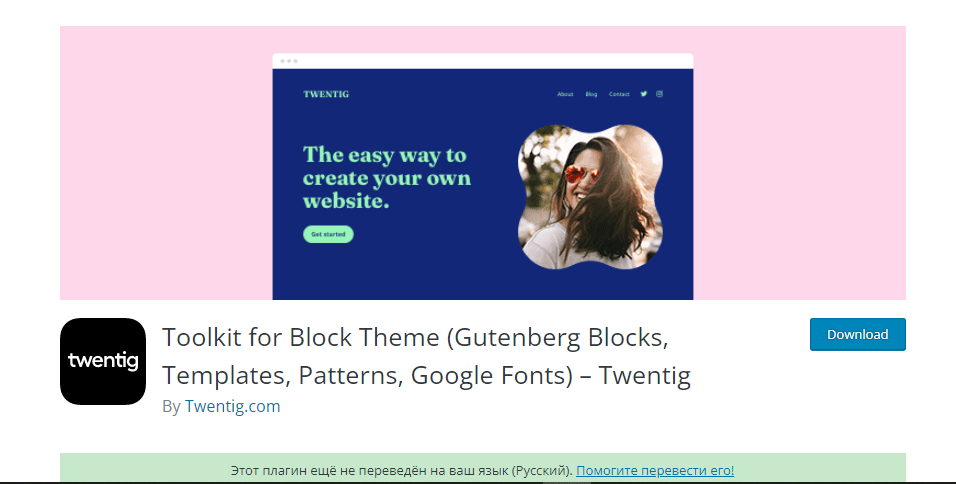 Twentig focuses mostly on two default WordPress themes:
Twenty Twenty
Twenty Twenty-One
Twentig, on the other hand, allows you to personalize almost anything, from a bare-bones foundation to a fully-built startup website. If you're new to WordPress, you might want to choose Twentig because it includes Gutenberg templates for the fundamental default themes. If you're still learning the ropes, a simple layout with a recognizable theme could be ideal. This is one of the most powerful plugins for Gutenberg which never slows down your site.
5. Genesis Blocks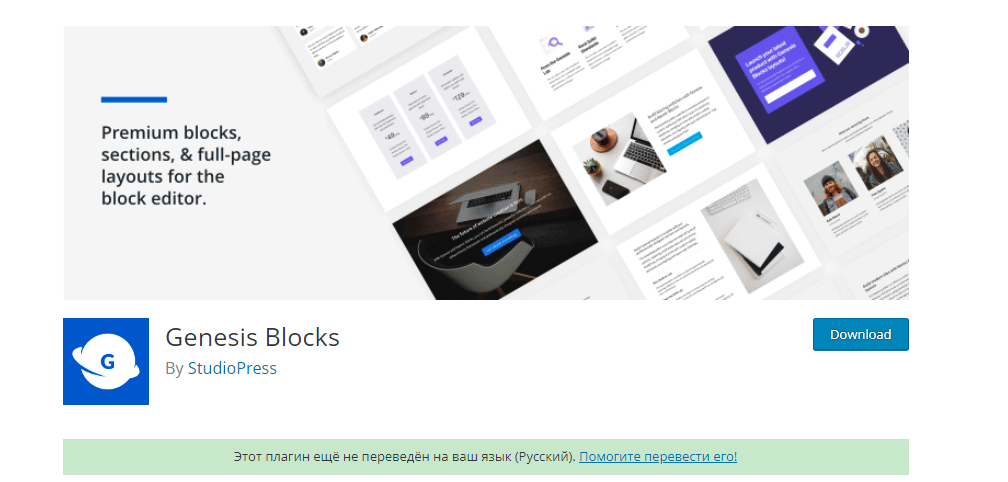 Genesis Blocks is a set of page construction blocks for the Gutenberg block editor. Creating pages using the block editor and Genesis Blocks provides you greater power, allowing you to swiftly develop and publish any type of site you desire!
Installing the Genesis Blocks plugin offers a selection of gorgeous, site-building blocks to assist you in customizing page layouts, increasing engagement, and achieving results for your business. The Section & Layout block in Genesis Blocks includes everything from adjustable buttons to beautifully crafted page sections and full-page layout designs. Genesis Block is often regarded as one of the fastest plugins for Gutenberg block editor.
Pick Your Best Plugins For Gutenberg & Create Beautiful Web Pages
Gutenberg templates can significantly increase the functionality of your site. Fortunately, you can add these themes to your site and alter them to your liking using a variety of plugins. By analyzing the many features provided by these powerful tools, you will be able to select the one that best meets your requirements.
So here we have ended our extensive list of the best plugins for Gutenberg templates. Subscribe to our blog page for more Gutenberg tutorials and join our Facebook Community for more updates.