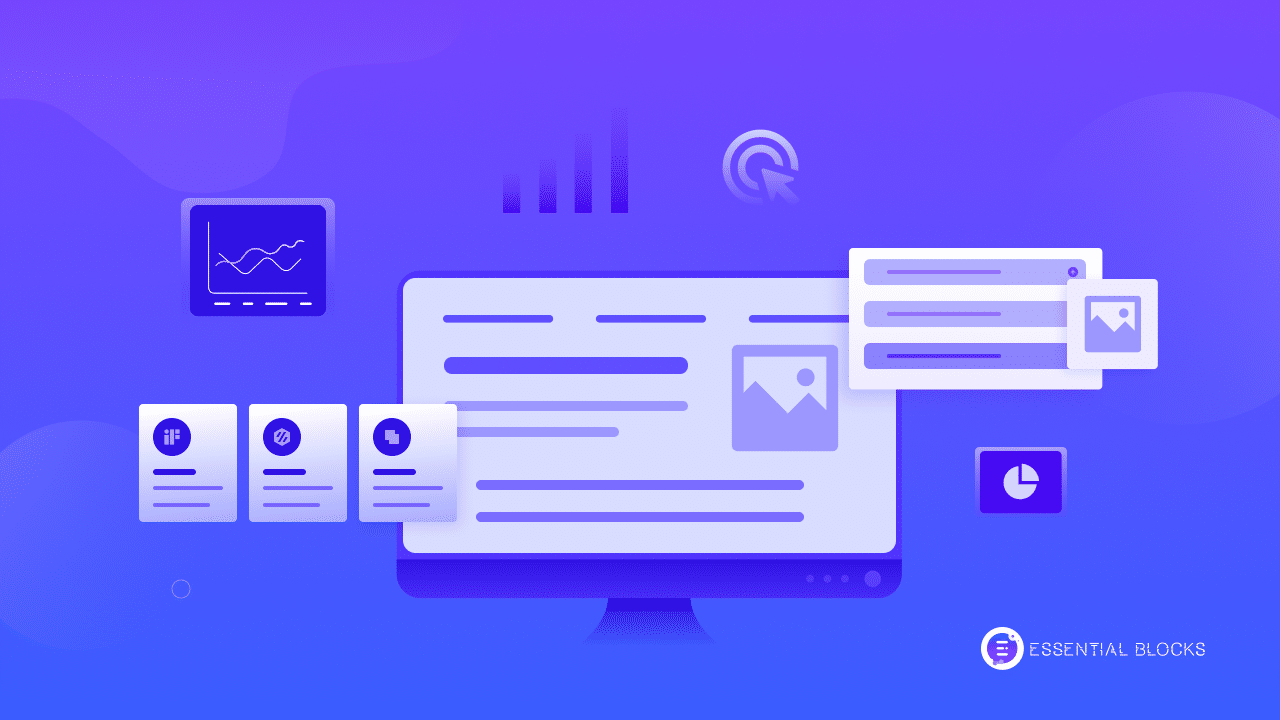 15+ Examples Of Interactive Websites – You Will Be Amazed
With the advancement of website design over the years, interactive websites have become the talk of the town in 2023. In particular, interactive websites successfully engage visitors, and bring traffic and conversions, thanks to their user-centric design. In this listicle, we'll walk you through 15+ interactive websites that are in trend now. Once you go through all the listed websites, you'll get a clear idea and inspiration to make your version of an interactive website.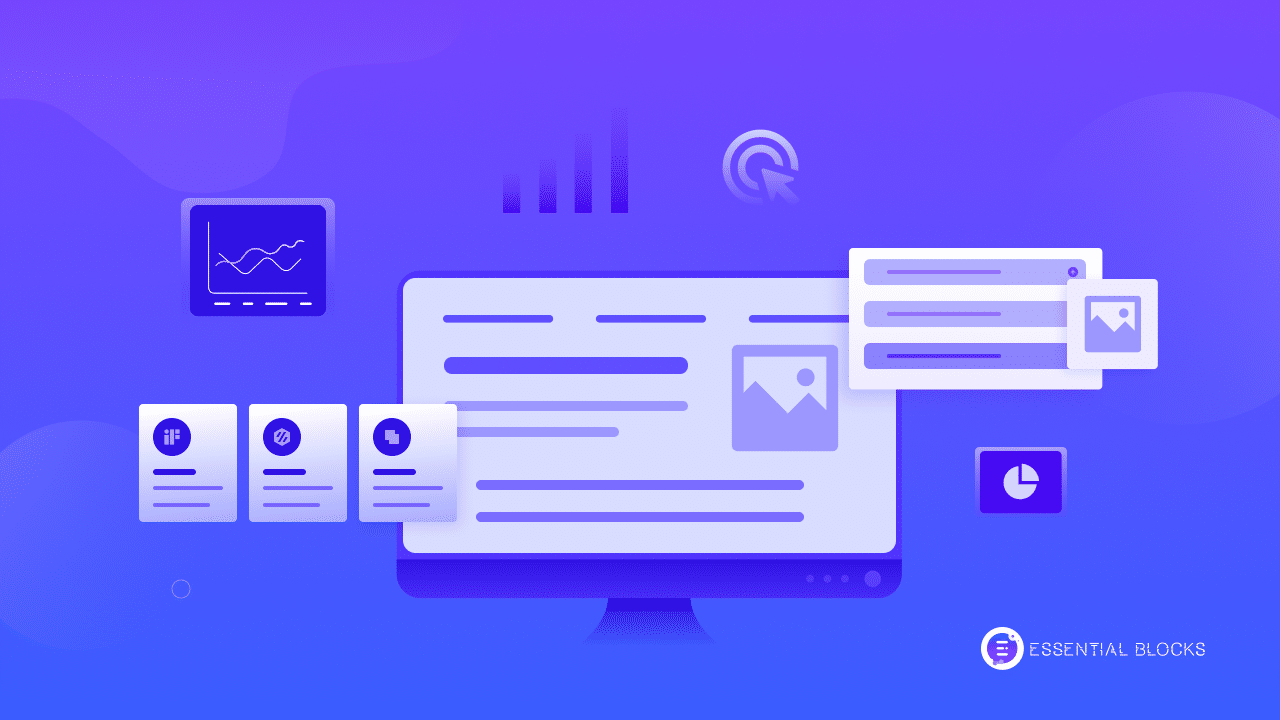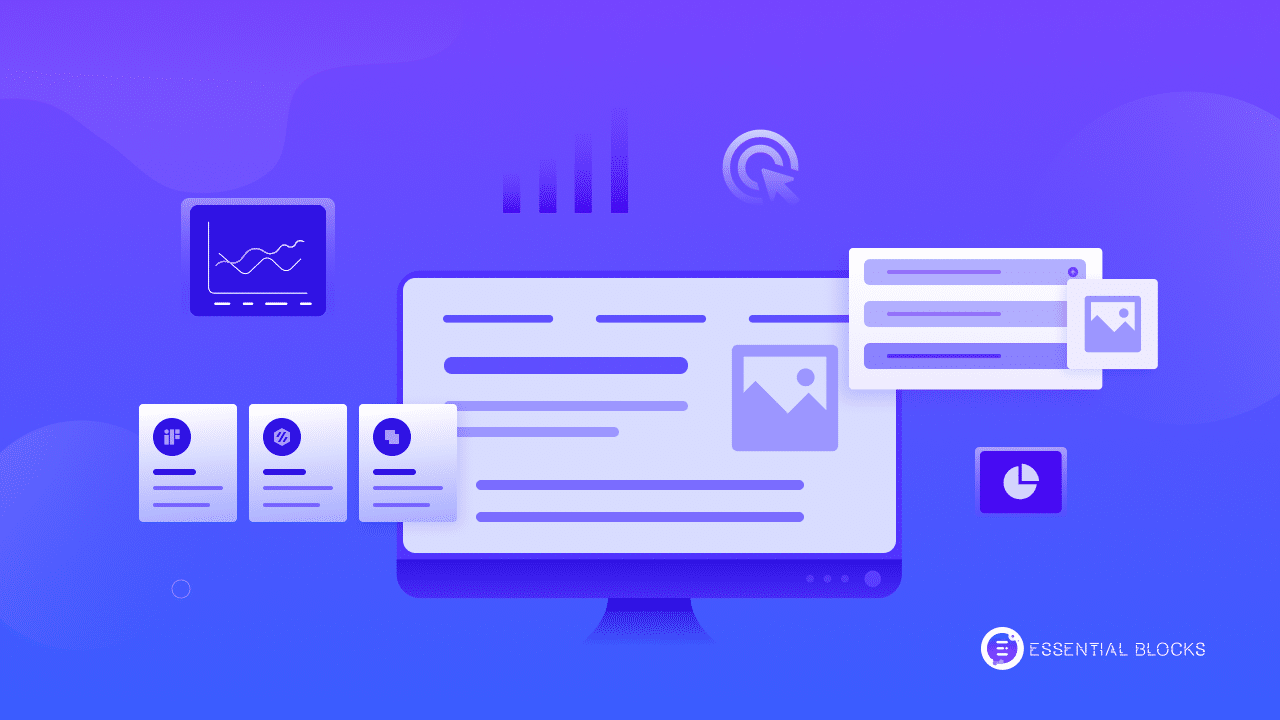 💡 Why Is It Important For Websites To Be Interactive In 2023?
To stay ahead in the competition, interactive websites are more important in 2023 than ever before. There could be tons of reasons behind this; here are some of the most important ones among many:
🙌 Better Engagement Rates
Interactive websites play an important role in allowing users to engage with the web content in a more meaningful way. They can interact with the website by clicking on buttons, filling out forms, or navigating through different sections. This helps to keep to hold users' attention for longer periods, which can lead to higher retention rates and more repeat visits.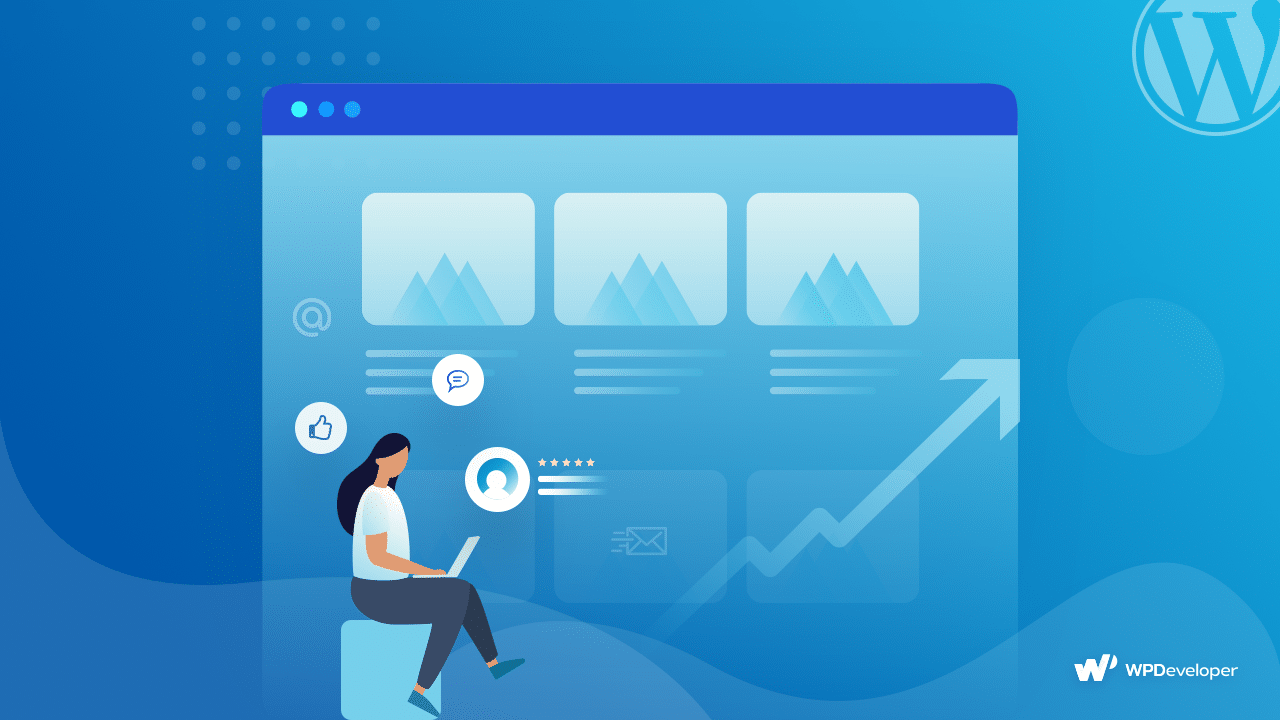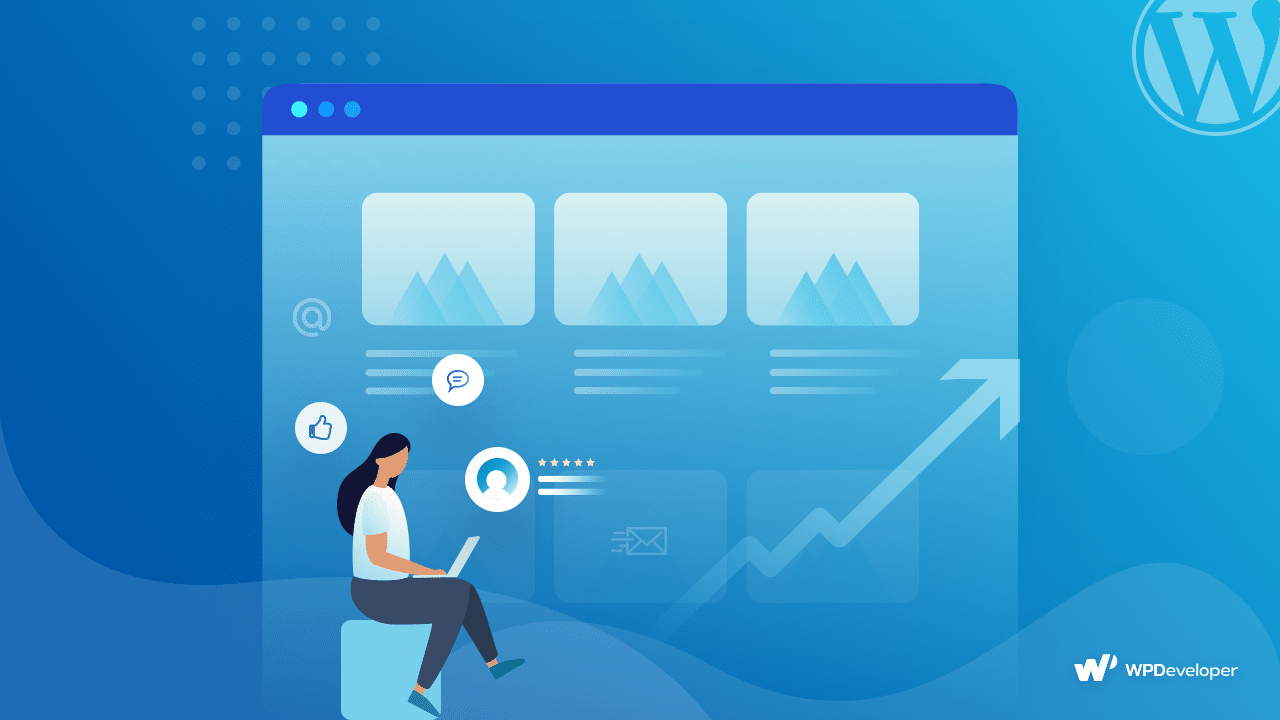 🌟 Improved User Experience
Interactive websites provide a more enjoyable user experience. They are more visually appealing and offer a greater degree of interactivity, which makes the experience more immersive and enjoyable for the user. This can lead to higher customer satisfaction rates and increased loyalty in the long run.
📈 Higher Conversion Rates
To convert visitors into customers, engaging websites are like gospel. The websites use interactive elements such as quizzes, polls, and surveys to gather information about the user's preferences and needs. This information can be used to personalize the user's experience and provide them with more relevant content, which can lead to higher conversion rates.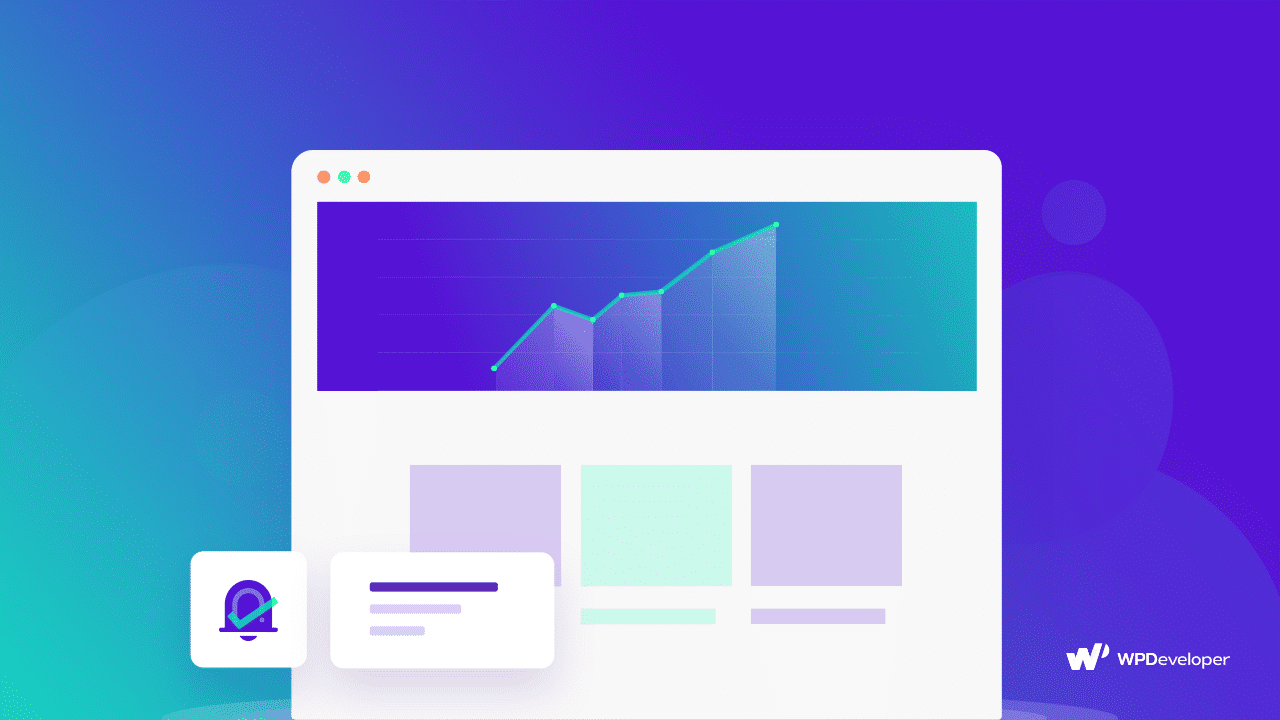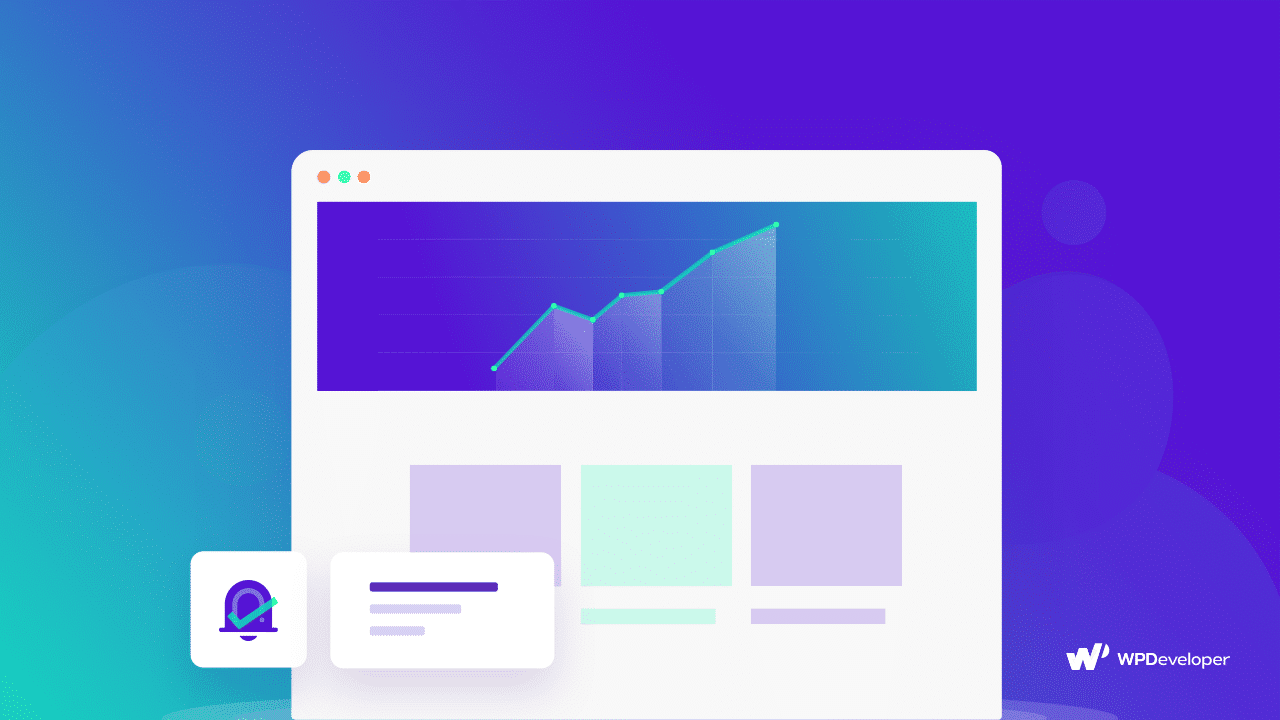 📊 Better Data Collection
As engagement and conversion rates increase, website developers can analyze the changes and determine valuable data about users' behavior and preferences. These collected data can be later used to improve the website's design and content further, as well as to inform marketing and sales strategies.
⚔️ Increased Competitiveness & Growth
As more and more businesses shift their focus to digital channels, having an interactive website is becoming increasingly important for staying competitive. Websites that are more interactive help businesses differentiate themselves from their competitors and provide a more engaging and memorable user experience.
Overall, interactive websites are essential in 2023 for businesses that want to stay ahead of the curve and provide their users with the best possible experience.
📋 A List Of 15+ Interactive Websites You Should Look At
As we've already mentioned, interactive websites have become increasingly popular in this digital age. And the reason is, they offer an engaging and enjoyable experience for users. If you're looking for some inspiration or simply want to explore the possibilities of interactive websites, there are many great examples out there.
That being said, our experts have picked 15+ interactive website examples for you with their pros and cons. Without any further ado, let's dive in.
#1 Gucci Off The Grid
The Gucci Off The Grid website is an online platform that showcases the sustainable collection of products launched by Gucci in 2020. The website is designed to be engaging and interactive, with a range of features that allow users to explore the collection and learn more about its sustainability credentials. Moreover, the website also has added sound that helps to make user interactions more enjoyable and memorable.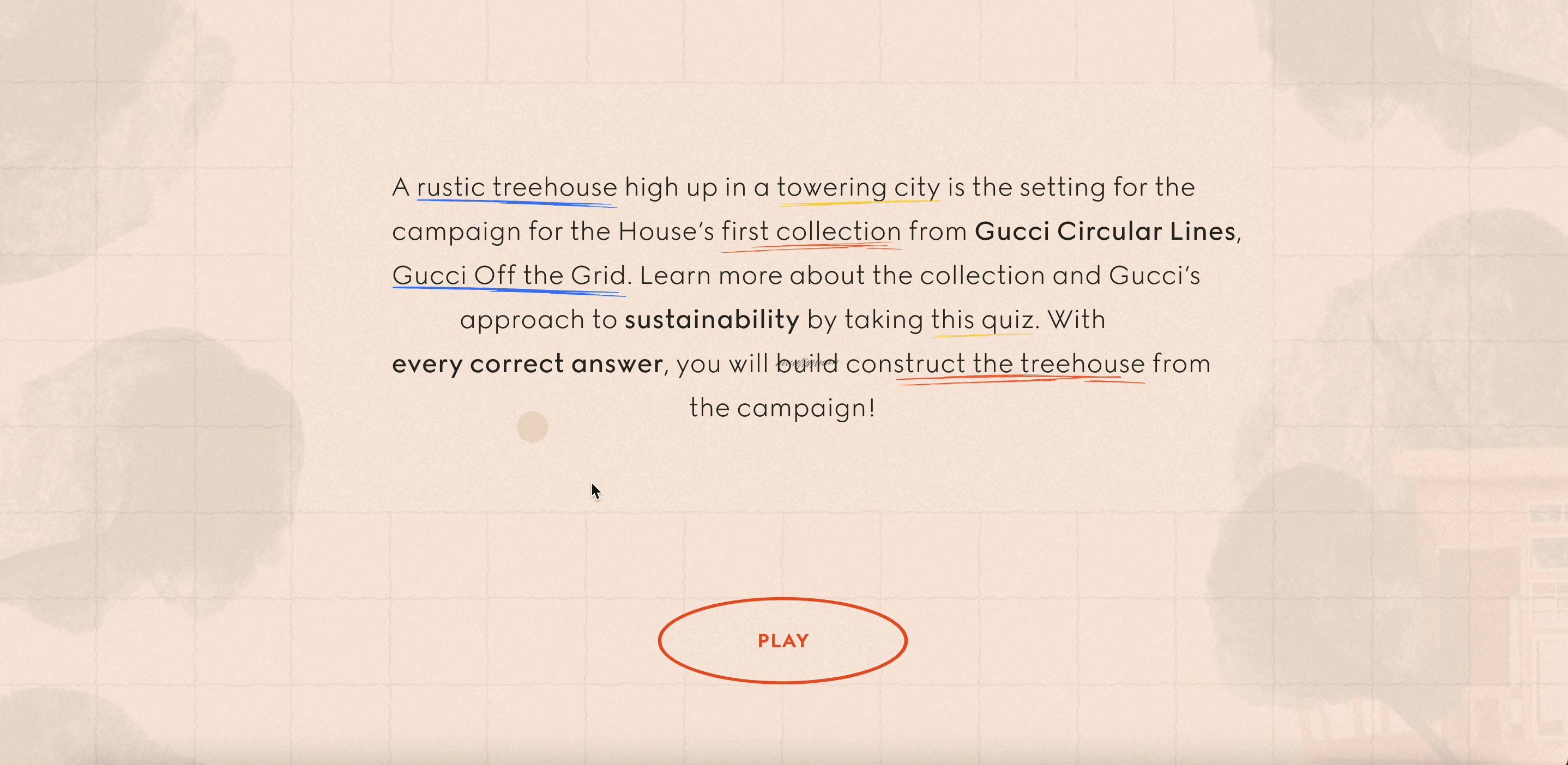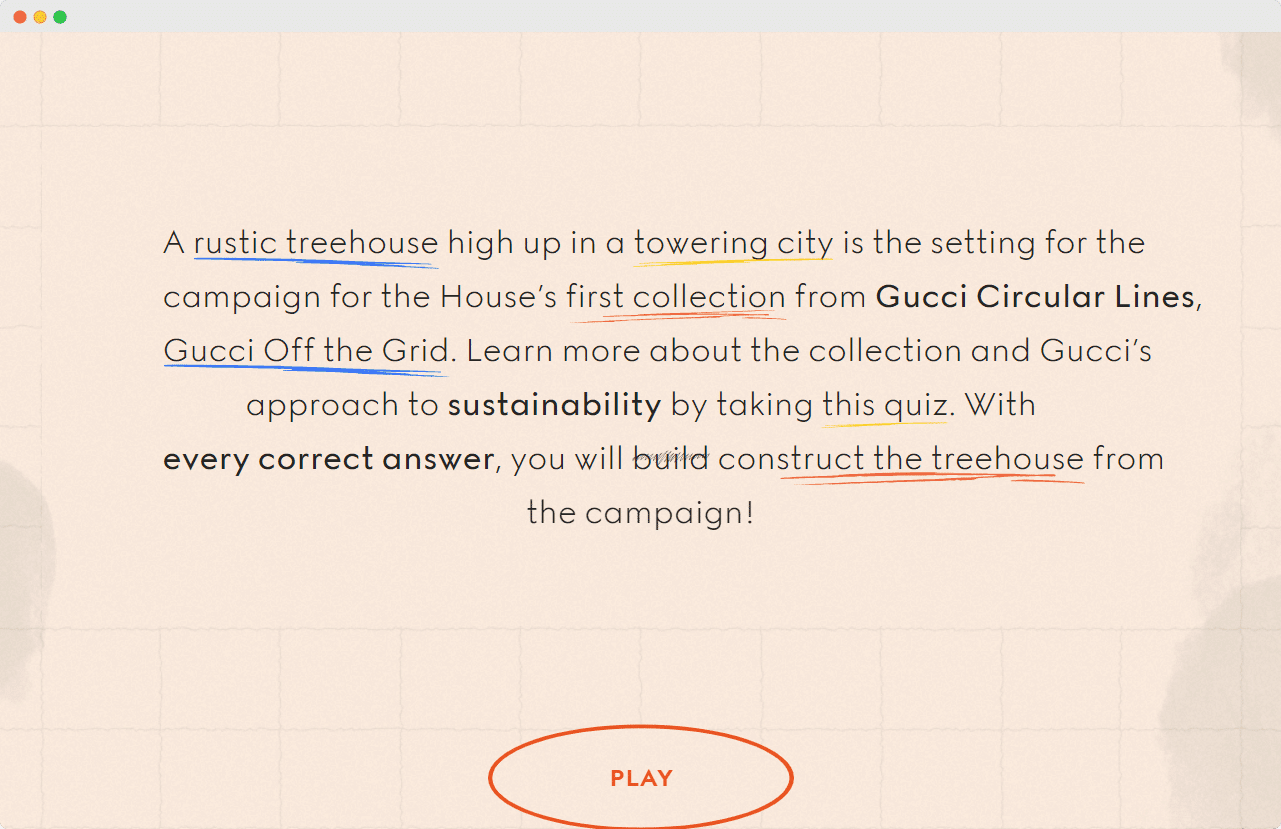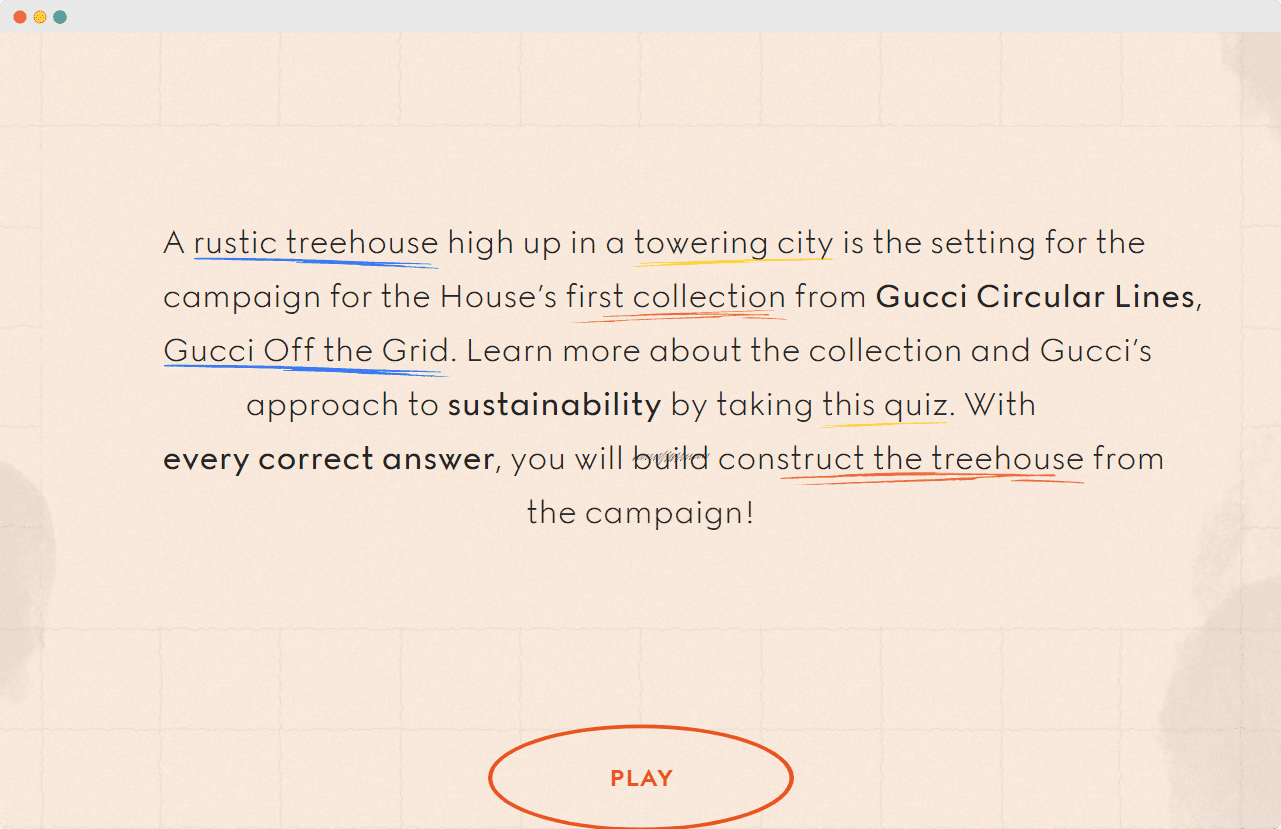 The website also includes a "Materials" section that provides detailed information about the sustainable materials used in the collection, such as ECONYL and organic cotton. Additionally, the website features a "Sustainability" section that explains Gucci's commitment to sustainability and its efforts to reduce its environmental impact.
#2 Pierre Herme Nicolas Buffe
With its stunning visuals and engaging user interface, the Pierre Herme Nicolas Buffe website offers a truly immersive storytelling experience. Users are transported to a magical world of two kingdoms, the Moon and the Sun, and can explore this enchanting tale with ease through simple drag-and-drop navigation.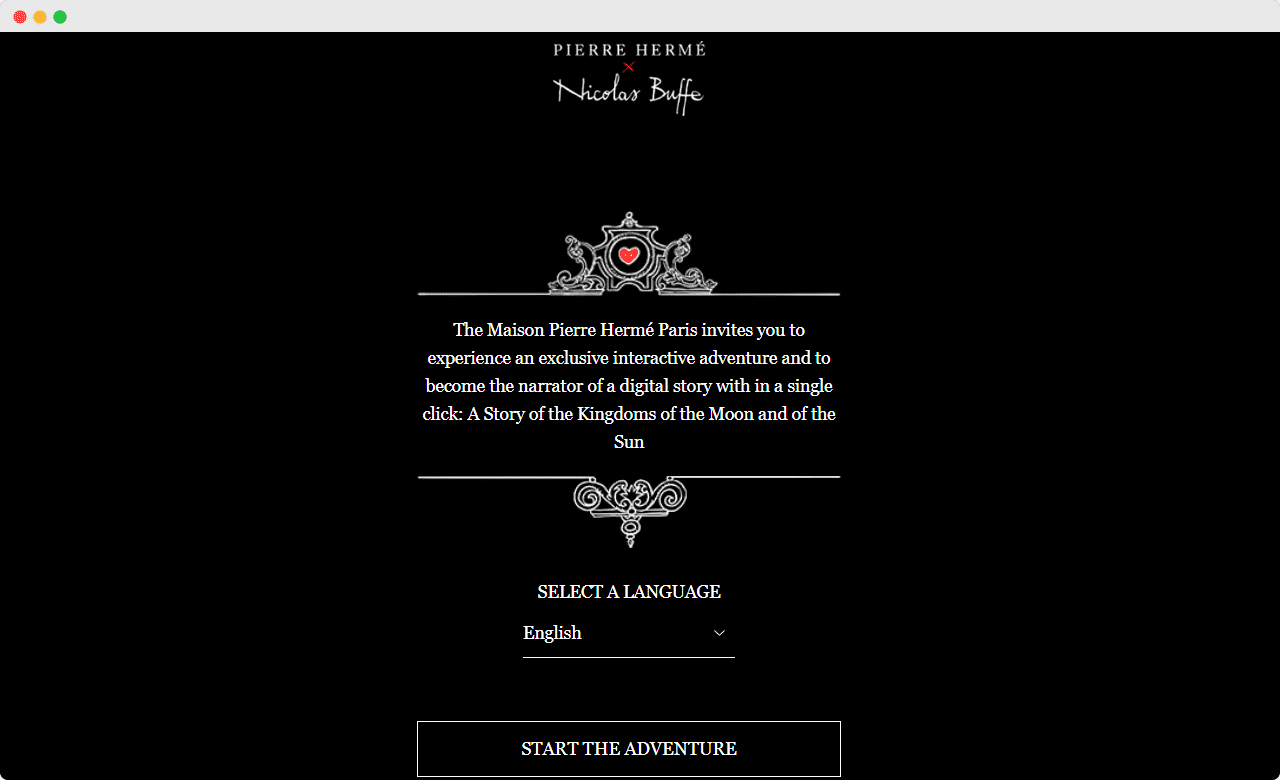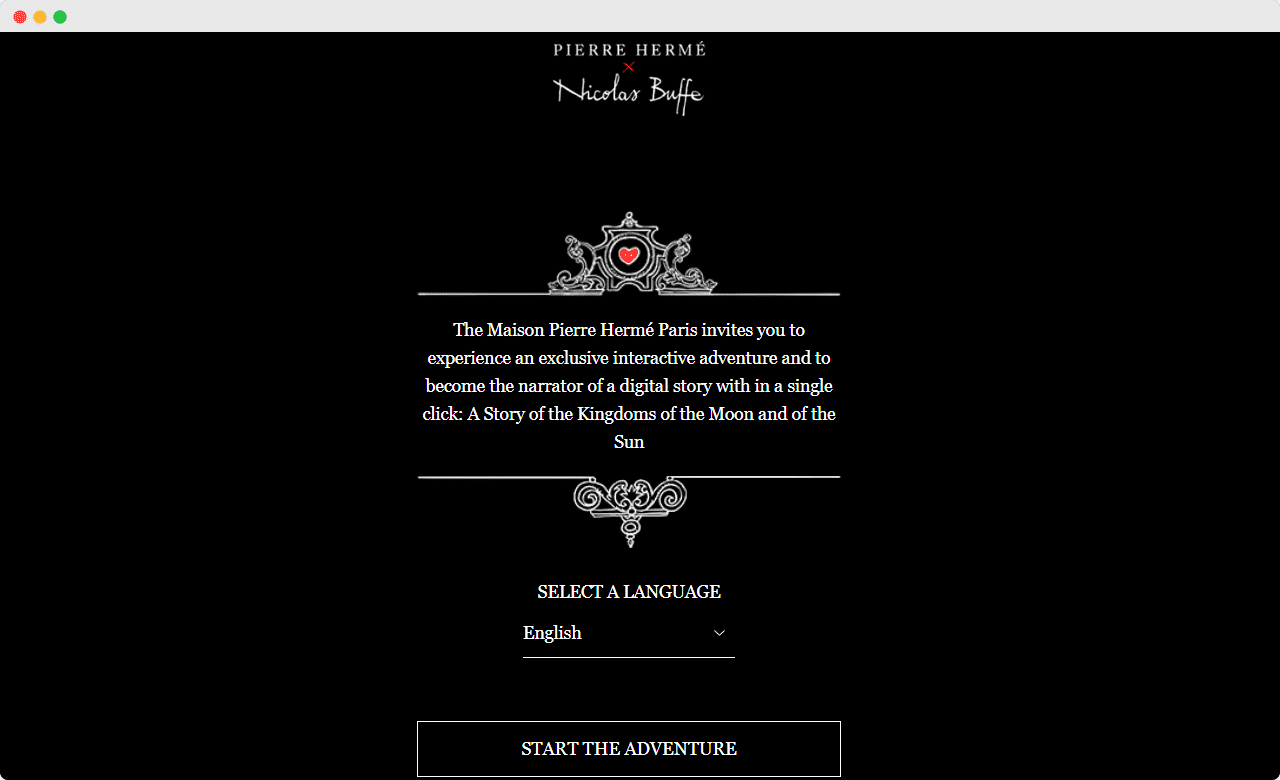 The website's intricate scenes, vibrant animations, and captivating illustrations are sure to leave visitors spellbound as they embark on a fantastical adventure. Additionally, the perfect micro-interactions add an extra layer of interactivity and enjoyment to the storytelling experience.
Overall, this interactive website offers a refreshing take on traditional storytelling and provides a unique and exciting experience for users of all ages.
#3 i-Spy
The i-Spy is an online gaming interactive website designed for children and adults to engage with and learn about the world around them. The game encourages players to explore and observe their surroundings, using clues and challenges to help them identify objects and learn about different topics.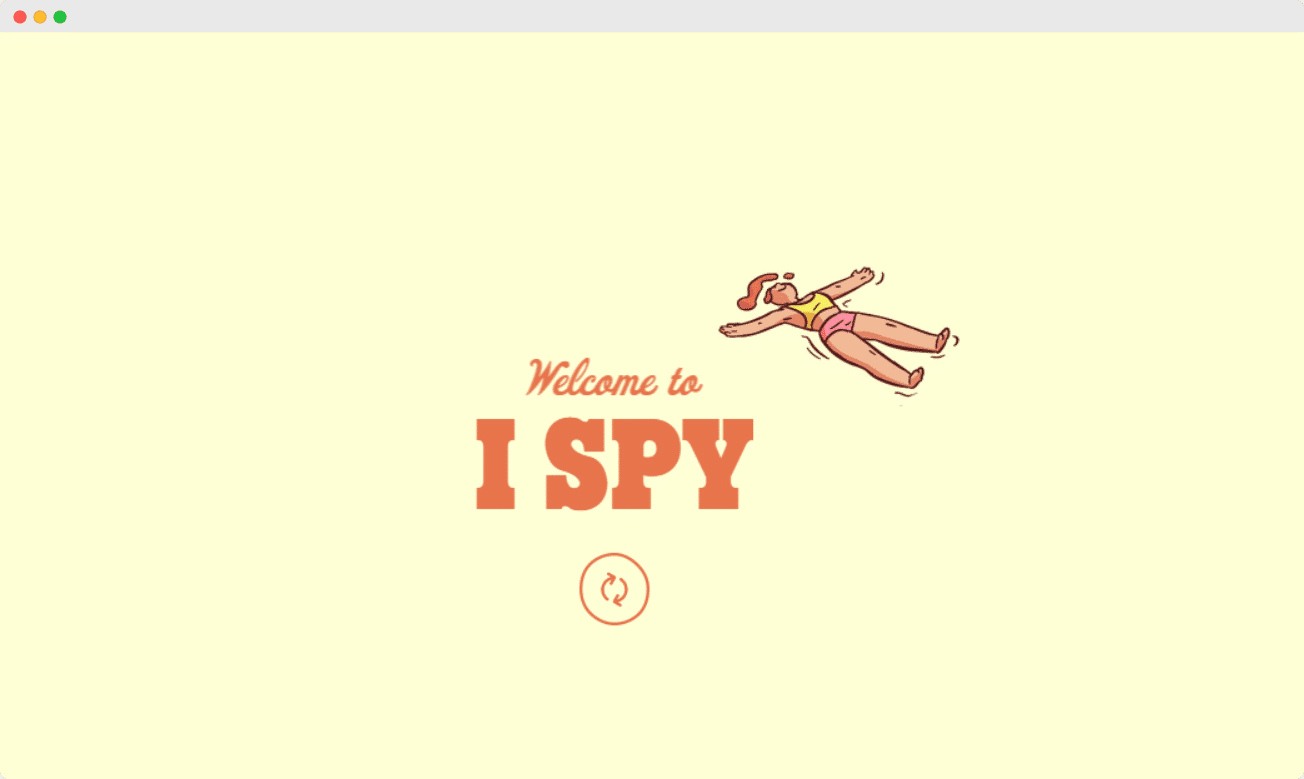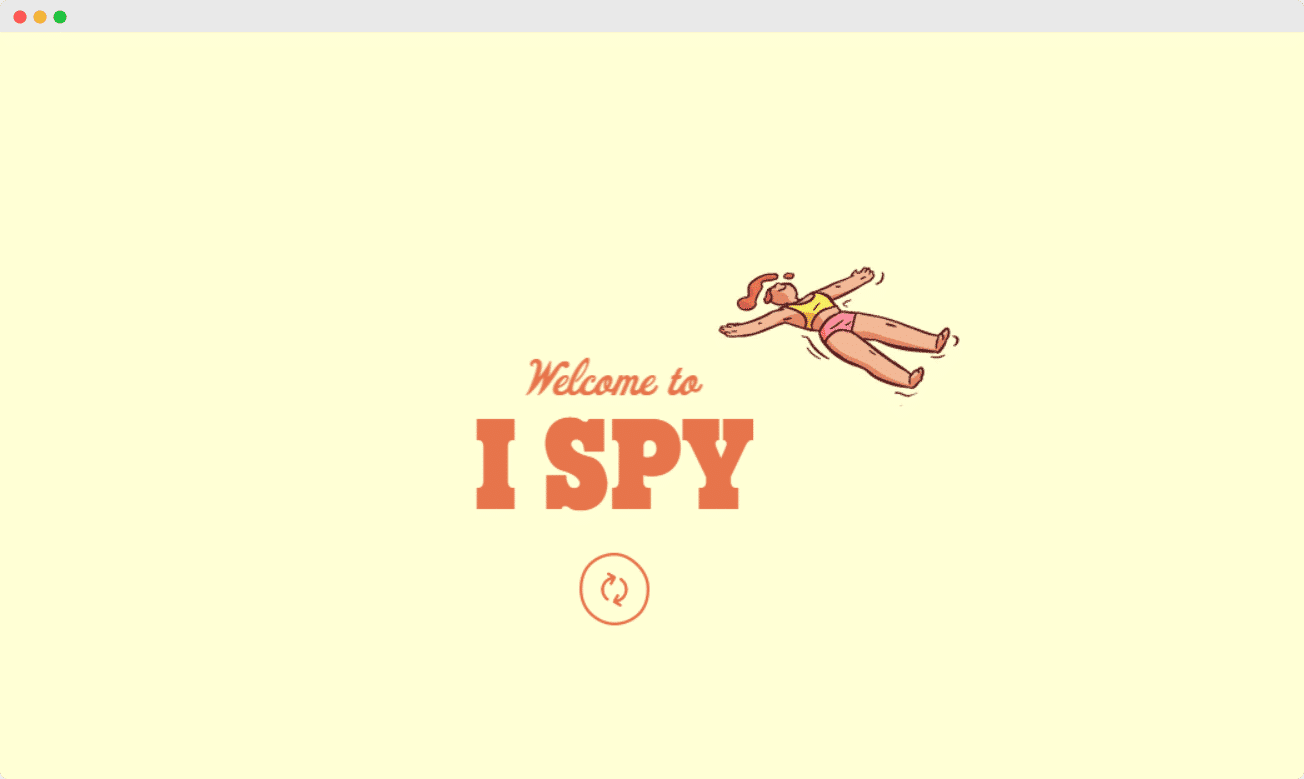 The website features a range of challenges and activities, such as scavenger hunts, quizzes, and puzzles. Users can select from various categories, such as animals, nature, and landmarks, to focus on specific topics and learn more about them.
#4 Eamonn Day Lavelle
Eamonn Day Lavelle's portfolio website is a prime example of how simple and elegant design can be used to create an effective and engaging user experience. With its minimalistic design and intuitive navigation, the website offers a seamless experience for visitors. By clicking on "View Projects," users are taken directly to a list of Lavelle's projects, where they can click on any individual project to explore it in more detail on a dedicated landing page.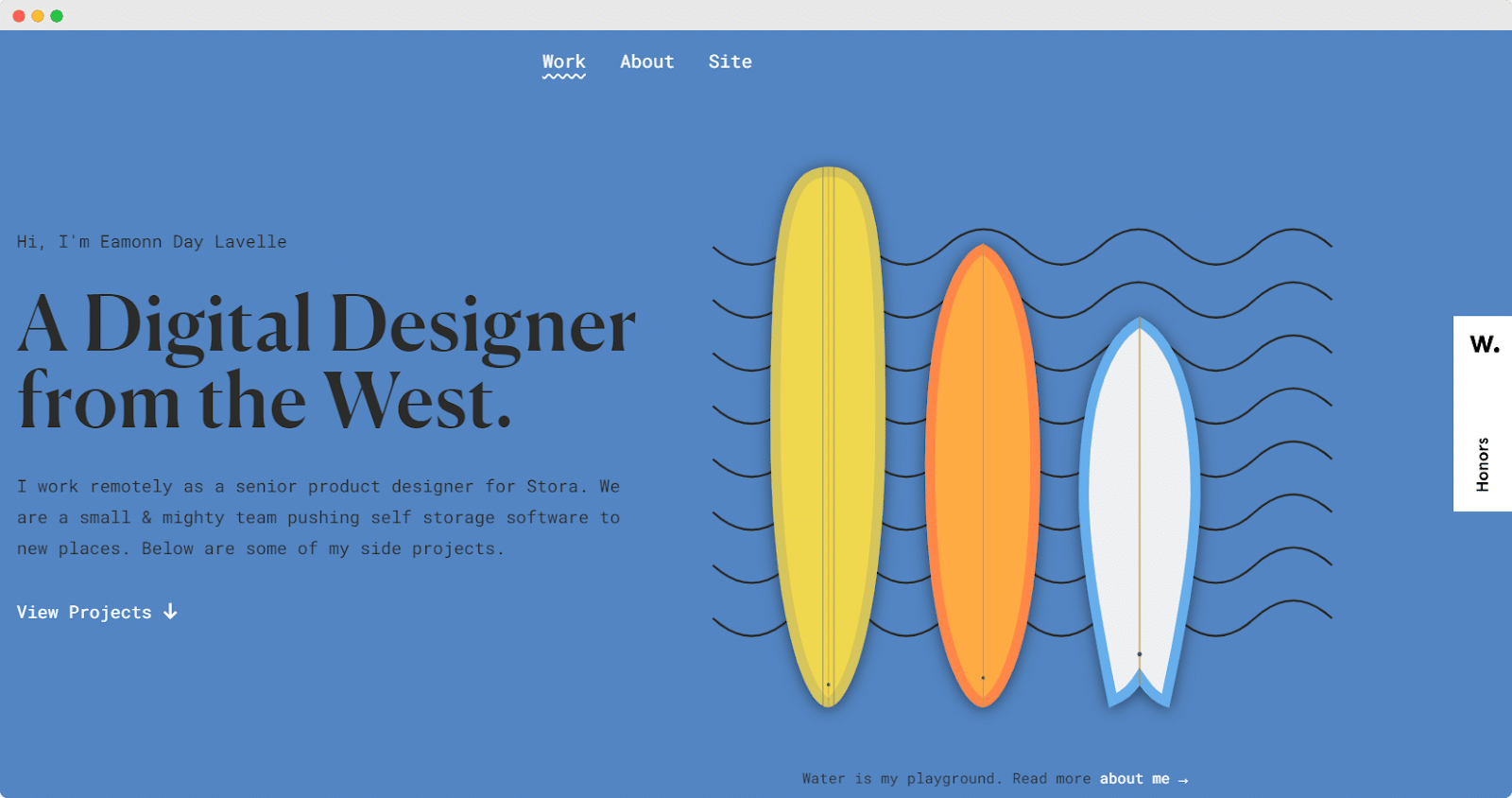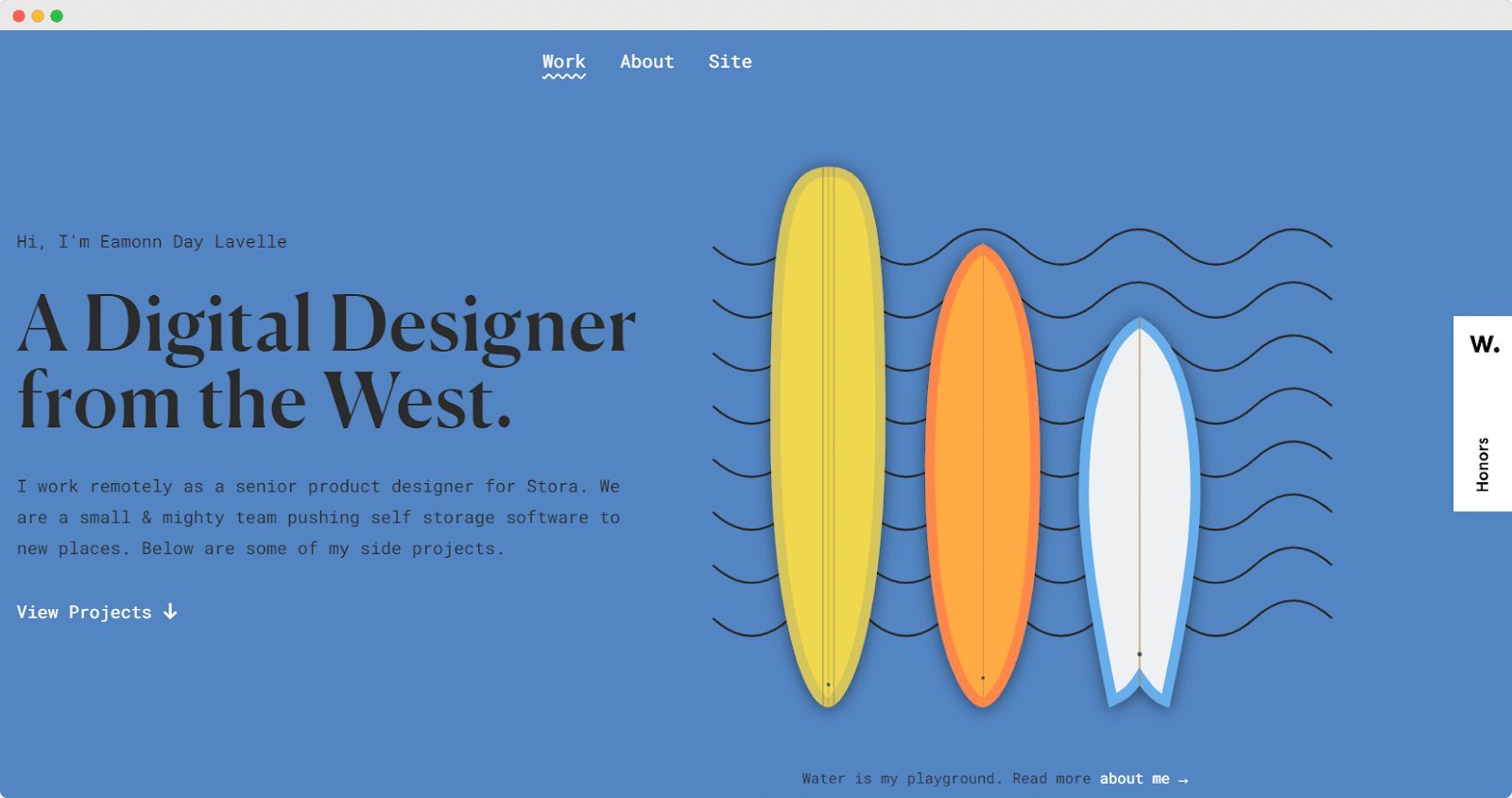 The landing pages are designed with a fade-in transition effect, creating a visually engaging loading process that enhances the overall user experience. Perhaps the most impressive feature of this website is its optimized performance. Coded with HTML5 and CSS3 and weighing less than 8MB, the site loads incredibly fast, proving that interactive design and website performance don't have to be tradeoffs.
#5 BrandStudio
BrandStudio is an interactive website that offers a range of creative and innovative solutions for brands and businesses. The website provides a platform for companies to connect with audiences and develop engaging and immersive content that can help to build brand awareness and loyalty.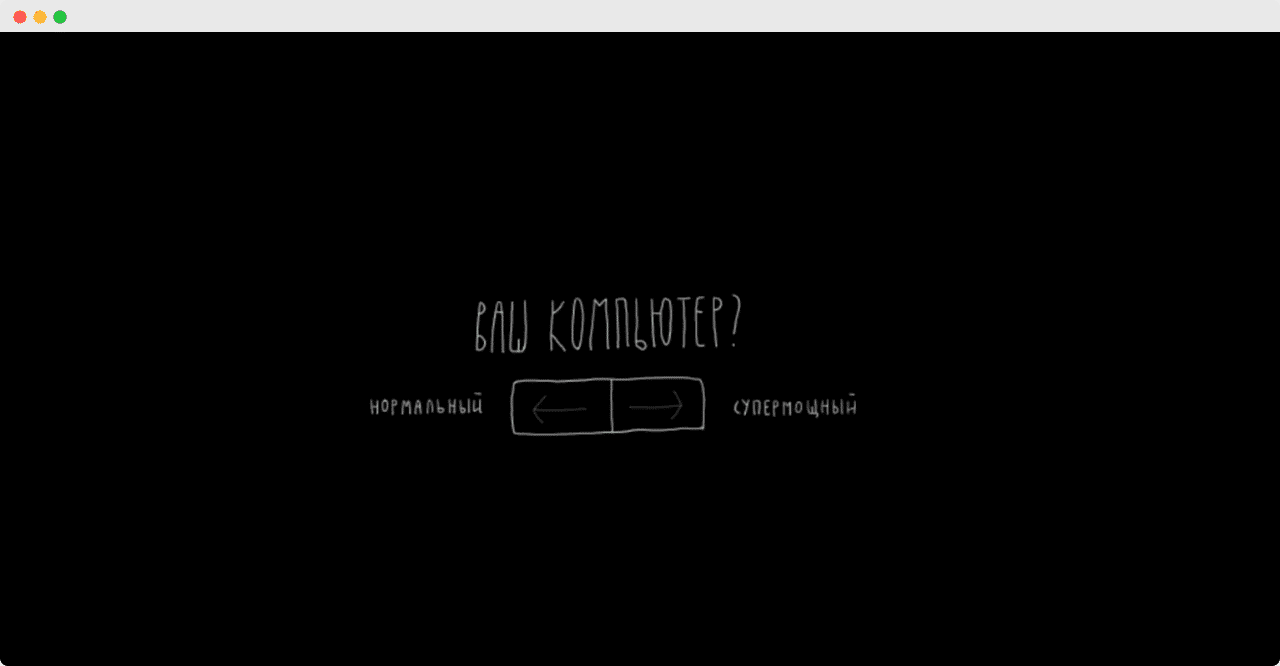 One of the key features of the BrandStudio website is its focus on interactivity. The site offers a range of tools and resources that allow companies to create interactive content, such as quizzes, games, and surveys, that can engage audiences and encourage them to interact with the brand.
#6 Nomadic Tribe
Nomadic Tribe is an interactive website that offers an immersive and engaging experience for users to explore the cultures and lifestyles of nomadic communities around the world. The website features a range of multimedia content, including photos, videos, and interviews, that allow users to learn about different aspects of nomadic life, such as food, music, and art.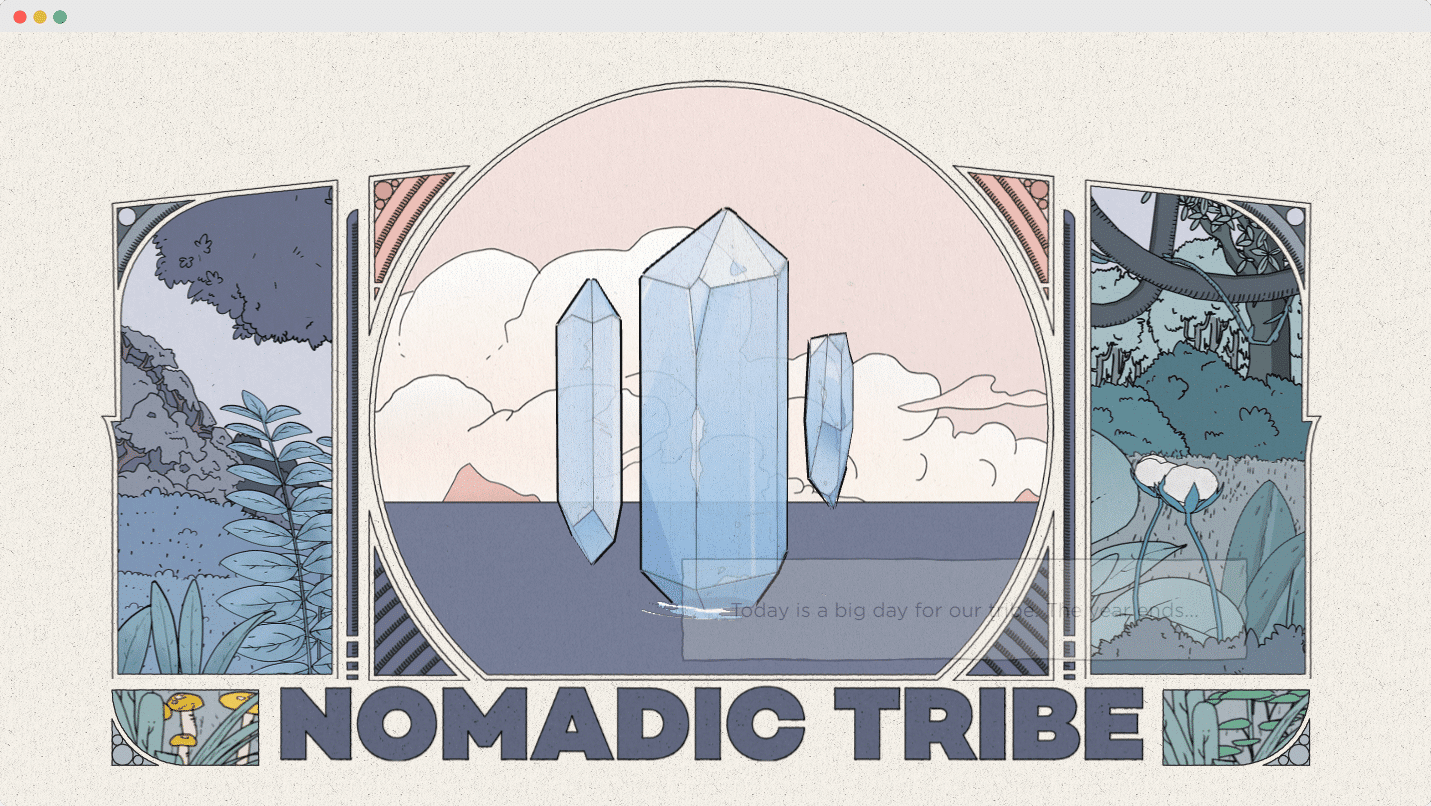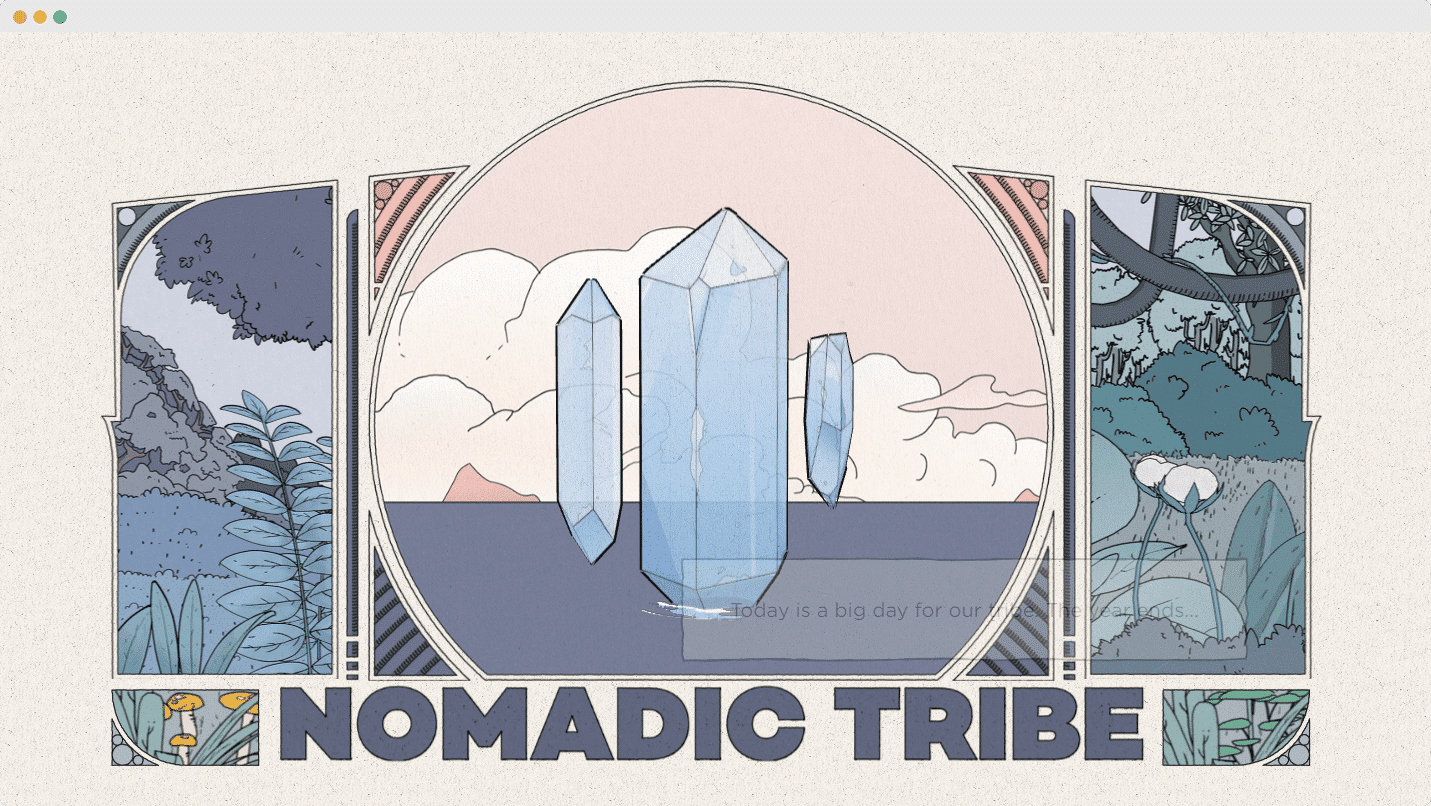 One of the key features of the Nomadic Tribe website is its interactive 3D environment. Users can navigate through a virtual world that features different nomadic cultures and landscapes, such as the Mongolian steppe and the Sahara desert. Along the way, they can interact with different characters and objects, learning about different aspects of nomadic life as they explore.
#7 The Cool Club
The Cool Club is an interactive website that offers a range of tantalizing micro-interactions, making it a truly engaging and entertaining experience. Upon landing on the Home page, users can click on the card box to try out a new card game, providing a personal touch to the website's interactivity. Additionally, hovering over the card boxes at the bottom of the screen reveals different themed playing cards, offering a sense of variety and fun.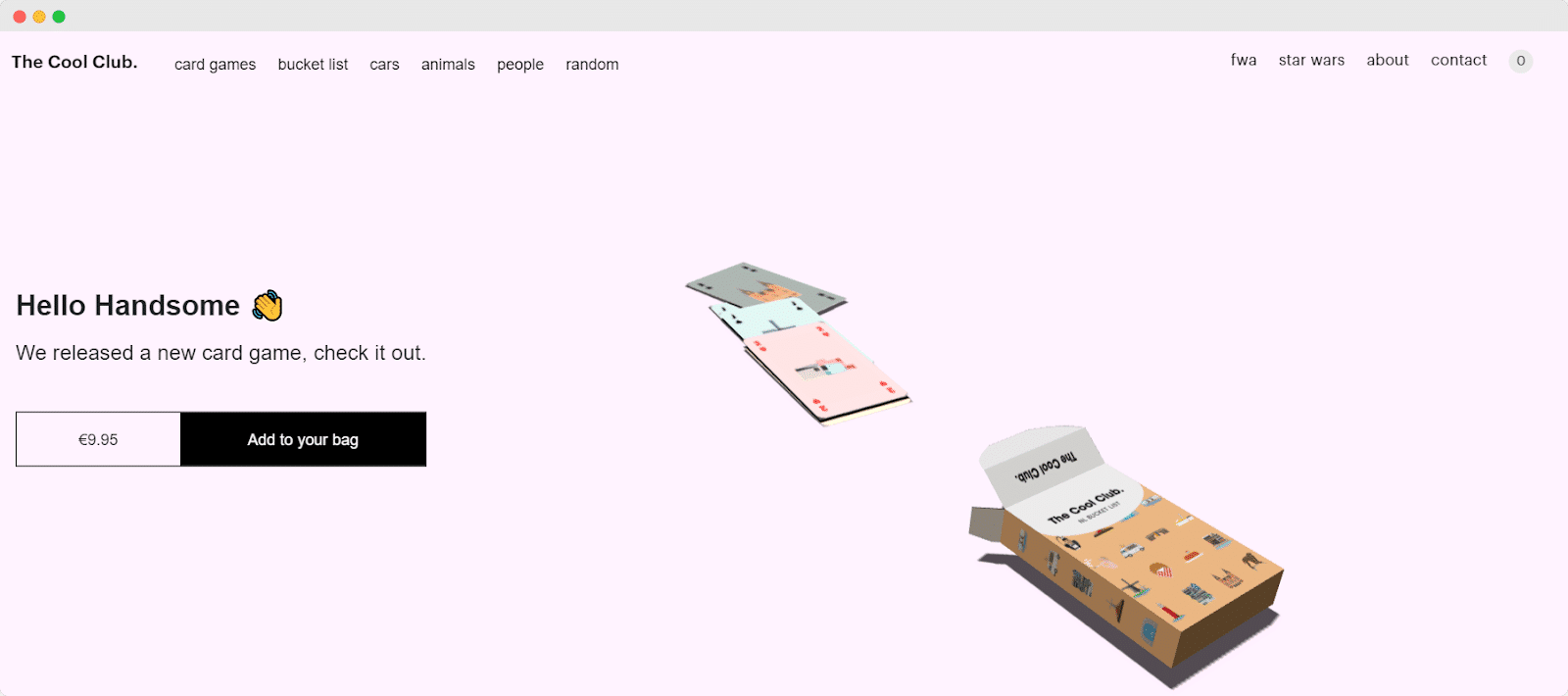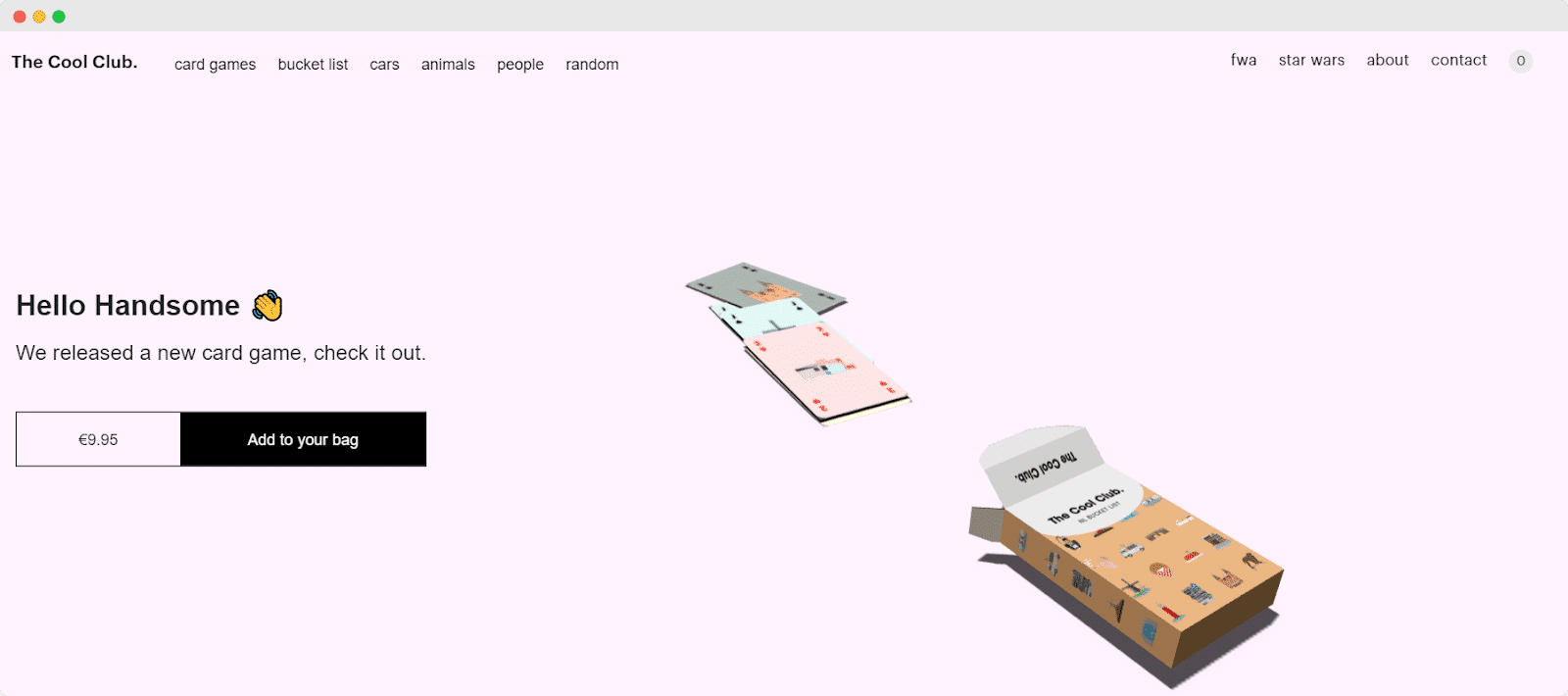 One of the most striking features of The Cool Club is its impressive range of hover effects, providing users with a sense of delight and surprise. These effects, along with the many cute dancing animal animations throughout the site, create a visually pleasing experience that is difficult to resist.
#8 Cyclemon
Cyclemon is an interactive illustrated website that offers users a unique and engaging experience. Created by two French designers, the website allows users to cycle through different bike models, each paired with a distinct identity, such as traveler, weirdo, hipster, and swagger, among others. Users can stop scrolling whenever they see a description or model that suits them, providing a sense of personalization to the experience.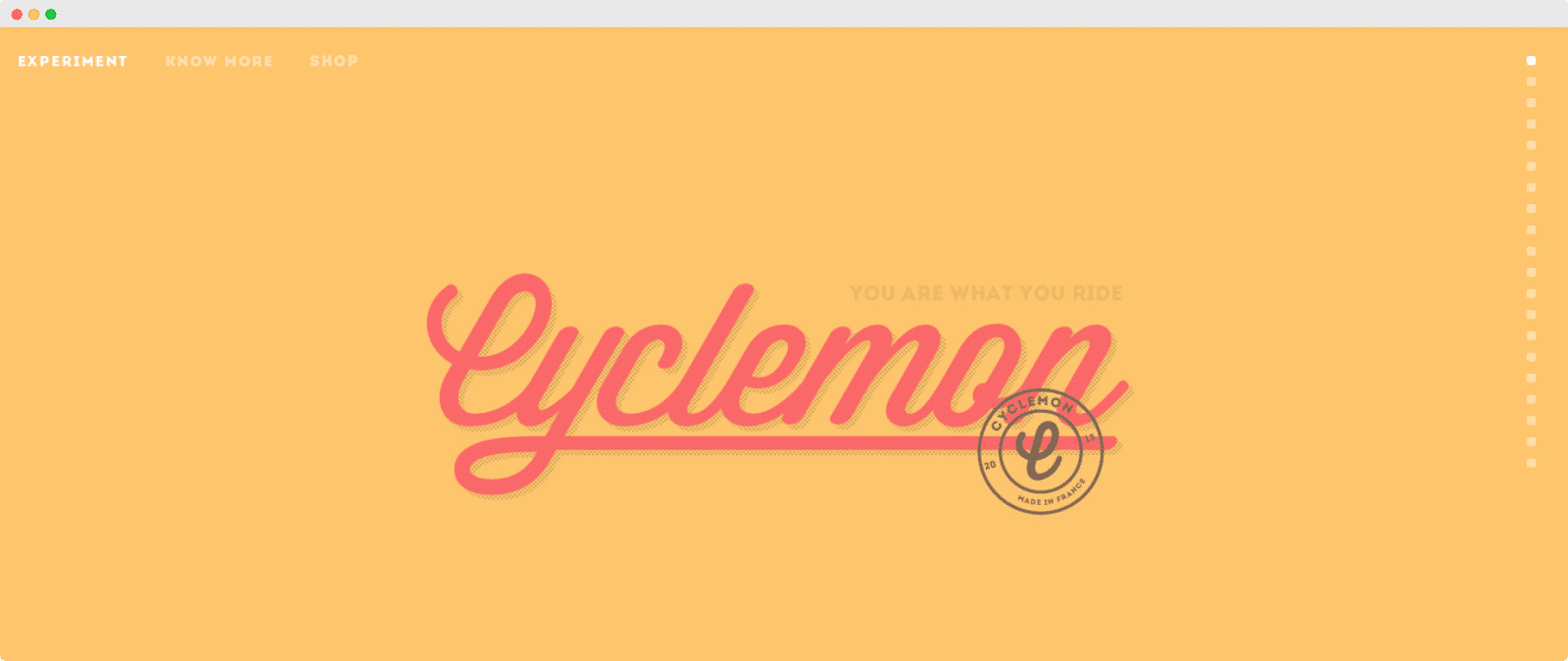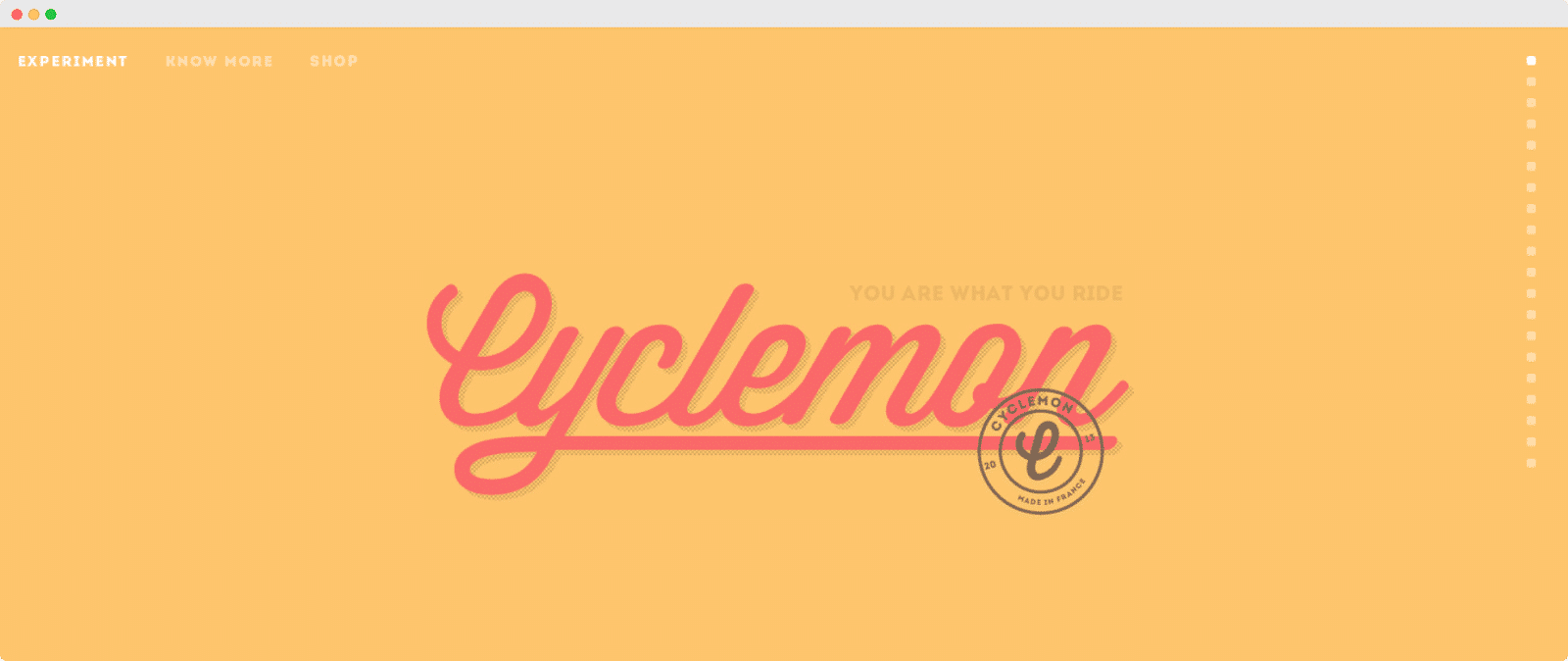 The most exciting feature of Cyclemon is its use of parallax scrolling, which creates the illusion of traveling through different places in the background. These places include a hotel, amusement park, and ferry, among others, adding to the sense of adventure and exploration. While the bikes themselves are not for sale, the designs are, offering a unique opportunity for users to bring a touch of creativity and individuality to their own cycling experience.
#9 Residente
Residente is an interactive website created by a musician known as Residente. The site offers a unique and engaging user experience by sharing his travels around the world through an interactive map. Visitors can easily locate different locations on the map to view details of Residente's travel stories and photos, as well as listen to different types of music.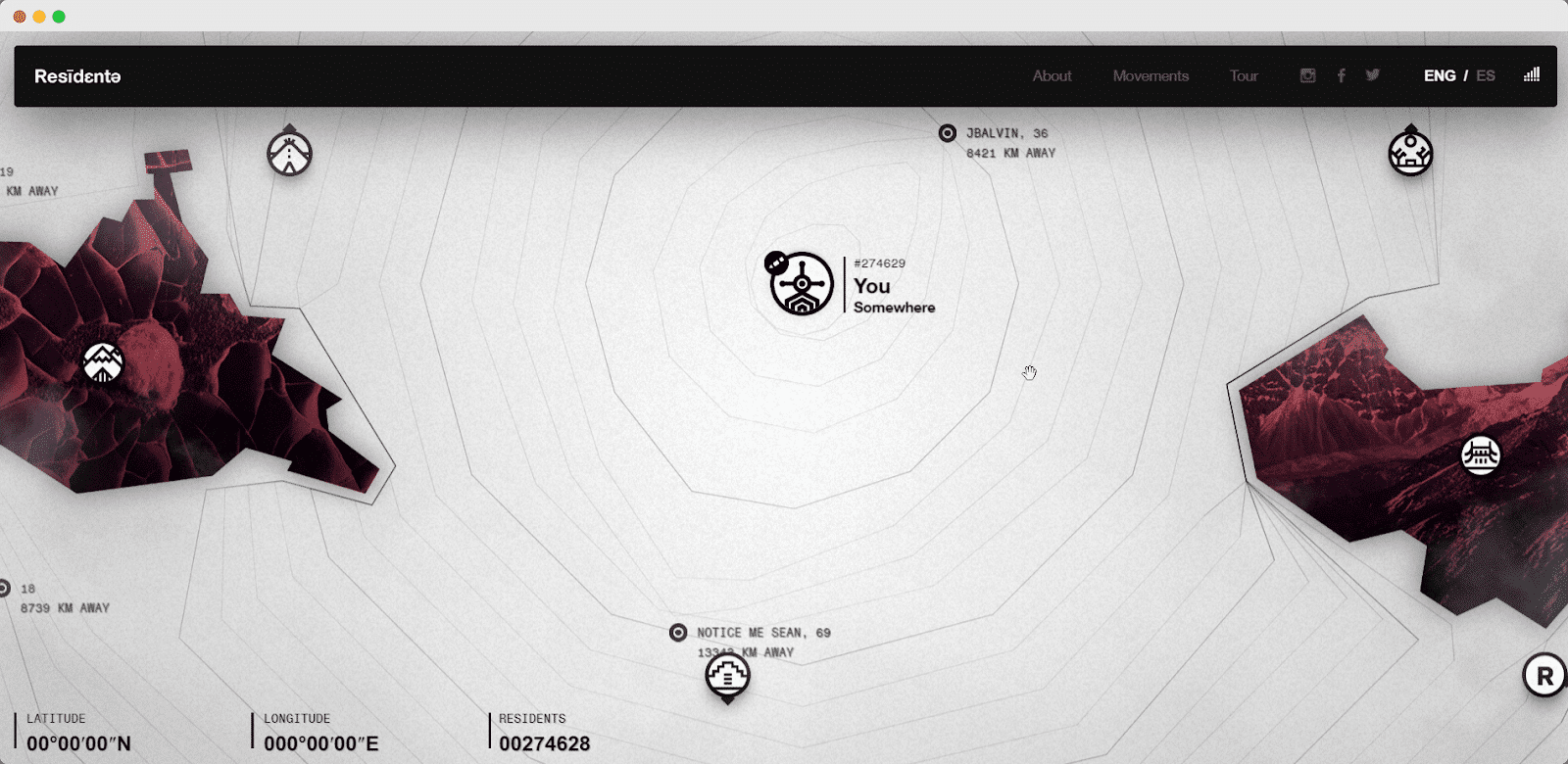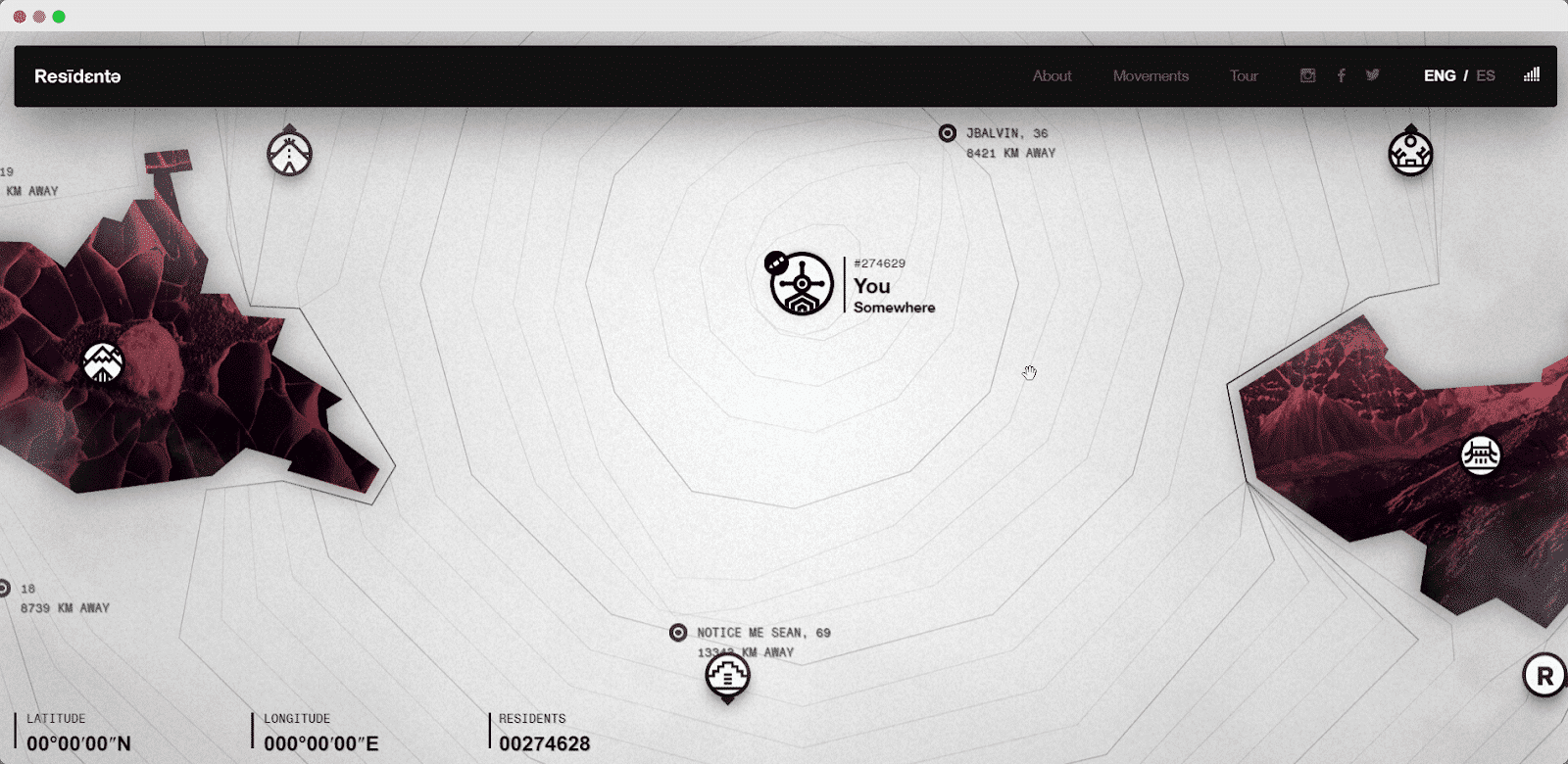 One of the most notable features of the Residente website is its excellent vertical linear navigation bar. This navigation bar is not only visually appealing but also very intuitive and easy to use, allowing visitors to quickly and easily access the different sections of the site. The navigation bar is a critical aspect of the user experience, ensuring that visitors can easily find the information and content they are looking for.
#10 Hi Fly
The Hi Fly website is a leading airline website that offers an immersive and interactive user experience. As soon as visitors enter the website, they are immediately transported into the world of flying. The website offers an interactive guide that allows users to choose their preferred aircraft, route, and additional services, providing a personalized and unique flying experience.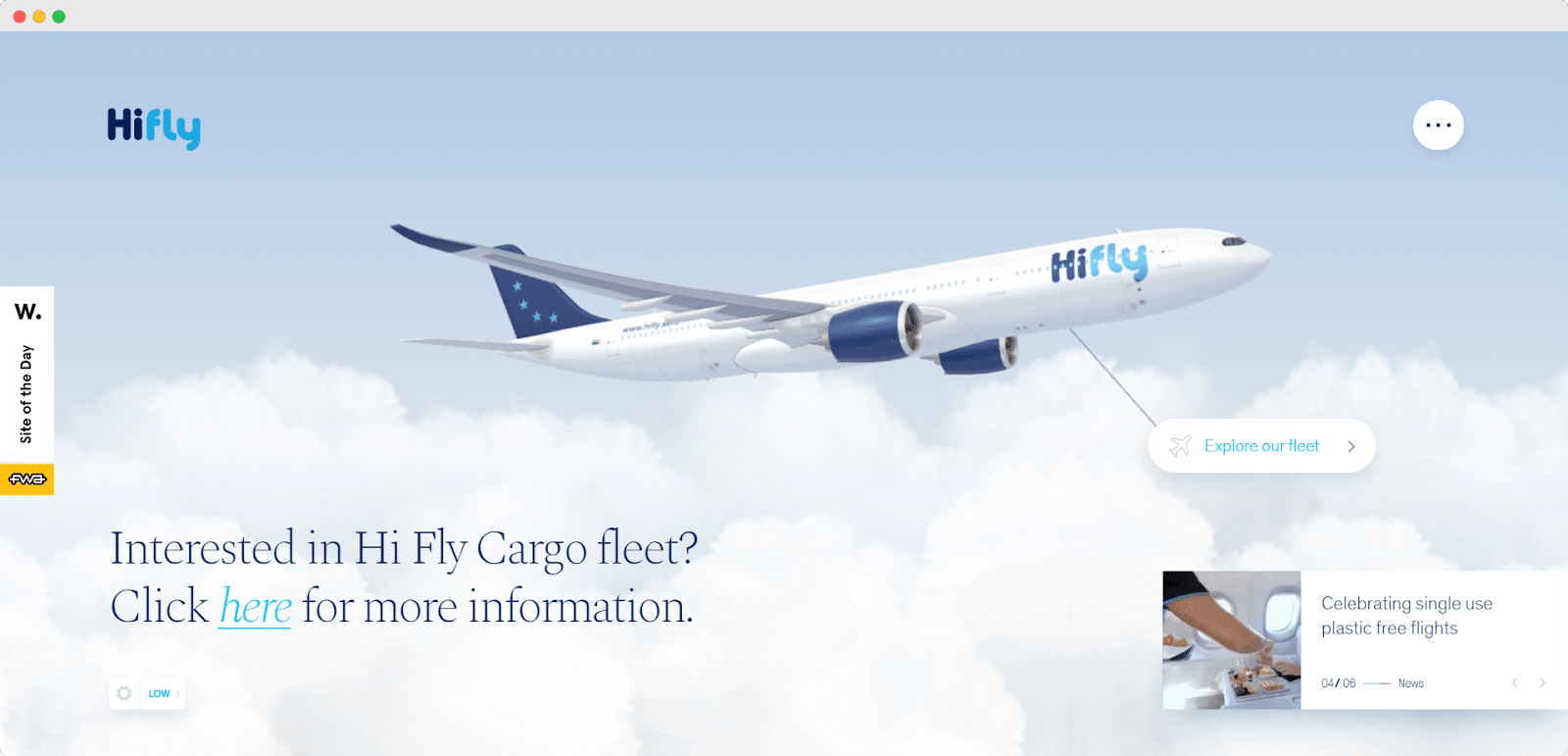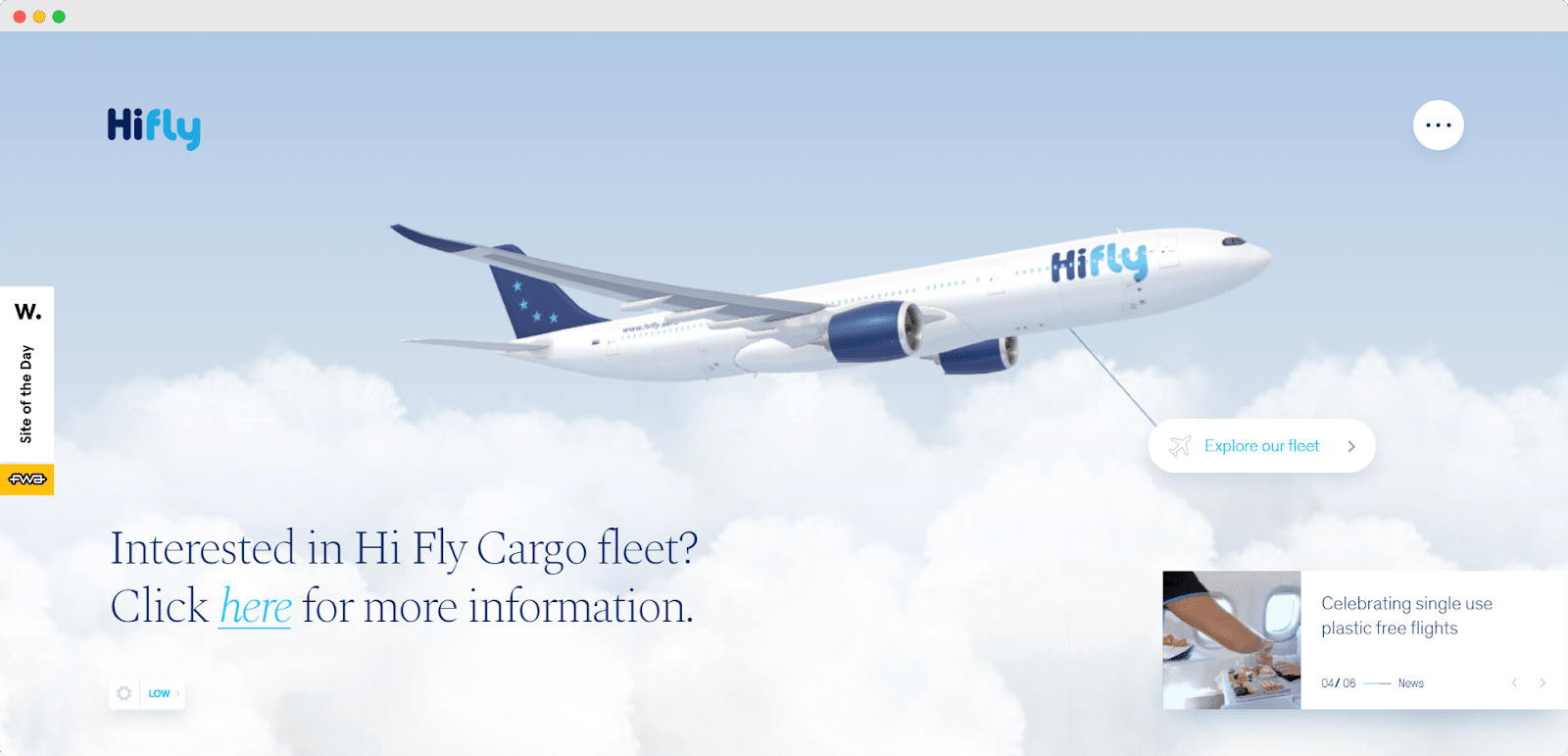 Hi Fly's website specializes in interactive aircraft models, videos, and animations. These elements work together to create a memorable and engaging user experience, immersing visitors in the world of flying and all that it has to offer.
#11 IntraHealth International
IntraHealth International is a non-profit organization that focuses on improving healthcare worldwide. Their website is designed with a user-centric approach and features a range of interactive elements that allow visitors to engage with their mission and learn more about their work.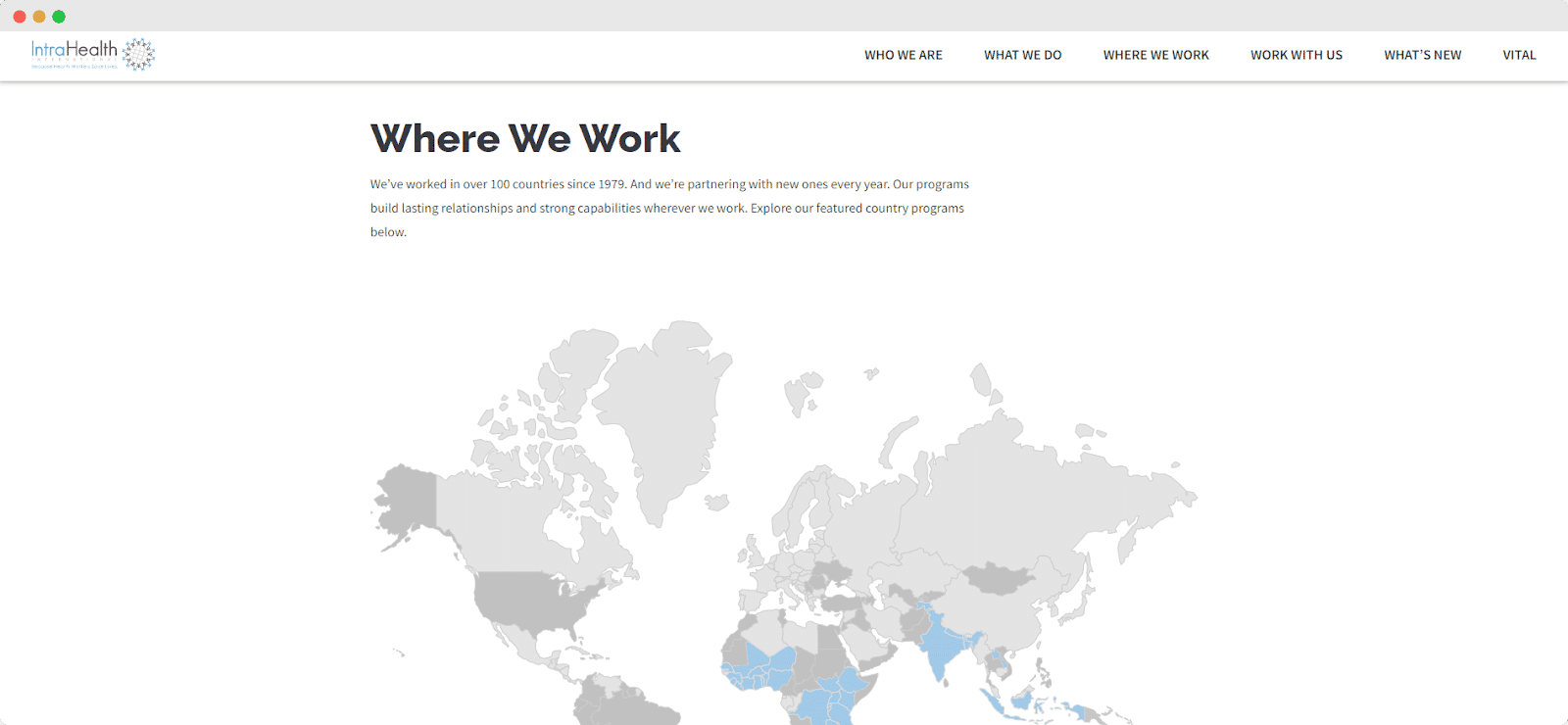 When it comes to websites with interactive maps, IntraHealth International stands out! The website features an interactive map that allows visitors to explore the locations where IntraHealth International works.
Users can click on different countries to learn more about the healthcare challenges faced in each region and the programs that IntraHealth International has implemented to address them.
#12 Whiteboard
The Whiteboard website is a fantastic example of how interactive design can enhance a user's experience and showcase a creative agency's capabilities. From the moment you land on the page, the site is packed with delightful animations, clever interactions, and a clean and modern design. You'll find parallax scrolling, fly-in animations, hover animations, and much more.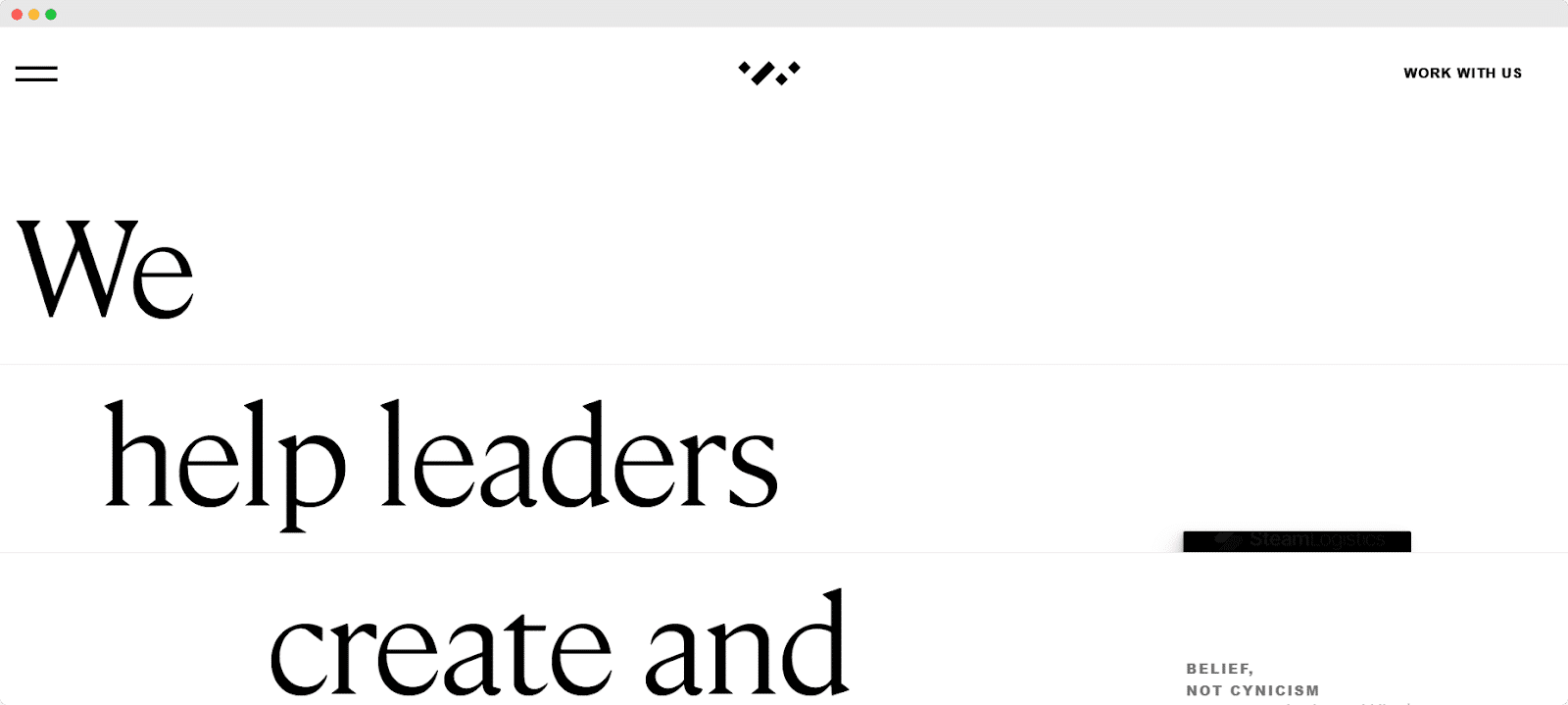 One of the standout features of the Whiteboard website is its unique portfolio section. The collage-style layout of images is both visually appealing and interactive. Hovering over any of the images reveals a white text box that displays the brand's name and an invitation to view the project. The background image changes to a full-width image from the case study, giving visitors a sneak peek into Whiteboard's impressive portfolio of work.
#13 Style Novels
Style Novels is an exceptional furniture website that boasts a unique user-driven navigation system, beautiful animations, and high-quality photography. Unlike traditional furniture websites that display products using simple grids or card designs, Style Novels takes a more personalized approach to product display, allowing visitors to explore different products according to their needs.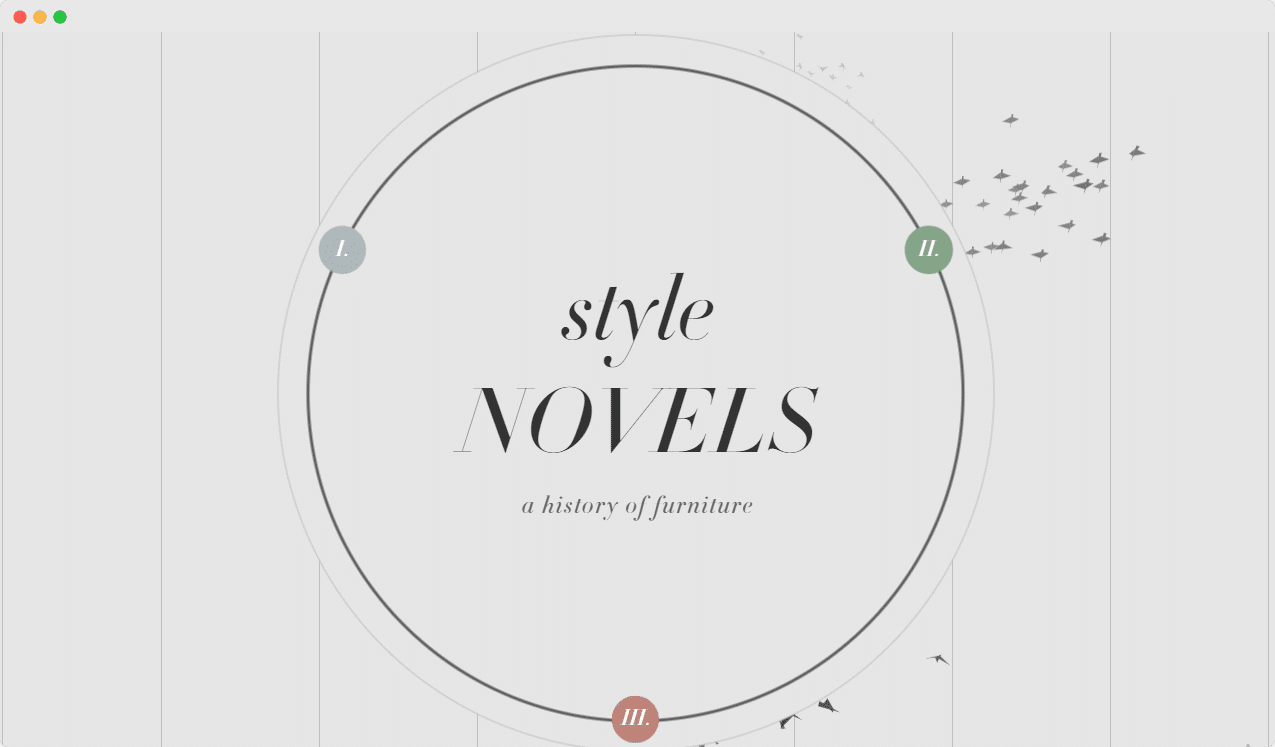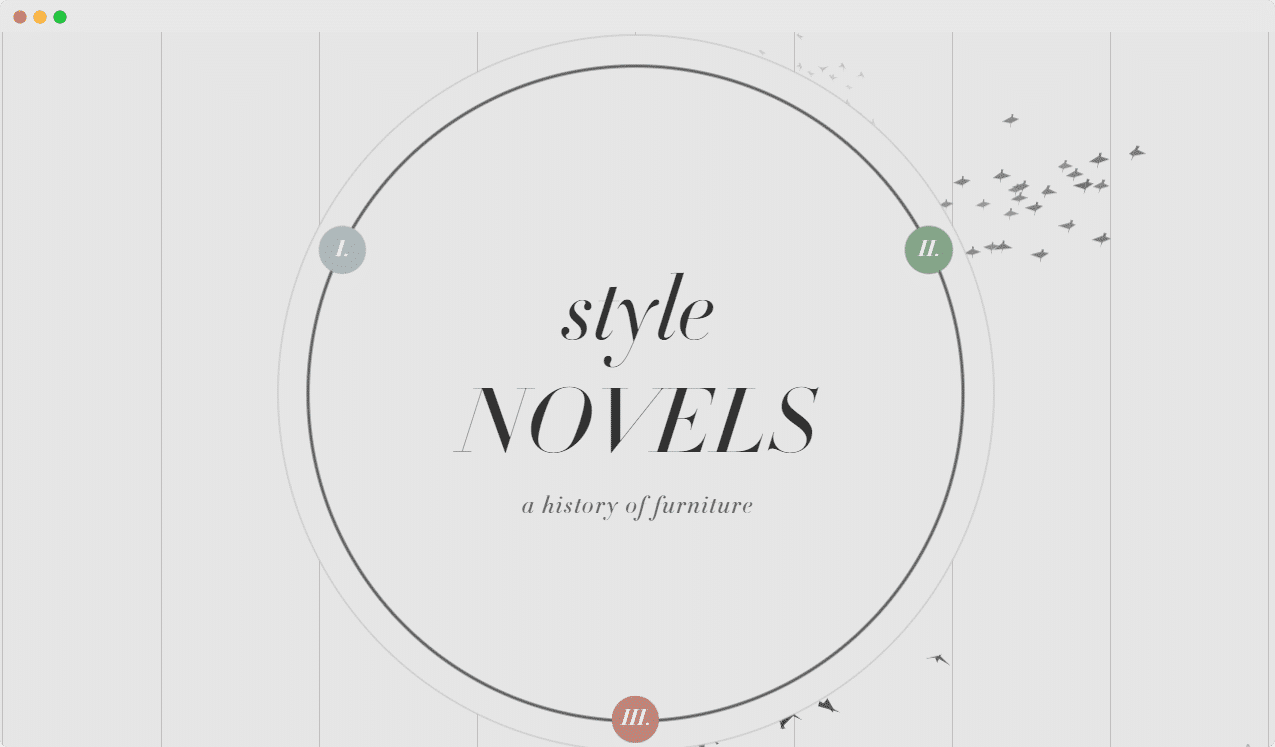 One of the notable features of this interactive website is its beautiful animations and high-quality photography. The website's use of parallax scrolling, hover effects, and animations make for an engaging and immersive user experience. The high-quality photography showcases the products in their best light, allowing visitors to visualize how the furniture would look in their space.
#14 Cretely
Cretely is an interactive website that allows users to create and collaborate on visual designs quickly and easily. Whether you're designing a logo, social media graphics, presentations, or even a website, Cretely has all the tools you need to create stunning visuals.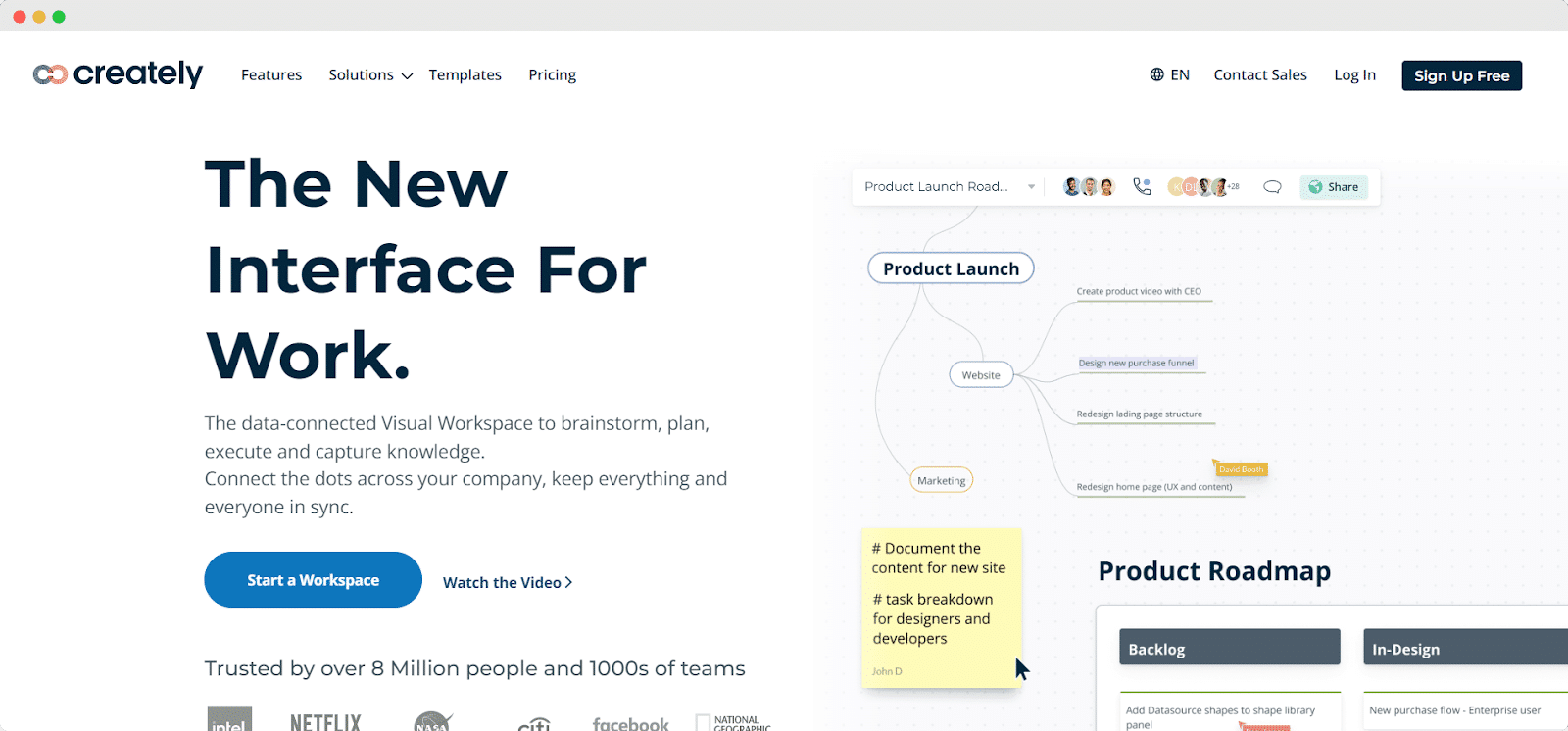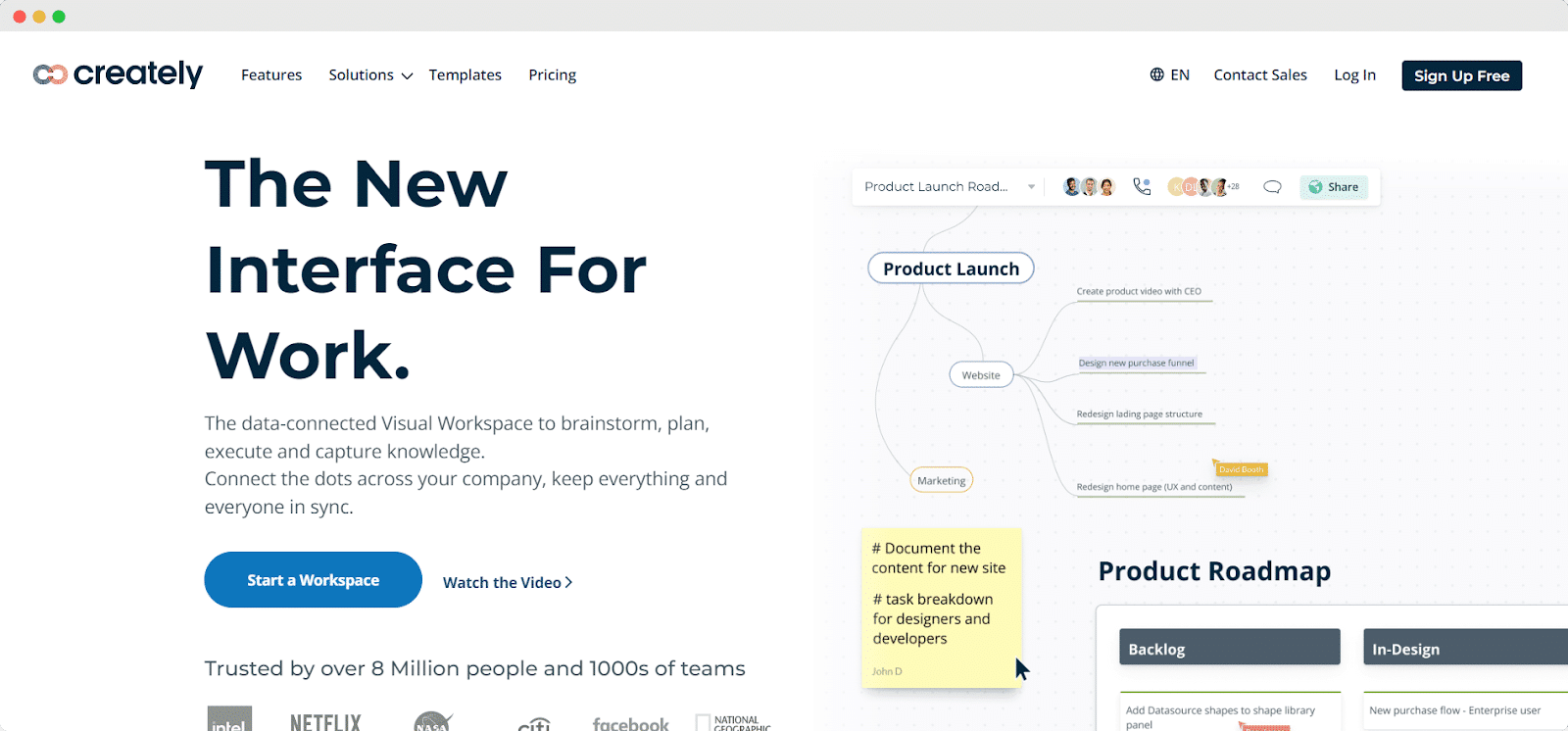 One of the standout features of Cretely is its intuitive drag-and-drop interface. Users can quickly and easily create designs by dragging and dropping elements onto the canvas. The platform also provides a vast library of pre-made design assets that can be used as-is or customized to suit your needs.
#15 Resn
In the list of interactive websites, Resn stands out! It is a very impressive and visually engaging website. The 3D crystal diamond and the ability to rotate it to view the agency's projects is a unique and interactive feature that can help keep visitors engaged and interested in exploring the site.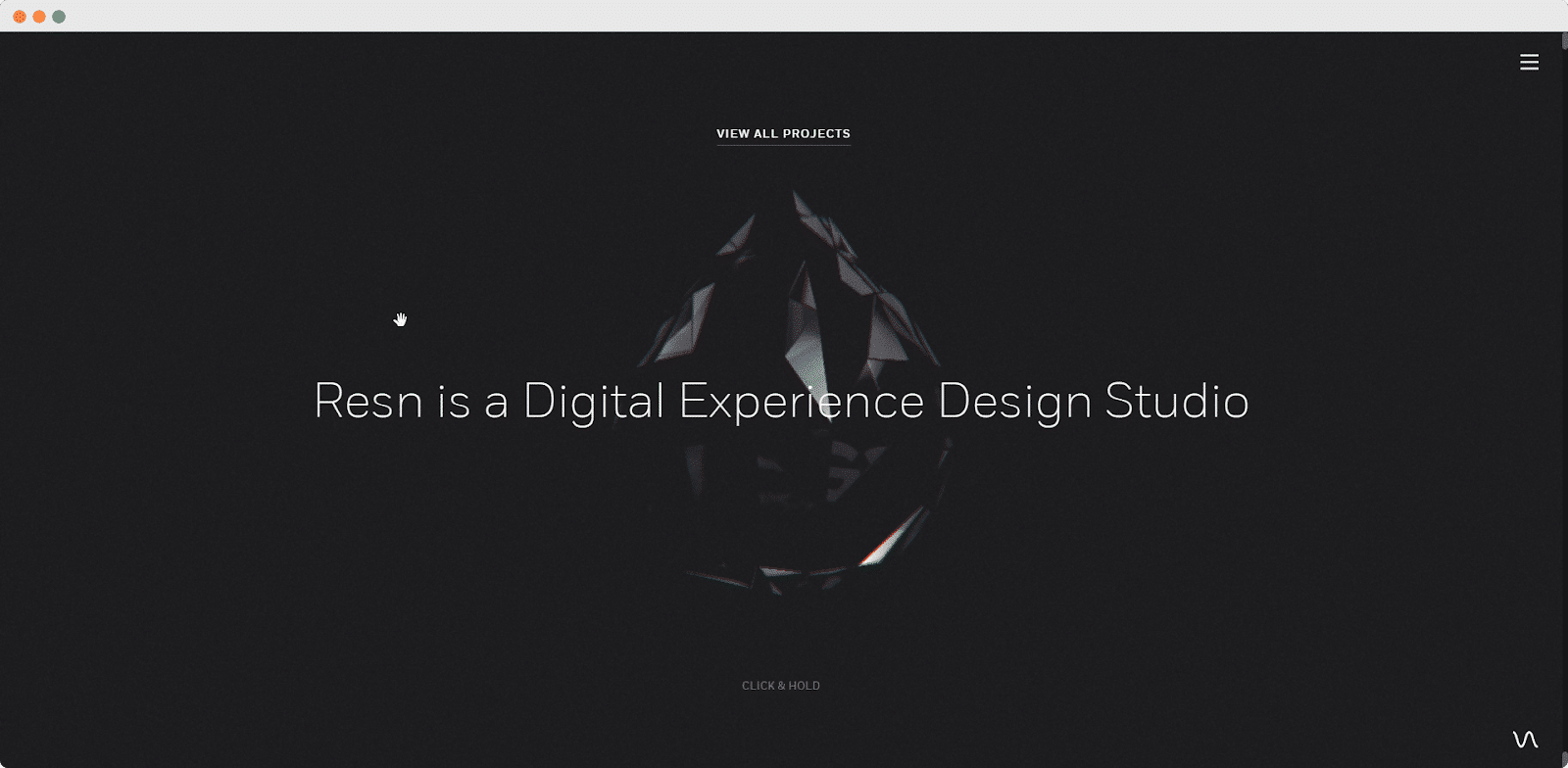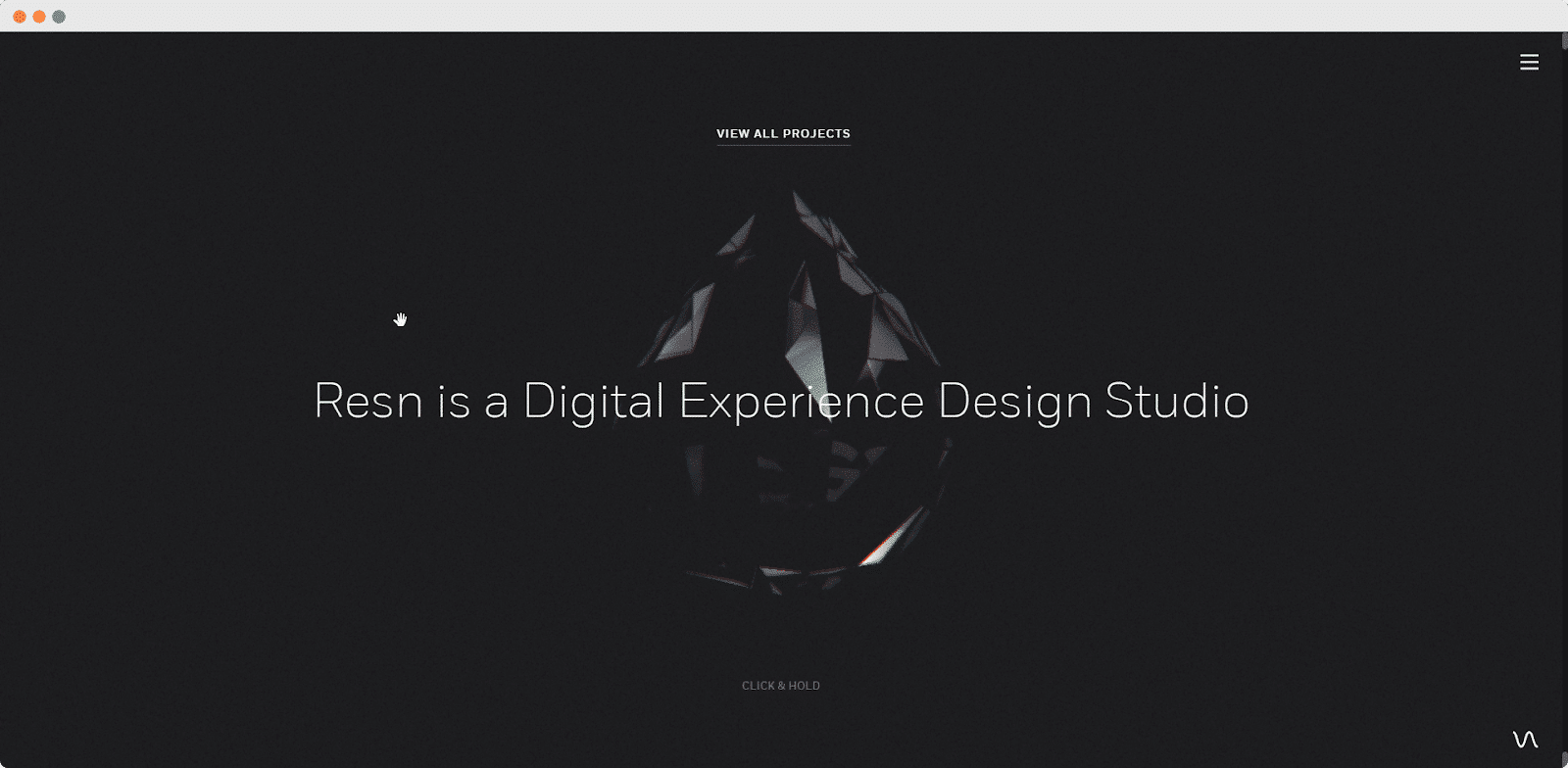 The use of minimalist design and a high-end black and white color scheme can also contribute to a sense of sophistication and professionalism, which can help to reinforce the agency's brand and reputation.
#16 Ocean School
Ocean School is one of the interactive websites for students. It's a fascinating and immersive website that allows visitors to learn about the oceans in an engaging and interactive way. The use of 3D images of marine animals, fluid effects, and animations can help to bring the ocean to life and make it more real for visitors.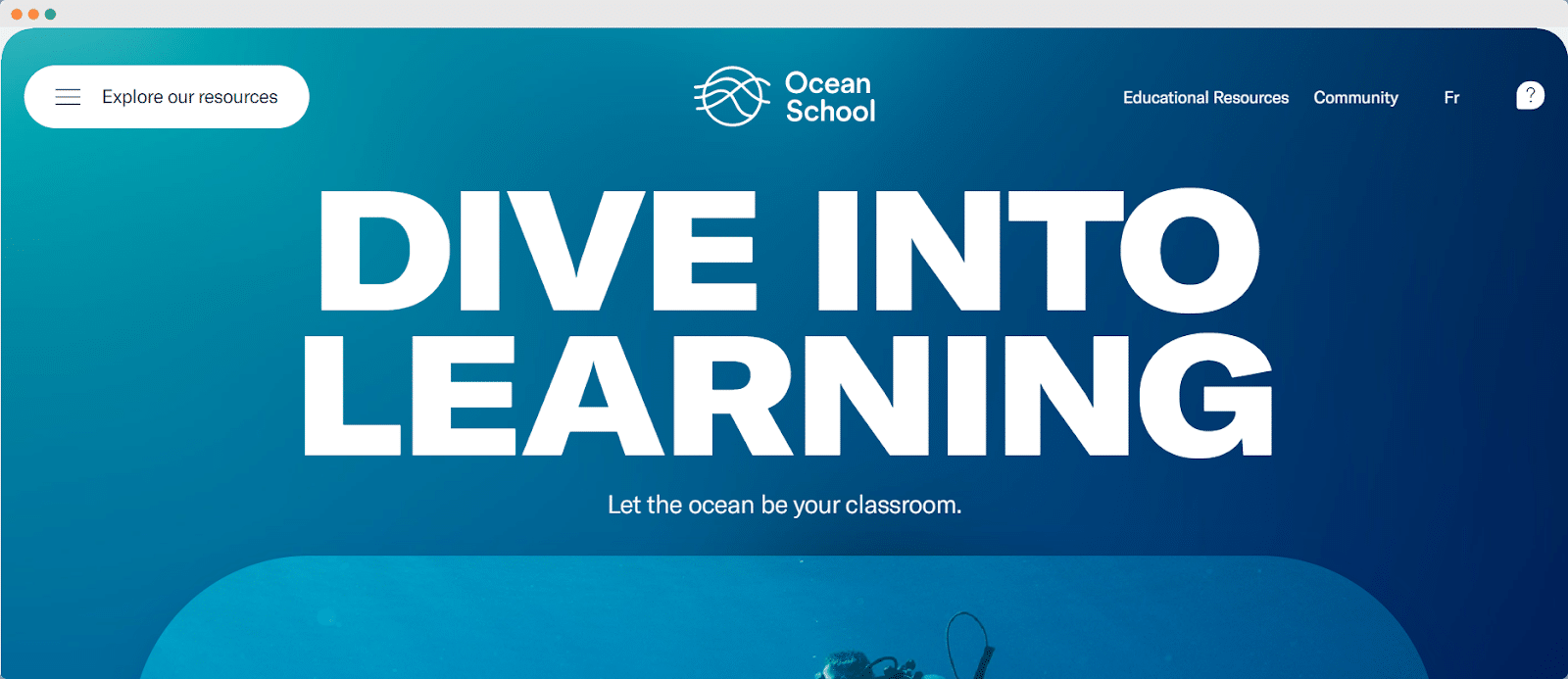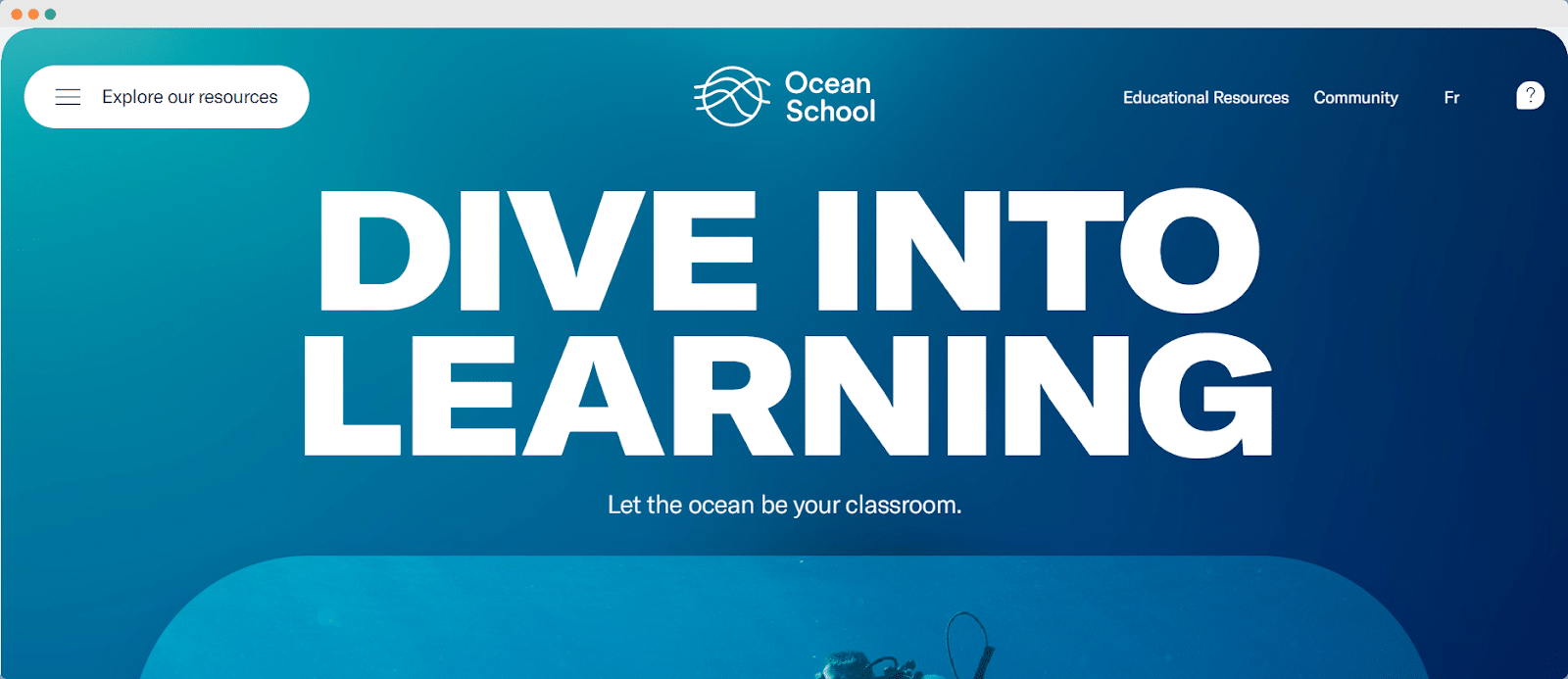 The blue and white color scheme is a great choice for an ocean-related website, as it can help to create a sense of calm and tranquility, while also evoking images of the sea and its creatures. The linear navigation design on the right side of the screen is a smart choice, as it can make it easier for visitors to get around the site and find the information they need.
🚀 Increase Traffic & Conversions With Interactive Website
Having an interactive website is crucial for businesses and organizations looking to increase traffic and conversions. By incorporating engaging features like 3D designs, animations, and fluid effects, as well as intuitive navigation and minimalist design styles, interactive websites can create a memorable user experience that can help to build brand loyalty and drive sales.
Hope you enjoyed the interactive website ride! Don't forget to share it with others. For more blogs like this subscribe to our blog and join our Facebook community to get all the latest information that will amaze you.